Looking for presents for travellers? People who love to travel are always looking for the best, most practical as well as most convenient things to take away on holiday. Getting weighed down is not an option, but nor is missing out on the things that make travel so much easier. These best gifts for travel lovers are based on helping someone have the best travel experience ever and put a huge smile on their face at the same time.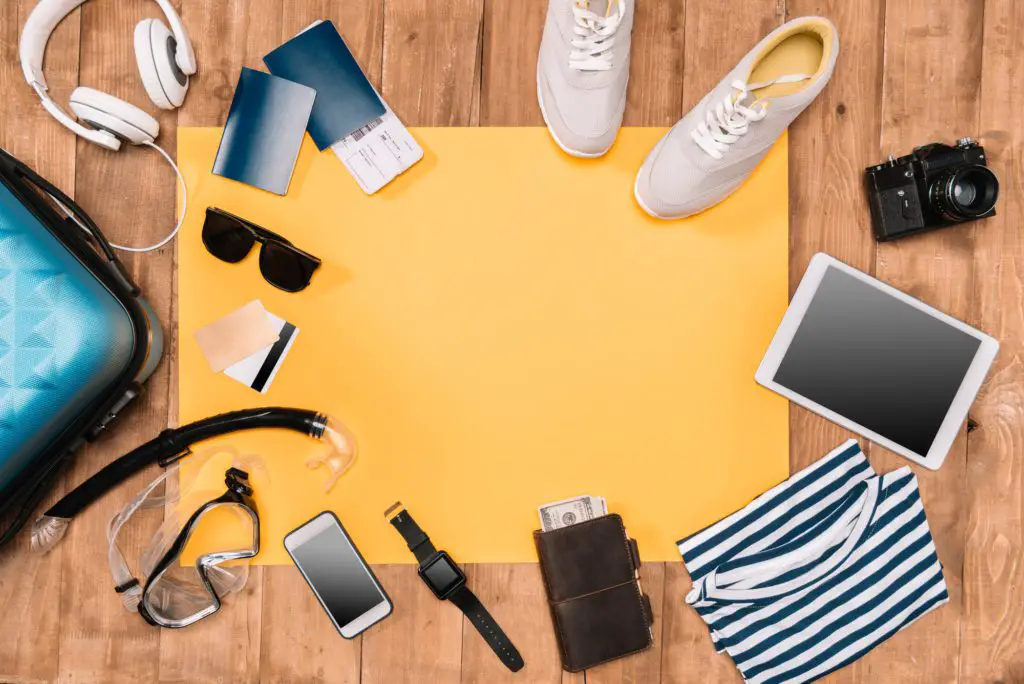 Best Presents for Travellers – Gifts start from less than $20
This gift guide for travel lovers starts from as low as $20 (and even less), with many being well under the $100 mark.
So you can easily find the best travel presents based on your budget. Whether you are looking for a simple low cost gift or the best luxury travel gifts, you will find something to suit any age and for male or female travelers.
Travel gifts for all occasions
Christmas gifts for travel lovers
Birthday gifts for travel lovers
Wedding gifts for travel lovers
These 71 best presents for travel lovers are also perfect for graduation, a promotion, a farewell or any other special or "just because" occasion.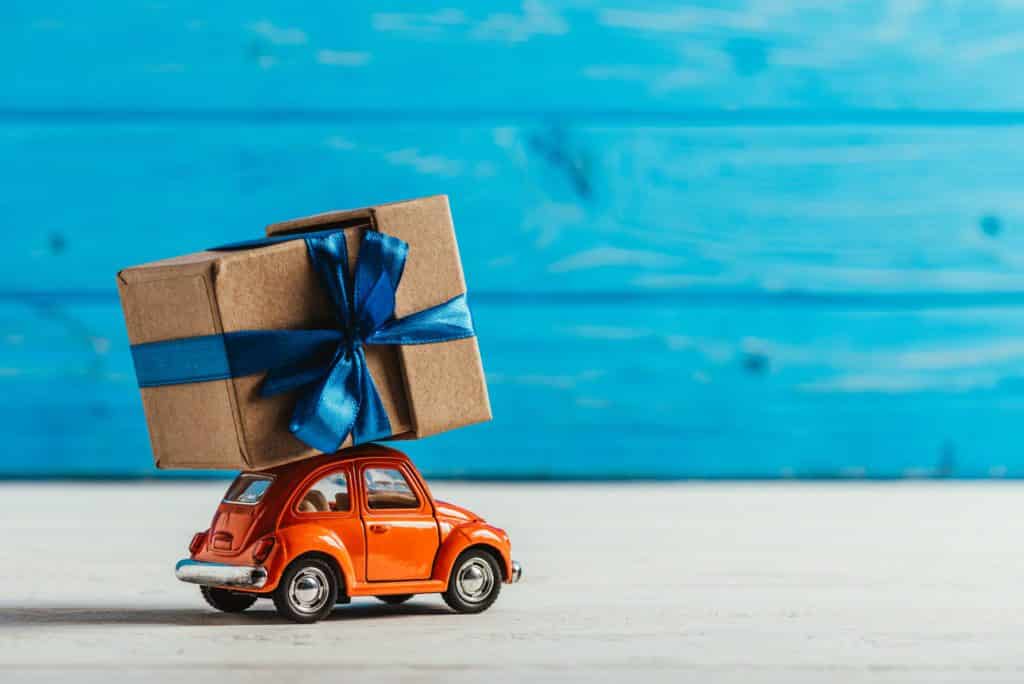 Why give gifts for travelers?
Having traveled internationally and locally so many times myself, I always love it when friends and family give birthday travel gifts and even Christmas travel gifts. In fact, many of the best gifts for travel enthusiasts turn a great vacation into an epic getaway.
Whether checking out your favourite city, staying on an tropical island or participating in a totally new & cool experience, those thoughtful travel presents we get to take with us are always met with gratitude and excitement.
What are the best gifts for people who love traveling?
If us travelers could have it all, trust us we would. We would love nothing more than to buy every single life saving travel gadget, practical travel wear and ultimate piece of luggage out there. WHY? Because it makes life so much easier on the road.
When you don't have the conveniences of home with you when you travel , you crave those things that help ease the burden and give you the comfort to continue the journey.
But we also love those little things that take us by surprise. A simple and inexpensive travel present that says 'hey I got you this thoughtful travel gift" and "hope this helps makes your travel experience even better".
So here are a list of practical, popular and unique gifts for travel lovers.
71 GREAT GIFT IDEAS FOR TRAVEL LOVERS – Gadgets & Electronics
Every traveler relies on the best gadgets to keep their travel memories alive.You will find some of the best gift ideas for adventure lovers right here.
1. Portable & folding charging station for Apple products
2. Ultra Smart Phone Gimbal
3. The latest Kindle Reader – Kindle Paperwhite
4. Smallest Fast Charging Portable Charger
5. Action Ultra HD Underwater Camera
6. JBL Noise Cancelling Headphones
7. Wireless Bluetooth Ear Buds
8. DJI Mini Foldable Drone Quadcopter
9. High Powered Compact Binoculars
10. Sony Compact Digital Camera
11. Portable Bluetooth Speaker
12. Universal Power Adapter
13. Go Pro Action Camera
71 GREAT GIFT IDEAS FOR TRAVELERS -Luggage & Travel bags
Everyone has a need for a travel bag. But everyone likes to do it differently depending on what type of trip they embark on. Luckily, there is a range to suit all types of travelers.
14. 20 inch Carry on Luggage
15. 50 Lt Hiking & Travel Backpack
16. Anti Theft Cross Body Bag
17. Samsonite Large Suitcase – check in
18. Hiking and Travel Back Pack
19. Mesh Beach Bag
20. Waterproof Camera Bag
21. Vintage Leather Messenger bag
71 GREAT GIFT IDEAS FOR TRAVELERS – Organizers & Space Savers
Travel is all about being organized, but as we know it doesn't always goes to plan. So these space saving travel gifts will be a welcome addition to any new or long time traveler.
22. Electronics organizer travel case
23. Hanging Toiletry Bag
24. Packing Cubes – 6 set
25. Travel Jewelry Case
26. Sixteen Piece Toiletry Bottles
27. Nylon Shoe Bags
28. Portable Refillable Perfume Bottles
29. Passport and Vaccine Wallet
30. Stash Wallet
31. Microfiber Travel Towel
71 BEST GIFTS FOR PEOPLE WHO TRAVEL – On the Go Travel Gifts
If there was ever any downside to traveling it would be leaving those home comforts behind, and anything else that we take for granted. So these great on the go travel gifts help make up for that.
32. Portable Espresso Machine
33. Four Pack Travel tumblers
34. Head Lamp -Flashlight
35. Picnic Backpack – 4 person
36. Portable Blender
37. Insulated Wine Tumbler
38. First Aid Kit – Travel Size
39. TSA Luggage Combination Locks
71 GREAT GIFT IDEAS FOR TRAVEL LOVERS – Clothing & other Merchandise
40. A Sarong
41. Mens Hooded Rain Jacket
42. Womens Hooded Rain Jacket
43. Loose Sun Dress
44. Winter Beanie
45. Mens Hiking Boots
46. Womens Hiking Boots
47. Thermal Underwear – Thermajohn & Thermajane
48. Winter / Spring Scarf
49. 7 Piece Pajamas Set with Carry Bag
50. Two piece Sweatsuit / Tracksuit
51. Havaianas
71 GREAT GIFTS FOR TRAVELERS – Personal Items
52. Beurer 14 Piece Manicure / Pedicure Set
53. Ray Bans – Aviators
54. Braun Mobile Electric Saver
55. Compact Travel Hair Dryer
56. Safe Travels Bracelet
57. Tree of Life Leather Journal
58. Victorinox Swiss Army Multi Tool
59. Silk Eye Mask
60. Sun Protection Bucket Hat
61. Foldable & Stylish Sun Hat
62. Sun Bum Travel Kit
71 GIFT IDEAS FOR TRAVEL LOVERS – Travel Accessories
63. Small Handheld Portable Misting Fan
64. Folding Yoga Mat
65. Luggage Scales
66. Tripod for Camera and Phones
67. Portable Clothes Line
68. Water Purifier- Drink Bottle
69. Travel Clothes Steamer
70. Travel Pillow Set
71. Premium Soft Travel Blanket
Conclusion
With so many great gifts for travel lovers I'm sure you found something truly special to give that someone who will love that you thought of them.