Queenstown is without doubt, one of my most favourite cities in the world. It's romantic, adventurous, drop dead gorgeous and anything you want it to be. This is my Queenstown guide for the first time visitor.
♥ 

Ready to fall in love with New Zealand !

♥
---
It's quite overwhelming how one feels as they finally get a visual on this stunning city located on the south island of New Zealand.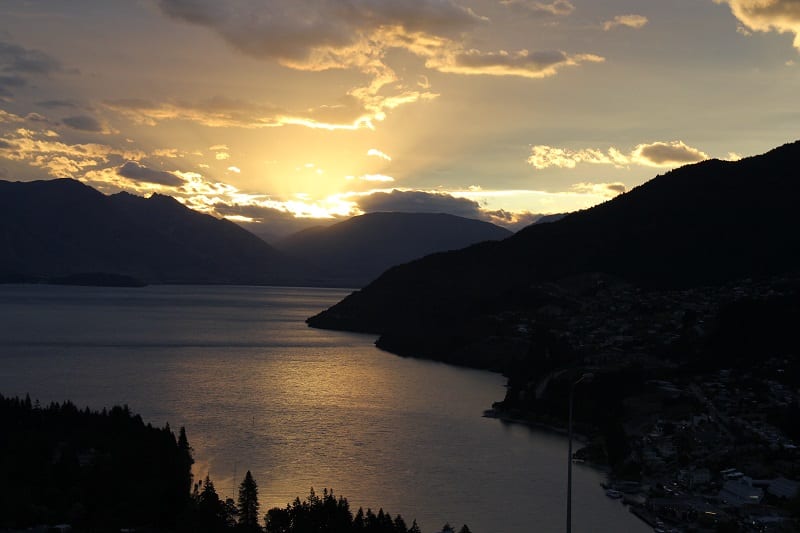 If you are lucky enough to fly in directly,
you'll be treated to one of the most spectacular scenic landings in the world. The tight valley the aircraft must navigate through can't be an easy fete for any pilot. The surrounding mountains and lakes are simply jaw dropping.
Once you start making your way toward Queenstown from the airport it's apparent immediately how insanely beautiful the area is. Don't forget your camera.
Queenstown attracts a world wide fan base.
Maybe due to the fact that Queenstown can cater to so many different needs of tourists. It's a mecca for adventure in summer and a world class ski field in the winter.
Whether you are here for thrills and spills, on your honeymoon or romantic getaway, ready to party or simply relax, you have come to the right place.
♥

Fall in love with……the scenery. 

♥
Queenstown guide – what to see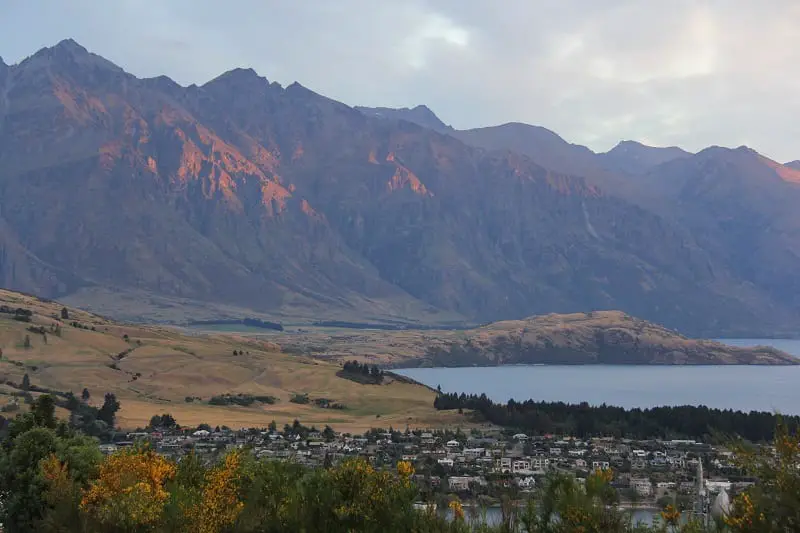 Nestled on the edge of Wakatipu Lake, the surrounding houses and resorts are perched strategically in order to gain that mind blowing view everyone so desires. On the other side of the lake are The Remarkables. These towering mountains create a splendid backdrop from wherever you are. Base yourself on the waters edge or high up into the city and wake up to a "wow" moment every morning.

Bob's Peak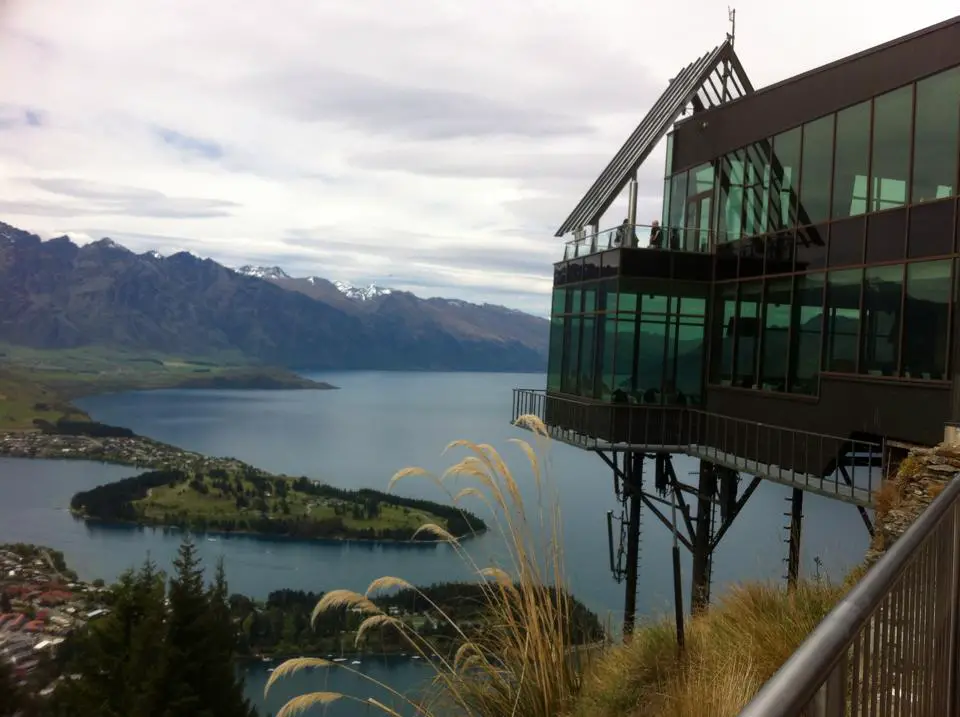 Take the scenic gondola ride up to Bob's Peak, high above the city for an overview of the surrounding area. Dine at the Stratophere Skyline restaurant, this buffet style feast will not disappoint as you take in the glorious views from above. Available for lunch or dinner.
There is a host of fun and exhilarating activities to do. Ride the luge, great for families and anyone young at heart. Then jump on the cable car and do it all over again.
Take a Zipline tour, go mountain biking, hang gliding or try the heart stopping Ledge Bungee. If that's too much to handle you can simple watch others from the viewing platform.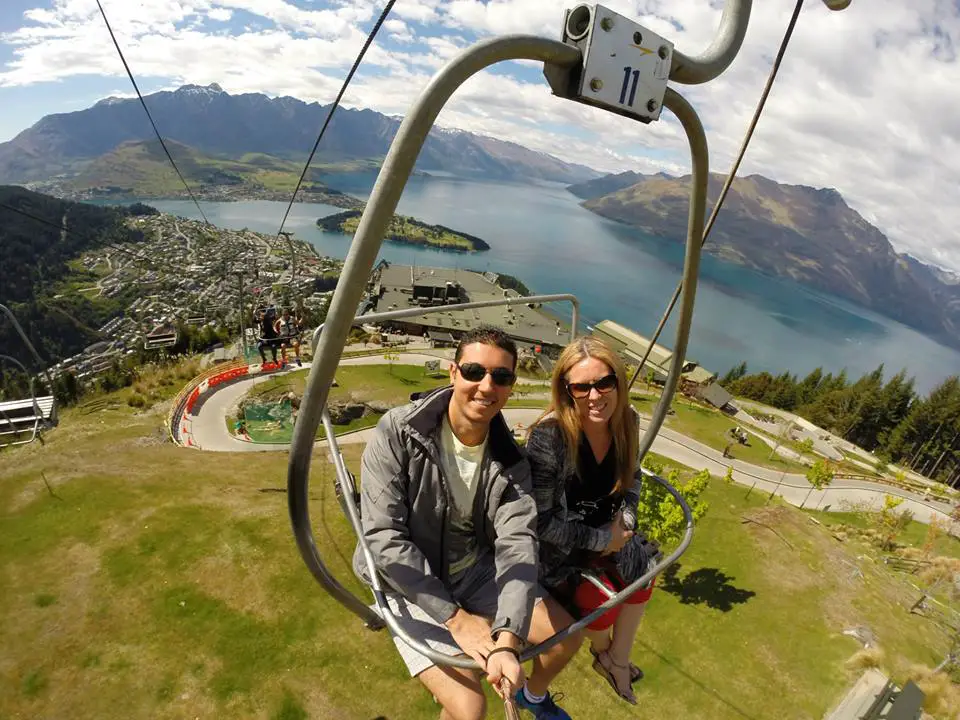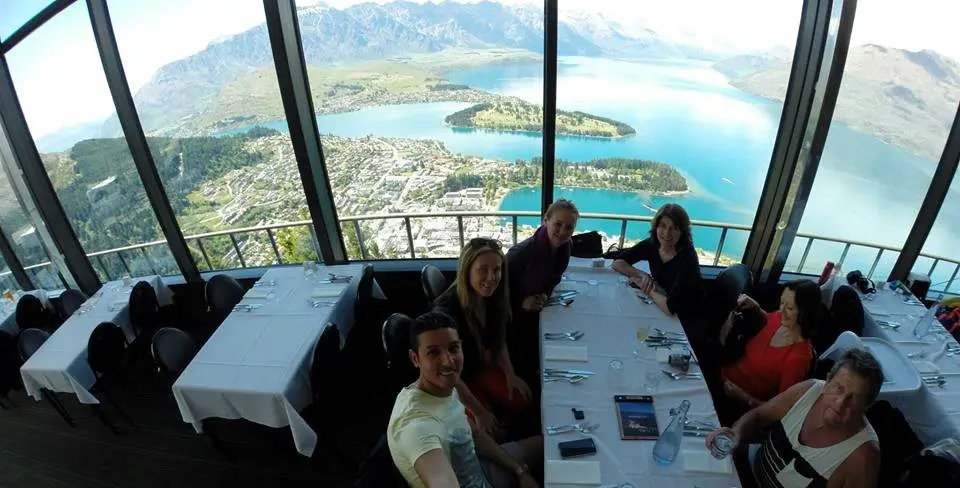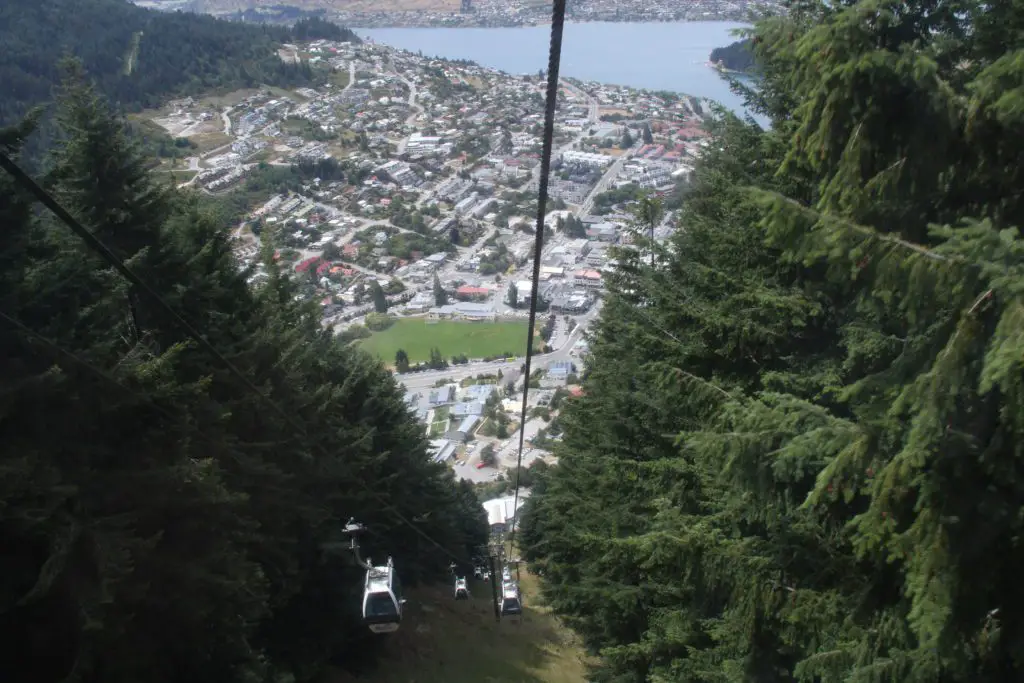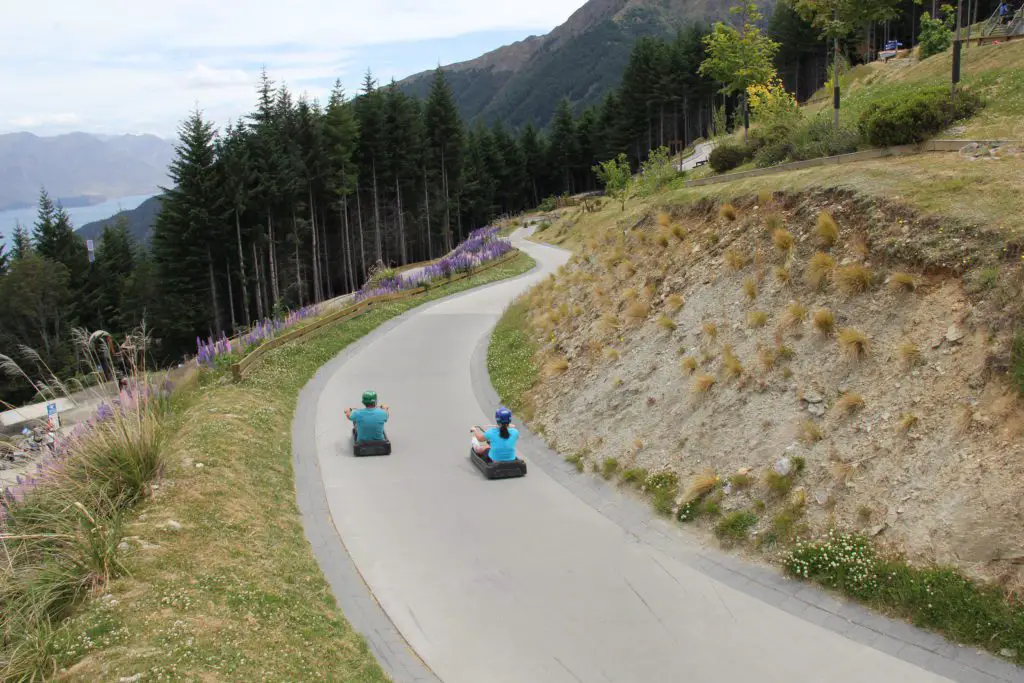 <
♥

Fall in love with ………adventure. 

♥
Queenstown guide – what to do
If you still haven't had your share of adventure from Bob's Peak, not to worry. There is so much more going on in Queenstown.
Bungee Jump
Home to the original and first bungee jump, A J Hacketts Bungee has four locations in New Zealand. Three of those are in Queenstown.
You can take the smaller versions of up to 47 mts or try the newer 134 mt bungee for those requiring extra adrenaline. The Nevis Swing is also part of the same company and sends you out on a 300 mt arc, sure to get you screaming.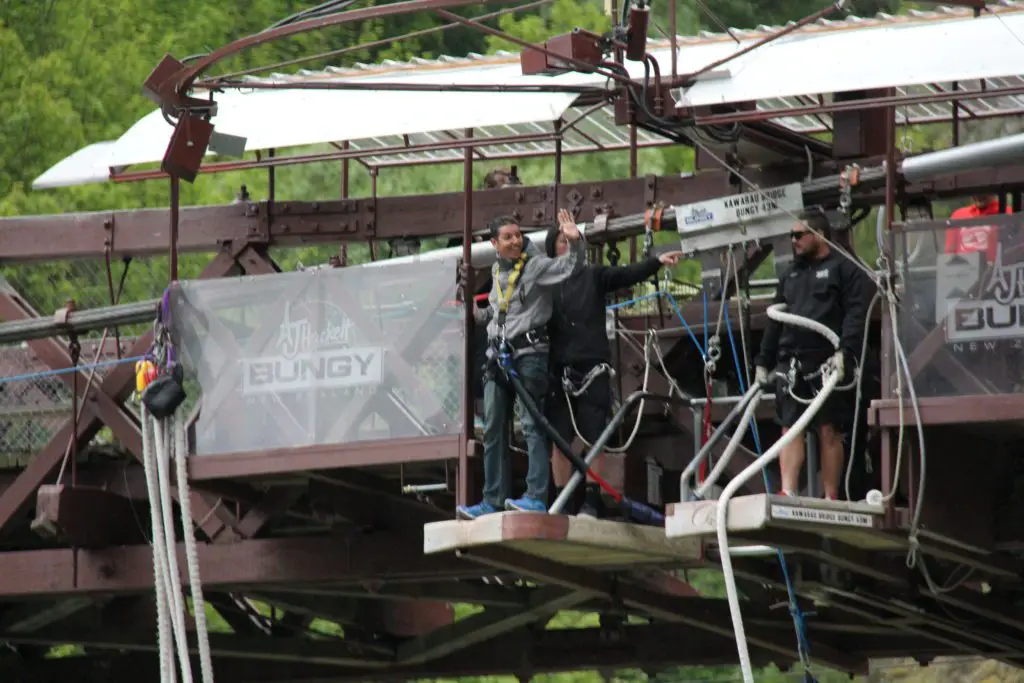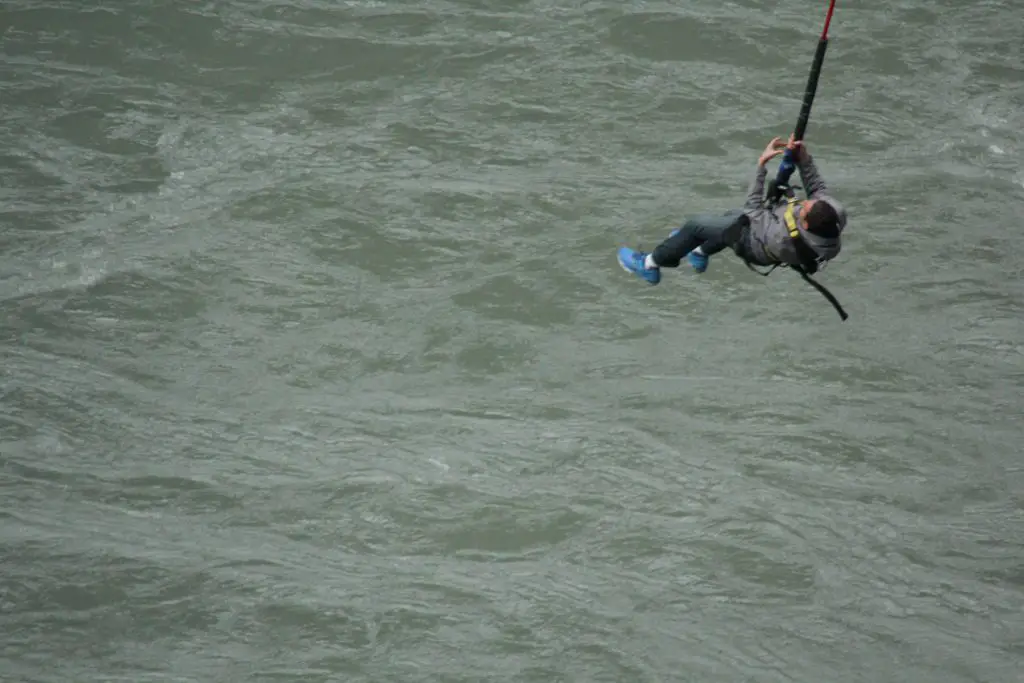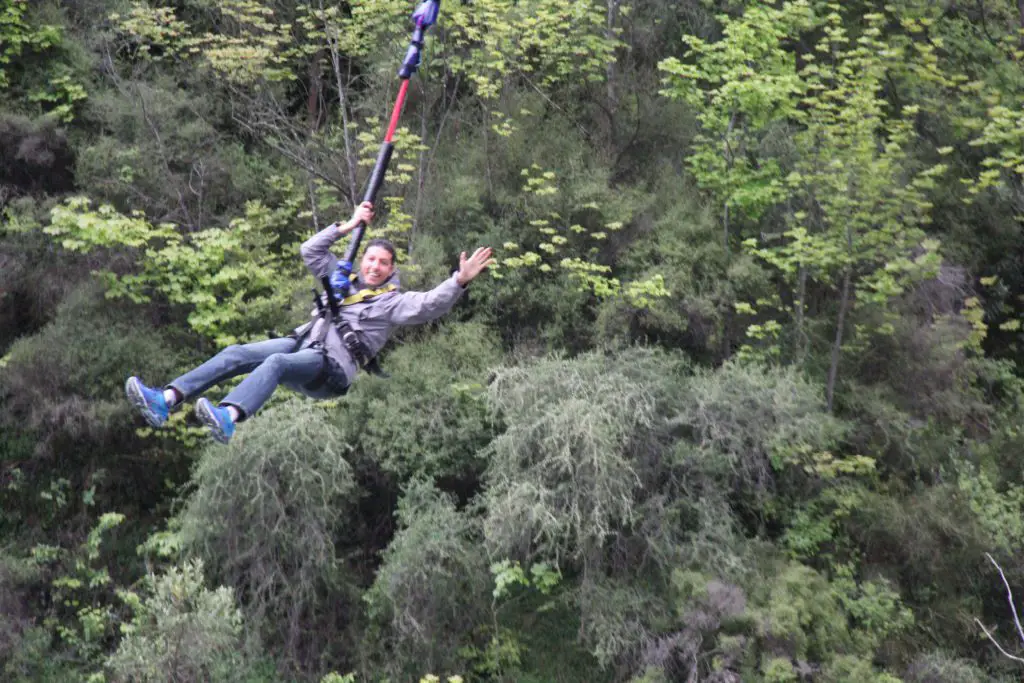 Shotover Jetboat
This ever popular fast paced thrill takes you through the Shotover River Canyon. Coming close to the walls of the canyon, the white water sprays in every direction. How those professional drivers do it is beyond me. Check out the Shotover jetboat tours.
Segway tour
Never having done a Segway tour, it was well and truly time to give it a try. It's not the cheapest thing to do so I was glad I picked a great location to do it in.
Segway on Q took us to a car park out of town where we had time to learn the segway and practice maneuvering. This 2 hour tour took us along the foreshore of the lake and into town. Passing through the marina area and onto the botanical gardens, it was a fun day out.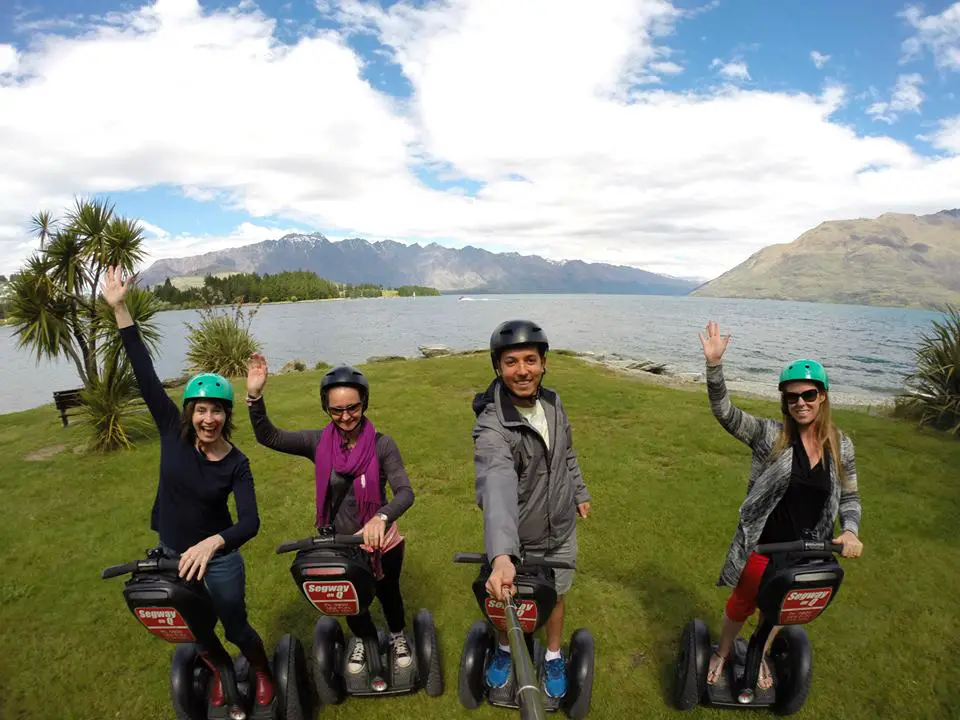 Adventure capital of the world.
There is just too much to mention in regards to thrills so here is a just a few ideas.
Bungee Jump
White water rafting
Paragliding
Hang gliding
Sky diving
Helicopter ride
Heli-ski & Heli-hike
Jet boat ride
mountain biking
Zip lining
Segway
♥

Fall in love with……the surrounds.
♥
Queenstown guide  – where to go
Milford Sound
A trip to Milford Sound is a great day out and one of slower paced action. You can choose to either drive yourself or take a bus tour down.
Milford Sound is a spectacular fjord located south west and takes a few hours. The scenery along the way takes care of any doubts of whether to go all that way.
Take a cruise deep into the fjord where towering cliffs, rain forest  and waterfalls await. The water is dark, still and appears deep. It's a feeling of remoteness and tranquility.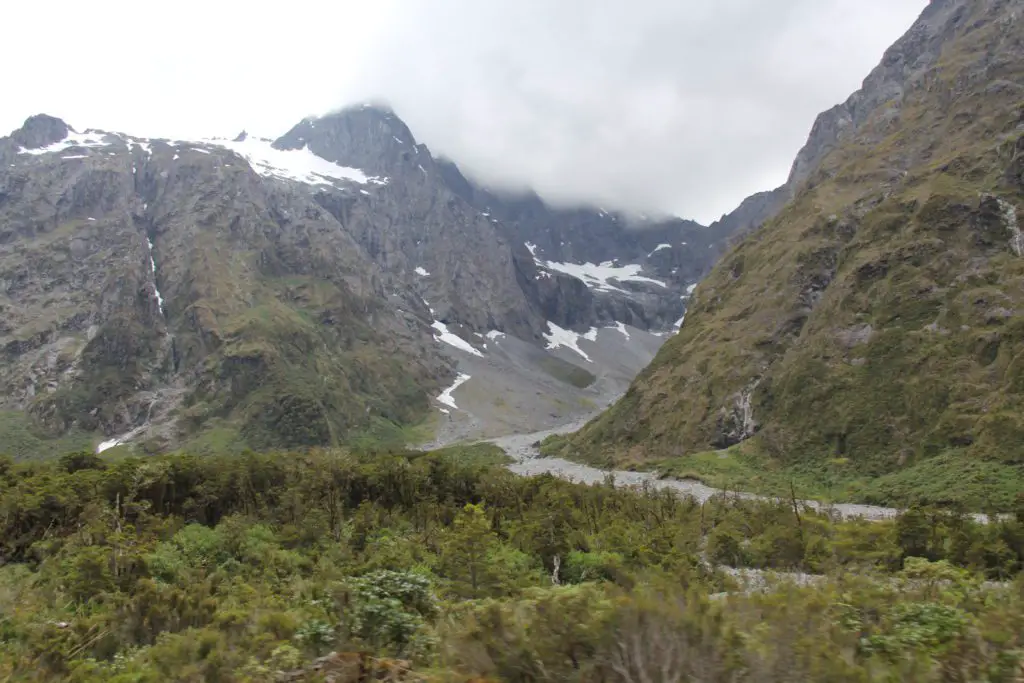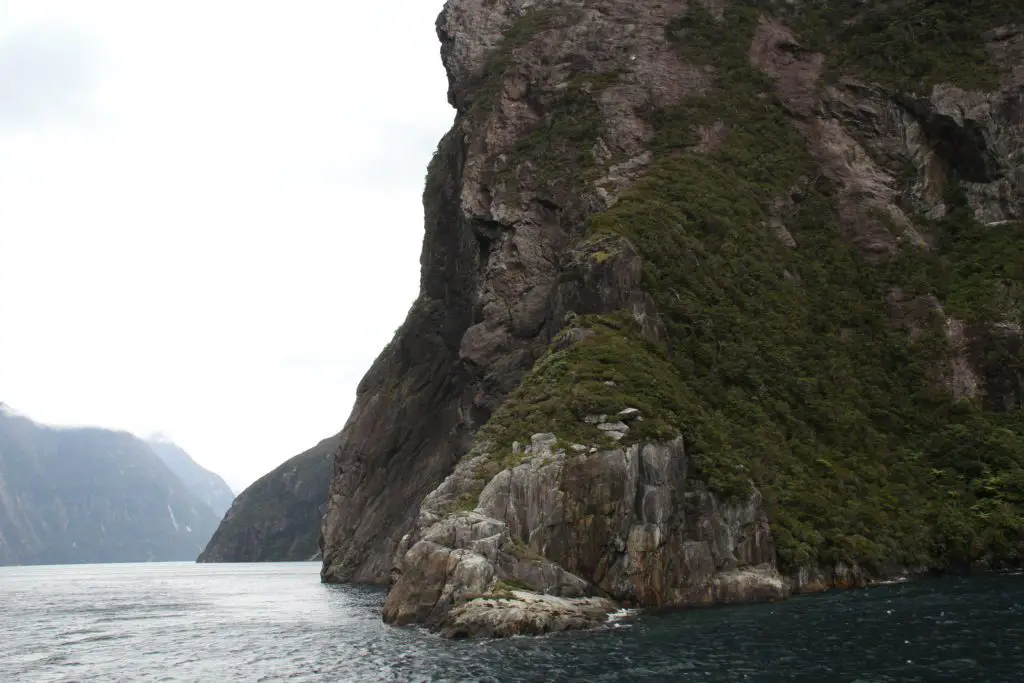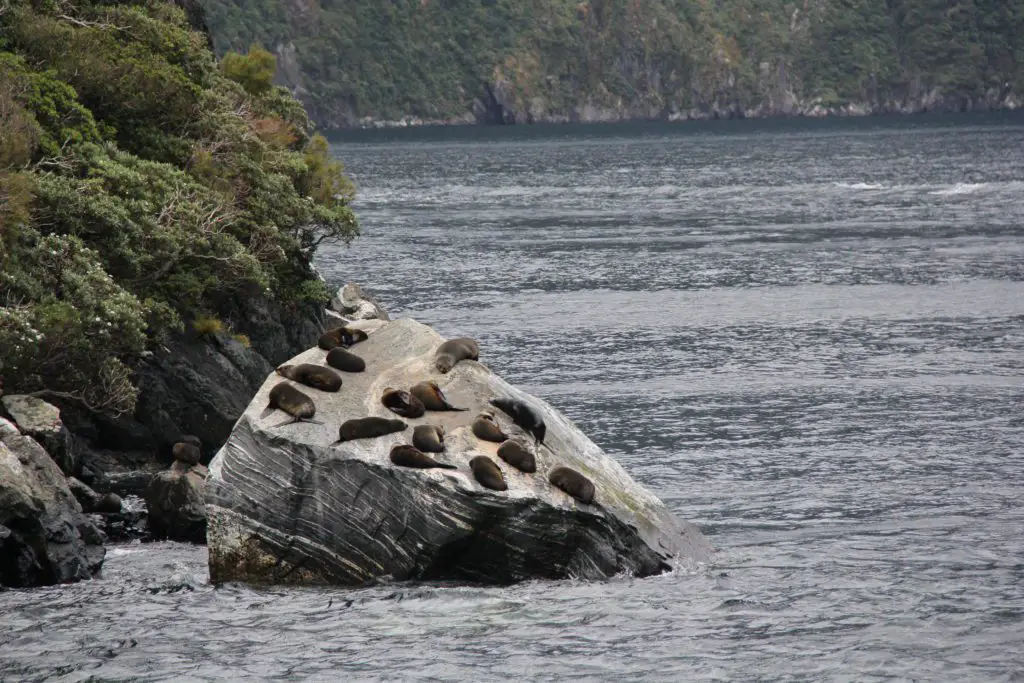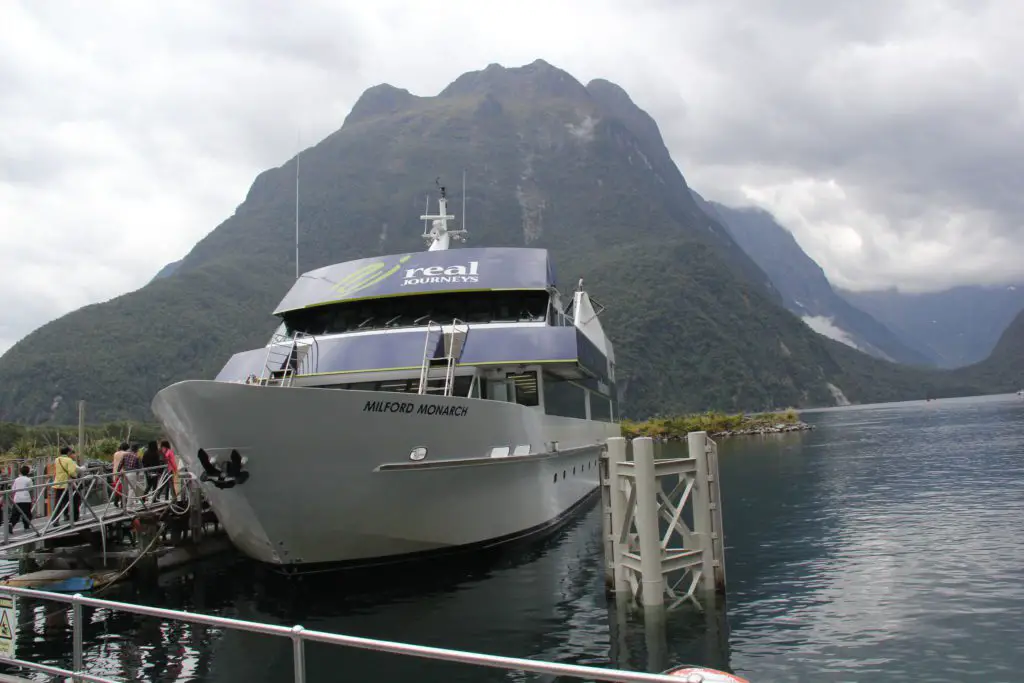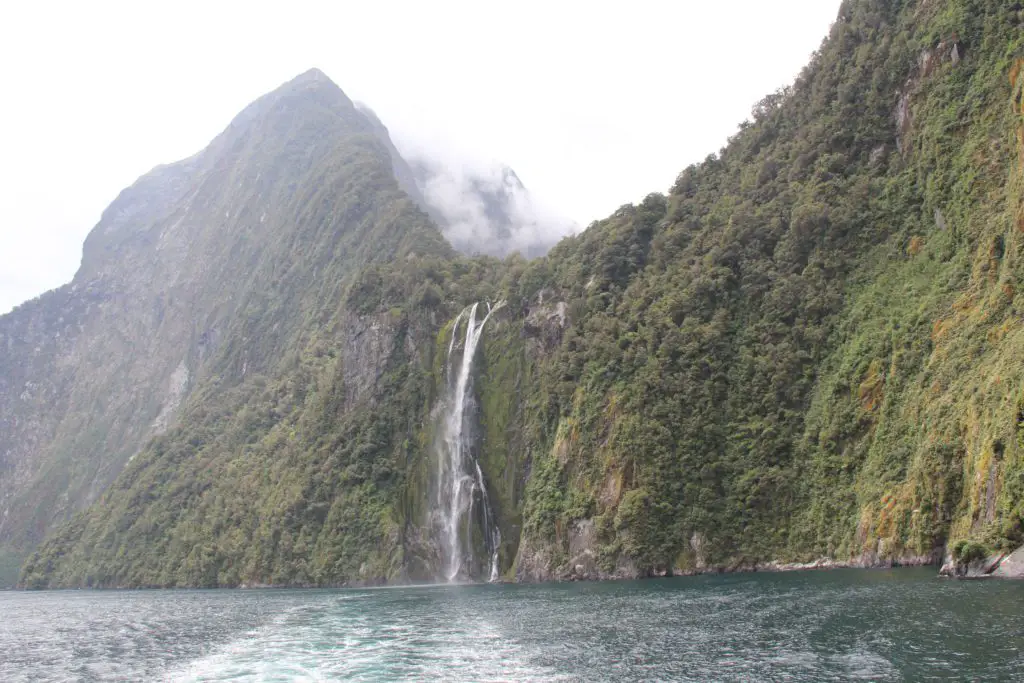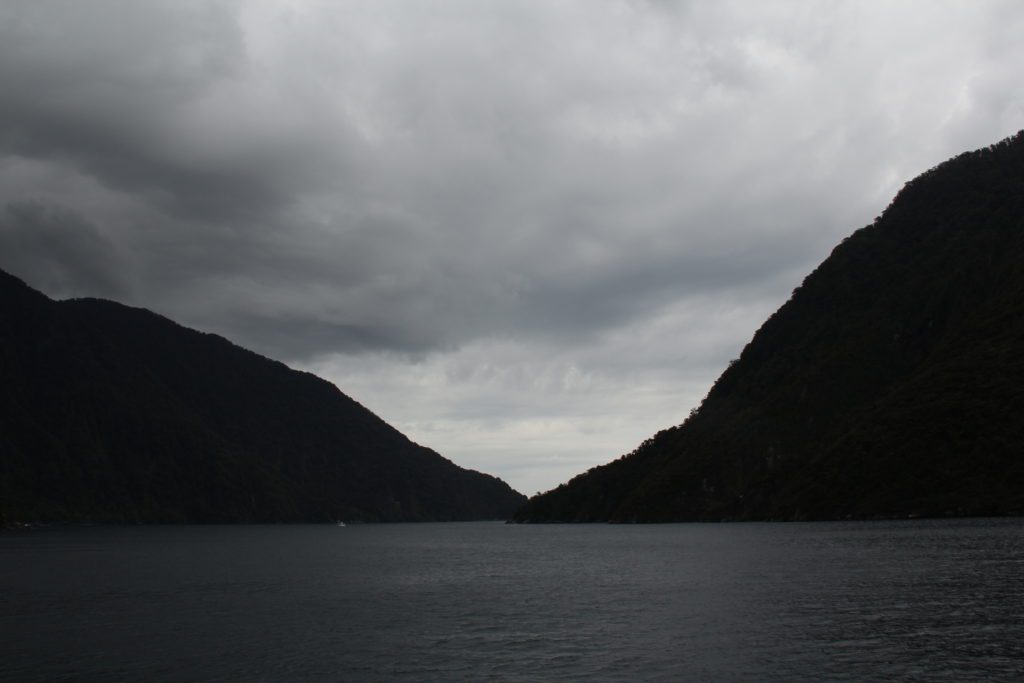 Arrowtown
Oh Arrowtown….how I love you!
Don't miss an opportunity to venture out of town to this quirky and cute little location.
Arrowtown is an historic picturesque gold mining settlement along the banks of Arrow River. Wander around the unique shops and dine in one of the many cafes and restaurants.
Head to Dorothy Browns, the local boutique movie theatre with a difference. Sit on comfy lounges, armchairs and beanbags and enjoy a wine and cheese whilst you watch a  movie.
♥

Fall in love with……food & dining.

♥
Queenstown guide- What to eat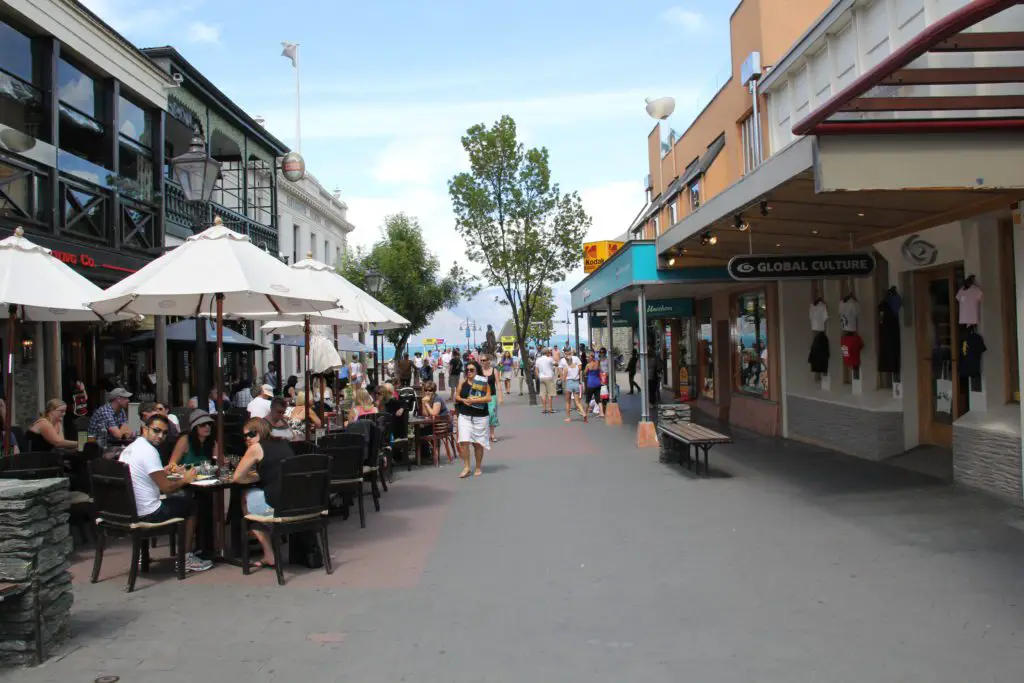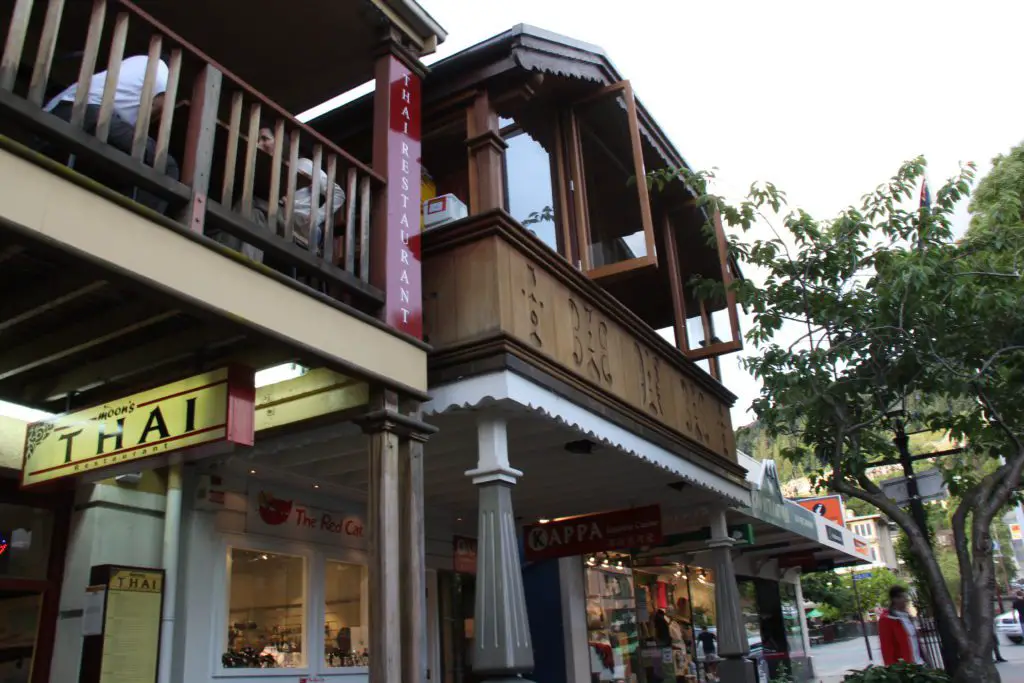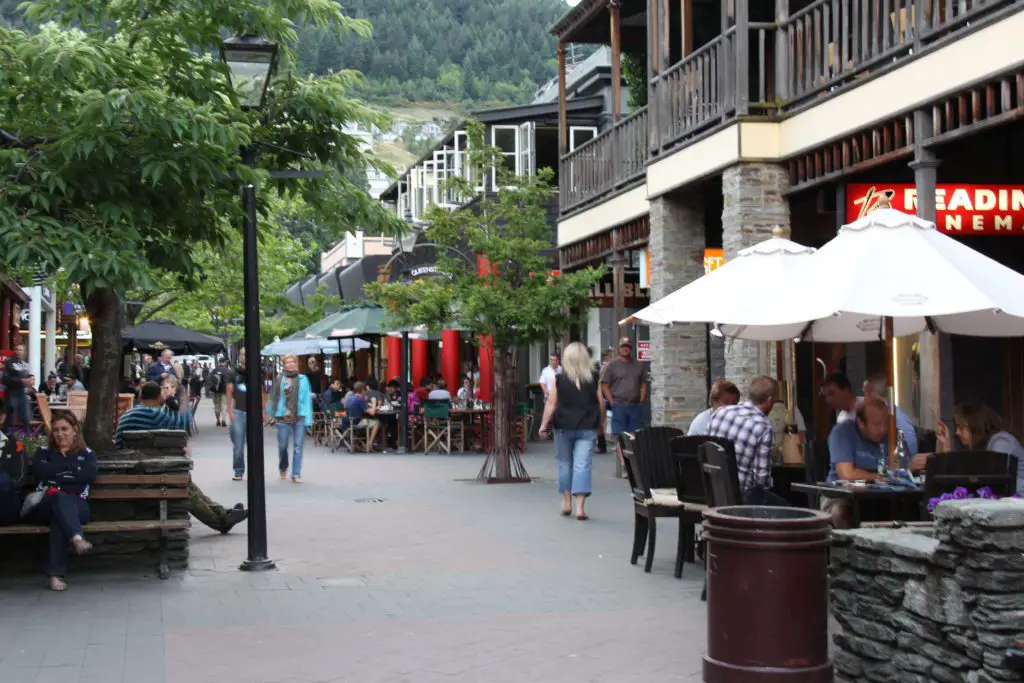 Queenstown is bustling in the summer months. The streets are lined with outdoor cafes as holiday makers and locals come out to soak up the warm weather.
The city streets are really pretty, they've done a great job keeping everything so clean considering the influx of tourists.
Flame bar and Grill
Located across from the waters edge, Flame is super popular and requires bookings to guarantee you get in. Known for its ribs and steaks, the servings are generous and delicious.
Try the Flame mixed grill for two which comes with sirloin steak, ribs, peri – peri chicken and South African Sausage.
Served with chips or potato and salad, it's a feast you have to be prepared for.
The restaurant is lively and loud so don't expect a quiet dining experience, expect a great meal though.
There is also seafood, chicken and vegetarian options.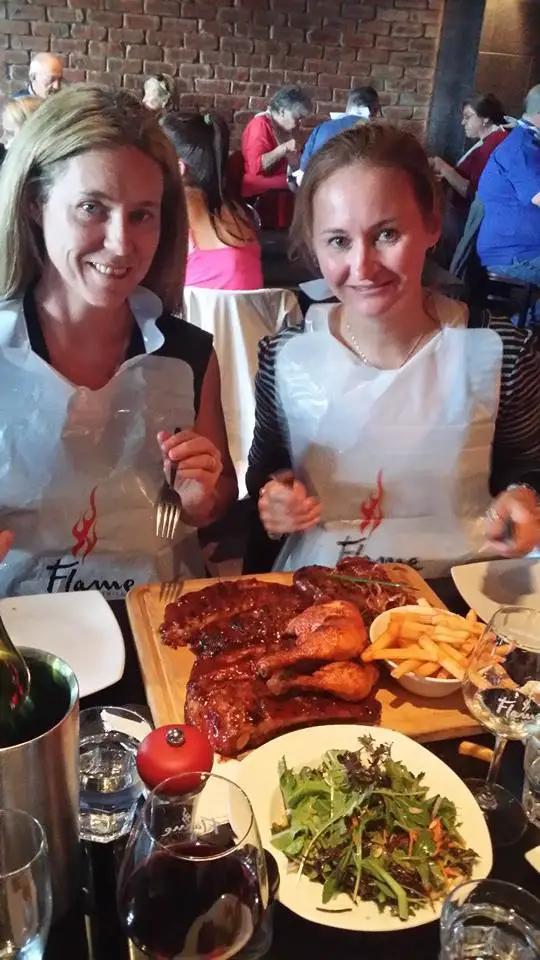 The Cow Restaurant
This tiny venue cooks a mean wood fired pizza along with a range of pasta dishes. You'll most likely be seated with others as there is more people wanting to get in than seating available.
The Cow Pizza and Spagetti house is located in old building right in the heart of town, the atmosphere is awesome, the pizza even better.
Fergburger
This is an institution and word has spread like wild fire.
The first time I came to Queenstown I noticed the long lines outside Fergburger every day and every night. Not aware of the hype I missed out. My friends were outraged when they heard and so upon my return I headed straight there.
OMG! seriously OMG!  I'm saying it out loud, the BEST burger I have ever eaten in my entire life.
Worth every penny and every minute waiting. Internationally known yet this is it's only location. We had 3 burgers in two days. I would have had it for breakfast, lunch and dinner if I could have.
Kappa Japanese
Japanese is my favourite food so I went looking for a great place to eat and found it in Kappa.
Located in the mall, the food was well presented and went down a treat. Not too expensive either. 
Remarkable Sweet shop.
 The Remarkables Sweet Shop will take you down memory lane as you rub your hands in delight to finding a long lost childhood memory.
From sherbet bombs to lemonade fizzballs and fruit rock, these sweets are a treasure to find along with hundreds of other sweet treats. They also sell delicious fudge. The perfect after dinner delight.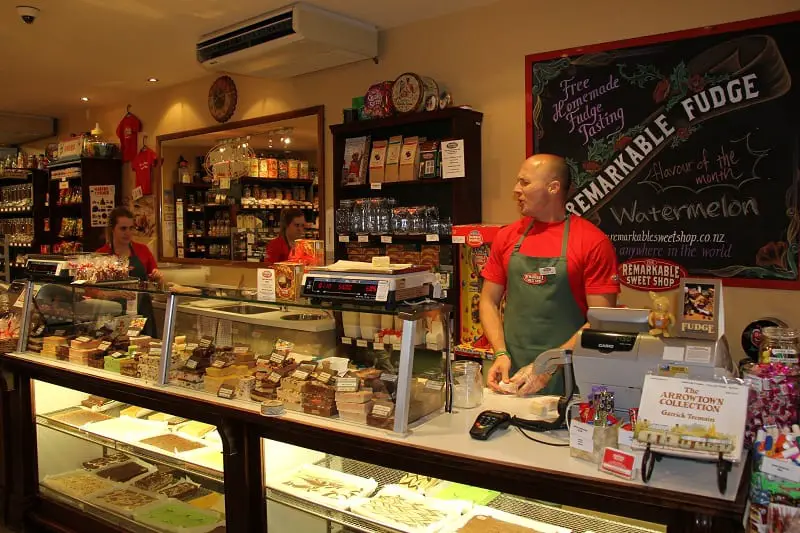 ♥

Fall in love with ……..the people.

 ♥
New Zealanders are a laid back friendly and welcoming bunch. Just quietly, I think they are smirking from ear to ear that they get to live in paradise all year round.
When you are this proud you are happy to share it with the world and love and appreciate the positive comments that come from other visitors. It's inevitable that you'll soon be feeling as chilled out as the locals.
This post contains affiliate links. That means I may receive a small commission at no extra cost to you, and it keeps me alive and running.