As an Amazon Associate I earn from qualifying purchases. I get commissions for purchases made through links in this post.
This New Zealand North Island 10 Day itinerary features some of the most diverse geographical attractions on the planet. The small pacific island nation is famous for its incredible scenery, Maori culture, thermal parks and a whole lot of cool experiences. The North Island is no exception, dishing up an amazing amount of stunning things to see and do. Your North Island NZ road trip promises a taste of everything, taking in the interior as well as coastal highlights. 
It's not just a destination, it's truly an experience

The BIG New Zealand North Island Road Trip Highlights
thermal parks
natural hot springs
easy scenic hikes
unique outdoor attractions
adventure activities
beach time
secluded accommodation
There are many great North Island trips to take. This particular New Zealand itinerary explores much of the landscape and truly its unique sites. So let's look at all of the amazing things to experience on a New Zealand North Island Road Trip.
You can also read: 21 seriously good reasons to visit New Zealand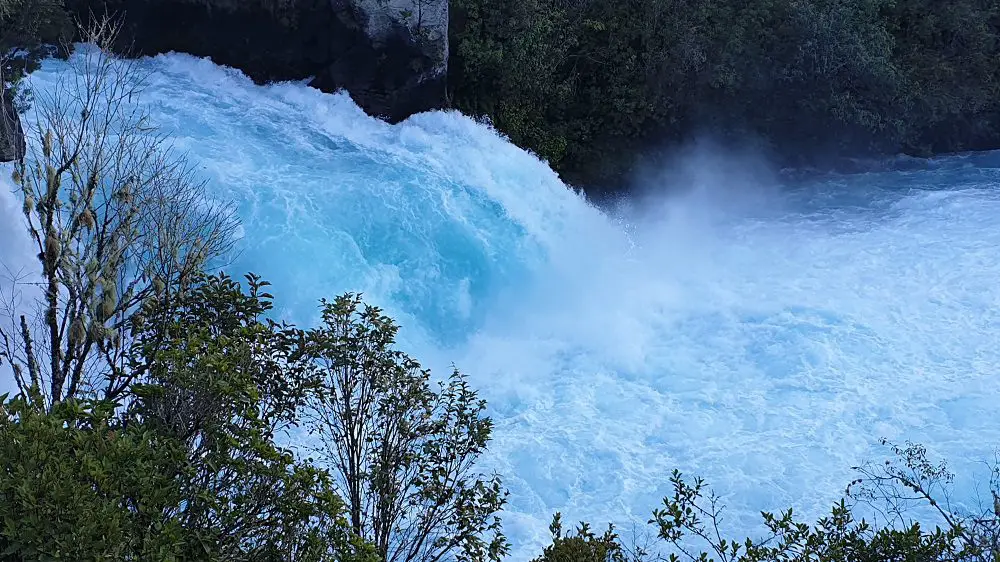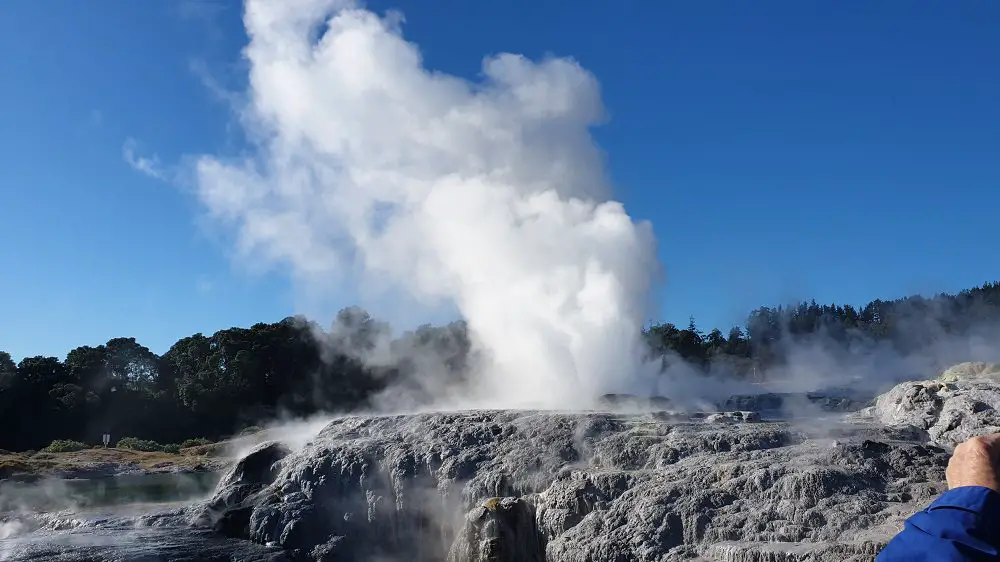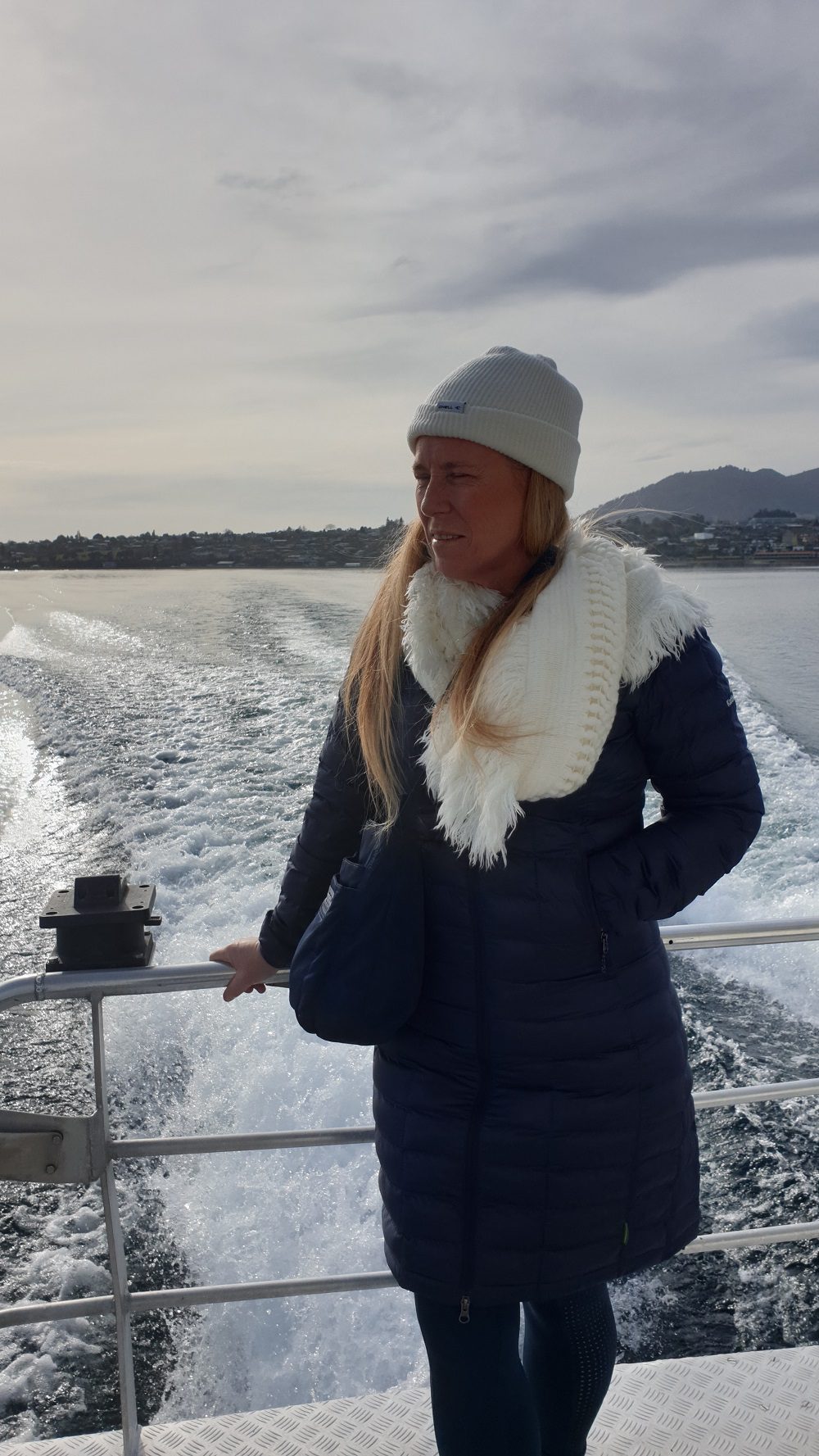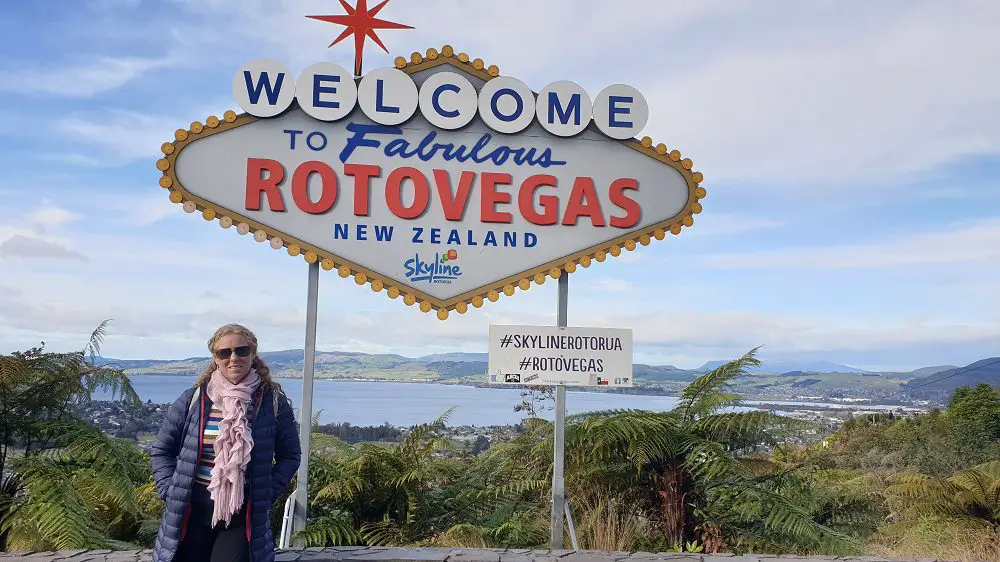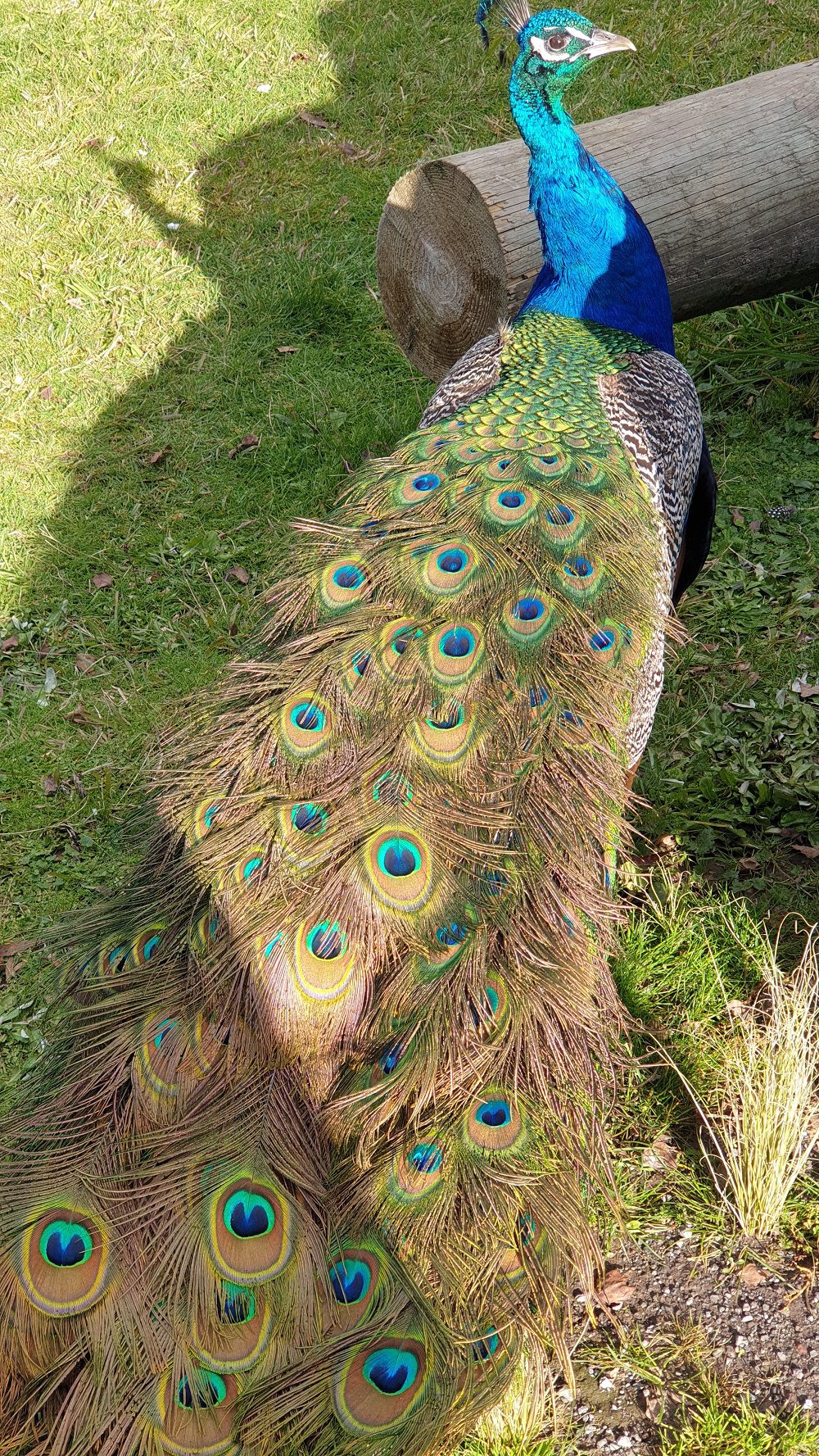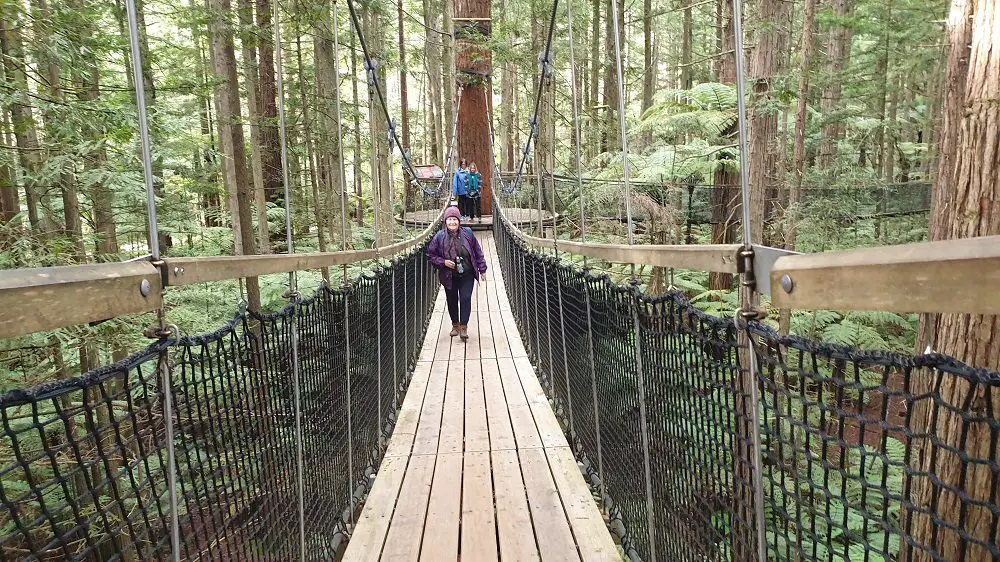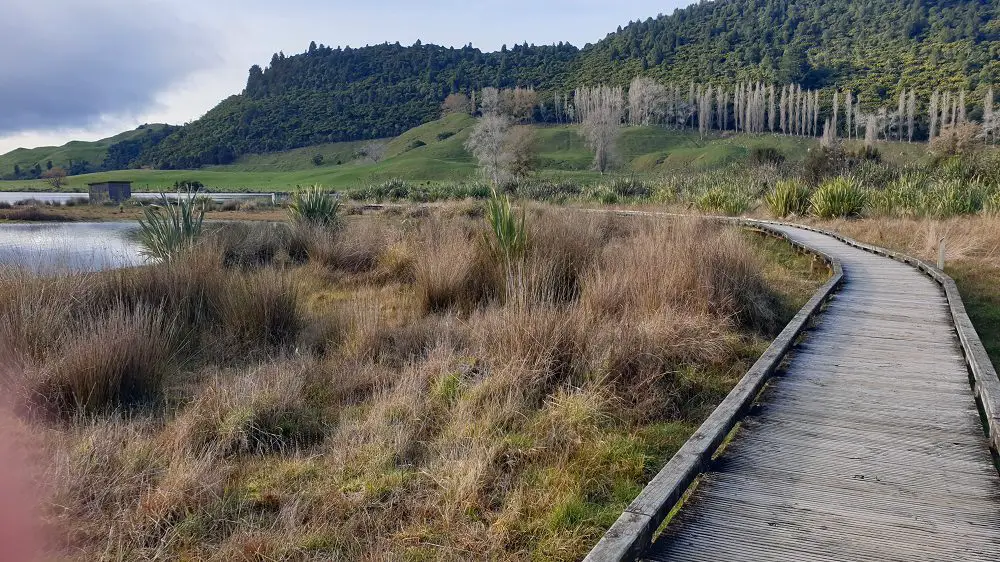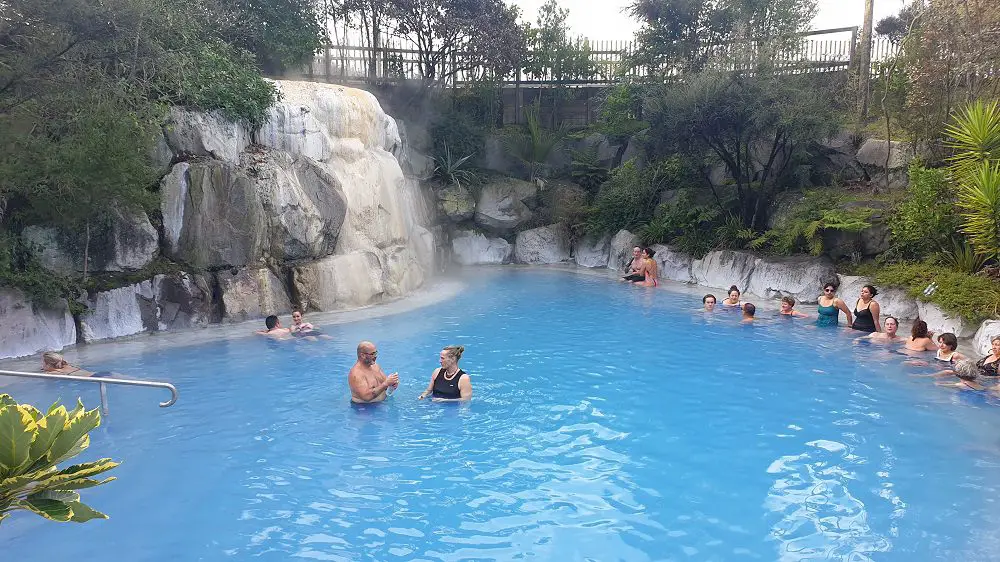 How long to spend in New Zealand?
On a map, you may be incorrect in thinking you don't actually need that much time on a New Zealand North Island road trip. But trust me, you do.
The North Island deserves at least a couple of weeks, but we are not all blessed with being able to stay this long. This trip was only 10 days but it can be suited for anyone looking for a 9 to 12 day trip itinerary. It's one of  best road trips from Auckland for those who love nature and natural attractions.
Many people like to know if combining both New Zealand South island with the North Island is a good idea. Well, if you have a few weeks, then I say yes. Previously, I have done them separately and also as a combined trip. It really depends on how much time you have and when you plan to go. There is no best answer, you just have to plan well and get the most out of your trip as I have done here.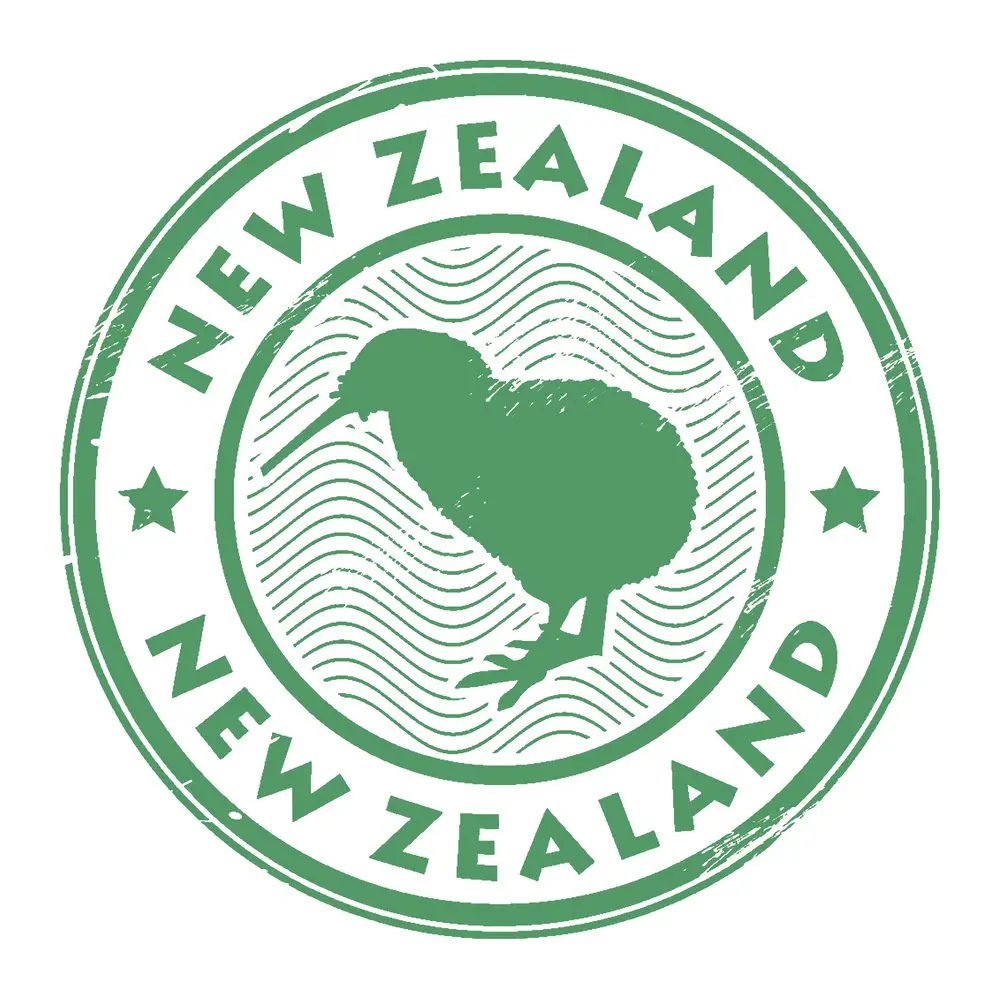 Best time to visit New Zealand
A North Island road trip is most popular during the summer months of December, January and February. It offers the best chance of good weather, but with it comes the larger crowds and bumped up accommodation prices. School holiday periods will also be busier.
For reasonably good weather you could try the shoulder months of November, March and April.  Take note that New Zealand can experience all types pf weather regardless of the time of year.
This particular trip was taken in July. That's right, the dead of winter. But guess what? I had 9 glorious days of sunshine and no wind. It was absolutely calm conditions and ideal for touring. All my previous trips were taken in summer and I still experienced occasional rain so you just never know.
Winter can be a wonderful time to visit. The crowds are low so you get to explore many once jam packed attractions on your own. You also get to stay in some amazing locations at the cheapest rates of the year. I'm not saying winter is completely ideal. Yes it is chilly early morning and evening, but a steaming outdoor hot tub or natural spring makes up for that quite nicely.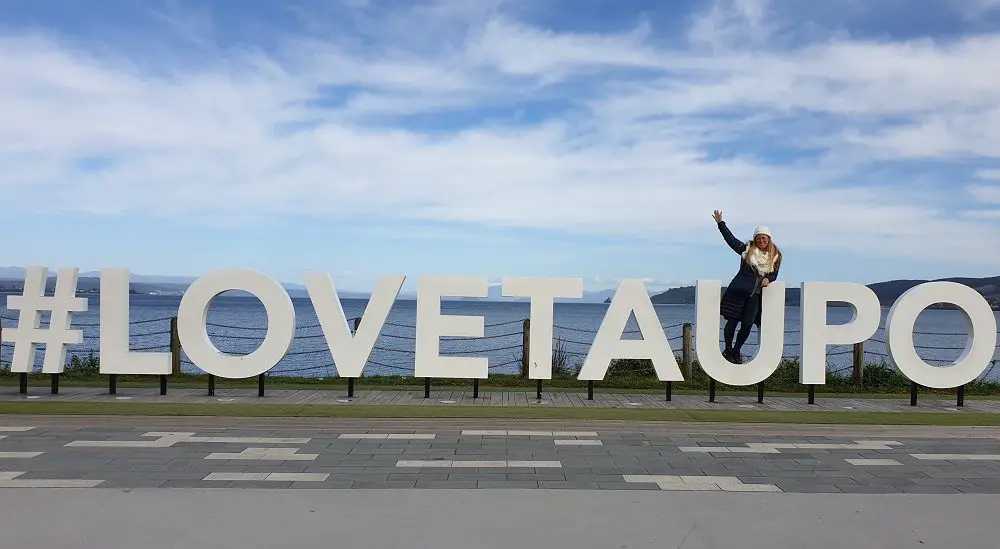 Fast Facts about New Zealand
Population: 5 million people
Capital: Wellington
Driving – left hand side
Lakes : 3820
Volcanoes: 12 active
Snakes : 0 (that's right, there are no snakes in New Zealand)
Was the first country to introduce the bungee jump (located in Queenstown)
New Zealanders are known as "Kiwis" named after their national animal, a flightless and curious bird.
Has a strong cultural input from the indigenous Maori people
Has the world's longest place name with 85 letters                                                                 

"Taumatawhakatangihangakoauauotamateaturipukakapikimangahoronukupokaiwhenuakitanatahu"
New Zealand North Island 10 Day Itinerary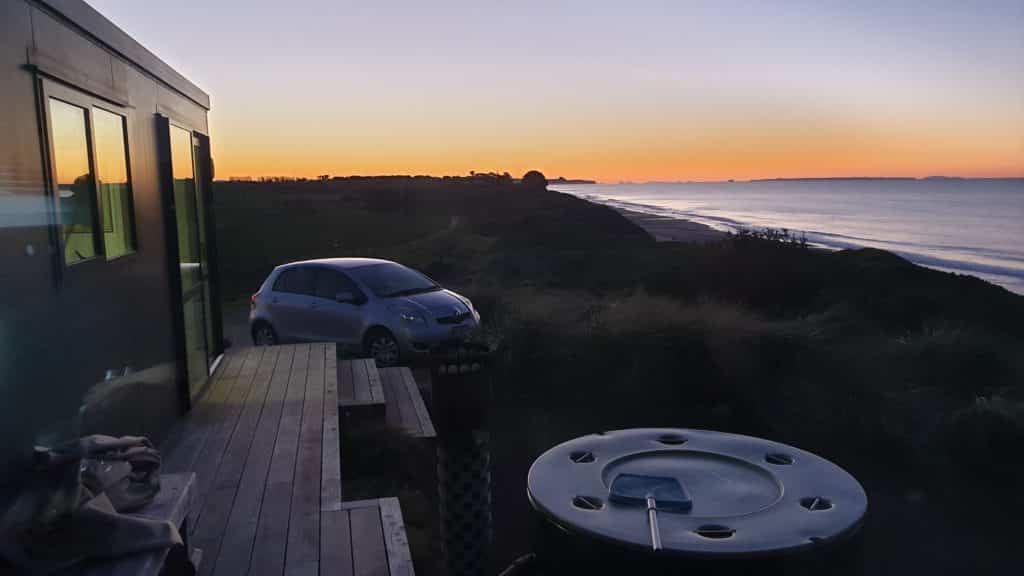 Road Trip :distance covered 906 km
Trip Itinerary: 9 nights/ 10 days 
Accommodation stops: Auckland x 1 night/  Putaruru x 1 night / Taupo x 2 nights
Roturua X 2 nights / Bay of Plenty x 2 night / Miranda (near Coromandel Peninsula) x 1 night 
New Zealand Itinerary Highlights
Waitomo Caves
Hobbiton Movie Set
Te Waihou Walkway & Blue Spring
Lake Karapiro
Orakei Korako Thermal Park
Huka Falls
Lake Taupo Cruise
Aratiatia Rapids
Wairakei  Terraces Thermal Pools
Waimangu Volcanic Valley
Te Puia Thermal Park
Redwoods Tree Top Walk
Skyride Rotorua
Okere Falls Reserve
Kerosene Creek
Mt Maunganui base walk
Hot Water beach
Cathedral Cove
Robert Findlay Wildlife Reserve
This North Island Road Trip from Auckland covers approximately 900 km in distance.
By the time we covered all the places of interest in each region, our total trip distance was 1200 km.
The largest travel day is just under 3 hours but the rest are relatively short, so you get to enjoy your days seeing the sites rather than being stuck behind the wheel. The best part is, when you are confined to the car, you'll be memorized by the amazing scenery along the way so it's a win win situation all round.
As this was a winter trip, day light hours are less than in summer, so you will have the opportunity to add many extra activities to the itinerary if needed or simply down time to relax.
Our North Island NZ road trip went like this: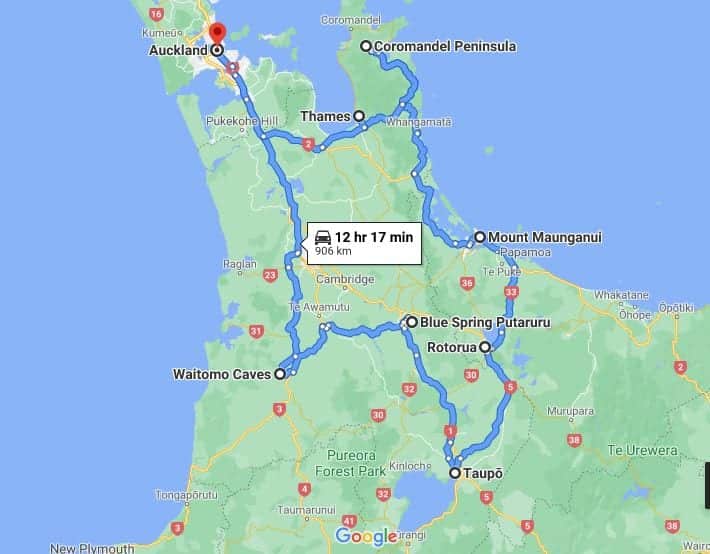 ---
Day 1. Auckland 
OK, are you ready for the most amazing New Zealand road trip. Your North Island itinerary is full of scenic locations, unique experiences and some incredible places to call home each night.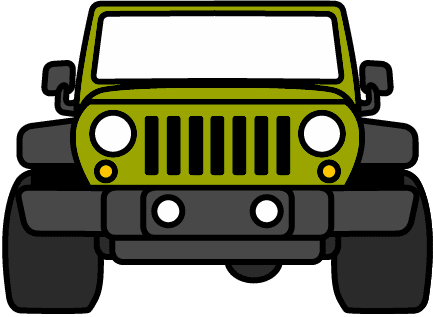 Distance Auckland to Ramarama: 30 Km / drive time 37 mins
Depending on the time of day you begin your trip, will depend on how far you get for your first night. As we flew into Auckland mid afternoon we decided it was best not to venture too far in case our flight was delayed, but also because we needed time to pick up a rental car as well. For that reason we headed for Ramarama, a small farming region south of Auckland city.
Did I mention there was an outdoor hot tub awaiting also.
ATTRACTIONS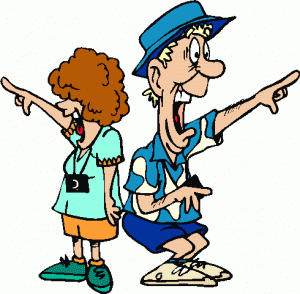 Auckland is a big city and has many attractions to see including short half day tours .Some of these include:
Auckland Sky Tower – Skip the Line
Dolphin & Whale Watching Cruise
Gourmet Food & Wine Walking Tour
ACCOMMODATION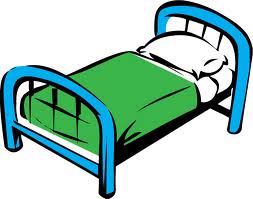 Auckland has a big range of hotels BUT New Zealand as a whole has a generous amount of self contained accommodation.
During your New Zealand road trip, you have the chance to stay in some pretty cool cabins or cottages which I highly recommend for comfort.
For this trip we are saving on food costs by making most meals ourselves, and instead, are staying in with the comforts of a kitchen, lounge and in most cases, a washer and dryer. A nice benefit when wanting to travel with minimal luggage.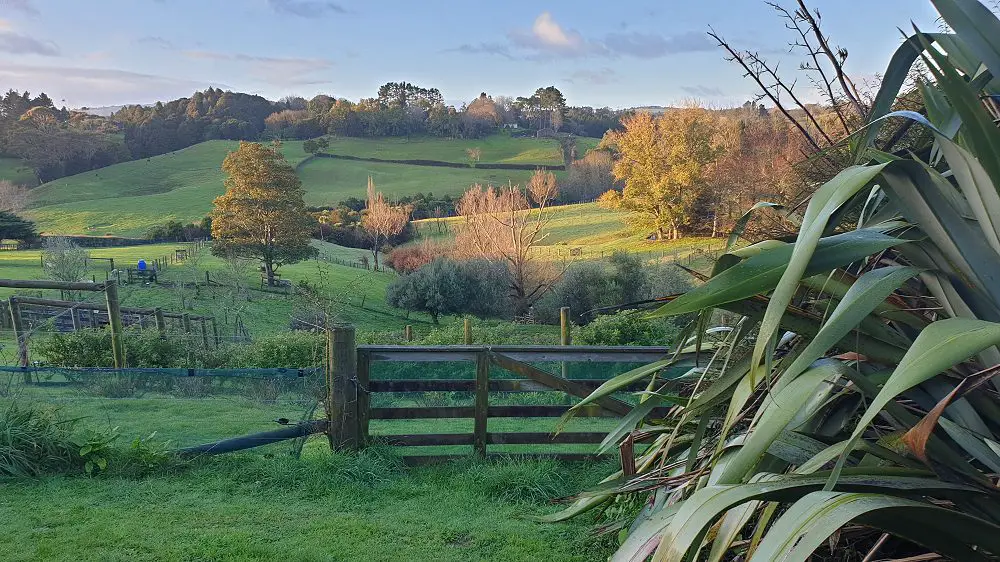 ---
Day 2. Putaruru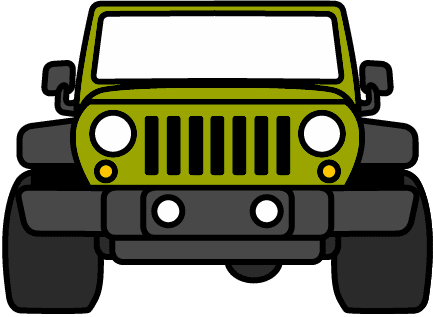 Distance Ramarama to Putaruru: 277 Km / drive time 3.30 mins
It's off again on our North Island NZ raod trip. Today's drive is along State highway 1 for much of the trip before turning west for Putaruru.  The countryside is evergreen as we pass through many farmland areas, leaving the city well and truly behind.
This is by far your biggest drive day as we cross off some of the areas top attractions. From then on, the days driving is relatively short and easy. You'll need a good 9 hours of time up your sleeves if you plan to do each activity and booking in advance is crucial. A booked out activity or having to wait for the next tour will set you back.
ATTRACTIONS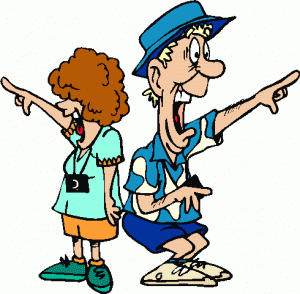 Waitomo Glowworm Caves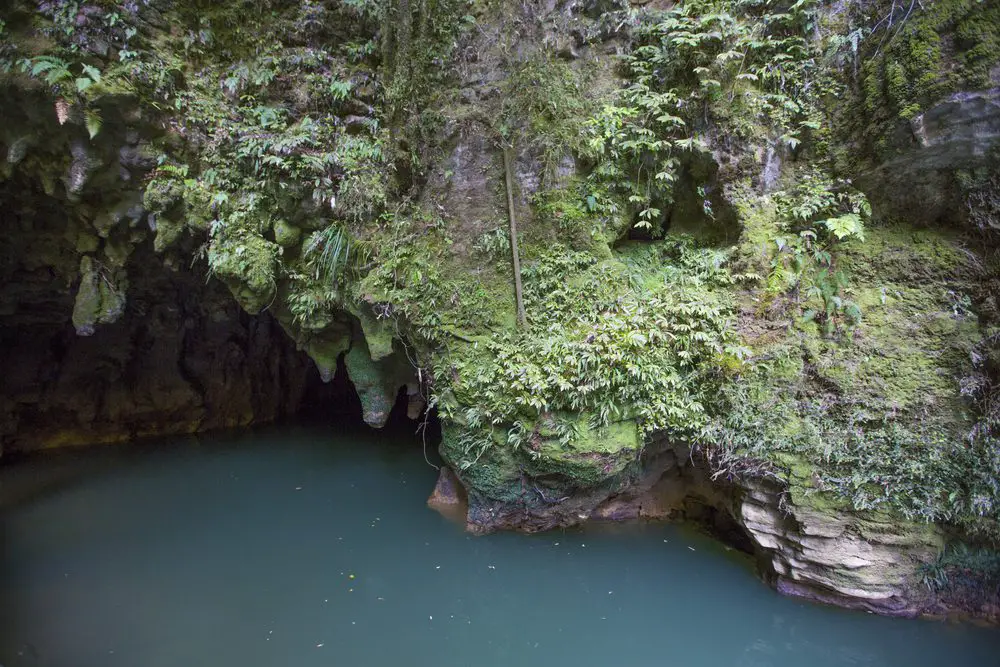 Without doubt, this is one of the most popular things to do on the North Island New Zealand. To get there, it requires a slight detour to the south.
The Waitomo Glowworm Cave is a guided tour through a cave system uniquely lit up by thousands of bio luminescent insects. Accessed by boat, you'll glide through the cave before entering the Cathedral cave on foot.
Tours are very popular so it is highly recommended you book in advance, otherwise you'll be left to wait it out for a spot. Tour time is 45 minutes.
You can read more here and see pricing. Waitomo Glowworm Caves
Hobbiton Movie Set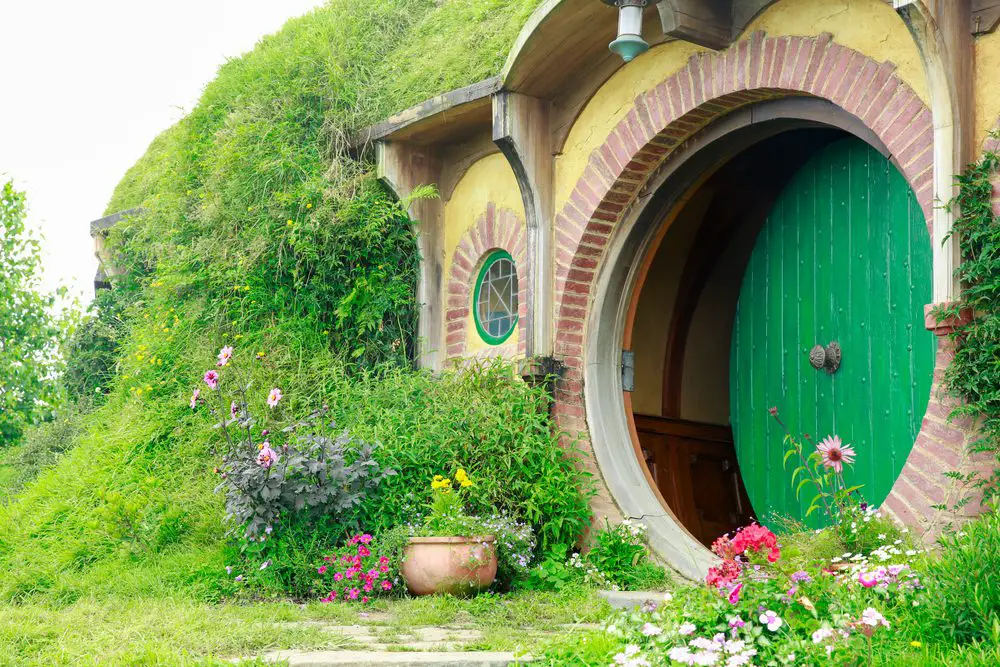 Though I did not participate in this activity myself, if I didn't mention it I'd be feeling a great load of guilt. Especially as the location is a place you'll be passing straight by.
For Lord of the Rings fans, this 2 hour movie set tour takes you to all the great movie locations including the Green Dragon Inn. Note that Hobbiton can ONLY be access via a tour. Departures start from 9.30 am and there are at least 5 tours per day running.
You can read more here. Hobbiton Movie Set
Blue Spring – Te Waihou Walkway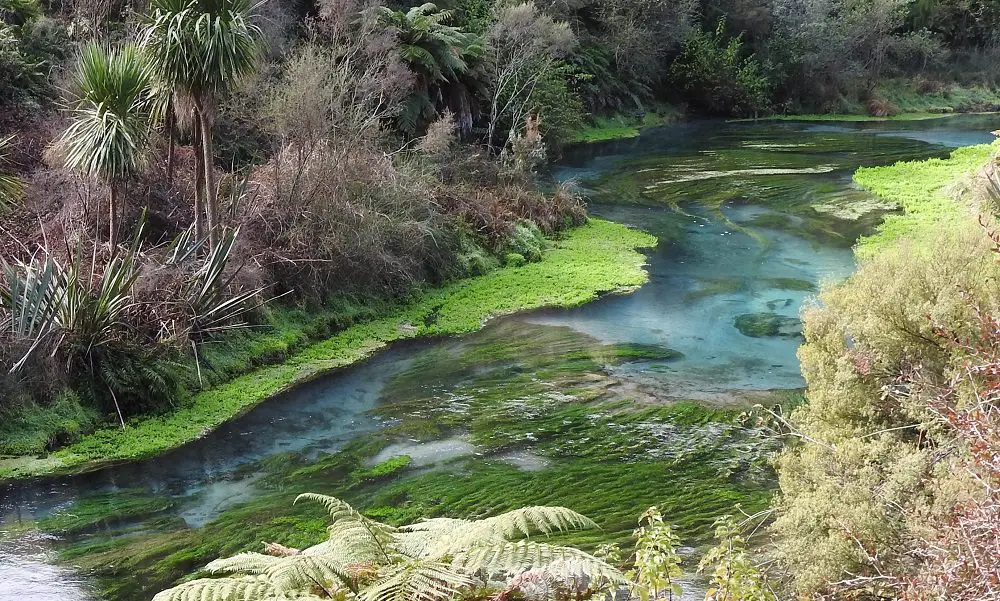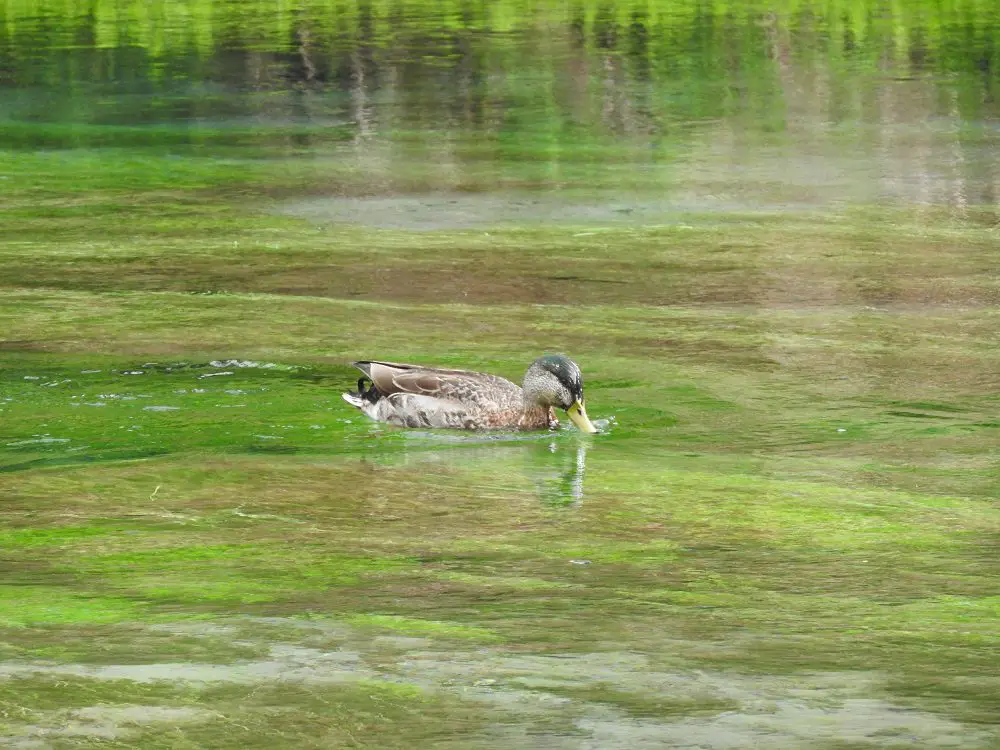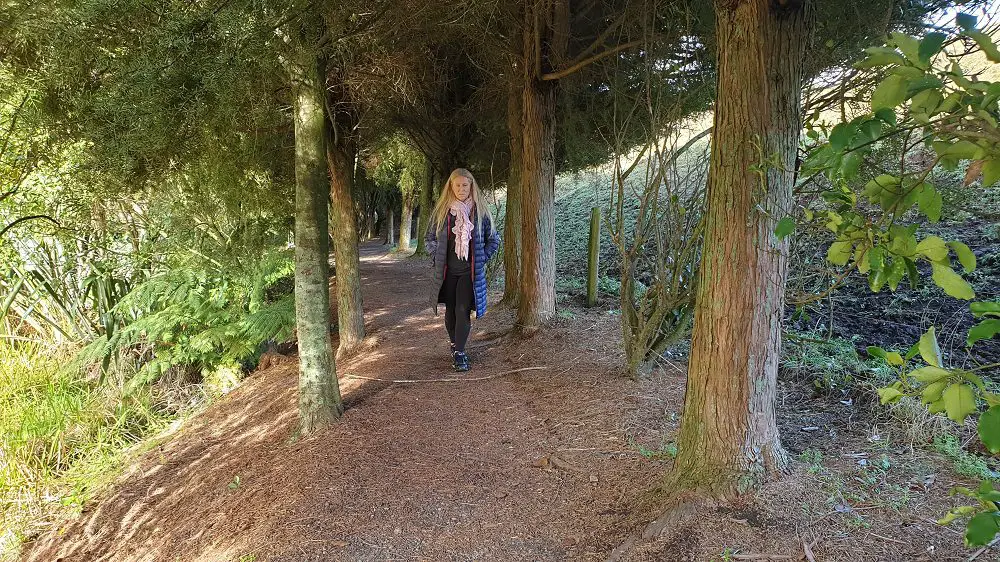 Of all the things we visited in New Zealand, the Blue Spring is my "cannot miss" activity.
Simply stunning is the Blue Spring, a river of  water so clear it will leave you breathless in its beauty. It supplies up to 70% of all New Zealand bottled water and for this reason, you cannot swim here.
The Blue Spring can be accessed via 2 different walking tracks. The longer version is 4.7 km one way (9.4 km return trip) along the Te Waihou Walkway and is expected to take 3 hours to complete. The starting point is from the car park on Whites Road and meanders through some of the prettiest scenery you could imagine.
Alternately, you can choose a shorter 15 minute walk from the Leslie road car park. Just to give you an idea, the shorter walk provides the biggest 'wow" section and the longer walk provides that plus a beautiful scenic hike overall.
Lake Karapiro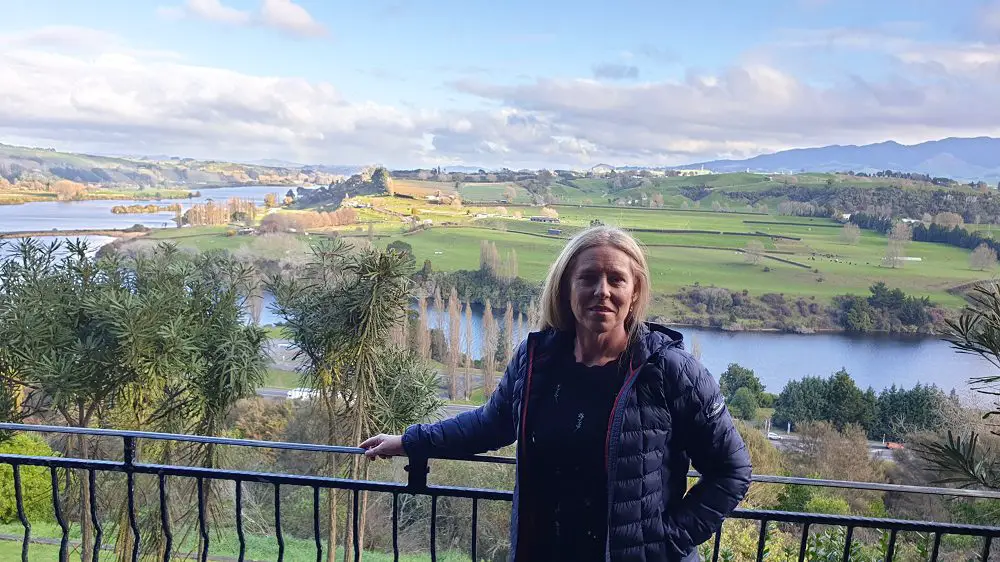 The Karapiro Lake area is popular with water sports enthusiasts and families who are there to enjoy the lake atmosphere. It's also the chosen back drop for my next nights stop.
The region is famous for its bike trails such as the Waikato River and Te Awa Cycle trails. Another spot if you have time is Sanctuary Mountain Maungatutari. 
ACCOMMODATION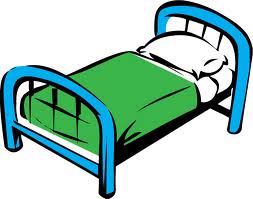 Want to feel like royalty for a night?
You can't go past the Versace Suite at Lake Karapiro Lodge.  An incredible space of lux furnishings, super king bed and large balcony overlooking Lake Karapiro, it really doesn't get any better than this. The hosts also provide a cooked to order breakfast along with fresh fruits and more.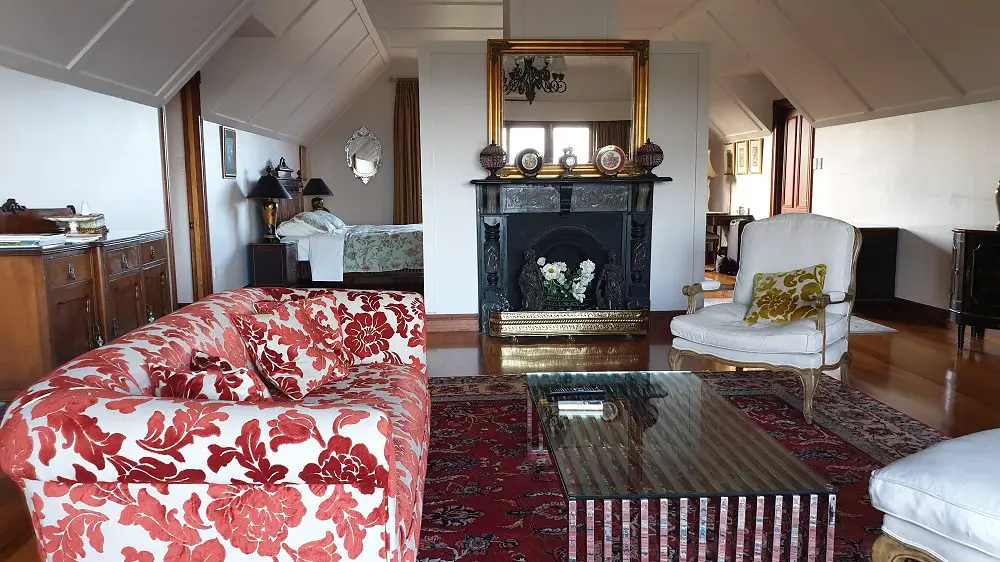 ---
Day 3 & 4 Taupo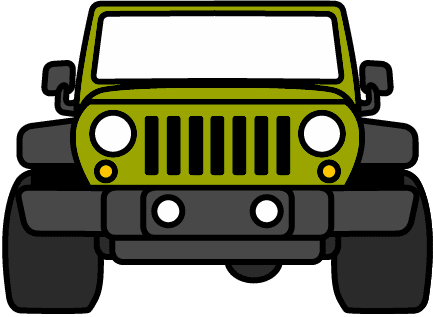 Distance Putaruru to Taupo : 86 Km / drive time 1.02 mins
Day 3 of our North Island road trip and it is a leisurely short drive toward the city of Taupo. But before we reach our next destination, we make a stop at one of the most impressive thermal parks of the trip. We are here for the next two nights, taking in many must see attractions and things to do.
ATTRACTIONS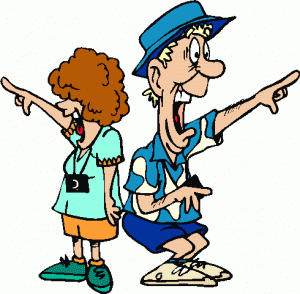 Orakei Korako Geothermal Park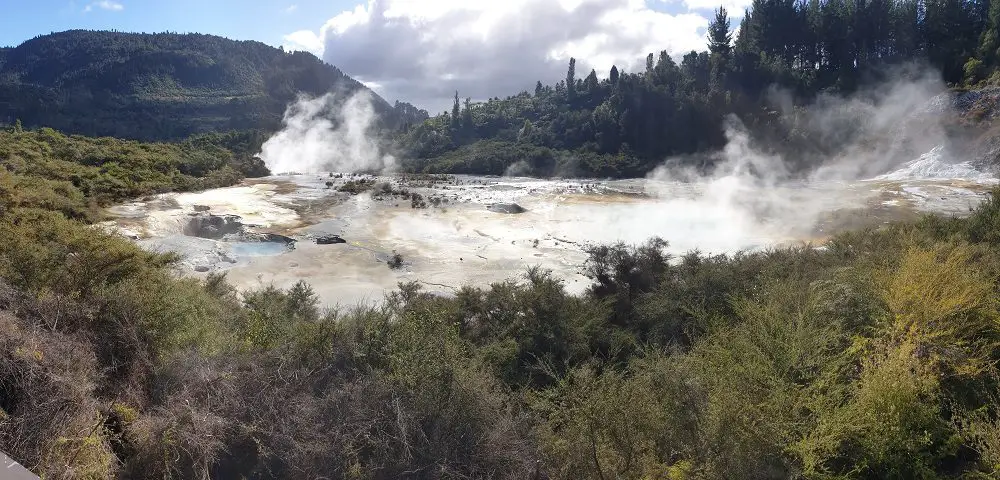 Staying on State Highway 1, you'll turn off eventually to take the 13 km drive to Orakei Korako.
The visitor centre rests on one side of a lake and the park on the other. You will be taken by boat to start your self guided 2.5 km walk through an array of impressive features. These include geysers, bubbling mud pools, a cave and the colourful silica terraces.
Of all the thermal parks in the region, I have to say this was probably my favourite. It just had so many different features and an abundance of cool colours. Also, the crowds are a lot less here as it's not as accessible as some of the other parks.
You can see ticket prices here. Orakei Korako Geothermal Park
Huka Falls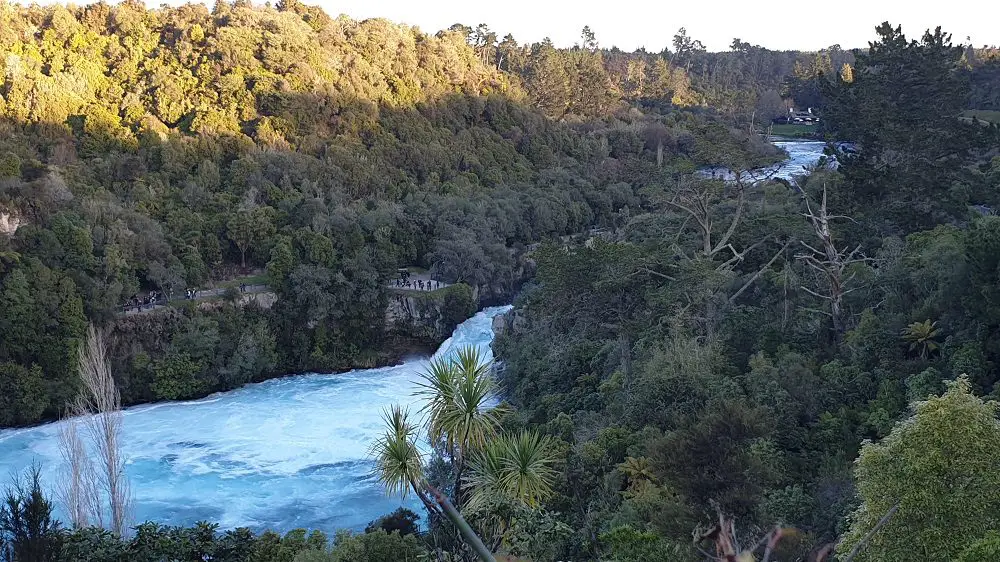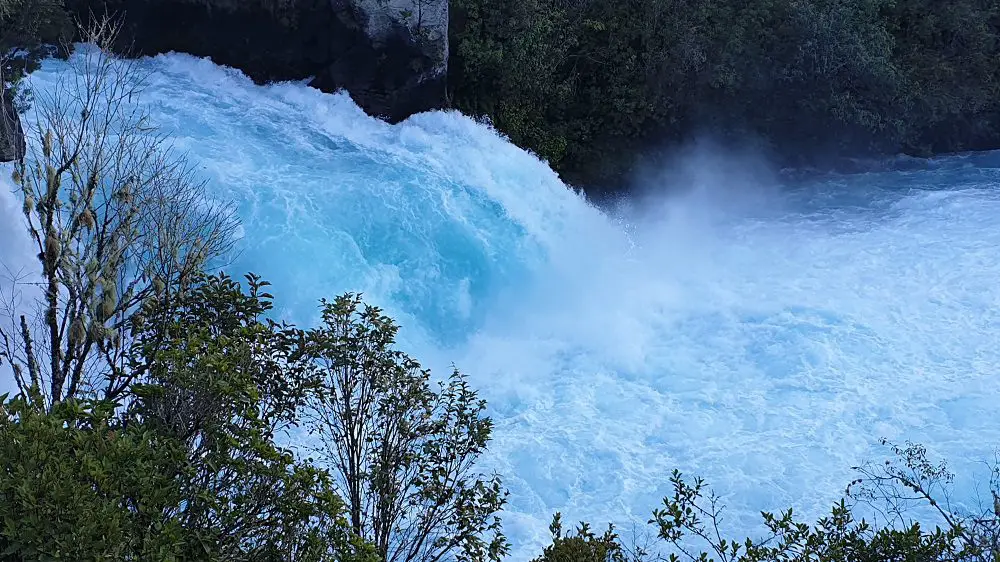 No visitor to Taupo should skip the chance to witness this amazing rush of water barreling at full speed before descending into an 11 metre drop waterfall. It is quite astounding to witness.
The noise alone is deafening as hundreds of people stand at numerous viewing points to see 220.000 litres of water per second (aha, that's right) hurtling through a narrow gorge along the Waikato River.
You can even take a jet boat ride to see the falls up close for an added adventure.
Cruise Lake Taupo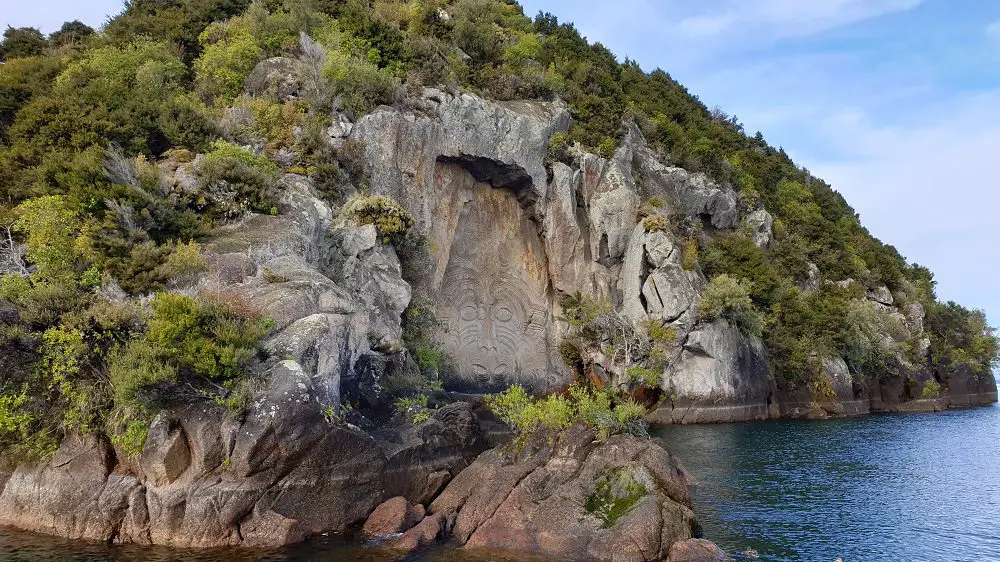 The largest lake in all of New Zealand can really only be explored by boat. Formed by a volcanic eruption thousands of year prior, the city of Taupo is build up around it.
We are setting off on a trip around the lake to see the Maori rock carvings that adorn the cliff face on the other side of the lake. The 90 minute return cruise is the perfect amount of time, especially as you have so much more to see. You can see tour details here – Scenic Maori Rock carving cruise
Aratiatia Rapids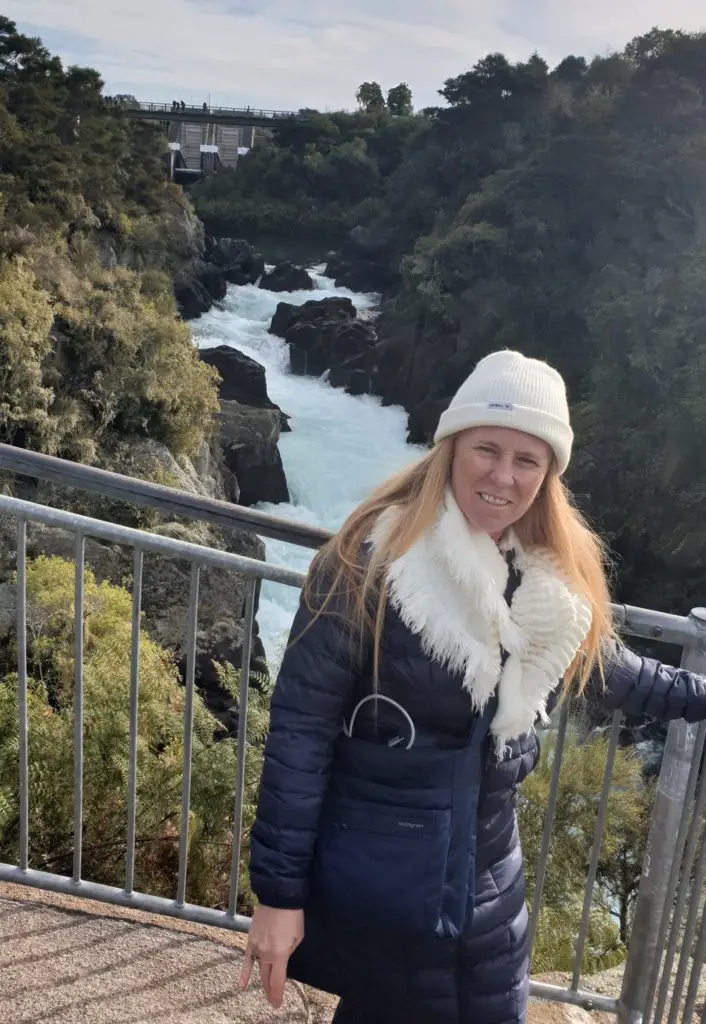 We stumbled onto Aratiatia Rapids by chance and wondered why I hadn't discovered it earlier.
The rapids are created from the opening of the Aratiatia Dam Wall each and every day. The first signs that anything is about to happen is the loud sirens that fill the air, a warning to anyone in the wrong place at the wrong time.
Watch as thousands of litres of water fill the shallow river bed before exploding over the rocks and pushing down stream. The whole process takes around 15 minutes. Times for the dam wall opening is best checked on the website to be accurate, but generally they open 3 times a day in winter and 4 times a day in summer.
Wairakei Terraces Thermal Pools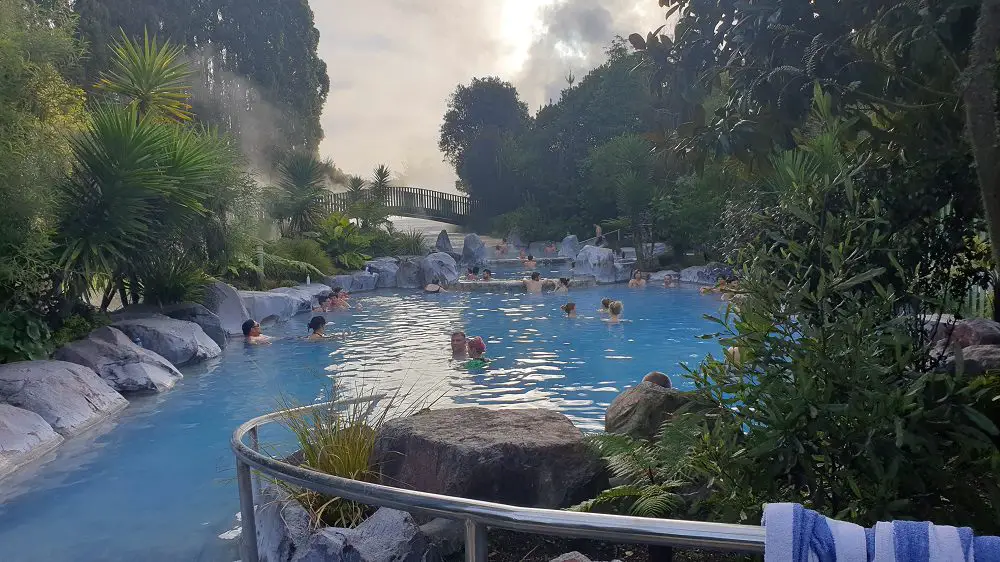 It's time to unwind and soothe those aching muscles (OK, so no reason actually needed) by taking a dip into the outdoor naturally heated pools.
There are 3 pools which are all adults only.  The cost is NZ $25 per person.
It was simply heaven on a cool winters day and I couldn't believe how toasty it was. Ranging from 34 to 40 degrees Celsius, I could see why everyone had a bottle of water to keep hydrated, it gets hotter than you may think.
The property also has a thermal walk you can do (extra cost) and towels are available to hire if needed.
ACCOMMODATION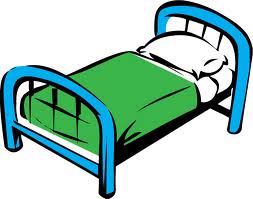 Taupo is a big city so accommodation options are plentiful.
We stayed absolute lake frontage in a great apartment at The Village Resort. It had everything you could need just like the comforts of home.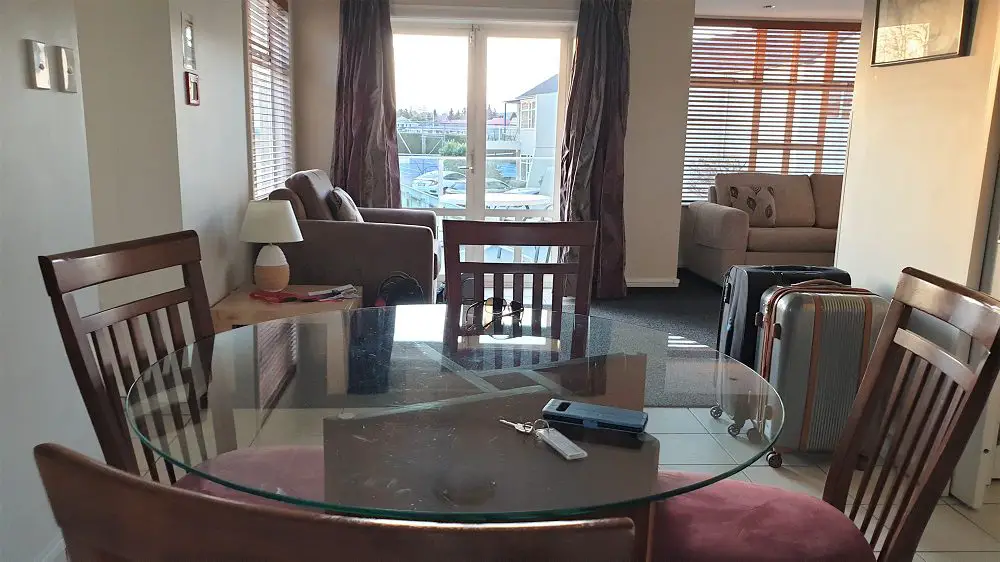 ---
Day 5 & 6 Rotorua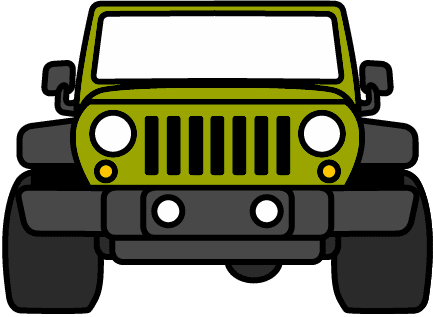 Distance Taupo to Rotorua : 79 Km / drive time 57 mins
We have crossed the half way mark of our North Island NZ road trip but I'm trying not to think about it. I'm totally ready for more crazy cool experiences. 
It's a  quick drive to Rotorua in under an hour, and the fun activities start all over again.
Rotorua is an action packed place to be so an extra night would have been ideal, but we are up early and ready to take on the town for the next 48 hours.
ATTRACTIONS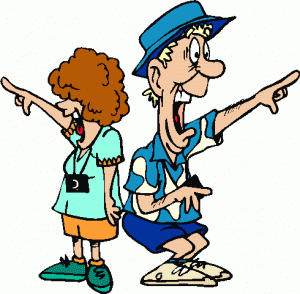 Rotorua has a few thermal parks, each different, each worth a visit.
I had previously visited Wai-O-tapo Thermal Wonderland which is by far the most popular but also the most crowded. Now that I have seen all the big thermal parks I not convinced it is the best but I have to say that all the parks blew me away.
Waimangu Volcanic Valley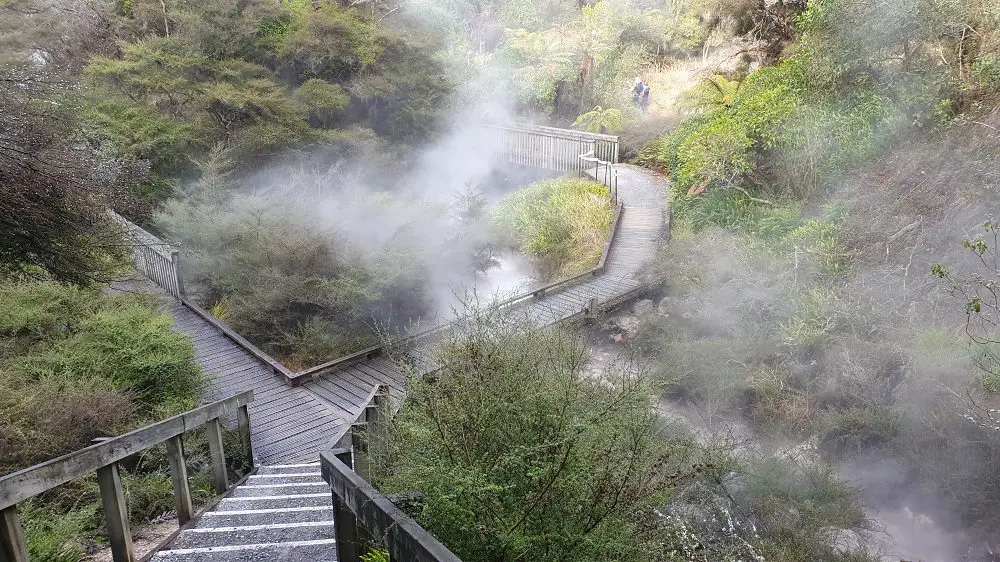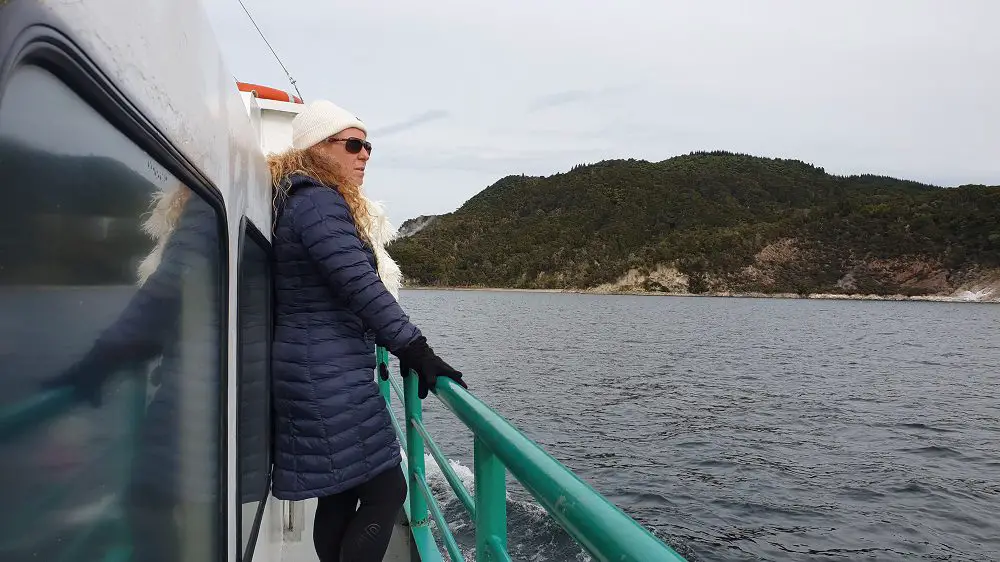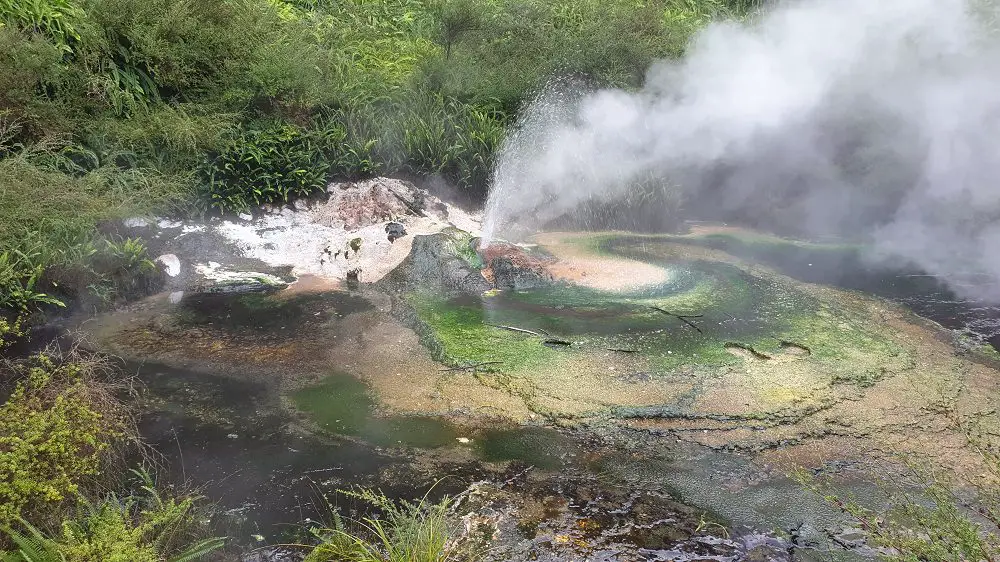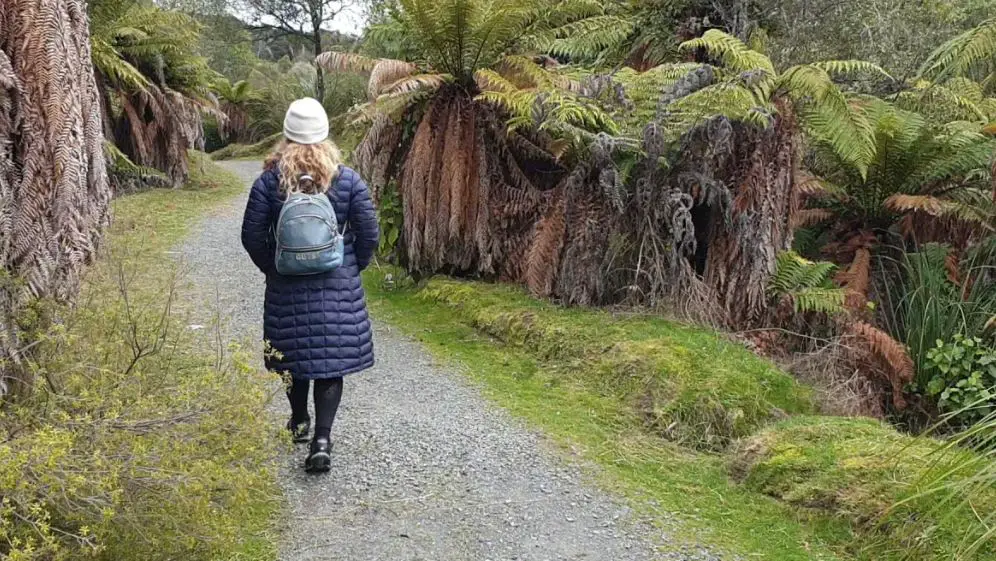 Unspoiled, untouched and memorizing in every possible way.
Located 45 minutes north of Taupo along the Thermal Explorer Highway, and just 20 minutes south of Rotorua, it is best done on your way up to Rotorua.
The entrance sits high up on a mountain and offers breathtaking panoramic views of the valley beyond and below. Access to the park involves a decent walk which is a highlight in itself. It is 4 kms from the visitor centre all the way to Lake Rotomahana so make sure you have the right walking shoes. The first section is downhill and needs some amount of grip underfoot.
before you start thinking about how you are going to get back to your stating point, there is a free shuttle bus from 3 points within the park, including from the lake.
The 1.5 km walk to Frying Pan Lake is lush and incredibly scenic, and down hill. From here it is flat and an easy walk to the lake. Other magical sites include Cathedral Rocks, Inferno crater, geysers, hot springs and silica terraces.
Once you reach the lake (at the very end) you can opt to take a boat cruise for 90 minutes which I did.  It takes you to areas that can only be accessed by boat, where you can see thermal activity along the shore line.
There is a tonne of things to see here but what I loved about Waimangu Volcanic Valley was the overall scenery. If you only do a couple of thermal parks, you must include this one.
To read more check out – Waimangu Volcanic Valley Self Guided Walk 
Te Puia – thermal park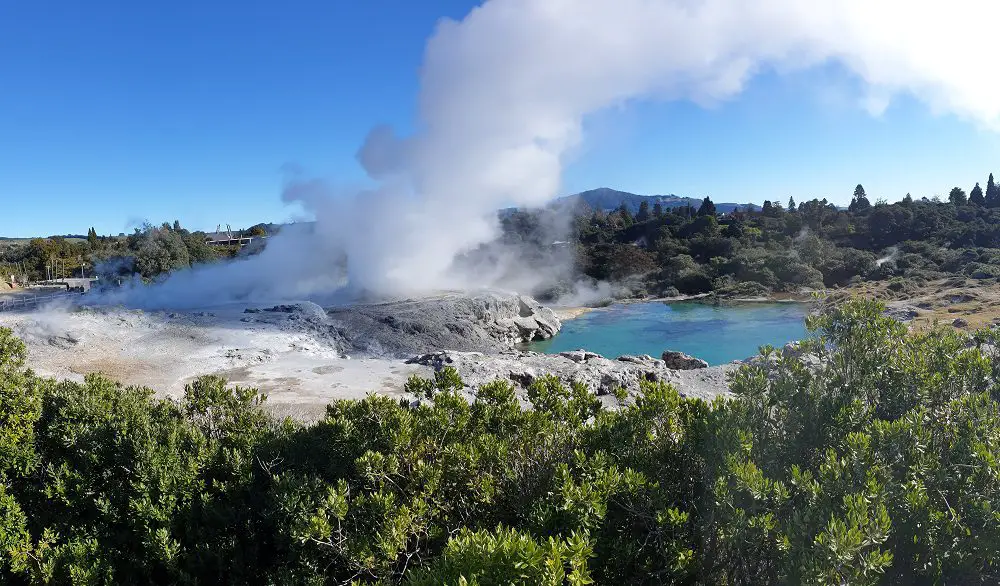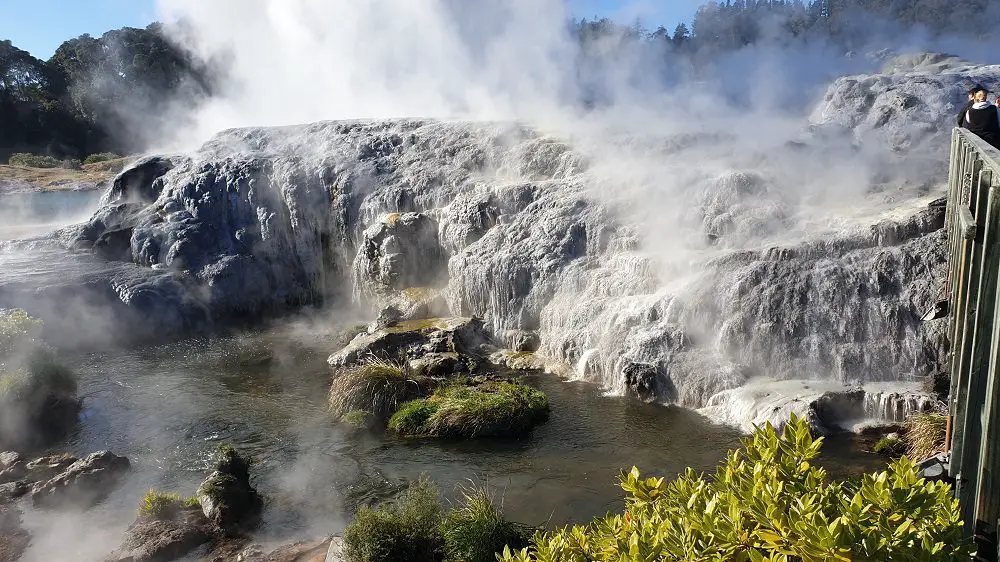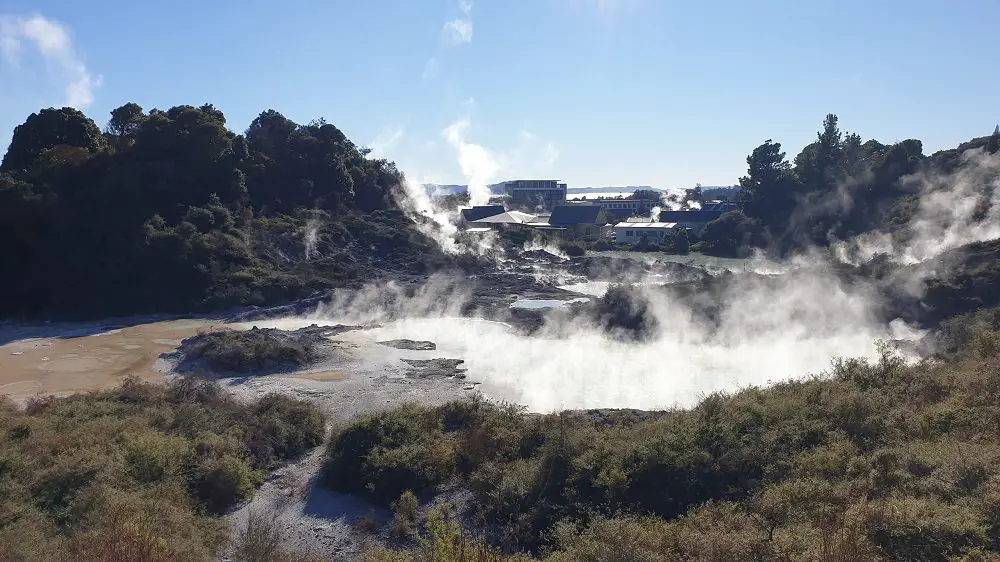 Located within city limits, Te Puia is smaller in size and less attractive than the other parks i have seen. BUT there is a big BUT.
The park is home to the largest active geyser in the southern hemisphere and it is seriously impressive. I would happily pay the entrance fee just to see this. In fact, I stayed around to watch it twice as i was so mind blown by it.
The Pohutu geyser shoots up to 30 metres and goes off once or twice every hour.
Overall, expect to spend up 1.5 to 2 hours here.
Redwoods Tree Top Walk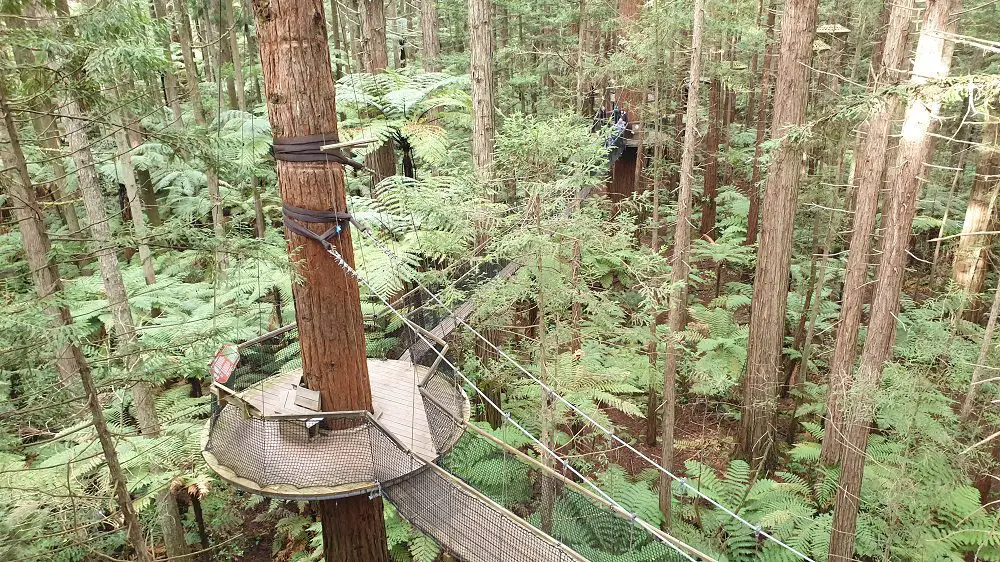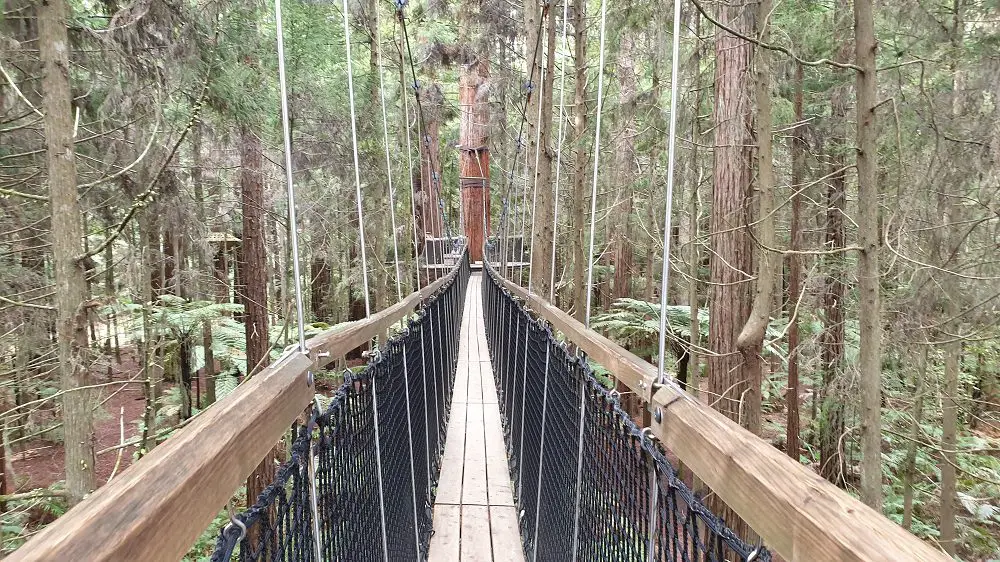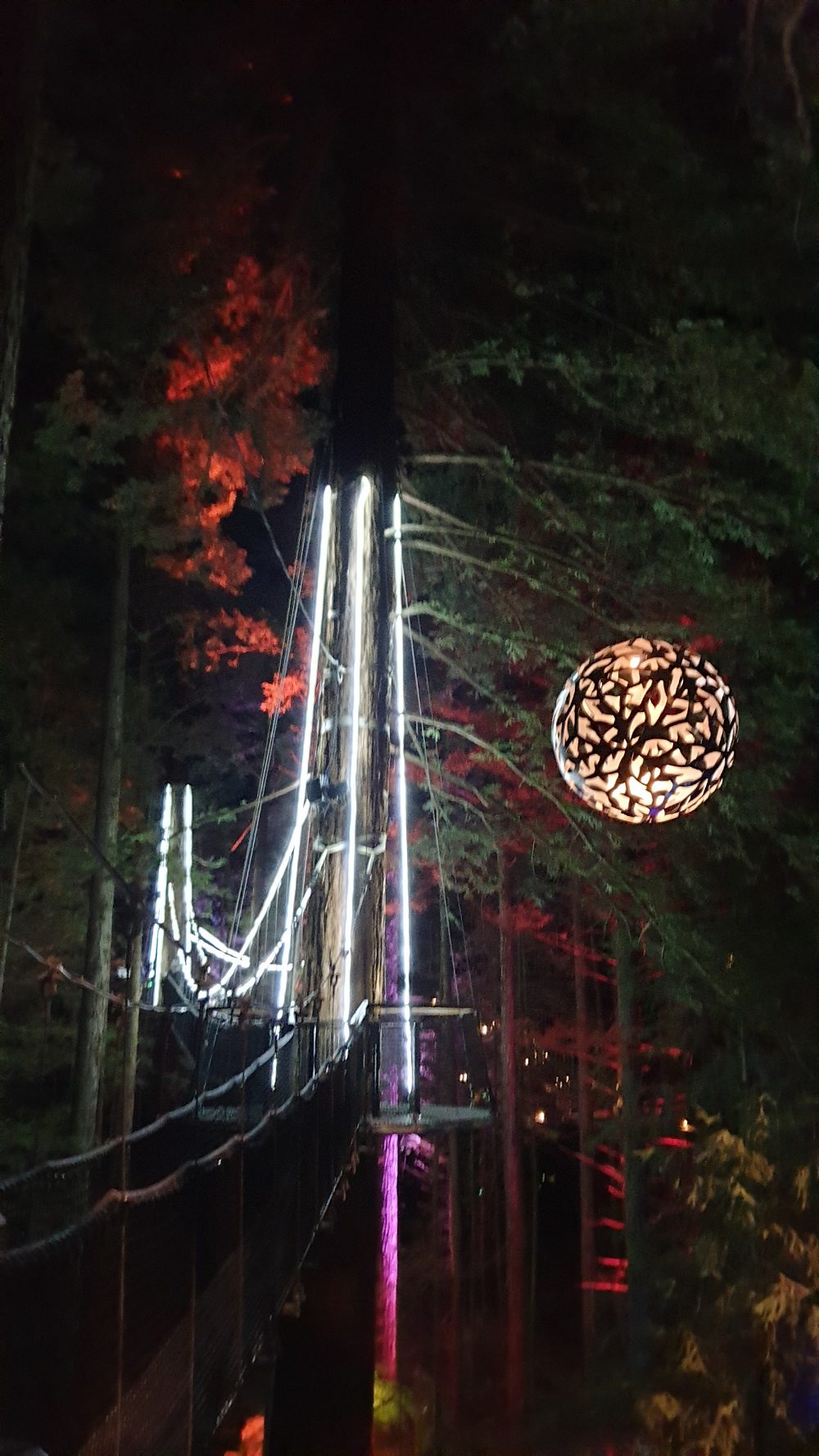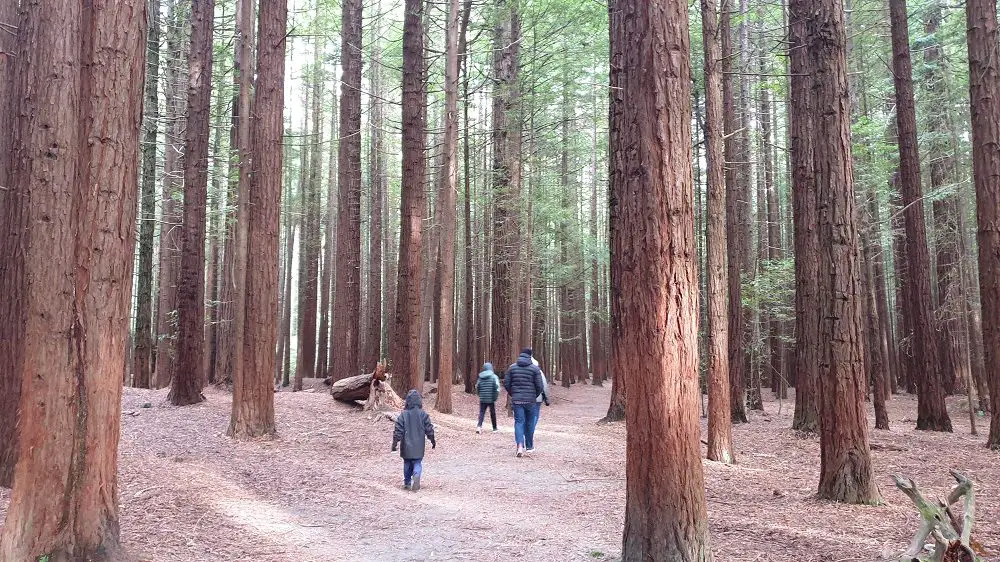 A wonderful experience in Rotorua where you get to walk high above the forest floor.
Though this was a tourist hot spot, I loved it so much. The 800 metre walk across a series of swinging suspension bridges is pretty cool. The best part is you can come back after dark and do it all again under lights. A totally different experience  and well worth it.
You must also take one of the walks just beside the visitor centre and stroll through towering redwood forest. There are a few to choose, from short to longer walks.
Skyline Rotorua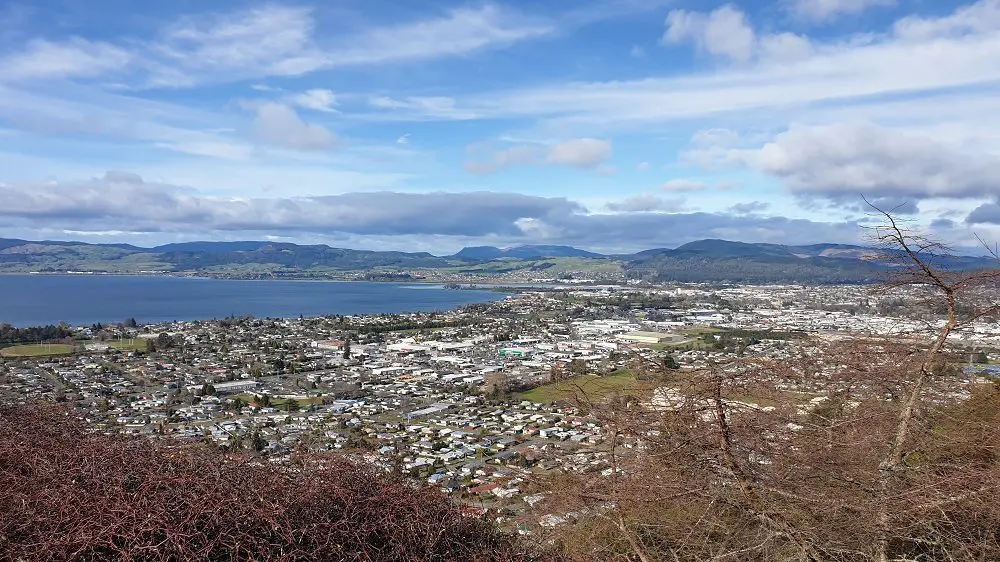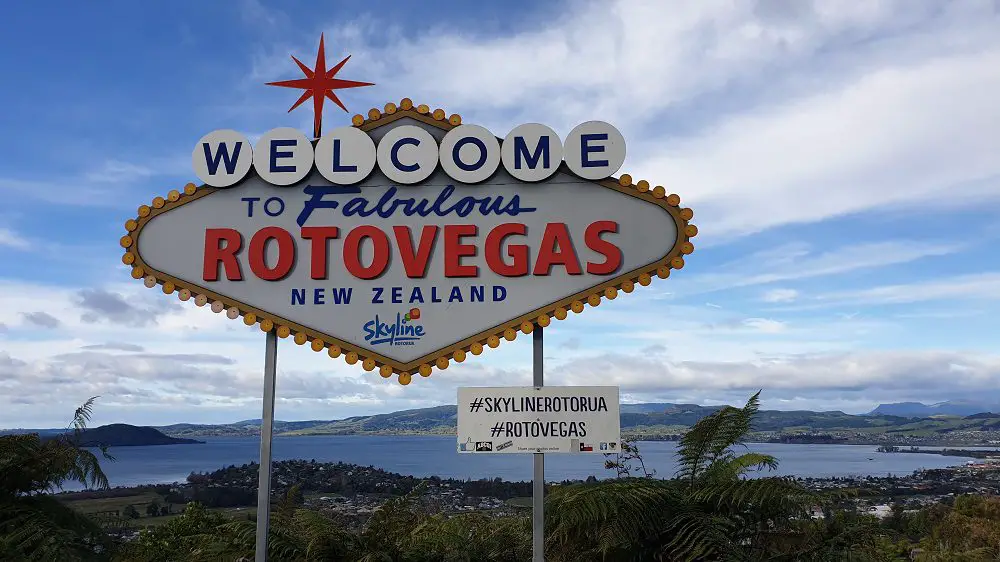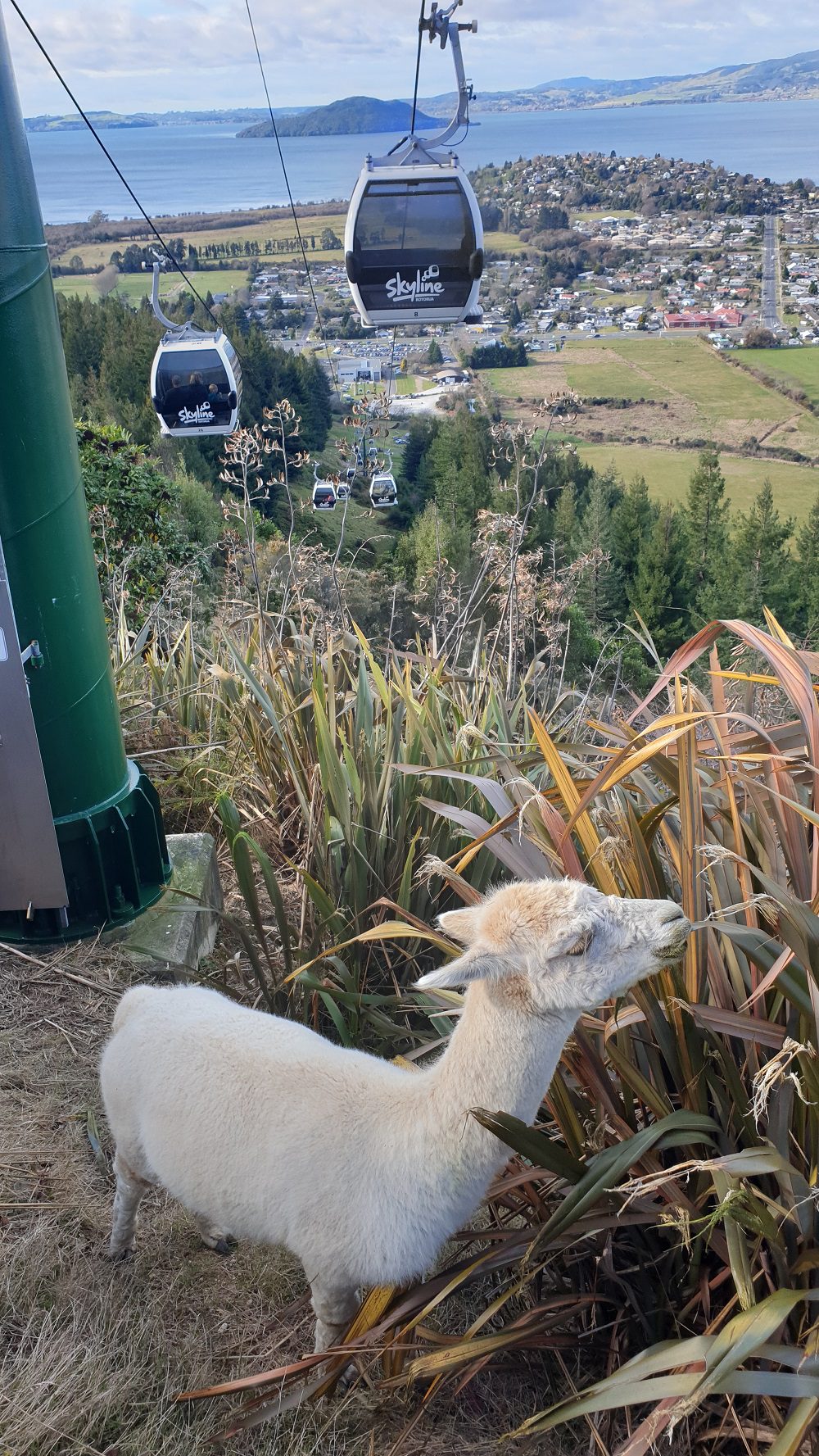 For another thrilling up in the air experience, be sure to ride the cable car to the top of Rotorua. The whole complex is an entertainment hub of family fun activities, including luge rides, zip lining, sky swing and mountain bike park.
If that's all too much you can simply take in the lake and surrounding views, have lunch or dinner or simply watch all the action unfold. We spent around 2 hours at Sky Rotorua.
You can see more here- Skyline Rotorua
Okere Falls Reserve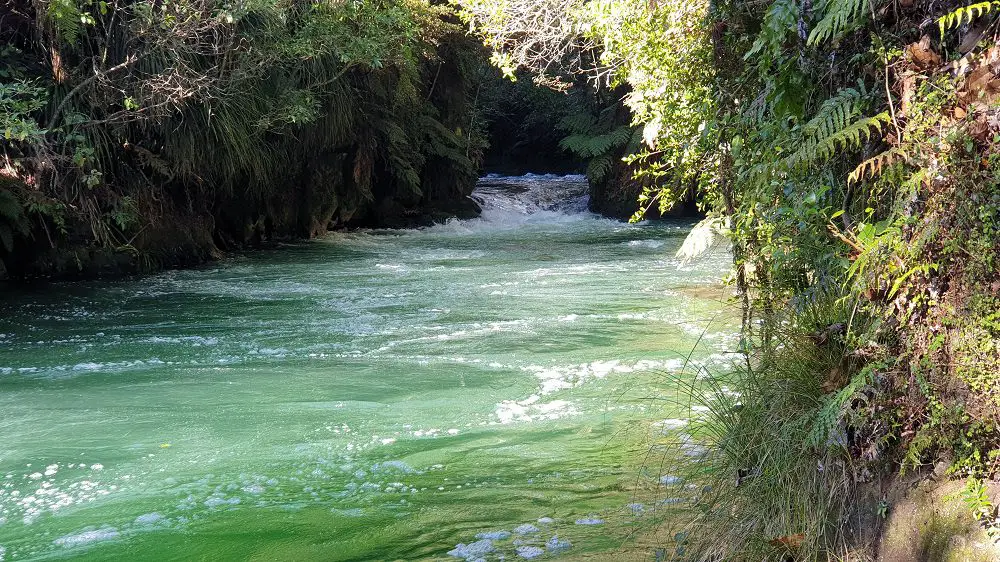 If waterfalls and rain forest walks are your thing, you must visit Okere Falls Reserve.
Located 20 minutes north of Rotorua city, the reserve is home to 4 waterfalls. The track is well formed and can be accessed from 2 car parks.
There are a few steps to make your way down to the viewing areas of the falls but is not too demanding. I spent a total of 90 minutes here and really enjoyed it. The whole area is extremely picturesque and was not too overcrowded.
Kerosene Creek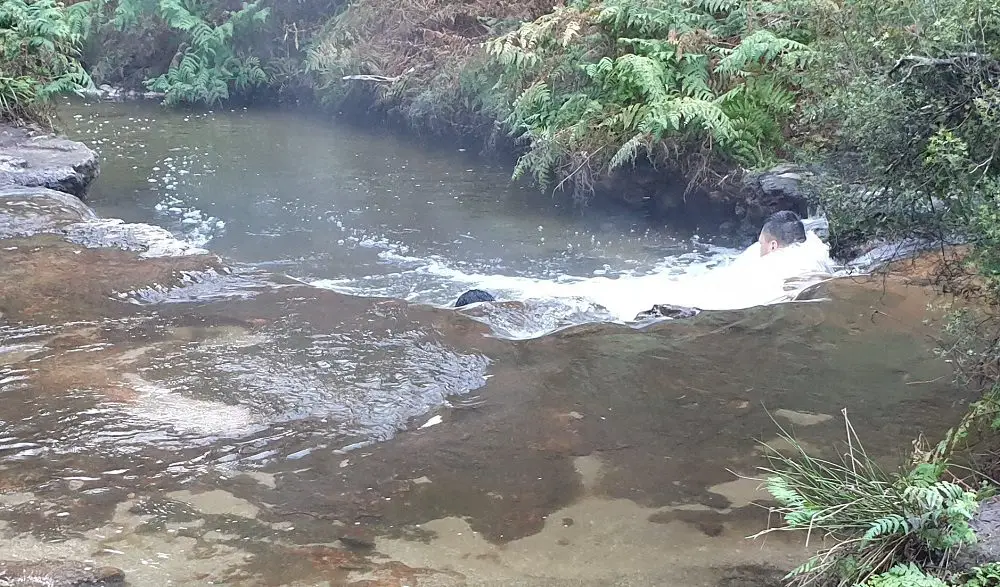 A magical spot of geothermal heated stream water, Kerosene creek  is pretty popular, or so I heard. Seeing I was there in winter, it was only occupied by a few keen travellers. Being 30 km out of town might help also.
So a quick change into my bathers and a quicker run for the stream (like I said it was winter) and it was soothing in every way. Be careful of the rocks which are hard to see and if you are visiting in the warmer season, expect bigger numbers. The fact that it is free makes it a worth while place to venture.
Looking for more Rotorua Attractions: 40 Best things to do in Rotorua
ACCOMMODATION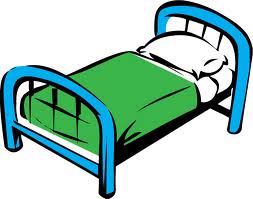 While Rotorua has plenty of great accommodation options, you have the chance to find a more secluded and peaceful spot if needed.
For this reason, we stayed 10 minutes out of town on Lake Okareka, a peaceful little town with a great lake walk right at your doorstep. The Blue Lake is also near by.
---
Day 7 & 8 Bay of Plenty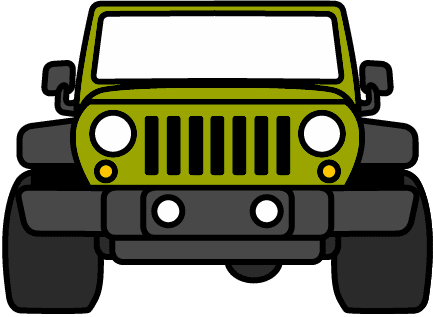 Distance Rotorua to Bay of Plenty: 74 Km / drive time 54 mins
In less than an hour we find ourselves along the magnificent Bay of Plenty. The weather includes blue skies and calm conditions, perfect for a day of scenic walks.
The next two days are all about relaxation while just enjoying the beach.
ATTRACTIONS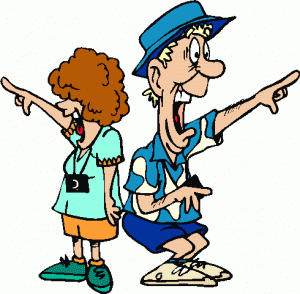 Mt Maunganui base walk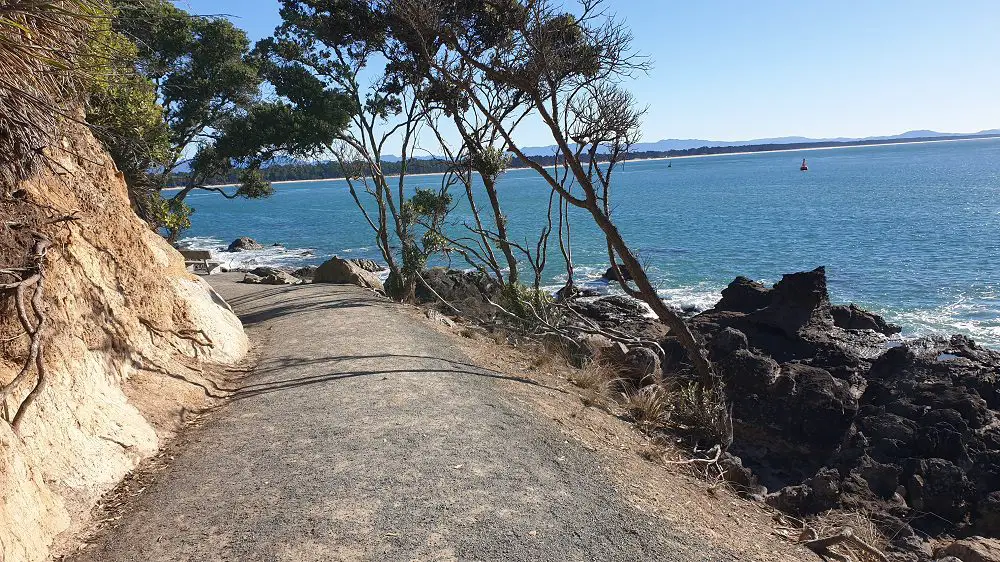 The trendy town of Mt Maunganui sits at the end of a sand spit with water encompassing from all angles. The mountain itself is at the very tip and therefore provides a perfect coastal view walking track.
The town is a hub of activity, with droves of people out to enjoy the base walk around the mountain. The 3.4 km walk is an easy paced activity and you soon realize why it is considered one of New Zealand's most popular walks.
For those with extra energy and up for a challenge, you can choose to take the track to the summit which takes around 40 minutes to complete. it is considered somewhat strenuous but well worth the sweaty climb.
The rest of your day, including the next is all about taking some time to enjoy the beach, swim season or not. Why not try a range of activities on offer:
Craft Beer Tour with food included
ACCOMMODATION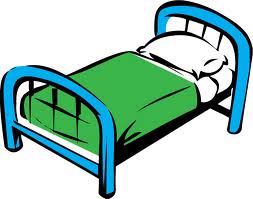 I have booked the most incredible isolated cabin right on the beach. It is off grid, so no electricity and instead runs on a generator. It has private beach access, an outdoor hot tub overlooking the ocean and not a soul in sight.  There is a kitchen, lounge, outdoor setting, BBQ area  and free WiFi. Though it was just the two of us, the cabin (which is actually split into two separate cabins) can accommodate up to 7 people.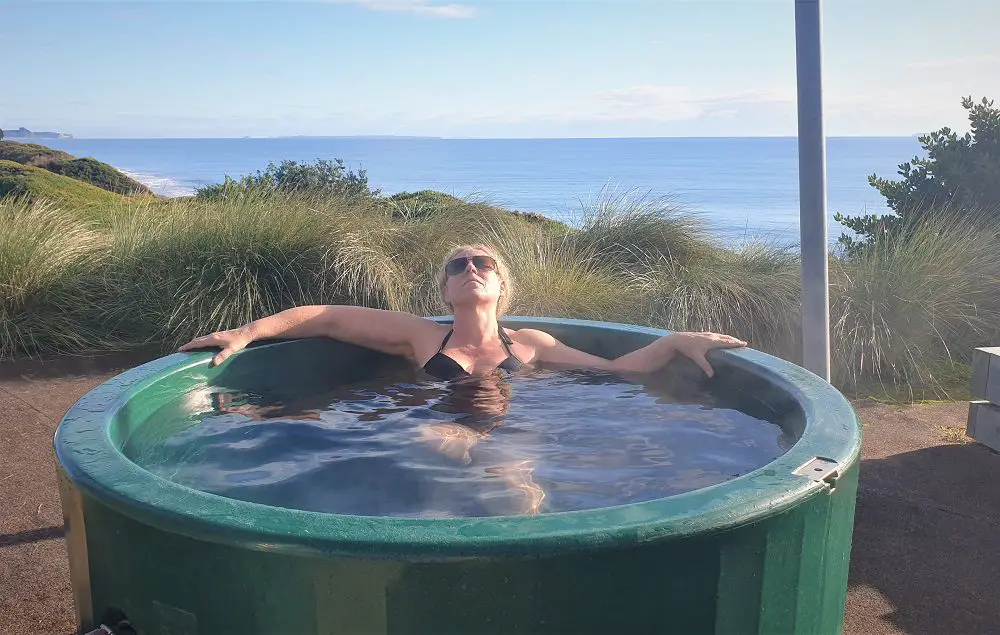 ---
Day 9 Coromandel Peninsula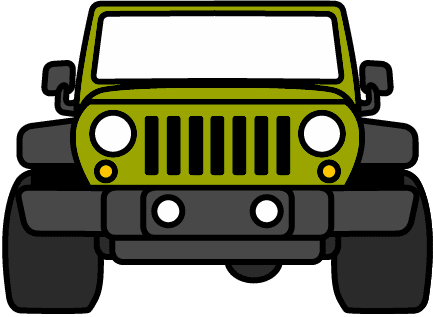 Distance Bay of Plenty to Coromandel Peninsula: 160 Km / drive time 2.30 mins
Depending on where you chose to stay on the Bay of Plenty will determine how far your drive is up the coast. It may be less or more. The peninsula is an enjoyable drive with lots of stunning coastal scenery.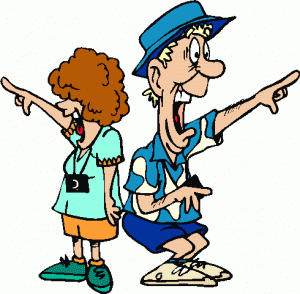 Hot Water Beach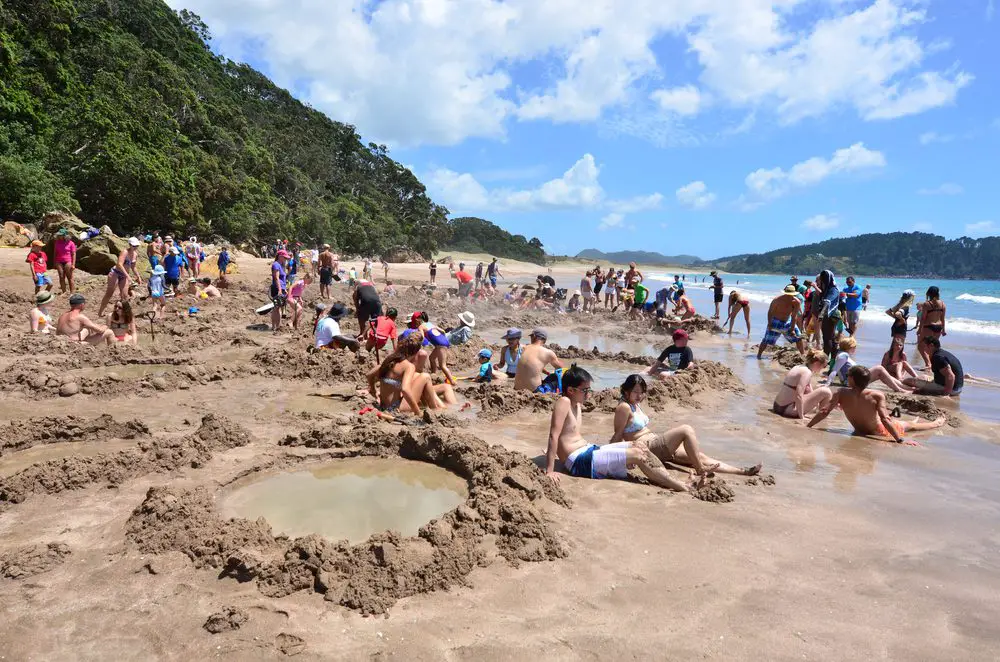 Located between the towns of Tairua and Whitianga is a special little place known as Hot Water Beach.
It's where naturally heated mineral water makes it way to the earths surface on a stretch of sand along the Pacific Ocean. This unique place is only accessible 2 hours either side of the low tide. Come at high tide and you will find it all under water. Unfortunately I couldn't get there at low tide but hopefully you'll have better luck.
You can dig your own personal hot tub then watch it wash away, ready for someone else tomorrow. Believe it or not, you can actually hire shovels from the store next to the car park. Because lets face it, how many people travel with a shovel for those "need to dig a hole" moments.
Cathedral Cove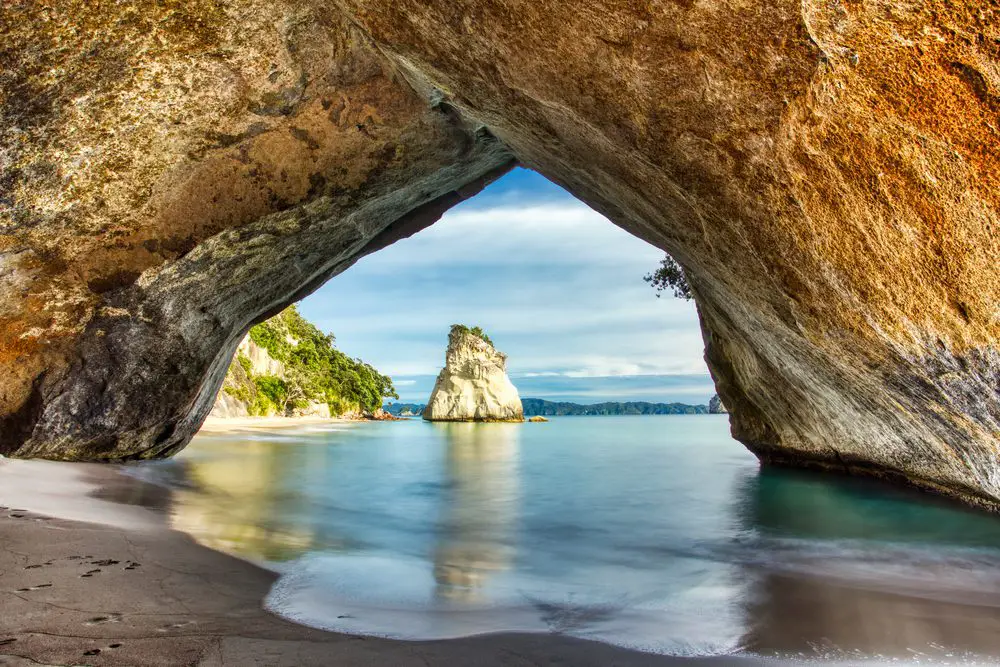 Heading further up the coast from Hot Water Beach (only 10 minutes) is another famous landmark on the Coromandel Peninsula.
Cathedral Cove is a naturally formed arch and is the most popular tourist attraction in the area. Beautiful white sandy beaches can be found here on either side of the arch, and is the perfect place for a picnic and a swim if the weather is ideal.
Like Hot Water Beach, it is best seen 2 hours either side of high tide but is not a big deal if you can't. You just won't be able to pass through the arch without getting your lower half wet.
To get to Cathedral Cove you will have to endure a gorgeous scenic walk that is 2.5 km each way and takes around 90 minutes return. There are two side tracks, Gemstone Bay and Stingray Bay that you can explore also.
It is worth noting that the start of the trail head is 1.5 km's from the actual car park for Cathedral Cove, and it's steep. Shuttle buses run during the busy season but not the off season. But you will be able to drive your car all the way to the top car park without having to negotiate the hill.
ACCOMMODATION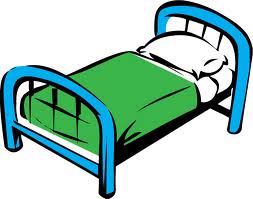 Your last night is a couple hours from Auckland so make the most of it.
If like us, you need to be a bit closer to the airport or to drop your rental car off, I recommend the most gorgeous little cottage in the town of Miranda. It's right near a coastal bird sanctuary and offers great views of the area. That way you are less than an hour from the city but still far enough away to enjoy a peaceful last night.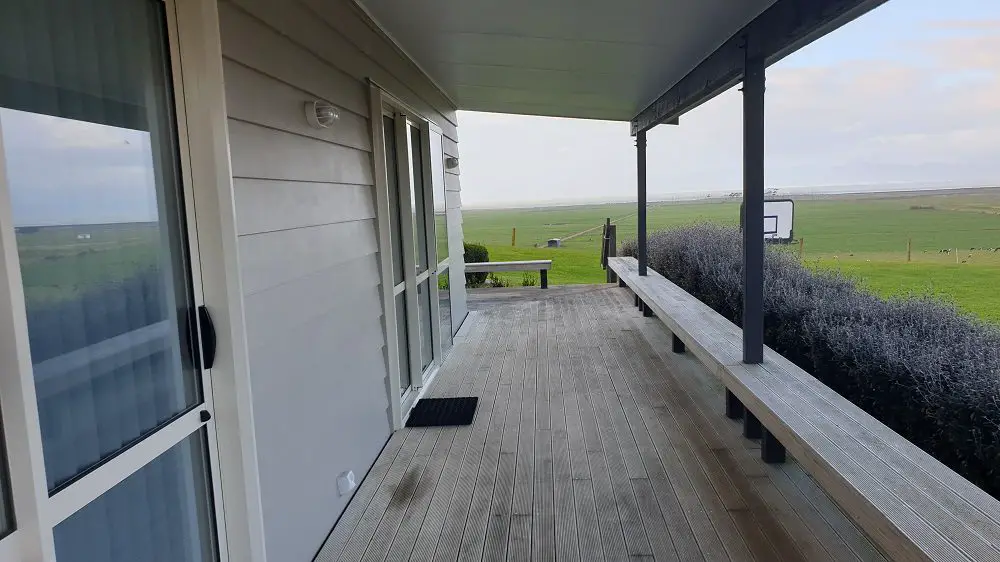 ---
Day 9 Auckland return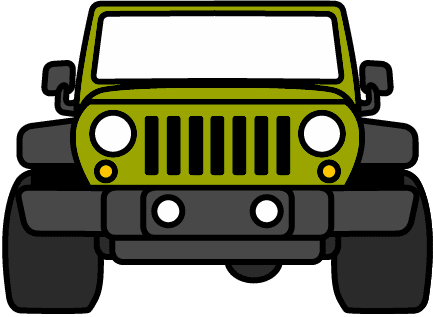 Distance Coromandel Peninsula to Auckland : 190 Km / drive time 2.35 mins
Distance Miranda to Auckland : 80 km /  drive time: 57 mins
Our last day involved a slow drive back toward Auckland, probably because we just didn't want it to end. We took a couple of detours just to make sure we were satisfied we had seen everything…..as you do.
If you are coming from the Coromandel Peninsula and have time, continuing around the peninsula till you hit the town of Thames is well worth it. With unobstructed sea views, it's a nice finish to your trip.
Another worthwhile stop is at the Robert Findlay Wildlife Reserve, a sanctuary for thousands of local and migrating birds. You will need to head to the town of  Miranda before reconnecting back on the main highway, Auckland bound.
---
North Island NZ Road Trip Review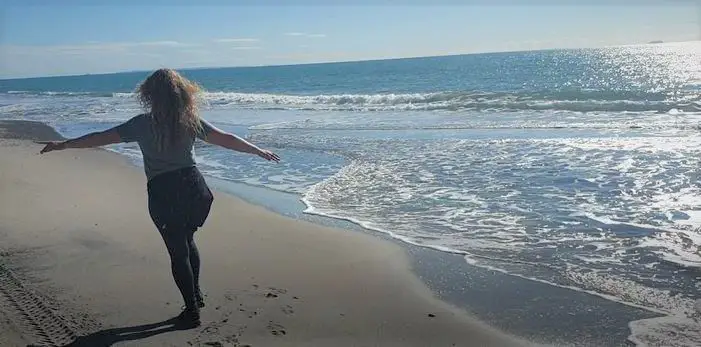 New Zealand is an epic country. So much to see and do in such a small space, and a changing landscape that surprises you at every turn. They certainly know how to tug at a tourists soft spot.
My favourite part of New Zealand was the never ending scenery, and that's free. Well most of it. And that is why a road trip is best suited to see it all. You get to do it your way and at a pace you are comfortable with.
So why wait any longer if you are still contemplating if and when to go. Just do it. Because the world including you needs to see what makes this amazing destination so magical and special.
What to read next:
40 Best Things to do in Rotorua
21 Serioulsy good Reasons to visit New Zealand