As an Amazon Associate I earn from qualifying purchases. I get commissions for purchases made through links in this post.
Seattle lies on the northern west coast of the USA, only 100 miles from the Canadian border. June to September are the busiest and best times to visit but it is also the most expensive. So whilst doing Seattle on a budget will be trying, it is not completely impossible.
Seattle on a Budget
How to find somewhere cheap to stay
Seattle is known as having the third most expensive housing in all of the US and this was reflected in the surprisingly over the top accommodation prices.
Expect to pay more than US $200 for a three star hotel close to the city center. Peak season.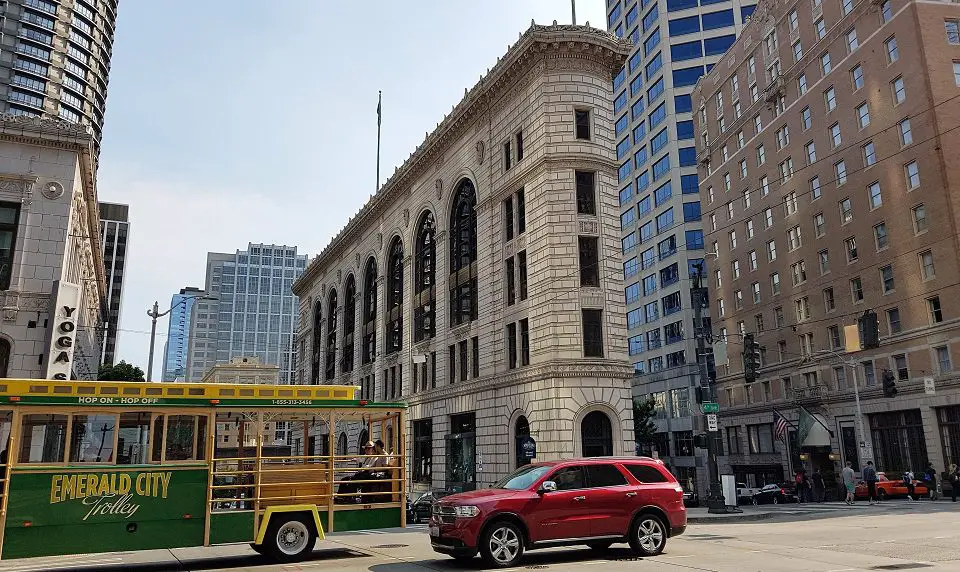 So here's what you can do:
Stay out of town
If you have a rental car you could stay further out of town to find cheaper prices. This also means you'll have to travel in and out of the city and pay for parking. Personally, I didn't want the hassle.
Book a hostel
Seattle has some really cool hostels you can make home for a night or two. As everyone else traveling to Seattle on a budget has the same idea, rooms will sell out fast so don't wait till the last minute, they'll be gone.
Stay one less night (not one less day)
We decided to leave a night early as we were heading into Canada to tour the Rocky Mountains. This meant being at the border bright and early before too much traffic. If you are hiring a car and leaving for another destination as we were, consider staying out of town the night before.
Head to the Space Needle early for a reasonable discount
Most new comers to Seattle will want to go check out the iconic Space Needle. It's noticeable presence across the city skyline makes walking to it a breeze.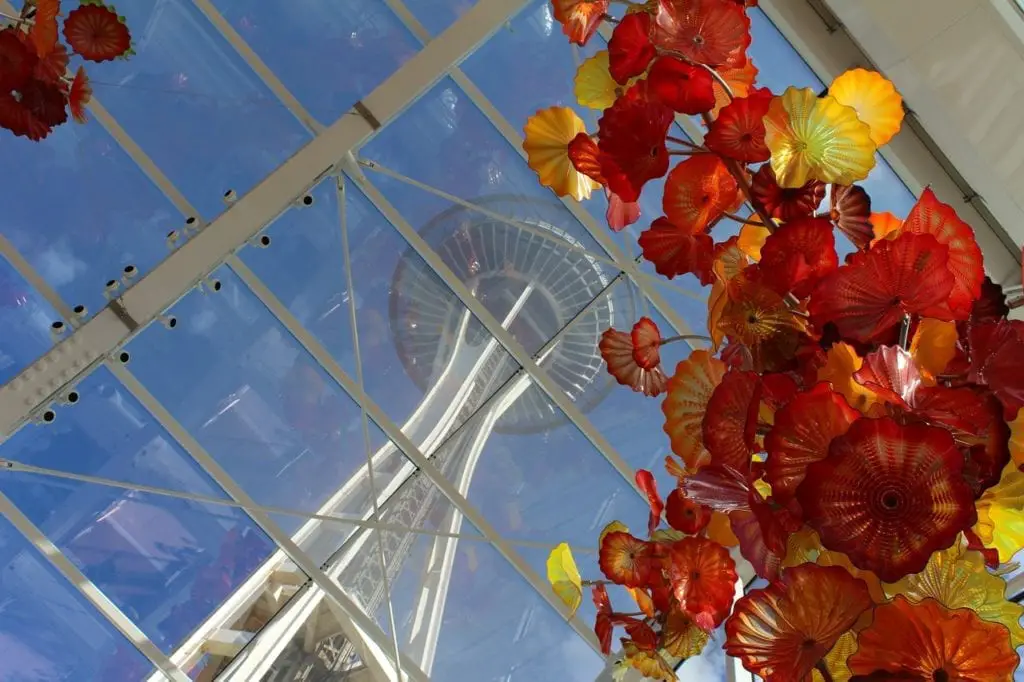 For a decent discount get to the Space Needle before 10 am. You'll also be beating the lunch time crowds.
You can grab a combination ticket to include the Chihuliy Garden And Glass which is located right next door and well worth the visit. Be aware you don't have to complete both before 10 am, just make sure you enter your first attraction before this time.
Make sure you get your photo taken as it can be downloaded for free before leaving the gift shop.
For a range of Seattle tours, click here.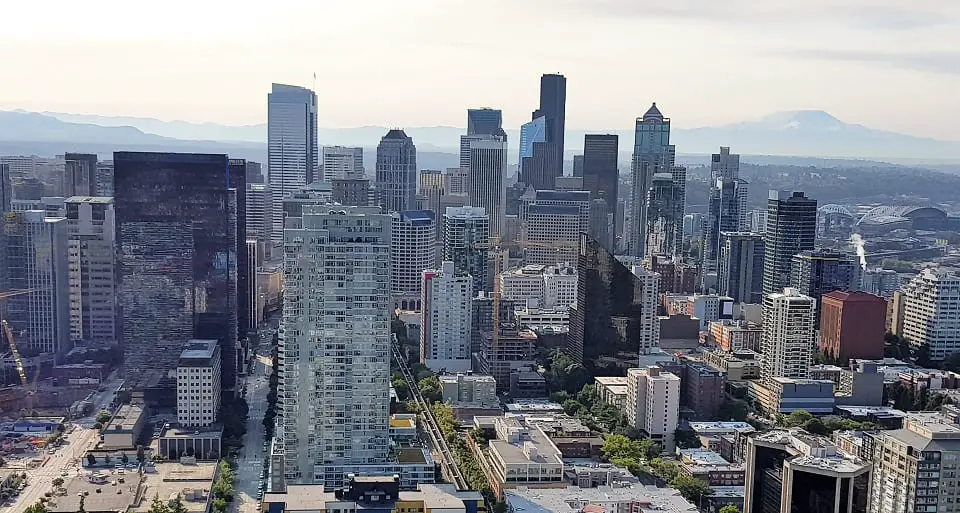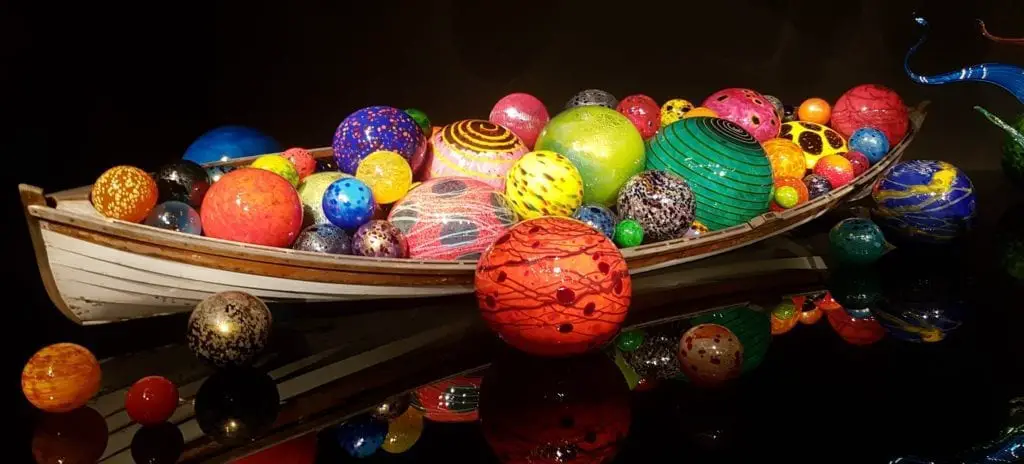 Eat and shop at Pike Market Place
The Pike Market Place is located in the heart of the city on the waterfront It first opened it's doors in 1907 and is home to the very first Starbucks which is still there. I was keen to take a look after hearing this was a must visit.
It is a local institution and no visitor to Seattle should leave this landmark out. Locals and tourists flock here so it's bustling every day of the week. You can grab some fresh local produce and browse the many stalls.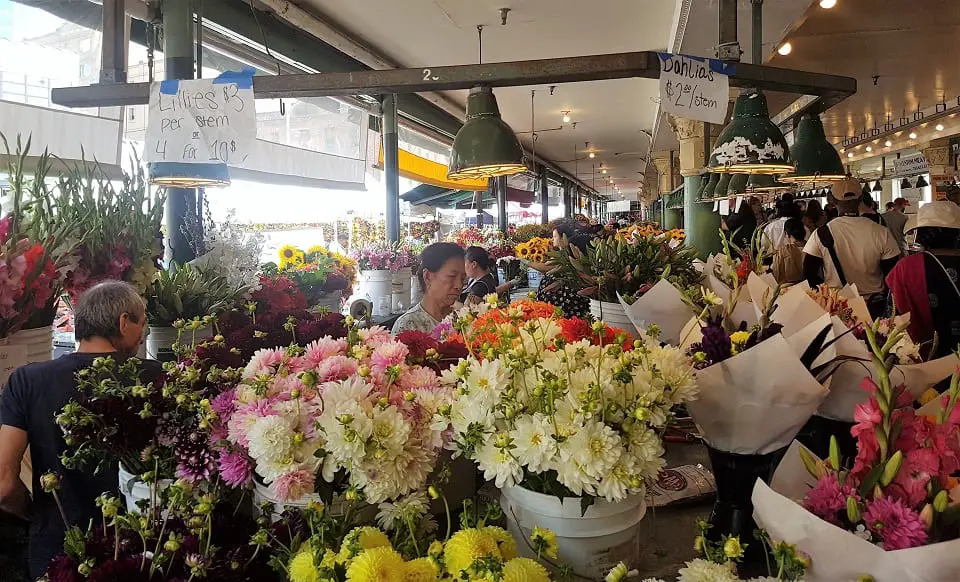 Head over to Jack's Fish Spot and try the freshest seafood to take home or cooked to order. Be prepared for the long lines but the most delicious fish and seafood chowder anywhere. I must have waited over half an hour which is a record considering how impatient I can be. Somethings are just worth it right!
Alternately you can grab a coffee and a cheap snack and enjoy the views from the waterfront. You'll be taking in Elliott Bay and it's surrounds.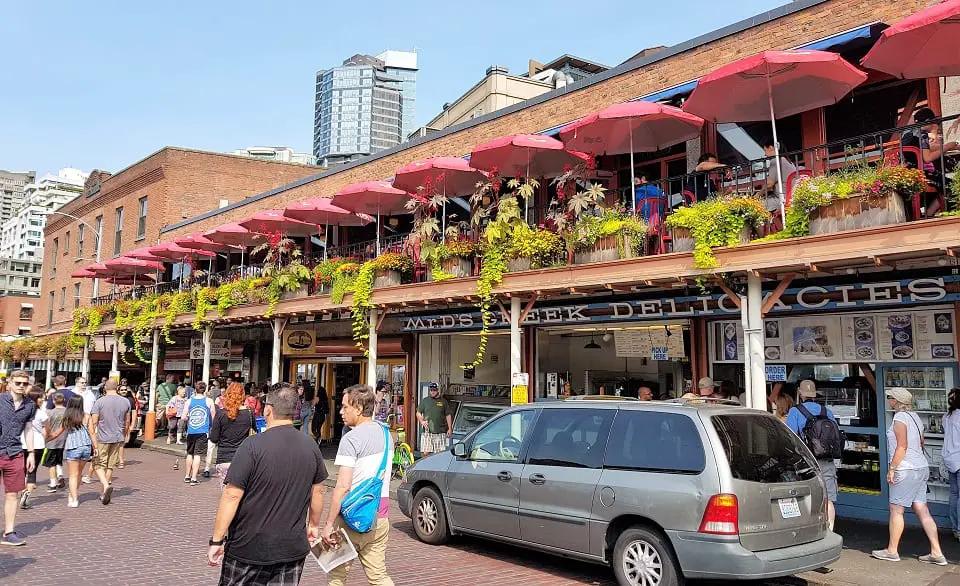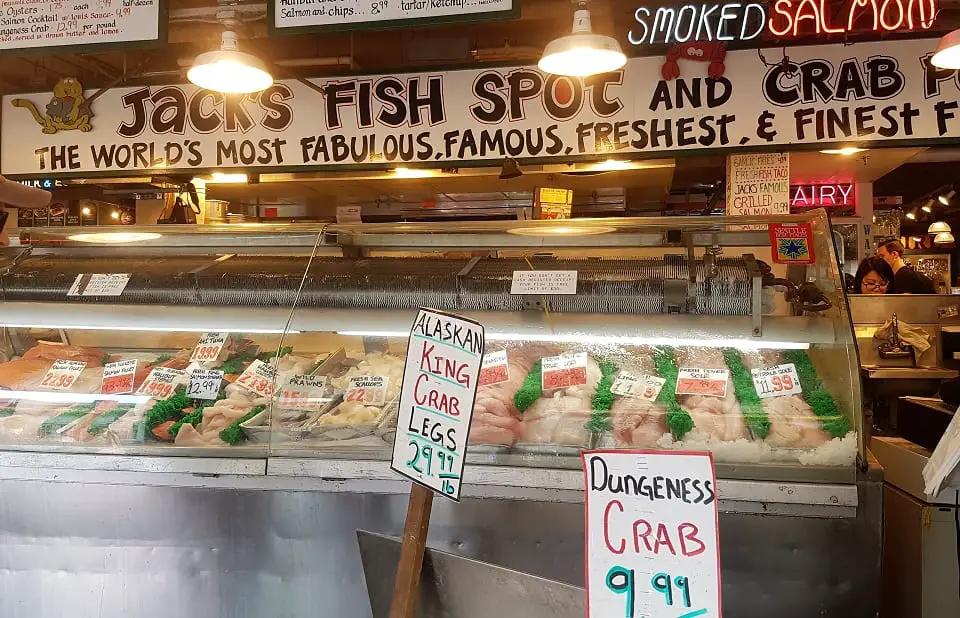 Best budget friendly tour
The Underground History Tour takes you below street level for a one hour guided tour. See the original walkways built more then 120 years ago and hear stories from Seattle's past. Though we ran out of time to do this, a friend had told us she loved it. I guess my earlier desire for food may have been the cause.
Adult passes are only US $19 per person through Viator. Click here to learn more.
---
Recommendation
I highly recommend staying in a central location so you can walk to most city attractions. It will save you taking public transport if you're only in town for a day or two.
For this reason staying in one of Seattle's trendy Hostels makes sense. Most rate quite highly and are extremely traveler friendly. You can get private rooms but be sure to book early.
Alternately, a hotel such as The Loyal Inn is centrally located and rooms are clean and comfortable.
---