As an Amazon Associate I earn from qualifying purchases. I get commissions for purchases made through links in this post.
Located in Utah, Bryce Canyon is a trip well taking. The park is not only absolutely gorgeous but you can see it all in only one day.You'll be able to see all the highlights and still have time to enjoy the rest of the day. Whether it be doing some short hikes, browsing the Visitors Center and shops or simply enjoying sunset in the park.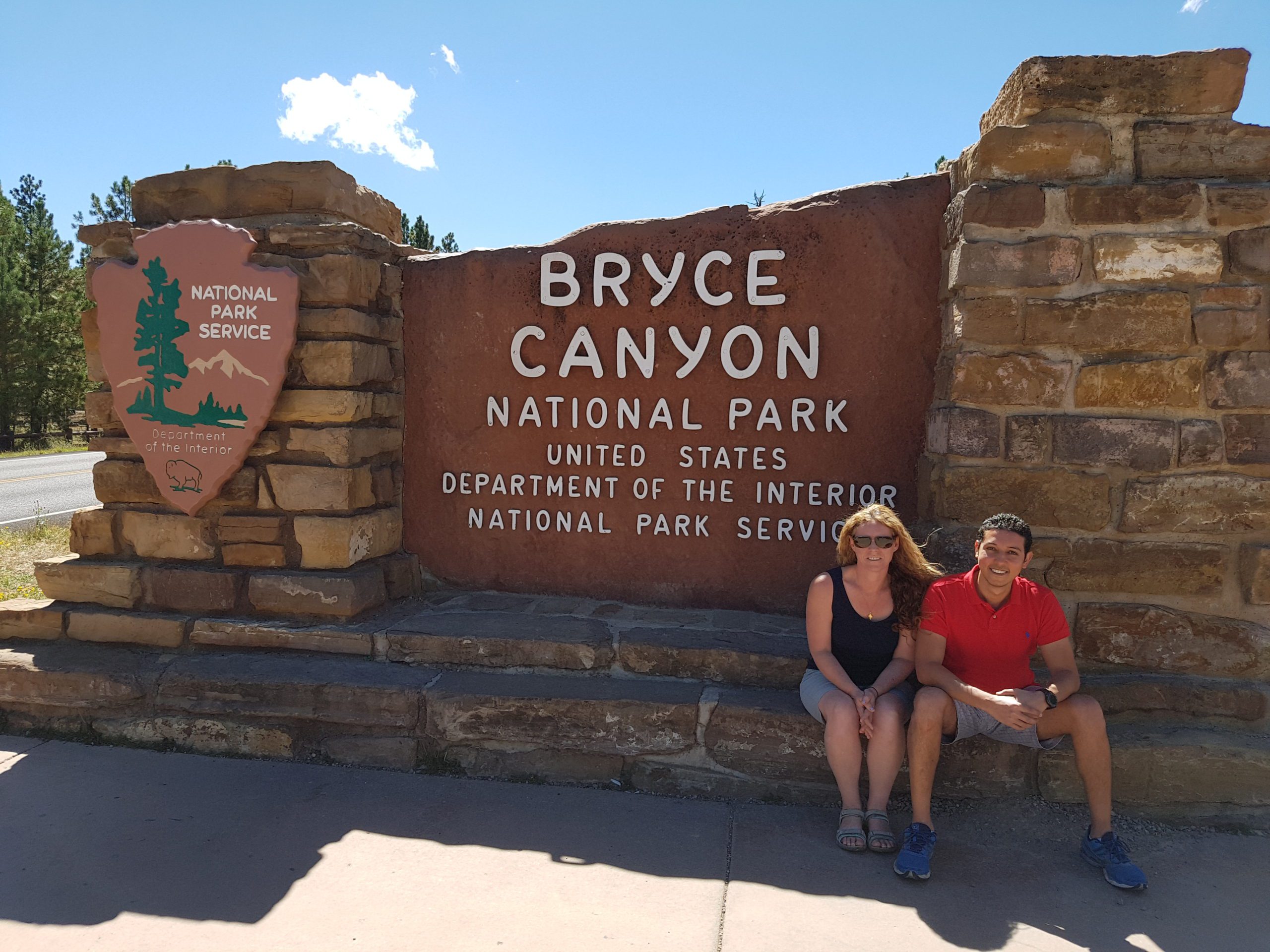 What to see:
From the Visitor Center to Rainbow Point (last stop on the scenic drive) it is 18 miles one way. With 13 view points along the way it makes a great park in terms of getting around.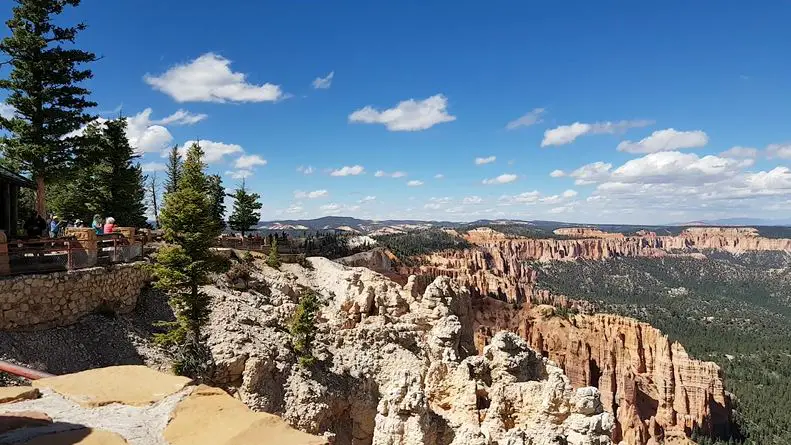 How much time to allow :
Bryce provides absolute jaw dropping scenery.
It can be a great family holiday of several days or more if you want to camp or hike. But if you just want to see the highlights then 1 day is plenty of time, especially if you are on the move. In fact you should be able to see all the viewing points in around 5 to 6 hrs. As much as your camera will be in overdrive, make sure you stop and just admire what's in front of you too. It's pretty magical and there is nothing like Bryce Canyon.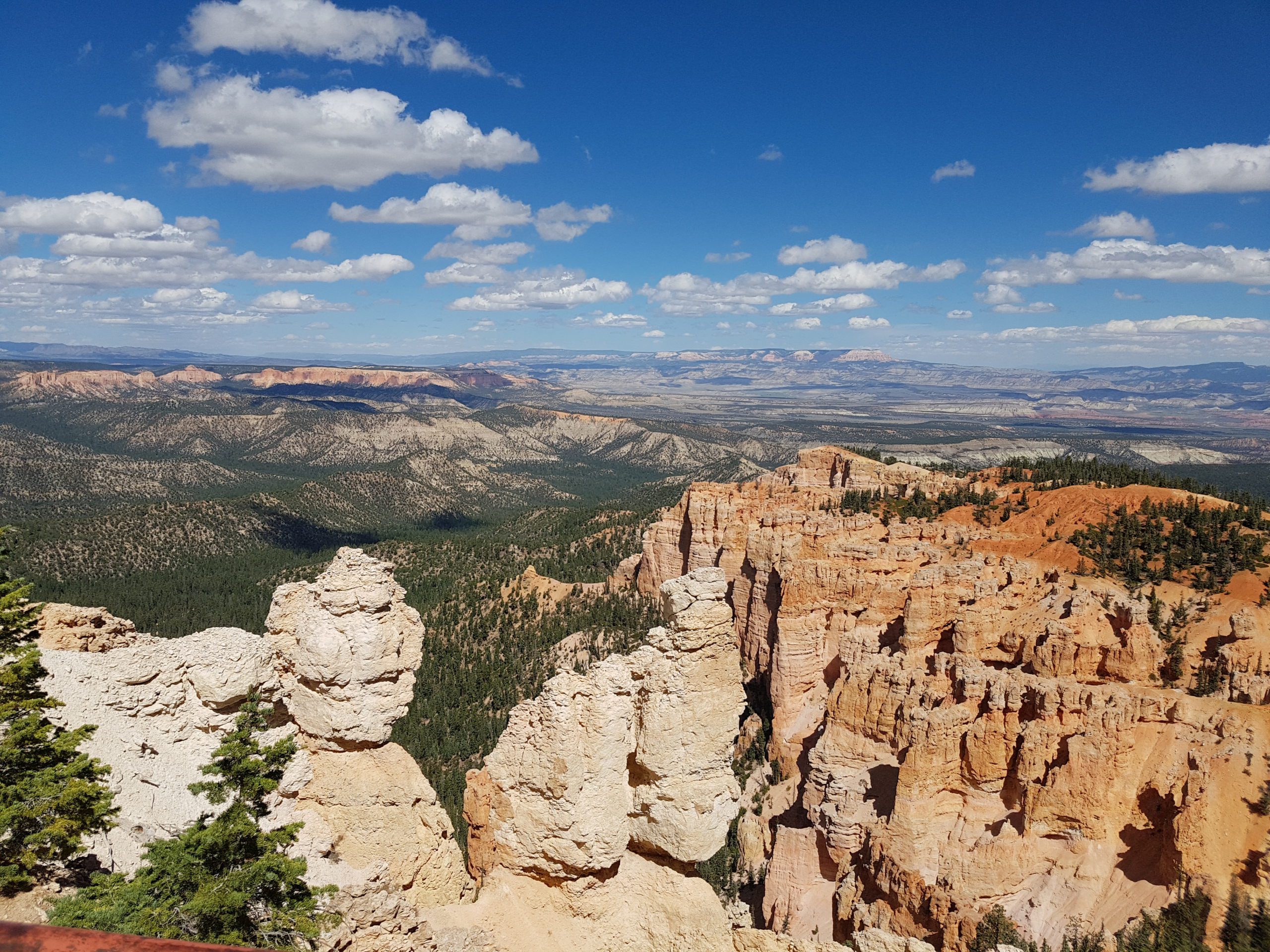 Getting around the park.
The park provides free shuttle service from April through to October. It takes around 3.5 hrs but you'll need to factor in stops as well. We didn't use it and had no issues with traffic in September.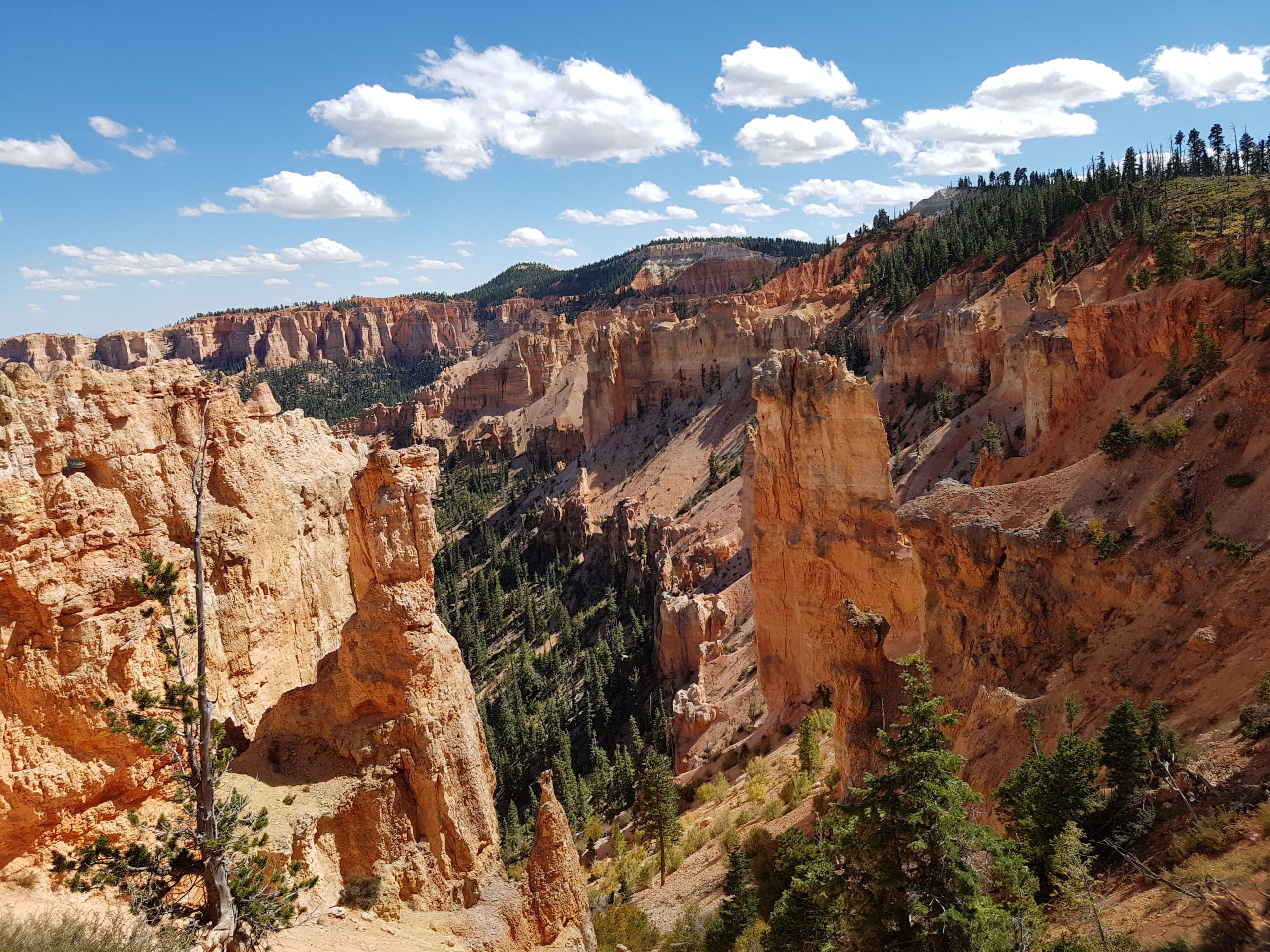 If you are not dictated by weather or time of day head straight to the end of the park.
 All the viewing points when working your way back are on your right hand side. Not only is it easier to pull over at each stop but you don't have to worry about oncoming traffic when pulling out again, particularly when the park is busy. And don't worry about missing out if you are the driver because you can't see anything anyway until you pull over and look over the edge of the rim.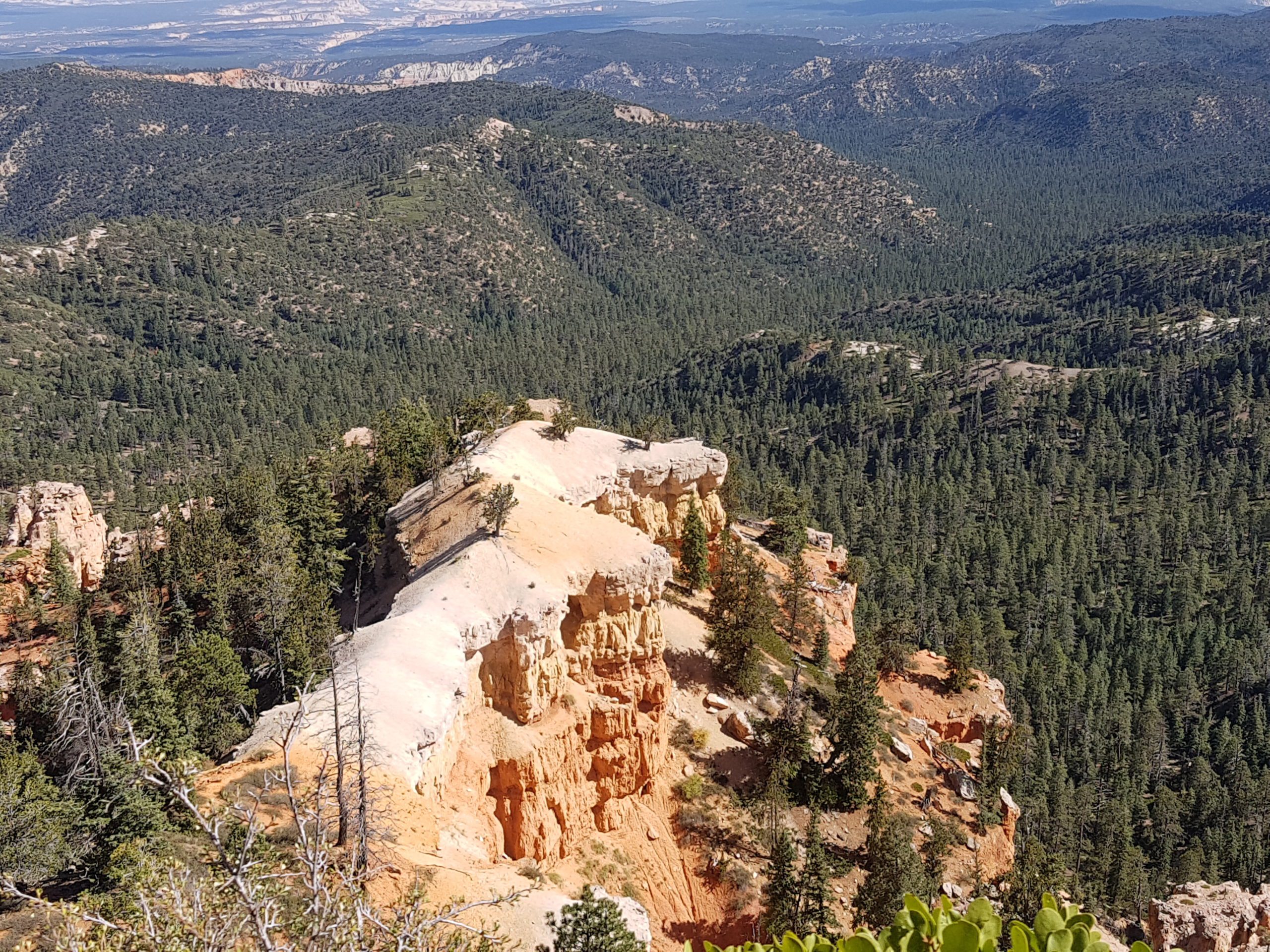 You'll finish at the grandest of locations, the famous Amphitheater which will blow your mind with its bright orange hoodoos, a magical feast for the eyes. It's a show stopping way to finish and if you do happen to have the remainder of the day and are in no hurry to leave then stay around for sunset because it is an absolute highlight.

Weather.
One would expect that summer would bring hot temperatures. In this type of climate at elevations around the rim of up to 9000 feet you may be in for a shock.
We were there mid September on a beautiful sunny day but the wind was quite bitter.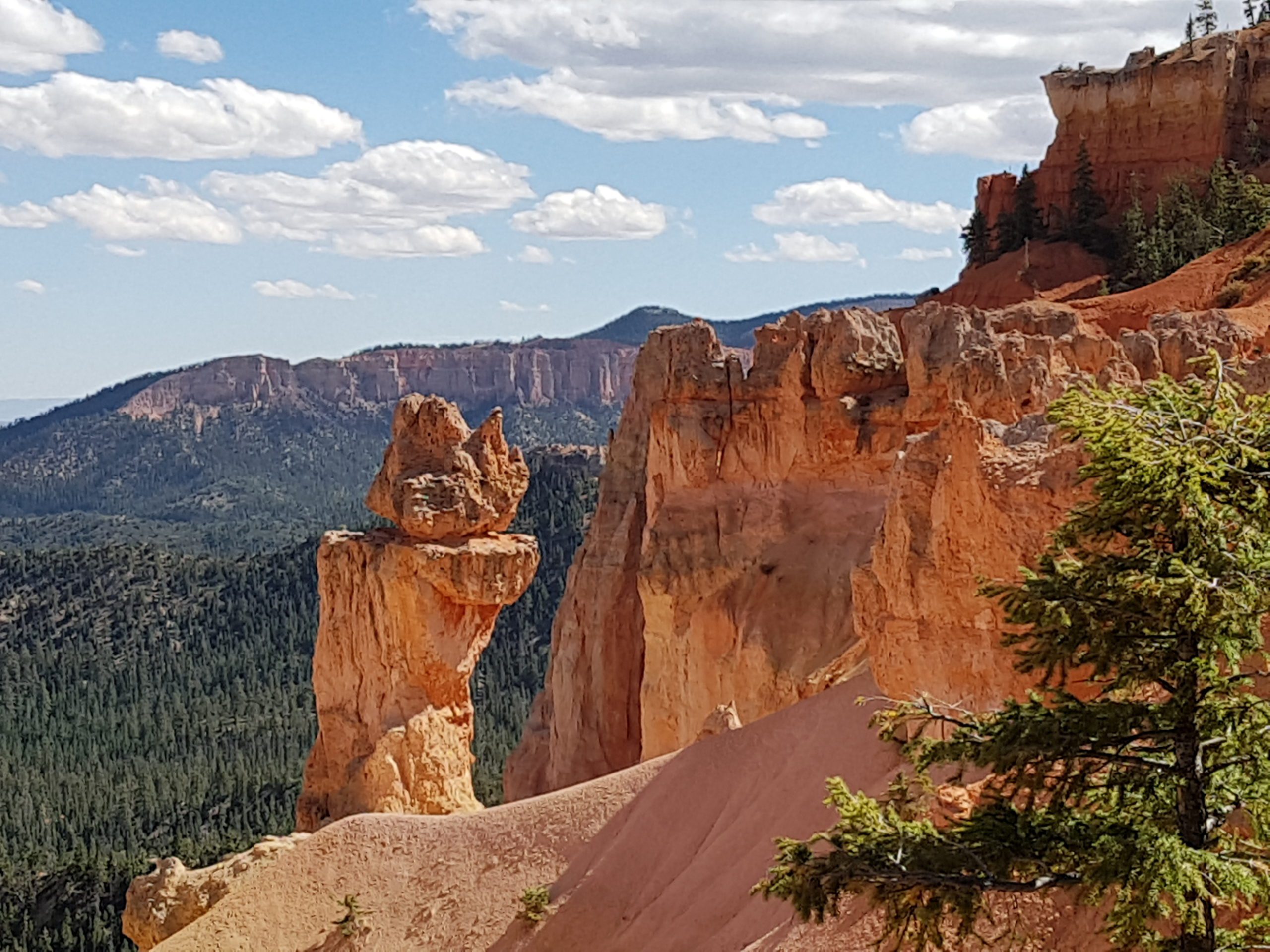 Where to stay.
if you are not staying in the park or close by, the towns of Tropic and Panguitch are your next option. We chose to stay in Tropic through Airbnb and it was no more than 10-15 minutes from the park entrance to town. There is not much there but it has a small supermarket if you need to buy meat and fresh produce.  Alternately if you are leaving late afternoon you've probably got time to head closer to Zion if that is your next destination.
For a full range of accommodation options – click here.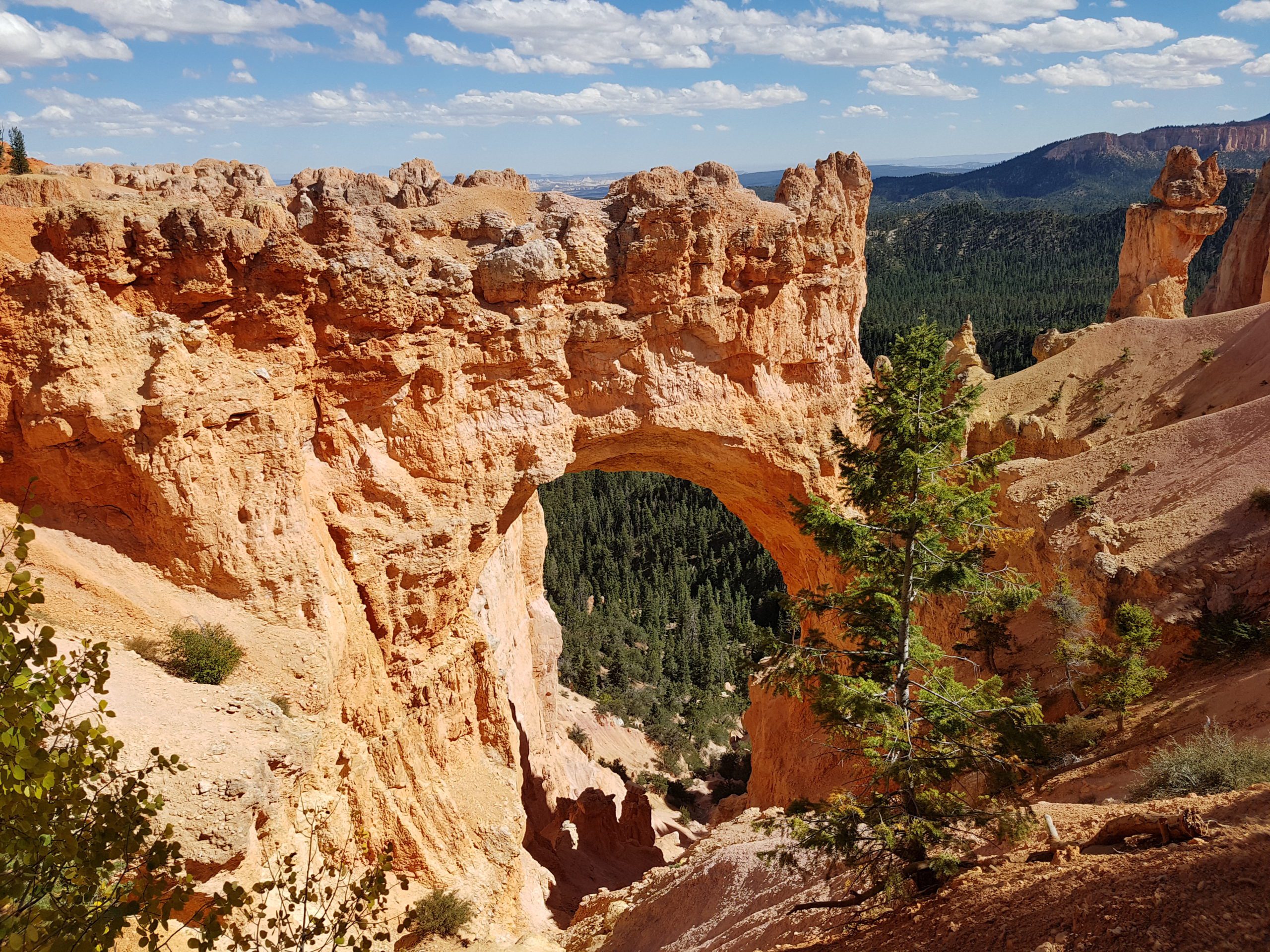 ---
Top tips for Bryce
Allow at least 4 -6 hrs to stop at all viewing points .
Try to see sunrise or sunset or both for that complete experience if you have time
Take the free shuttle if you need to. If you are in a car and it's not peak time in the park then drive yourself
Drive to the end of the park (18 miles one way) and work your way back.
Take a light jacket just in case of weather or wind due to the high elevations. Maybe colder than expected.
Pack lunch and/or snacks as needed because there is nothing past the visitor centre. Carry plenty of water.
ALSO : if you are heading to Zion it is a beautiful drive through the East entrance so don't miss it. It will link you up to the South entrance (Springdale) .The shuttle buses in the park don't use this route so it may be your only chance to see this side of the park. The drive was approx. 1 hr through this section.
---