Ever wanted to see a glacier up close and personal ?    
Then a cruise to Alaska's famous Hubbard Glacier should be on your cruise wish list.
At approximately 7 miles wide and over 76 miles long it's truly a spectacular sight.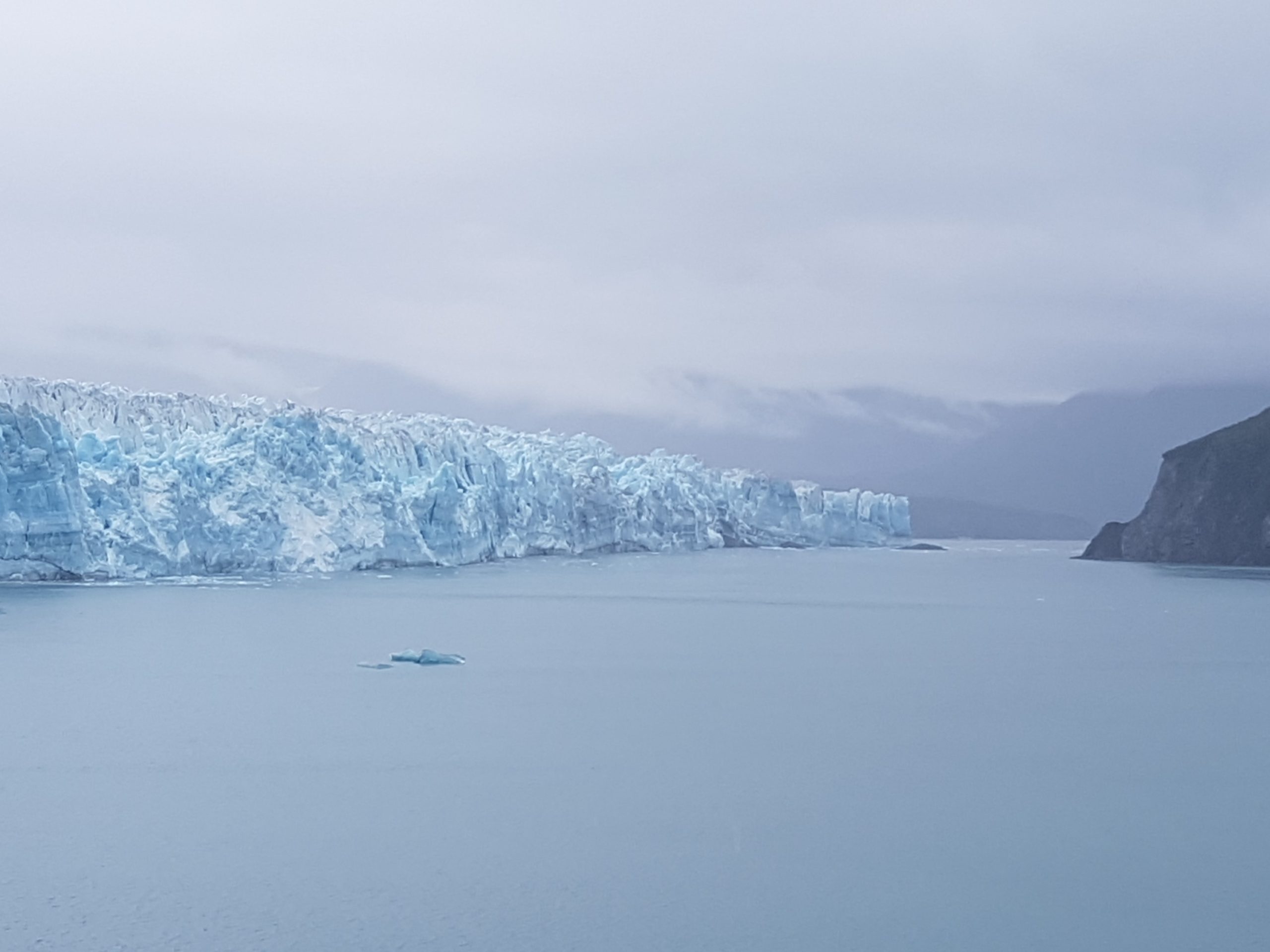 We gently cruised in on a cloudy but clear late August day. From the distance it was obvious this great wall of blue ice was was going to be the highlight we had anticipated. Hubbard Glacier is the largest tidewater glacier in North America and is enough to get anyone excited in its presence. We edged closer and closer expecting the ship to pull up any time now, yet we kept moving till eventually we were within half a mile.
Everyone including the ships staff headed out onto the decks. We had cameras in hand ready to snap a selfie or two of this amazing sight before us.
The ice wall at approximately 10 story's high was a jaw dropping spectacle.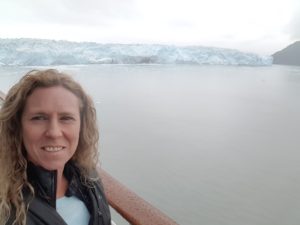 We were hearing from the crew that this was the closest they had come to the glacier ALL season. It only made us even more excited to be witnessing it for ourselves. The ship can be restricted to staying up to 2 miles away if the ice is too thick going in. I felt really privileged at this point. Probably cruising so late in the season had a lot to do with this. Much of the surface ice had most likely melted away during the warmer months.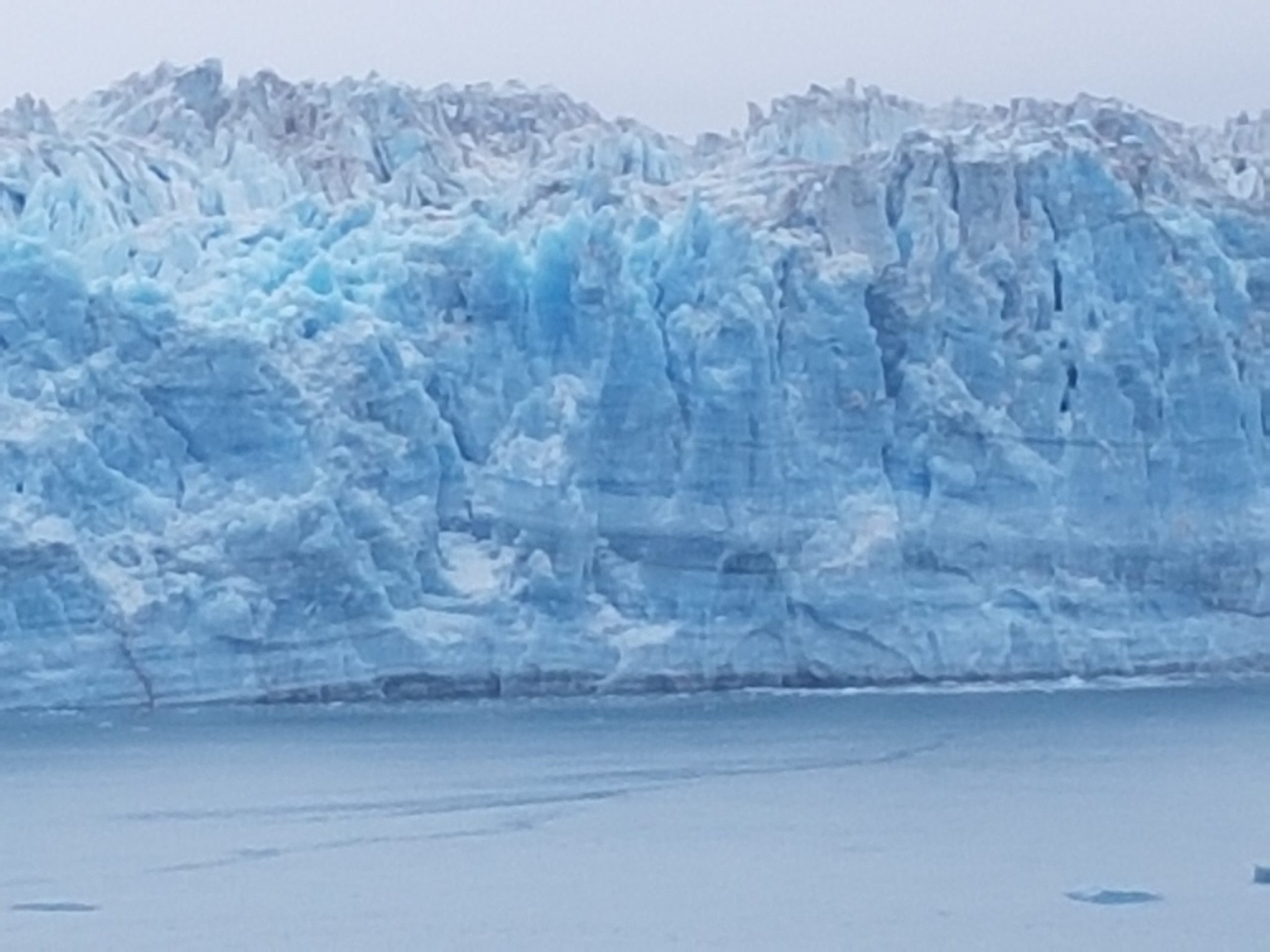 The ship slowly turned and we braved the cold air to keep snapping those precious pictures. Previously I had cruised Alaska taking in Glacier Bay which is an absolute beautiful sight BUT there was something about Hubbard Glacier and its sheer size that had me at  "hello".
Celebrity Millennium provided a fantastic itinerary for our Alaskan cruise starting from the pretty little town of Seward and ending in Vancouver over 7 nights. Hubbard Glacier was our first stop though of course there is no disembarking of the ship. You'll get a couple of hours here to take incredible photos. There were masses of seals too lazing on the ice around us. Even months after coming home I still enjoy heading down memory lane when I look at the pictures of that day,
This post contains affiliate links. That means I may receive a small commission at no extra cost to you, and it keeps me alive and running.