As an Amazon Associate I earn from qualifying purchases. I get commissions for purchases made through links in this post.
To see all that Alaska has to offer could take weeks, if not months. Its' beauty is rugged and  unimaginable, not to mention incredibly expansive. So planning your 7 day Alaska itinerary takes a little planning in order to get it right. And a tour was never part of our plan, not when you can loose yourself in the wild, that is Alaska. 
Is 7 days in Alaska long enough?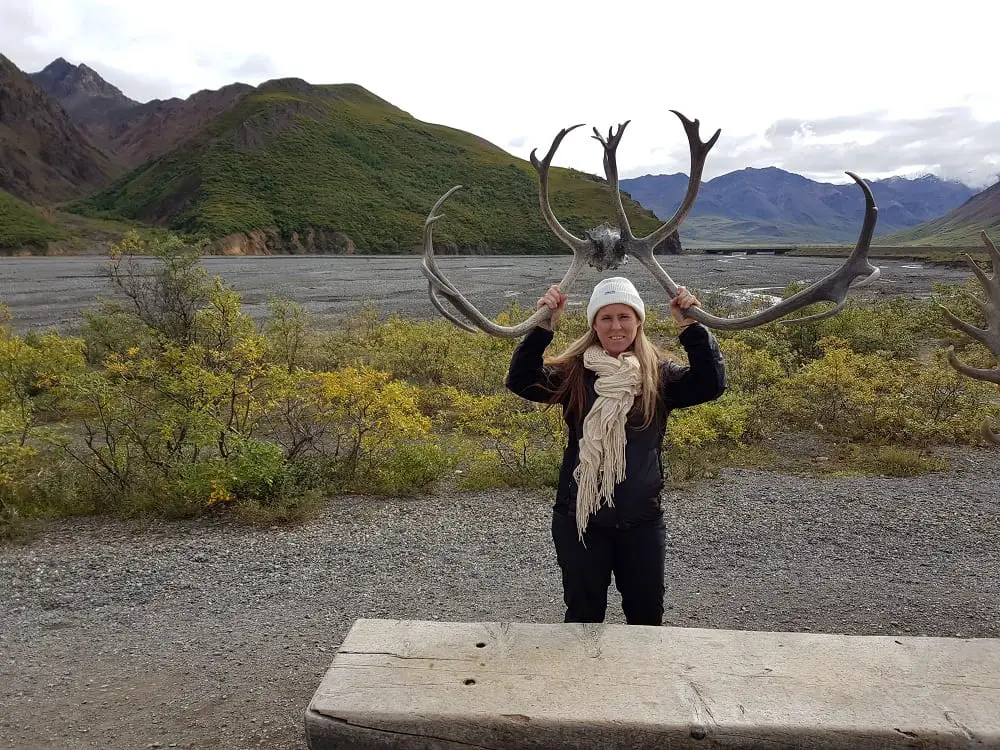 So what if you only have one week in Alaska. Firstly, I recommend you choose your absolute "must sees" and work everything around that. 
This particular trip starts in Anchorage and ends in Seward, before heading on an Inside Passage cruise to Vancouver. Alternately, you could head back to Anchorage and fly out if that is your actual plan. It makes no difference to this itinerary.
This one week Alaska itinerary is filled with incredible adventure, jaw dropping scenic views and one hell of day of wildlife spotting. It encompasses a range of epic things to make your vacation truly unforgettable without rushing.
"It exceeding all my expectations"
Road conditions
The roads in Alaska are generally in great condition, making your Alaskan road trip an absolute dream. In saying that, we were there last week of August when summer roadworks were complete.
Something to remember is, Alaska is just so big with very few roads in comparison to other places. This means you will most likely have to double back on the same road before heading to your next location. You also have to take into account the distances, as you will most certainly be stopping at times when wildlife comes out, or for a view that needs a few minutes stop.
Think of your Alaskan trip as a chance to indulge in the wonderful landscape and wildlife, rather than hitting every single possibility. For that, you would need much more time.
Best time to visit Alaska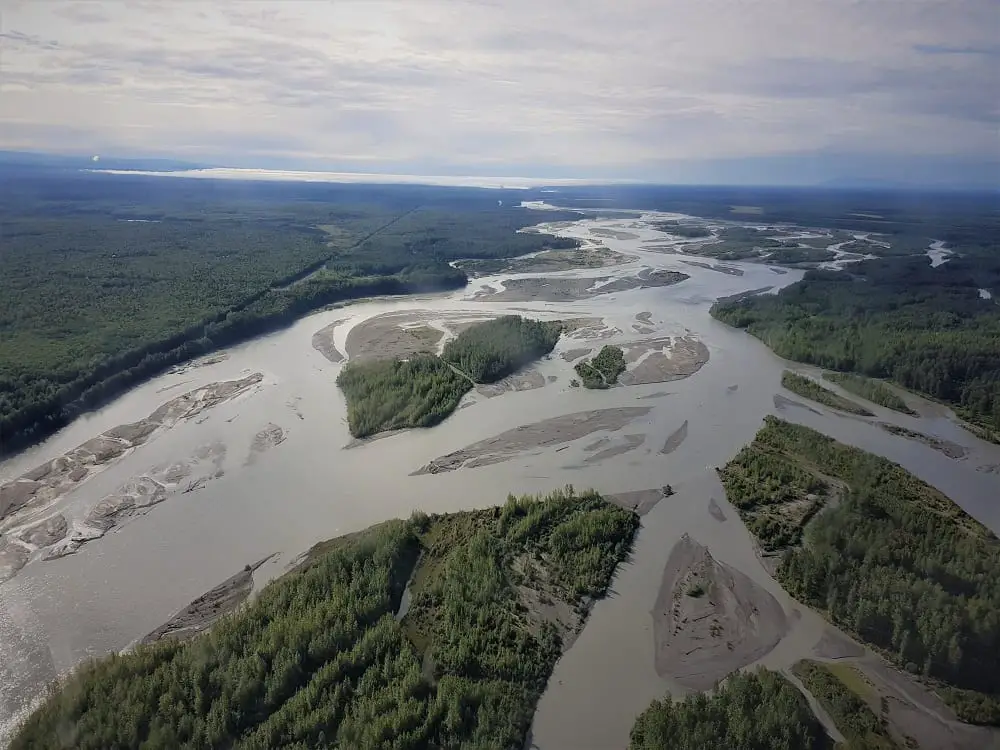 Mid June to mid September is an ideal time to visit Alaska.
Temperatures are mild with a range of sun, cloud and sometimes an occasional shower or two. Just don't be fooled by the word summer, it will still be cool to cold at times, especially early morning and night.
Expect temperature ranges of 60 to 70 F or 15 to 19 Celsius at most. (we visited mid August and you have an idea from our attire in the pictures how warm it was)
Can I see the Northern Lights?
The season runs from mid September to late April, but August sightings are not impossible. It depends on your location (further north the better)  and cloud coverage. Though we were unfortunate not to see it, we did hear we had missed it by 3 days while in Denali National Park. Oh well, I guess that means another trip!
Is Alaska Expensive?
In comparison to where you live, probably YES.
In particular, accommodation will be quite costly so I suggest getting in early for places that don't have a wide choice. We had to stay in a couple of hostels while there, and while one was just as expected, the other was incredibly surprising,an absolute gem in fact.
Unfortunately, our budget didn't want to pay some $300 per night as we had 6 weeks ahead of us throughout the Canadian Rockies and then a National Park road trip throughout the US. So we had to budget as best we could.
Car rental costs can also be exuberant. Expect to pay on average, around US$100 per day. But at least you have the freedom to go where and when you want.
How to save money
I purchased the Northern Lights Coupon Book and had it shipped well before our departure, so i could start planning how to save.
Hotels, dining, travel and recreation are all ways to save with these handy coupons. In total we saved around $350 by purchasing the book for $55. If you want to look at all the things you can save on, you can see more here.  Northern Light Coupons.
Facts about Alaska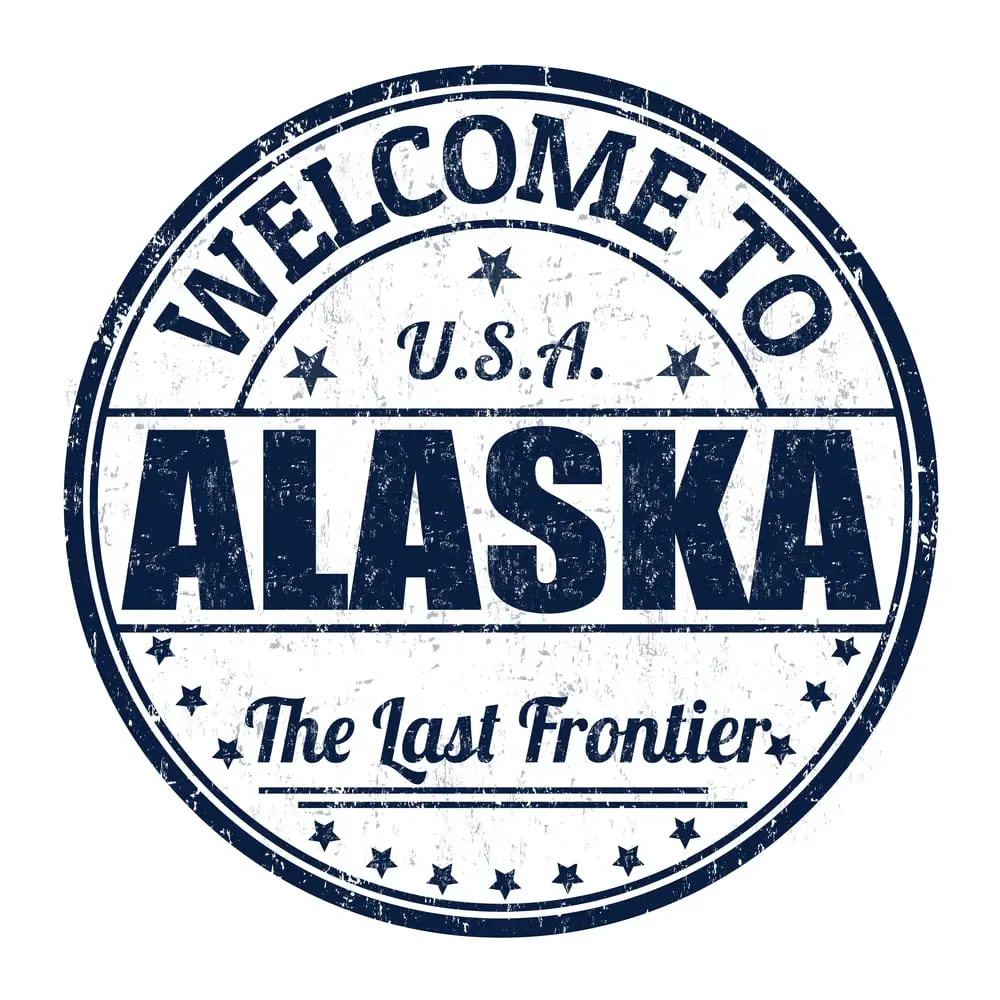 Size: 665.000 square miles OR more than double the size of Texas.
Population: 710,000 with Anchorage accounting for 40% of the total population
Brown Bears : Alaska has over 50% of all of North America's Grizzly population making sightings more common
Tax: Alaska has no income or sales tax
Roads: only 20% of the Alaskan state is accessible by road, with several places such as Juneau being completely land locked, meaning it is only accessible by air or boat.
Highest peak in the US: Denali which is only visible to visitors 30% of the time, usually shrouded in clouds.
The big Alaska highlights
After much research I were certain of one thing, Denali National Park was on the top of our list. Everything revolved around our desire to see grizzlies and the magnificent landscape of the Alaskan interior.
We also decided on the Kenai Fjords for a combination of Glaciers and wildlife, such as whales, seals, otters and sea birds. 
OK, are you ready to delve into an amazing, bucket list, fist pumping expedition. let's do it!
7 day Alaska Itinerary
Renting a car was going to be the quickest and easiest way to get it all done on our terms. And to provide that flexibility we were seeking.
Day 1. Arrive in Anchorage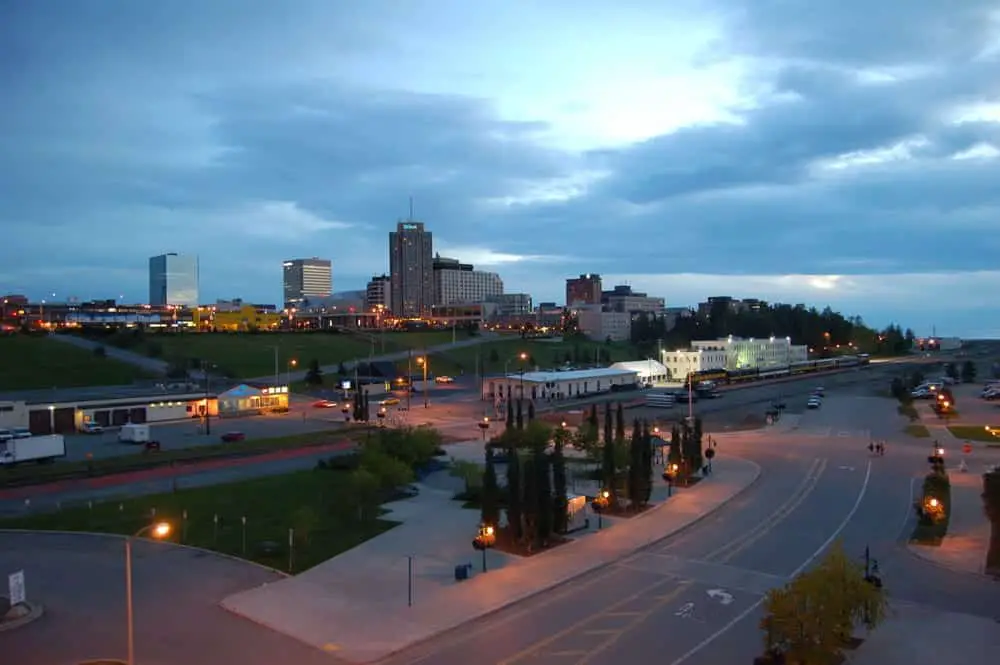 Our Alaska itinerary from Anchorage is finally here. So excited to be touching down.
The Anchorage International Airport is only 5 miles from downtown where we will stay the first night. Though we have plenty of day light left, there are supplies we need in town before heading off on our little adventure. And besides, I'm keen to look around while we are here. 
After picking up the vehicle from the car rental at the airport, it's straight to a supermarket to get snacks, water and  personal items for the trip ahead. Then on to dinner before resting up for an early rise.
Day 2. Flight over Denali with Glacier Landing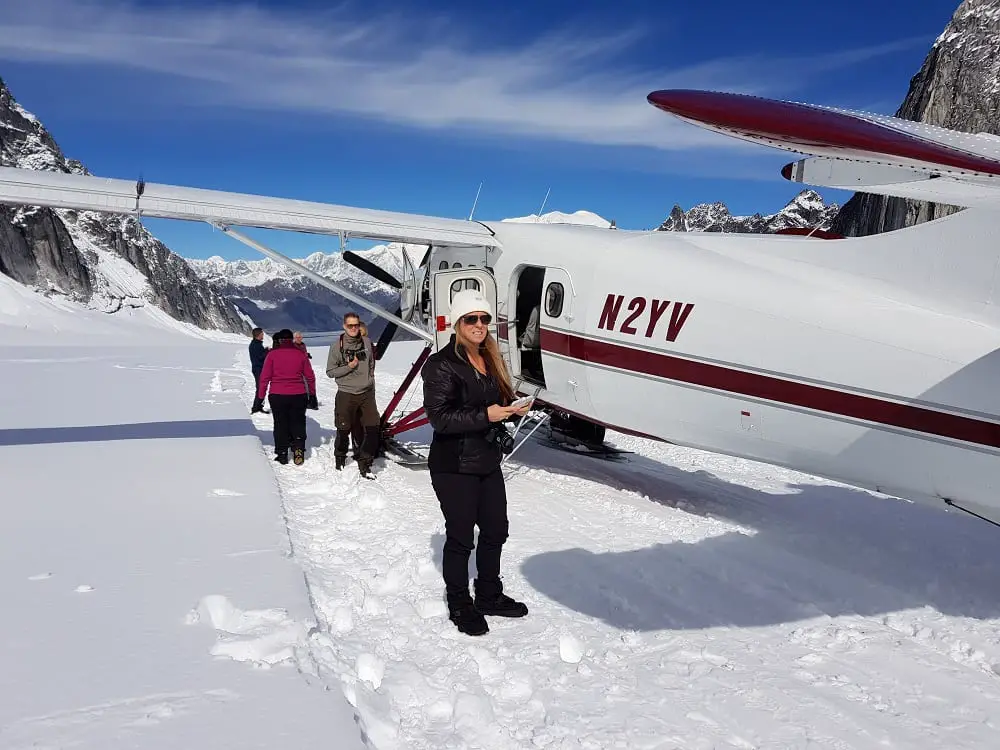 OK, I'm over the moon excited about our upcoming scenic flight.
We are heading for the township of Talkeetna, located 2 hours drive north of Anchorage. It follows much of the Susitna River and the road is wide open, with blue skies above.
As mentioned, I knew our chances of seeing Denali was only at 30% so I thought taking a flight was possibly our only way to guarantee seeing it. But then this happened…..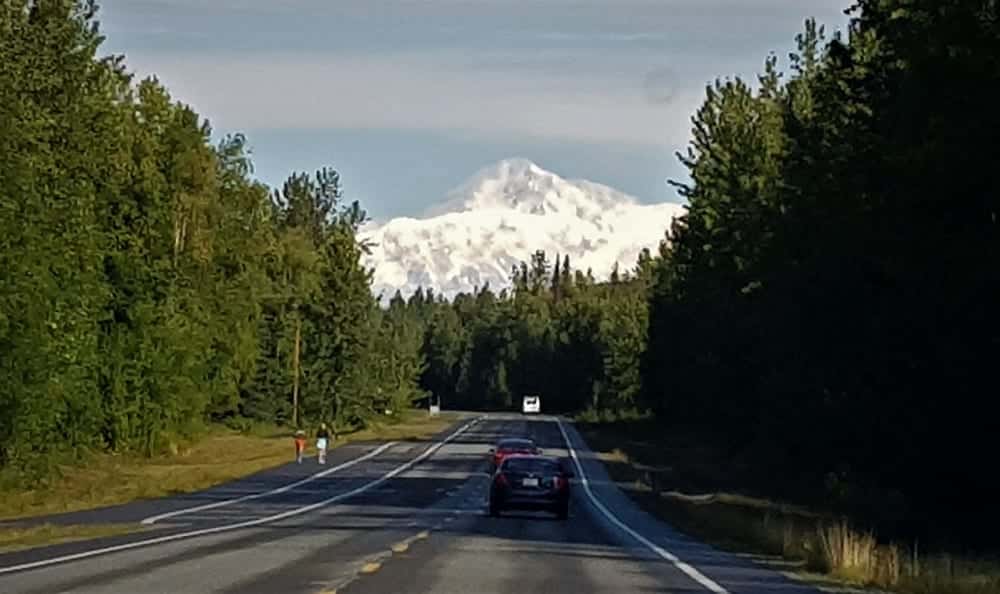 Grand Denali flight
Our scenic flight over the Alaska Range was with Talkeetna Air Taxi services,  a professional and highly rated tour company.
After an easy check in I found out that we had been upgraded to land on the glacier, not just fly around it as originally planned. How could I say no!
We chose the pricier Grand Denali tour, an absolute beast. It combines the Southern Explorer and Mountain Voyager tour together.
Be mesmerized by an endless display of glaciers, ice falls, snow- capped mountains and the many sides of Denali itself. These robust planes manoeuvre themselves through the heart of the Alaska Range, and give you a very up front and personal view from your seat. Don't worry about which side to sit on as the pilot turns to make sure everybody gets the same view.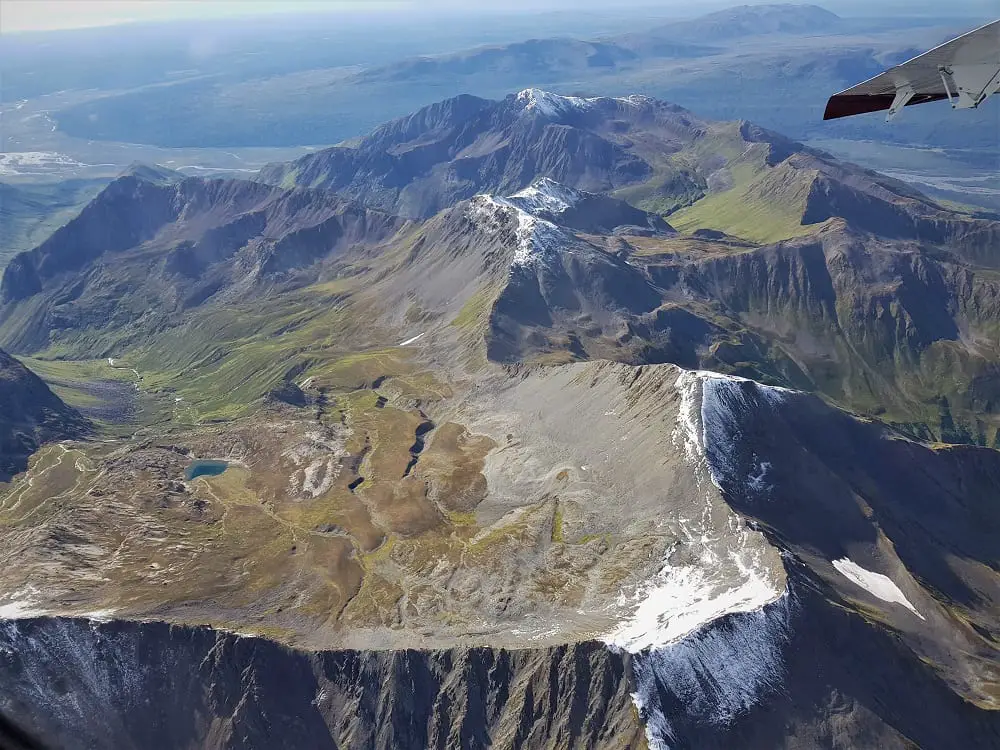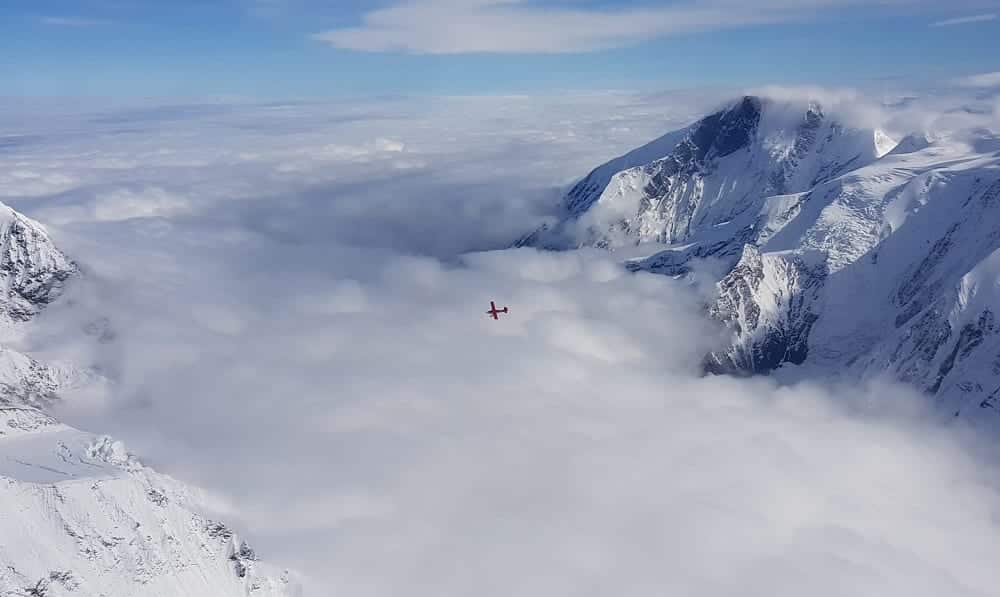 The glacier landing is optional on this tour, but take it if you can afford it, you will not be disappointed.
After coming to rest on the glacier we spent time just soaking up the moment, without crossing any boundaries put in place by the pilot. Visibility was perfect, it could not have been a better day. Our 7 day Alaska itinerary had only just started, but already it was completely epic.
"Of my entire 6 weeks away, this was my 'wow' moment. "
Do not even hesitate to book this trip. It will truly take your breath away and is worth every cent .
You can read more about the tour and pricing here. Grand Denali Flightseeing tour from Talkeetna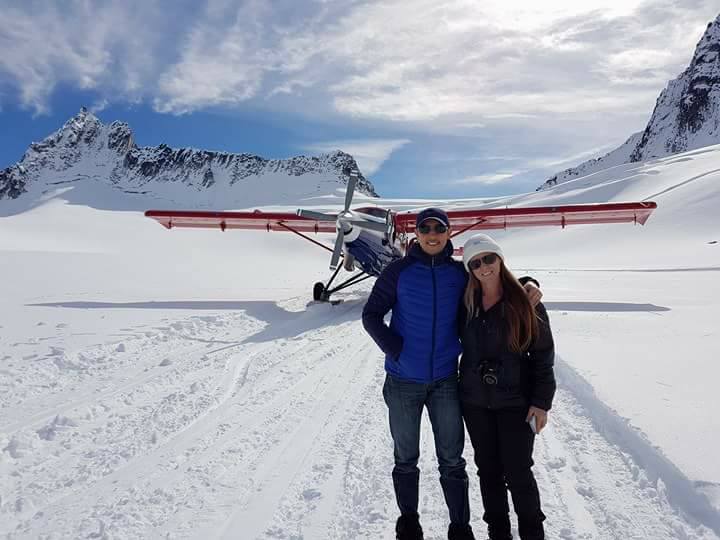 You are now half way to the Denali Park gates which will take another 2 to 3 hours to get there.
If you are in Alaska during the summer months then there are still plenty of light hours left in the day. You may want to go on a ATV tour or maybe enjoy a 3 hour zip lining tour. 
A hostel like no other
Denali Hostel and Cabins is only 13 miles south from the park entrance was the best money spent. Don't let the word "hostel" throw you because this place feels anything but. A gorgeous setting on Carlos Creek has an array of  accommodation options from shared dorm beds to private cabins and even tents.
We stayed in the Ice Worm cabin for around US$125 per night. It is right on the water, yet steps from the main building. The friendly owners had coffee brewing and ready upon waking up each morning. Though the accommodations don't have their own bathrooms there are private bathrooms just like a hotel room which were really nice.
Prices range from $60 to $225 per night.
Day 3. Denali National Park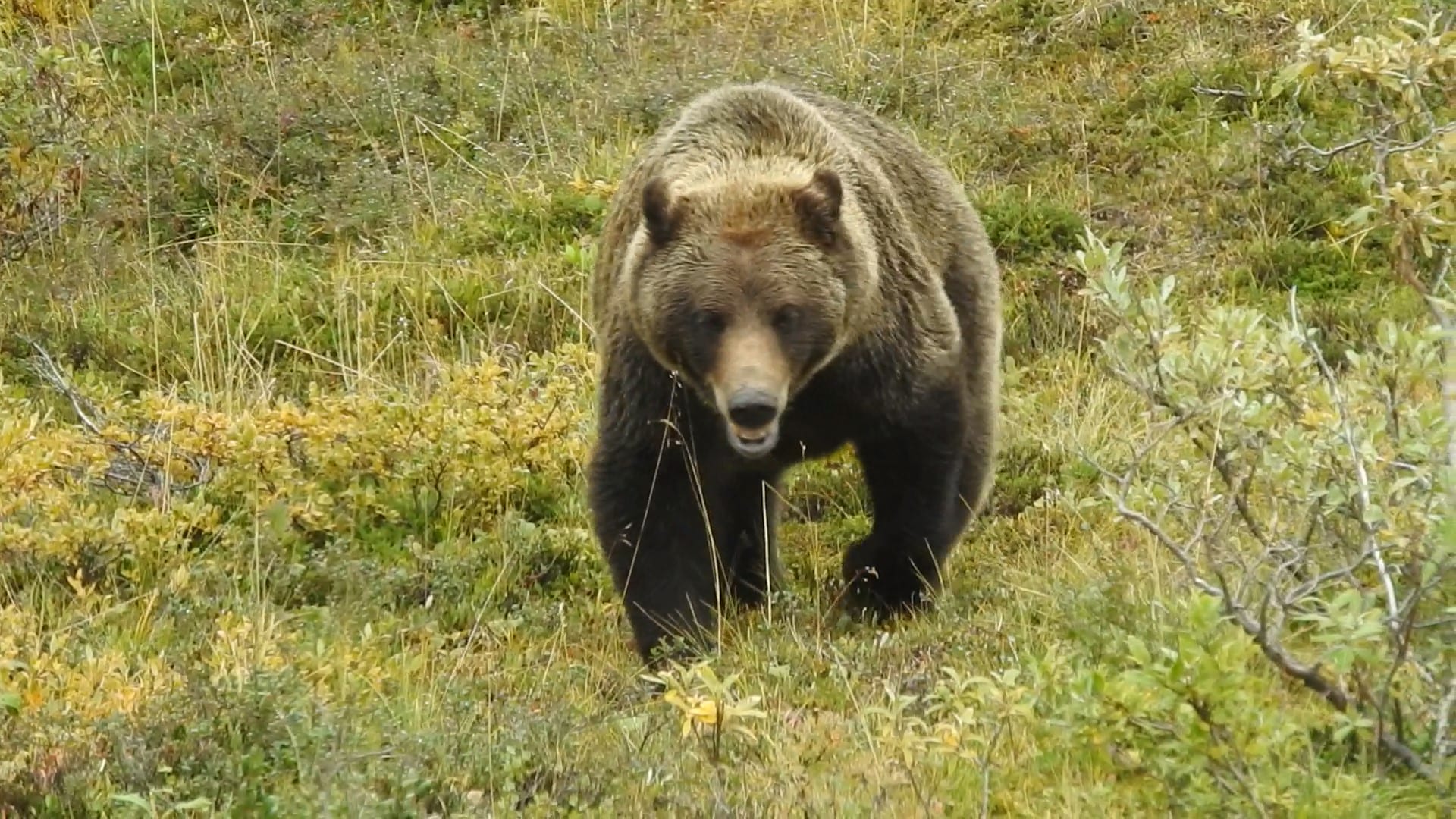 Shuttle bus tour of Denali
An Alaska road trip itinerary absolutely must include the impressive Denali National Park.
If you want to go deep into Denali National Park, you will have to take either a tour bus or the shuttle. We chose the latter which was much cheaper.
Bookings are needed in advance, especially if you want to get on the bus at the time you choose without waiting around. So an extra early rise and we were at the park gate ready for the 6.30 am shuttle bus that would take us to the Eielson Visitor Center.  It is the most popular marker at around 66 miles into the park.
It is a long journey of over 8 incredible hours (return) . Though the tour is advertised as not narrated (so no commentary) , the driver spoke all throughout. 
"He never shut up the whole day. It was awesome."
Wildlife Viewing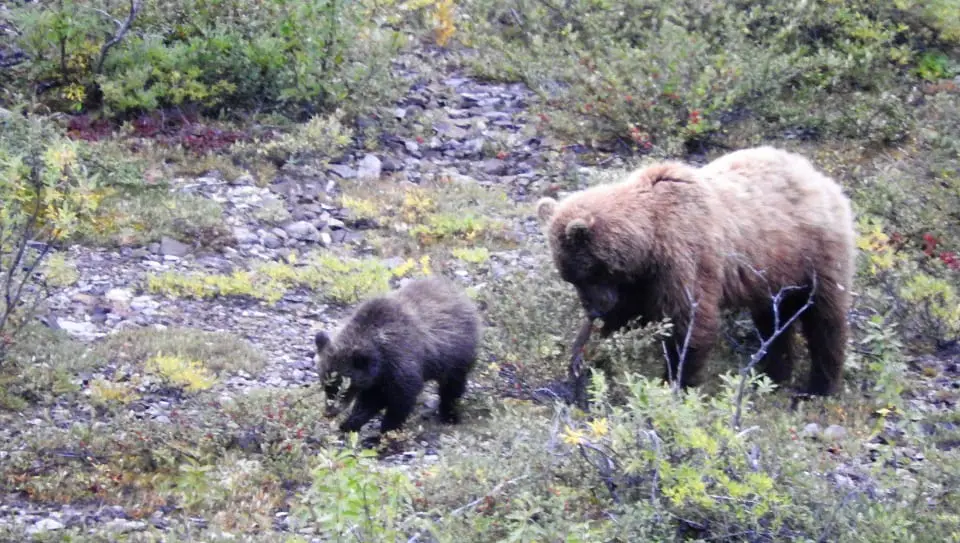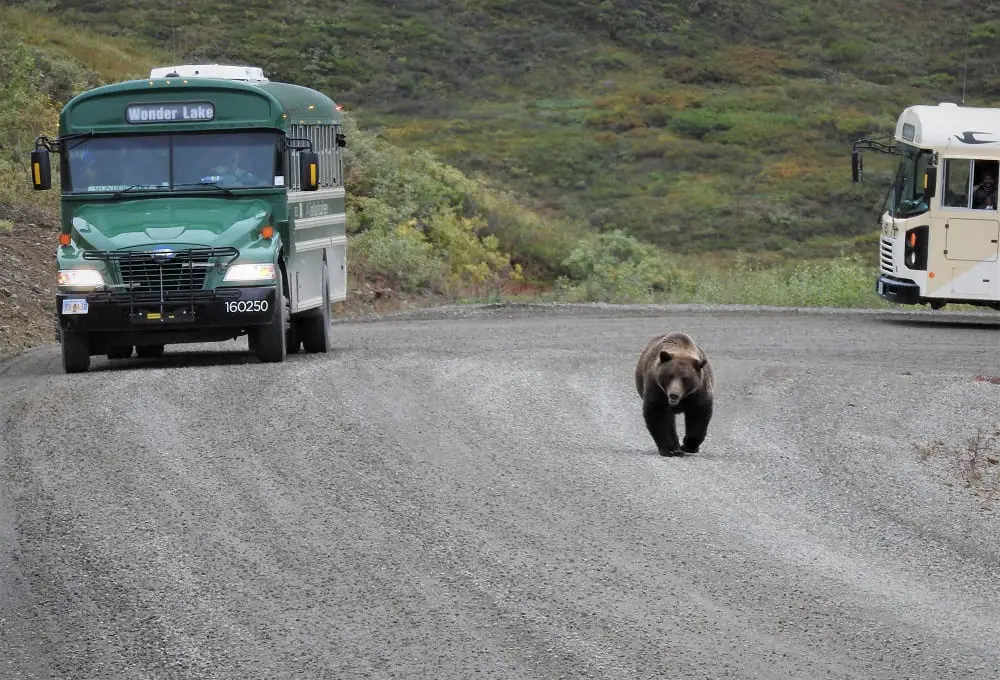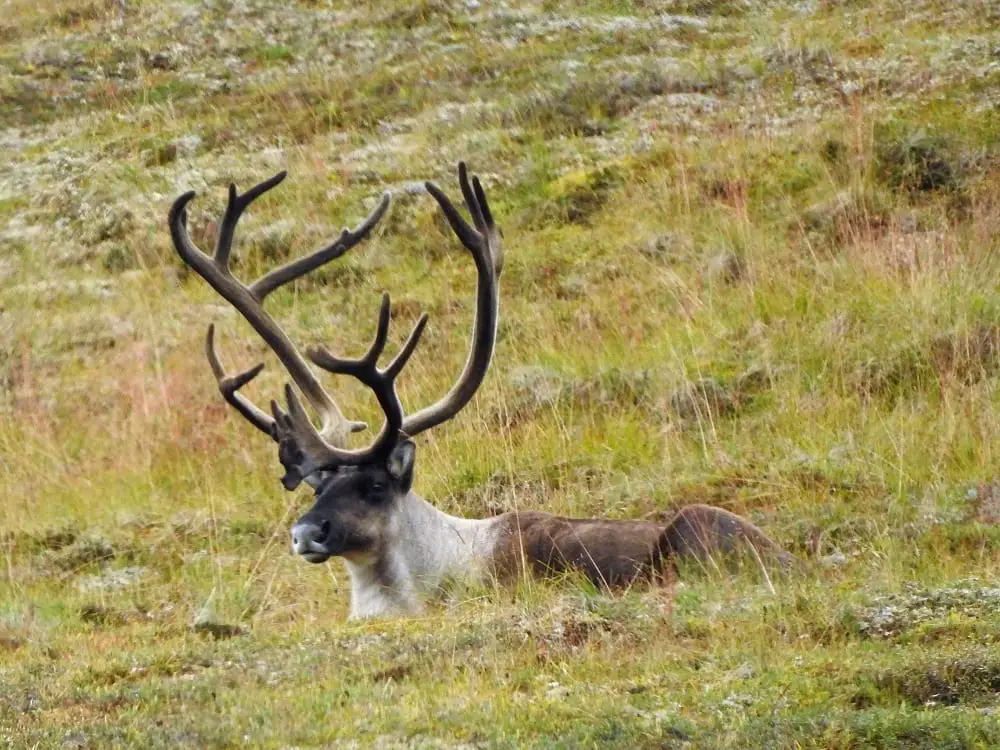 I came for the grizzlies and it did not disappoint. It is estimated that around 300 to 350 black and brown bears inhibit the north side of Denali.
We saw 19 bears in total plus Caribou, dall sheep and a fox or two. The ever changing landscape was outstanding, bringing more wildlife at every turn. The further you penetrate the park, the better your chances are at seeing the things you came to see. I'm not saying you won;t see it closer to the entrance but this way you are more guaranteed. And the time really passes quickly. I thought eight hours on a bus might be a bit much but not at all.
What to bring
food and snacks – there is no road side stops out here
water
camera and extra batteries – for you snap happy photographers
binoculars – you will most likely spot wildlife on the mountain slopes (if your camera is not long range)
a warm weather proof jacket
"Denali exceeded our expectations, it was outstanding."
Day 4 A bit of Alaska
Denali Dog Dog Kennels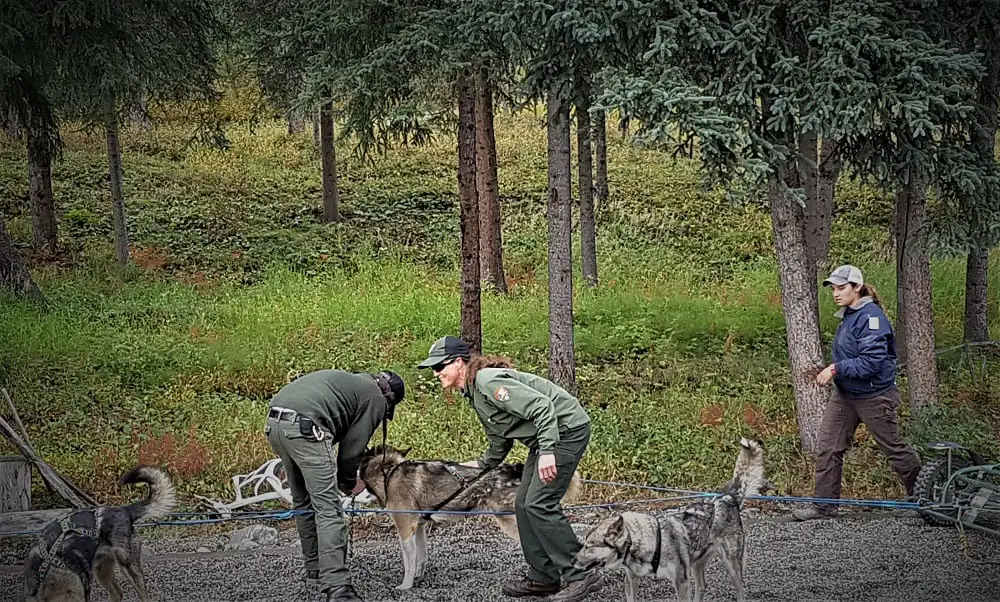 Today we wanted to spend the day enjoying the area, with no real agenda. I had noticed there was Dog Sled Kennels only a short ride from the Denali visitor center, so decided on a visit.
Though you can't do a dog sled run you still get to go along and see these feisty and friendly huskies at work. We were able to interact by patting some of the dogs before watching them run the sled with great enthusiasm. 
It was well worth the stop and all for free.
How to get there
You can drive your car but note there is no RV parking. Otherwise the visitor center takes guests out to the kennels on a free shuttle.  It is 1.5 miles from here.  Allow around 2 hours at the kennels. 
You can see more here. Denali Sled Dog Kennels 
The rest of our day was spent relaxing in the area and back at our gorgeous river side cabin. I mean, its not every day we get to just sit and soak up that gorgeous Alaskan scenery.
Food options
The town of Healy has some great dining options.
It is located a few minutes drive north of the park entrance. We enjoyed a pizza and a bowl of cheesy beer soup at Prospectors Pizzeria and Ale House. 
Day 5. Back to Anchorage
Cruising back to Anchorage was perfect. It allowed us to stop along the way at points of interest and scenic spots. There were many. Remember, it all takes time so try not to be in a hurry because you might miss something spectacular. 
By the time we made back to Anchorage mid afternoon, we had some time to explore the city. Anchorage has quite a few souvenir shops, but nothing too tacky. I'm sure yo will find something unique to take home.
Take a city bike tour
If  you have time why not get out on two wheels are really see the city. You can take a bike tour along the scenic coastal trail. It starts in the biggest municipal park in Anchorage and headed through wooded forest and along the coast line. Snacks and water are provided along with a history lesson on the region.
You can see the tour here. Tony Knowles Coastal Trail Bike Tour
DAY 6  Seward & Kenai Fjords 
Alaskan Railway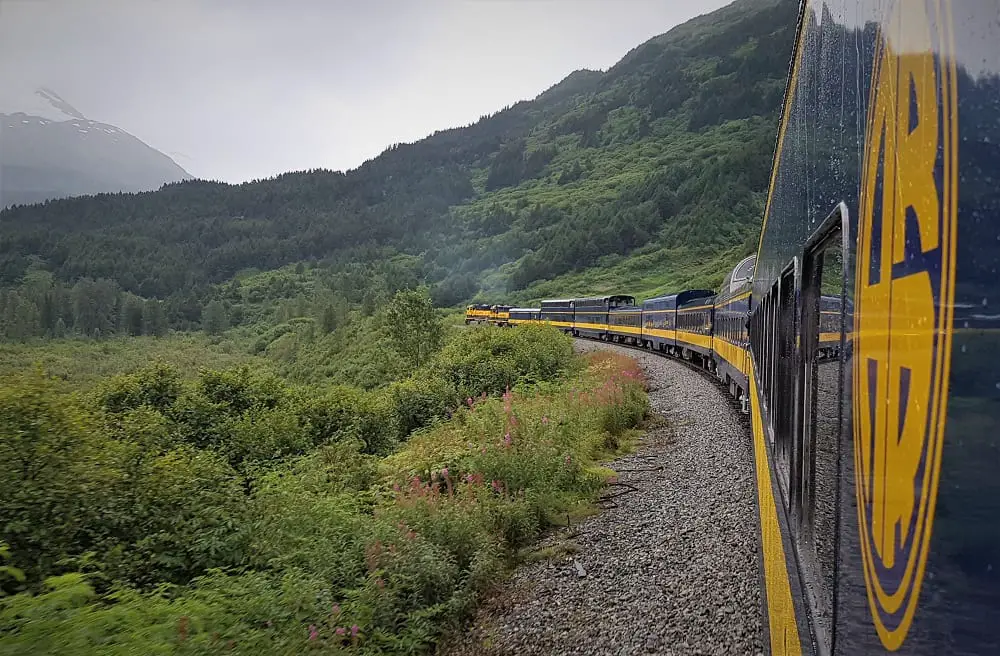 It is onward to Seward via the Alaska Scenic Railway at 6.45 am. It is also time to drop our rental car off as we prepare for our Inside Passage Cruise which leaves Seward. 
Now you can choose to drive down to Seward and back if you are flying out. For us, it made sense to take the train, and besides, I had heard that this particular route was the most scenic  in all of Alaska.
The train makes its way along the coastal route, Turnagain Arm, a famous and popular stretch of Alaskan coastline. Glaciers, waterfalls, lush alpine meadows and mountains dominate the 4 hour scenic trip. You can choose a return or one way trip.
The train is extremely nice to travel on. You will find dining options or a morning brew to help wake you up as I needed. This is not the trip to fall asleep to.
Kenai Fjords National Park
As the train gets in at around 11 am this times perfectly with a Kenai Fjords National Park cruise.
We chose the Kenai Fjords 6 hour tour .This trip generally hits high water and our day was no exception, with waves at 3 metres. We were offered a free cancellation but decided to go. There was never another chance to do it. Make sure if you get even the slightest bit seasick take precautions and have a fabulous time.
A light lunch is provided as you make you way out into open water before finding calmness within the fjords. We spot two otters happily floating on their backs, without a care in the world. In regards to other wildlife we saw whales, sea lions, puffins and plenty of other bird life.
Glaciers up close
The closeness of the glacier is something you won't get on the big cruise ships, and the reason I chose this tour. The smaller boats will always have better access and therefor a more personalized experience. 
You can see what to expect from the tour here. Kenai Fjords Glacier & Wildlife Cruise
DAY 7  Seward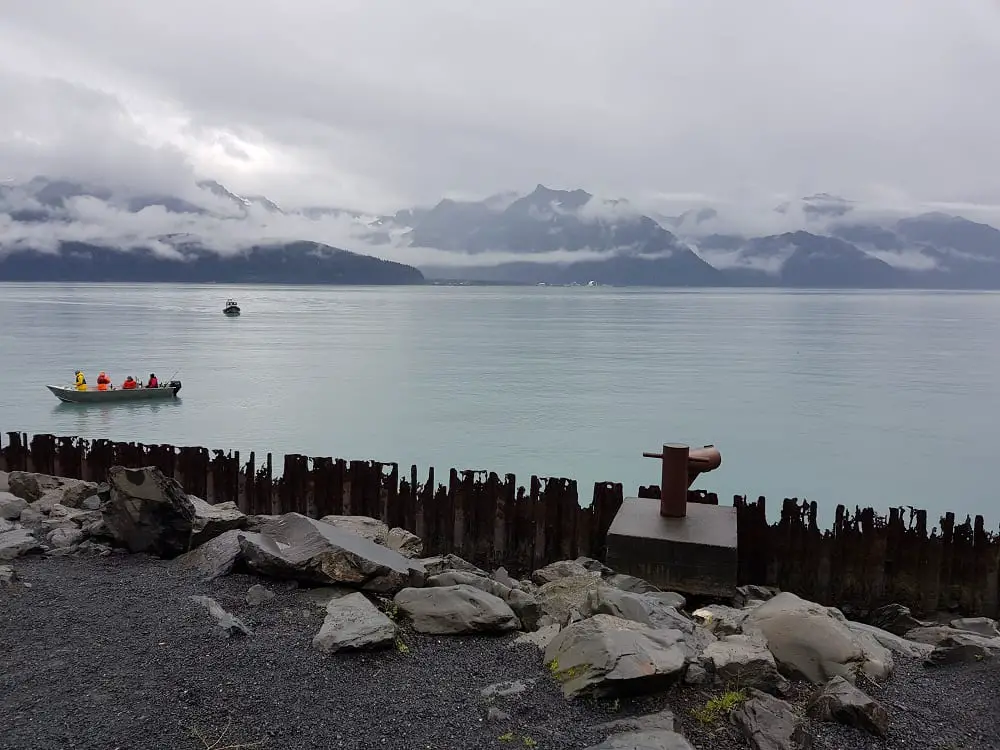 Seward is such a great town to explore.
The fishing harbor is a great place to start a town walk. From here, head to the Sea Life Center  to explore all things underworld and also above. The center is also a rehabilitation center for seals and other animals. You can also see fascinating puffin bird here.
It was now time to board our cruise ship for another adventure. Our 7 day Alaska itinerary was over, but it was time for another adventure. 
I wished we had longer but I had plenty of great memories. Alaska YOU ROCK !!!
What to read next
Hubbard Glacier Cruise in Alaska
2 week National park Road Trip
Like it. Pin it for later.