As an Amazon Associate I earn from qualifying purchases. I get commissions for purchases made through links in this post.
A road trip to Glacier National Park are what dreams are made of. Located in Montana USA, it is a hikers' and photographers' paradise. It is also home to the famous Going to the Sun Road.
Fast facts about Glacier national Park
The park encompasses over 1,000,000 acres
It has over 130 named lakes
The hiking opportunities are endless with 700 miles of trails throughout the park
It is also home to many animal species including bear, moose and mountain goats.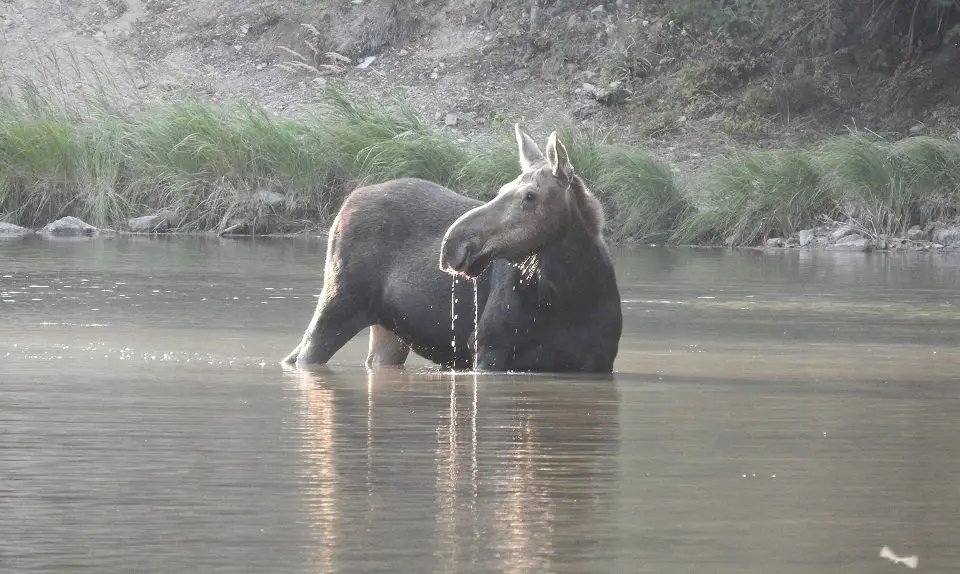 ---
Getting to Glacier National Park
Glacier NP lies in the west corner of Montana, bordering Canada.
Flying in to Glacier
The closest airport is Glacier Park International Airport. It is located in Kalispell and only 25 miles from the west entrance. 
Car Rental Companies at the airport include Hertz, Alamo, Budget and Avis.
Other options for flying to Glacier national Park include Missoula coming in from the south ( 150 miles ) and Great Falls from the south east (200 miles)
One other option is the one we took, driving down from Calgary, in Canada. After finishing a trip through the Canadian Rockies, we picked up some friends from Calgary International and headed toward St Mary, our gateway to the park.  The drive from Calgary airport to the park only took around 3 hours.
Our road trip to Glacier National Park was part of a bigger trip, taking in Yellowstone NP, Grand Teton, Arches NP, Monument Valley, Antelope Canyon, Bryce Canyon and Zion National Park. 
2 week National Park Road Trip USA
Entering via the East Entrance, we stayed 1 night at Swift Current Motor Inn and 1 night at the historic Many Glacier Hotel. Many areas in the park book out months in advance so be sure to reserve your accommodation well in advance if you can. Most places offer a free cancellation so you have that peace of mind. We were not able to book the one place for 2 nights so ended up having to split between a basic cabin one night and a hotel room the next.
---
ROAD TRIP TO GLACIER NATIONAL PARK 
Going to the Sun Road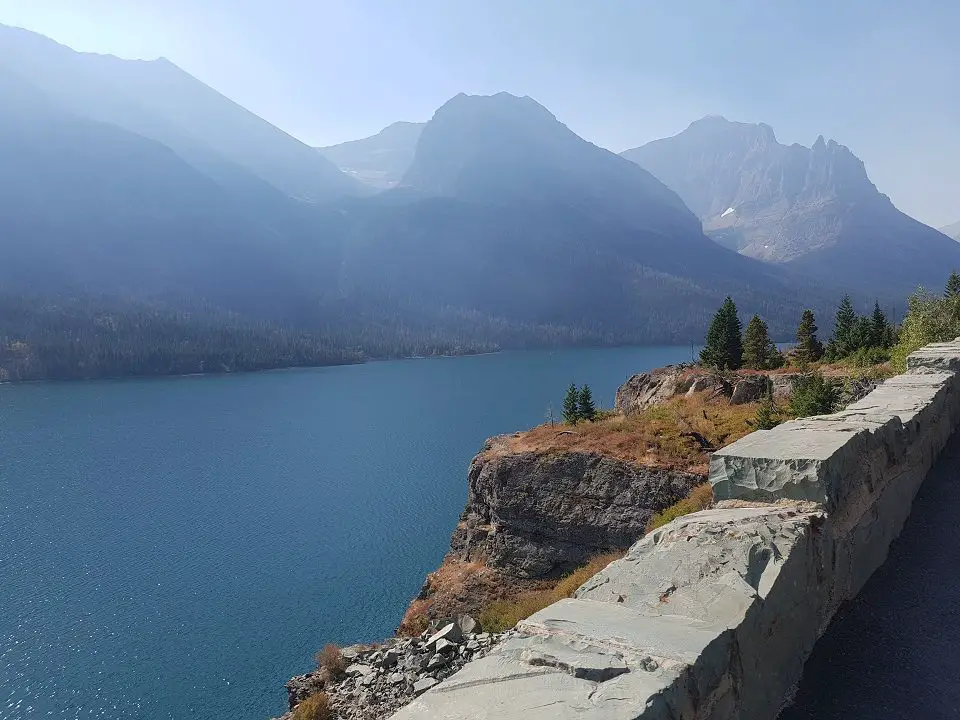 The mighty harrowing road lures many tourists for a thrill seeking car drive along a steep,windy and narrow road. It is gorgeous at every turn.
Approximately 50 miles in length, Going to the Sun Road  is generally closed during the winter months due to heavy snow fall. It links the east side of the park up to the west. It is dual lane though some spots are particularly tight. The roads edge is protected with rock barriers and the sheer drop off can appear a little "hairy" at times. Larger cars and RVs are not permitted for this reason. They do run a bus tour for those who wish to get out from behind the wheel and just enjoy the scenery.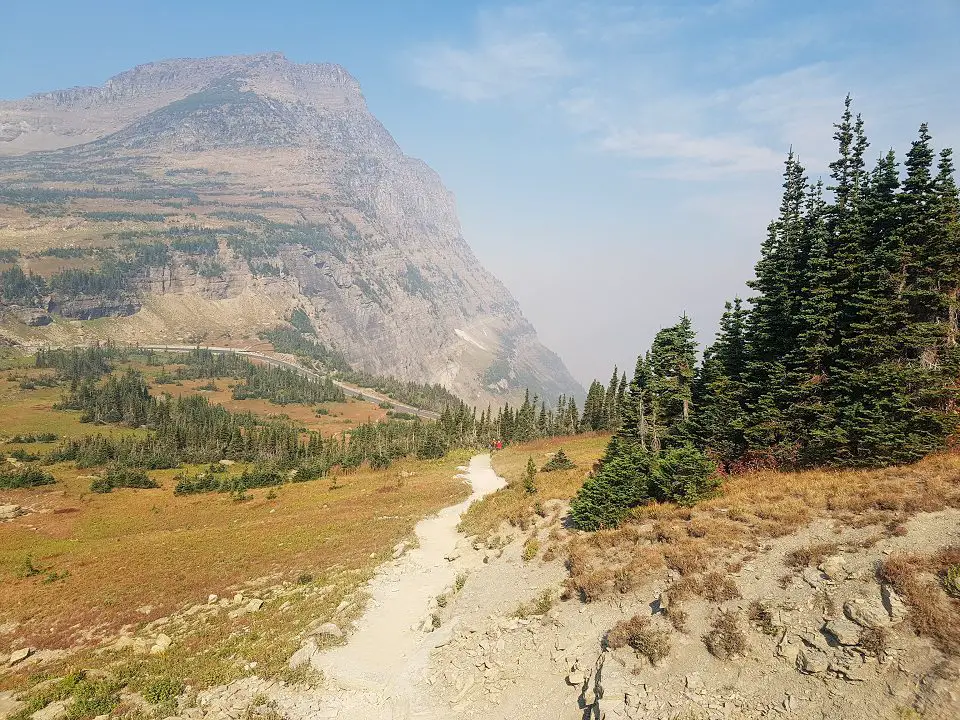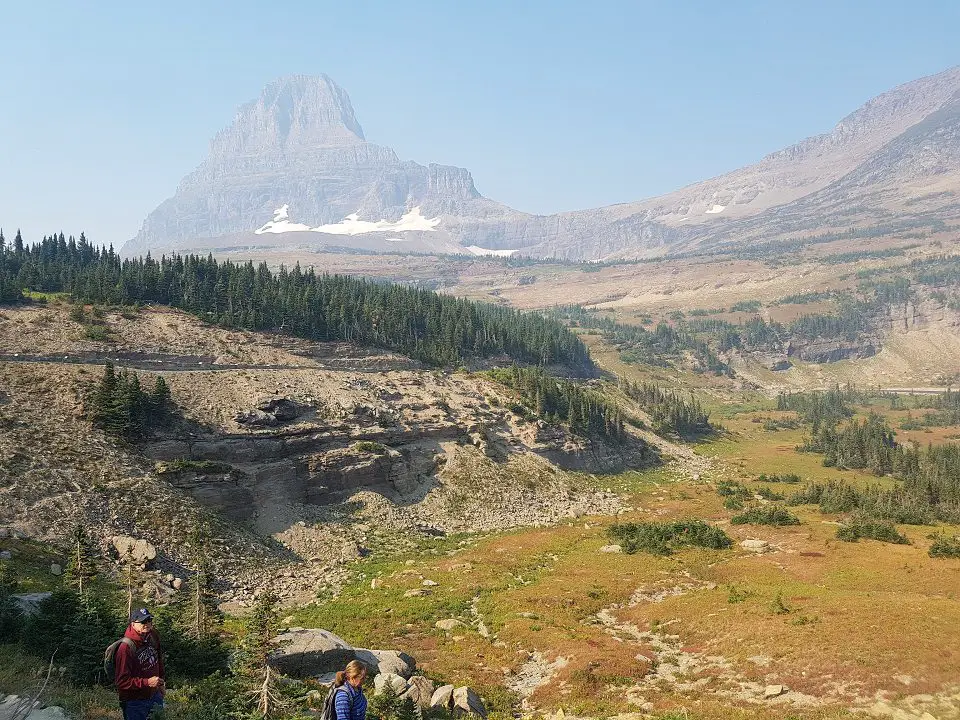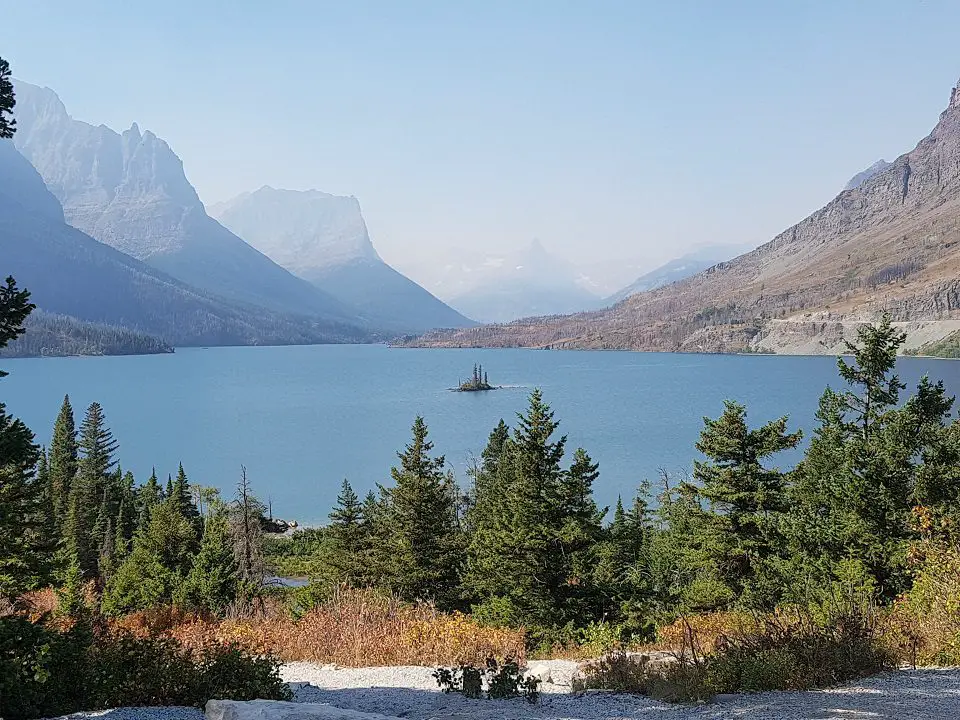 Unfortunately we were there during a large fire occurring on the west side of Glacier and the road was closed from Logan's Pass. Visibility was not too good once we got up toward the pass though the view was still very inspiring.
Moose Encounter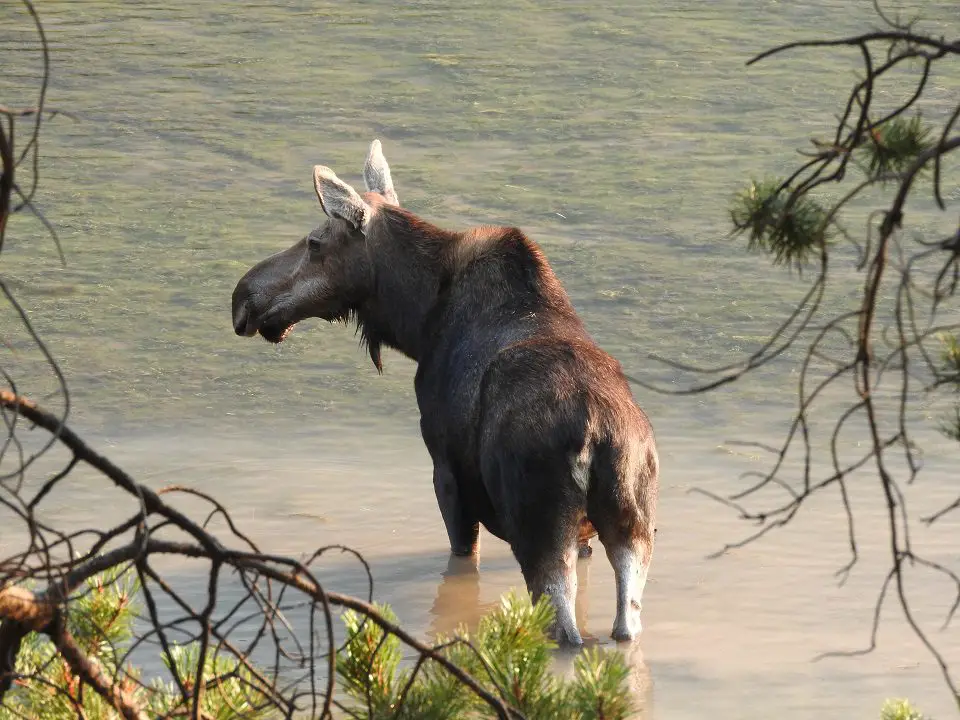 We headed off to the lake in the hope of catching a glimpse of a moose on sunset.
I half expected the moose to appear from the other side of the lake as we had spotted some deer minutes earlier. A loud rustling noise suddenly caught our attention. She came out of no where and we knew something was charging our way long before we got an eye on what it was. Not knowing if it was a bear, my girlfriend and I did our best to stay calm. Then she appeared out of the high scrub only a few feet from where we were standing. She swiftly moved straight past us and settled onto the lakes edge. Lets just say we backed off real quickly from that point. As it goes,wildlife are very unpredictable.
---
Where to stay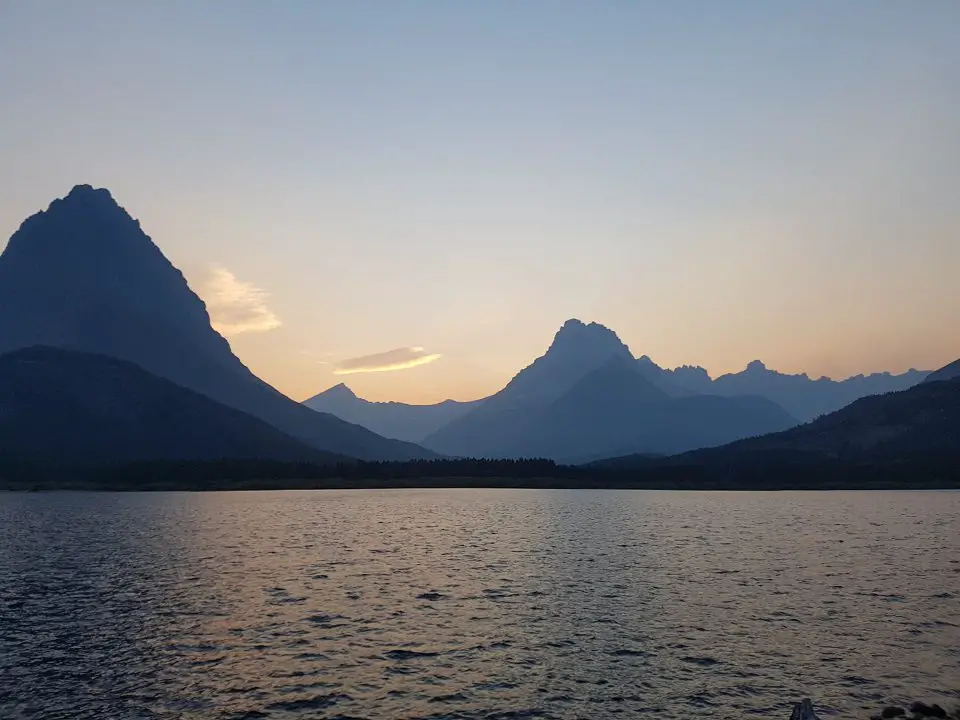 The beautiful and historic Many Glacier Hotel is set in a pristine location with a gorgeous backdrop. Rooms are a little on the smaller size but make up for it with views to die for and great open spaces throughout the hotel. There is a nice restaurant on location and a snack shop for cheaper items. There is also a gift shop if you want to take home some memories of the park.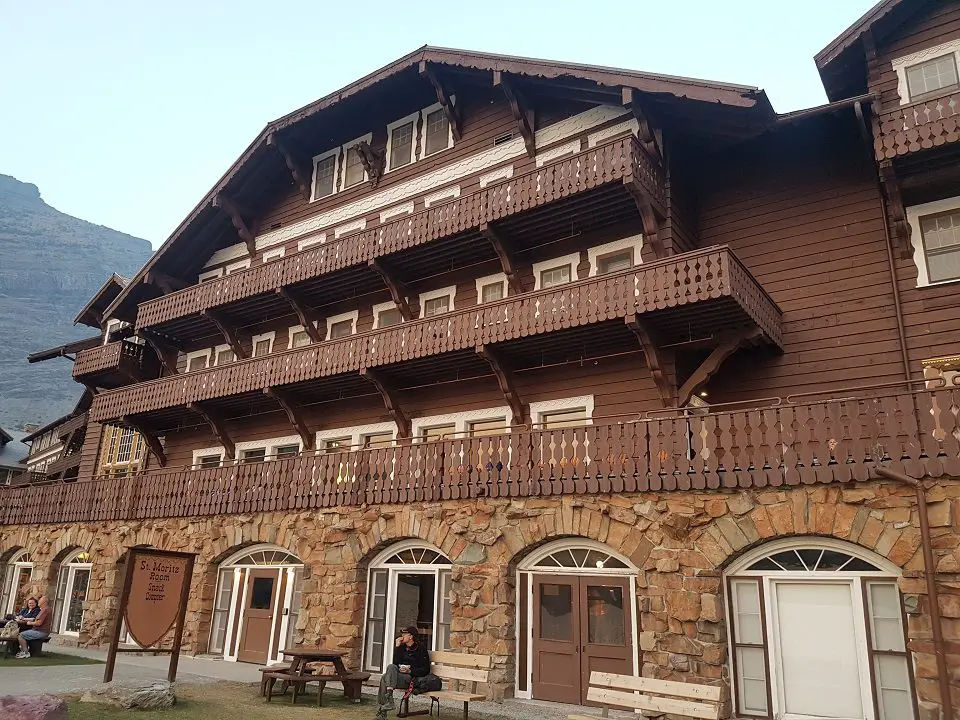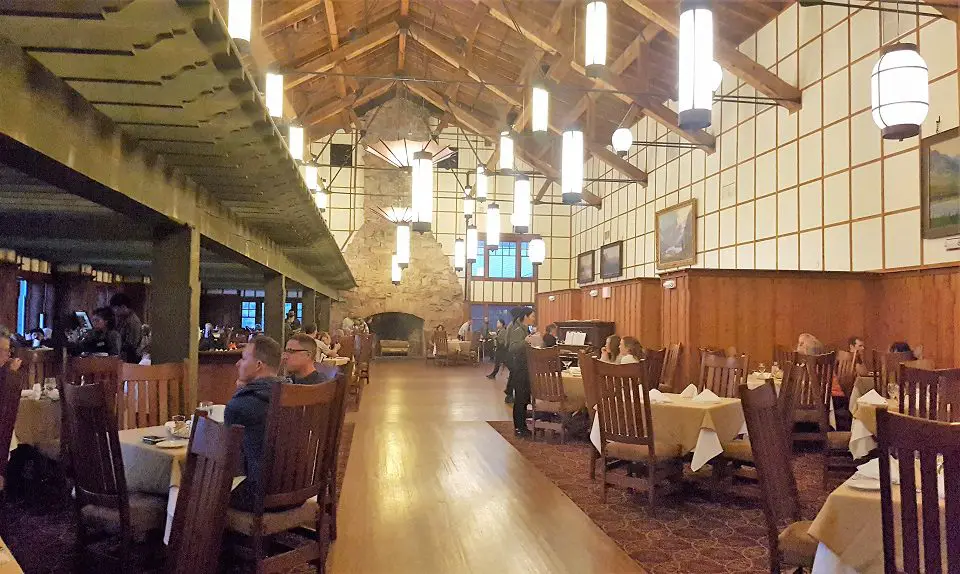 Take a relaxing cruise along Swiftcurrent Lake.
The relaxing cruise leaves right out front the hotel. Once at the other end you'll walk for 15 minutes or so to another nearby lake, Lake Josephine for another cruise and return back. We saw many hikers who take the trails along the lake or you can simply cruise like we did.
---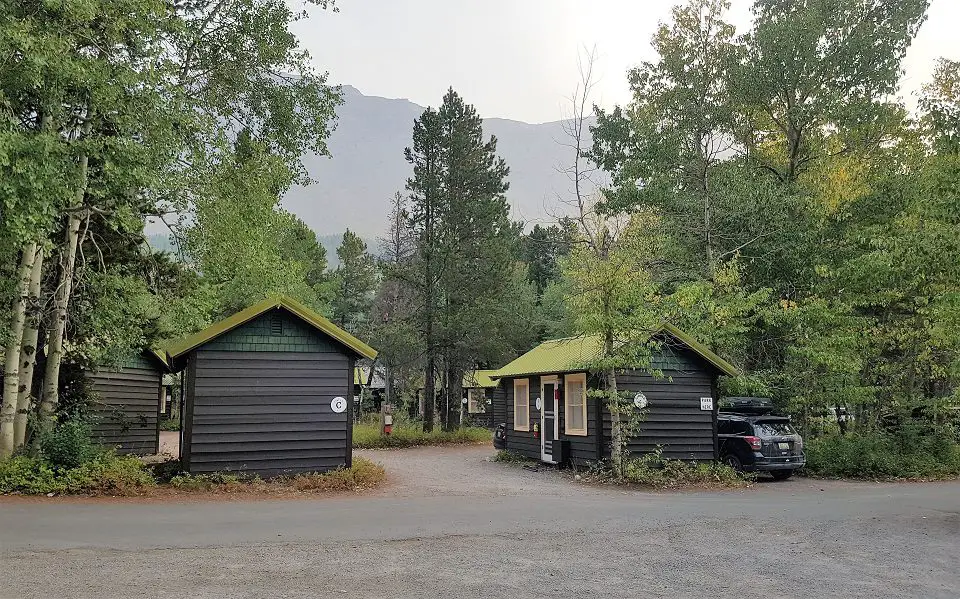 Set within a nice location,Swift Current Motor Inn is a no frills cabin park. Some cabins don't contain a toilet so there is an amenities block also. The cabins have cold running water and heating so are quite comfortable. 
There is a  short walk to Fishercap Lake for possible wildlife sightings or in our case, a wildlife close encounter. There are some larger hikes that head off from this location too. Attached to the Inn is a good restaurant  along with a store for basic groceries and souvenir items. I recommend staying here if you are wanting to save some money. Across the road is also a campground.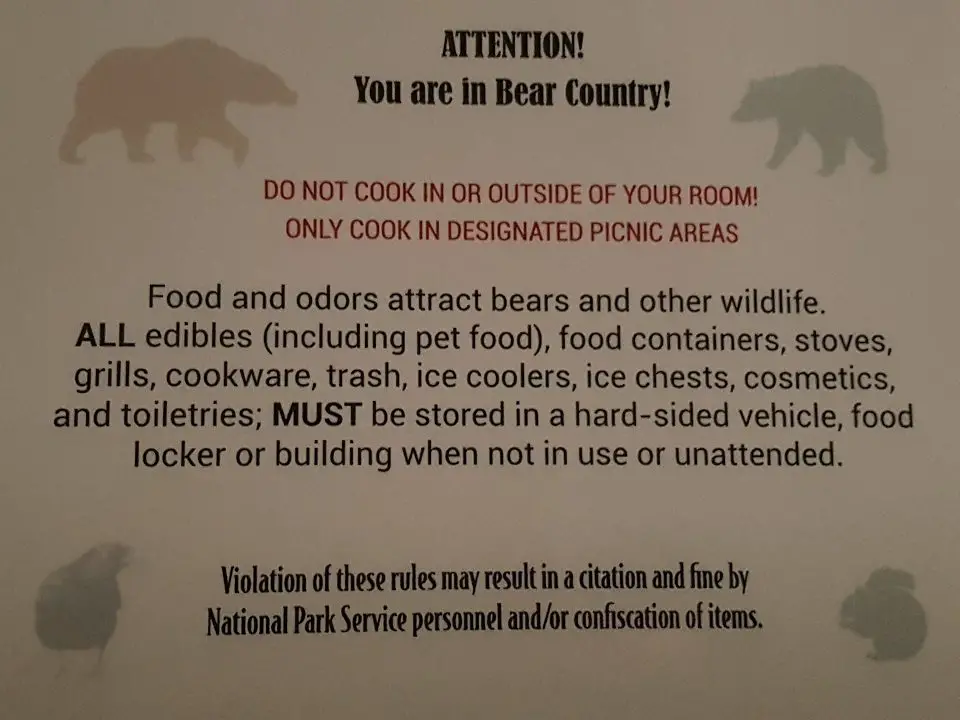 ---
Glacier National Park is a true gem. There may not be too many actual glaciers left BUT she is still a mighty nice place to explore. As it wasn't overrun with tourists compared to some of the bigger known parks such as Yellowstone and Yosemite, it made it even more special.