As an Amazon Associate I earn from qualifying purchases. I get commissions for purchases made through links in this post.
3 days in New Orleans itinerary
The Soul of the USA.
This great city is by far the most unique place I have visited throughout the country. Also, getting to know New Orleans takes time as it has so many different sides to it, all worth exploring.  Unfortunately my love affair was brief, but well and truly memorable.
In order to make the most of your time, i have compiled this 3 days in New Orleans itinerary. It nicely covers a range of everything you should experience including things to do in the evening.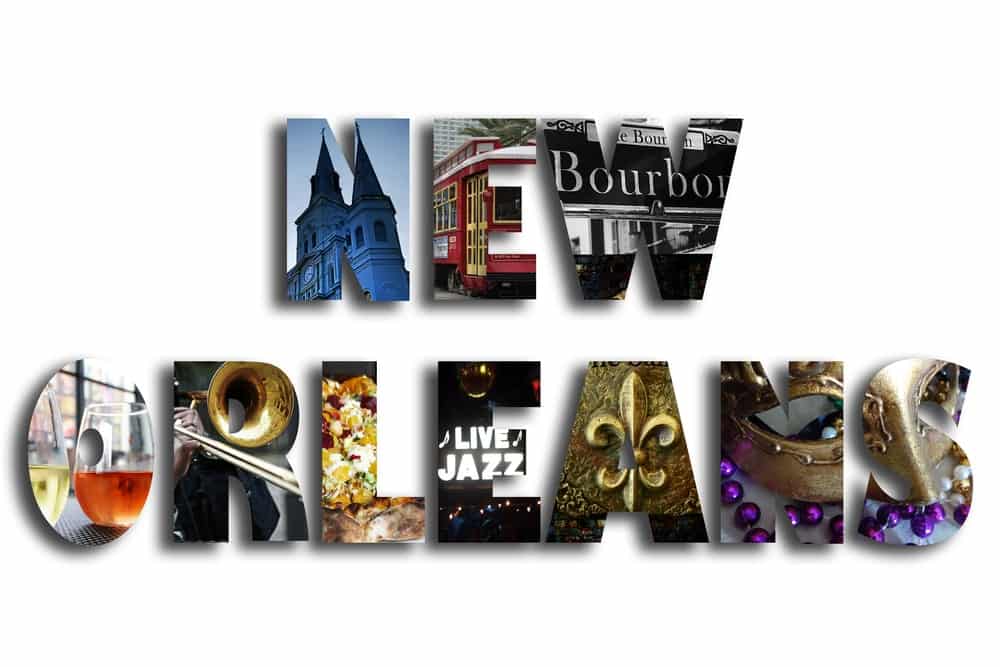 New Orleans attractions – historic and unique
New orleans Cuisine – glorious fod
Lively Entertainment – Jazz and Blues 
Best New Orleans tours – must see adventure 
NEW ORLEANS ITINERARY – DAY 1 – The French Quarter
Get you most comfortable walking shoes on because day 1 of  this New Orleans trip involves a self walking tour. The most famous area in all of New Orleans, the French Quarter needs a day to soak up as much as possible.
Best things to do in the French Quarter 
Jackson Square
Saint Louis Cathedral
The French Market
The Cabildo -Louisiana State Musuem
Louis Armstrong Park
Bourbon Street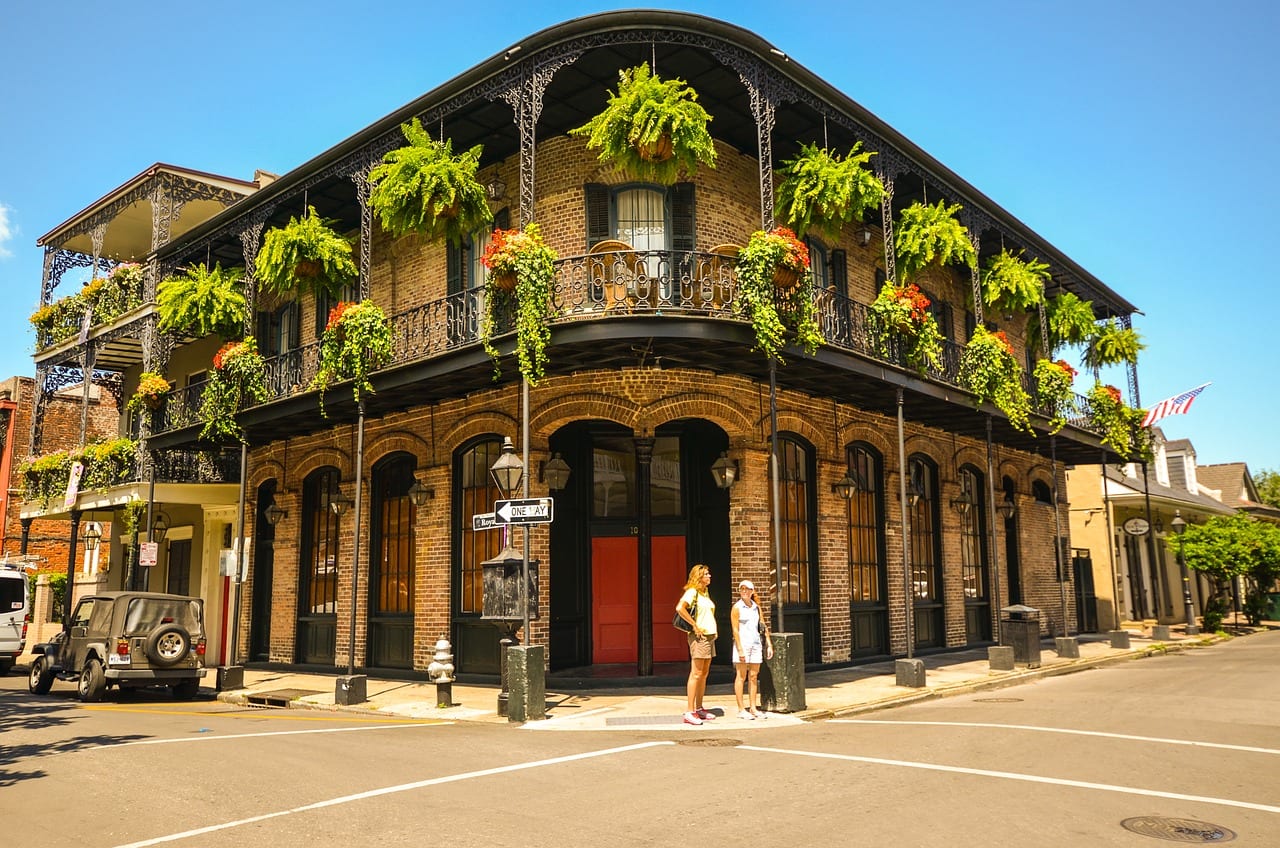 Indisputably the hub of everything that is happening in New Orleans, the French Quarter is a "must see and do " experience. From the historic architecture and cultural opportunities, this is one cool place to explore.
Jackson Square
We start at Jackson Square which sits directly in front of the famous Mississippi River.
The square is a lively people watching place. You will find live street entertainers here, from musicians to acrobatics.
For something a little different, you might consider a horse drawn carriage ride around the area. You'll hear plenty of history and stories along the way.
Saint Louis Cathedral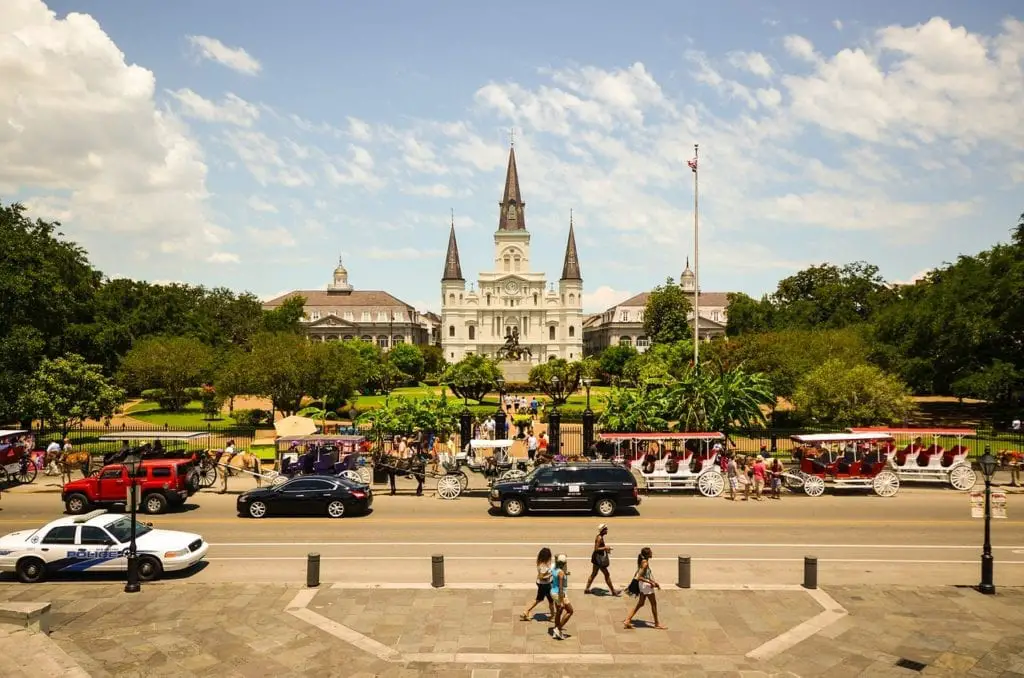 Seen from Jackson Square is the unmissable sight of Saint Louis Cathedral. The historic landmark was originally constructed in 1727, and entry is free.
The Roman Catholic Church welcomes visitors from 8.30 am to 4 pm daily. Be sure to check mass times when planning your visit.
The French Market
A New Orleans institution, the French market has been opening its doors since 1791.
Spanning six blocks through the French Quarter, the market was once a Native American trading post. Now you can stroll through the stall holders selling souvenirs, home wares, apparel and plenty of food stops.
The Cabildo
If you have time in your 3 day New Orleans itinerary, the Louisiana's State Museum  is worth a visit. it is located just off Jackson Square.
The building was constructed under Spanish rule and is draped in history. Inside, the museum houses an impressive collection of artwork, costume pieces, a historic  timeline of Jazz and civil recording throughout the time of French and Spanish rule and more. They also have regular events you can check out on their website.
Entry is US$10 for an adult.
Louis Armstrong Park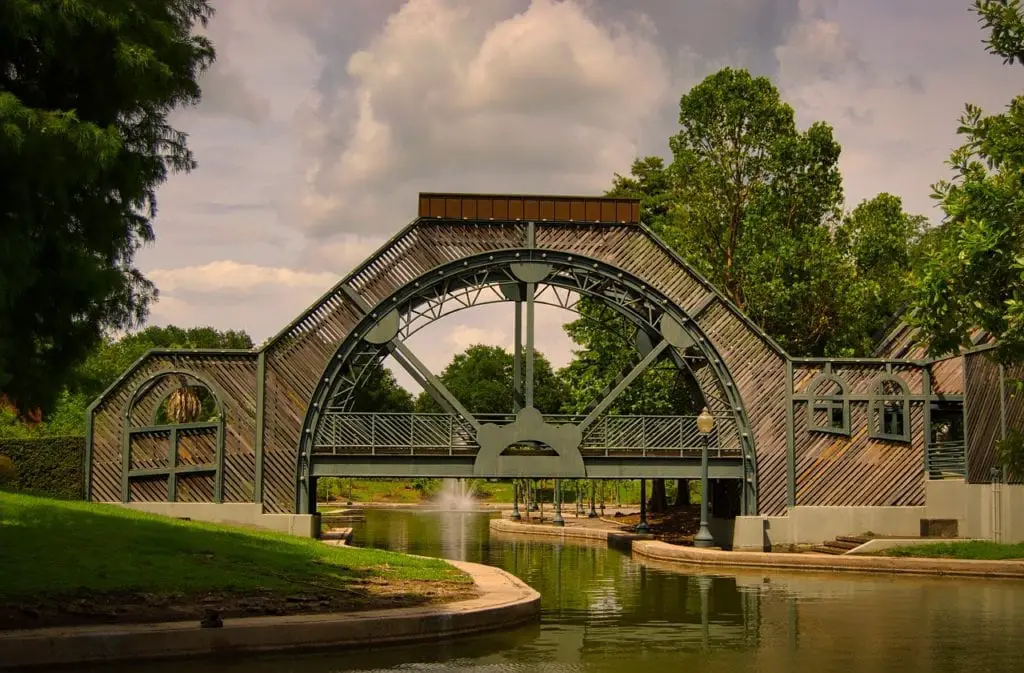 Located behind the French Quarter is Louis Armstrong Park .
The 31 acres of historic park was named after the famous jazz musician, Louis Armstrong. Within the park you will find Congo Square where yo'll learn about the tradition of slaves who gathered here to sing and beat their drums, dance and sell homemade goods.
The park is also home to the French Opera House, the Sculpture Promenade and garden, and lagoon.
Bourbon Street – night activity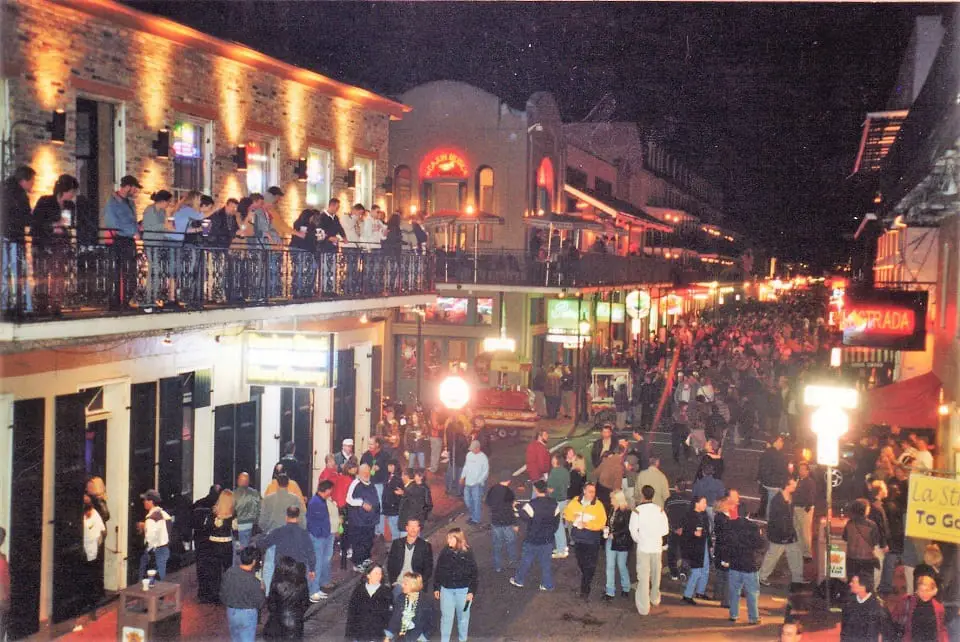 An eye opening and over the top experience awaits. This is Bourbon Street!
Smack bang in the middle of the French Quarter is the lively and loud Bourbon street. Extending 13 blocks, it's where the people come to party – hard.
Bars and clubs come to life with live music extending onto the jammed & packed street. Party goers move from bar to bar and spill onto the streets. There are frozen daiquiri bars where you can fill up a large plastic cup and move on.
The traditional bead throwing from balconies was absolutely crazy when I was there. It originates from the annual Mardi Gras Parade, where beads are thrown from the floats.
It's a crazy fun filled night and I managed to have the best time ever.
If you are not into seeing the loud and lively side, try to get there earlier in the evening. Alternately, you could visit during day light hours for a more subdued experience.
NEW ORLEANS ITINERARY – DAY 2 – Cultural Experience
Today is all about indulging in some of the cities best cultural highlights. We look at all the great things this diverse city is known for.
Cultural Highlights of New Orleans
Mardi Gras Musuem
Number One Cemetery Tour
Cruise on Steamboat Natchez
New Orleans food tasting
Ghost and Vampire Tour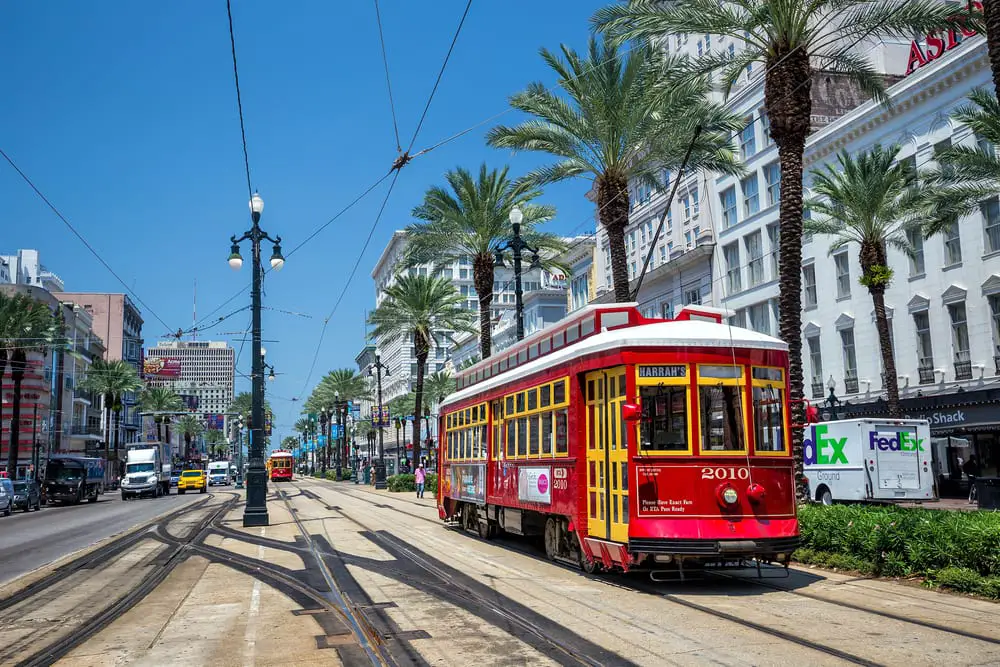 Mardi Gras World
New Orleans is famous for its Mardi rGras so a quick tour of the Mardi Gras Museum is the first stop of the morning.
Learn about the history and customs of Mardi Gras and watch the artists at work. This is a year long event as preparations are made for the colorful and elaborate floats.
Jump on a tour that lasts one hour and starts from 9.30 am. A free shuttle bus pick up can be arranged as well.
Tickets are around US$22 per person. Mardi Gra World Website. 
Number One Cemetery Tour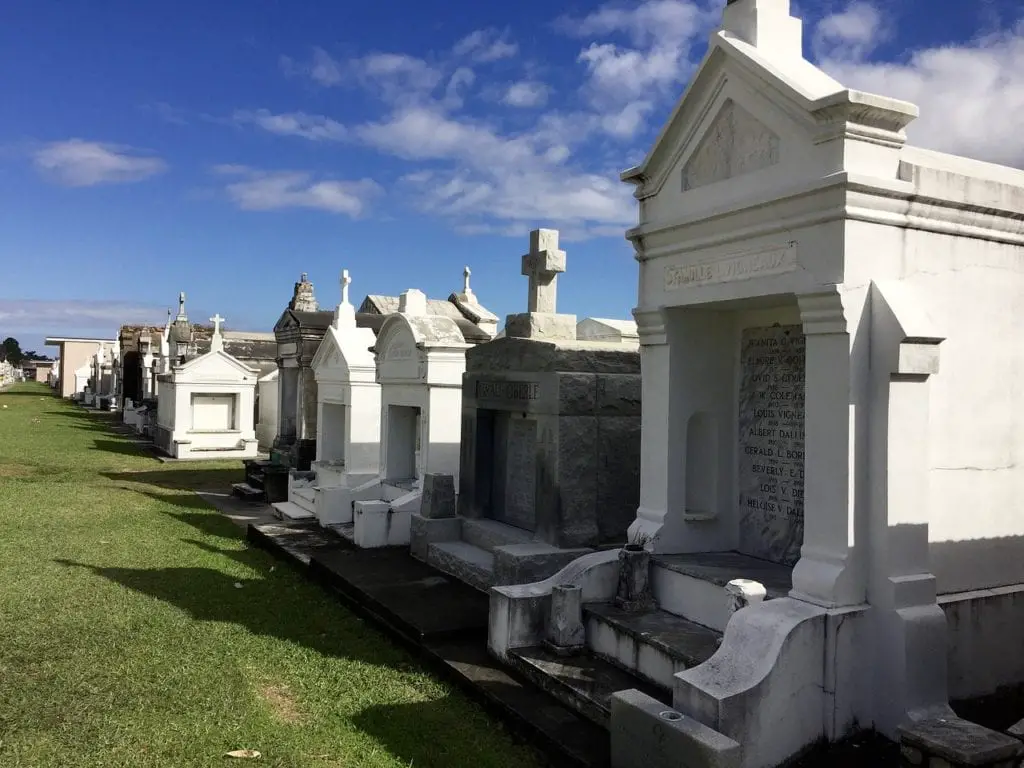 New Orleans is known as the "city of the dead".
St Louis Cemetery consists of 3 cemeteries, the Number 1 being the oldest. Listed on the National Register of Historic places, there are many famous people buried here.
What's so fascinating is the stories behind it, particularly why it is mostly above ground.
Due to a rise in vandalism, the cemetery was closed to the public and visitors must be on an accompanied tour to gain access. See Cemetery Number 1 tour here.
Cruise on Steamboat Natchez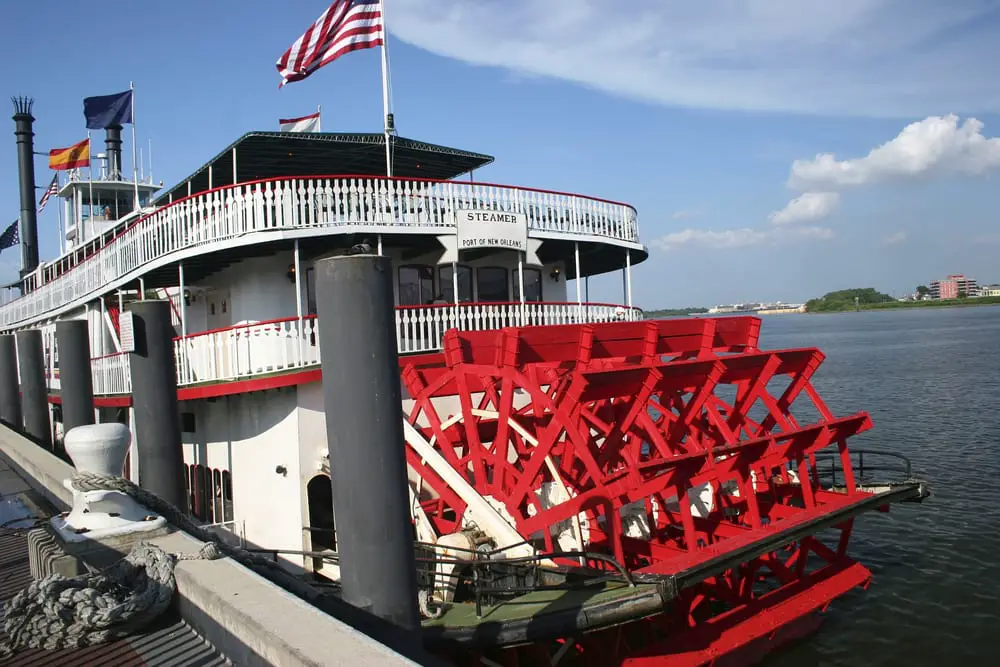 Jump aboard the Steamboat Natchez for a leisurely cruise.
A great opportunity awaits in cruising the Mississippi River, and taking in the sights and sounds of the city from the water. it's a nice chance to give the feet a rest and enjoy a leisurely cruise.
Cruise options
We took the Jazz Cruise over 2 hours and enjoyed some local sounds while taking in surrounding area. Located along the French Quarter, it is easy to get to.
You also have the choice of a lunch or dinner cruise or just the cruise itself. There is plenty of great southern hospitality and booze of course
For a range of cruise options – click here. 
Tasting the local food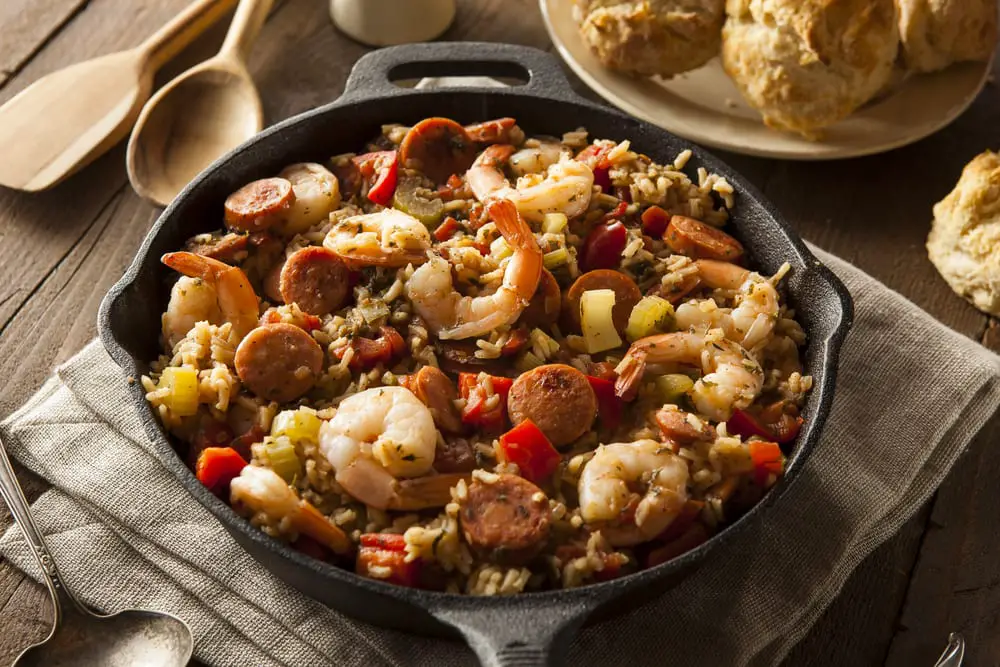 One thing is for sure, New Orleans is different, but in a totally cool kind of way.
The food here is no exception. The unique flavors of Cajun and Creole cooking make for some amazing dishes you simply must try. I fell in love with the food. Here are some famous dishes worth ordering.
Gumbo :  a full bodied stew, thick in consistency and packed with flavor. Made with a variety of vegetables and either meat, sausage or seafood. Best Gumbo Restaurants- click here. 
Jambalaya: a mix of French and Spanish influences, this dish is a lot like a paella. A mix of rice, sausage and vegetables, the dish may come with seafood or chicken. See a range of places to try Jamablaya here. 
Po' Boy : New Orleans big sandwich. Served on a long white baguette and filled with large amounts of meat or fried seafood. See Po Boy locations here.
Beignets: These fluffy fried french donuts topped with powered sugar are a massive hit in town. Expect a long line at Cafe Du Monde located in the French Market. There are a total of eight location around the city now. See Cafe De Monde locations here. You can also try Cafe Beignet which has four locations.
Red Beans & Rice: a hearty dish traditionally served on a Monday when the ladies of the house would cook up a pot while doing a load of laundry. You will find it on my menus across town. Generally served with smoked sausage. Best red Beans and Rice restaurants.
Ghost, Voodoo and Vampires Tour – evening activity
Get ready for some spooky night time encounters.
This tour is the city's number one ghost tour. An eerie experience awaits as you make your way around the city and hear stories of ghosts, witches and vampire tales. The one hour tour starts in the French Quarter, making its way around to many haunted locations.
Tour price US$25 per person – for more details click here.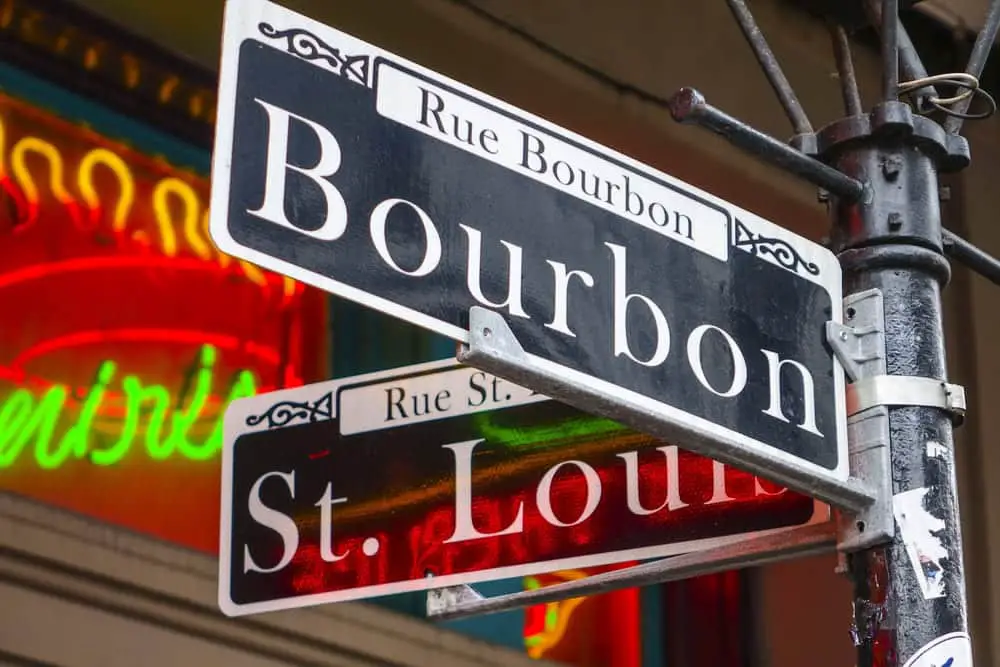 NEW ORLEANS ITINERARY – DAY 3 – Plantations & Alligators
OR alternate itinerary – Magazine Street and Garden District. (see below for further details) 
Day 3 combines two amazing activities which you can get on the one ticket. Alternately, you can pass on one and spend your final day exploring a little more of the city. If you choose to do both, this tour takes 8 hours and finishes late afternoon.
Oak Alley Plantation
Airboat Swamp Tour
Jazz and Blues – night activity
 Oak Alley Plantation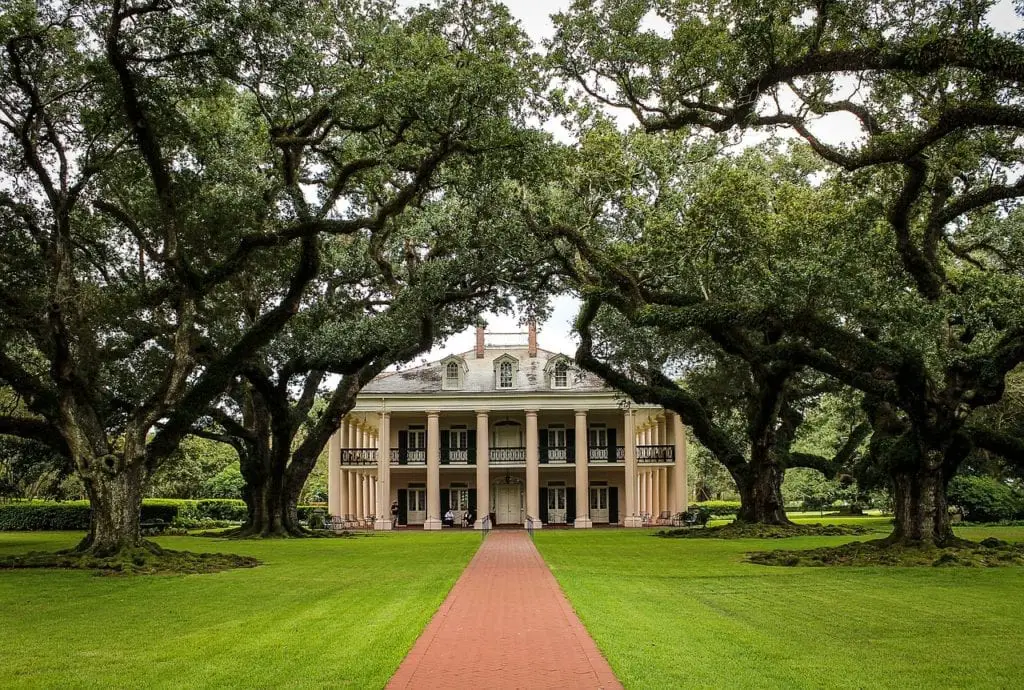 There are a few Plantations you can visit. Oak Alley is the most popular and my personal favorite.
Draped in history of over 200 years this former sugar can plantation saw some 120 slaves working the fields.
Built in 1839, the entrance to the home is lined with oak trees over 250 years old.
The drive to the property is around 1 hour from New Orleans.
See single tour prices to Oak Alley here. (4 hours)
Combined with swamp tour by airboat ( 8 hours) 
Airboat Swamp Tour
A tour of the swampland outside of New Orleans is a great day out of the city.
The large airboats effortless glide across swamp, in water barely an inch deep in places. There is no better way to search for alligators. You'll be whisked away, sometimes at high exhilarating speed but also at cruise pace.
Most importantly, don't forget your camera for this one.
See single tour prices for Swamp tour  here 
Combine with Oak Ally Plantation (8 hrs) 
Watch a Jazz band – evening activity

New Orleans is the original birth place of Jazz but Blues is also very popular here. It is the perfect last night activity in New Orleans.
Venues across the city play live music every day and night of the week. There is no shortage of entertainment here in the city of music.
Stop in for a drink or bite to eat and settle back for some live entertainment.
For the best places to hear Jazz- click here. 
For the best Blues clubs – click here. 
NEW ORLEANS ITINERARY -Magazine Street & Garden District 
(As either an alternative to taking the Plantation and Airboat tour OR an extra day in town.)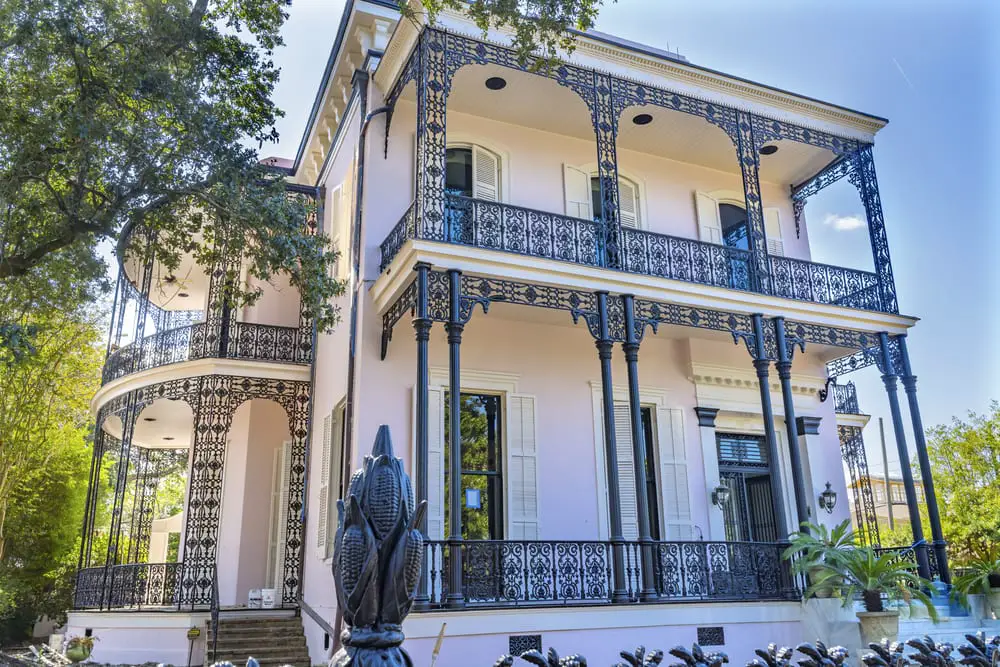 Magazine Street
Get ready to shop, eat and explore. Magazine Street has it all.
A 6 mile stretch from Canal Street to Audubon park, Magazine Street runs through the Central business District, Arts District and Garden District. It's an eclectic mix of shops and there is something for everyone.
You will find a tonne of interesting stores, art galleries, pubs and places to eat along the way. It winds its way parallel to the Mississippi River and passes through many districts.
The great thing about Magazine Street is the distinct uniqueness from store to store. So if you are keen to take something home as your reminder to your visit here, this is the place.
Garden District 
Wanting to indulge in some Southern charm? Take a walking tour of the Garden District.
Plantation style mansions adorn the streets with parkland surrounding the area. The houses are beautifully presented with wrought iron features, wrap around porches and well manicured lawns.
you can catch the St Charles street car from the French Quarter right up to the Garden district. It is only $1.25  and leaves from Canal Street.
A walking tour is a really great way to not only see the impressive homes but hear about the history along the way. A walking tour is really cheap and worth every cent.
See a range of  Garden District walking tours here starting at US$20 per person. 
7

 UNIQUE NEW ORLEANS HOTELS

It is quite common that most people will want to stay in the French Quarter, which totally makes sense. It's close to all main attractions and makes getting around on foot a breeze.

The range of hotel styles means you have a lot to choose from. Here are some unique and amazing places to stay.

 

THE ROOSEVELT

classic style 4.5 star

ROYAL SONESTA

historic 4 star

GRENOBLE HOUSE

romantic 3 star

HOTEL MAZARIN

boutique 3 star

HOTEL LE MARAIS

modern classic 3 star

OMNI ROYAL

classic elegance 4 star

LOEWS NEW ORLEANS

luxury 4 star

Conclusion 

New Orleans is a fascinating, historic and lively place to visit. 

It is wonderfully unique and full of that special Southern charm. Travelers are spoilt for choices when it comes to holiday styles.  It is perfect for history buffs, those wanting a cultural experience, foodies and music lovers, it really has it all. Enjoy your 3 days in New Orleans to the fullest.

Like it. Pin it for later.