As an Amazon Associate I earn from qualifying purchases. I get commissions for purchases made through links in this post.
Driving Tasmania on an independent holiday is truly amazing.The scenic route is one of Australia's best and most popular road trips. This Tasmania 2 week itinerary takes you full circle and focuses on National Parks, Historic Landmarks and fresh local produce. Of course, not forgetting the many Tasmania attractions, including some truly epic things to do and see. 
In short…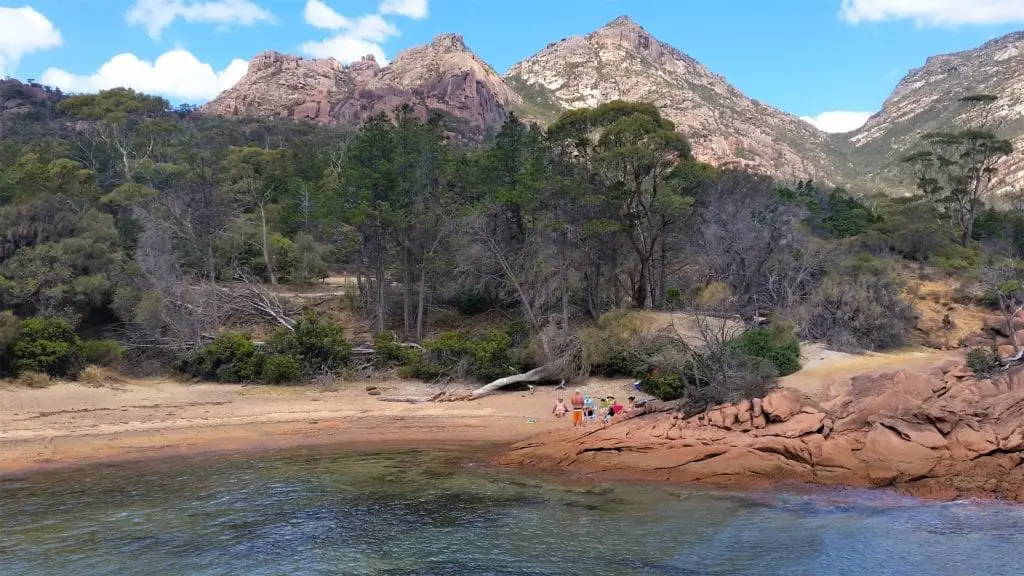 14 DAY TASMANIA ITINERARY
The best way to see the State is on a self drive Tasmania Road Trip.
This Tasmania itinerary encompasses all the best places to stop and stay and all the best things to do in Tasmania. 
One of the appealing factors is it's size. You can pack a whole lot in , in a relatively short time. You'll be at your next destination in no time, and not having to waste hours of driving to get to your next stop.
One of the other appealing things about Tasmania is, it's a great place to go on a budget.
The sheer beauty of the land will have you engaged the entire time on the road. For this reason, Tasmania is one of my favourite destinations. 
Why we chose a 14 day Tasmania itinerary.
I've done a 7 day trip to Tasmania, almost identical to the following itinerary. It was terribly rushed and I was constantly aware I had to keep moving. So this time round, we decided to do a 14 day Tasmania itinerary, as I learned I needed the extra time to see it all. It was the best decision ever. 
So if you have the time too, you won't be disappointed.
Tasmania 2 Week Road Trip Destinations
TASMANIA 2 WEEK ROAD TRIP DESTINATIONS
Day 1.  Ferry – Melbourne to Devonport
Day 2. 
Cradle Mountain
Day 3
 Strahan
Day 4.
Queenstown
Day 5 Lake St Clair & surrounds
Day 6 & 7
Hobart
Day 8 & 9
Tasman Peninsula
Day 10 & 11
Freycinet National Park
Day 12
  Bay of Fires
Day 13
Launceston & surrounds
Day 14
Ferry – Devonport to Melbourne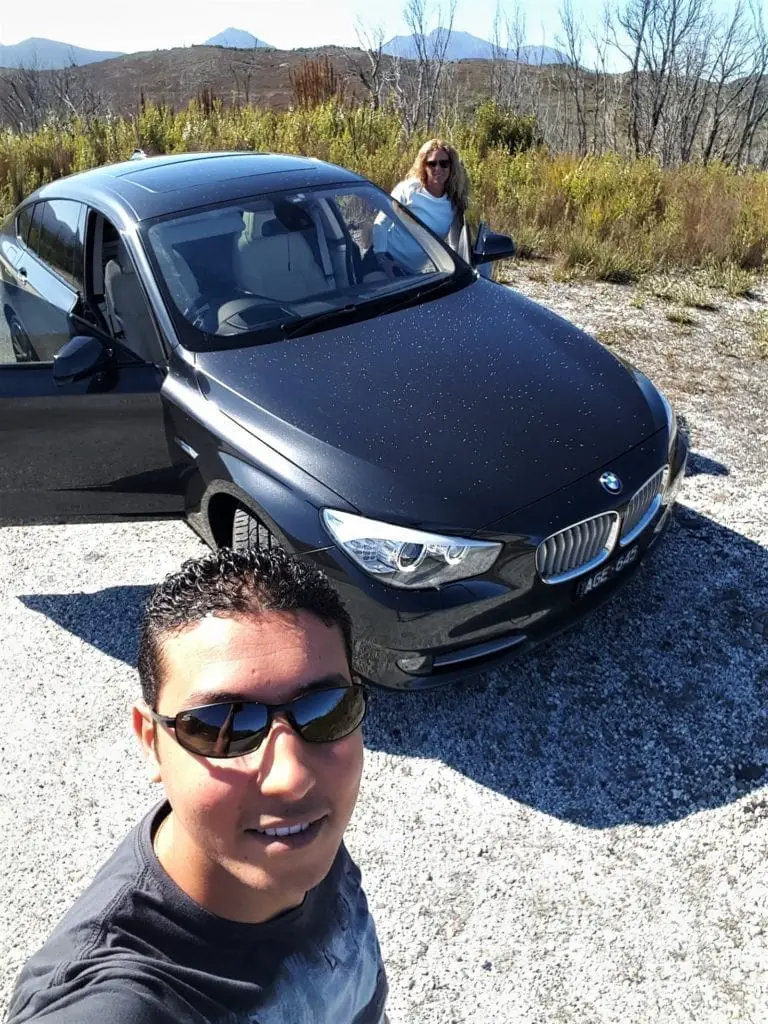 ---
DAY 1. SPIRIT OF TASMANIA FERRY
Melbourne to Devonport distance 273 nautical miles / 9-12 hrs ferry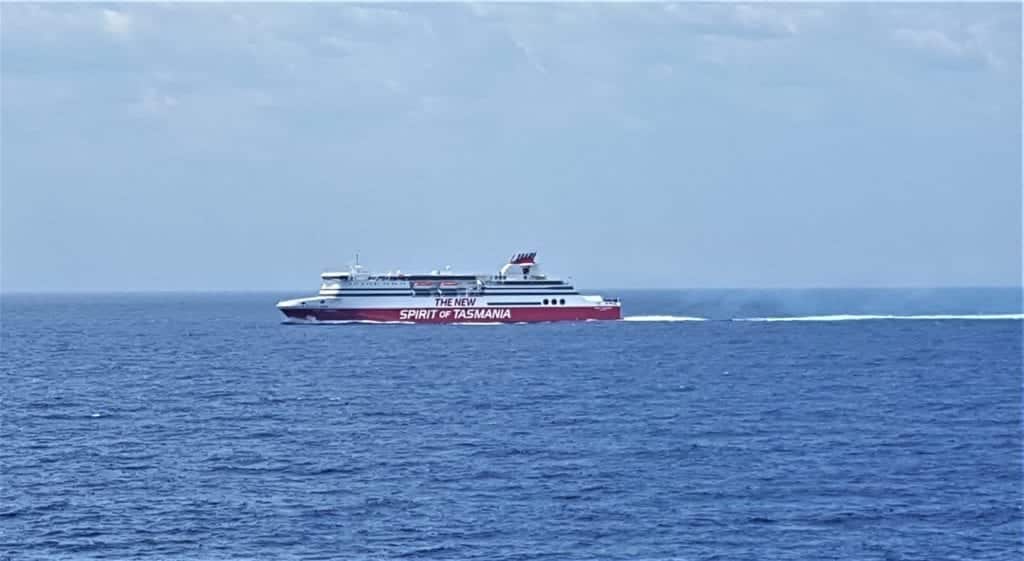 Firstly, you can choose to fly into either Hobart in the south, or Launceston in the north. Of course you'll have to hire a car to get around.  
Or you can take your own car on the Spirit of Tasmania Ferry from Melbourne.
The crossing takes between 9 to 12 hours and sails day and night (dependent on time of year) .
The ship has a restaurant and cafe, tour desk, movie theatre and plenty of space to relax. Kids have a game zone and play area to keep them occupied. There are always great deals to take your car and it works out very affordable. 
TIP: Sail during the day and save money as no need to book a cabin. 
---
DAY 2 CRADLE MOUNTAIN
Distance Devonport to Cradle Mountain 77.8 km / 1.15 hours drive.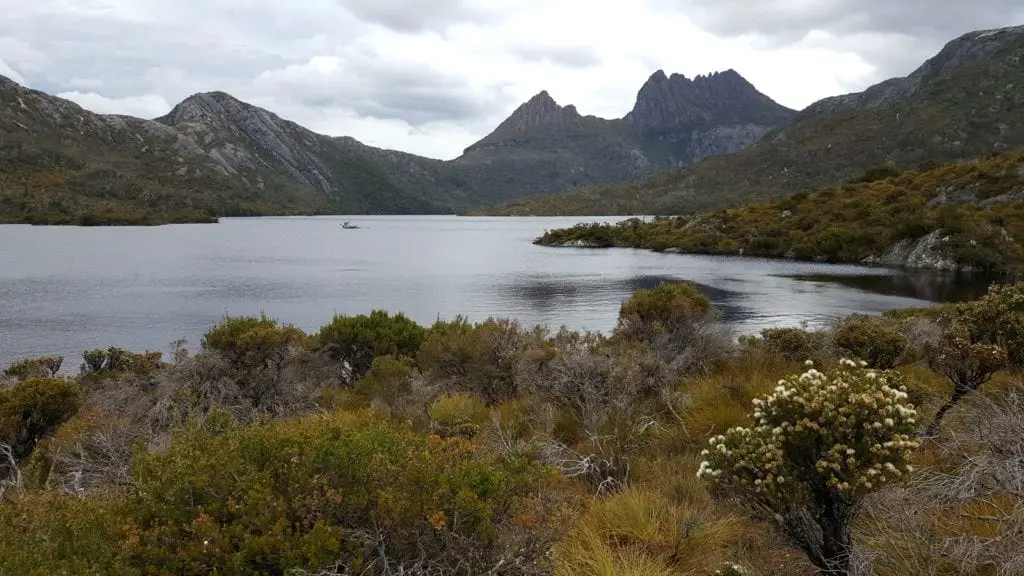 Our Tasmania road trip begins with the iconic Cradle Mountain national Park.
The Cradle Mountain & Lake St Claire National Park area is a
world renowned
park.
It's rugged, it's dramatic and it's home to the famous
Overland Track.
The area receives snow during the winter months but is known to receive snow much earlier. I have been turned back for this reason during the month of April, so best to check conditions before hand if in doubt.
Luckily, we were there last week of December this time so no such issues. 
THINGS TO DO IN CRADLE MOUNTAIN
Dove Lake Circuit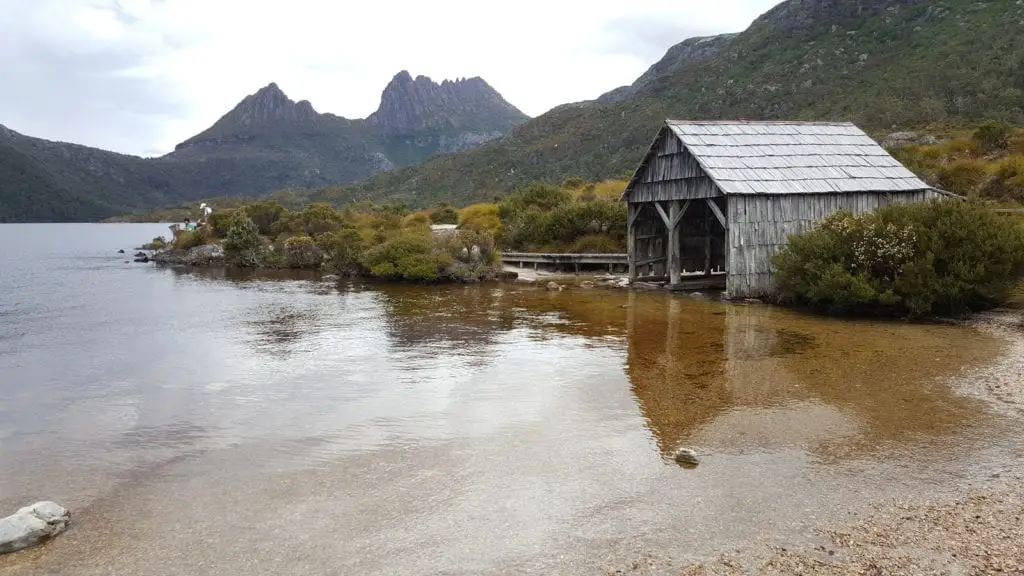 Head off early and give yourself plenty of time to enjoy the area.
We took the popular Dove Lake Circuit, an easy and enjoyable 6 km walk around the lake. With gorgeous mountain peaks surrounding us all the way around, this hike is insanely beautiful.
The track has a boardwalk for much of the way so walking conditions are good under foot. Take your time and your camera, and immerse yourself in the dramatic scenery along the way. 
Be sure to head to the visitors centre first and grab a map of area. 
TIP: the weather can change suddenly and temperatures may be cooler than expected so take a light jacket just in case. 
---
DAY 3 STRAHAN
Distance from Cradle Mountain to Strahan 138 km / 1.46 hrs drive.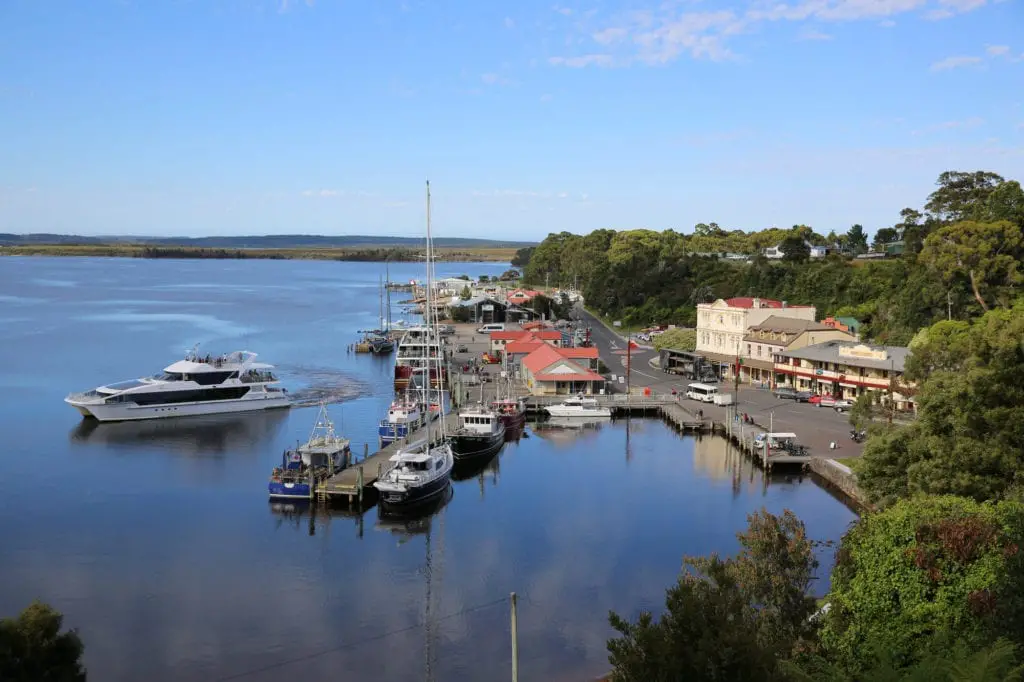 Day 2 of our Tasmania itinerary takes us to the west coast of Tasmania, to the town of Strahan.  It receives rain on 150 days of the year, so be prepared for anything and take it as it comes.
Strahan is  the gateway to Sarah Island. This historic Penal Settlement has a dark and gloomy past and can only be accessed via a Gordon River Cruise. 
Strahan is a great little town to explore and has plenty of  things to see and do. Fishing charters are a popular pastime here, and salmon farms can be seen dotted around the harbour.
THINGS TO DO IN STRAHAN
Gordon River Cruise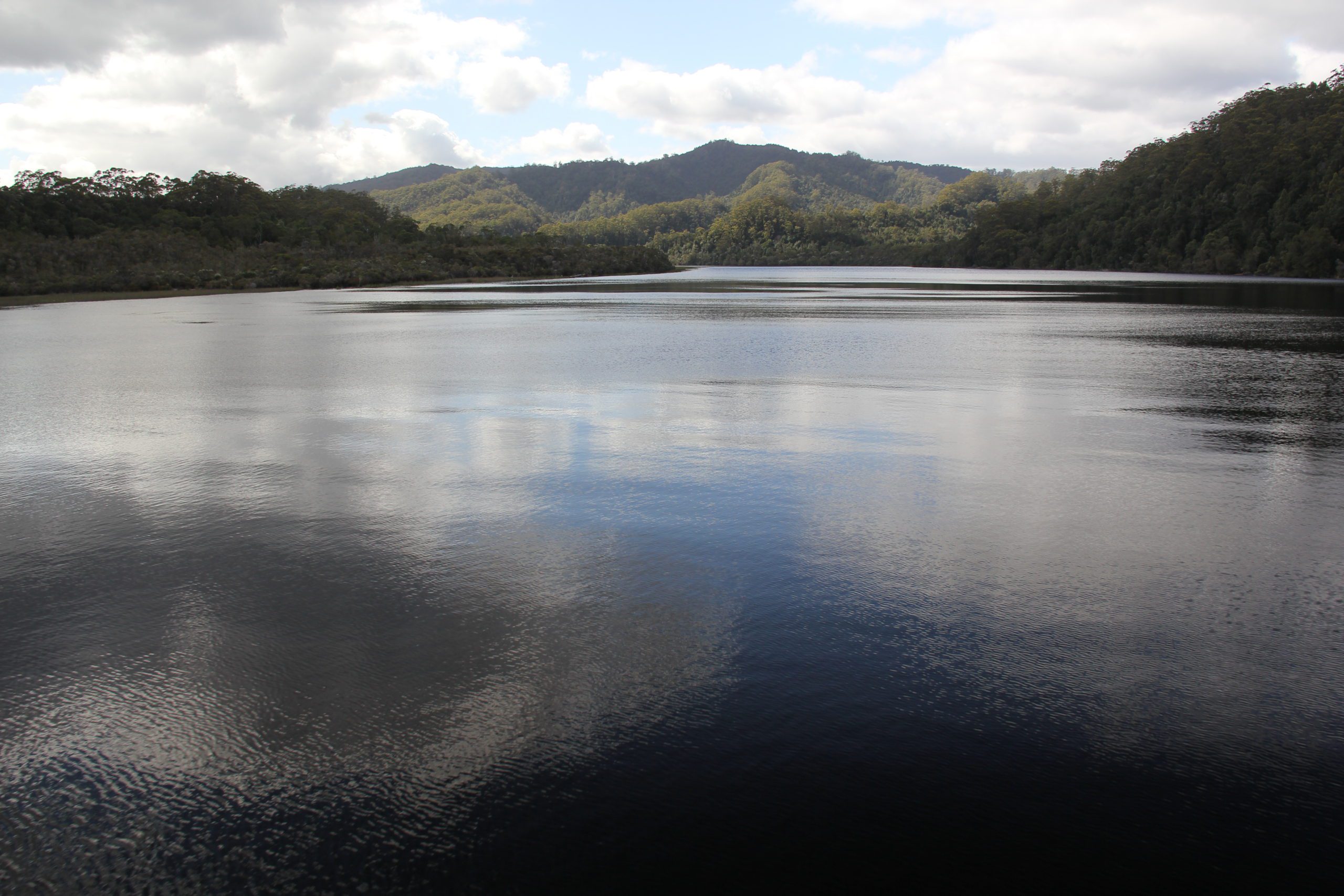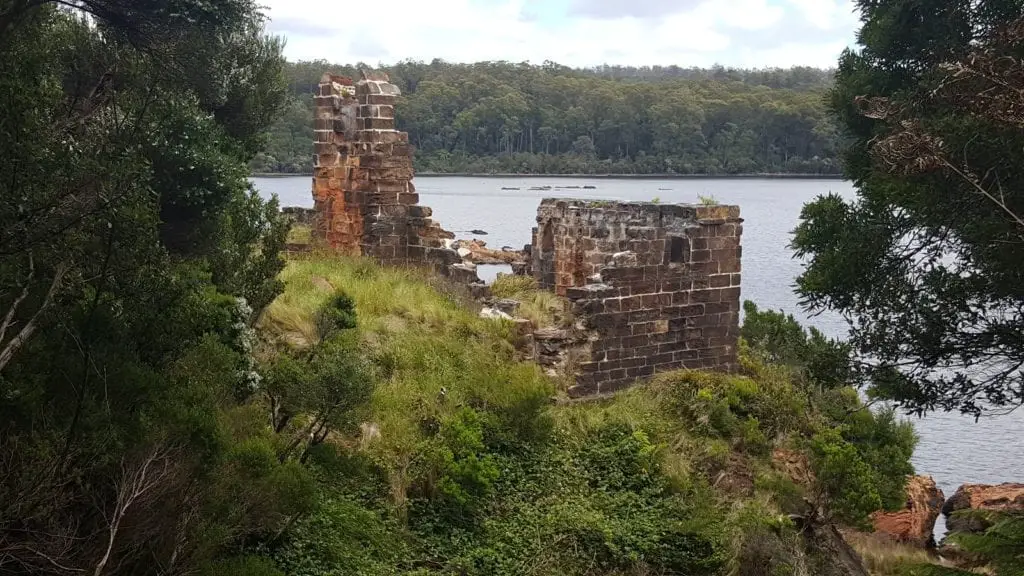 Strahan is probably most famous for the Gordon River cruise. This cruise on the Lady Jane Franklin ll takes you into a World Heritage area. It is a major Tasmania highlight. 
Pass through Macquarie Harbour where many salmon and trout farms are located before heading out past Hells Gate, a narrow entrance into the Southern Ocean.
As you enter Gordon River you'll notice how eerily dark and deep the river looks. It creates a magical reflection.
A stop at the Heritage Landing will get you close to ancient rain forest where towering trees surround you. See the magnificent Huon pines, predominant to the area. 
Next you'll be taken to Sarah island to see the remains of what was once a penal colony. The stories are spellbinding and unimaginable. The tour takes 5 to 6 hours and is a absolute highlight. Bookings are essential due to the popularity of this tour. 
Gordon River Cruise prices and bookings
Morrison's Sawmill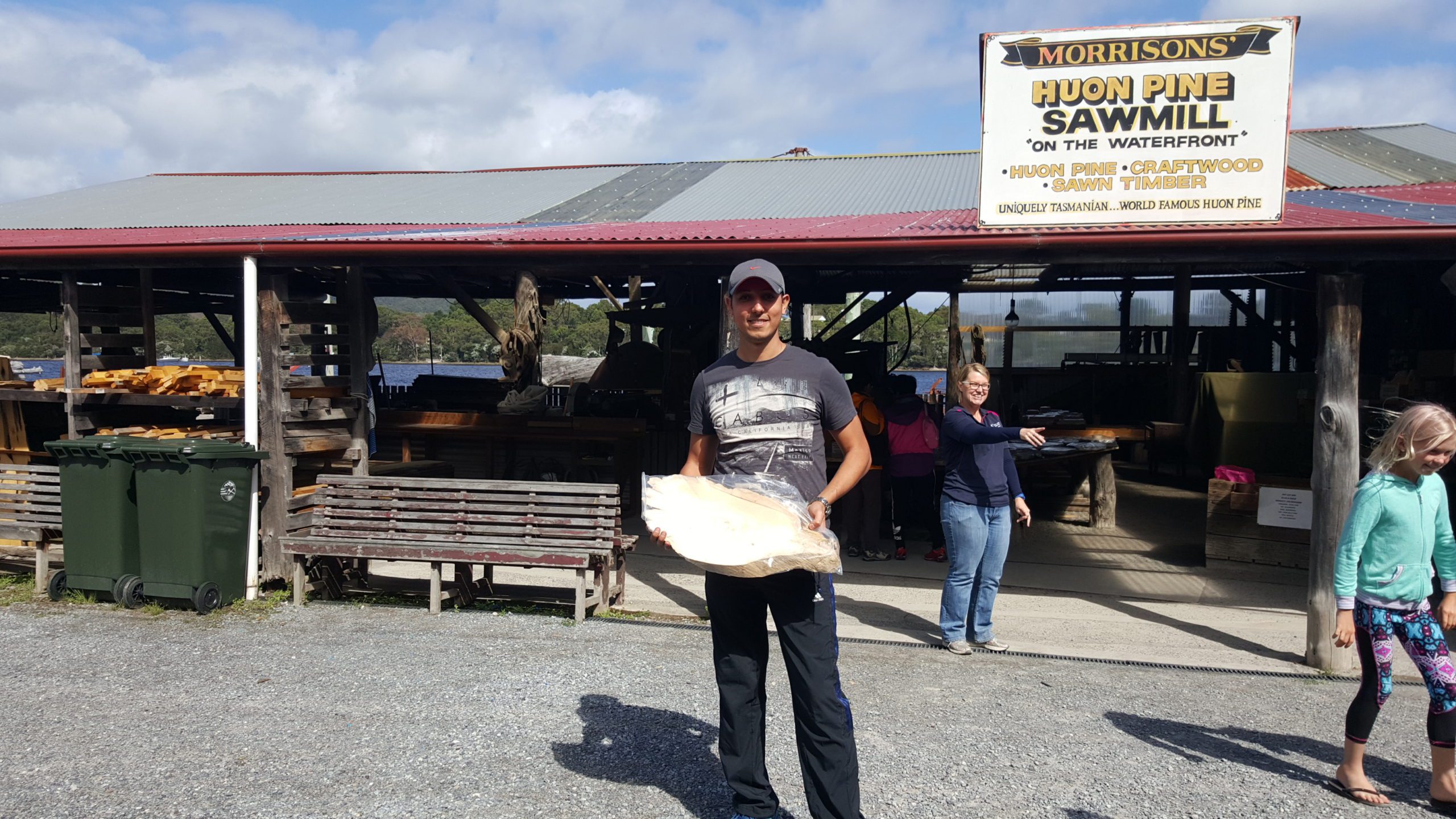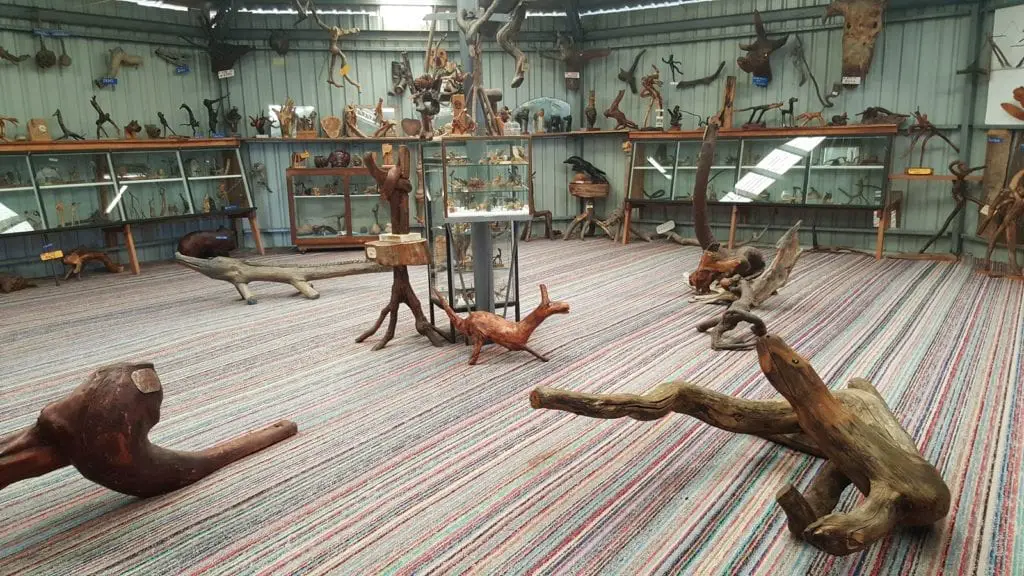 Huon Pine is famous in this area and you will find many gifts of lovely woodwork to take home with you.
We headed for Morrison's Sawmill, located centrally in town and right on the water. See the sawmill and the beautiful pieces for sale. They also had  some really cool raw pieces to purchase for a very low price.
We bought 3 pieces for under $70, took them home and sanded and stained them for serving platters and simple plant holders. They are a beautiful reminder of out time in Tasmania. 
West Coast Wildnerness Railway
Take the scenic train out of town on this half day adventure.
Departing from Regatta Point Station, Strahan, the train leaves several times per day for a 4 hour return trip. You'll hear live commentary along the way while taking in the rugged west coast scenery and stopping at historic landmarks.
West Coast Wilderness Railway prices and booking. 
Spot a Platypus 
If staying at the Strahan Retreat Holiday Park, visitors will have access to the natural stream that flows though the property.
Wild Platypus viewing opportunities are best done at dusk, where you can head down to the viewing platform.
We were lucky enough to see them which was pretty awesome.
---
Day 4 QUEENSTOWN
Distance from Strahan to Queenstown  41. 6 km  / Drive time 42 mins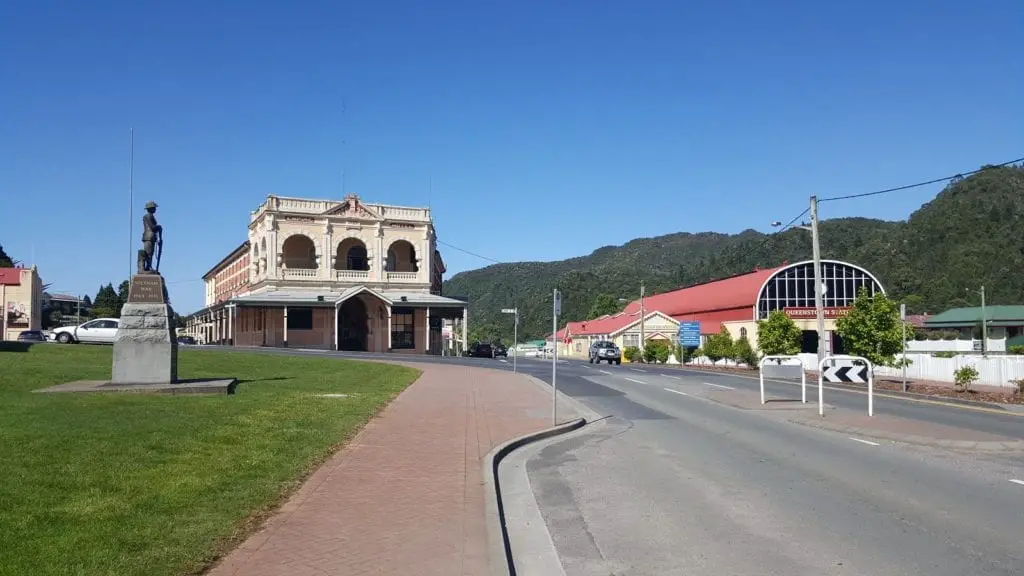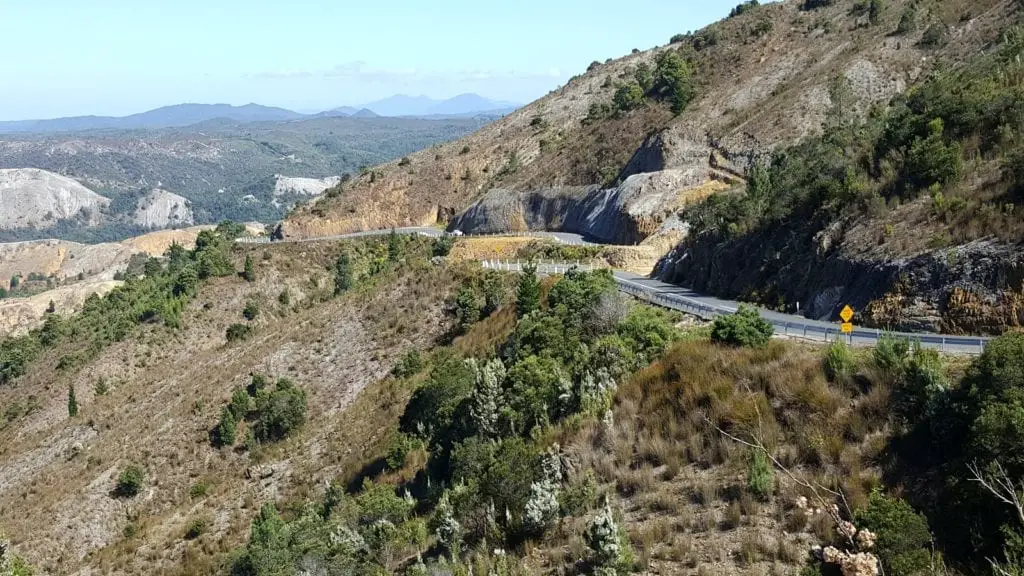 The drive from Strahan to Queenstown  is nothing short of interesting.  You'll wind your way out of Strahan stopping at some great scenic lookouts before heading into Queenstown. The road twists and turns most the way. 
The landscape changes dramatically from lush greenness to dry and arid as your descend into this historic mining town. The surrounding hills are a consequence of extreme logging.
THINGS TO DO IN QUEENSTOWN
Historic walk through town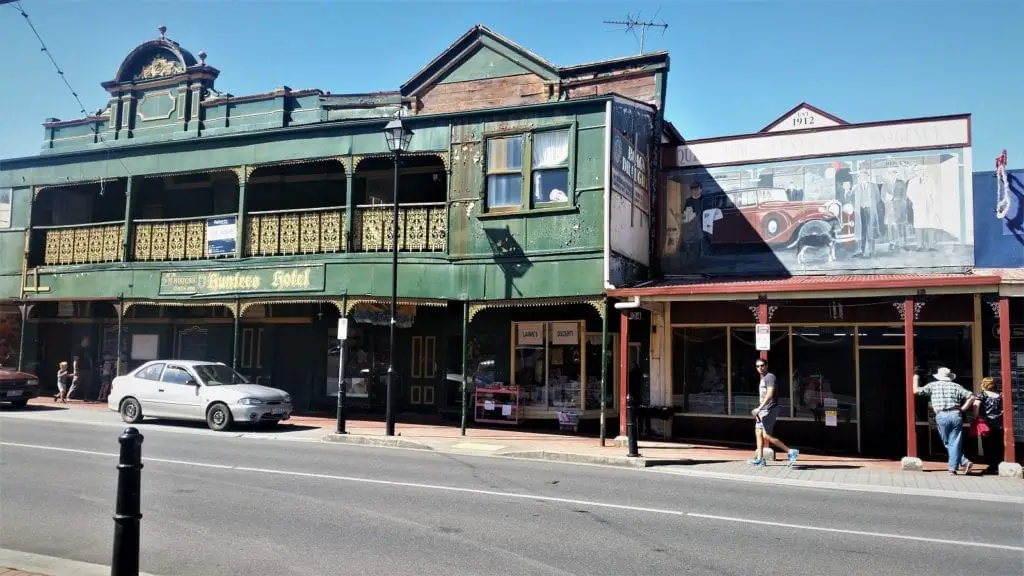 Time has most definitely stood still for much as the commercial area of Queenstown,
Discover the old mining history when Queenstown was a bustling town. You can check out the history museum while there or take an underground mine tour. 
West Coast Wildnerness Railway
Running between Queenstown and Strahan, the train is takes you on either a  half day or full day of discovery.
The 35 km track passes through gorges and historic landmarks. You will be able to jump off at various points of interest.
---
Day 5 EN-ROUTE TO HOBART
Distance from Queenstown  to Hobart 260 km  / Drive time 3.33 hrs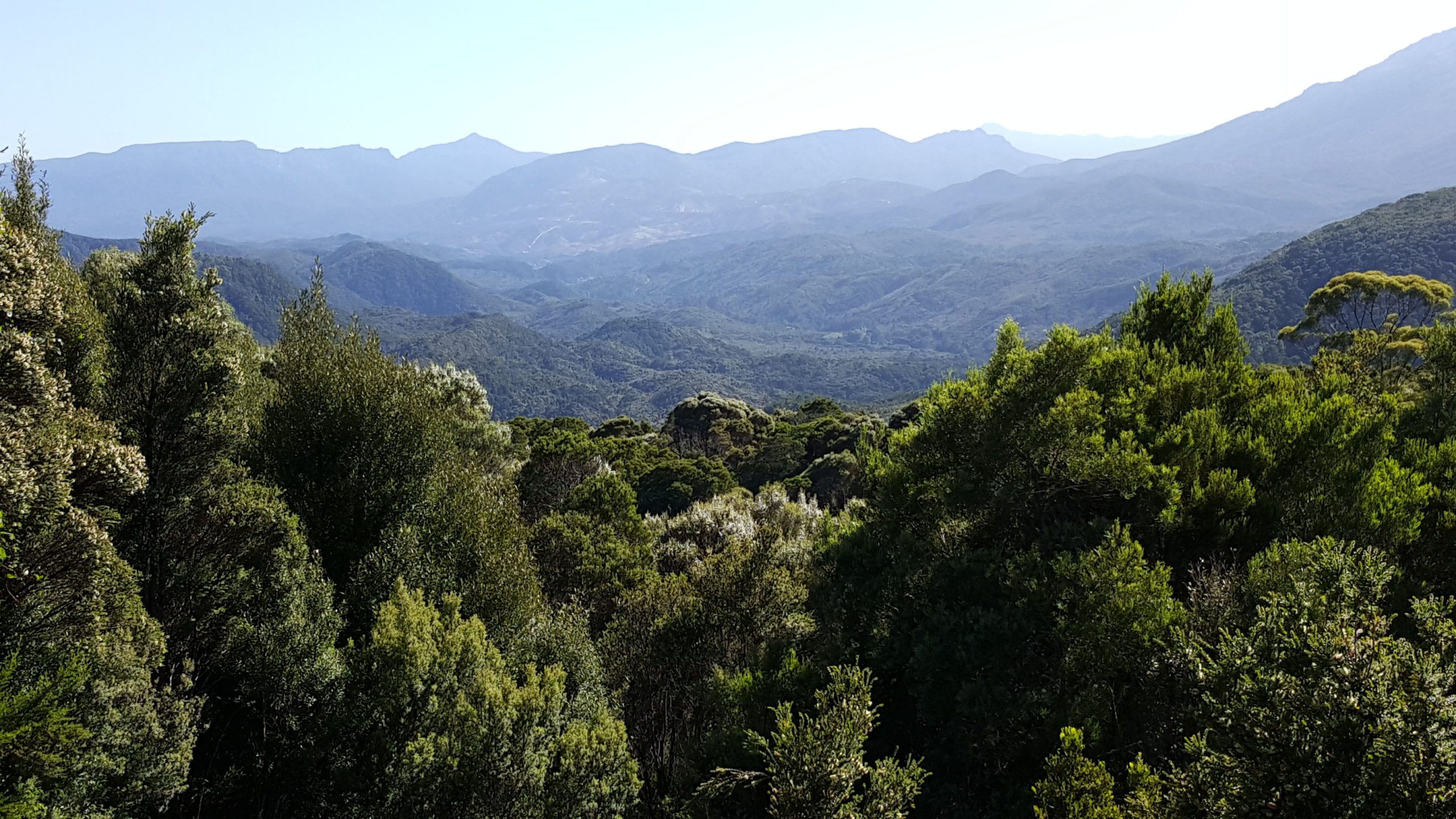 Today is all about getting to Hobart, but not without some outstanding stops on your Tasmania road trip.
I always like to get on the road early, as you never know what you will discover along the way.
THINGS TO DO EN-ROUTE TO HOBART
Lake St Clair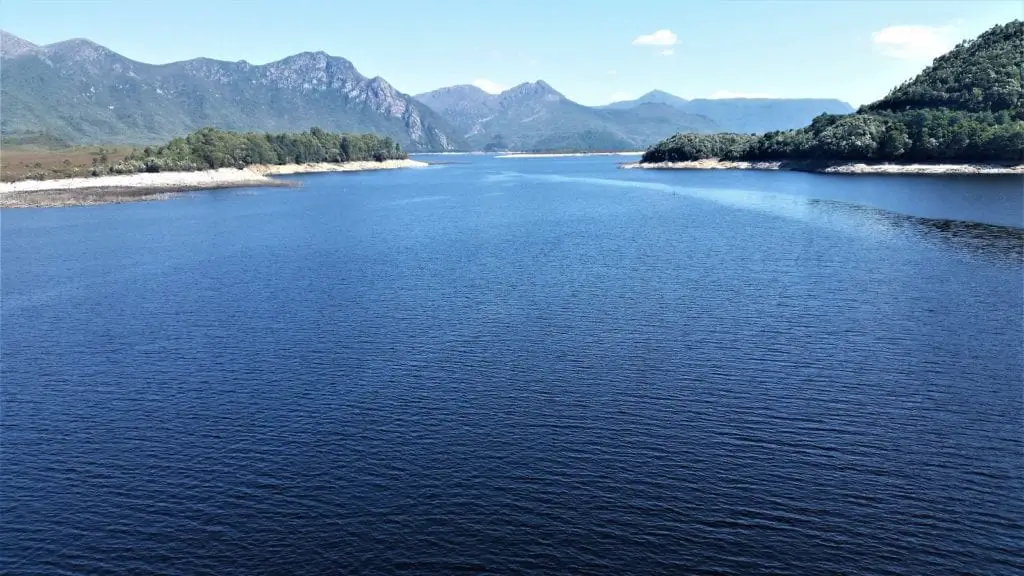 Our Tasmania itinerary has brought us to the expansive Lake St Clair.
This natural freshwater lake forms the southern end of Cradle Mountain – Lake Saint Clair National Park.
Be sure to stop at the visitor's centre  and find out about the many walks that make this area a dream for hikers and nature lovers. 
Lake St Clair is also the finishing point for the famous Overland Track.
Russell Falls – Mount Field NP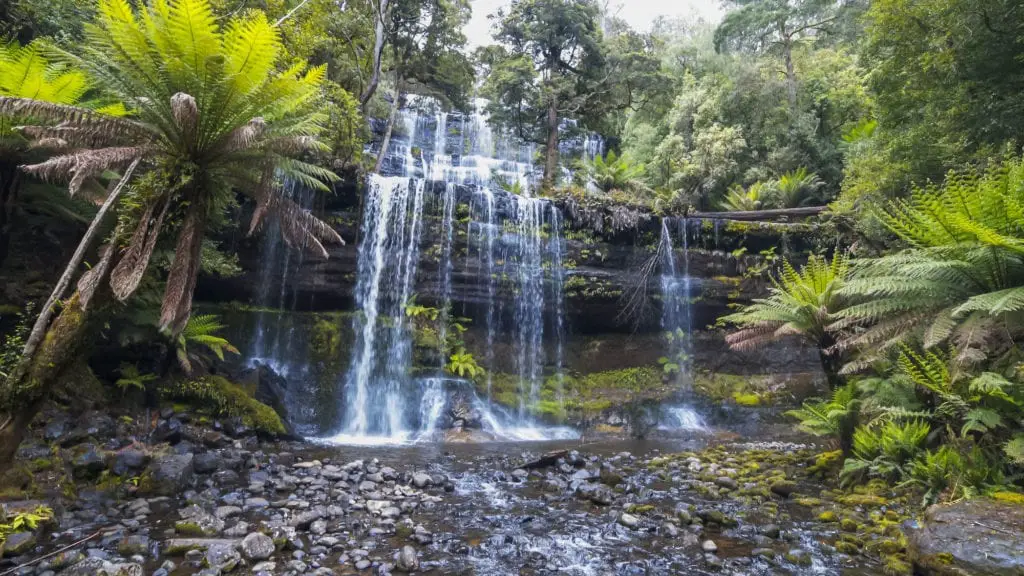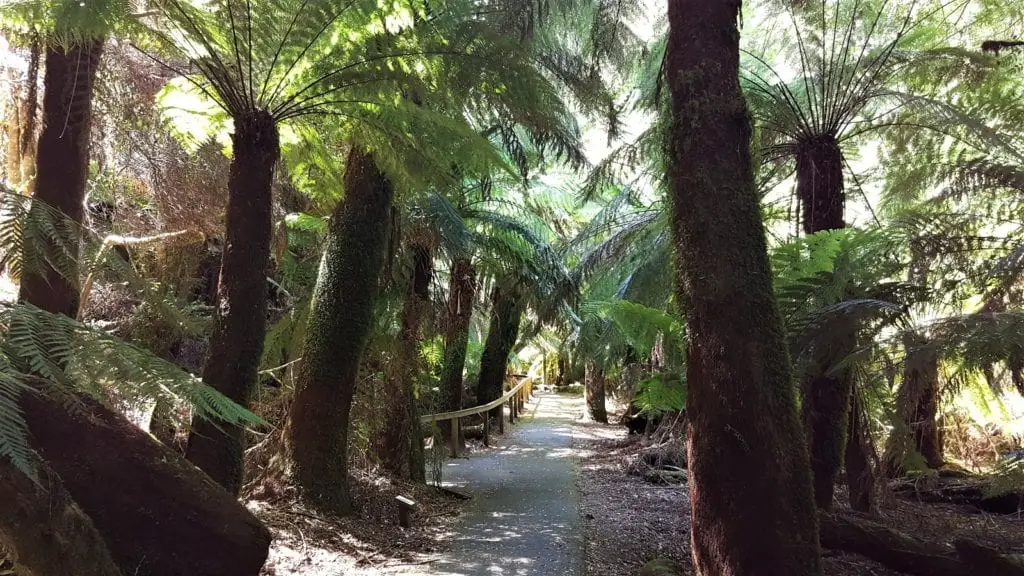 Mount Field National Park is a true Tasmania highlight and can't be missed. The turn off is located around an hour out of Hobart so keep an eye out for it.  If you are here in the summer months the extra daylight will come in handy.
Russell Falls is definitely one of the prettiest waterfalls in Tasmania and the walk around the park is very beautiful.
This is a very popular tourist park and attracts many visitors, yet it never feels over crowded. The walk is quite easy and short so extend your time by continuing on to Horseshoe Falls which doesn't disappoint. The track is gorgeous with gentle flowing streams and towering tree ferns.
You'll spend up to 2  hours here before taking the final leg of your journey toward Hobart. If you have time make a quick stop in New Norfolk (on the main road) which is one of the oldest towns in Tasmania.
---
DAY 6 & 7 HOBART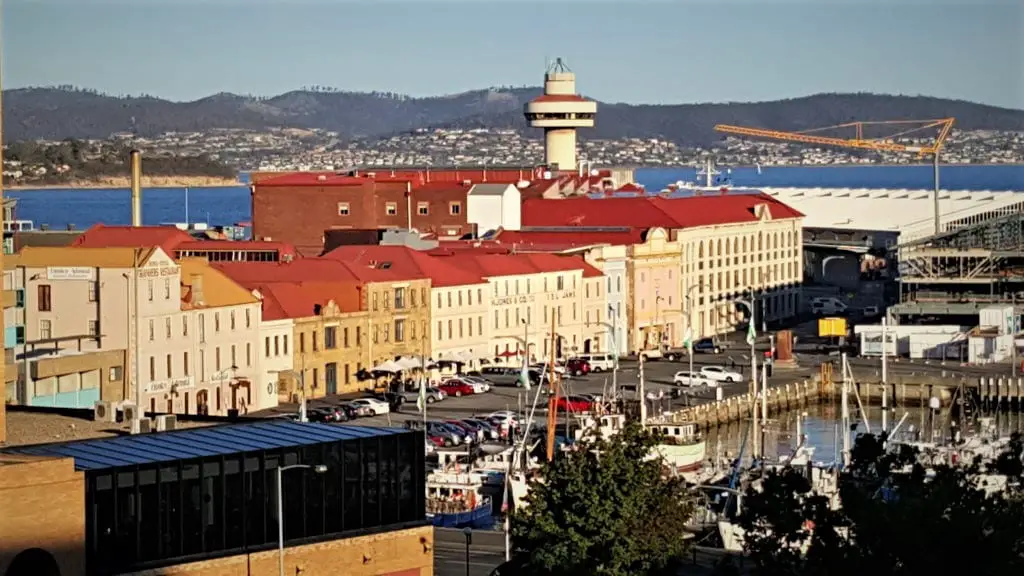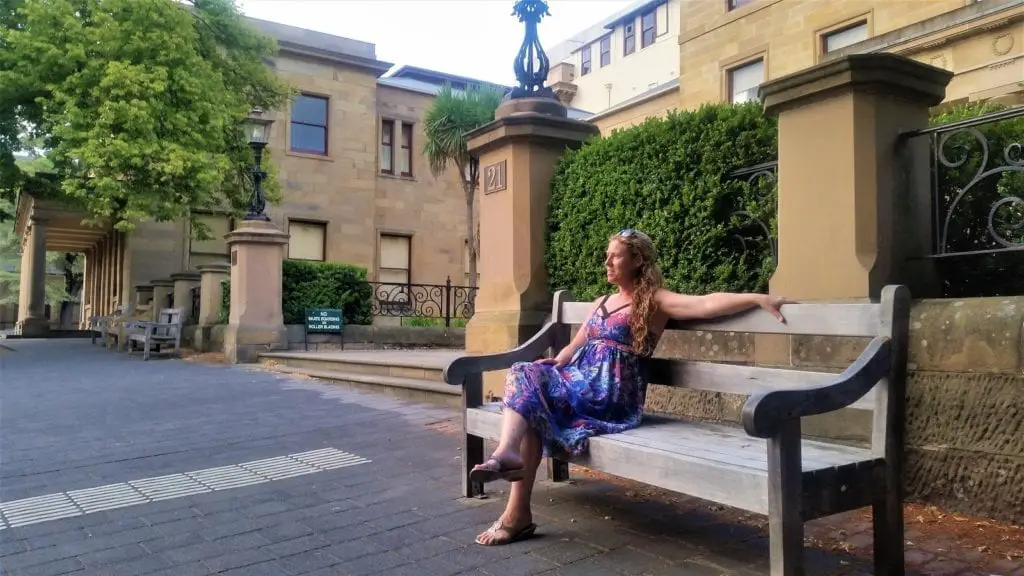 Hobart is one incredibly beautiful city, sitting on the banks of the Derwent River with Mount Wellington taking command in the background.
Even if you are not a big city fan, Hobart feels different. If you want to stay out of the commercial area of the CBD, stick to the waterfront which is where all the best attractions are.
The city takes on a nautical feel and one of significantly rich and historic importance, dating back to its colonization in 1804.
The ornate buildings showcase Hobart's  historic architecture that can be seen on every street corner.
A great way to see Hobart is on the Hop On Hop Off bus tour or by taking a Derwent River Cruise. 
THINGS TO DO IN HOBART
Mount Wellington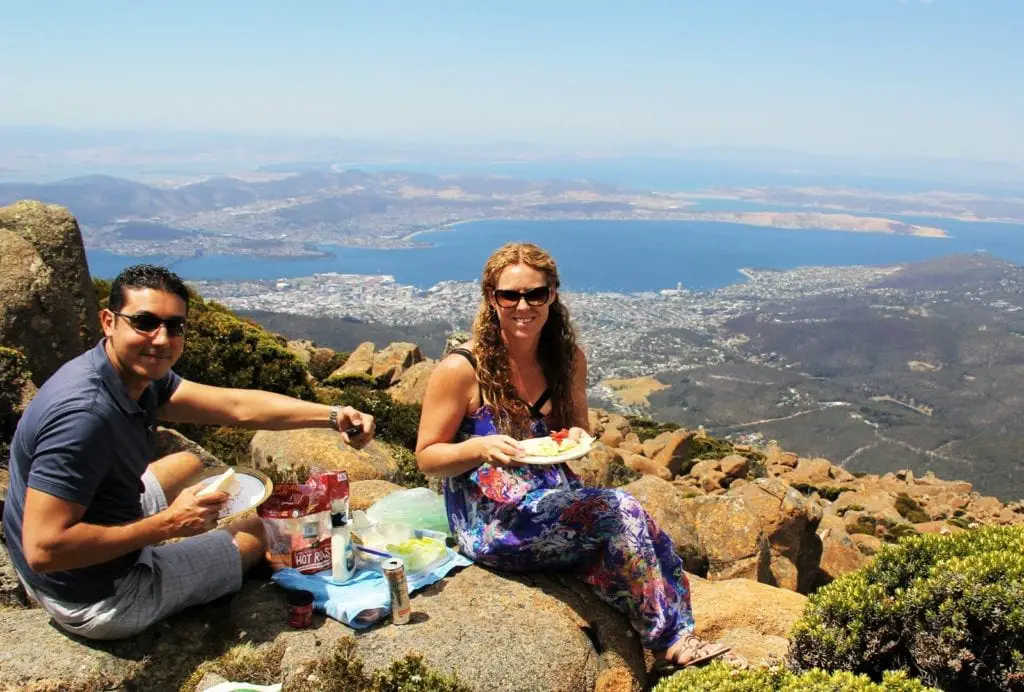 As part of your Tasmania itinerary, Mount Wellington is a must.
The mountain dominates the city skyline is also a playground for hikers and bike riders. For everyone else, you can reach the summit by car in under 30 minutes.
The views across the city below are simply magnificent. We ascended on a clear warm and sunny Christmas Day, picnic ready to go. It was wonderful to spend some time up there and I encourage you to do the same if weather permits.
One of the top attractions is the 20 km bike tour that descend the mountain. All participants are equipped with bike and helmet and transfers from the city.
Mount Wellington Descent Cycling Tour
Battery Point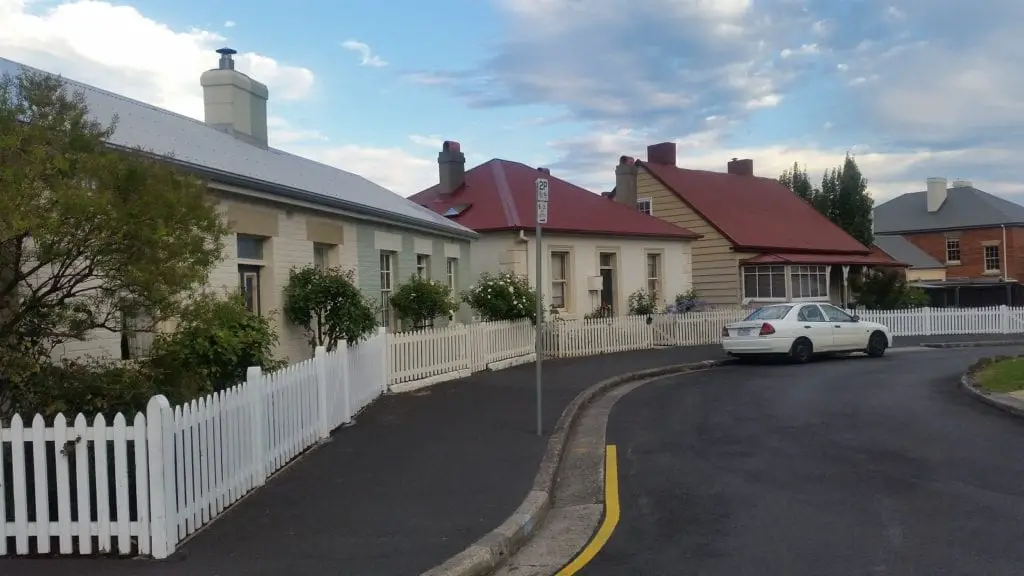 The suburb of Battery Point is an attraction in itself and is accessible on foot from the CBD.
The houses and establishments that make up this historic area are beautifully preserved in classic and ornate detail. Wander the many streets and lane ways, stop at a cafes for coffee or a light lunch and enjoy some time here. Be sure to pass through Arthur Circus, an iconic street in Battery Point.
You will love the detail in old style architecture and the glorious gardens in the houses that you pass. Battery Point is well worth the time and walk. It is also Hobart's highest piece of real estate.
Salamanca Place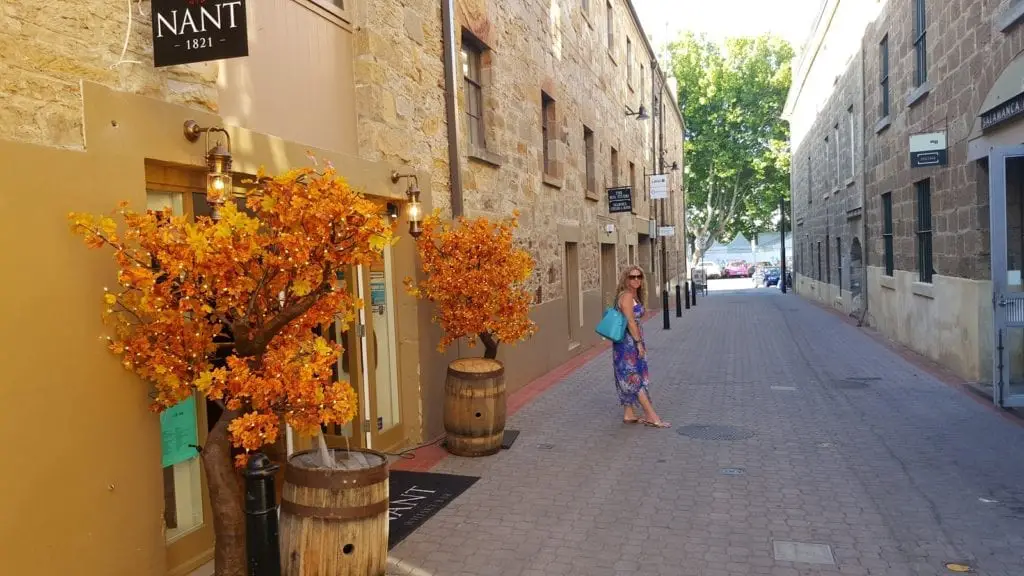 Located in Sullivans Cove and home to the vibrant Salamanca Market, held every Saturday in Hobart.
Browze the many street stalls and indulge in local treats and produce. There is something for everyone.The cobblestone street right on the water front is also a great place to explore the cafes, bars, boutique stores and the Salamanca Art Gallery.
Tahune Airwalk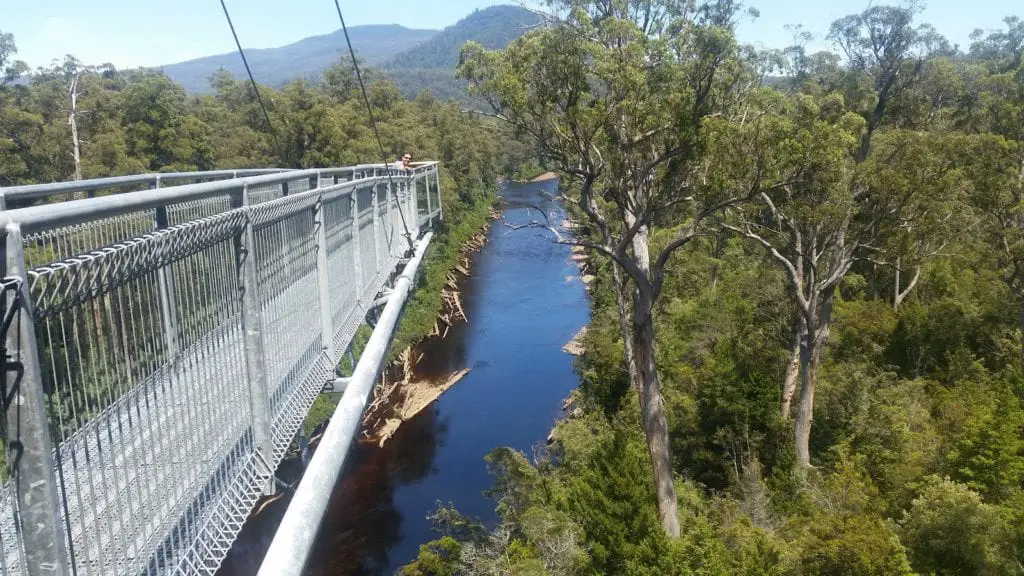 Head 90 minutes south west of Hobart to the Tahune Airwalk.  It is simply wonderful to get up high in the trees and look out across the Huon River and tree top canopy. 
The walkway is  619 metres in length and never overcrowded. You'll spend up to a couple of hours gazing around the magnificent scenery from high in the air and also from ground level.  You can head to the Swinging Bridges too that cross the river, another highlight of the trip, and do the Huon Pine Walk. 
Though the Tahune Air Walk may be considered a bit out the way, I highly recommend it for your Tasmania itinerary. Just the drive alone is magnificent.
You can opt to take a day trip here which includes the Hastings Caves, an extensive underground Domomite Cave.
Tahune Airwalk including Hastings Cave from Hobart.
MONA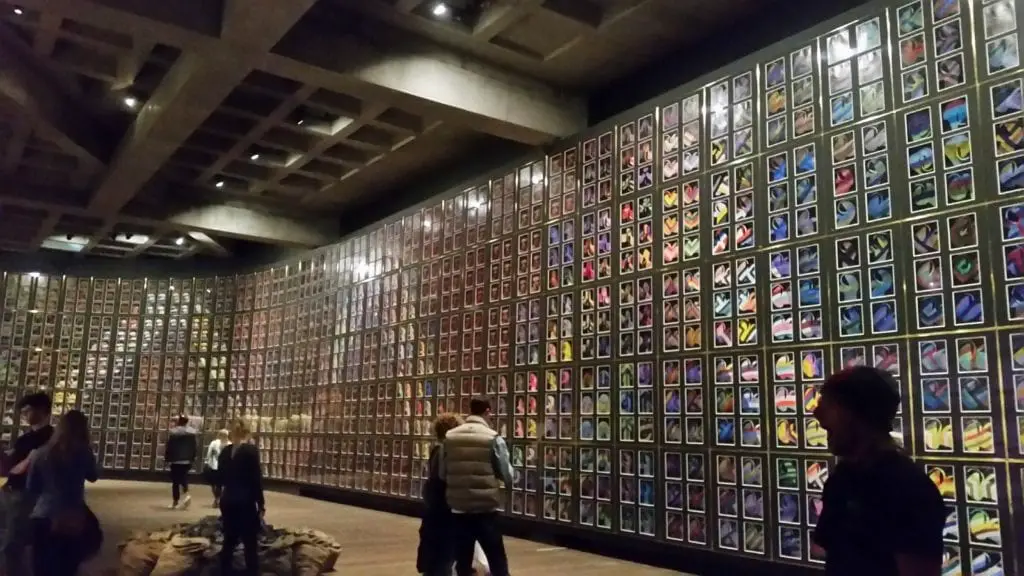 The Museum of Old and New Art is a ferry ride away from Hobart if you prefer not to take your car. Alternately, you can jump on a City Tour which includes entry to MONA. 
This museum is quite out there in terms of pushing the boundaries so make sure you enter with an open mind. There are many displays with adult themes.
The pieces on display attract many international and local travelers and bring raving reviews but it is not for everyone's taste. I highly recommend you take some time to read over reviews. 
Grab a free headset and hear the commentary as you move around the museum. I don't recommend bringing children due to the adult themes you will encounter throughout.
Hobart City Tour including admission to MONA.
Cascade Brewery 
The Cascade Brewery Tour is one of Hobart's most popular tours. Go behind the scenes of Australia's oldest brewery and learn the art of making beer and cider. You can finish the tour with a tasting paddle.
There are several tours a day which you can book direct here. For those who prefer to leave the car behind, jump on a tour and let someone else take the wheel for this one.
Cascade Tour including Hop On Hop Off City Tour. 
Day 7 & 8 TASMAN PENINSULA
---
Distance from Hobart to Port Arthur 101 km Drive time 1.26 hrs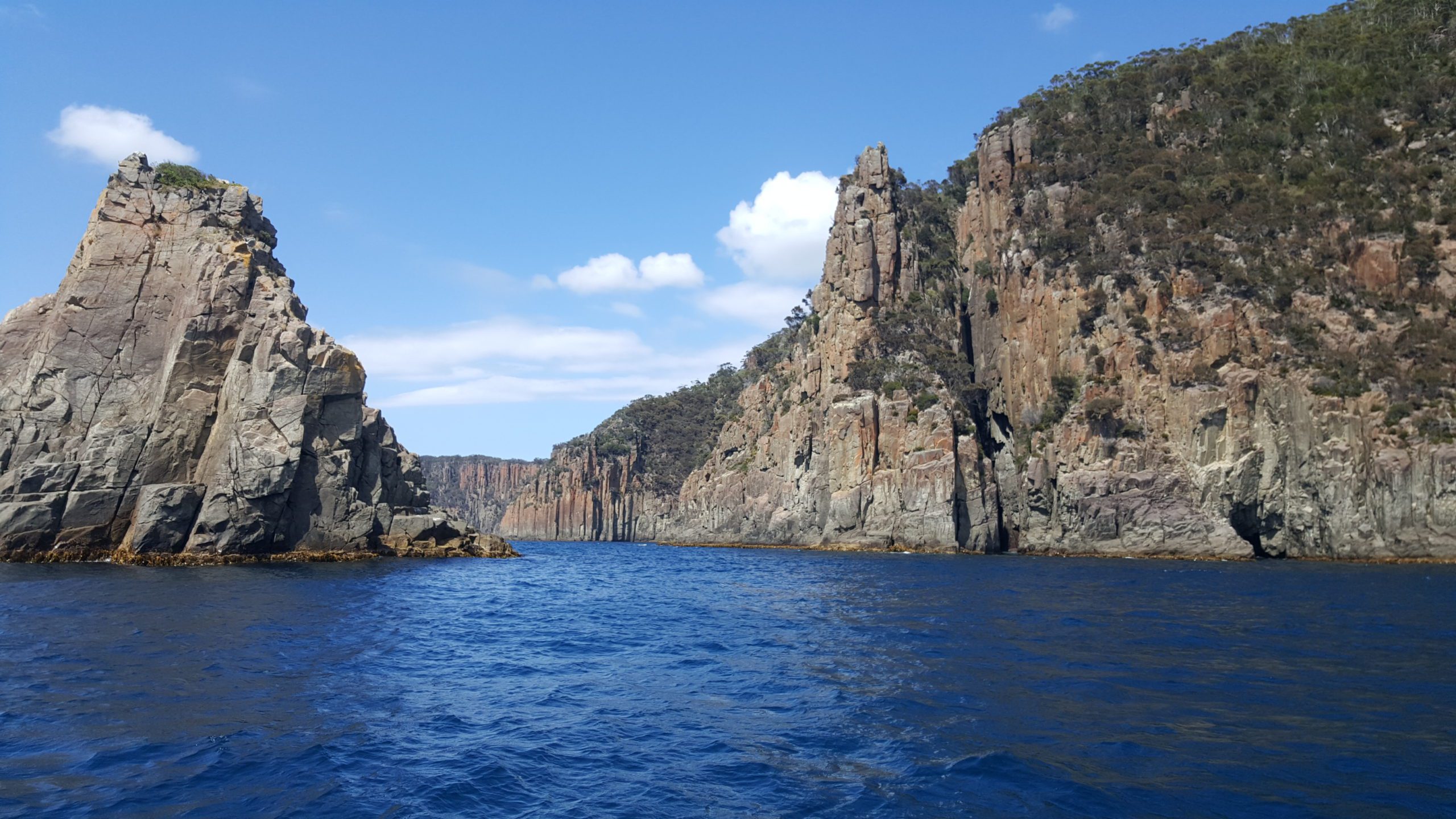 This is the half way mark on your road trip to Tasmania.
The Tasman Peninsula, located in the south east region of Tasmania is an area of rugged beauty. There is a lot to do and see so I recommend a  couple of days to fully explore the region.
The coastline is wild and dramatic. The Three Capes Walking Track opened in late 2015, a distance of 48 km. Many choose to join a 3 day tour where hikers trek for 5 to 7 hours per day. Why not choose to see it from the air aboard a sea plane instead.
If you have the time, take the  short detour in order to see the oldest sand arch bridge in Australia, located in Richmond. Built by convict labour, it's a nice stop in a quaint little town 25 km north of Hobart.
THINGS TO DO TASMAN PENINSULA
Port Arthur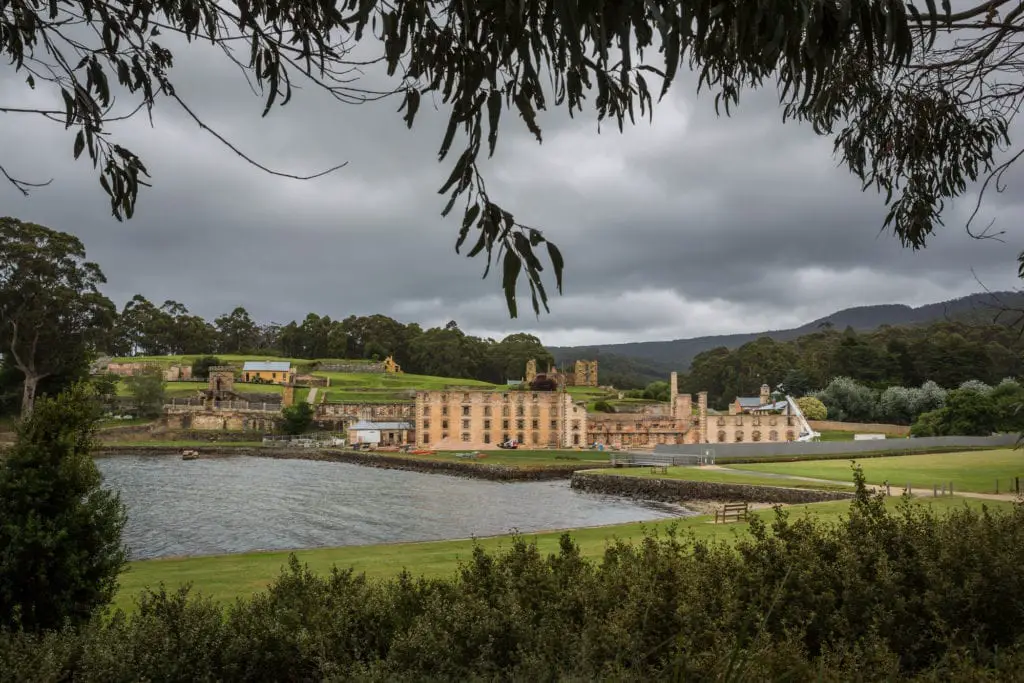 This old convict settlement is steeped in history and is the number one attraction of the area.
The grounds of Port Arthur are extensive and offer up some pretty horrific stories of what went on here.
Add on a tour to the Isle of the Dead and the not to be missed, Ghost tour where you'll be guided after dark around the grounds by lantern.
I recommend going on the ghost tour before seeing Port Arthur during daylight hours as it adds a more spooky experience.
Tasman Peninsula Wilderness cruise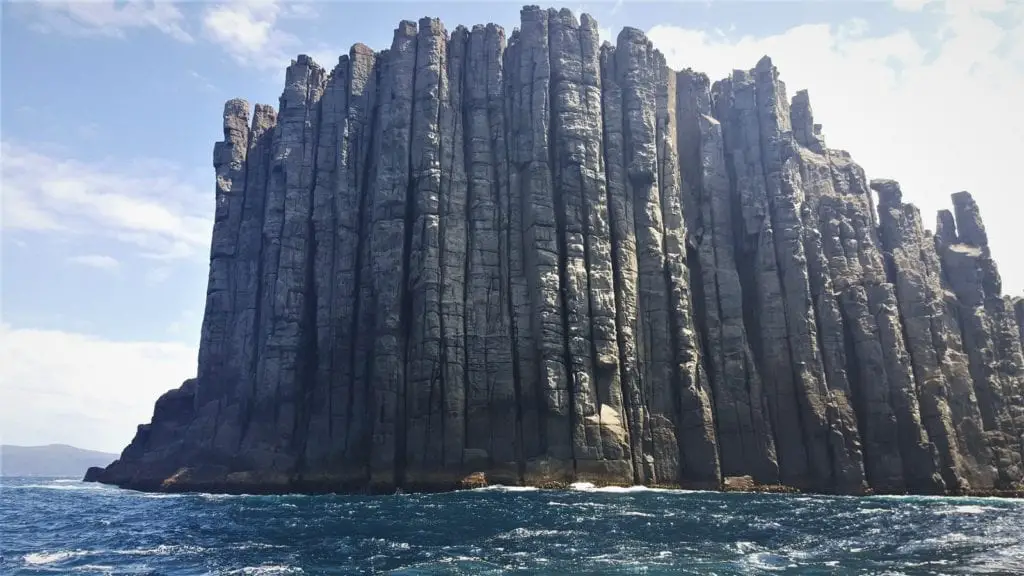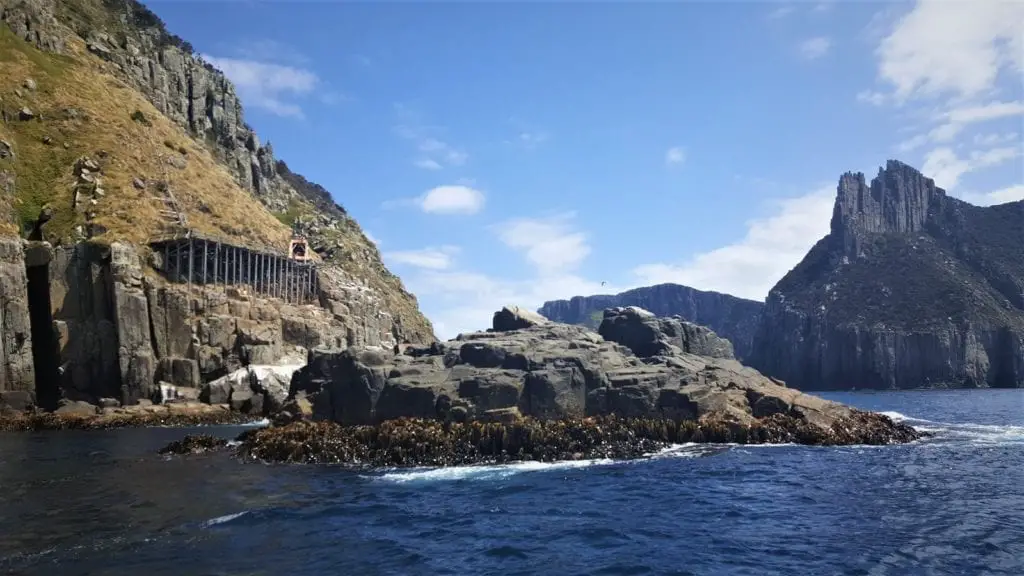 One of my favourite things to do in Tasmania.  I'm so glad we included this in our Tasmania itinerary and I'm sure you will love it too. 
A stunning and wonderfully wild 3 hour cruise  around the Tasman peninsula. A true highlight of our time in Tasmania. 
Rug up in your warmest clothes (yes even in summer) and head off for a cruise like no other. All guests are given warm jump suits for the cruise which helps stop that Southern Ocean wind chill. The boats are made for these ocean conditions and move with great speed on the water.
See the rugged coast line from the best vantage point, the open water. Huge vertical cliffs dominate the scenery and are truly spectacular. We stopped to observe the hundreds of seals and spotted an abundance of bird life.
Venture into a cave and enjoy great commentary along the way. Not to be missed, this award winning tour company has it well and truly organised for a great day out.
You'll have time to do Port Arthur in the same day as the tour ends by 1 pm.
Tessellated Pavement, Blowhole,Devils Kitchen & Tasman Arch
The Tasman peninsula has some pretty cool natural formations that are all relatively close to each other.
You can see the the blowhole, devils kitchen and arch all at the same location. Carved out by the ocean, these formations are very intriguing.
Head back to the car park on Blow Hole Road, Eaglehawk neck for the best seafood I had in Tasmania. The Doo-lishus Van is there all day.

DAY 9 & 10 FREYCINET NP
---
Distance from Port Arthur to Coles  Bay 206 km / Drive time 2.51  hrs.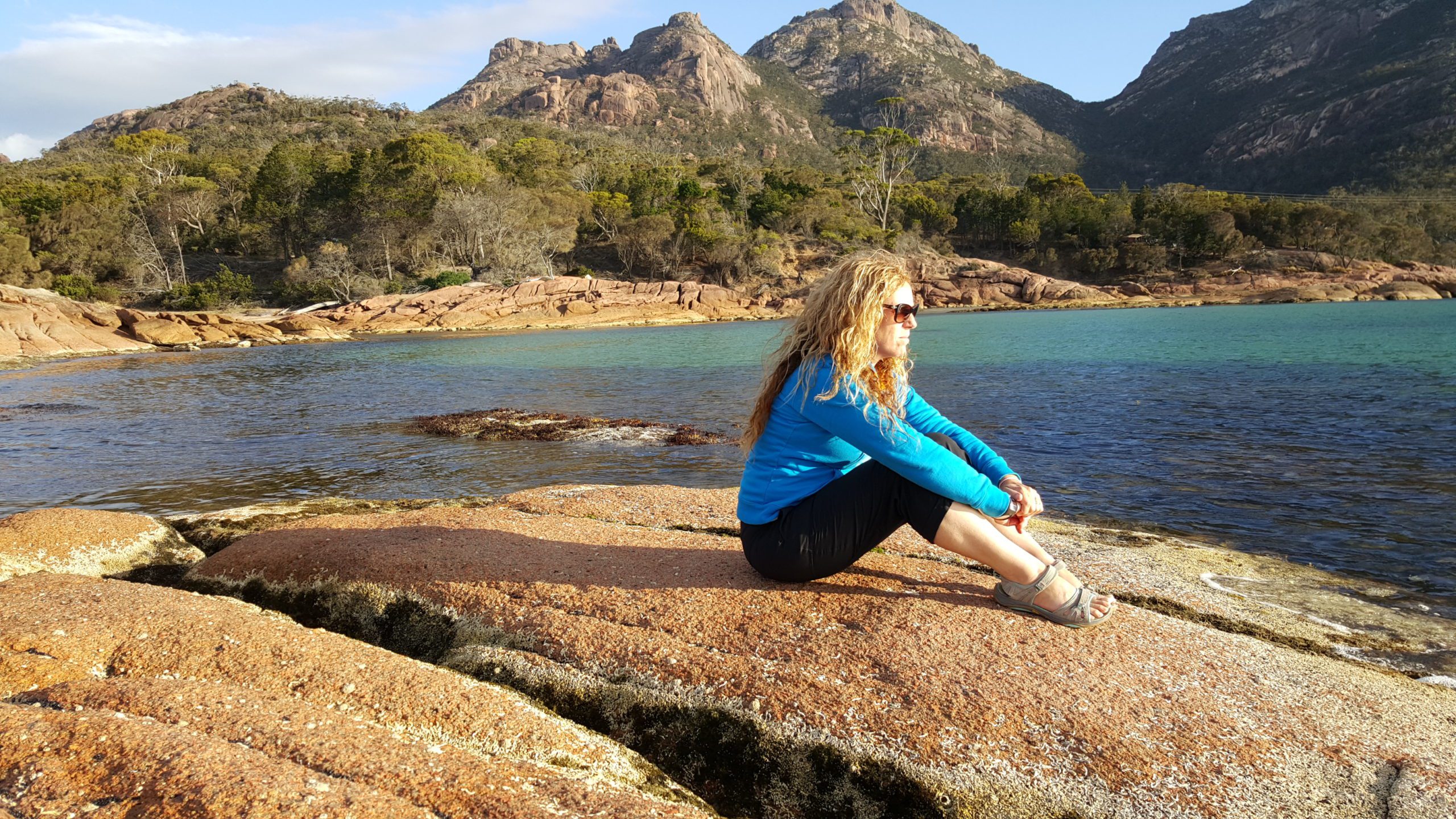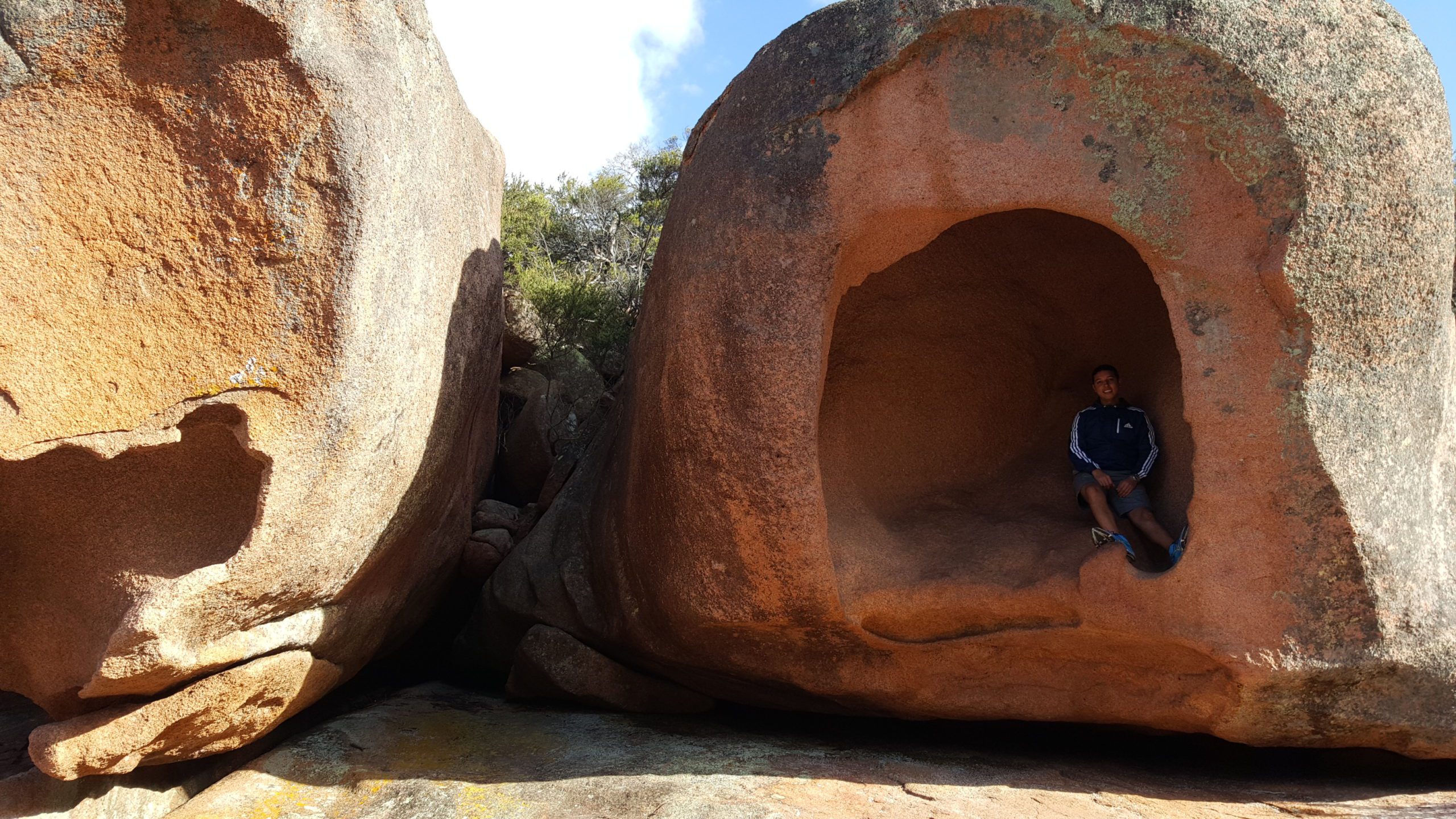 This is the jewel in the crown for many travellers coming to Tasmania and it's not hard to see why.
As you head up the east coast, the weather appears to pick up, the seas become calmer and it's feels a little tropical. Maybe this is just in comparison after coming from the wild ruggedness of the south.
THINGS TO DO IN FREYCINET NP
Wineglass Bay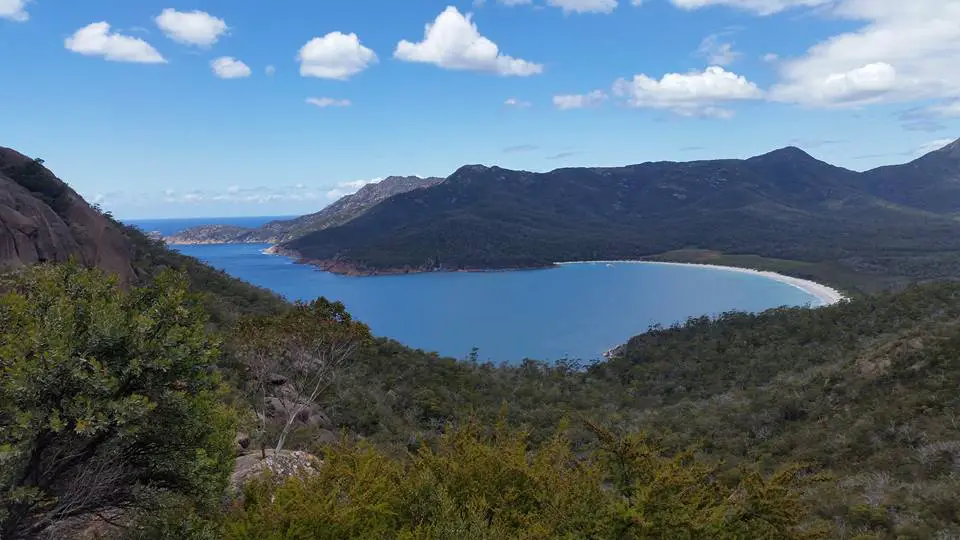 The most popular place in Freycinet, Wineglass Bay is simple stunning. 
The hike up to the lookout is around 1.3 km one way. It's easy to moderate depending on your fitness levels,gradually winding its way up to a view that is to die for.
Most only come for the view and turn back for the car park though you can hike down onto the beach which I have done. Either way you won't be disappointed.
It's so gorgeous up there and a little romantic. I can see this would be a perfect place to propose to a loved one.
The Hazards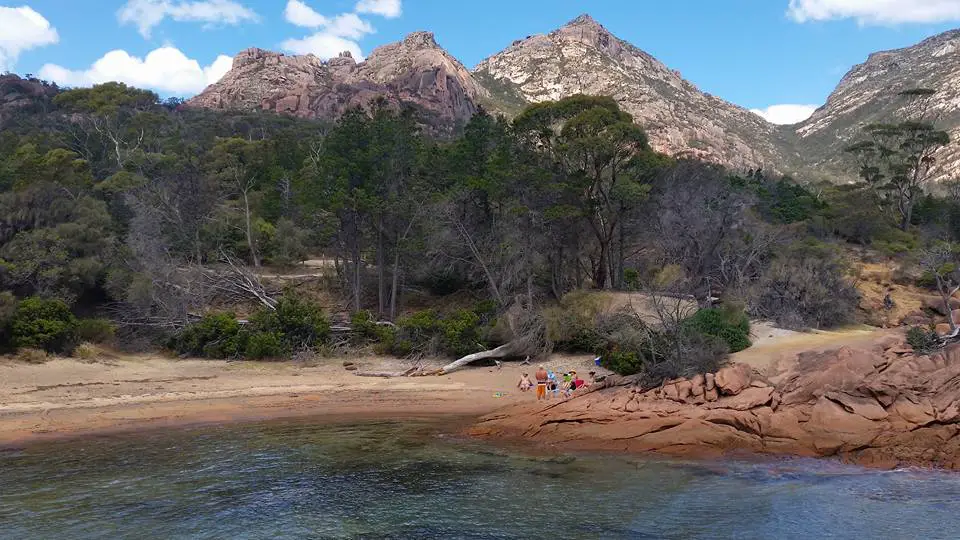 Another stunning location, the Hazards are a granite mountain range located between Coles Bay and Wineglass Bay.
It can be viewed very easily without any long hike though you can take the Wineglass Bay circuit which takes in both and takes 4 to 5 hours return.
Honeymoon Bay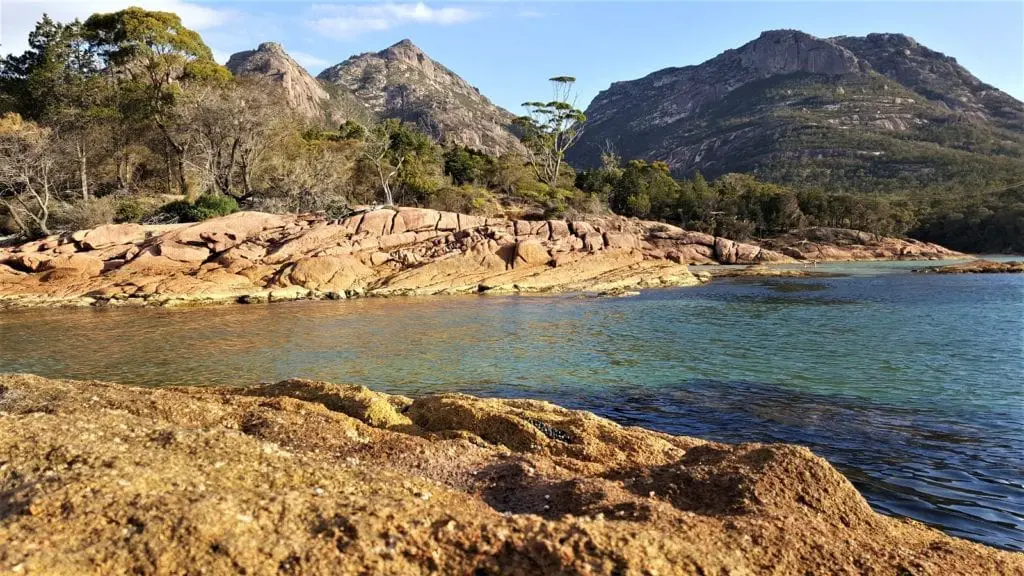 The name is your first hint that this place is going to be stunning, and it certainly was.
Easily reached from the car park, bring a picnic lunch and relax on the rocks. Another amazing backdrop with people enjoying all types of water activities. yet not crowded in any way.
The Lighthouse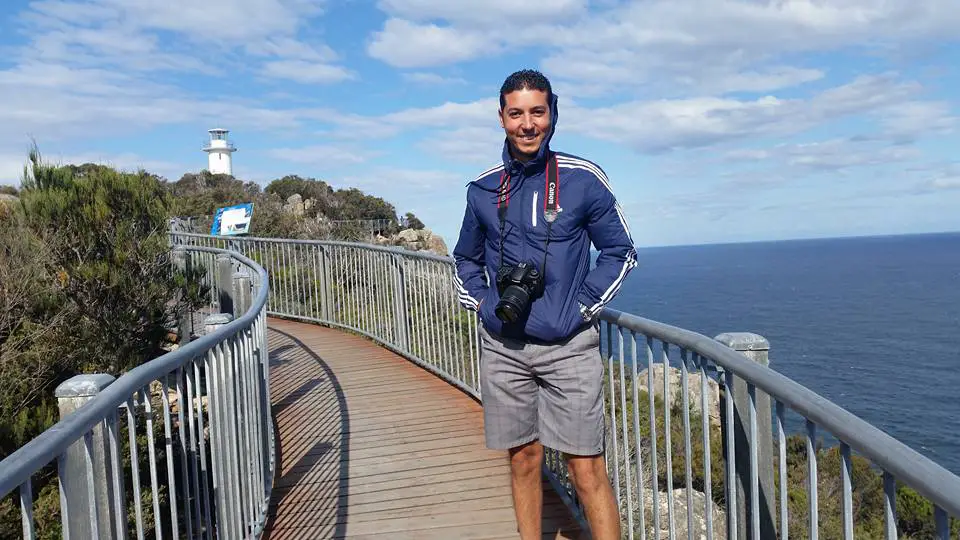 An easy walk, take the circuit up to the lighthouse. The coastal views are outstanding as the wind in your hair penetrates off the ocean.

Day 11 BAY OF FIRES
---
Distance from Coles Bay to St Helens 131 km / Drive time 1.46 hrs.

Head north through the lovely coastal towns of Bicheno and St Helens to the Bay of Fires.
If you time it right, you'll get to see the Blowhole at Bicheno.
We stayed in St Helens because our accommodation choices were limited in the Bay of Fires region, due to travelling over the summer months.  It is the gateway for the Bay of Fires and only a 25 km drive out. If you are on a budget, St Helens is the cheaper choice. The town has  plenty of restuarants and a supermarket for grocery needs. 
It was also the turning point toward Launceston so it made sense to stay here.
THINGS TO DO BAY OF FIRES
Binalong Bay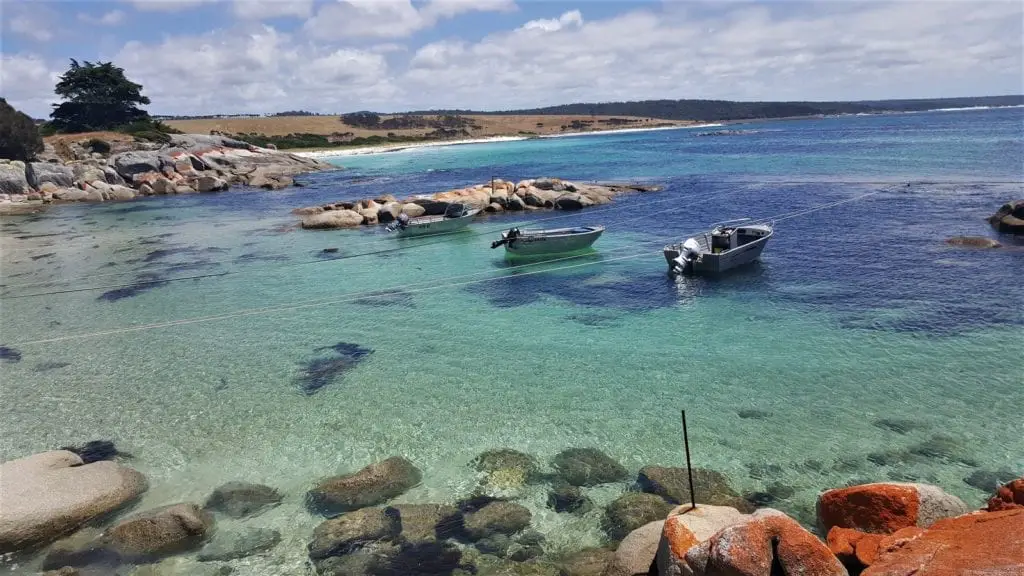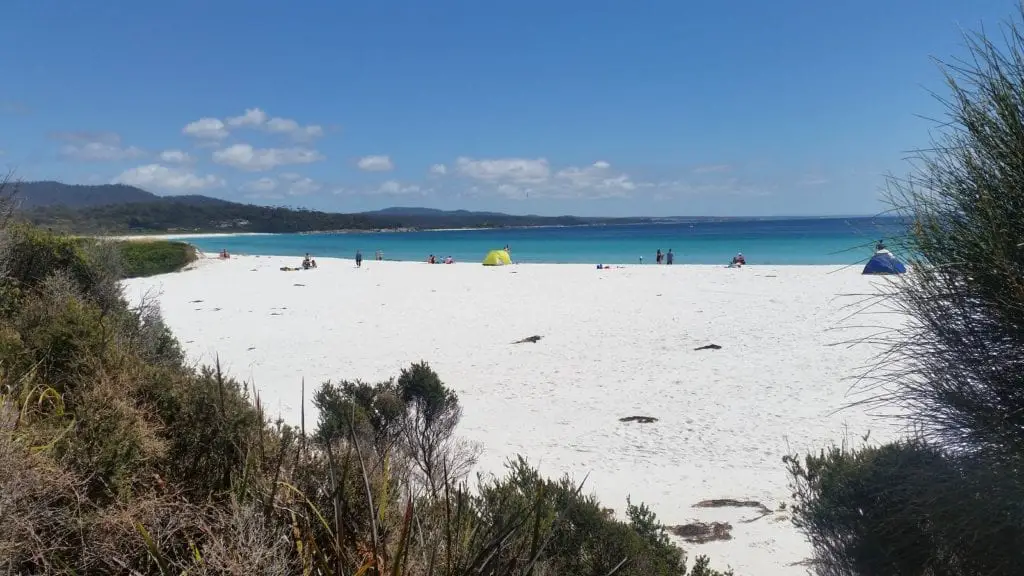 Rated as one of the most beautiful places in Australia you'd be a fool to miss it.
The Bay of Fires stretches for 50 km and Binalong Bay is the jewel in the crown. 
The bright orange granite boulders that line the coast are unique to see and you'll enjoy an afternoon or whole day looking around. 
The Binalong Bay beach is a pristine stark white sandy beach that squeaks underfoot. The water is clear and blue, and shallow so perfect for families.
You'll find plenty of food options in the area.

DAY 12 LAUNCESTON
---
Distance from Bay of Fires to  Launceston  191 km Drive time 2.35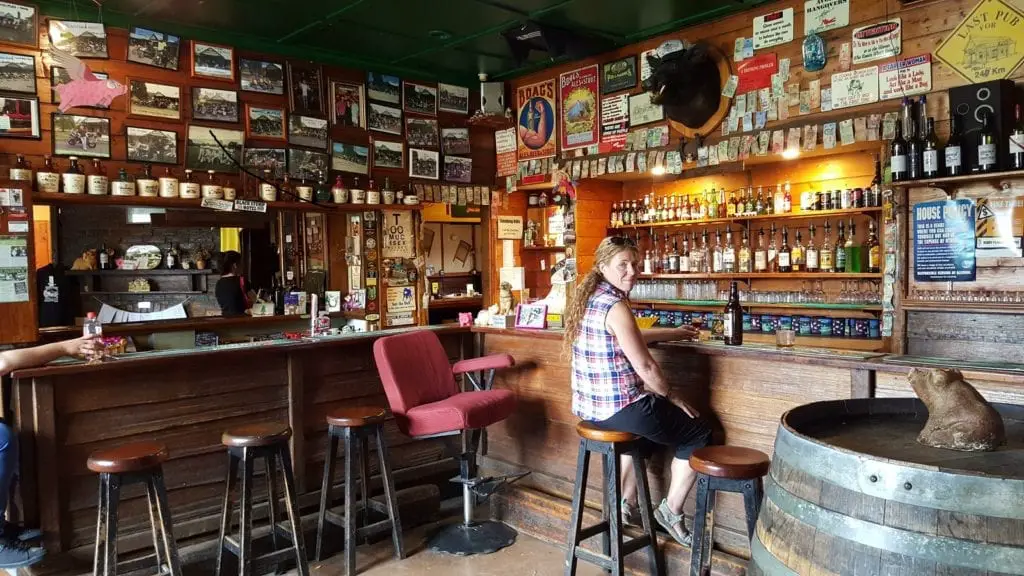 There are 3 possible routes to Launceston depending on whether you want to stop along the way.
We took the southerly route on National HWY 1 which is also the quickest. This enabled us to stop at the beautiful Columba Falls.  Then it was onto the "Pub in the Paddock" to have a drink in the bar and meet Priscilla, the beer drinking pig. 
From here, we called  into "Holy Cow Cafe" for a light meal and a sample of some fine cheeses.
Located off the highway on Columba Falls Road, take some time out to check out both places.
Things to do in Launceston
Cataract Gorge

Launcestons' most famous attraction is the Cataract Gorge Reserve.
The perfect spot on a warm day, families and friends come here to sit on the large grassy lawns and picnic. There is a swimming pool to cool off and for those here to explore, the gorge itself is a great visit.
Take the cable car or simple walk around, heading over the bridge to capture a view of the gorge.
The city can be explored but we chose to push on toward Devonport via the "food trail".

DAY 13 DEVONPORT
---
Distance from  Launceston  to Devonport  103 km /  Drive time 1.08
Devonport is the official end of our 2 week road trip of Tasmania.
We cruised via the highway, stopping at various points, just taking out time. By the time we reached Devonport, it was lights out. We were tired and totally exhilarated by our adventure .
Food Trail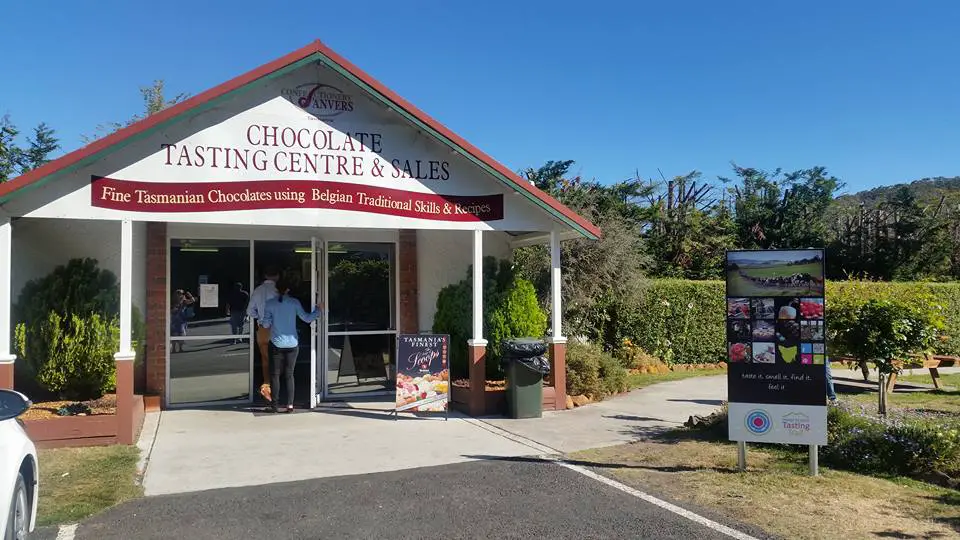 The Cradle to Coast food trail is a reason in itself to come to Tasmania.
Though we didn't actually complete the full trail, we did manage to stop at some pretty tasty places along the way. I'd love to come back and do more of it as Tasmania is famous for it's produce including wineries.
You'll find great food tasting places all the way around this great island.
Lots of berry farms to Lavender farms (you have to try lavender scones with jam and cream) to apple orchids, to salmon farms. Olive oil and hazelnuts, it's too much to mention.
Go to cradle to coast tasting trail to download an interactive map.
Our last stops along the food trail included:
Van Diemens Land Creamery for home made ice-cream and gelato and featuring locally made jams. I purchased a few jars , it looked so good.
Ashgrove Cheeses. You have to try the lavender and wasabi cheese. OMG! I now order them online and get them sent direct to my home. Great find.
The House of Anversfor chocolate lovers. Sample the truffles, pralines and more. I ate so many samples I just had to purchase even more. yummo!
The Cherry Shed. Say no more, fresh sweet cherries. We knocked those babies off in no time.

DAY 14 FERRY TO MELBOURNE
---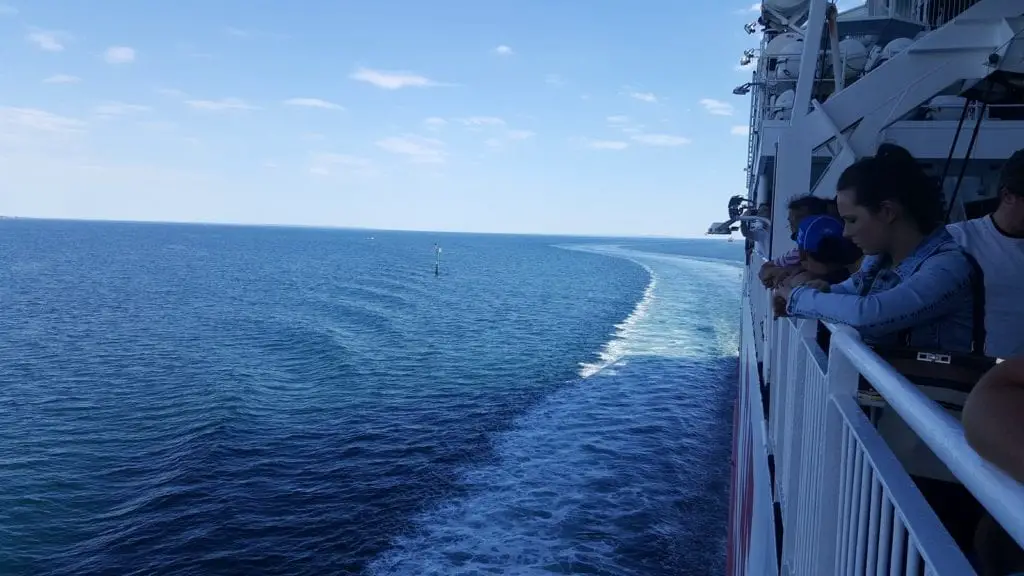 Getting back on the ship was a breeze.
The seas were nice to us yet again as we sailed into Melbourne on New Years Eve. I couldn't think of a more rewarding way to end the year.
Tasmania is such a gem.
If you love good food, rugged and beautiful landscapes then this is THE place to come. If you like to see incredible scenery without hoards of others obstructing your view, and you take an interest in historical landmarks you have most definitely have to take a trip to Tasmania.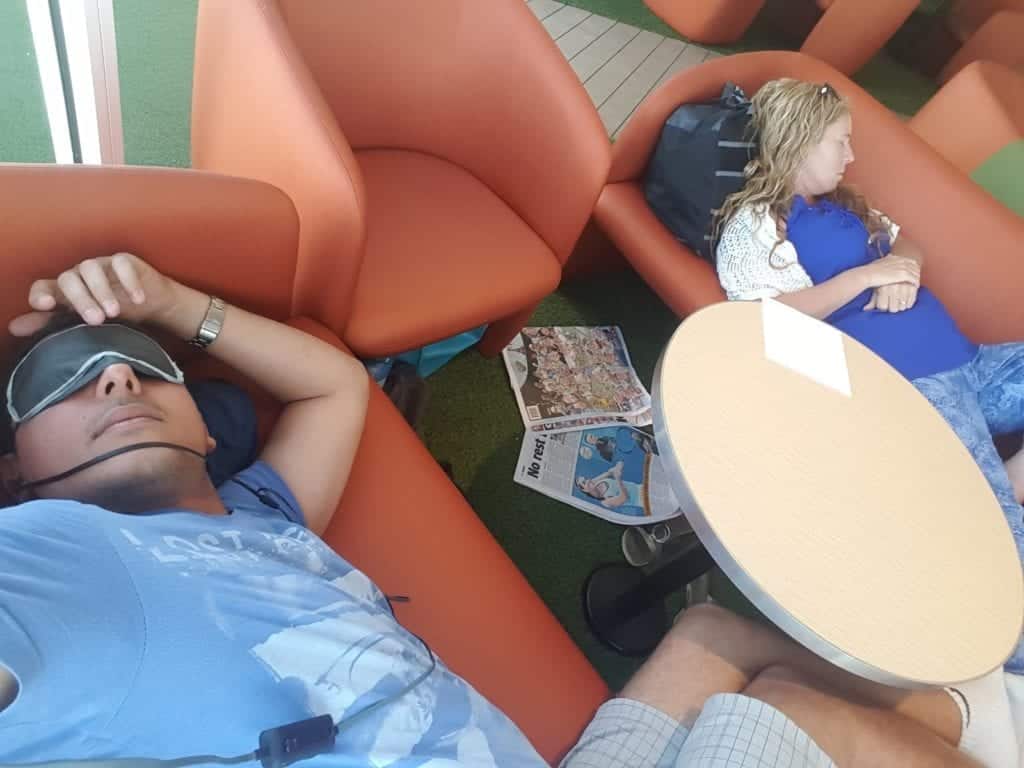 Love a good road trip. You might also like to read
Adelaide to Flinders Ranges Road trip