As an Amazon Associate I earn from qualifying purchases. I get commissions for purchases made through links in this post.
The mighty Hume Highway has long been the main connection point for Australia's two largest cities, Melbourne and Sydney. So pack up the car and hit the road. Here's what to expect from driving Melbourne to Sydney. (or in reverse)
Driving Melbourne to Sydney on the Hume Highway
Distance Melbourne To Sydney : 878 km
This is most direct route to take. If you are limited for time or just aren't interested in seeing anything along the way, then the Hume highway is the best option.
Driving from Melbourne to Sydney by car is not the most scenic route either. Google maps calculates this in just under 9 hours, but that's non stop. By the time you stop for fuel and rest breaks, expect to allow at least 10 hours.
Traffic in and out of both cities will also play a big part.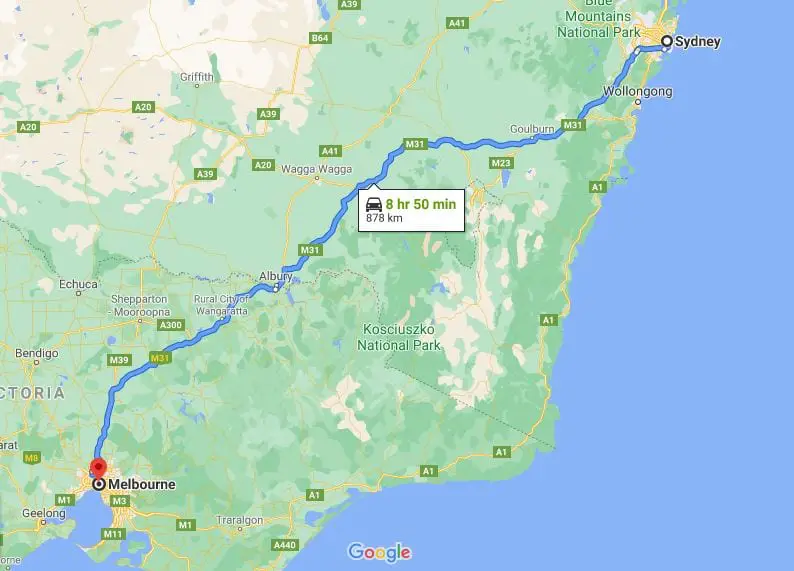 Speed limit Hume Highway: 110 km
Driving Melbourne to Sydney is long and somewhat boring.
So when you really really really just want to get there, the extra 10 km allowance per hour sure helps. It won't feel like you're going any faster, but the clock will notice overall.
Lanes: 2
Two lanes might be enough to keep the traffic moving, but get a moron who insists on cruising in the right lane without overtaking and the drive becomes a little testing.
It's a pretty simple rule, only enter the right lane if you plan to overtake a slower moving vehicle. The NSW highway patrol sat behind a young female driver for quite some time as she sat in the right lane blocking all traffic. Eventually they pulled her over to give her a lesson, I'm sure in standard road rules.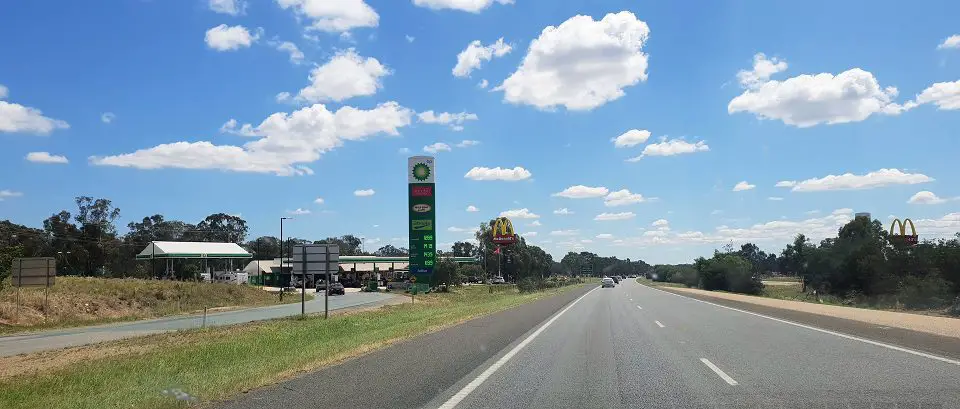 Hume Highway Fuel Stops : plenty
You'll find fuel stops along the Hume at least every 50 to 100 km. There are 24 hr fuel stations just out of Melbourne and Sydney where you can fill up to begin your trip.
We filled up just out of Melbourne and that got us to Sydney easy with a long range fuel tank. If you are on a mission to get to your destination, pull off onto one of the many highway service stations. Alternately you can easily turn off at some of the big cities such as Albury- Wodongo or Gundagai.
Bathroom and Rest Stops: well catered
There were way more rest stops than fuel stops. Some only 5 km apart but many only 20 to 30 km. There were a few road side stalls selling fresh fruit along the way and the car parks were full.
If you need food or coffee, you will find the standard McDonald's, Oliver's or KFC but many of the fuel stations had a wide range of hot and cold food as well as diners to feed the hungry.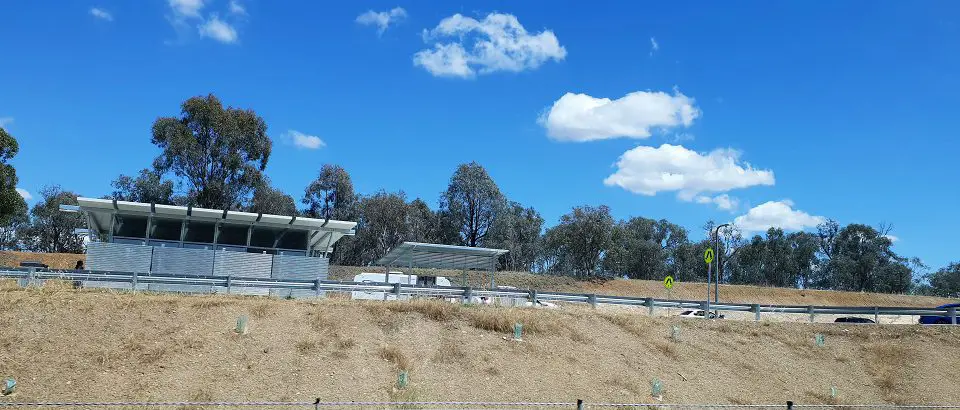 Best time to drive: daylight hours
If you haven't heard, the Hume Highway is notorious for wild life after dark, particularly dusk and dawn.
Kangaroos are the main wild life and can cause some serious damage. Also, it's never nice to accidentally injure or kill an animal. Take care and do the drive during the day if possible.
Fog is another thing to worry about at times. I once drove in heavy fog at night and it was very scary. I could barely see the road and opted to pull over till day light. With the amount of trucks pushing on at full speed, it became a road hazard to try and keep up.
Sticking to the speed limit: always
Speed cameras, speed traps and highway patrol are all reasons to stick to the speed limit of 110 km.
Just outside of Melbourne you'll pass many cameras calculating your speed from one marker to the another. Based on the time it took you to reach one marker to the next.
New South Wales was where we saw the most highway patrol. You'll see signs to let you know they are in the area so slow down and avoid any hefty fines.

We did both directions in one hit, and whilst one driver can make it with ample rest stops, it's always nicer to break it up with two drivers. A road so long with not much changeable scenery can easily make one weary.