As an Amazon Associate I earn from qualifying purchases. I get commissions for purchases made through links in this post.
Camping Baw Baw NP is the perfect remote location. But it could be anywhere, because let's face it, AUSSIES LOVE TO CAMP!
It's the one time we can mix adventure with relaxation. From beach side destinations to absolutely "going bush".
For our weekend away we chose the latter.
So pack up the car, load the kids and let's hit the road !
 CAMPING BAW BAW NP- CHOOSE YOUR OWN ADVENTURE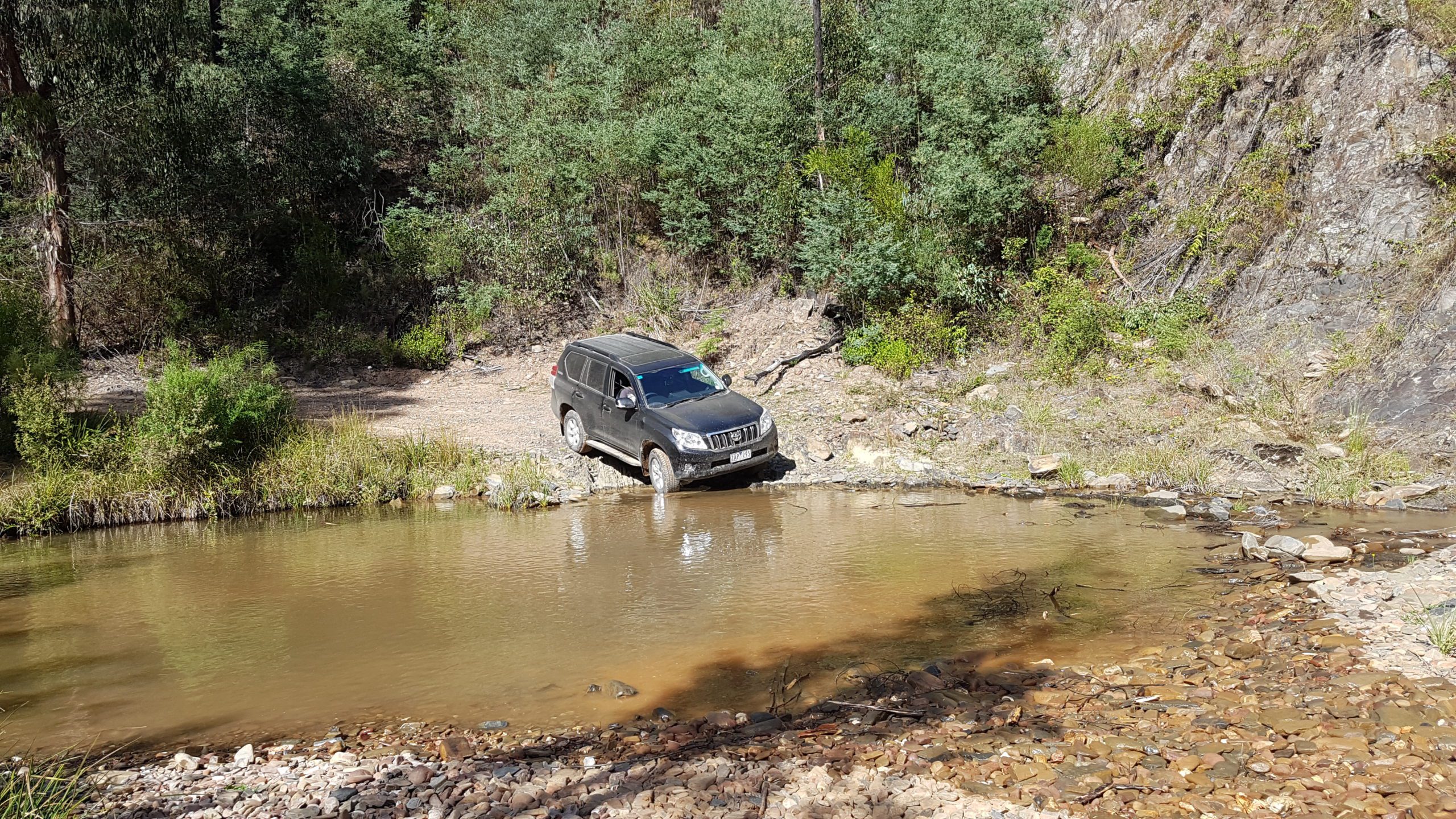 Beach Side destinations, National Parks, State Forests, country towns and outback locations all provide a means to get away.
Wherever you live in Australia there is generally a camp ground or caravan park not too far away.You can choose to rough it in isolated areas with no  means of power OR stay in parks with full amenities.
For some it means a tent, a fold out chair and not much more, for others it's the whole kit and caboodle. That's the beauty of camping.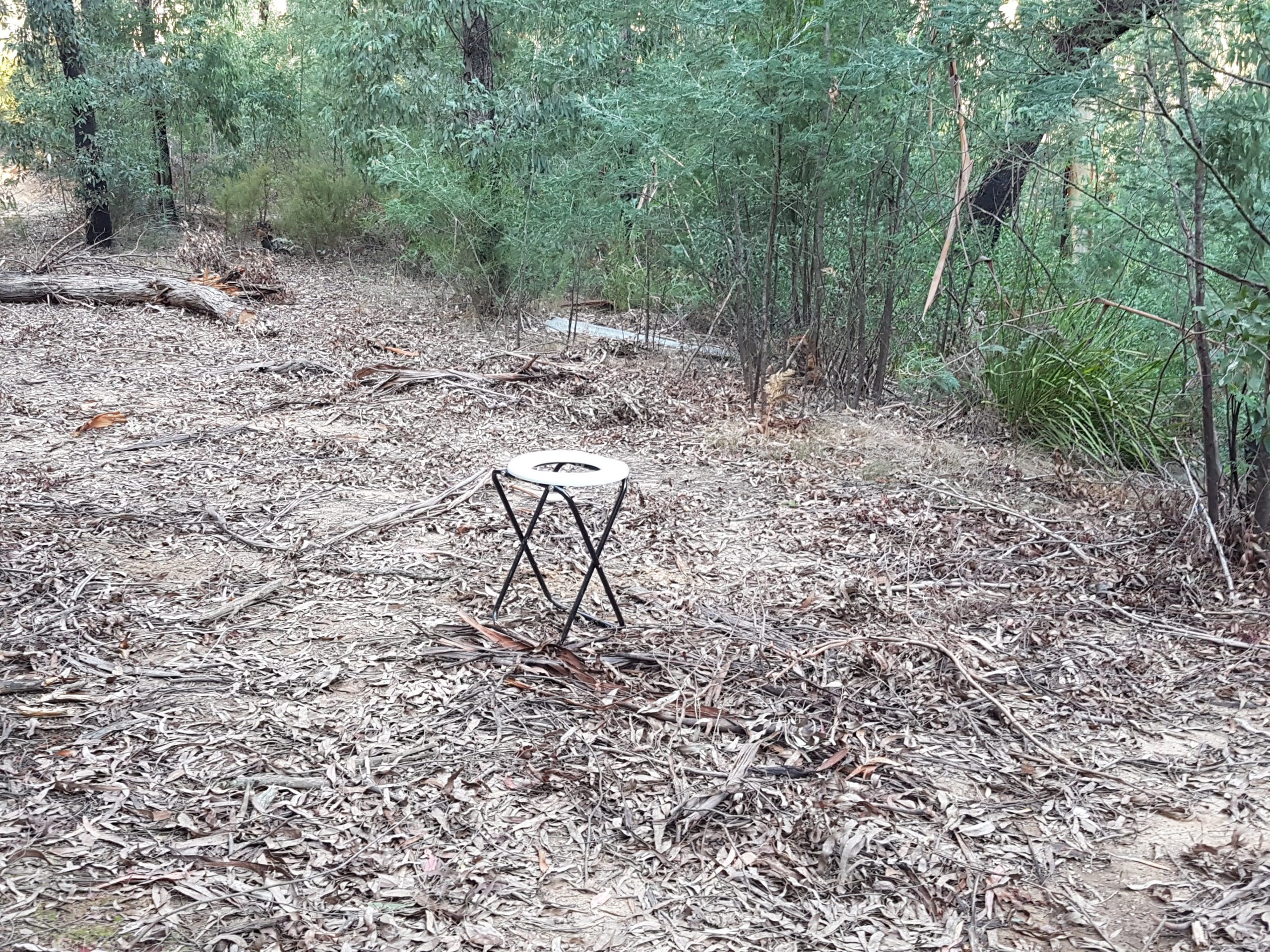 Our trip for the Easter long Weekend was in Baw baw National Park, Victoria,
The exact location was Aberfeldy, 200 km east of Melbourne. The road was packed as everyone was keen to get away one last time before it really started to cool down. The weather luckily was perfect!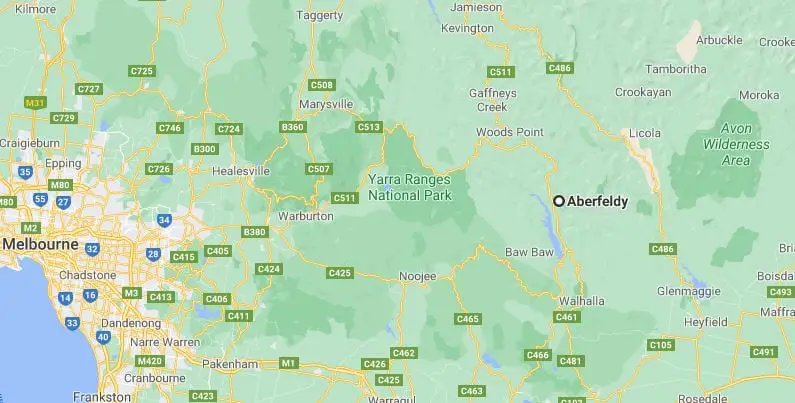 We turned at the township of Moe, heading north for Walhalla, one of the prettiest small towns in Victoria, turning off again and crossing the Thompson Dam.
From here on in, it was dirt road.
Though you can access the area by 2 Wheel Drive vehicles, the real adventure means having a 4WD.
There were many off road motorbikes hooning around and the Aberfeldy Camp Ground was getting a little wild for us. So we pushed on in search  of somewhere more remote and quieter.
GOOD TIMES WITH FAMILY & FRIENDS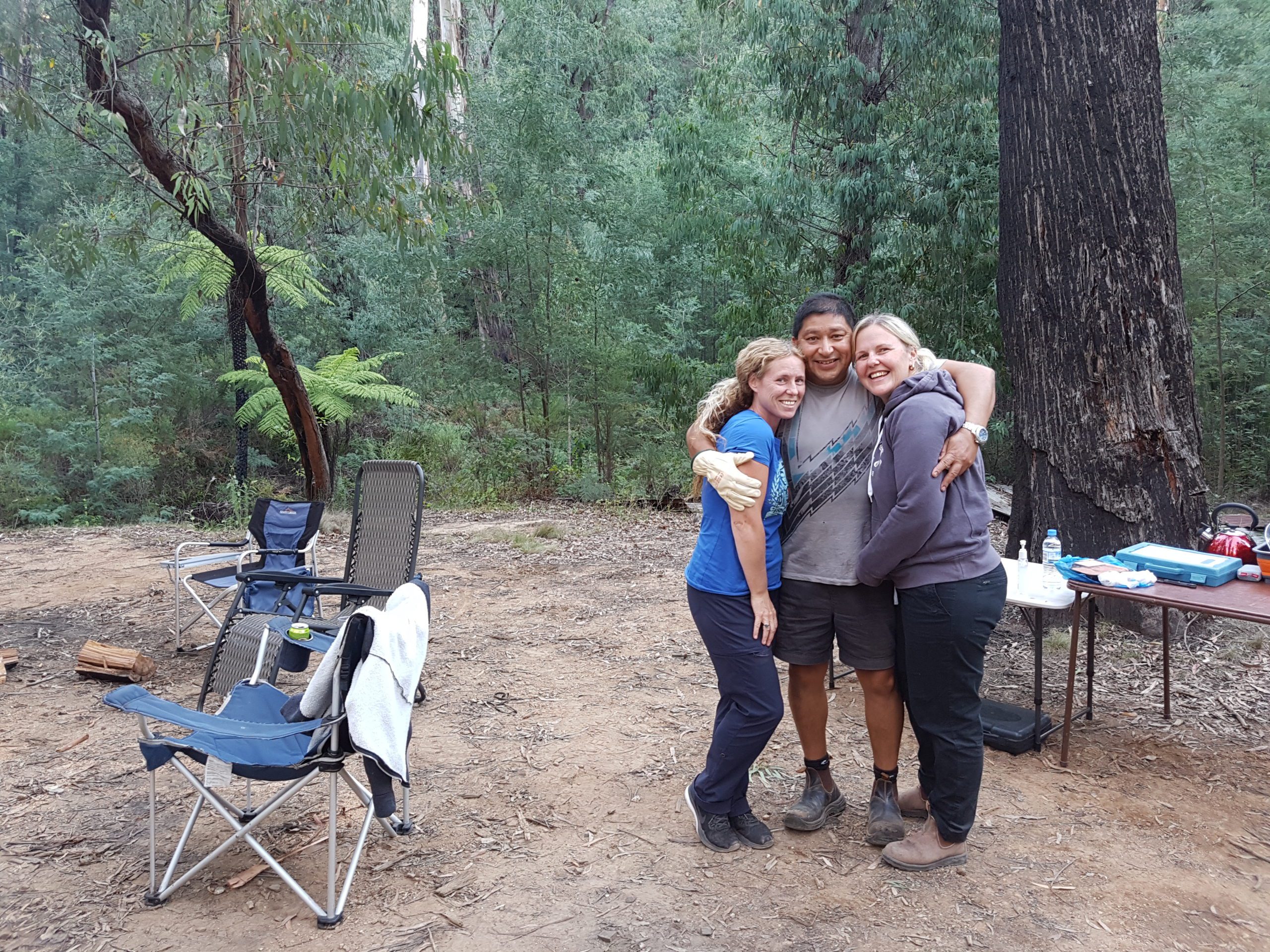 Growing up we always hit the beach side locations.
Whilst Dad was fishing and mum sun baking, my brother and I were making friends with the other kids, playing in the sand and getting up to innocent mischief.
We did it year after year, and for a young kid these are some of the greatest childhood memories you can ever have.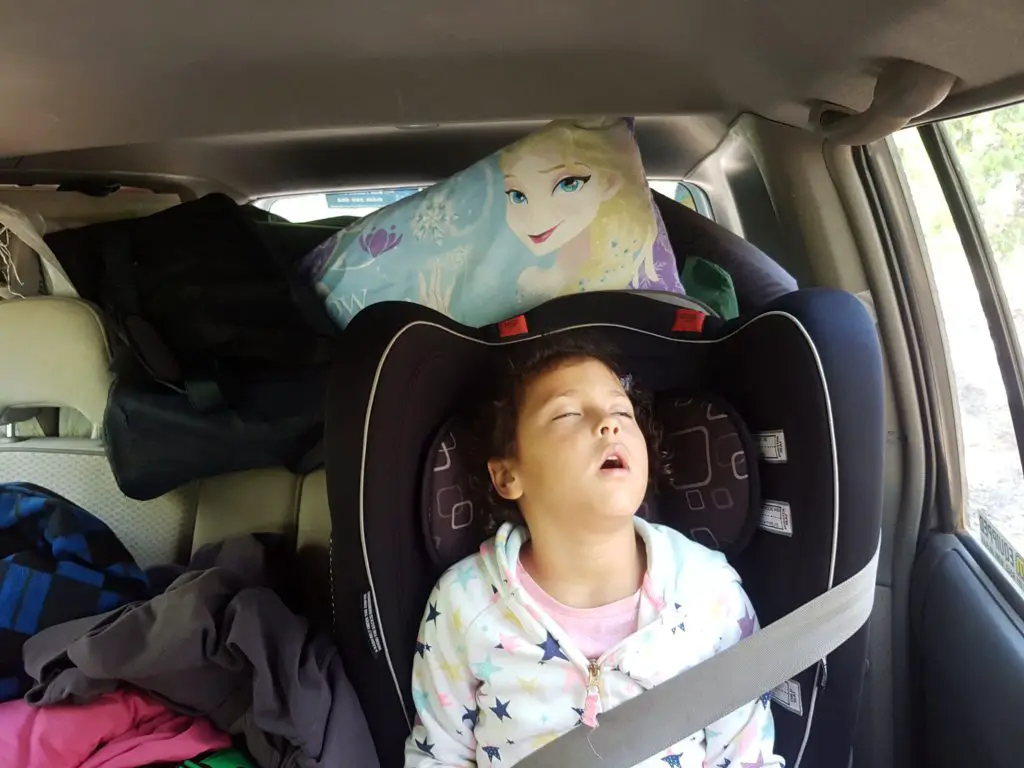 We headed off in two vehicles, four adults and one child along Donnelly's Creek Road.
The camp sites we came across were already taken so we had to keep moving in order to find our home for the night. This meant taking some more challenging tracks that were less used. But even if you are not keen to challenge your car, you will definitely find some great spots to camp.
The first, Flats track (anything but) was moderately challenging.
We had our hand held radios with us for communication. Knowing the track conditions and oncoming vehicles is important to safely navigate this area. The road is tight and with long drop offs, reversing and pulling over for others was a little hairy at times.
We crossed over to Army track, and the Toyota Prado was really starting to test it's capabilities.
It was nerve wrecking at times as the sheer scale of the track going upwards was as vertical as one would want, well for me anyway. Going down was equally as nerve wrecking and challenging. It was slow going in order to keep traction.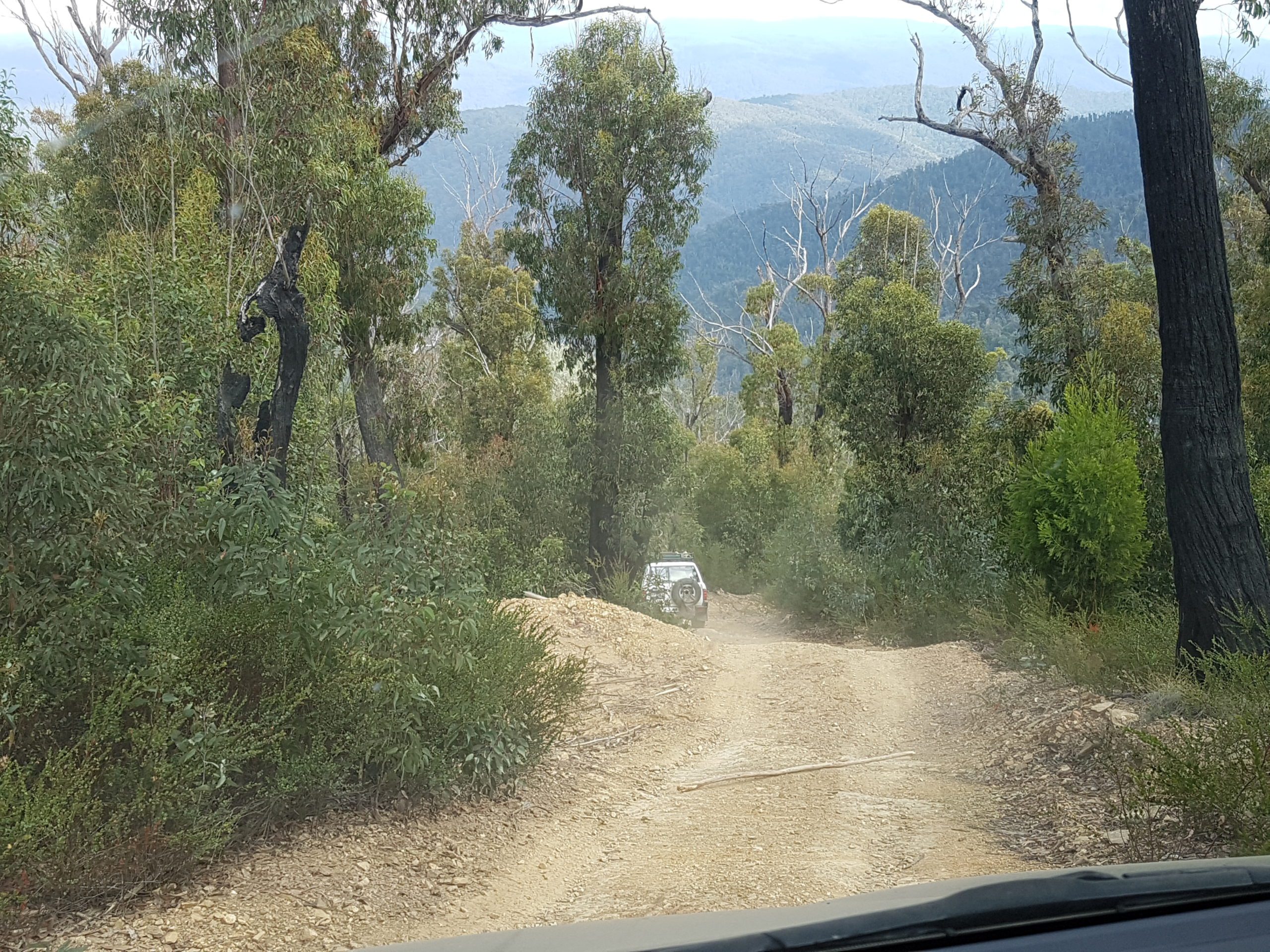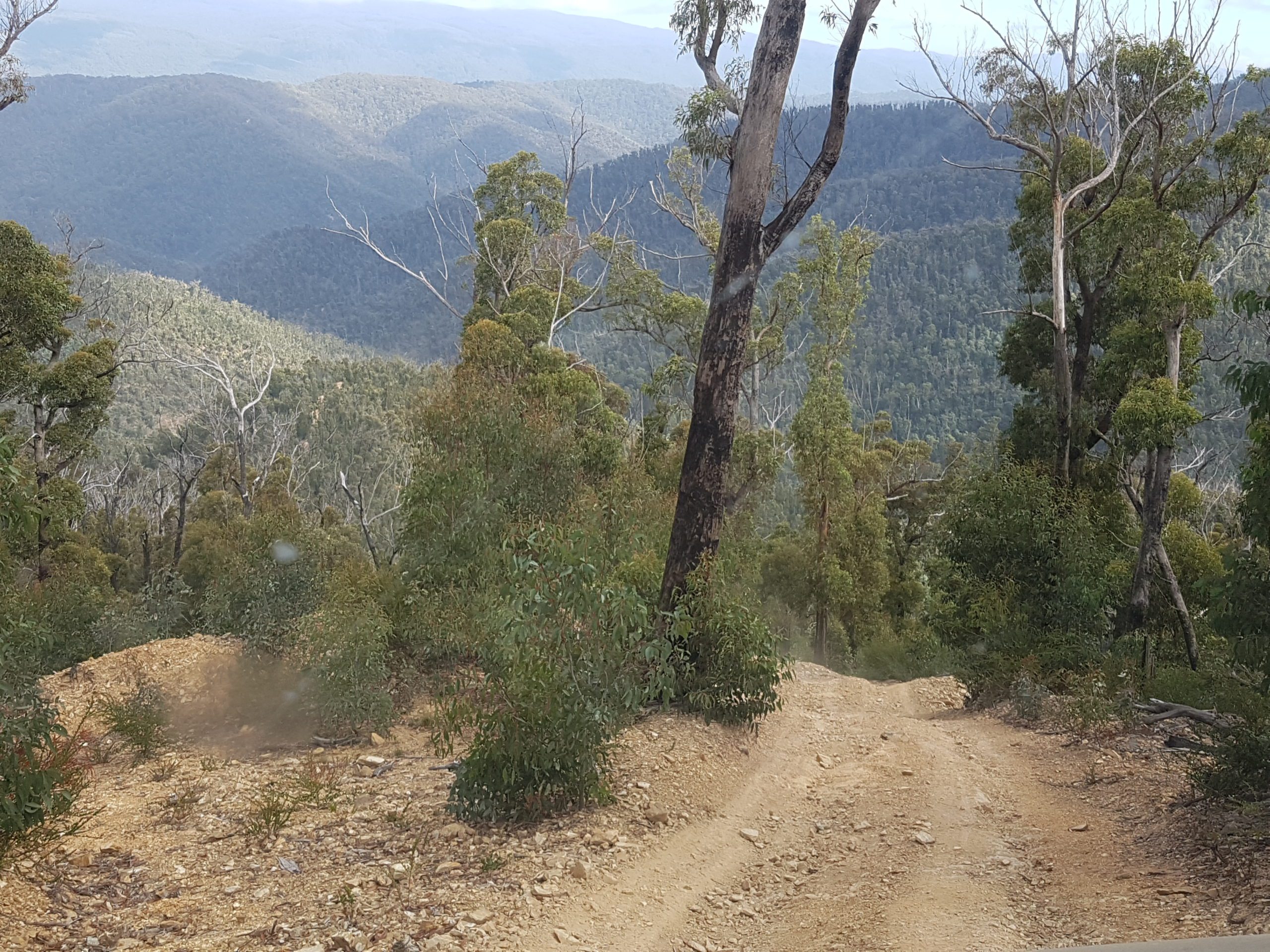 And then we found our home for the night. A beautiful location right on a small running stream. It was time to get lunch ready and relax for the remainder of the day.
MEN GET TO BE MEN.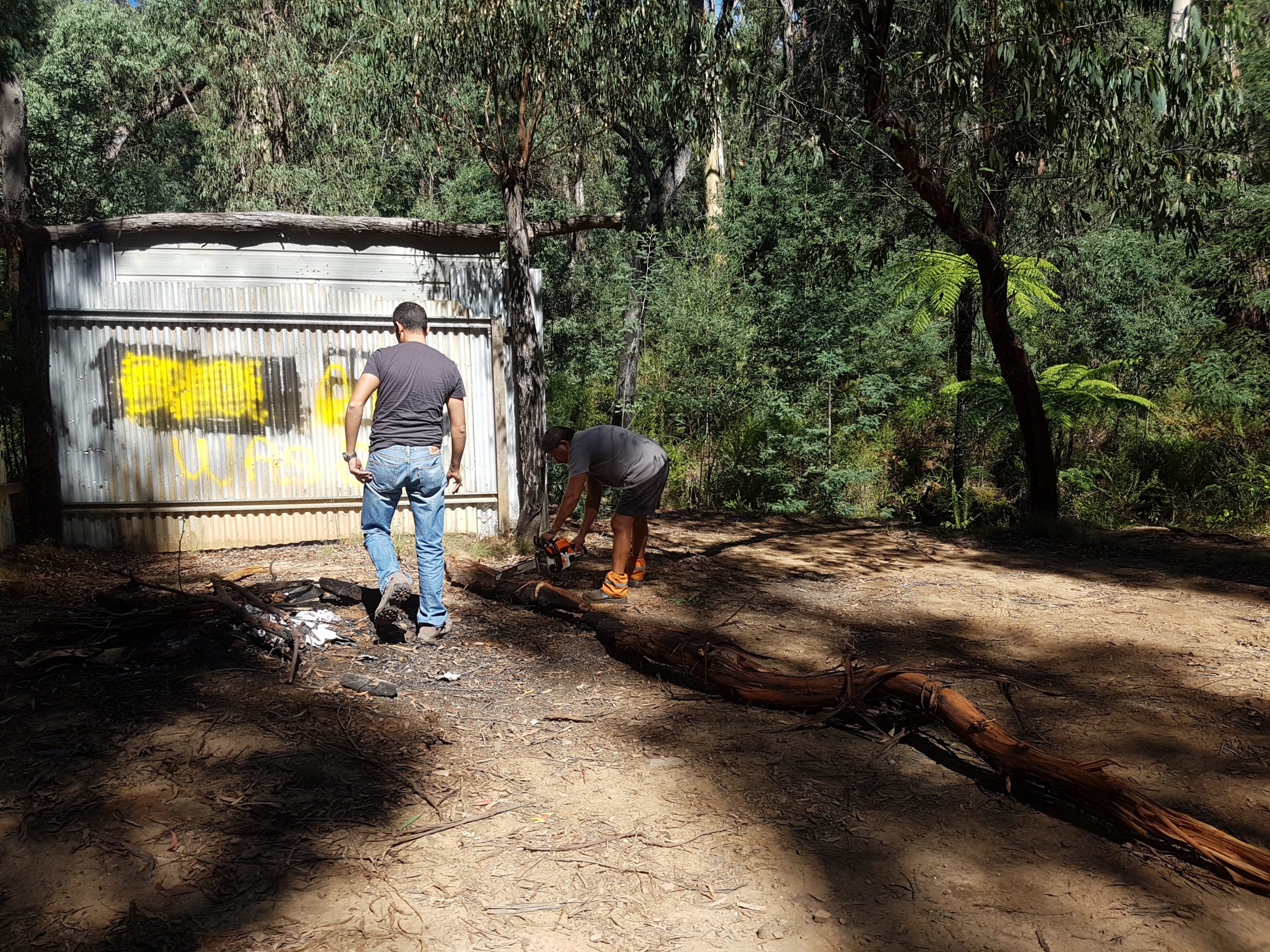 Camping is a time when men get to be men. The rest of us had no objections.
They'll take charge in showing you how to set up the tent properly, how to start a fire and how to cook red meat on the BBQ .
If all I have to do is butter some bread and throw those paper plates away when done, I'm fine with that.
Camping is a time when us girls can sit back and watch the men take charge. They are clearly in their element and I wouldn't want to take that away from them!
FIRE IS EVERYTHING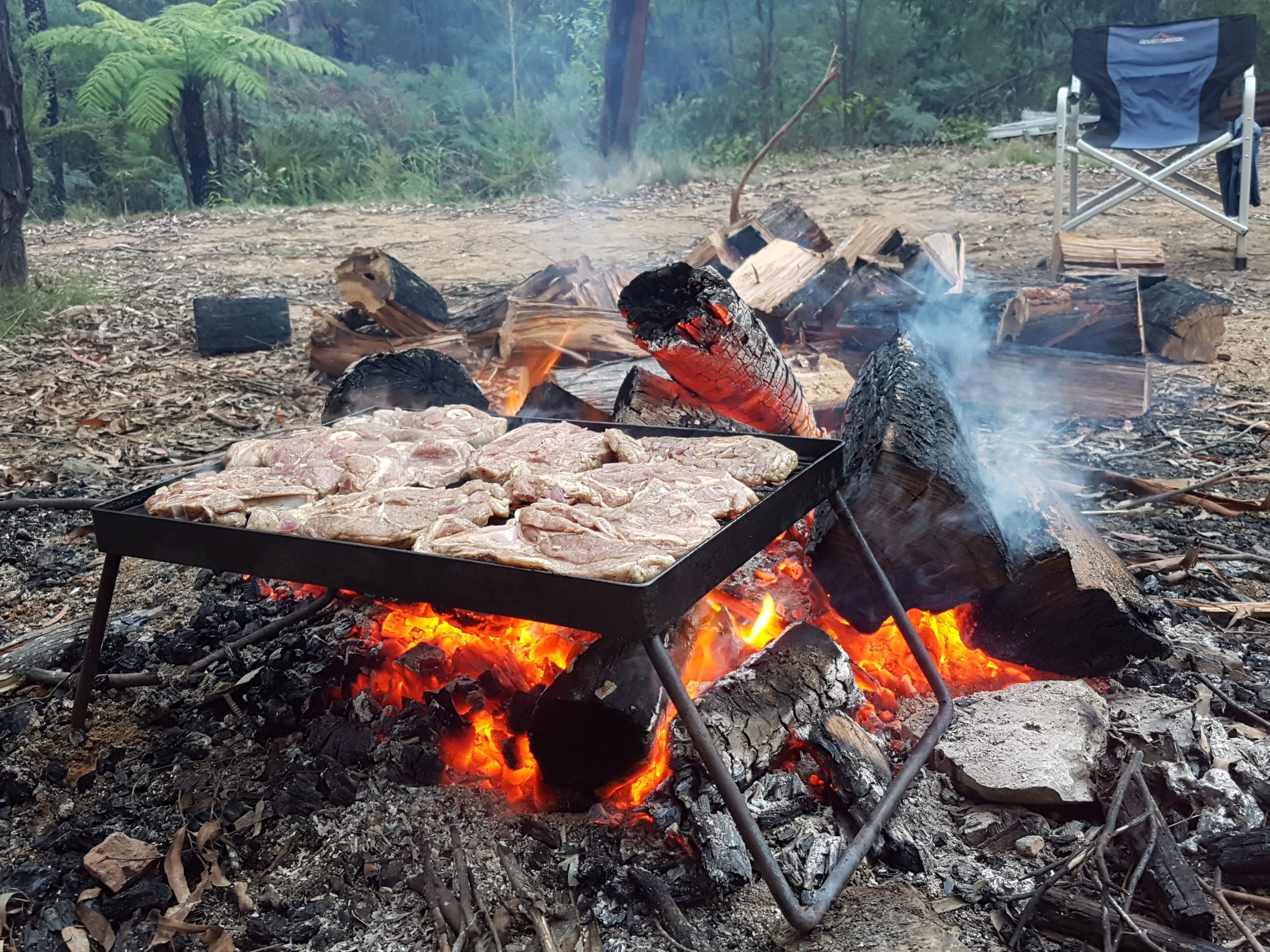 I can't imagine a camping trip without fire.
It's the TV for the night and the light against the darkness. It's where stories and laughter are exchanged among friends.
After our tents were erected and sleeping bags and pillows ready to go, all we had to do now was get the fire going. Though the day was still fairly warm we needed hot coals for dinner and besides, we need somewhere to put our camp chairs.
The boys started chainsawing the wood that mother nature provided and in no time we were set.
The only decision was whether the firewood should be stacked as a "pyramid" or in a criss-cross layered display.
After some strong points from both sides , they sorted it out and we were on our way. Don't you love men being men.
Dinner of lamb chops and sausages was delicious. That slightly blackened and char grilled meat with complimentary tomato sauce is how it should be. That's camp life at its finest.
THE CHEAPEST HOLIDAY YOU CAN HAVE.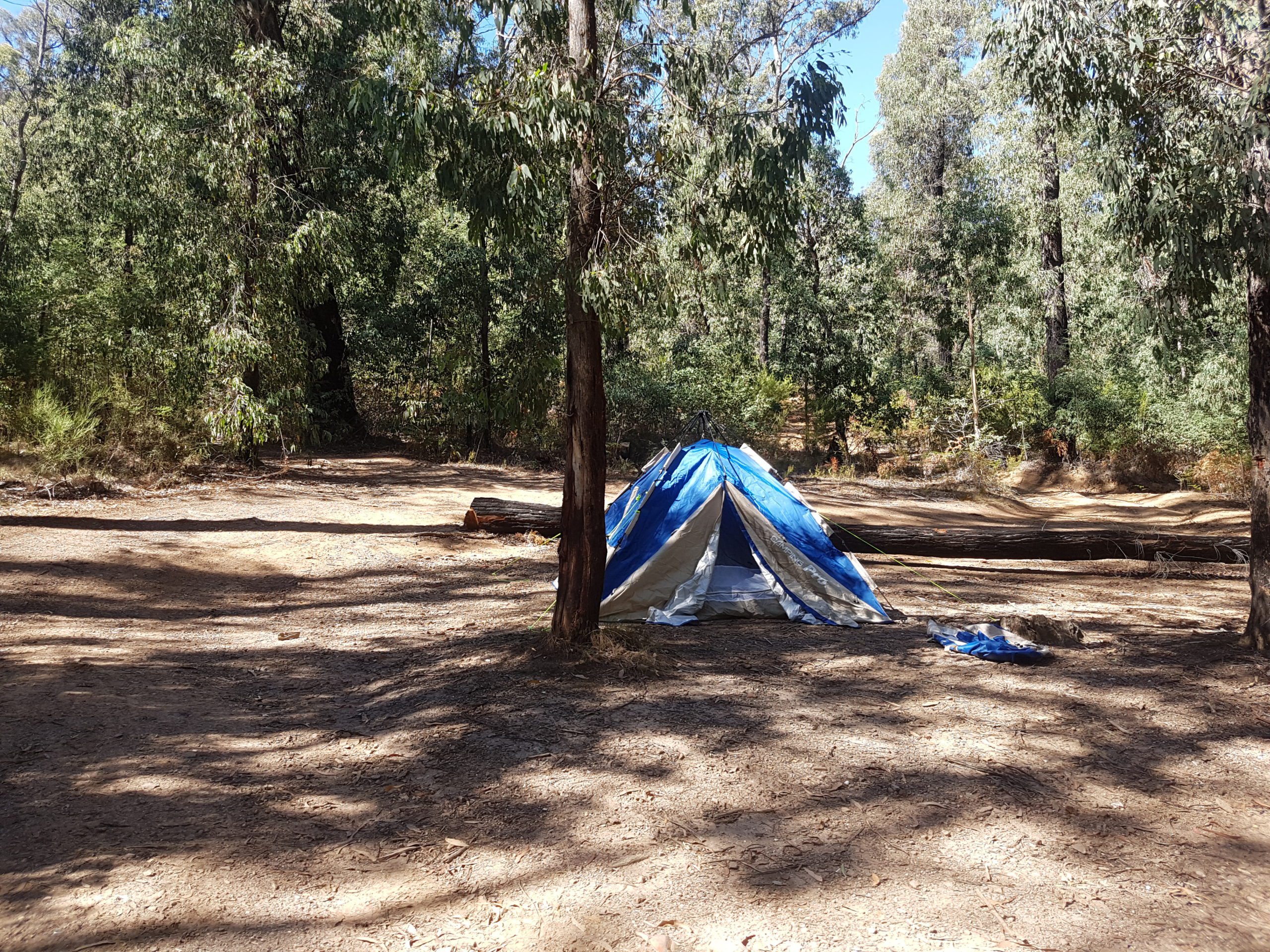 The greatest thing about camping is, it's just so cheap.
A campsite at a caravan park or camp ground is a cheap form of accommodation.
Most National Parks are free to enter so the fuel and food is all you need to worry about.
Entertainment is low key, a fire and good friends and family is all you need along with a cold beer or bourbon. It just doesn't get better than that.
As we made our way out, starting the trip home, we took the most challenging track of all, Fultons Track.
It involved steep climbs and steep descents. Through river and stream crossings and a couple of traffic jams with other 4 wheel vehicles. It was highly exhilarating but I was glad to get out safely.
When entering country like this you need to put your trust in 3 things. The driver and their ability, the vehicles own ability and your tyres.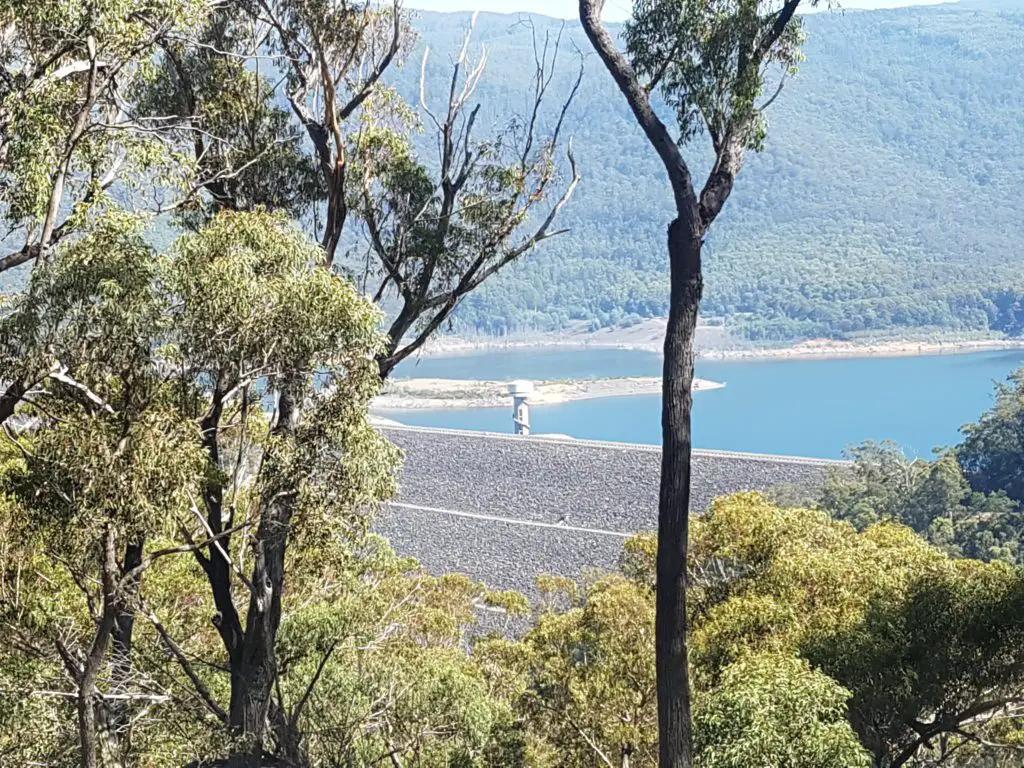 We finished by making our way down to the Thompson Dam wall, a last glance sealed an amazing weekend away. Once we crossed the river we were out, back on sealed road.
It was now time to head home and  wash the dirt and camp fire smoke off our bodies. What an amazing way to spend a weekend, with friends, family and mother nature.