As an Amazon Associate I earn from qualifying purchases. I get commissions for purchases made through links in this post.
Heading out of town? Want to try some hiking, long walks on the beach or sample some country fare?  Whether you prefer a beach side location or going bush, these weekend getaways in Victoria all offer something different.
1. THE GREAT OCEAN ROAD.
Highlights
scenic coastal drive
12 apostles
Otway Ranges
seaside villages
great beaches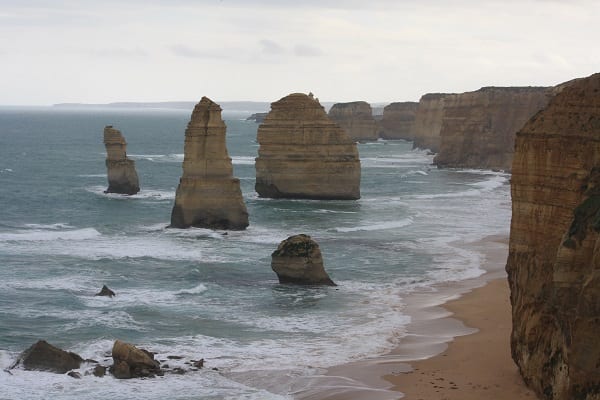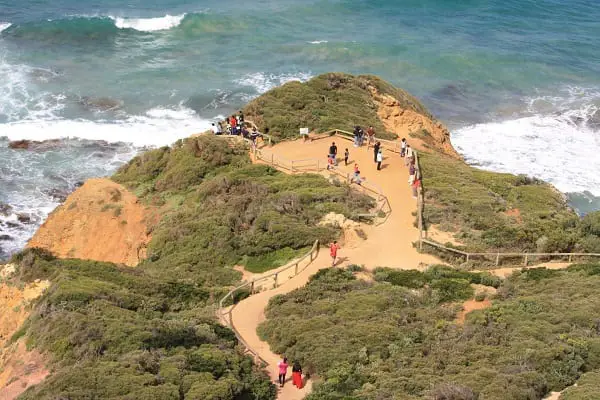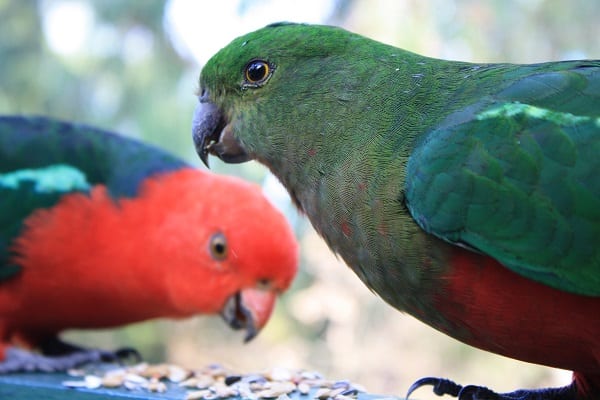 The iconic and scenic Great ocean road is the ultimate road trip adventure and one of the best weekend getaways in Victoria. The twelve apostles are the star attraction. They can be viewed any time of year and are especially magnificent when the weather is wild and the ocean rugged.
Starting an hour westward outside of Melbourne in the popular seaside town of Torquay and finishing in Allansford, near Warrnambool, the Great Ocean road is 244 km in distance.
Built by the returned serviceman of World War 1 and dedicated to those, this stretch of road is the ultimate coastal drive. Hugging much of the shoreline, you'll be overwhelmed by the beauty of this area.
During summer the coastal towns of Torquay, Lorne and Apollo Bay become overwhelmed with holiday makers. A stop at each one is well worth the time.
Another great stop is the Cape Otway Lighthouse which offers daily tours.
There is also the Otway Fly Treetop Walk, an awesome way to see to the Otway Ranges from the worlds highest tree top platform. They also offer zip lining tours.
2. WILSON'S PROMONTORY
Highlights
hiking
camping
water activities
coastal & inland scenery
wildlife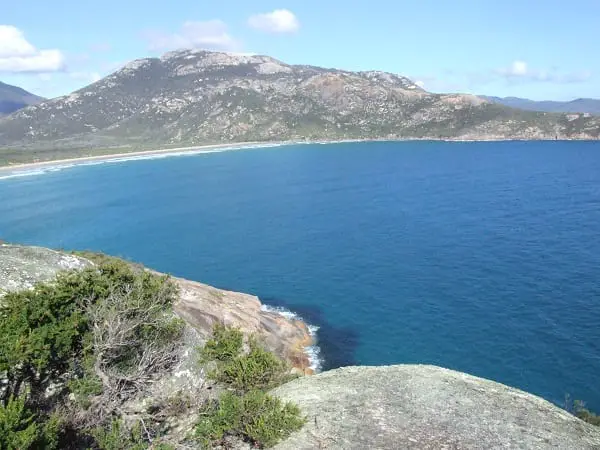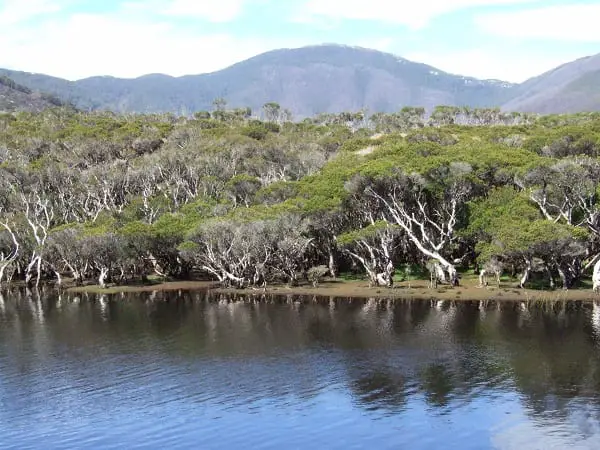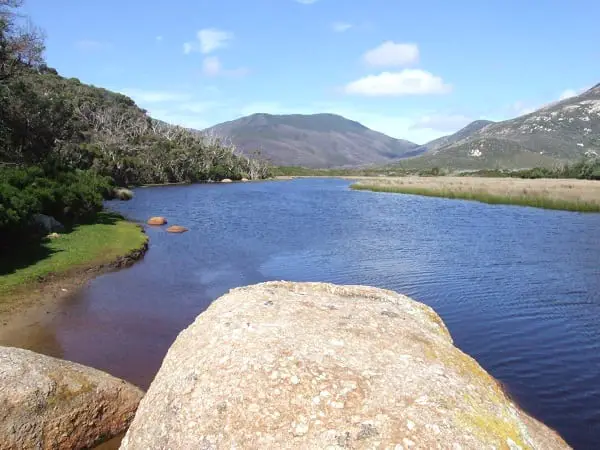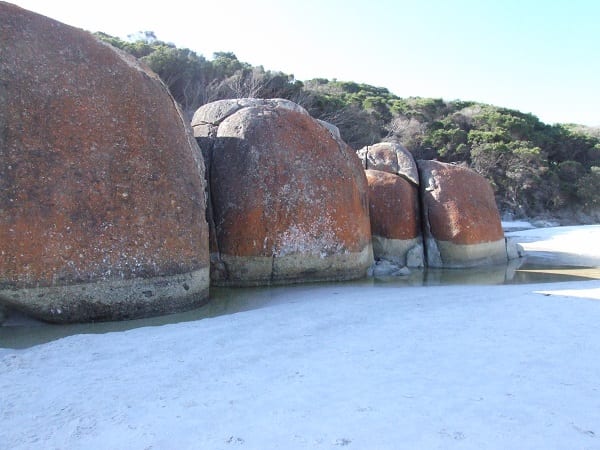 This spectacular National Park is a 50,000 hectare reserve popular for camping and an array of hiking opportunities. It is a 3.5 hour drive south east from Melbourne.
The park is on the coast and offers some of the most awe inspiring views in the state. As you drive through the scenery changes constantly with forest, dense scrub and rivers.
The main camp ground of Tidal River is a great base and starting point for your weekend adventure.
If you are up for it, take the Mount Oberon hike, a steep but well accessed track to one of the most incredible views in all of the park.
Lilly Pilly Gully is one of the flatter and easier walks not far from tidal River. Just be sure to follow the sign posts or you'll end up doing the more moderately challenging circuit.
For an overnight stay, you can hike the Wilson's Promontory Lightstation. By the way, this is the ONLY way of getting to this remote location.The inland route is the shortest at 19.1 km and hikers must take all food in and all rubbish out. Advanced booking are an absolute must.
There are many more hikes to enjoy, be sure you grab your map at the park entrance.
Camping during the summer school holidays is by ballot only. You need to apply well in advance.There is the option to stay just outside the park which might be your only option at peak times of year.
3. LAKES ENTRANCE
Highlights
fishing & boating
scenic outlooks
camping
surf beach

The fabulous Gippsland Lakes can be seen from several vantage points.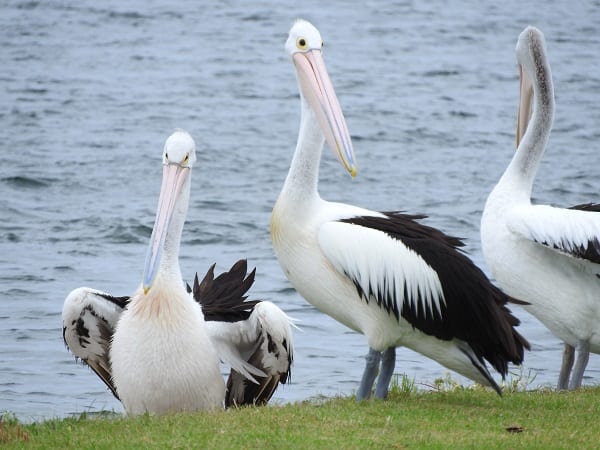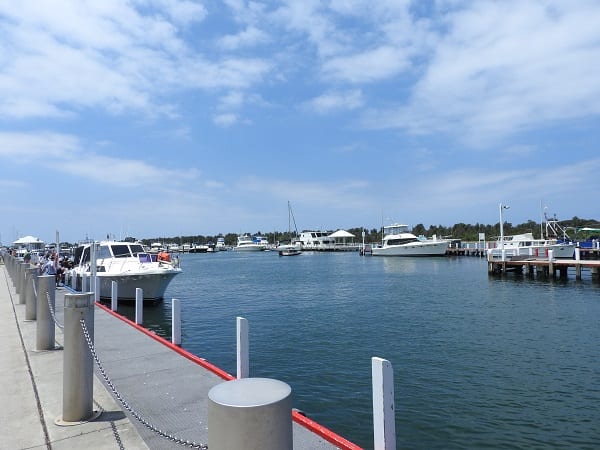 Located 318 km east of Melbourne, Lakes Entrance is part of the Gippsland Lakes region.
The pristine 90 mile beach is accessed via a footbridge where swimming and glorious sunset beach walks are enjoyed by many a visitor.
The inland water ways are a great place to get out and enjoy with fishing, boating and more.
The town itself has many places to dine and picnic outside. There are plenty of shops to explore here, a typical coastal town of surf and souvenir stores.
Head over to the Seafood co-op and buy the freshest seafood. they'll even pack it on ice if you wish to take it home with you.
You can also explore the smaller seaside village of Metung, a short drive away.
This place is bustling during the summer holidays but becomes a sleepy yet still vibrant coastal town during the quieter months. Weekend getaway don't get any better than this.
4. GRAMPIANS NATIONAL PARK
Highlights
hiking
scenic outlooks
rock climbing
wildlife
local produce & wineries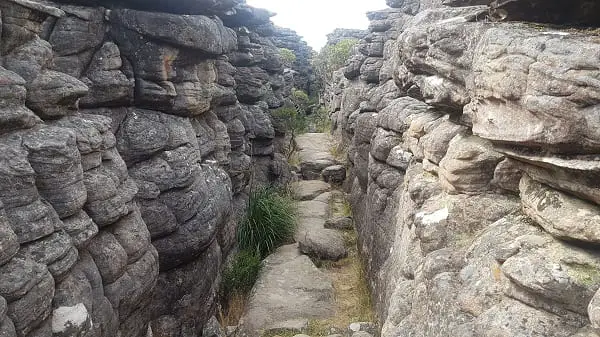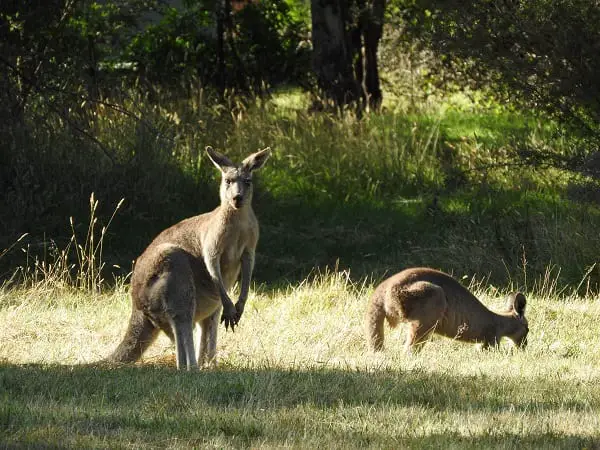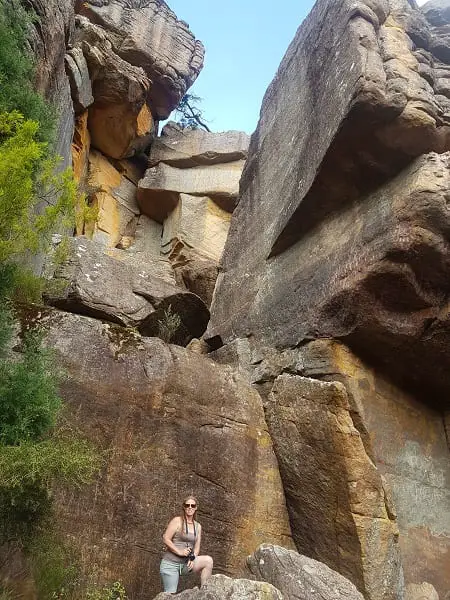 Head 3 hours north west of Melbourne and discover the states iconic Grampians.
The park is known for its amazing hiking opportunities, whether you are looking for shorter walks, all day and even overnight treks. If getting back to pure nature is on the cards, then this is the perfect weekend getaway in Victoria.
The highlight of the park is definitely the hike to the Pinnacle, a rocky spur that rewards the climber with the most amazing and breathtaking views. There are 3 potential routes.
The first is the shorter hike form the Sundial car park, more suitable for younger children and those with limited fitness or mobility. it is still a descent 4.2 km return. Allow 1.5 to 2 hours.
The more popular hike from Wonderland car park takes in the impressive Grand canyon. You may spot a rock climber or two on your way. It will take you around 2 to 3 hours return.
The third is the longest route from the township of Halls Gap, a five hour return.
The climb requires sturdy shoes and you will be moving across rocks (slippery in the wet) at times and potentially some ladders (easy navigation) in the grand canyon section.
There are many other popular spots including Reeds Look out and the Balconies, MacKenzie Falls and Baroka Lookout.
Be sure to check out the Halls Gap Zoo or stop in at one of the local wineries. There is a great Olive farm, Red Rock Olives just out of town also.
The small township of Halls Gap is popular for camping but also offers a range of accommodations.
5.  WALHALLA
Highlights
Goldfields Railway
Long tunnel gold mine tours
historic township
nature walks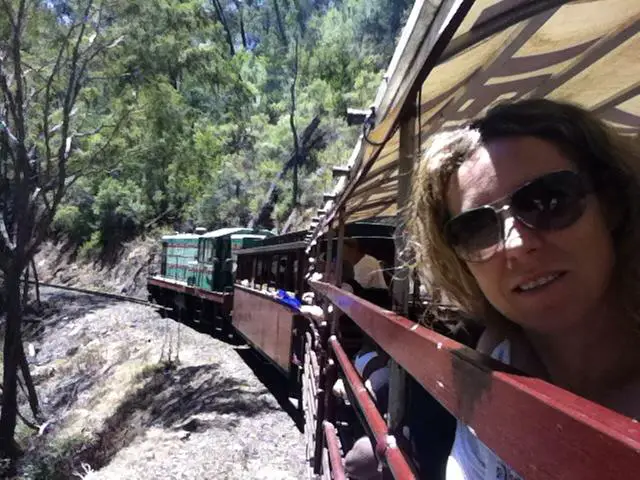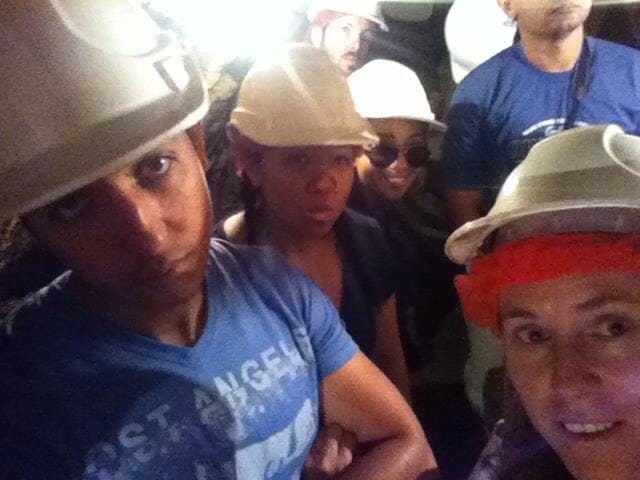 Step back in time and head to the small township of Walhalla, a  2.5 hour drive east of Melbourne.
Set on the edge of Baw Baw National Park, Walhalla is a town like no other. It was the last town in Australia to get electricity in 1998.
Walhalla really prides itself on keeping to its historic gold mining routes. All the buildings here are as olden times were and there are only a handful of residents that permanently live here.
Take a train ride on the Goldfields Railway or a fascinating mine tour.
Be sure to check out out the local cemetery up on the hill near the main street. It is listed as one of the most unique cemeteries in Victoria.
Be sure to stop by the local shops and grab some old style treats to enjoy.
Other interesting places nearby include Thompson Dam, Baw Baw National Park and the townships of Erica and Rawson. The region is popular for four wheel driving, camping and snow activities during the winter months.
Walhalla is a wonderful place to unwind and get back to nature.
So whatever you are looking for in a destination, these weekend getaways in Victoria have it covered.