As an Amazon Associate I earn from qualifying purchases. I get commissions for purchases made through links in this post.
If you are heading to the Maldives then chances are you're staying on one of the many upscale island resorts that inhibit this region. But why not take a MALE CITY TOUR before or after your stay. It's one of the best things to do in Male. This article includes what you can expect to see and do on your Male City Tour Maldives.
MALE CITY TOUR
4 Hour Walking Tour
Morning & Afternoon depatures
From $40 USD
Benefits of taking a Male City tour
The resorts are by far the way to go for luxury escapes in the Maldives. But what is life like for the locals here?
While you may go home from your Maldives holiday with a killer sun tan, you won't really  gain any aspect of the cultural or historic factors of the Maldives and its people.
For this reason I highly recommend a Male city tour, whether a first time visitor or a frequent traveler to the Maldives. 
Related Articles:
3 Affordable Maldives Itineraries – from 5 to 10 days
Cheapest overwater Bungalows in the Maldives
Best budget 5 star resort in the Maldives
Male Day Tour Review – 5 star rating on Tripadvisor
"My Male day tour was great value. The commentary I received certainly was incredibly valuable.
The people are very friendly so be sure to ask any questions that come to mind. You'll head home having learnt a lot more and you'll appreciate that.
It's one of the best things to do in Male City."

Male City Attractions
Presidents Palace
See the President's Palace, right on harbour side before moving to Old Friday Mosque for an interesting lesson on the countries religion.
Originally a Buddhist country, it was back in the 12th century that the entire nation was converted to Islam. Today, no permanent resident of the Maldives can be anything but.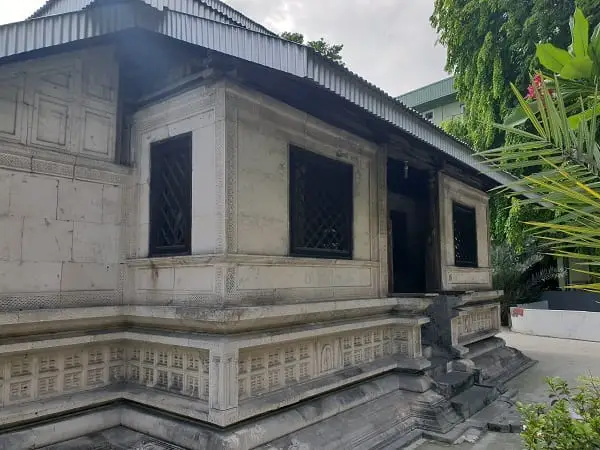 Cemetery at Old Friday Mosque. The round tomb stones are females and the pointed tombstones are males.
Victory Monument
Located in front of Sultan Park. Without a tour guide to explain the importance and history of this landmark, many would simply grab a quick snap and move on.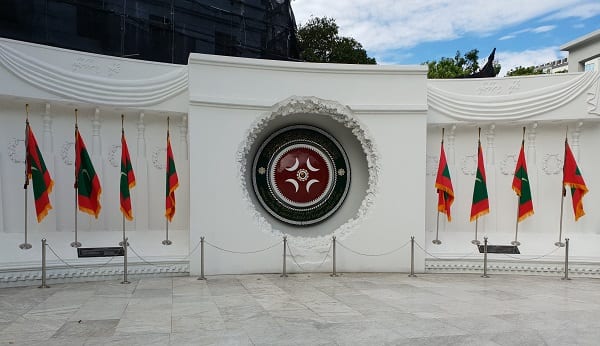 Grand Friday Mosque
One of the best Male City attraction.
Opened in 1984, the mosque holds up to 5,000 people. This grandeur structure of  simple white architecture and massive gold dome are a stand out in the city.
Be aware, ladies will need to make sure they are sufficiently covered to get in. There may be days and times when prayer is on and entering is not allowed.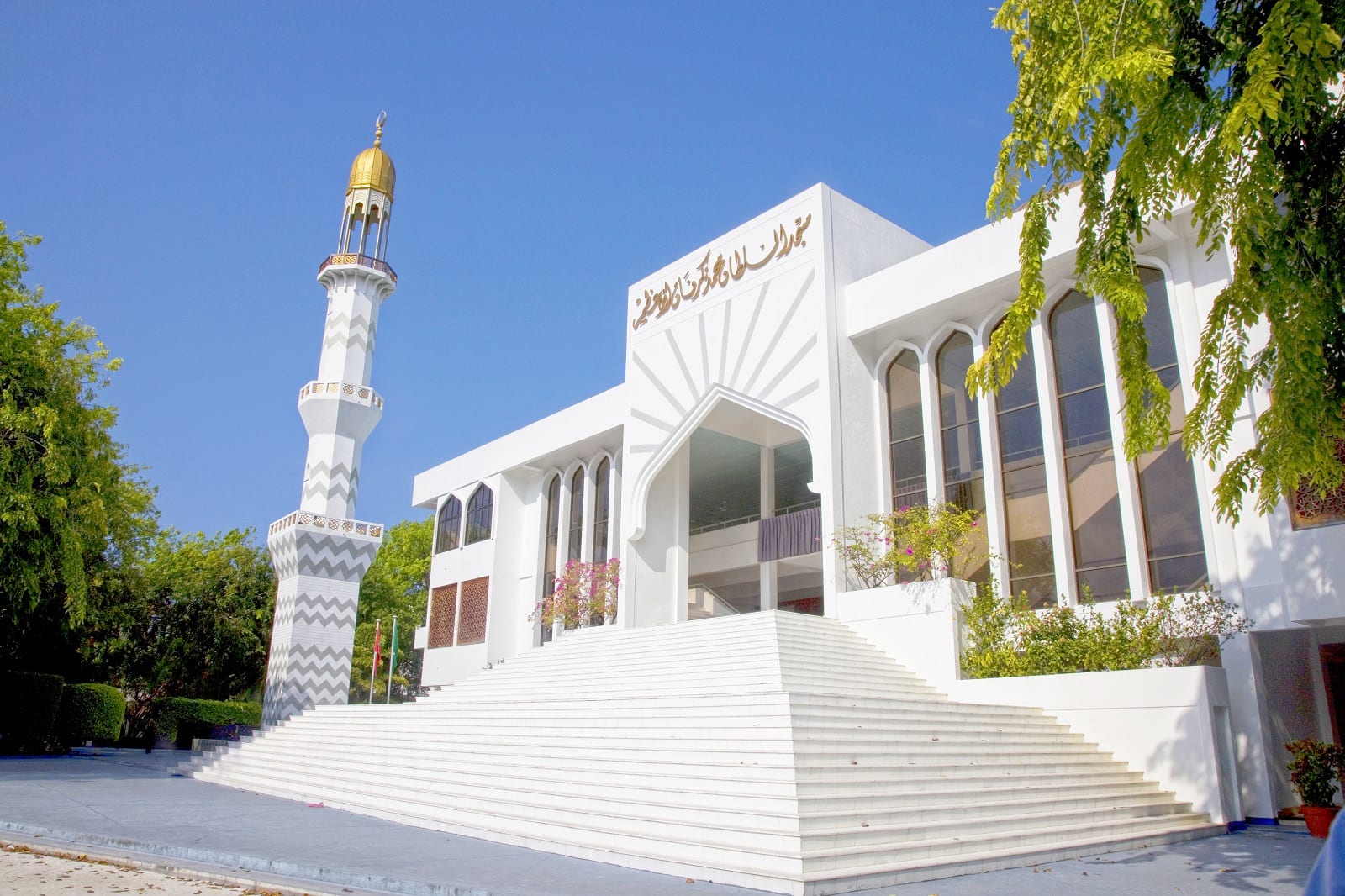 Male City Places of interest
Harbour side activity 
This is a busy part of town, as boats are coming to and from the resorts and local islands.
It is the shipping point for a lot of produce heading to the outer islands, and also the local fishing fleet.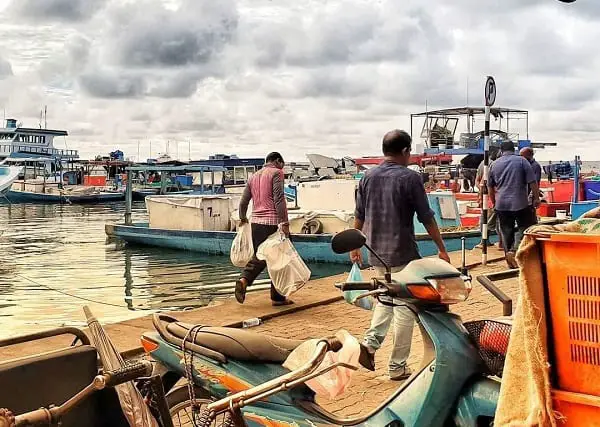 You will also find fresh produce stalls here, and the fish markets.
You can try some local chocolate, purchase spices, fruit and much more during your Male City Tour.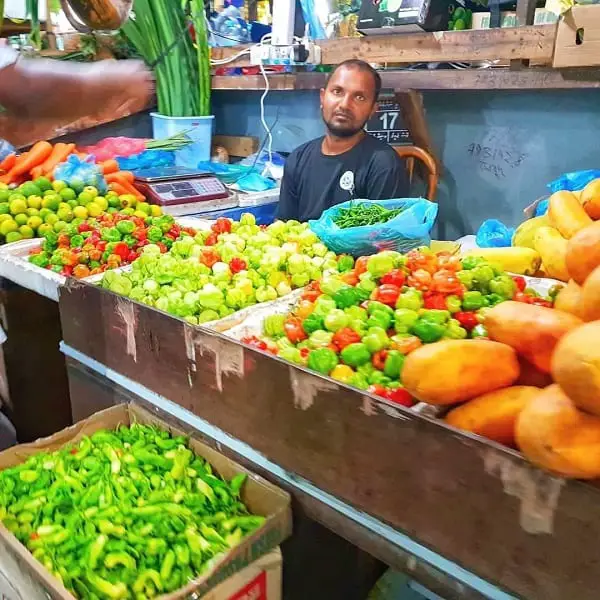 The fish market which is certainly a wake up to the senses.  The array of seafood is impressive and you can see the men in action as they carve through the days catch.
Shopping opportunities
During your tour, you'll have time for some shopping. If you want to purchase some local souvenirs, you'll want to get it here in Male.  Prices are much cheaper than on the island resorts or at the airport.
From hand made jewelry to the usual holiday tokens, you can find some really cool things to take home.
All items are priced but you can negotiate as well.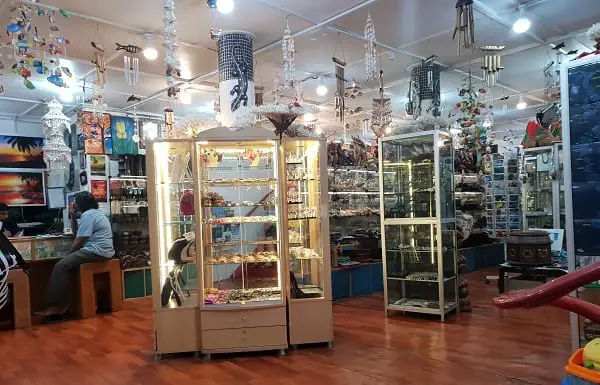 Interesting facts about  Male
With a population of 133.000 spread over 5.8 square miles, the city is bustling at a constant pace. For this reason, walking is the easiest option as most the historic landmarks and busy markets are all within a small area.
The total population of all of the Maldives island is 375.000. The capital, Male holds 133.000 people in 5.8 square kms.
With no hills or mountains in sight, Male and the rest of the Maldivian Islands become susceptible to rising sea levels and coastal flooding.
It is the flattest country on earth at only 2.4 metres above sea level. Many suggest this could mostly all be wiped out by the end of the century
Which led someone  to ask about the effects of the 2004 tsunami.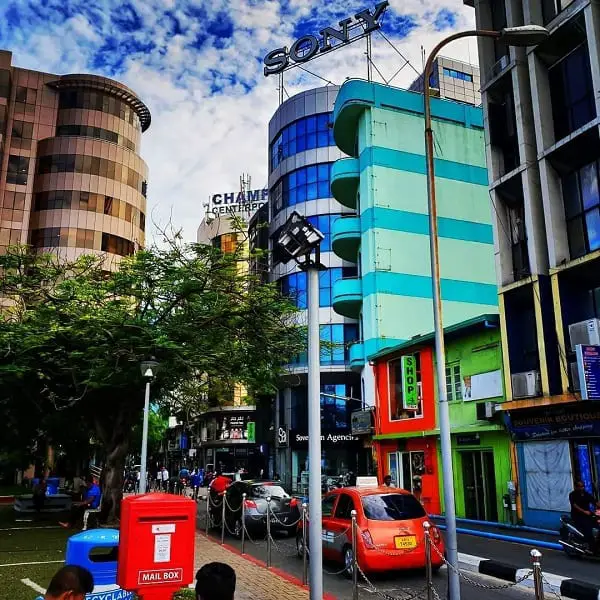 During the 2004 tsunami the death toll here was 82 people with many other missing and presumed dead. Though the impact was not great, it was the rising sea which moved over the low lying islands and caused wide spread flooding.
Many reported the feeling of a sinking island rather than one of being hit by a tsunami.
Around two thirds of the nation were effected. Many residents felt the earthquake but didn't think much of it at the time. With around 17,000 tourists on the islands at the time and a closed airport , many were stranded temporarily.
But it was the residents who suffered the most, with much infrastructure effected. Some local islands became inhabitable.
While everything above ground might have been effected, it was the reef that came out unscathed. The reefs and fishing industry were not compromised and after much clean up, the return of tourism was back in full swing.
MALE CITY TOUR
4 Hour Walking Tour
Morning & Afternoon depatures
From $40 USD
Be sure to include a worthwhile Male City Tour on your next visit to the Maldives.
Visiting Etosha National Park, Namibia- a love of wildlife

As an Amazon Associate I earn from qualifying purchases. I get commissions for purchases made through links in this post.     With its incredible wildlife and unique experiences not found in other parks such as flood lit water holes, visiting Etosha National Park promises an unforgettable African experience. Namibia's largest game sanctuary is perfect …