As an Amazon Associate I earn from qualifying purchases. I get commissions for purchases made through links in this post.
Male airport is located on the island of Hulhule and is the main international airport for the Maldives. It is the gateway to all the outer islands and resorts, and moments from Male city. This Male Airport Guide covers arrival and departure facilities, island transfers , getting to Male city, money exchange, food and more.
First timer travellers to the Maldives – read my blog post here. 
ARRIVAL INFORMATION
___________________________________________________________
Flying to the maldives.
The big players that fly into Male International include Emirates, Singapore Airlines, Cathay Pacific, Sri Lankan Airlines, Qatar, Etihad, Oman, Turkish Airlines, China Southern and Air France.
Budget carriers include Scoot and Silk Air via Singapore and Air Asia via Kuala Lumpur.
No Duty Free on arrival.
There is NO duty free on arrival to the Maldives, only on departure.
And if you haven't already heard there is no alcohol allowed to be brought into the Maldives either. Nor is there any to purchase at the airport or on the island of Male. Only resorts have alcohol and you must buy it there if it is not part of an all inclusive package.
Meeting your hotel representative.
Once you exit into the arrival area you will find all resort representatives here.
Each will have a counter and they are all lined up together, so if there is no one waiting with your name held up, just head over to your resort or hotel counter.
Alternately just ask any of the guys waiting here, they are all helping each other.
The airport is quite small so you can't get lost.
Sea plane transfers.
Trans Maldivian airlines operate out of the airport and they have a counter to your right as you first exit through customs.
This is the largest seaplane company in the world and they only operate during daylight hours. So if your arrival time is at night you'll need to stay in a hotel overnight and catch one of the first flights out.
The planes fly low and you'll be rewarded with breath taking scenery along the way. The whole process is pretty low key but very professional. I have used them once heading to Vilamendhoo Island.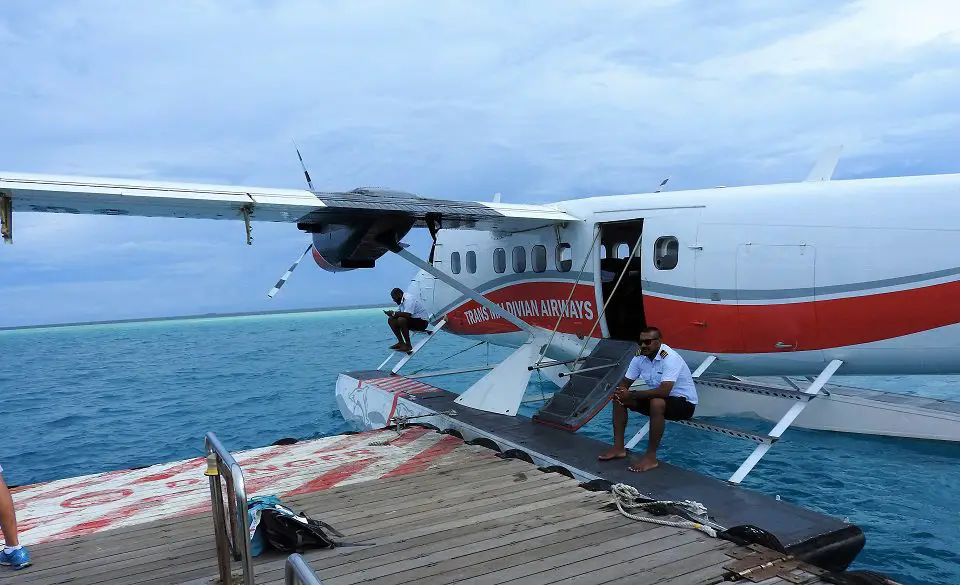 Transfers to Maldives Resorts
Transfers to private resorts leave from the airport .Be sure to make contact with your resort about flight information as they arrange everything for you. It's a very simple and smooth process.
For those heading to the local islands you will probably have to arrange your own speedboat transfers. They usually will leave from Male city but can drop you off at either the airport or back to the city.
I have used all the above modes of transport and simply asked my place of accommodation about how to go about it Be sure to ask as they know best.
Speed boat transfer can range from US $90 all the way up to $300.
The closer the island to the airport, the less it will cost.
Bandos Island Resort has possibly the cheapest transfers at around US $95 per person. It is particularly popular for divers and budget travelers wanting an affordable resort to stay at.
You can read more here.
Getting to Male from the airport.
Up until August 2018 all people heading over the city of Male had to take a water taxi. There are hundreds of boats and they run 24/7. It only takes 5 minutes to reach and will cost US $1. The guys operating the boats will help you with your luggage.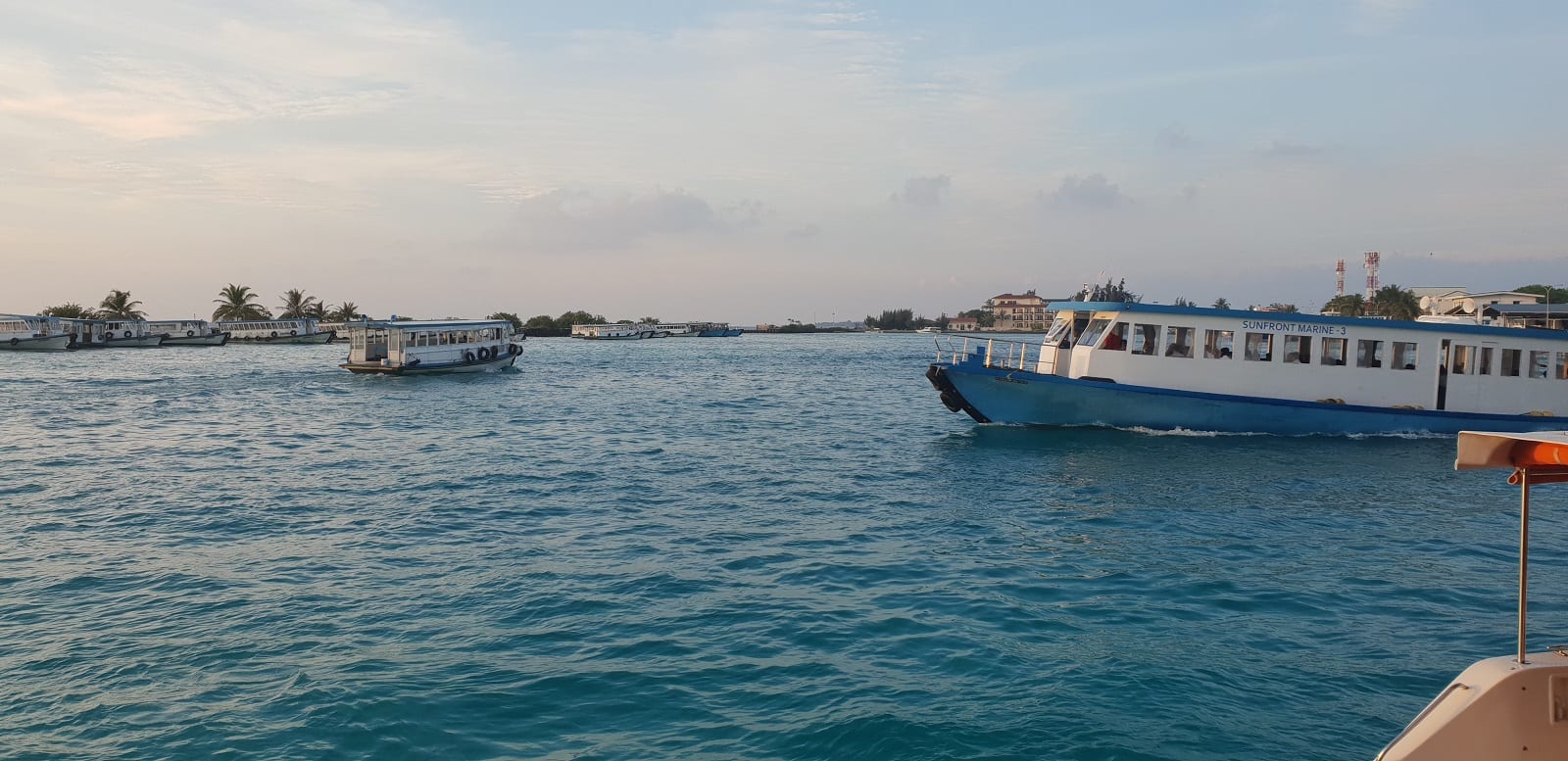 You can now take a taxi into the city via the newly opened Sinamale bridge. It spans 2.1 km in length and is open to cars, motorbikes, cyclists and pedestrians.
A price cap was introduced to taxi's to stop them overcharging .The price is MVR 40 or approximately US $2.50.
If you are staying at a hotel in Male you will most likely be offered free transfers. They usually use the boat then into a van to get to your hotel. We stayed at the Somerset Inn and they met us at the airport and also had a counter there. The rooms are modern and clean and a free breakfast is supplied. They also drove us to the local ferry for our departure for Fulidhoo island. I highly recommend staying here if you are a coming to the Maldives on a budget or wanting to experience a local island.
While staying in Male, why not do a quick Male City Tour while here.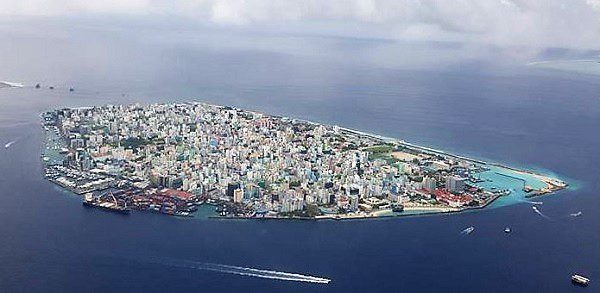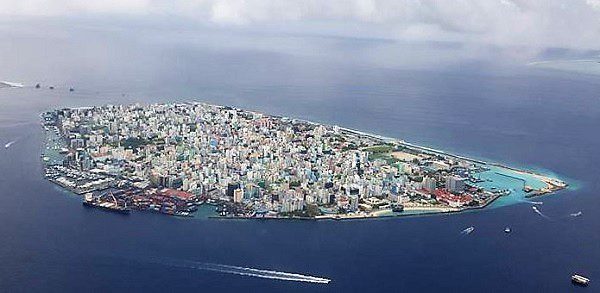 Where to stay in Male
Staying in Male for 1 night is a good idea if you can't get to your resort till the next day. Many flights land later in the evening so it makes sense to get a god nights rest anyway.
male has a wide range of hotels and many will offer a free airport transfer. So will pick you up and drop you off back at the airport the next morning. Your hotel will usually coordinate the resort transfers for you, so make sure you let them both know your plans.
Currency used in the Maldives
If you are going to exchange money then use US dollars.
There is a Bank of Maldives at the arrival hall at the airport. As you exit the gate just turn left.
The local currency is Maldivian Rufiyaa but you'll only need this for local shops. Just use small US notes as they gladly take it and give you change in their currency.
If you are at a resort you don't necessarily need either as you book everything up just like on a cruise ship. Then pay it at the end of your stay on your credit card or in US dollars.
DEPARTURE INFORMATION
---
There is a good chance for many that you will arrive at the airport long before your flight leaves, giving you hours to kill.
Male Airport restaurants.
There is not a lot to do outside the departure terminal before check in. So eating is the only way to pass the time before check in.
There are a  few restaurants such as Burger King, Dairy Queen and a Thai and pizza place. The newly opened KFC, Pizza Hut, Costa Coffee and Harvest are located further down in a separate area.
Most these places will offer free internet if you purchase something. Just ask for the internet code. It lasts for 30 minutes.
it is worth noting that outside the check in at Male airport, it is largely open and not air conditioned. The restaurants are though.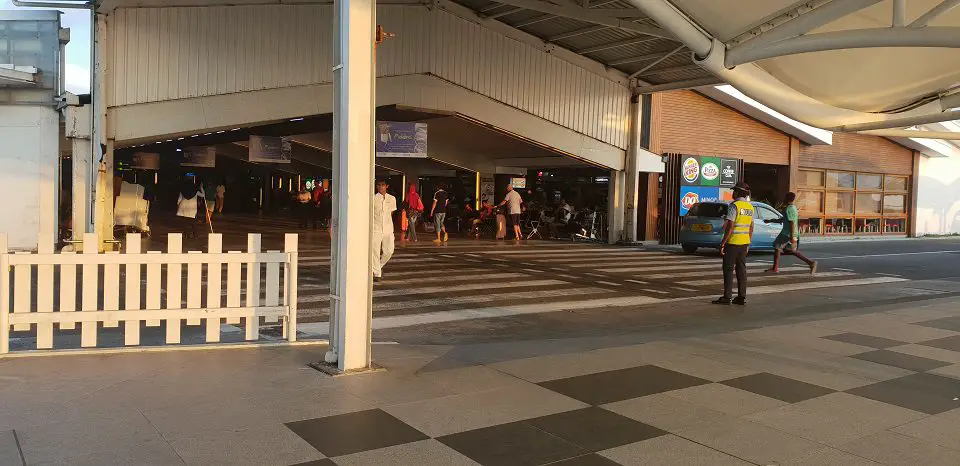 Duty free on departure.
Now you are leaving you are free to shop. Perfume, make up, watches and jewelry, souvenirs and local gifts for example but don't expect too much. It's not Singapore or Dubai.
You will find a lot of the big brands here.
Everything is US dollars inside and outside the airport.
The Departure Lounge
All flights leave from the one departure lounge. As I mentioned, the airport is small. There are a couple of restaurants upstairs.Mainly US chains like Burger King and Dairy Queen. There is also a Costa Coffee and Gloria Jean.
Head downstairs and you are at the departure gates for all flights. You can see the planes out front on the tarmac and its a straight walk to each one boarding from outside.
The lounge has a kids corner.
Internet and charge stations.
The departure lounge has recently added a series of free internet kiosks to keep you connected.
I loved the addition of the charging stations also. There was quite a few and they were all fast charge.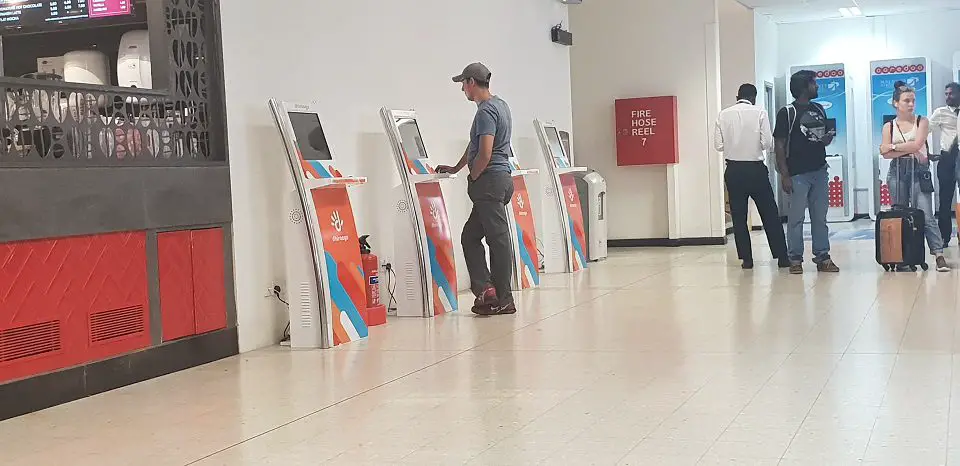 Smoking Section
Inside the terminal building and past check in, you will find a smoking section.
Walk through the duty free and into the food court seating area. It is down in the left hand corner.
---
What to read next:
Travel Rocks, But long haul flights suck. How to beat jet lag. 
How to stick to your travel budget