As an Amazon Associate I earn from qualifying purchases. I get commissions for purchases made through links in this post.
Vanuatu is a South Pacific group of islands located between New Caledonia and Fiji. It is around a 3 hour flight from mainland Australia. This sub tropical paradise enjoys year round warm weather and is dominated by a wet and dry season. Before heading off it is good to know what to pack for Vanuatu. It will also help you keep your luggage down to the bare minimum if needed.
16 ESSENTIAL PACKING ITEMS FOR VANUATU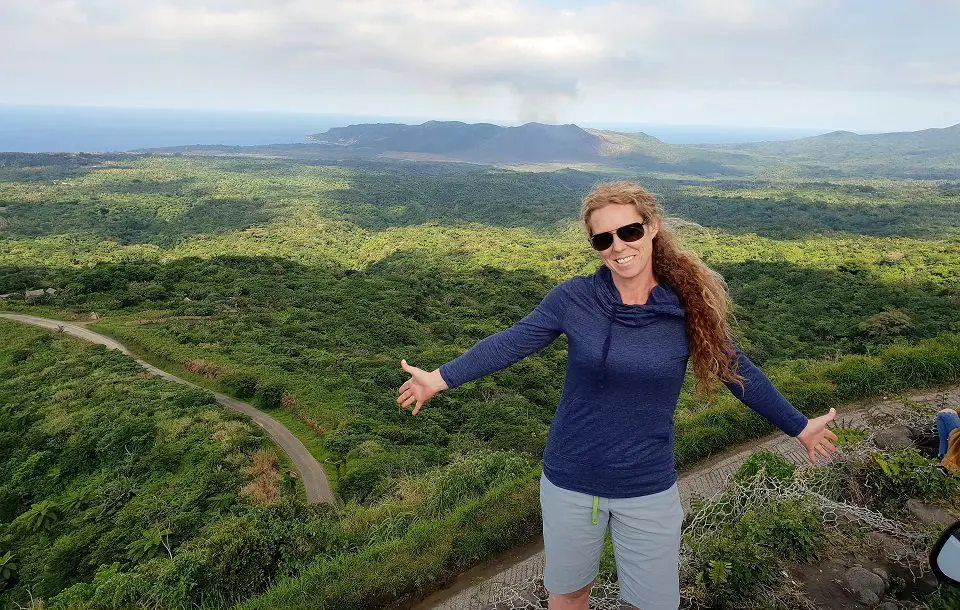 What is considered essential 
Heading to a tropical island usually means swimming, snorkeling and maybe even diving. So a set of bathers is probably on the top of your packing list.
Mosquitoes can be out in force any time of year but particularly during the wet season. They carry disease so make sure you know what vaccinations you may need before hand. If you are prone to getting eaten then a good insect repellent is an absolute 'must" right!
What time of year you plan to travel
There are two distinct seasons so packing for Vanuatu may be influenced by either.
The dry season or winter is generally between April to October when humidity is down and temperatures are slightly cooler. Day time averages hover around 23 degrees though can reach up to 25 degrees on some days.
Though this is the dry season you may experience rainy days. it's never a guarantee that you'll have non stop sunshine.
The wet season or summer occurs from November to March. Humidity is high and unexpected downpours can occur any time of day. Average daily temperature is around 28 degrees and as high as 32 degrees.
The water temperature can range anywhere from 22 to 28 degrees.
Where you plan to go
Are you heading to the outer islands or into local villages?
These things can impact what becomes essential to pack such as clothing that covers the thighs and shoulders.
When heading out of town or to local villages it is recommended that knee length shorts/skirt and T-shirt are worn out of respect. The town of Port Villa was relaxed enough not to worry too much. I wore singlets and never felt it was an issue. Most others are doing the same.
Resorts are not an issue on the clothing side of things.
What activities you plan to do
Much of Vanuatu is dominated by dirt roads and walking tracks. Also some beach areas are encompassed by coral and rocks so good foot ware comes in handy. This is especially needed when the rains come and things get a little slippery.
A light rain jacket never goes astray either.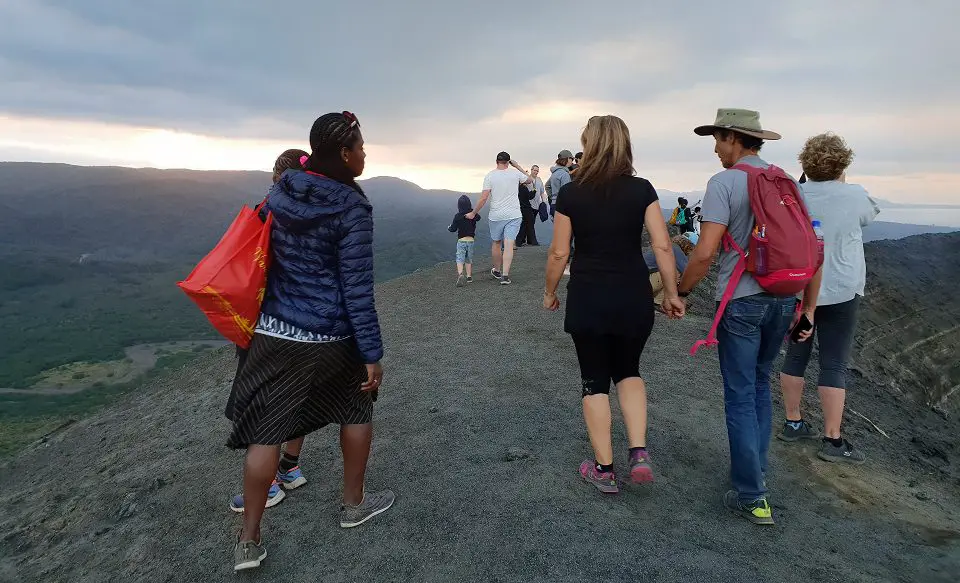 Covering up
 SUNSCREEN

 A

s even cloudy days can bring about severe sunburn, to abruptly end a happy holiday.

 INSECT REPELLENT

 For those nasty mosquitoes. Malaria is not uncommon here,  though more predominant for those traveling into dense and  remote areas. See your doctor for vaccination precautions.  I went in August and did not have an issue with mosquitoes.

 HAND SANITIZER

 Always handy in so many instances. Vanuatu has a few infectious diseases to consider. Though a simple sanitizer won't fully protect you it's a good way to keep your hygiene in check.

 SUN GLASSES

 always essential.

 LIP BALM

 It's tiny and easy to pack. Make sure it has a sun protection factor.
Clothing
| | |
| --- | --- |
|  SWIM WEAR |  Pack your bathers, you're on a tropical island remember. |
|  LIGHT JACKET & LONG   PANTS |   The cooler months of April to October will most likely require   one or both. Better to be safe than cold. Wear them on the   plane so no need to add extra luggage. |
|  LIGHT RAIN JACKET |  You'll want one for the wet season. I went in August which is   the dry season and we had light rain also. |
|  COVER UP CLOTHES |  knee length skirt or shorts and a T-shirt. For local villages or   areas away from the main city of Port Villa or your resort. |
 

Foot ware
| | |
| --- | --- |
|  THONGS (FLIP FLOPS) |  You go to travel foot ware for island living. |
|  REEF SHOES |  Water shoes are handy for snorkeling trips or for exploring rock   pools. Resorts such as Hideaway Island are made of broken coral on   the beach so very much needed. |
|  WALKING SHOES |  Good grip sneakers or possibly hiking boots for those planning   on some more adventurous activities. |
Other important items
 BACK PACK

 Exploring means having both hands free. A small back pack for   all those handy items including water is convenient.

  CAMERA                                        UNDERWATER  CAMERA

 A lot of smart phones have outstanding picture quality these       days and may be all you need. For underwater photography   you'll need an underwater camera or housing.I took my Nikon   camera to an overnight volcano tour along with a small tripod. I   considered it  essential for epic night shot photography.

Don't forget spare batteries and chargers.

 POWER ADAPTER

 NOT if you are coming from Australia. The power is 220 volts   so is suitable for your appliances. Other countries may require     one.

 TRAVEL CLOTHES LINE

 Packs tight and weights nothing. Dry out your clothes with a   handy travel clothes line. Great for those wanting to take   minimal clothes on holiday.
Overall I highly recommend not packing an array of fancy clothing unless you are at some super high end resort. Vanuatu is very laid back. The islanders love to dress in bright colours so feel free to pack your most colourful wardrobe.
---