As an Amazon Associate I earn from qualifying purchases. I get commissions for purchases made through links in this post.
With well over 300 cruise ships sailing around the world at any one time, holiday makers are given the hard choice of which destination to head to. But that's not the only thing many struggle to deal with. Here we take a look at 9 factors to consider when deciding how to choose the perfect and best cruise.
1. Destination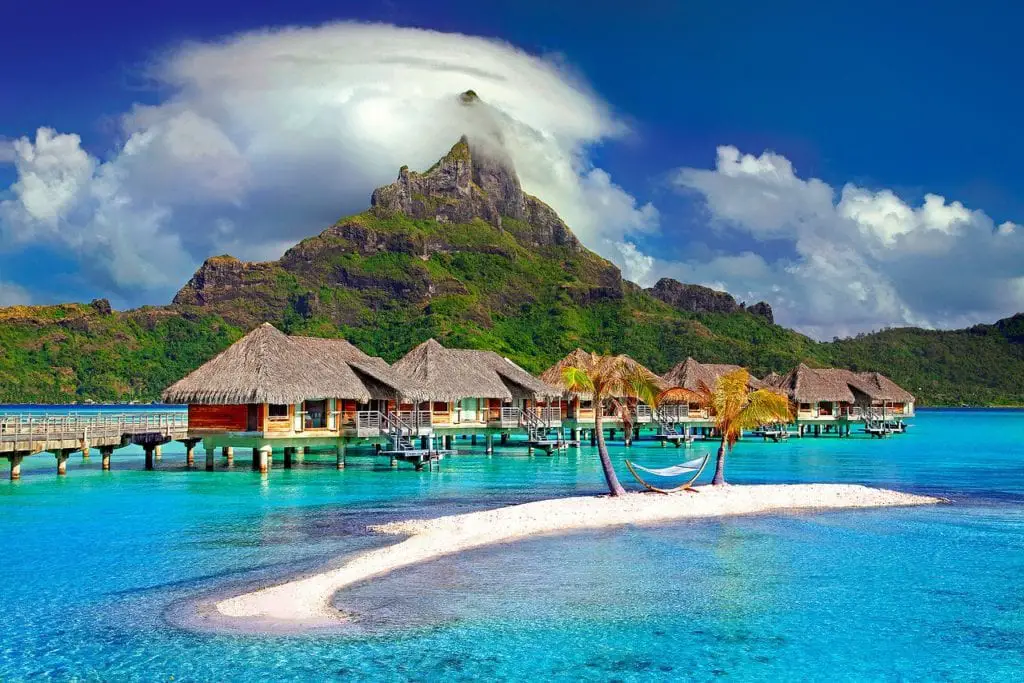 The destination is probably the most important factor when choosing your perfect cruise. Are you after tropical beaches or dramatic scenery? Do you prefer island hopping in the Caribbean or exotic cities throughout Europe? Maybe you just want something close to home.
Once you have made this decision, you're half way there.
2.Time of year.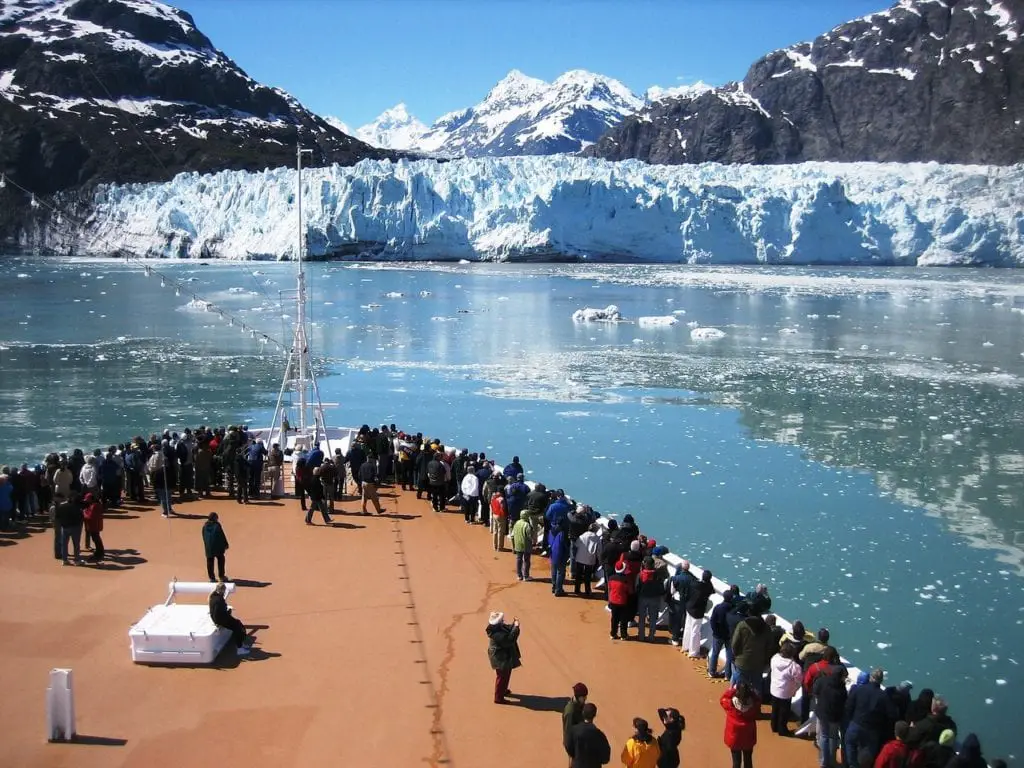 The Alaskan cruise season starts in late April and ends in September. Just as we chase the weather so do cruise ships
Head to the Caribbean or South Pacific and you are potentially heading into hurricane season. Be sure to check these factors before booking your cruise and make sure you have travel insurance.
The Mediterranean is another popular destination. The summer months bring the best conditions while fall and winter is a lot cooler. It is also when the seas tend to be the roughest.
3.Price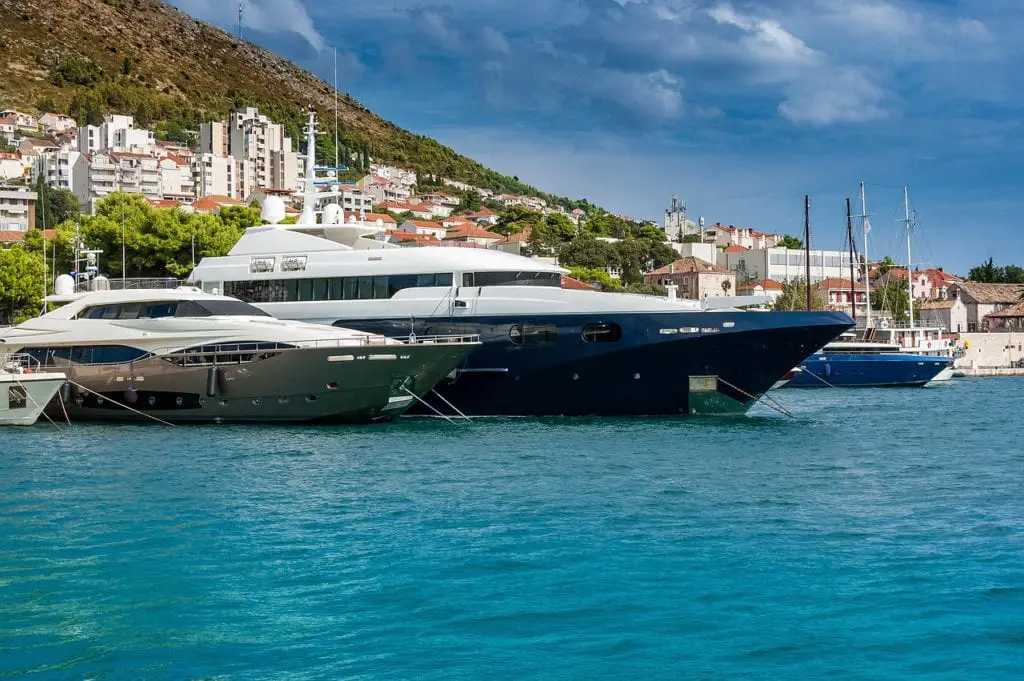 The destination, the time of year, length of cruises and the ship all dictate what sort of cost is involved.
Seven Seas Explorer, Chrystal Serenity and Symphony of the Seas are among some of the most luxurious and therefore most expensive ships on the ocean.
Carnival, Norwegian, MSC, Celebrity and Holland America have many affordable liners. Some are older than others but often have been refurbished to bring them back to life.
Antarctica and the Baltics are some of the more expensive destinations. The Caribbean and South Pacific on the other hand has great deals, especially last minute.
4.Length of cruise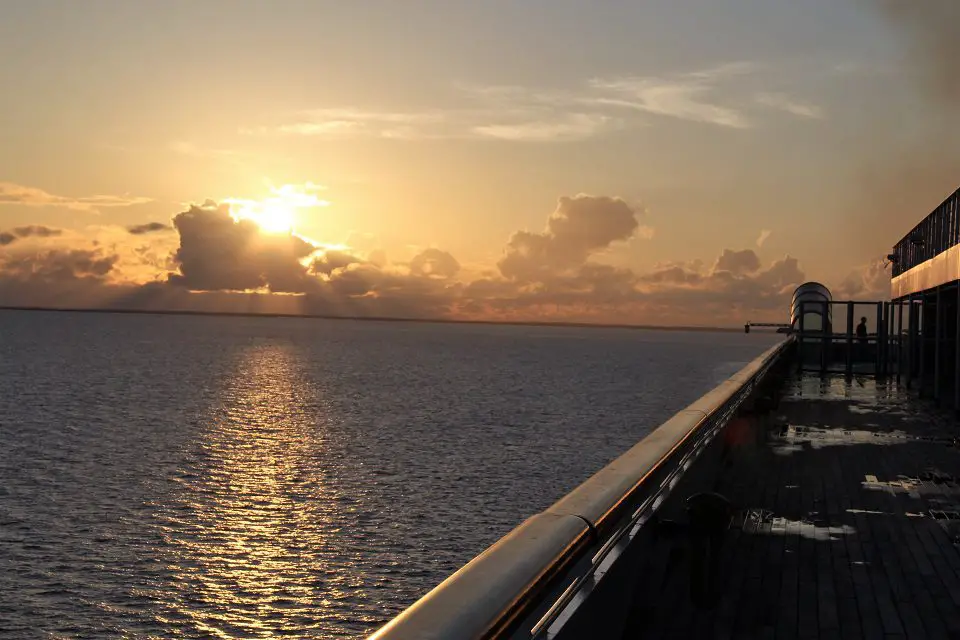 Americans love to cruise so three and five night sailings are very common. You can easily find a three night cruises to the Caribbean or Bahamas for less than US $60 per day. For a bed and all meals, that's an absolute bargain.
For the most part, people tend to gravitate toward seven night cruises or slightly longer.
5. The Ship & it's size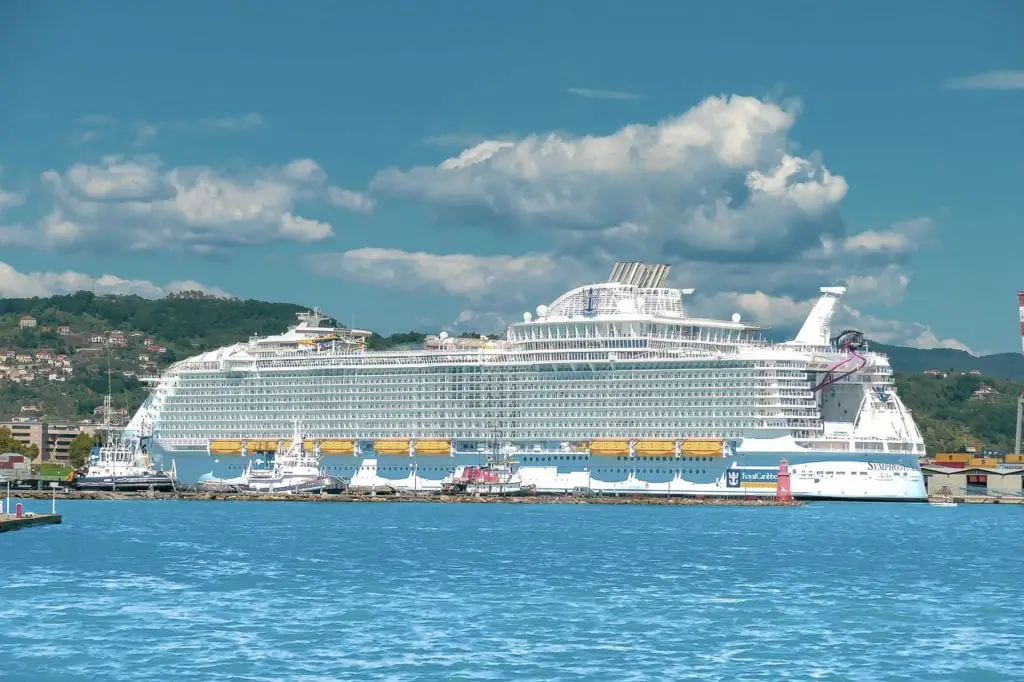 Did the know the biggest cruise ship in the world at present is Royals Caribbean's Symphony of the Seas. It holds a whopping 6,780 passengers.
The newest is Celebrity Edge launching December 2018. It promises to revolutionize the cruise ship industry with innovative features such as the "Magic Carpet". This floating platform is suspended to the outside of the ship and has the ability to move up and down transforming to suit a variety of needs.
A lot of people become apprehensive when cruising. The thought of heading off into a large ocean of unknown conditions is only eased when the big ships are in town. Of course this means nothing if you are on a river cruise in Europe.
There are always pro's and cons about ship size. Whilst the bigger and more prestigious versions may come with rock climbing walls, ice skating rinks and wave pools they also come with the crowds.
On the other hand, a smaller and more intimate size ship may offer a more personalized experience,exception customer service and lavish meals. Not to mention an easier disembarkation at each port.
6. Ship's Food & amenities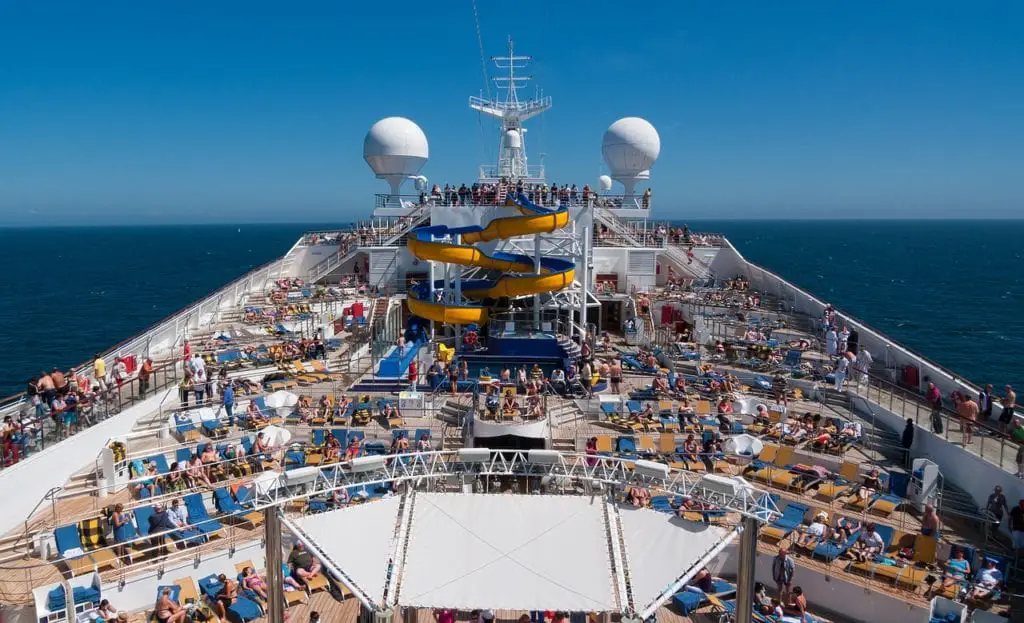 After reading hundreds of cruise ship reviews it becomes very apparent that the quality and choice of food is a deal breaker for many cruise passengers.
Many have high expectations and only cruise for what the ship has to offer and not the destination itself. The quality of shows and activities at sea takes precedent of what is on offer on land. Therefore choosing the right ship becomes important.
A recent study found up to a third of Americans choose to stay on the ship either partially or for the entire trip. Whilst safety concerns was the number one reason, a disinterest in the destination and having free food and drink was enough to keep many others from stretching their sea legs.
7. Ports of call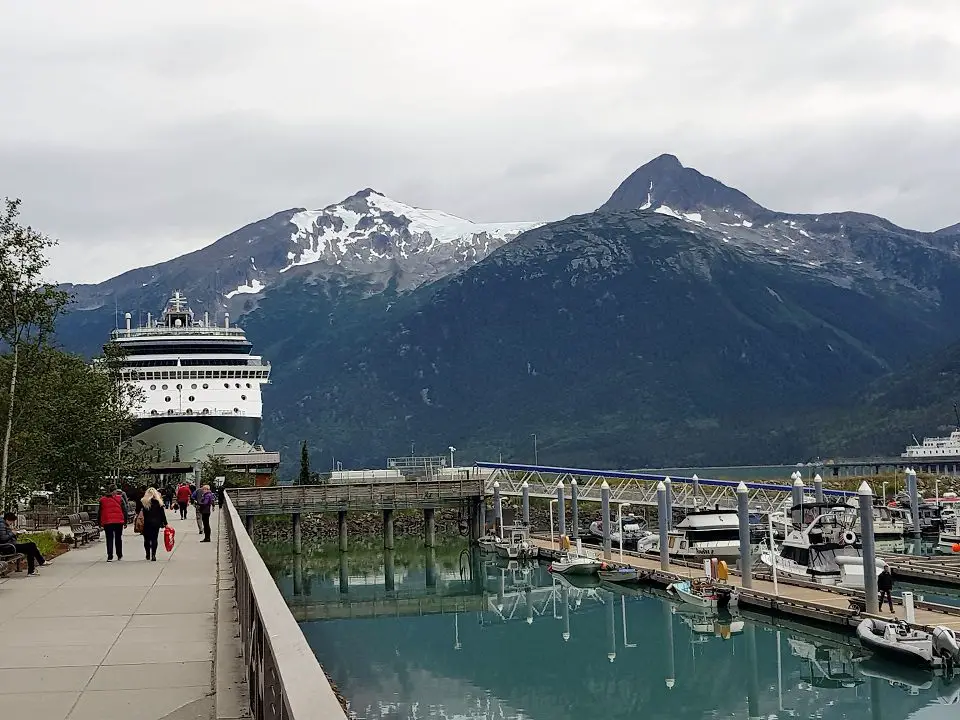 Every cruise liner regardless of location will have there own itinerary. Many even have their own private islands they include on each sail.
If the ports of call are important then which cruise liner you take will matter.
Many ships heading to the same geographic location will have different ports they enter. You may find that one has more sea days and another has more places to visit. Sometimes this is dependent on where you first start your cruise but not always.
For example, a cruise to the Eastern Caribbean leaving Miami on Royal Caribbean's Symphony of the Seas has three port stops. Carnival's Conquest and the Norwegian Breakaway have four. (2019 itinerary)
Be sure to check which ports you fancy the most and how long you'll spend in each.
8.Shore Excursions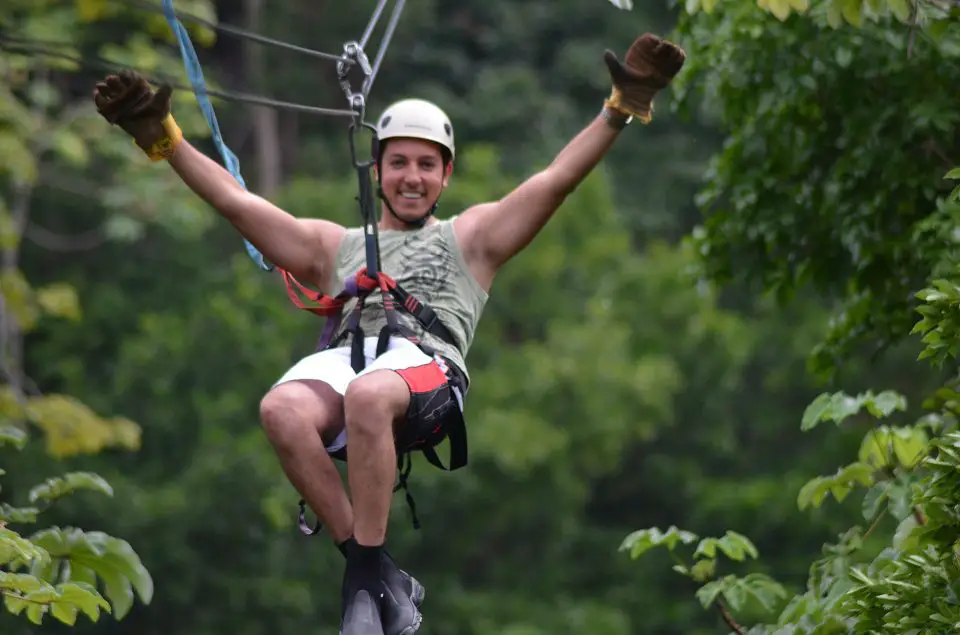 Keen to step on dry land and explore your surrounds?
Whilst many generally book their shore excursions through the ship, others go it alone. Maybe you found a better price or something not offered on board.
Cruise port operators are ready to whisk you away for a jungle safari or a day of snorkeling. Many of these excursions are unique to the area and are a once in a life time opportunity. People are more than willing to pay the price to do these activities.
9.Demographic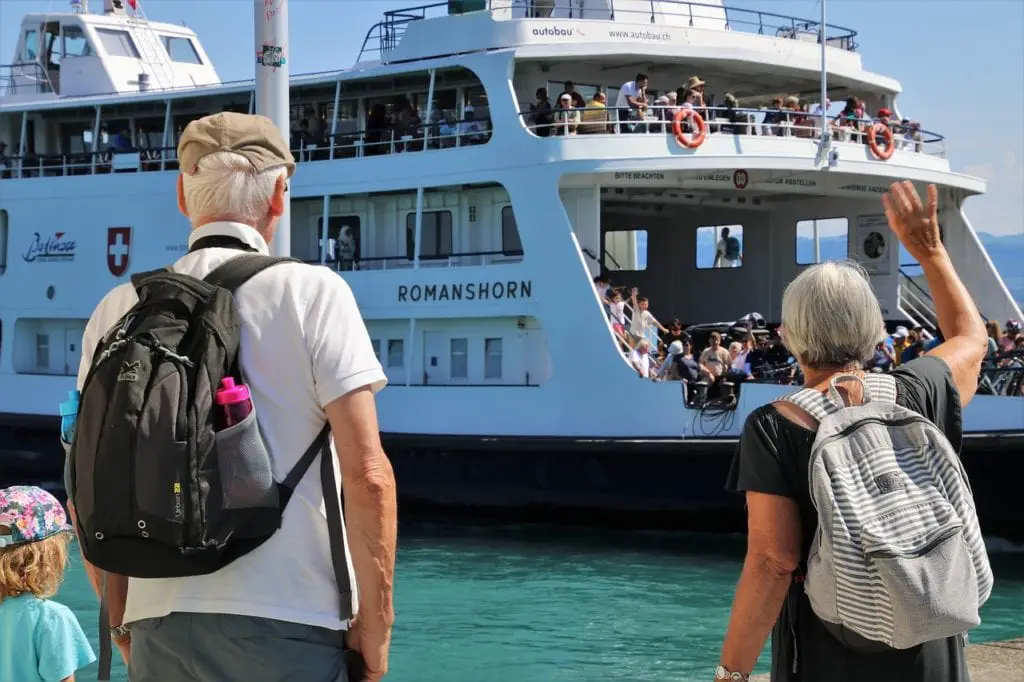 The age and type of fellow traveler is influenced by quite a few factors.
Firstly, the destination itself. Alaska will draw a more older demographic compared to the Bahamas for example.
School holidays will see families and young revelers out and about.
Price definitely plays a role. Someone paying $10.000 for a seven day Antarctica cruise is probably not going for the party atmosphere.
The ship itself plays a role on who you might see. Take Carnival who brings in a more younger demographic then say Celebrity and Holland America.
If this is an important factor or even if you are just keen to find out more on who else generally goes on the same cruise you are looking at, you can find out more on Cruise Critic reviews.
---