As an Amazon Associate I earn from qualifying purchases. I get commissions for purchases made through links in this post.
Frequent travel on a budget is my lifestyle. It's how I take off overseas as often as I do while still holding a full time job. These 18 Cheap Travel Hacks are designed for people who love to travel more often than not.
Money Saving Ideas for Cheaper Travel
I've certainly had to come up with some pretty savvy money saving ideas to travel on a budget, without missing out on where I really want to go and what I want to experience. This is my how I did it.
 I made travel my priority.
I worked out a way to save money just for travel and came up with a yearly budget.
Research is the key! I picked the destinations, time away, activities I wanted to do and got to work on planning.
I stuck heavily to my budget but always had a small emergency fund that could handle unexpected purchases.
Cheap Travel Hacks for people who love to travel
These cheap travel tips are designed to save you money before you leave and while you're away.
Many will enable you to travel the world year after year so if that sounds like a plan,  please read on. 
So whether you are keen to explore more of your own country or really want to see the world, this budget travel guide applies to both. 
I'll even give you examples of each time a money saving travel hack saved me heaps. 
So let's get started!
1. Change your Travel Attitude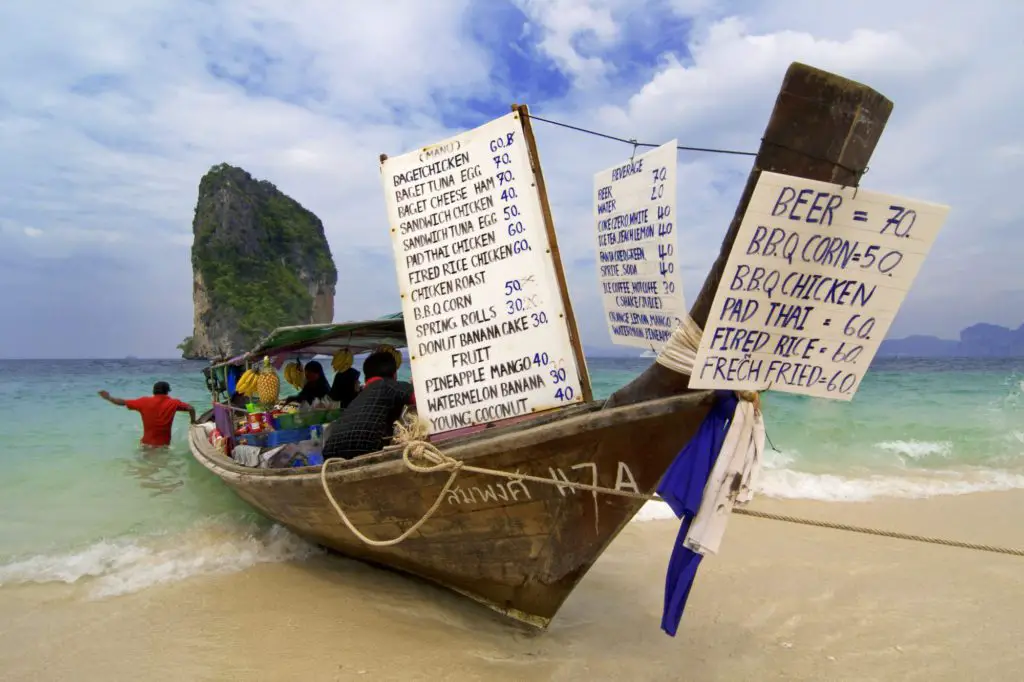 We'd all love the best in life, especially when it comes to travel.
Business class flights, high end accommodation and 5 star dining. It would also be nice not to have to check the travel funds every time you want to do something new or spur of the moment. I mean, how many times have you had to work out a currency conversion on the spot when you are about to purchase something in a land faraway.
Travel is all about experiences, whether that be seeing the best sites, eating your way around town or ticking off a true bucket list experience. What your ideal experiences might be are different to others.
So decide what you absolutely must do and see, plus experience, and forget about what you are missing out on. Because you aren't really missing out. If you're happy with a clean and cozy room that just happens to be the size of a shoe box, so long as you can visit that iconic site you have dreamed about, then you really have it all.
Budget travel is not necessarily about hostels, cheap fast food and everything free. Budget travel is based on what you can afford and what you ultimately have to sacrifice in order to pursue your travel goals and dreams. So yeah, I'm a budget traveller, but I only budget the stuff I don't particularly care about such as accommodation and transport. It really depends on the destination as to what my "I have to do this" looks like. And if I still need to cut costs I go deeper into research finding more way to budget the trip.
But I never come home disappointed. Ultimately, the many cheap travel hacks below have saved me thousands per year as I apply them to help me save.
I was so keen to become a frequent traveller, i completely changed my lifestyle at home to accommodate my dreams. That meant downsizing my home so i didn't have a huge mortgage hanging over my head. I also went without making silly purchases on clothes for example. I set myself a yearly travel budget and went to work saving all my hard earned pennies to put toward this. It was travel that i wanted as part of my lifestyle, not weekend coffee shops and the latest online gadgets. Of course, I've never been more fulfilled and happy than where I'm at right now.
Further reading: How to save money for travel – savvy savings tips
2. Join a Frequent Flyer Program – cheap flight hacks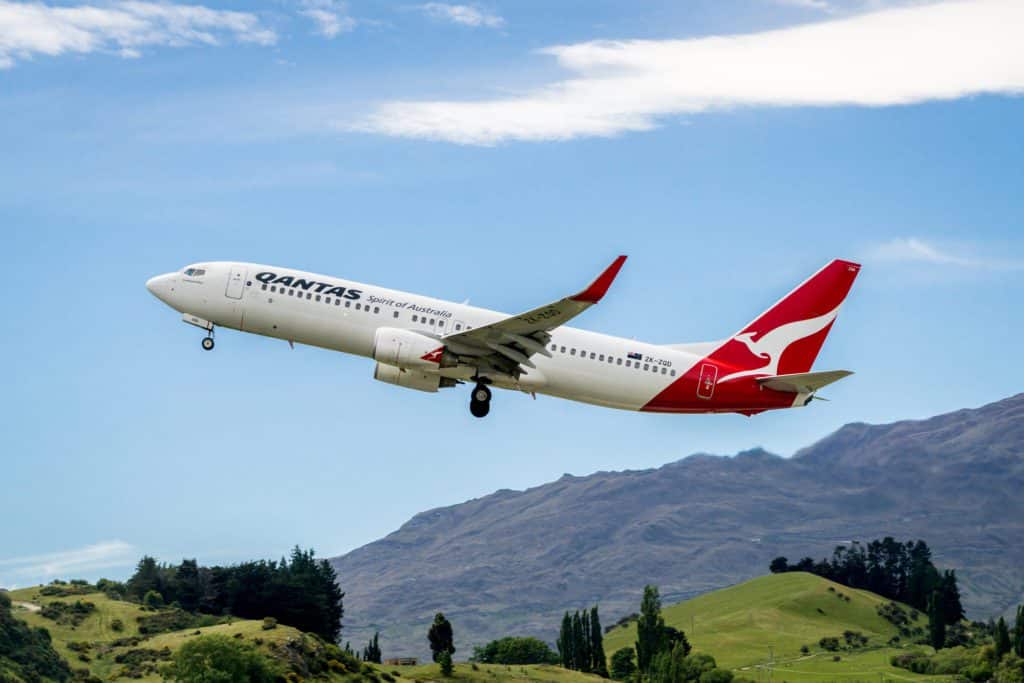 We are always looking for travel hacks for cheap flights because paying for flights is part of travel. So this is one of the easiest cheap flight hacks!
Earn miles while in the air. It's really easy to join a frequent flyer program even if you aren't that frequent to start with. The further you go the more points you will earn and all this adds up over time.
Eventually you'll have enough points to redeem a free flight – an easy way to save money on travel.
To get started, I suggest joining a program with the airline you travel with most, especially internationally.
Joining a Global Alliance
Most major airlines are with a network that form a global alliance.
The 3 big players are One World, Star Alliance and Sky Team.
That means that when you travel with airlines that have an alliance, you can still earn points with your Frequent Flyer Program. 
Some examples of participating airlines include:
One World : Qantas / American Airlines / British Airways / Japan Airlines/ Cathay Pacific/ Qatar / Malaysia Airlines to name a few.
Star Alliance: Air Canada, Air New Zealand / United / Air China / Swiss Air/ Air India / Singapore Airlines
Sky Team : Aeroflot / Air France / Korean Air/ Delta / Garuda / KLM / China Eastern 
How to join a program
To reap the benefits of  these mileage points you will need to join an airline in one of the alliance programs. So in other words, you DO NOT join One World, instead you join the individual airline. Then if you travel on any other airline in that alliance, you can earn points. I love it! 
I joined Frequent Flyer programs through Qantas (one world) , Etihad Airways and Singapore Airlines (star alliance) in order to earn ongoing points. 
To date, I have racked up over 800,000 just with Qantas and have used my points for business class flights, as well as international trips from Melbourne to Alaska and New Zealand, and domestic flights across Australia. It's just so rewarding and slashes a huge chuck of money off my travel budget account. 
I couldn't have taken some of the trips I have without it. So don't hesitate, enroll today. To see all airlines in each global alliance – One World / Star Alliance / Sky Team
3. Use your Frequent Flyer Miles wisely when heading overseas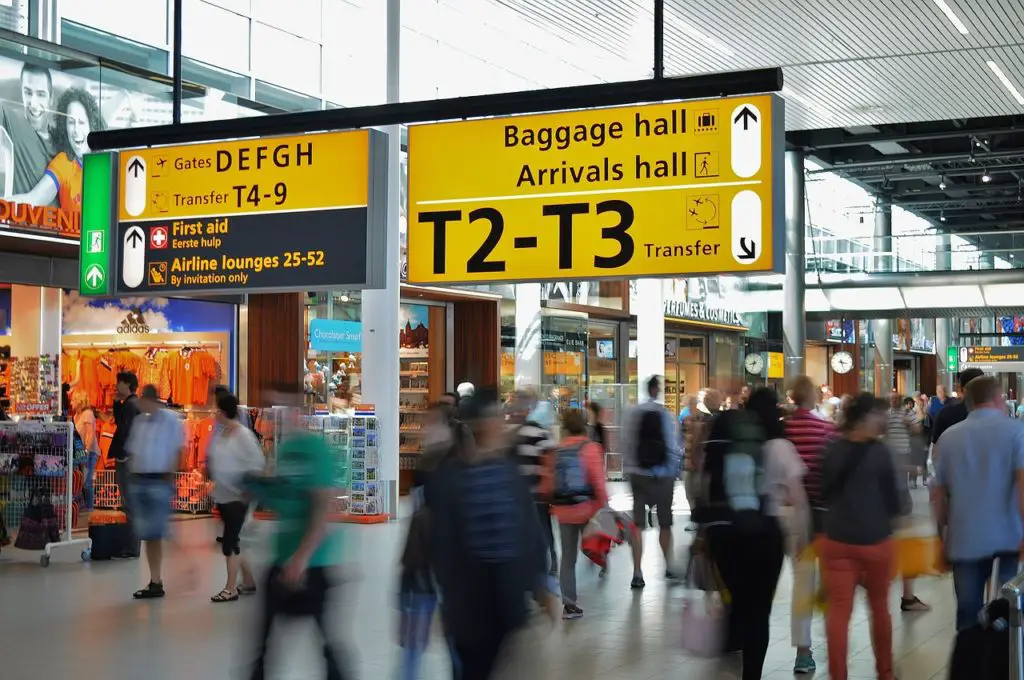 Thinking about using your miles to redeem a free flight?
Of course the flight is free, the airline taxes, surcharges and fees are not unfortunately.
Airlines pass these fees directly on to you when redeeming points. So what can you do about it?
Look at the 2 points you are flying to. All airports have different taxes and fees so sometimes flying into a major hub is going to be more expensive. Check around at smaller airports and different cities for a price difference. Sometimes it will be worthwhile while sometimes not worth the hassle.
Also, look at partner carriers for the airline you are signed up to for frequent flyer points. Occasionally you will get a better deal on a partner airline who charges less carrier tax.
Also, you won't always see these redemptions online and might have to call your airline provider direct to see how you can use your points on their partner airlines. Be sure to price the difference for both.
I booked a flight to Alaska with my Qantas points, departing Melbourne, Australia and arriving in Anchorage, Alaska. We were embarking on an Alaskan 7 day road trip before cruising down to Vancouver for 2 nights. Though I booked with Qantas I flew with American Airlines. Originally I was going to land in Los Angles on a Qantas flight because that's as far as they go (not to Alaska) with the taxes totaling my flight to $400. Not exactly a deal that had me jumping for joy. After discovering I could fly on partner airlines, American Airlines cheaper with the same amount of points I quickly booked. The total was $100 return, a $300 saving per person. Plus I flew further, adding Los Angeles to Anchorage. Now that was worth get excited about.
So next time you decide to redeem flights check ALL the flight deals , another partner airline may be the better choice.
4. Obtain a credit card that earns you frequent flyer points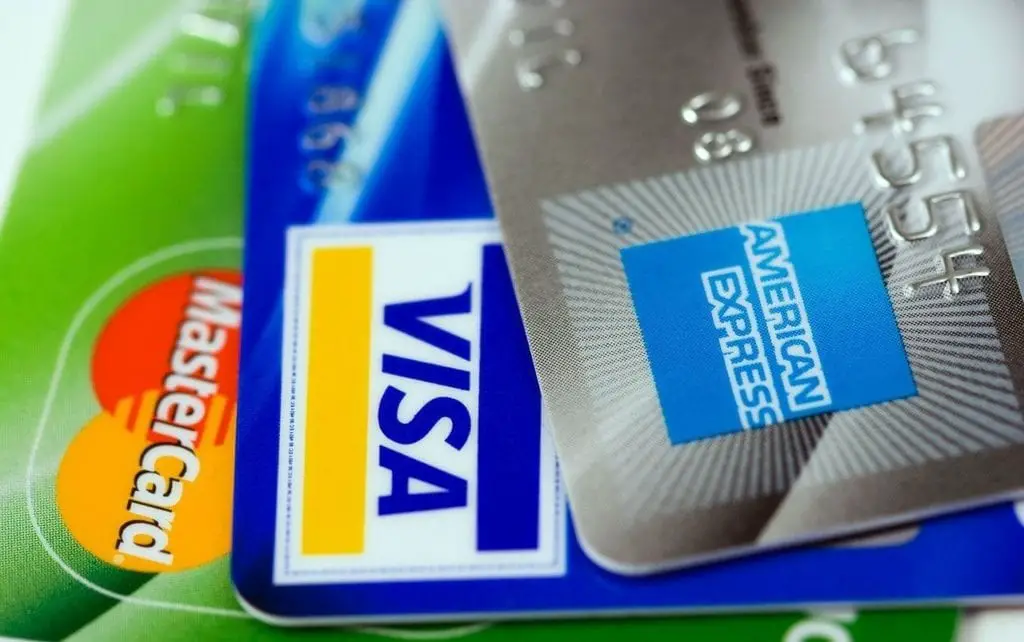 Why not have a credit card that earns you points to travel.
now I'm not saying take out a credit card if you don't currently have one. That's not the solution I'm going for, BUT if you already have a credit card then consider changing it to benefit your travel goals.
I took out an credit card linked to my frequent flyer program that earns me points on all my purchases. This means that my points can never expire as I use the card regularly. In fact I pay for nearly all my day to day purchases on my credit card and simply transfer the money back in from my savings account before end of month interest kicks in.
It is certainly best to shop around for the credit card that will reward you the most. Many have free travel insurance linked to them as well, another added bonus and travel saving benefit.
WARNING: Though this way of banking is not for everyone and you have to be realistic about what money you have and spend accordingly. If you feel you cannot safely manage a credit card without getting into financial overspend, i don't recommend it.
I have always had a Qantas frequent Flyer linked credit card and that is how I have accrued so many extra points, so not just from actually flying. I also recently took out an Amex card (American express) which gave me an extra 120,000 bonus points (that's enough for a round trip flight from Melbourne, AUSTRALIA to London return) It also came with free travel insurance for both myself and husband when travelling, airport lounge passes and a $450 Qantas flight credit each year I hold the card for. i think this is one of the best deals I have come across, but I also know that I have to keep up with payments and not let high interest rates cripple the benefits.
Further reading: How to stick to your travel budget
5. Speak to your bank manager about how they can serve you better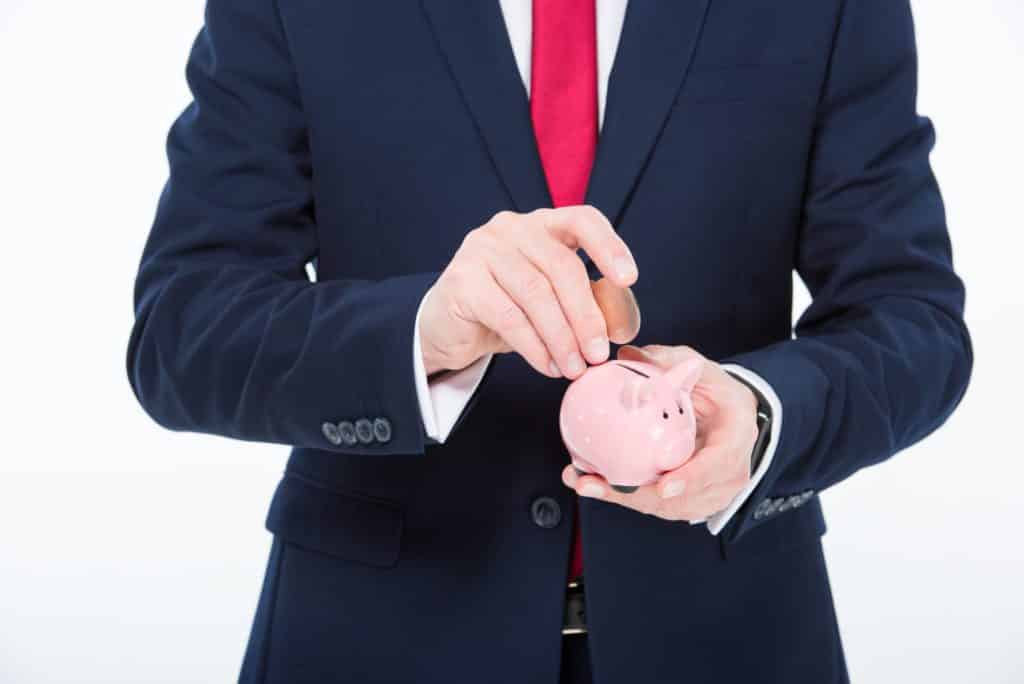 The more your bank knows about you (hey, I love to travel) the more they may be able to help you save. It is certainly worthwhile checking in every now and then and seeing what has changed in the world of banking and how it may apply to you.
I think we often see our banks as not really being on our side and therefor don't consider setting up a meeting. It may be true that they don't go out of there way to contact you when there is a better option to managing your money so you may have to be the one to make contact.
For those paying off a mortgage, things tend to shift over time. And when your mortgage extends over some 20 to 30 years, it's worth paying attention to how you repay it now and how long you have been doing so. There may be a much better option that wasn't around when you first started. Potentially, it could save you hundreds per month.
I was actually prompted by my bank to come in and have a chat about my finances with them. I have to admit i was shocked as this had never happened and so I accepted a meeting. By the end of it, I had a new credit card linked to my Qantas account including free travel insurance, I had combined my home, contents and car insurance for a 30% discount and changed my home loan over which saved me nearly $200 per month in payments. All in all, it saved me around $300 per month which went toward, you guessed it – travel.
6. Join a hotel reward program – cheap hotel hacks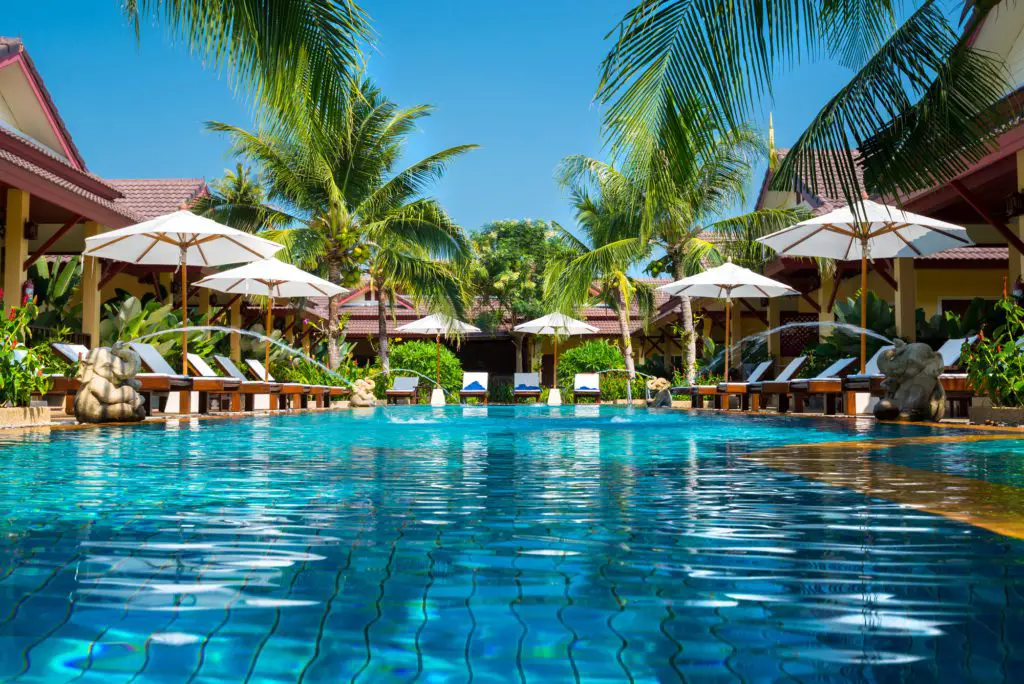 Staying in accommodation is part of travel planning and usually one of the things we spend the most time researching.
With so many options from hostels to hotels and private homes, it get's tricky deciding which place to choose. of course that's where reading reviews can help decide which one fits your needs.
This may be dependent on:
Price – you may be limited entirely to the cost of each night as you try to stay within your travel budget. Using a search engine such as booking.com or hotels.com can help you see all possible options.
Location- staying in city centres, tourist hot spots and within National Parks usually costs more so it is worth weighing up whether staying further afield is a better option. Do you have the transport to get back into the city easily? And don't forget to consider parking fees if you you have you own car as hotels can charge crazy amounts per night for parking.
Amenities – your accommodation amenities can help you have a much better experience on holiday. Cramped conditions get old really quick so maybe looking for a private apartment or home stay with kitchen facilities will provide a means to save on money and travel tiredness.
I've personally had a better experience with VRBO who only do entire home stays over Airbnb which can be hit and miss. But either is a good option for having those extra comforts. The only downside I would say is the lack of cancellation ability from both. it is always best to check the policy before you accidently commit to a non refundable stay.
Best hotel rewards program by far – Hotels.com
Hotels.com offer one of the best reward programs I have seen, and I personally racked up a tonne of free nights. I think it's one of the best cheap hotel hacks that doesn't require any more effort than what you would normally do to find a hotel.
By simply signing up you will be rewarded a free night for every 10 nights accrued. This has to be the one of the easiest ways to save money without spending anything more than booking your usual nights away. And it free to join! 
Once you have signed up, you simply book your accommodation, making sure you are signed in each time. Then when you have completed 10 nights you will be rewarded a free night. There are also secret prices on select hotels, resorts and private listings that are cheaper than the general public who are not members. Trust me, I have checked this out thoroughly and it is cheaper.
So if you average $200 per night, then your free night will be to the value of $200. How easy is that!
On the flip side, booking.com also have their own reward program but it is not even close to being better than hotels.com in my opinion. Firstly, you have to level up over time to save around 10 to 15% BUT it is only on select properties which is too few for such a big search engine. It makes it really hard when you find your perfect hotel or resort and there is no discount on that property. How disappointing right!. On the other hand, hotels.com offer redeeming stays on nearly all their properties.
Another option is a hotel group reward program such as;
I highly recommend signing up to some sort of hotel reward program so you can reap the benefits. When times are tough and you need to get your costs down, having a fall back guy such as free accommodation, is a blessing.
I used a week of free nights though hotels.com when I flew to the US for a 6 week break and it was a huge saving. Another amazing time i saved was when my husband and I stayed in a Panorama Suite at the Pan Pacific in Melbourne. Normally the room starts from around $600 per night (it was a special occasion) but by signing up to their loyalty program I managed a night for only $300. It included free breakfast, late check out, club room privileges, free bottle of wine and chocolates.
7. Sign up to websites that send you travel deals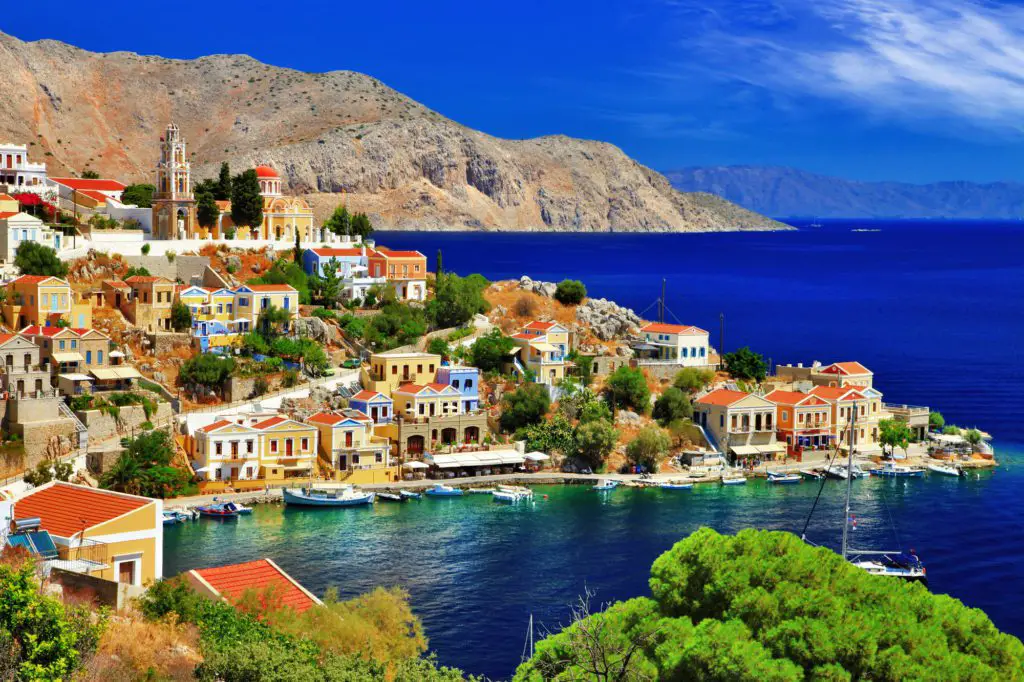 I love exploring the web for the best travel deals but I hate it when I miss something really good. So I sign up to a range of websites that send me notifications when deals come up.
Works best for flexible travellers
If you are flexible and open to where a great travel deal will take you, then you can really have your cake and eat it too. 
The sky is the limit when you are open to all possibilities, but that doesn't mean if you are set on a location you can't find a decent discount. It just means being on the lookout well before you leave. That's where signing up to newsletters on all different types of travel websites can help you put some cash back in your pocket. 
Some of my favourite are :
Flights for cheap travel hacks
I know the pilot: for cheap airfare deals. Sometimes only available for 24 hrs.
Secret Flying – for ultra cheap flights to all destinations. Simply put in your home base (airport) and let them do the rest
Skyscanner: searches the cheapest flights from all airlines. has a great reputation
CheapOAir – has a great range of budget flights for those looking for the absolute cheapest flights
Package deals for cheap travel hacks
Tripadeal – get your flight and tour in one for bigger savings
Luxury Escapes: for packages to local and international destinations.
Expedia: great range of holiday packagts where free nights can be found by combining flights and accommodation.
Webjet: great range of international tours that include flights
Tours and activities for cheap travel hacks
Viator: excursions, day trips and attraction discounts.
Get Your Guide – Excursions, day trips and tour discounts
Tiquets : grab your entry tickets to all sorts of attractions – skip the line and save time
Trip Advisor: more than just reviews. Search for the nest prices on a range of holiday activities / flights / hotels
General cheap travel hacks
Travel Zoo: see the top 20 travel deals of the week.
Vacations to go: cruise deals through all cruise companies
I also recommend subscribing to the airlines themselves so you know when they have "too good to miss" sales
One of the best flight deals I ever got was a return flight to the Maldives from Melbourne, Australia for less than US$300 after signing up to an airline newsletter. I ended up with an 8 day holiday in the Maldives for under $600 – yes to the Maldives.
8. Book through the country you are traveling to in their currency
Booking in another currency can potentially save you heaps.
Check prices from within the country you are heading to for sometimes better pricing, and always be confident you can trust the provider.
You can do this with flights, accommodation and more.
I went on a cruise to the Caribbean with Carnival  a couple of years back. Booking directly through Carnival in Australia (my country of residence), I was quoted at $800 per person. I quickly made a skype call to Carnival in the US and booked the same 7 night cruise for $550 Australian dollars. That's a $500 saving for 2 of us. Just by making one phone call. So the next time I cruised which was to Alaska I called over 8 cruise providers in the USA and Canada and managed to get it $800 (for 2 people) cheaper than what I could get from within my own country. This is not just loose change we are talking about, that's a significant saving. It sure was a good day!
9. Go incognito in your browser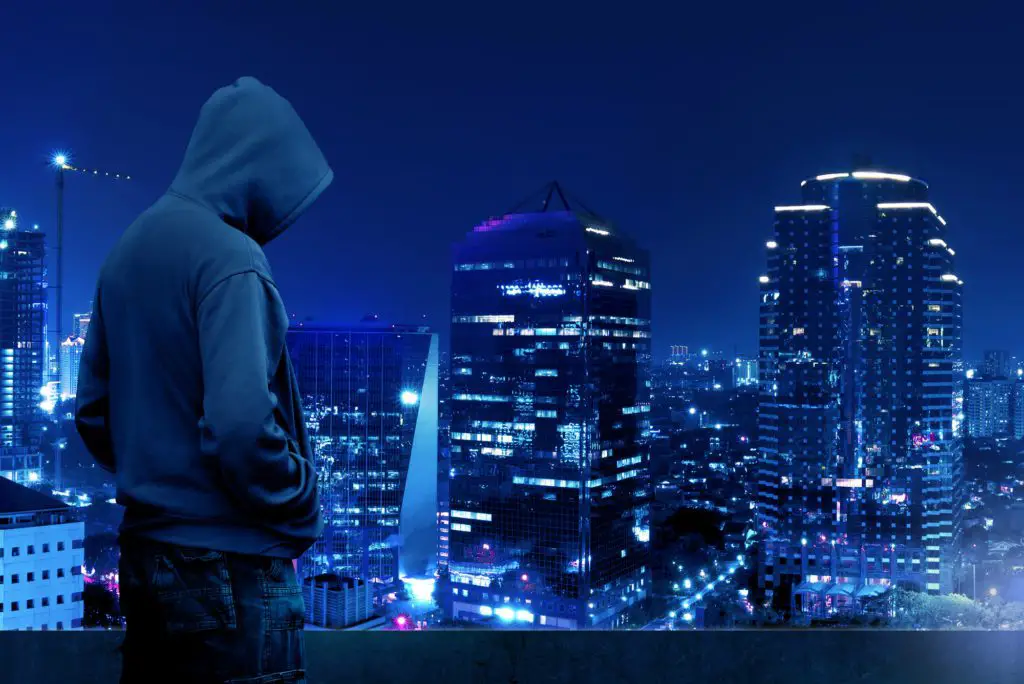 Have you ever noticed when looking back and forth on certain websites, the price can magically go up?
Whether this be a flight or hotel, suddenly the deal you just say earlier is gone – FOREVER!
So why does this happen, and why is it never the other way around. "oh look, my flight is now $100 cheaper".
So next time try using INCOGNITO mode on your browser or try clearing your cookies before searching for flights or accommodation. I'm not saying it will work every time but if you are only doing some initial research and hope to come back later when you have finalized your decision, it may help a lot.
It is common for websites to track your movements and utilize that as a way to entice you back. Have you ever been searching for something to buy, only to have it come up on another web page or via Facebook adverts? yes yo have been tracked.
Also, airlines and hotels love to top up the price from what you just saw 10 minutes ago. It's a great way to make you nervous, panicked that if you don't book right there and then it might go up even more by tomorrow morning.
I actually went incognito recently when I noticed a hotel i wanted to finally book had gone up from my last visit only an hour prior. By doing this, I reverted back to the original price I had seen when first visiting the hotel website. It wasn't a huge amount but I was on a mission to keep my budget right down and the difference paid for my dinner. So it was a win for me regardless.
---
10. Book last minute cruises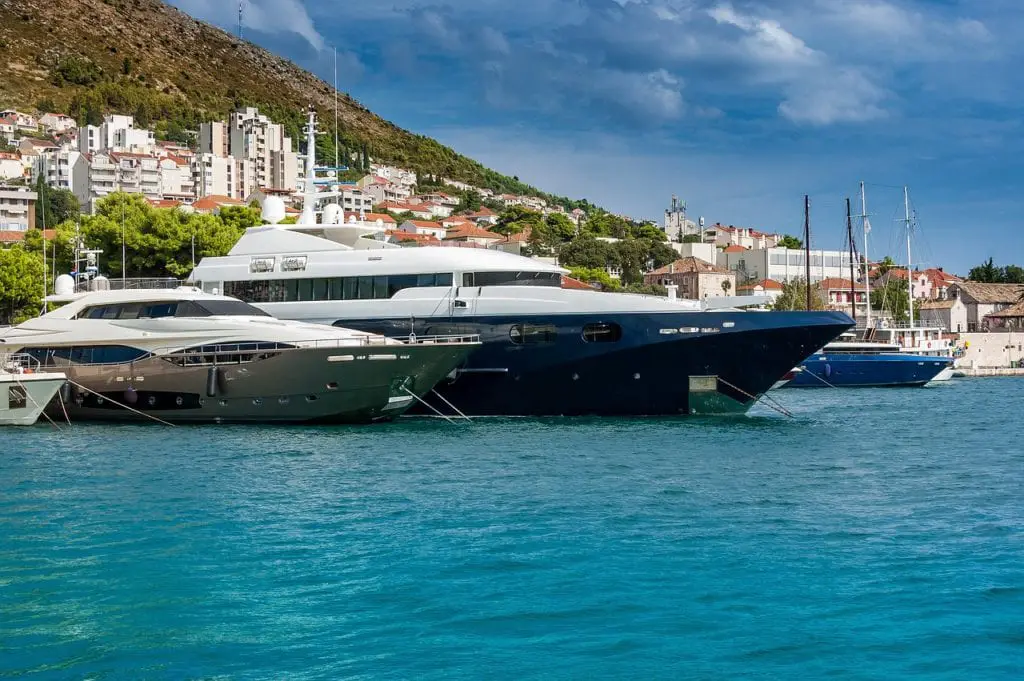 When it comes to booking last minute deals, cruises are always at the top of the list.
Cruise lines prefer to have their rooms full so will heavily discount across all room types in order to entice  passengers to book. This can be a few weeks out and even in the final days. 
So if you are flexible and also available, you could potentially jump on board a great deal. 
You could also consider a REPOSITIONING cruise. This is where the embark and disembark locations are different. Most times it will be because a ship is moving from one location to another after the changing season. A good example of this is when the Alaskan summer has ended mid September and cruise ships move on to the Caribbean in search of warmer weather. 
Ships may have different ports of call during this time and possible more sea days than usual. Also, take into account that you will end up in a different location for which you have to find you own way back. But that's not necessarily a downfall either, it's potentially another destination to explore. 
Though i haven't personally booked a last minute cruise, I have always wanted to take up the opportunity.
11. Crush it like a local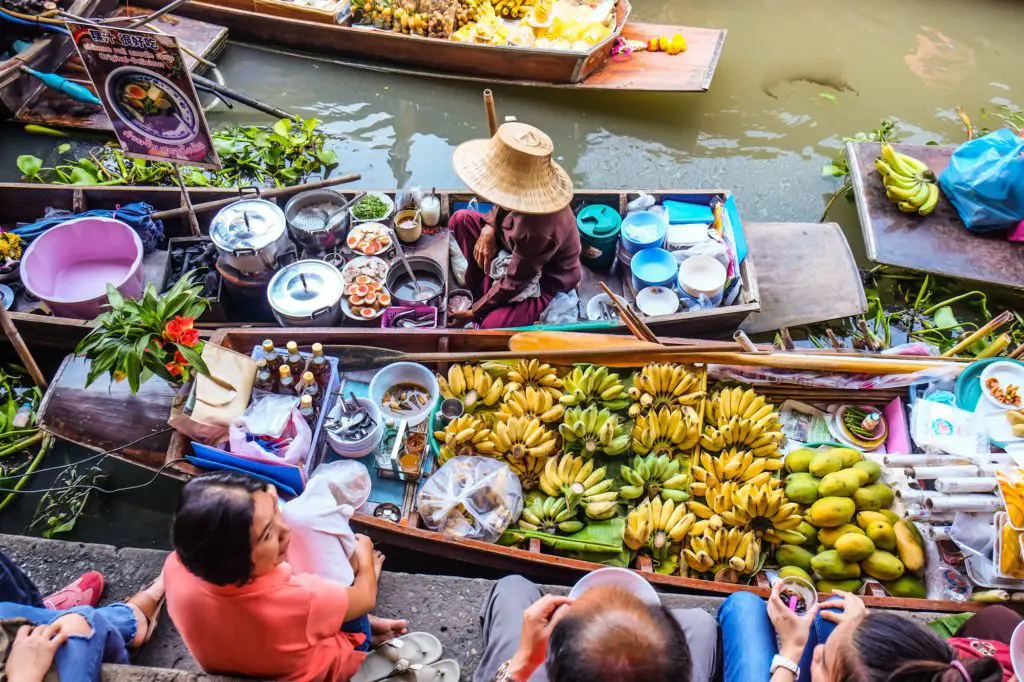 When it comes to best places to hangout, cheap local food and how to get around, a good rule of thumb is to do what the locals do. Hey, if it's good enough for them, then I'm certain it's good enough for you too. 
Countries in Asia, the Middle East and South America are known for street stalls and it's here you can not only try the local delicacies but pay next to nothing too. 
For first time visitors to Singapore, the local hawker Centres are bustling with diners and the food is wonderfully fresh. You can even grab a Michelin Star meal such as chicken and rice for as little as $3 Singapore dollars. That's under US$2, incredibly cheap. 
When i travel to places like Egypt, Singapore, Japan & Malaysia I love exploring the local hangouts where the food is cheap and also delicious. It's a great option for travellers on a budget and a good way to try the many local flavours for that region. Having been to Egypt so many times I love heading back to my favourite spots for a meal of shawarma and koshari for only a few dollars. 
12. Travel in the off season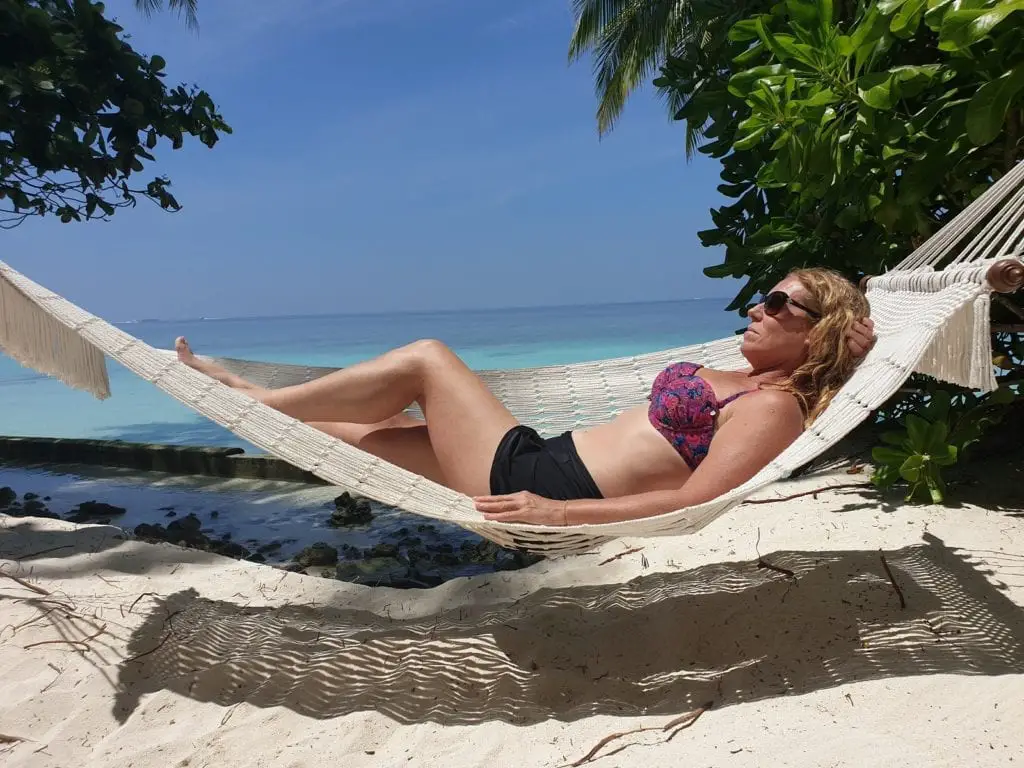 Travel in the 'low season" and even shoulder season are sure fire ways to save a bit more. At times, you may save hundreds of dollars by moving your trip to a different month.
Most holiday destinations will have high, shoulder and low seasons. This could be weather related between summer and winter, monsoon or hurricane season, local festivities, school holidays and times such as Christmas. They will all attract higher prices on flights and accommodation in may destinations.
Now nobody really wants to go to South East Asia during heavy monsoon season and unbearably high humidity. So consider the shoulder months that usually fall just outside high season months when the weather is more pleasant and the prices are too. A simple week later can be the perfect solution.
I booked a holiday to Bandos Island in the Maldives in shoulder season only one week out of peak season. I saved close to $2000 by going the first week of May rather than the last week of April. The weather was brilliant and I saved so much money, so using the money I saved, I booked a holiday to Vanuatu three months later.
13. Be as flexible as possible with your travel plans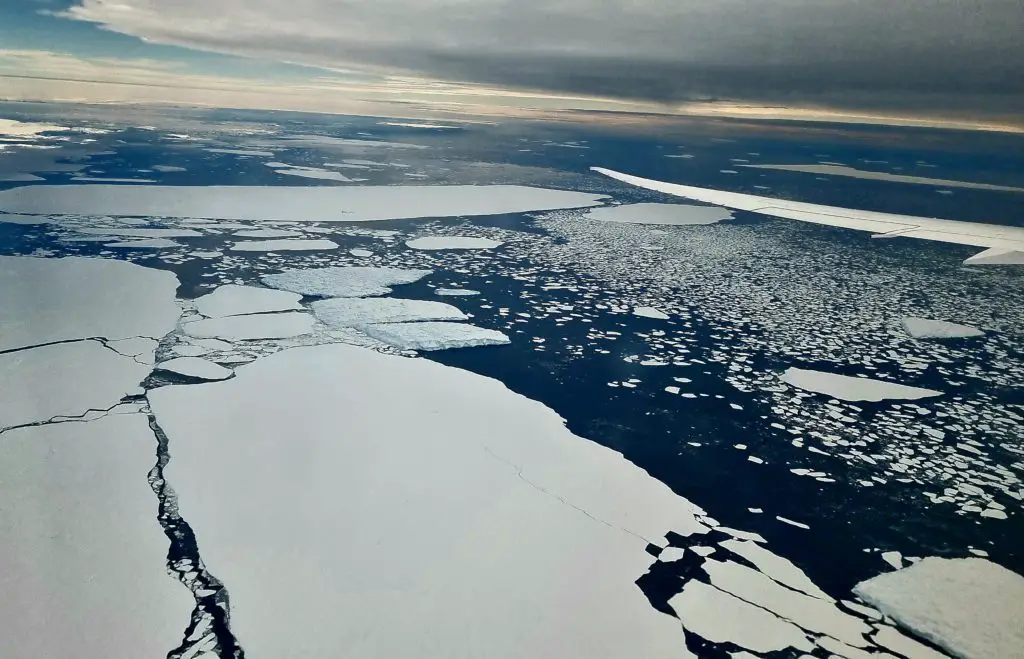 Being flexible can work in many ways. Whether you are flexible with your destination, the time of year or where you stay, you can save so much money.
Be flexible on your destination – don't choose the destination, let the destination choose you! Travel companies are always advertising ways for you to save. Whether trying to fill seats on tours or cruise cabins, there are plenty of deals to snap up any time of year.
Be flexible on the time of year– again this comes down to possibly traveling in the off season or going when the deals are good.
Be flexible where you stay– location isn't always everything. You may find just a few blocks away from the action is a better option.
Recently I took a buck list flight down to Antarctica, flying on the Qantas Dreamliner. Upon initial research I discovered the 12 hour scenic flight was on average approximately $3000 per person. But if I booked one of the middle row seats (how does that work on a scenic flight) I could get it for $1200, a price more accommodating to my budget. Unfortunately it was sold out and so I went on a waiting list for any available flight regardless of the day. In the end I managed to score a seat on the flight and I was able to move around the aircraft, looking out any of the free windows not allocated to seating areas. I had the most amazing day possible. Being flexible with the day I flew got me a seat on board and being flexible with taking the cheaper seats meant I had to stand rather than sit to view out the windows. A sacrifice well made. 
14. Cook all your own meals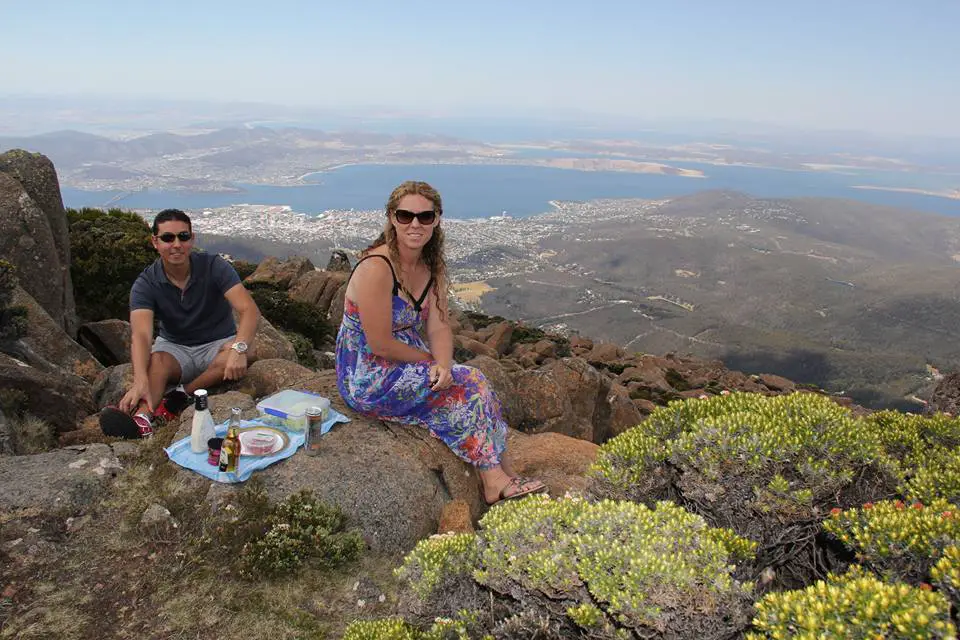 Food is a killer when traveling. Breakfast, lunch and dinner adds up when you are away.
It is certainly great to not have to cook when travelling, another reason to fully relax from kitchen duty. So even if you can cook occasionally you can still save plenty of money that you would otherwise spend on dining out.
The money you save can go toward staying in a self contained apartment, a B&B or entire house through VRBO. The added bonus is having those extra home comforts such as kitchen, lounge and even washer and dryer. Plus think of the extra space you gain.
I particularly love it when I can eat breakfast in my room, pack a lunch and snacks to go and get my husband to fire up the cook top during the evening. This can save us around $50 to $100 dollars a day while on vacation and it all adds up over time.
On an epic road trip to Tasmania, Australia my husband and I bought an electric BBQ grill (much like a George Foreman) and used it every night to cook steak, grilled vegies and more. Anything left over became lunch the next day while on the road. it was truly a lifesaver. So when we did a USA National Parks Road Trip we did exactly the same. It was so handy not having to find places to eat in remote locations, simply staying in and enjoying the lush surrounds of each park we visited.
15. Stay in a Hostel occasionally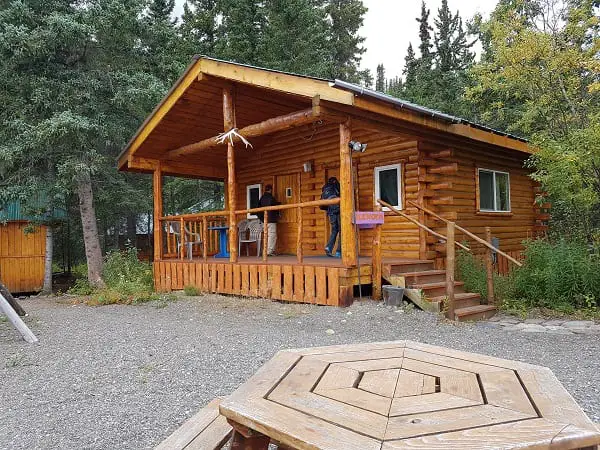 I never thought of myself as being the type of person to book a hostel but when times are tough, it becomes an option. Cities that attract tourism during limited months such as summer, tend to really hike up their prices during this time. Vancouver and Seattle are such places where hotels under $150 a night are hard to find.
But hostels are not what they used to be, well not all of them anyway. As budget conscious travellers continues to rise and the age of these travellers also increases, hostels are becoming more friendly for everyone.
In fact, many hostels worldwide have noticed a strong shift in the way even the average backpackers want to spend their time doing. From partying hard like there's no tomorrow to wanting a more authentic and cultural experience, backpackers are changing the direction of what hostels offer their patrons. From free activities and discounted unique experiences, it's a big game changer that people like you and me can benefit from. Hostels know that not everyone wants a curfew free noise zone which is what we associate them with.
Now you can find hostels with quiet zones, free internet, pools and sun lounges, epic locations and more private rooms. Also, these establishments are trying to appeal to travellers through their overall set up and pleasing aesthetics. So prepare to be amazed next time you go searching for a hostel.
It is best to also check the most recent reviews. You can check out hostel world which has a huge range of all types of hostels around the world.
it was a trip to Alaska and the limited availability of cheap accommodation that lead me to a hostel. But is was not like any hostel I has implanted in my mind. It was simply amazing in an even more amazing location. Our hostel was just outside Denali National Park, situated on the banks of a river and in true wilderness style. The main building was a beautiful wooden structure and they even had private hotel style bathrooms which was very appealing. We opted for a private cabin (shared bathroom) right beside the river for only $99 a night. It was peaceful and truly a relaxing stay for 2 nights.
16. Fly with a low cast carrier
The skies are filled with budget airlines these days. Moving money conscious travelers from A to B.
Forgo full service by means of meals, baggage and entertainment and you can afford to reach your destination.
Of course you can choose what to pay for such as checked baggage. I always suggest going right to the checkout area before payment to actually see how much you'll save. Sometimes those last minutes taxes and seat selection (who wants to sit away from their family and friends on a long haul flight) don't give you the huge discount that appeared early in the search.
Some of the big players include;
Asia : Scoot / Air Asia / IndiGo / Malindo Air / Spice Jet / Jetstar Asia
Europe: Vueling / Ryan Air / Easy jet / Wizz Air / Norwegian Air / Buzz
Oceania: Jetstar / Virgin Australia / Bonza
North America: Southwest Airlines / Spirit Airlines / Sun Country / Frontier / Air Canada Rouge / Jet Blue
South America: Jetsmart / Sky Airline / Easy Fly / Viva Air
Africa: FlySafair / Fastjet / Mango / Jambojet
I've used low cost carriers for years and never found it to be an issue. In fact the savings can be quite a large sum so it makes sense to consider it. If you can get by with a good book and a few carry on snacks, short to mid haul flying is not so bad.
One of my favourite low cost carriers is Scoot who operate out of Singapore. When travelling abroad the flight costs can be hefty so a budget airline is sometimes worth bringing into play. This is also a time I ask myself "do you need checked bagged?" and if the answer is no I opt out. I find Scoot also has a large flight map, flying to regions in Europe and the pacific. I have also used Air Asia who have terrific deals and are worth signing up to their newsletter.
17. Make the most of a layover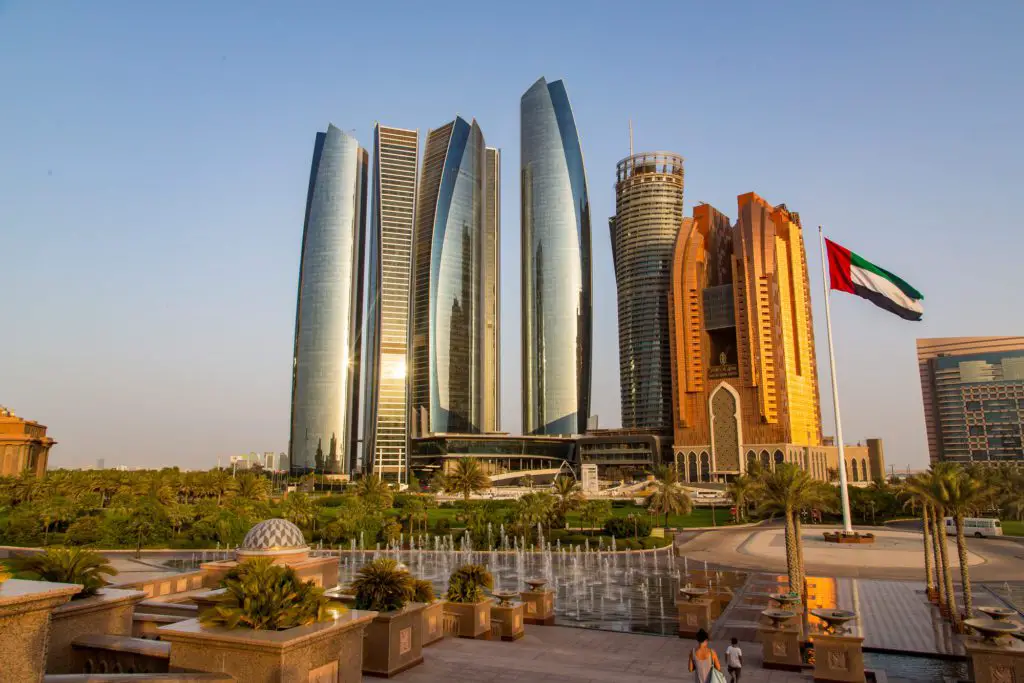 Did you know that many airlines as well as airports offer free stuff to travellers. 
There are plenty of great deals the airlines offer so next time you are heading away check the airline as well as the airport you are travelling to and see what deals you can find. You never know right!
Here are some of my favourite cheap travel hacks that get you awesome freebies.
Changi Airport -Singapore
For stop overs longer than 5.5 hours (and within certain times) you can jump on one of two city tours absolutely free. 
Choose between the Heritage Tour or City Highlights Tour
For more information: free Singapore tour
It's a  great way to add another "been there, done that" city to your travel destination list.
Tour Istanbul – Turkey (now referred to Türkiye.)
For those on an international connection landing in Istanbul and flying with Turkish Airlines, you can gain a free city tour. Your flight connection must be longer than 6 hours and less than 24 hours. 
The 3.5 to 6.5 hour tour takes you to many highlight around the city including the Blue Mosque. This is a terrific freebie in my books. 
For more information: Tour Istanbul – free
Etihad Airways free accommodation deal:
Fly with Etihad Airways and you can get free nights in Abu Dhabi included. And no you don't have to fly business class. 
They also offer a 2 for 1 on 4 and 5 star hotels and also a range of day tours.  
After seeing the deals Etihad had on offer, I was keen to utilize it. Besides I was flying on the airline to Cairo, Egypt.
For more information: Etihad Stop over
Air Cannda Stopover:
For stopovers longer than 6 hours in Vancouver, Toronto or Montreal you can take advantage of a free nights accommodation. This applies to certain airline classes but even if you take the cheap seats you can still get this offer at $49 which I think is a great bonus.
For more information : Air Canada Stopover
Emirates Airlines stopover:
Dubbed Dubai Connect, Emirates Airlines has a free hotel offer though not quite as sweet as Etihad in my opinion. 
To qualify, your flight connection must be longer than 10 hours and considered the shortest wait time between the two flights. In other words, if there is another flight available you will not qualify. The deal applies to all cabin classes and includes a free visa and hotel transfers. 
More information: Dubai Connect
These are just some of the bonuses and freebies you can obtain through an airline. In most cases you will need to book direct with the airline, especially for free stays.
We flew to Abu Dhabi en-route to Egypt for a 2 night stay in the city. As part of a deal, we stayed in the 5 star Etihad Tower as a 2 nights for the price of 1 deal, and also took advantage of two tours, a city tour and Ferrari World. Both the tours were 2 for 1 so in other words, half price. The room was magnificent with floor to ceiling windows. The deal also included free breakfast, entry to the observation deck and 24 hour check in. So we were able to check in at 7 am in the morning and check out at 11 pm for our onward flight two days later.
18. Look for free attractions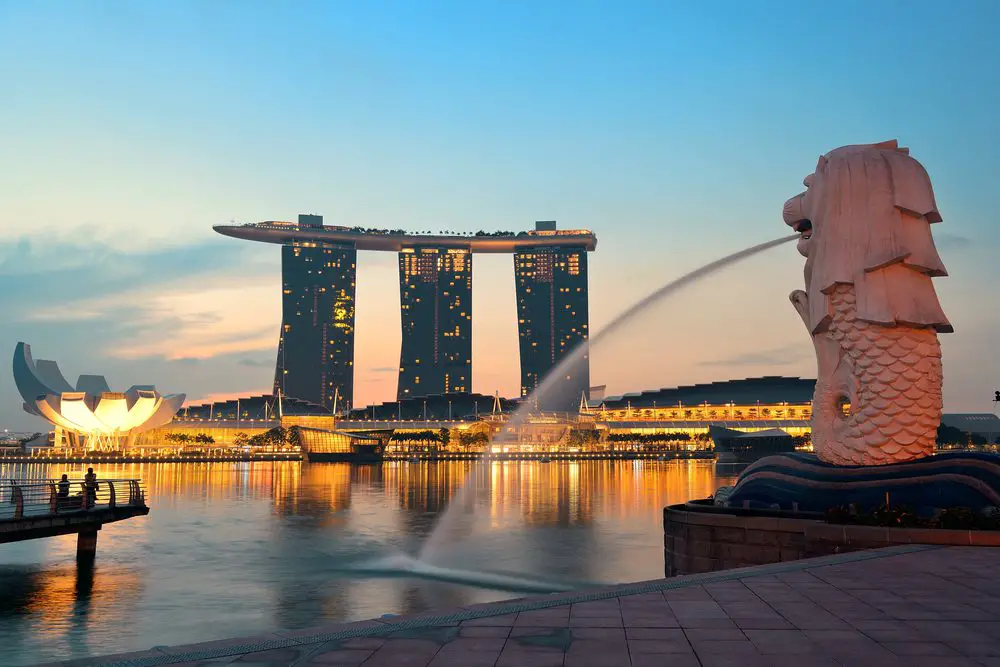 Most major cities have a multitude of FREE activities to do.
From Museums to monuments, markets and landmarks, you can find so much to do. There are usually many different walks that take in gardens, parks and waterfront scenery.
Take the time to research your destination and what you can do for no cost.
Also, many major cities offer free walking tours given by locals who can point out all the best spots as well as tips for your stay.
You can find your chosen city and free activities at freetour.com
If you are like me and prefer locations away from the city such as coastal towns and National parks, there is so much beautiful scenery, including walks and hikes that are always free. So next time you are planning a budget getaway consider the location too.
I recently spent a day in Melbourne, Australia taking in all the FREE sites. With a free city tram to take me around the city and then the rest on foot, I didn't spend a cent. From galleries to botanical gardens, art museums and food markets, it was a great day of sightseeing.
Further Reading: A cheats guide to saving money while travelling
Conclusion to Cheap Travel Hacks
To travel is to live. To live is to travel. Well that's how I see it. What about you?
And the more we can see the more enriched our lies will be. Scenic wonders, culture, history, cuisine, it's all there for the taking.
I hope you have found these best travel hacks a way to save even more money when travelling so you can do it more often.
Be sure to sign up to my newsletter so we can keep in touch. Remember SAVE MORE / DO MORE/ TRAVEL MORE. Sounds about right !
Happy Bon Voyage!