As an Amazon Associate I earn from qualifying purchases. I get commissions for purchases made through links in this post.
Everyone wants to travel more. Having the ability to let go of everyday habits such work, kids, appointments and the same old routine means we can "let loose" and really come out of our shell. But sometimes our chosen destinations feel hard to financially obtain. So knowing how to save money for travel means you can be on your way sooner than later. Here are my best money saving tips for your vacation fund.
Further Reading: A cheats guide to saving money while traveling.
How to save for a vacation on a tight budget
The purpose of saving money for a vacation is to make sure you will have enough money to go right. So having a savings goal in mind is a good idea.
I'm here to show you how you could potentially save up to $10,000 per year just by making some positive lifestyle choices. I currently save this exact amount each and every year in order to keep my travel dreams alive.
So once you have worked out how much YOU want to save for travel , you can get to work on:
a. How to save more
b. How to spend less
So while there are plenty of great ways to save for a vacation, there are also some particular lifestyle choices you can also address. These have the potential to keep the savings train well and truly turning over, ready for your next bucket list destination.
So ask yourself. Do you want to save for only one upcoming holiday?
Or would you love to become a frequent traveler with a fool proof strategy each and every vacation?
Traveling takes preparation, research and lots of planning. Then once you have achieved that we can look at all the great travel tips and easiest ways to save money for travel.
Further reading: Planning a trip overseas that you can actually afford
Look at your current lifestyle for the biggest clues on how to save money for travel
Are you living beyond your means?
Take a look at how you live right now. The house you live in, the car you drive, the "toys" you own and the way you spend money in general.
Think about what ultimately brings you joy and what doesn't.
Are you keeping a check on your spending and have a good idea what is going where?
Are you spending money on things that have no meaning or joy?
One of the biggest ways on how to save for a trip on a tight budget is to overhaul your lifestyle as much as possible.
Start with creating an everyday budget, because if you don't know exactly where your money is going right now, it may be hard to save money for traveling.
Further Reading: How to save money for travel – stop wishing and start dreaming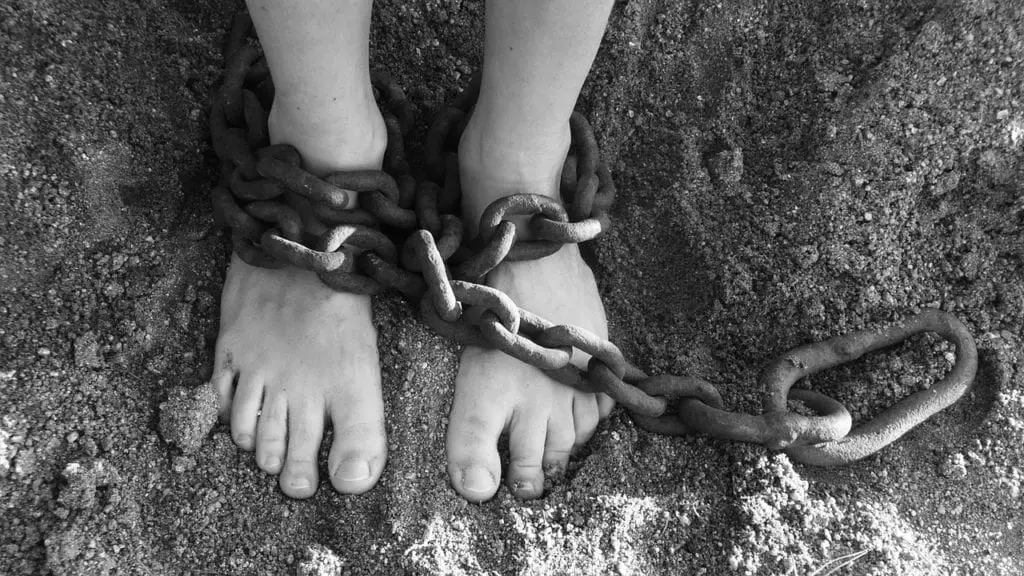 When I make plans to travel I go into serious savings mode. I still want to live comfortably but I realize I'll need to sacrifice a few things to make it happen.
How much you want to travel, only you know. What you are willing to give up is the question.

HOW TO SAVE MONEY TO TRAVEL
Down grade your lifestyle
So how much do you need for all those bells and whistles? Are you living within your means or just trying to keep up with the Joneses?  Do you really need that fancy new car when a second hand model would be sufficient, or a new Thermomix when you don't really cook that often.
Downgrading your current lifestyle might be one of the harder things to undertake in order to save to travel, but it will be one of the most rewarding.
It can certainly give you more freedom and less stress in your life.
You could potentially save thousands of dollars by overhauling the way you live and what you spend your money on. many people live beyond their means and slowly get stuck in financial difficulties. A situation that is hard to get out of, let alone having extra funds to go spend on holidays.
You might be surprised what you can actually achieve if you get smart and savvy about it.
Track your spending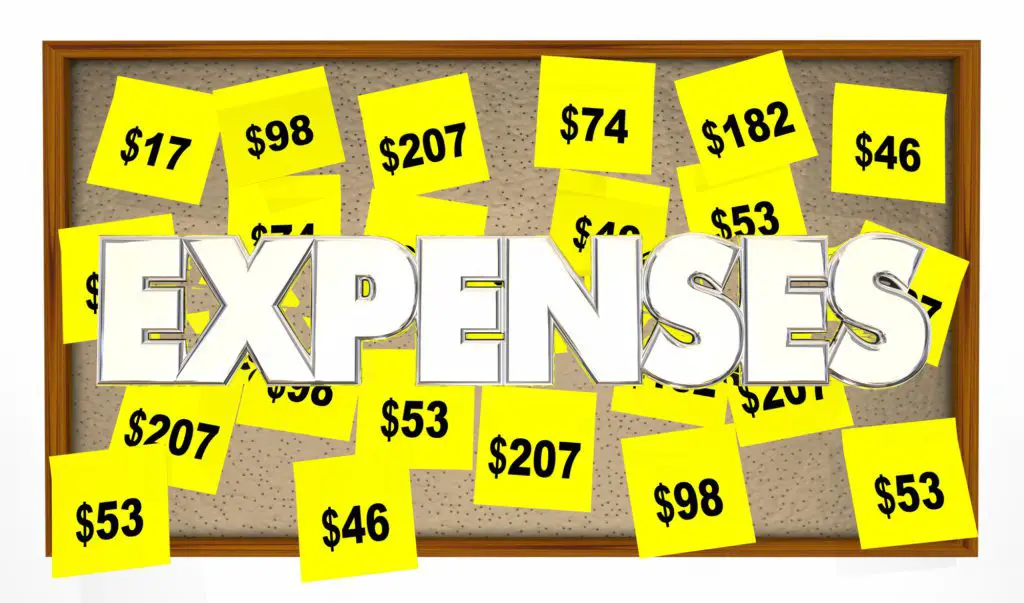 Savings start when you begin to understand what you are spending. Write all expenses down from utilities, food, clothes, insurances, fuel and anything else. Look at where the money goes and now decide what areas you can cut down on. Remember, it only takes a saving of as little as $50 per week to save over $2500 per year. That's a nice little holiday for you to take right there.
If you could do that 2 or 4 times over you, you could really start making excellent travel plans for the next year or two.
Action: sit down and start calculating your weekly, monthly and yearly spend. If this seems a bit overwhelming start with keeping a daily spend sheet over a month or so and then go back and work out those big costs such as groceries, loan repayments, insurance, car and fuel expenses, internet and phone costs, shopping, eating out, family activities and individual activities, school fees, electricity, water and anything else you can think of. Now put each one into a single category and explore ways to cut this cost down.
Visit your Bank Manager
When is the last time you spoke to your bank about your finances?
Maybe it's time to bring in an outside opinion about how you can save more money. Understanding your finances will help you make better decisions and get your costs down. Bank fees are a good starting point, but also restructuring your loan repayments and seeing if you can get your debt paid off sooner could help in the long run.
If you haven't spoke to your bank manager in a while or NEVER then it could be worth the trouble. I hadn't even considered it myself until a phone call from my bank inviting me to come in for a chat. After a quick discussion I found out they had a lot to offer to get me saving more.
I changed my insurance, opened up a couple of new savings accounts to help track my spending and changed my credit card which gained me free travel insurance. It was a worth while visit so and only helped me reach my travel saving goals quicker.
Action: set up a meeting with your bank manager and draft a list of questions around how they might be able to help you save. Dive into loan repayments and whether you are on the best possible interest rate and how you could pay off your loans sooner. Also about your credit card repayments and how much you spend on interest per year. it might be a good eye opening experience and one that sets you off in order to change.
Open a travel savings account
Let's make it official!
Why not open a savings account so you have a proper place to inject your spare cash into. It will certainly give you an incentive to build it up knowing that's your vacation flourishing right there.
Start with an amount you can afford on a regular basis and if you come across any extra funds it can go towards it as well.
Action: Try to set an amount you can already afford to contribute to your travel savings account. This might be $20, $50 or $100 per week or maybe more. Then once you have completed your budget as I talked about, you can readjust the amount to reflex your new savings.
Go hard on your everyday savings
That means really going long when it comes to accessing every financial spend you make that isn't necessary.
Do you really need another pair of lulu lemon leggings? What about the 5 other pairs you currently possess? And didn't you just upgrade your phone last year. is it really necessary?
Yes, those are the hard questions you have to ask yourself every single time until it becomes a habit. There is too much at stake, and the reason I'm being so over dramatic is because I know how absolutely amazing travel is when you have it regularly in your life.
If I could exchange every dust hanging item in my closet from the time i could shop with my own money, I would exchange it for a trip to the Galapagos, a cruise to Antarctica and staying in a glass igloo under the Northern lights in Finland.
So the only thing holding you back at everyday spending is your nifty ways to save and your ability to stop yourself wasting more money.
So I have prepared some ideas for you in the everyday spending category to help you save money for travel.
Easy ways to save money for vacation trips on every day spending
Stop eating out so much
It's nice to have a night off cooking but it's not always cheap to go out every week. It's also these types of costs that can go by without much notice.
Try cooking your favourite takeaway food as a cheaper option or you could always double up on your recipes and make enough for tomorrow night too. That way you'll get to have the night off after all.
Potential Savings: Reduce your take out or dining bill by $20 per week and you'll save $1040 per year
Buy a coffee machine
Love your coffee? Me too.
But I just can't justify the daily expense when I have my heart set on cocktails on some tropical island instead.
Investing in a good quality coffee machine could help save you hundreds over time. They have become more popular and therefor cheaper to buy so now is a good time. For coffee on the go, use a thermos that will keep your drink hot for hours if needed.
Potential Savings : At $5 a day for takeaway coffee – 5 days a week ,that's $1200 saved per year. Crikey!
Pack your own lunch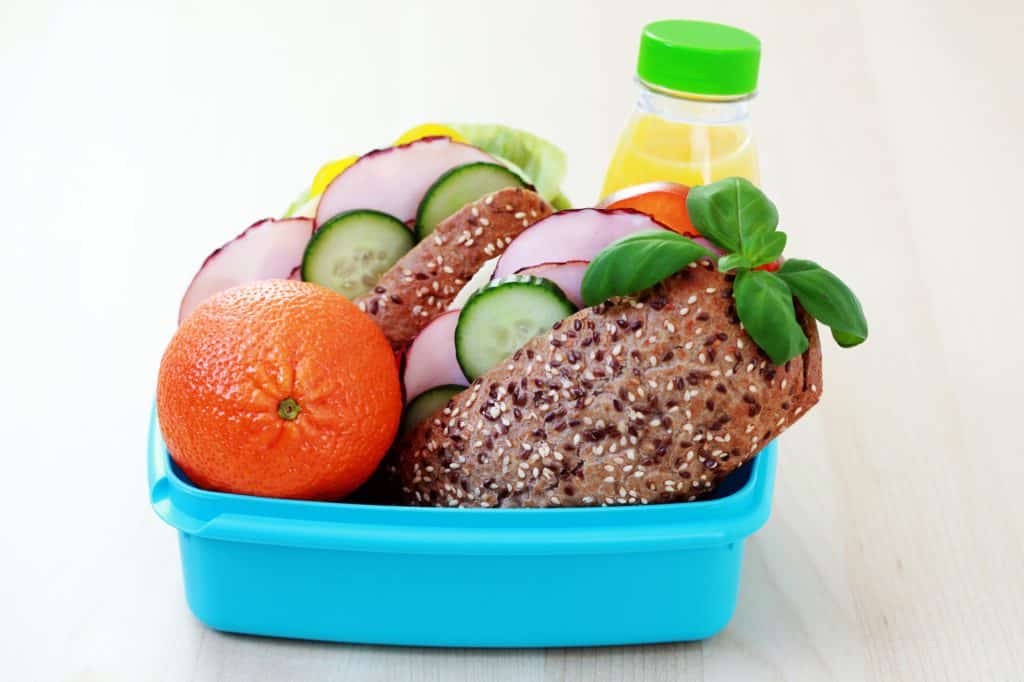 Buying lunch every day just doesn't fit under the cost effective banner. Even taking your own lunch 2 or 3 times per week can help you save over time.
I love to meal prep so I have no excuses to not take my lunch – like "I ran out of time"
You could use your lunch break to sit outside in the sun or go for a walk once done.
Potential Savings: taking your lunch at $5 per serve versus buying at $10 per serve (5 days) would save you $1300 per year
Shop your groceries with a set shopping list
Food shopping without a shopping list can distract you from buying only what you need.
Consider making up your weekly menu and creating a list from that. That way you won't get carried away with food browsing.
Some more great tips include:
meal prep for a busy lifestyle. Check what's already in the cupboard and fridge/freezer and work out what you can create. Also, if you can use any other ingredients in another dish.
never shop when you are hungry, it's a tragic set up.
grow your own herb garden or mini vegie garden, in planters for those with little outdoor space. It is very rewarding when you harvest your own produce and it tastes better too
buy in bulk for overall savings – never buy in small packages if you can avoid it
shop at local markets, discount grocers and for international produce, I find places like Asian, Indian & Lebanese grocers have really great prices
Potential Savings: if you can save $50 a week you will save $2600 per year
Stop shouting everyone
Are you a generous soul? Always splurging on your friends and family?
As generous as you may be, it might be time to tighten up the purse strings. You can still be generous in other ways such as donating your time or making up home made treats.
Maybe it's time to get creative next time you plan to purchase a gift. I love making up hampers with lots of little treats. Beer, nuts and pretzels for the guys and lotions, candles, chocolates for the girls.
It also works for birthdays and Christmas. Put a spend budget on presents and stick to it.
Potential savings :put a spend budget of $10 cheaper than you current do over an average of 30 gifts given out – you save $300 per year
Shop less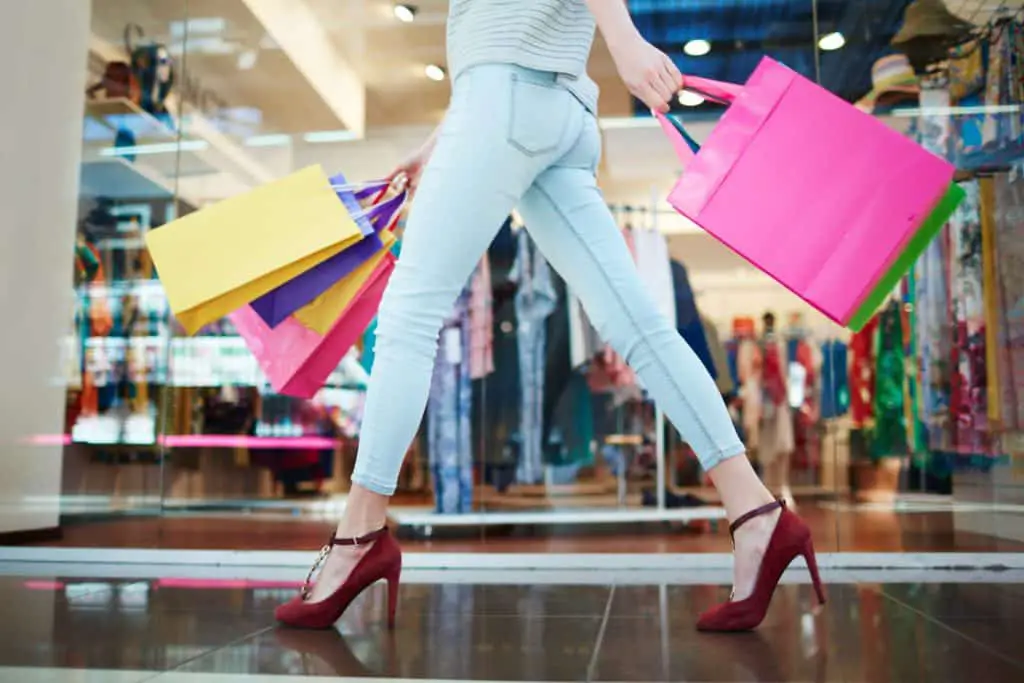 Compulsive buyers beware! You won't hit your targets by being weak. You are saving for a holiday remember.
Do you really need 10 jackets, especially when you only really like 3 of them. We have all bought something that we didn't love that much, only to have it sit in the cupboard year after year.
Shopping for ourselves can be a reaction to boredom or just making ourselves feel better. But it wont get you very far if you can't control your purse strings.
For many, this will be a major savings if you can stop how much you currently spend.
For the things you do need – can you source them from the factory outlets? Can you purchase a lesser known brand? Can you get away with recycling something else in your cupboard or will what you have now last another 6 months or even a year?
Potential Savings: anywhere from $500 (moderate spending) to $2000 per year (major spending)
Change your mobile phone plan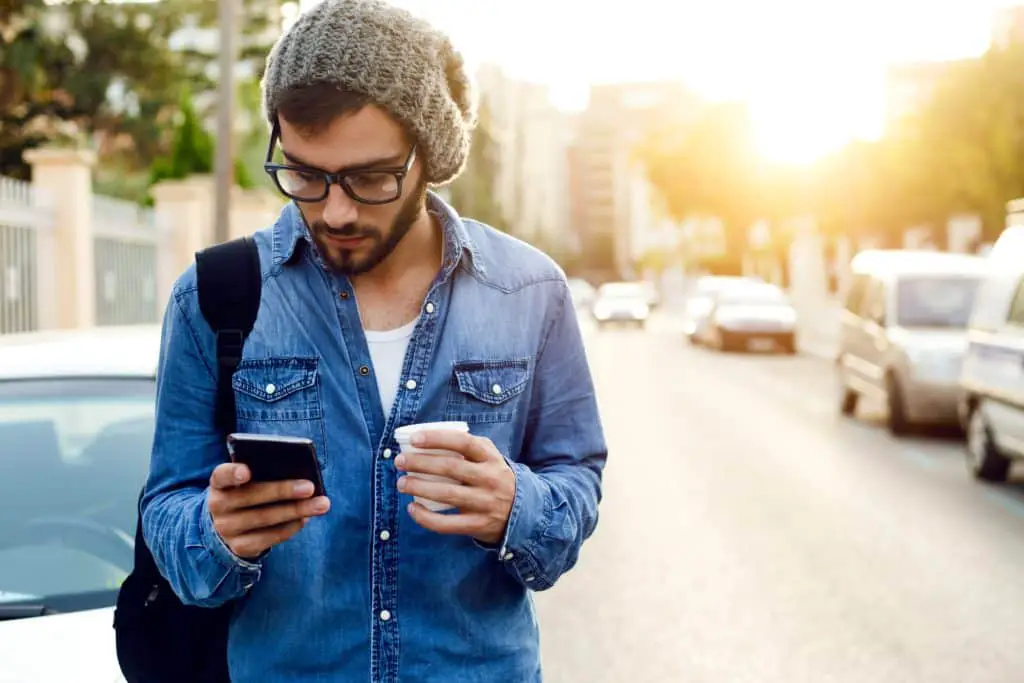 How much are you currently paying for your mobile phone plan?
I was paying over $100 per month for a phone plan which is outrageous, I know! Once my plan was complete I decided not to upgrade as usual but instead kept my original phone. I then changed to a prepaid plan at only $30 per month.
That's a huge saving for not having to have the latest and greatest phone on the market.
And though i have recently purchased a new mobile phone outright, I took advantage of a Black Friday deal (saved $600). It was my first new hone in 3 years so hopefully this one will last the same.
You may be better also purchasing a phone outright and going onto prepaid plan. make sure you hunt around first and calculate the difference.
Potential Savings: up to $300 per year or more
Pay your bills on time
Late payments can mean late fees so pay your bills on or before their due date. If you are like me and lose track of time, opt for direct debit or set reminders.
One of the easiest money saving tips is to also pay all your credit cards on time. Better still, stop using so much credit and get on top of things.
Potential Savings: up to $500 per year or more
Cut back on power
Still asking yourself how to save money to travel? Electricity is one of the highest utilities we pay these days. So unless you are mainly on natural gas or solar energy , you should think about how to get your electrical costs down.
In fact, many people have already taken the initiative to cut back on power.
Investing in energy efficient light bulbs and buying power saving appliances helps a great deal. Also turn off appliances and lights you are not using.
It might be frugal but over time the savings should speak for themselves.
Potential Savings: the average house hold spends approx $400 per quarter so if you can drop this by 10% you will save $160 per year
Shop around
Next time you need a new TV, fridge or straightening iron, shop around.
Even if you want the best TV on the market with exceptional picture quality, the same appliance may be $100 cheaper from a different supplier. So don't jump the gun before you have researched where else you can buy it.
Also, with the amount of sales on all the time ( I feel there is always a sale on) you could probably wait and soon enough you'll get it cheaper. Think about stock take season, special holidays, Black Friday and end of year sales. Are hey coming up?
Potential Savings: on everyday white goods and furniture, the average household can save up to $500 per year
Have a few drinks before you go out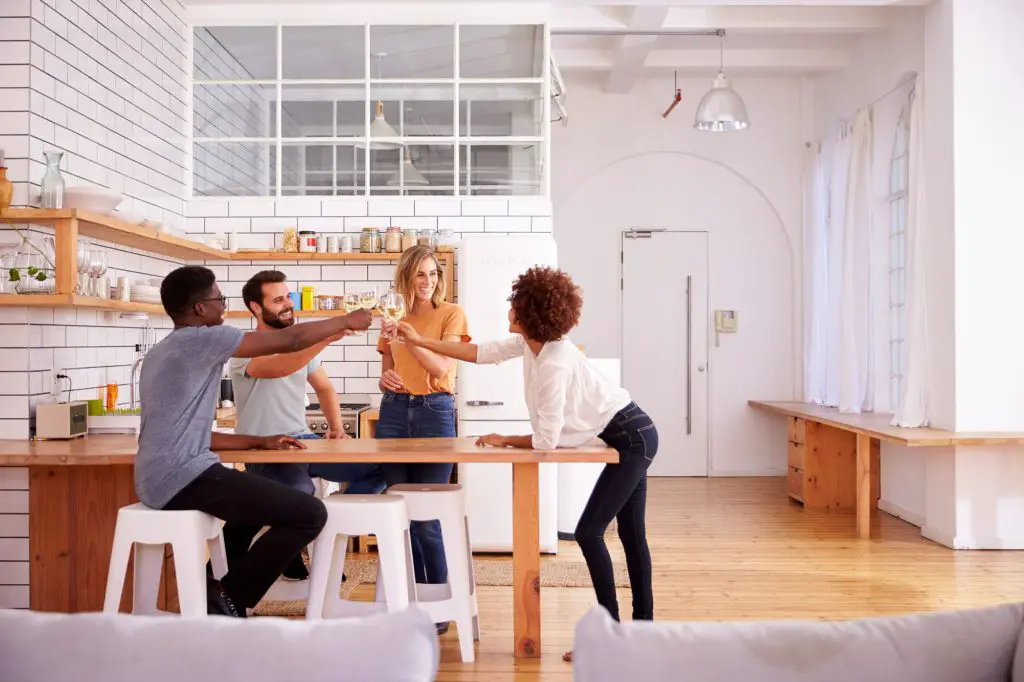 Not driving tonight? Ask your friends around for a couple of before party drinks rather than buying them all whilst out.
Potential Savings: for 2 drinks you didn't have to buy out per week , you could save $1040 per year
Take snacks to events
The cinema has to be one of the most marked up food locations ever.
Concerts, zoos, sporting events and even airports can have you forking out three times the price. So pack some snacks for the kids and yourself next time you go out and put the money you saved into that travel account we talked about.
Potential Savings: based on 1 event per month with a spend of $20 for snacks – save up to $240 per year
Ask for cash presents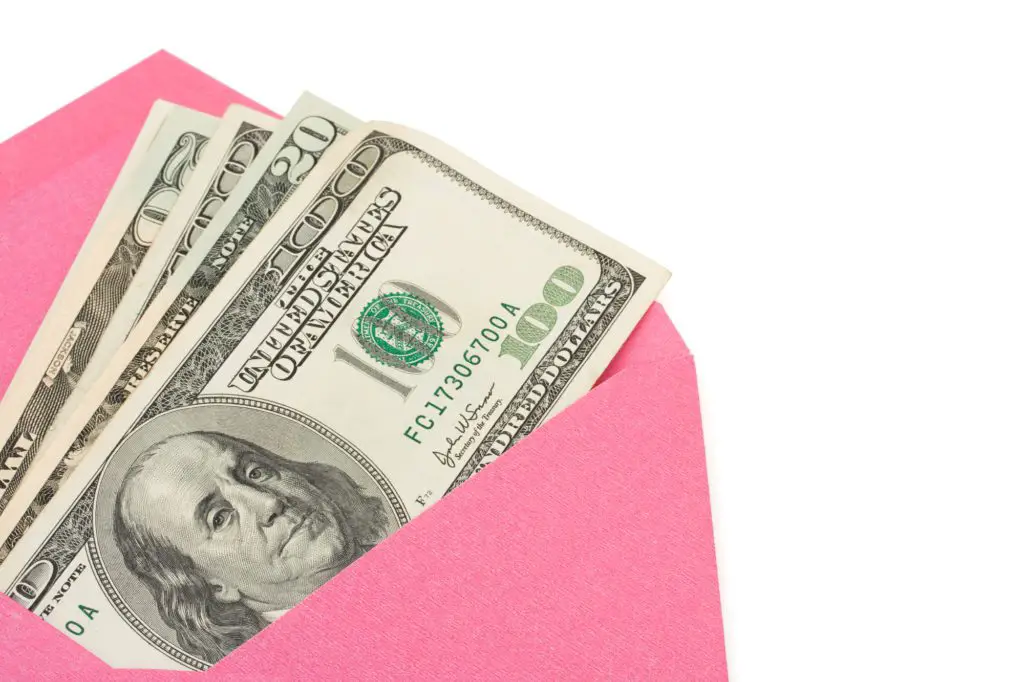 It might seem a little formal for everyone, but if you are comfortable to ask for cash then go for it. Alternatively, let your family and friends know you are saving for a holiday. Maybe they'll get you a voucher or awesome travel gift you wouldn't otherwise buy.
If you still feel a little awkward then at least drop some subtle but obvious hints next time your birthday comes around. Or your loved ones might ask you straight out so don't forget…cash please.
Start a join jar
The simple yet effective coin jar has to be one of the easiest ways to save a decent amount of cash for your holiday.
All that loose change floating around in your wallet or the bottom of your handbag needs a good home right. Watching that little pile of coins and small bills grow is weirdly rewarding and once you start, you really can't stop.
Potential Savings: up to $500 to $1000 a year from my personal experience of having a coin jar. Even more if you getting cracking now.
Conclusion to How to Save Money for Travel
Ultimately, you want to travel more than just once. it's just so addictive right!
Remember to look at your current lifestyle and how you can give it either a minor detail or a big overhaul. Once you have worked out what your currently spend, you will have a better picture of what needs some work and what needs tweaking.
Don't forget to read my extensive article on the many travel hacks to help you save for your travel goals and dreams.
Do you have any other tips on how to save for a vacation on a tight budget? Be sure to share in the comments box below.
Like it. Pin it for later.
---