As an Amazon Associate I earn from qualifying purchases. I get commissions for purchases made through links in this post.
Let me get straight to the point on how I had the cheapest Maldives holiday during peak season for under $400 US dollars – and you can too. 
Be sure to read my post on "Maldives on a Budget" , an extensive travel guide to travelling and staying in the Maldives.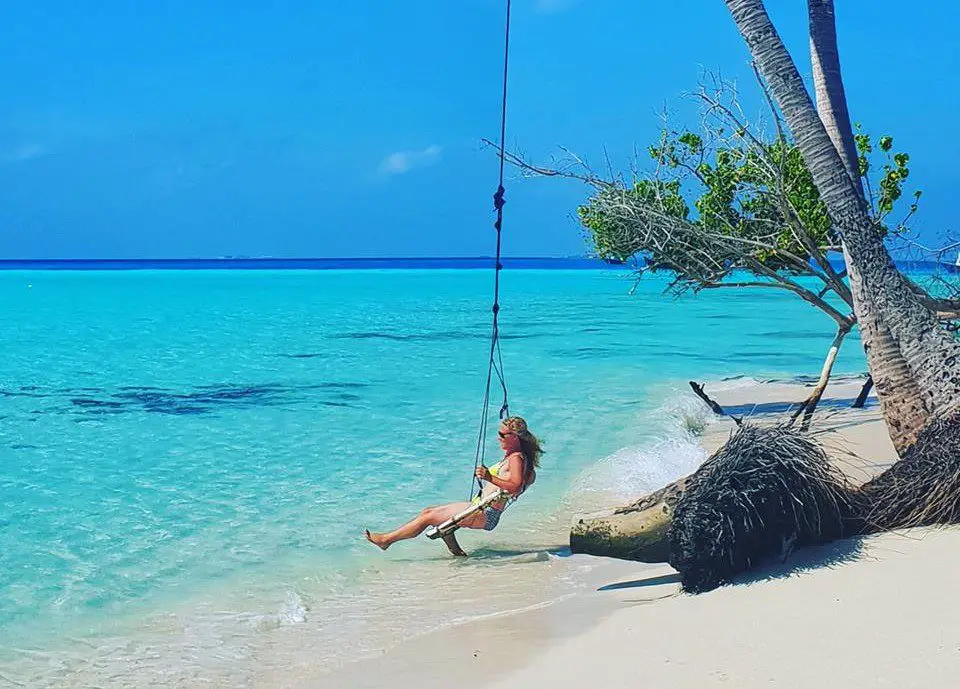 There are a few key things to consider when traveling to the Maldives and they can potentially all impact your wallet. The good news is, they don't have to impact your experience of what it feels like to stay in paradise.
So even if you are travelling to the Maldives on a budget, you can still have a wonderful holiday.
Here is the breakdown on my 7 days in the Maldives. (US dollars)
 Accommodation
   $175 p/p
 Transfers
    $48
 Excursion
   $40
 Meals
   $130
 TOTAL

US  

$393

 – flights
   $280
 – total
   $633
You'll see I've included the price of my flight but not in the overall cost as we all have to come from different locations. This was a return flight from Melbourne, Australia. I kept an eye on prices the months leading up to my trip and booked a crazy cheap price flying Air Asia. 
This 16 hour flight had a connection through their home base of Kuala Lumper. Though this is not a full service airline. so no food or entertainment, we managed just fine. The meals on board were very cheap and I had a tablet anyway to keep me entertained. I was quite happy with the service and the flight into Male International Airport (Velana) was barely half full.
If you are interested in my full review on Air Asia, you can CLICK HERE.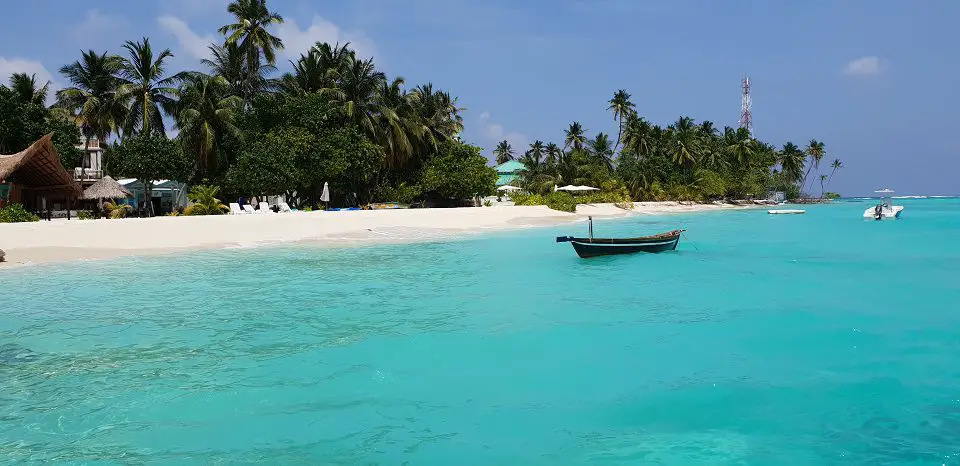 Cheap Maldives holiday
Ask yourself why you want to go to the Maldives.
If it's not about staying in a water villa or indulging in nightly cocktail hour, then you have to consider staying at Fulidhoo Island.
Firstly, this is not a resort. This is a local island, and at a fraction of the cost in comparison to a resort. So much more affordable.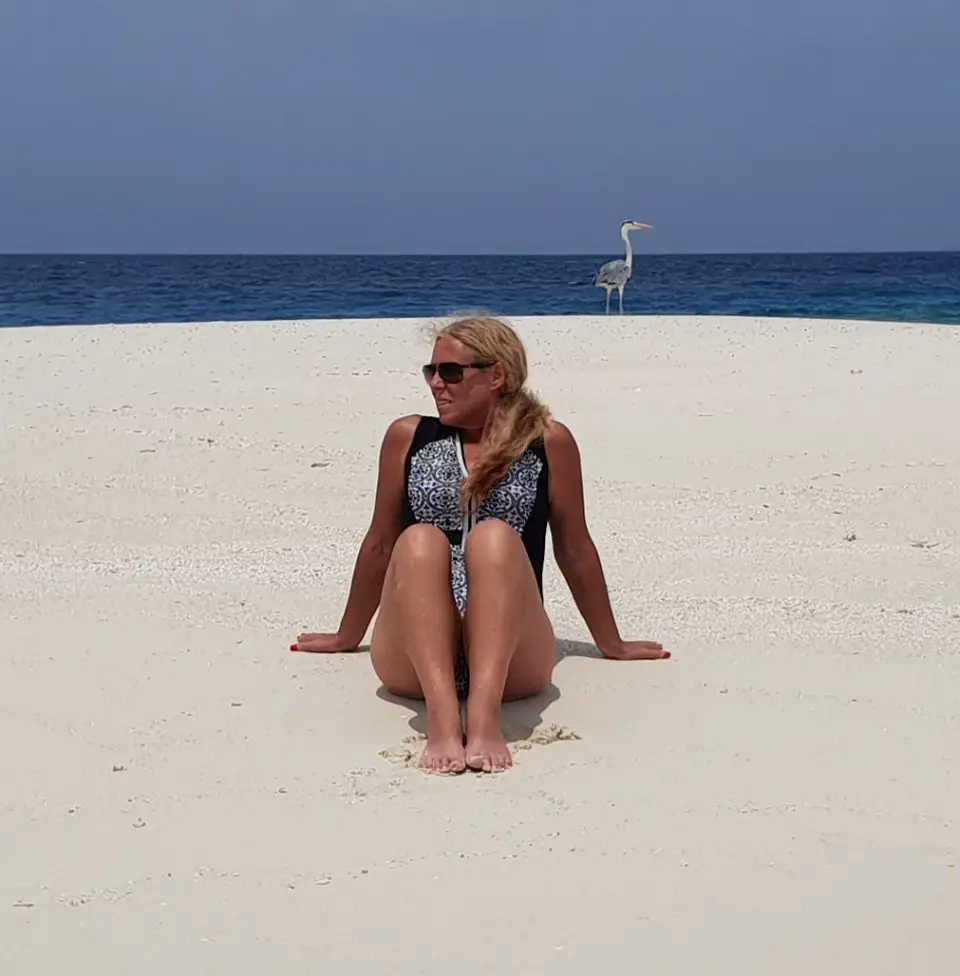 Fulidhoo Island for budget stays
There are definitely differences such as limited sun loungers, bikinis only in allocated areas and NO alcohol. Yes that's right, it's a Muslim country. Don't panic, you can take a free boat offshore and purchase a drink or two before returning. If that hasn't scared you off, read on.
Fulidhoo Island is already gaining itself a name as a top destination here in the Maldives. It is considered the best local island in the Maldives but visitors are limited. There are only a few guest houses and its' popularity is definitely rising.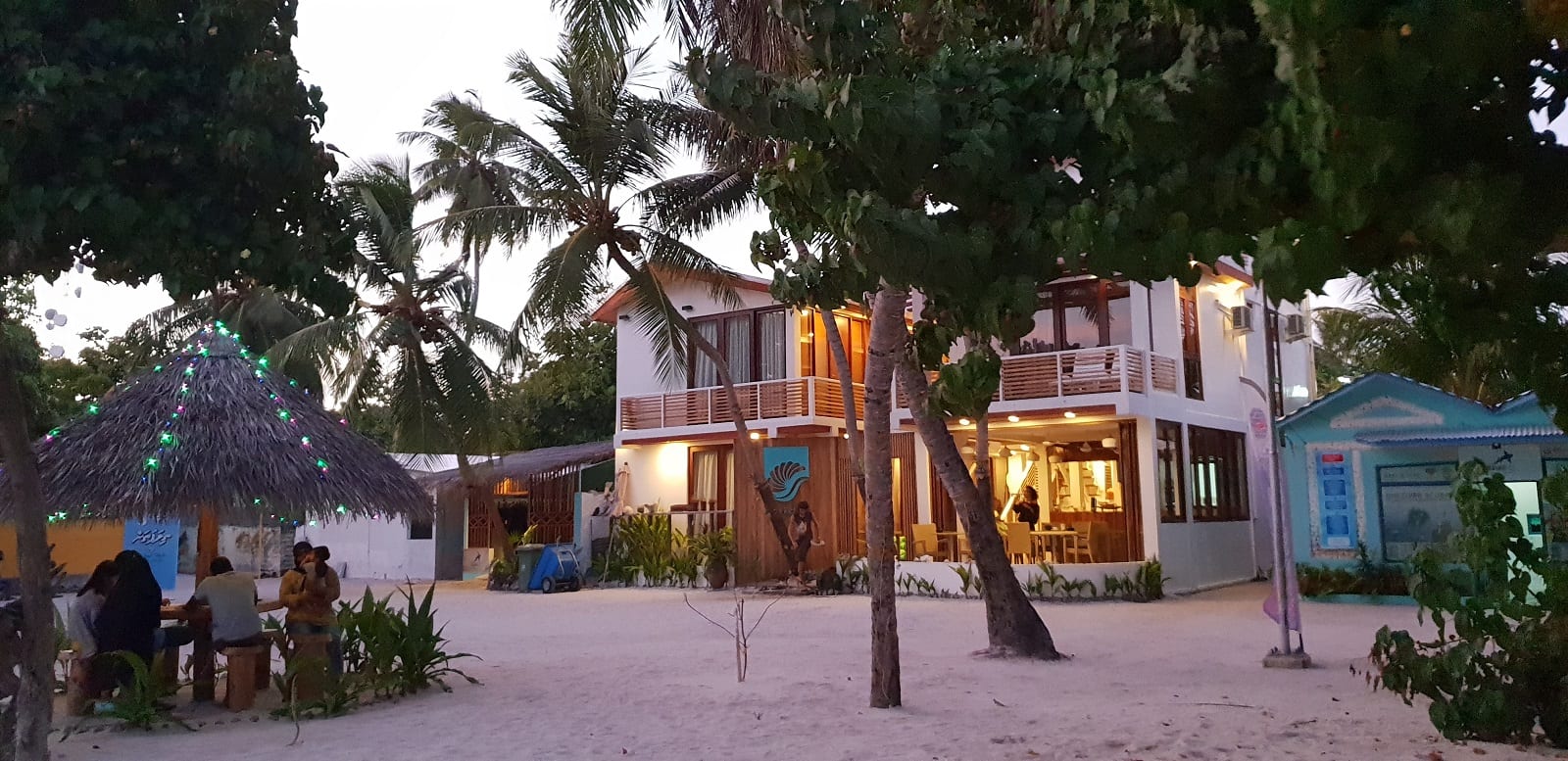 Kinan Retreat is located right on the beach, for prices- CLICK HERE.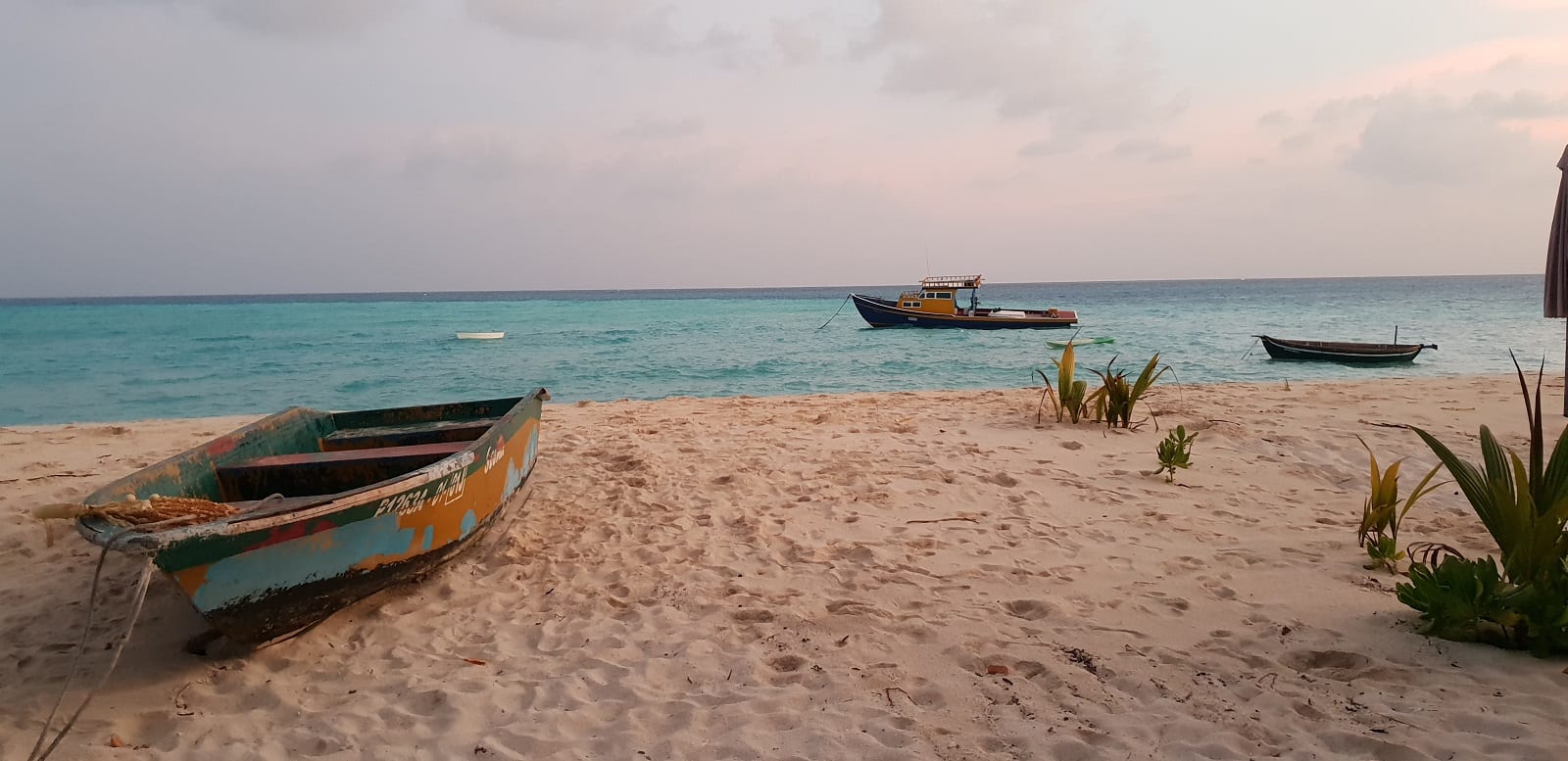 About Fulidhoo Maldives 
Fulidhoo Island is located in the Vaavu atoll, south of Male. to Occupying a total of approximately 28 acres, the island is large enough for space and small enough for intimacy.
It's biggest resource for earning income is through tourism so the island is kept clean and well catered to visitors. It is peaceful and the people are shy but welcoming.
The island has a small school, mosque and medical centre.
For dive enthusiasts, the local dive shop is well run and offers PADI courses, dive excursions and packages. The many channels that connect the the atoll make this place a little different, as there are a range of different experiences not found in other areas. The most popular includes the shark dives or snorkel experience.
You can read more about this type of experience here.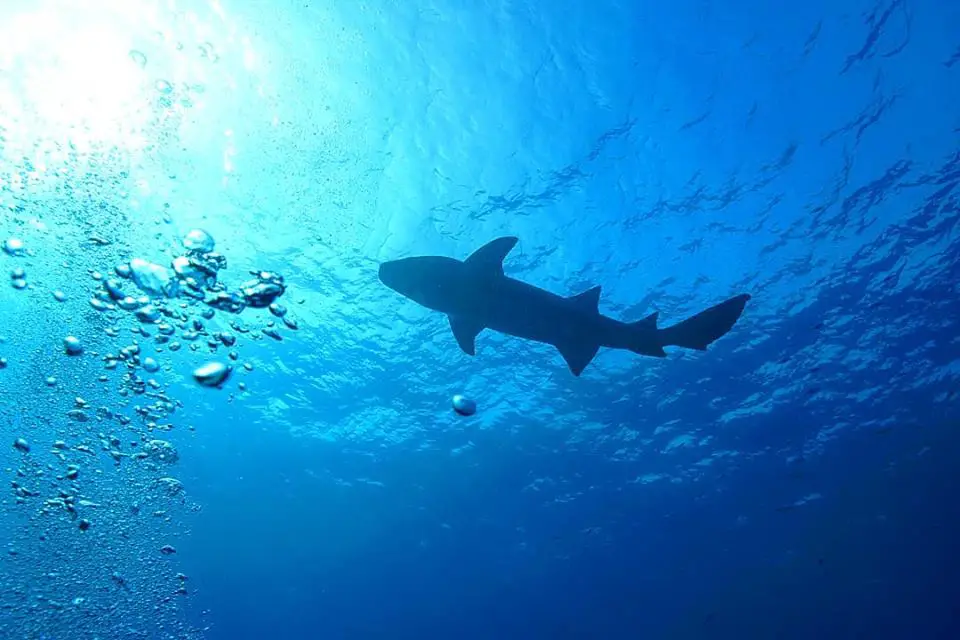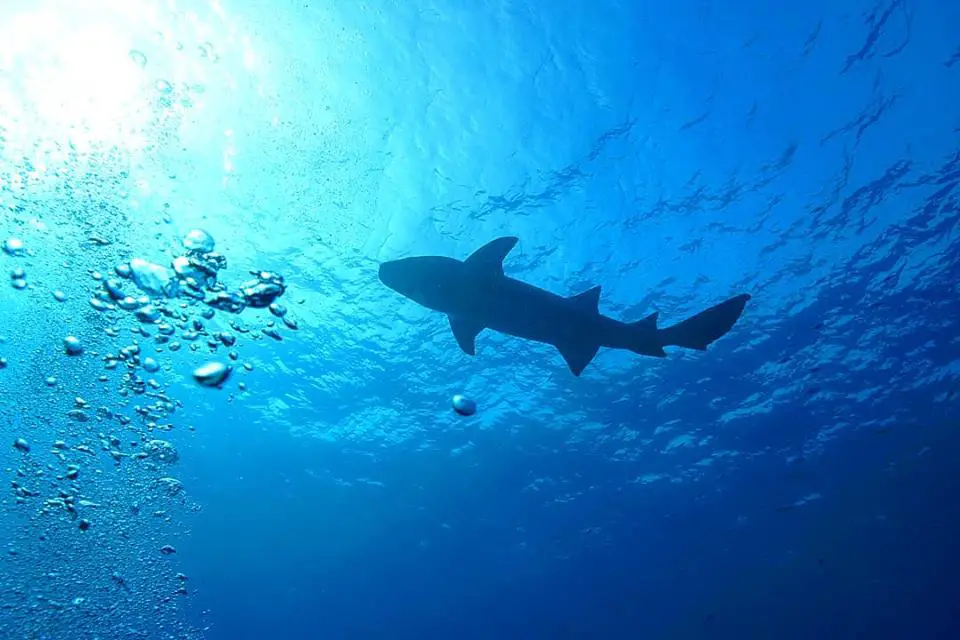 Planning you stay
The first guest house was built just over ten years ago and now they have around eight with more being built.
I stayed at La Perla Guesthouse which is the very first accommodation built here. The rooms are on ocean side and were clean and comfortable.
To see prices CLICK HERE.
Plan your trip to land the day before the ferry leaves as most flights get in during the evening. I stayed in Male at Somerset Inn and they provided free transfers from the airport and to the ferry terminal. Breakfast was also provided.
I have included the price of this in my overall accommodation costs.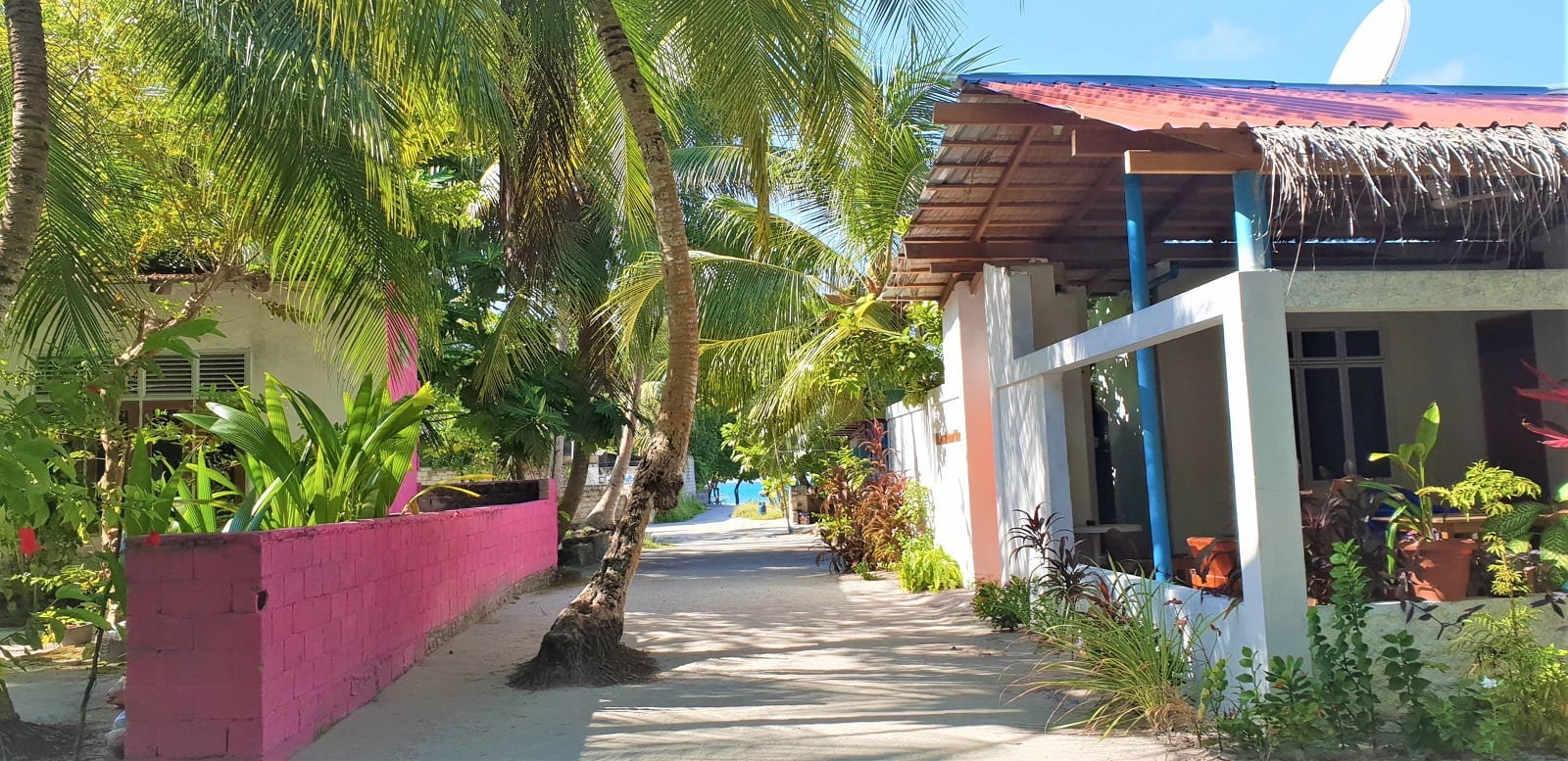 Resort comparison
I have also  stayed in 4 star resorts and 5 star resorts, and whilst they are the epitome of Maldivian luxury, they are not everything that this place stands for.
If like me, all you really care about is that gorgeous and warm clear blue ocean, swaying palm trees and lots of sunshine, this is the right place.
For under $50 US per night , you can't go wrong.
Male to Fulidhoo Ferry
The transfer costs of getting from the mainland capital of Male can increase your costs considerably.
The transfer to Fulidhoo set me back only $4 US for the local ferry and $40 for the return speed boat.
In comparison, my first trip to the Maldives, staying at Vilamendhoo Island meant taking a sea plane that cost me $375 US return. Being so far out meant no other option was available. Closer resorts may use a private speedboat but that will still cost you between $100 to $200 US per person. It is a factor you have to budget for.
Fulidhoo Island is lucky enough to be on the local ferry schedule.
Take the 3.5 hour cruise via Maafushi which leaves three days per week and returns three days a week. You will need to work your schedule around this.
The ferry is large and comfortable. You and a mountain of food products will make your way across the azure waters of the Maldives. I found the ride no issues and just relaxed and took in the beautiful views along the way. I was lucky to meet a couple of fellow Aussie travellers and we enjoyed a chat along the way.
Our return trip was much faster as we opted for the speedboat. It takes just over an over to reach either the airport or mainland Male ferry terminal. The US $40 is still much cheaper than any resort transfer.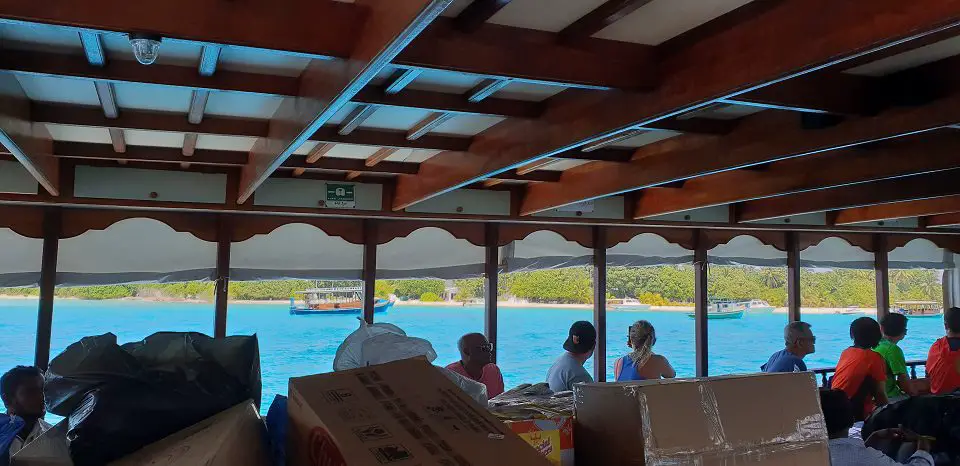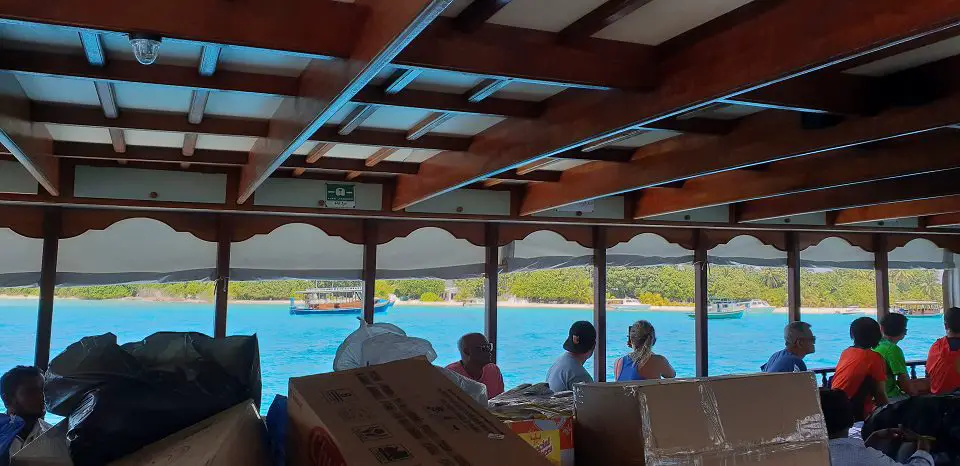 Ferry Schedule for Fulidhoo Island
Local ferry to Fulidhoo leaves: Sunday, Tuesday & Thursday at 10am.
Local ferry returns to Male : Monday, Wednesday & Saturday at 11am.
Speed boats are operational every day and can be booked via your accommodation.
You cannot pre purchase tickets online. Head the ferry terminal early to get your tickets or you can purchase the day before. Be sure to inform your hotel as they can advise and help you transfer to the ferry terminal.
Speed boats can be booked online here. It runs every day of the week and leaves either Male or the airport.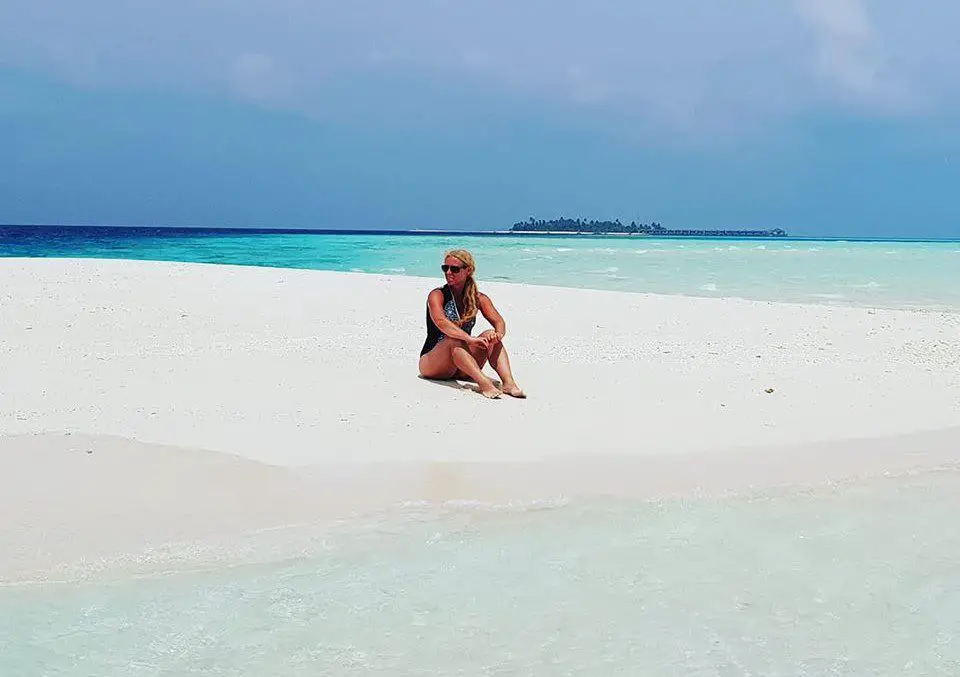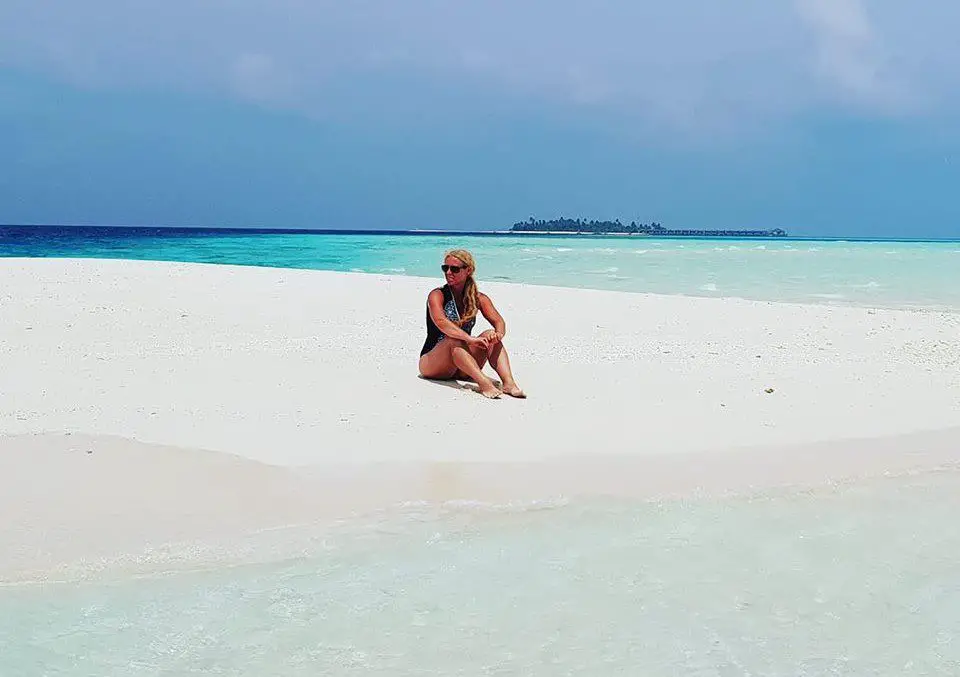 Fulidhoo Island activity cost
For US $40 I took a wonderful trip to snorkel with nurse sharks before being dropped off on an isolated sand bar .
The region has many channels that attract these harmless creatures and it is well worth doing. Don't worry if you are apprehensive as the guides hop in the water with you.
The sandbar was really cool too. It was something I wanted to do on some other trips to the Maldives but hadn't had the opportunity. After an hour or so we headed back.
You can ask your hosts at your guesthouse to organize this excursion or head to the local dive shop near the jetty to find out more.
Food costs at Fulidhoo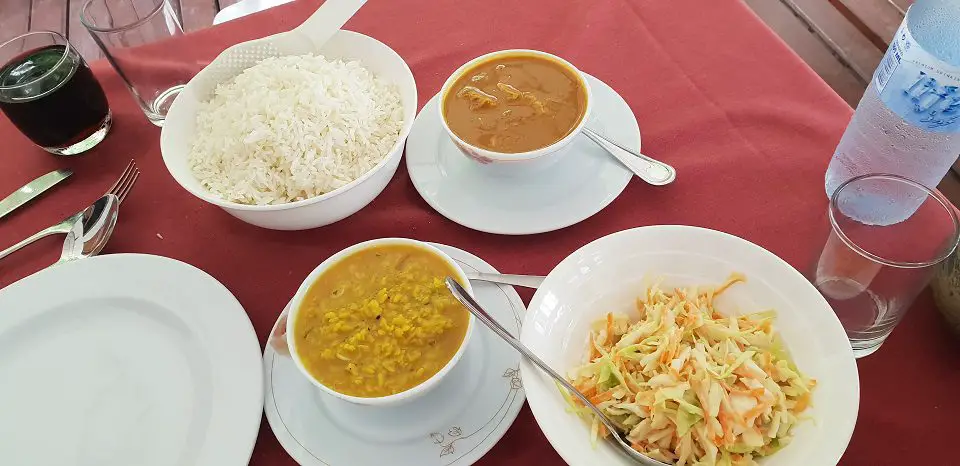 The island has two restaurants and meals are somewhere between 8 to 12 US dollars.
Your guesthouse will most likely provide meals too.
La Perla had delicious local food at $12 US per person. A very cheap option in the Maldives.
This would include for example: a curry each, rice, salad, plate of fruit, juice and bottled water.
Breakfast was only $4 for either a western or local dish.
There is a couple of small grocers and prices are considerably cheap. There is not really any provision to purchase an extensive range of food but the restaurants are quite cheap. If you are fussy about certain cuisine, I'm sure you can find something to suit your taste such as burgers, salads and other easy food. But be sure to try the local flavours, such as Mas Huni which is a staple breakfast dish of tuna, coconut and spices.
Drinks such as bottled water, sprite, juice and milk drinks were all under $1 each. In comparison, a bottle of water at the resort was $4. That mark up is similar with most other items too if you don't have an all inclusive package.
So again, it's all the more reason to stay at a local island when costs keep adding up.
So there you have it.
The most gorgeous and cheapest Maldives holiday is well and truly possible.
Make sure you book early enough for the best prices and the most choices. 
You can see all guest house accommodation options below. 
Enjoy your stay at Fulidhoo Island Maldives.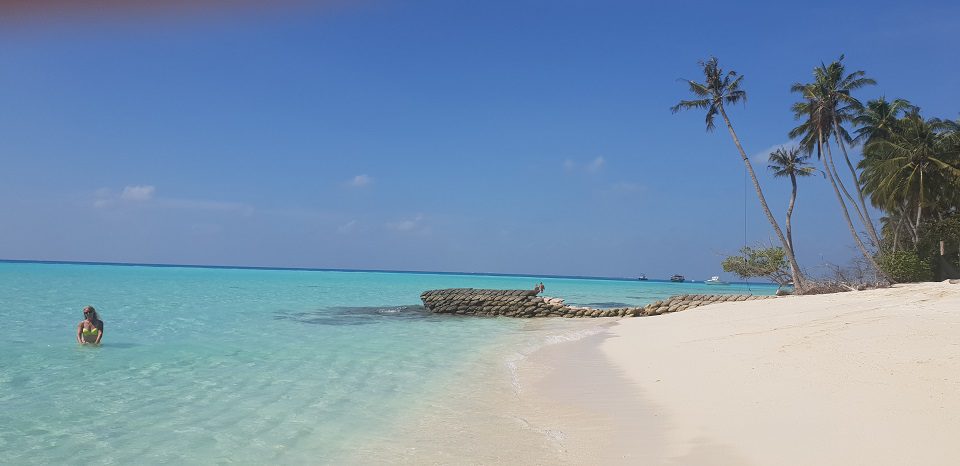 Fulidhoo Island for budget stays
You may also like to read my article on "how to stay in a 5 star resort on a budget."
Be sure to check out my complete guide on travelling to the "Maldives on a budget" .