As an Amazon Associate I earn from qualifying purchases. I get commissions for purchases made through links in this post.
First time visit to Maldives? Before you head off on your long awaited trip, knowing what to expect will help you plan your holiday more smoothly. You can also view my other articles on the Maldives here.
The Maldives are simply stunning and known for those luxury over-water bungalows that we always see in pictures. But there are also many beautiful local islands for those travelling to the Maldives on a budget.
Whether you are travelling with a loved one, here to dive the incredible reef or keen to swim with whale sharks, there are a few things to know about heading to the Maldives first time.
Let your hotel know your flight details
If you are booked in to an island resort, be sure to contact your hotel in advance and let them know your flight details.That way they'll be able to meet you at the airport and arrange your transfer swiftly. They will generally make you aware of this during your booking process.
Once you pass through customs and have gathered your luggage you will see many counters with all the hotel names. If you can't find yours be sure to ask, the airport personnel are all very friendly and ready to help. You will pay your hotel directly the costs of your transfer.
The airport is relatively small so you'll have no issues here.
Read more: Male International Airport Guide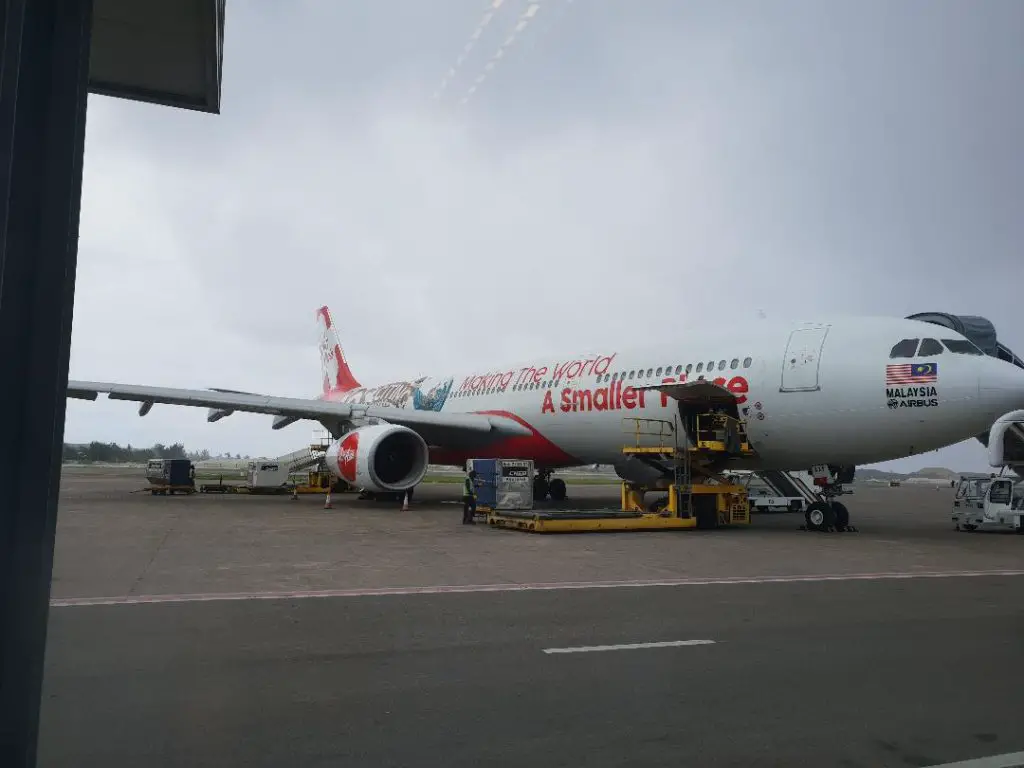 Visa requirements to enter the Maldives
All nationals will be granted a visa upon entry into the Maldives without any pre approval.
For most nationals, a 30 day visa is given at the airport as long as you can meet the requirements including a return ticket, accommodation pre booked and enough money to support your stay. You can read more about these and other requirements here.
Maldives immigration has included a new requirement.
Post COVID now requires tourists to fill out a declaration form at least 24 hours before travel. This can be done electronically here.
No alcohol can be brought in
The Maldives are a Muslim country and NO alcohol can be purchased or consumed on the main island of Male or any other local island. That means there is no duty free alcohol to purchase. If you try to bring it in from your initial departure it will be confiscated at the airport until you depart.
Most people are heading to the island resorts and you can purchase alcohol there.
If you are planning on drinking your fair share then you may want to consider an "all inclusive rate" but if you are only having one or drinks per day, it won't be worth it.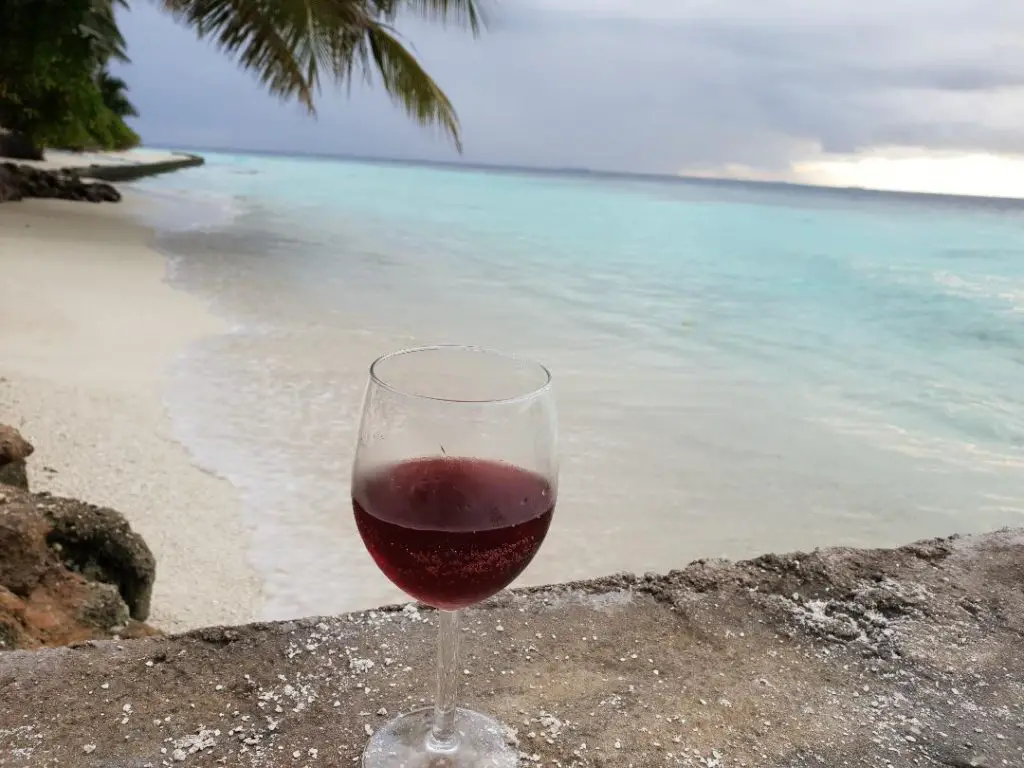 Cash not needed
The islands will generally be cashless during your stay. Meaning you will book everything up to your room and pay before you leave. Much like a cruise ship.
You can finalize your bill by card or cash. The resort islands tend to deal in US currency and the local islands deal in either US dollars or the Maldivian currency Rufiyah.
Tipping 

in the Maldives
Tipping is not expected but the staff at your resort will warmly welcome any tips you may pass on. Taking some US $5 and $1 notes would be a good idea.
If you decide not to tip the staff they will not be rude about it as they are very gracious people. If you do decide to, the person who cleans your room everyday and maybe one or two waiters that have shown you great service is all you need.
You can tip as you go or just pass on a final amount at the end of your stay. The staff are most likely there for your entire stay.
I tipped the following:
person who cleaned my room US $20
waiters US $30 (total to be shared)
person who collected my bags on arrival & departure US $2
a kind worker who produced a coconut for me US $1
dive instructors US $10 per day on average.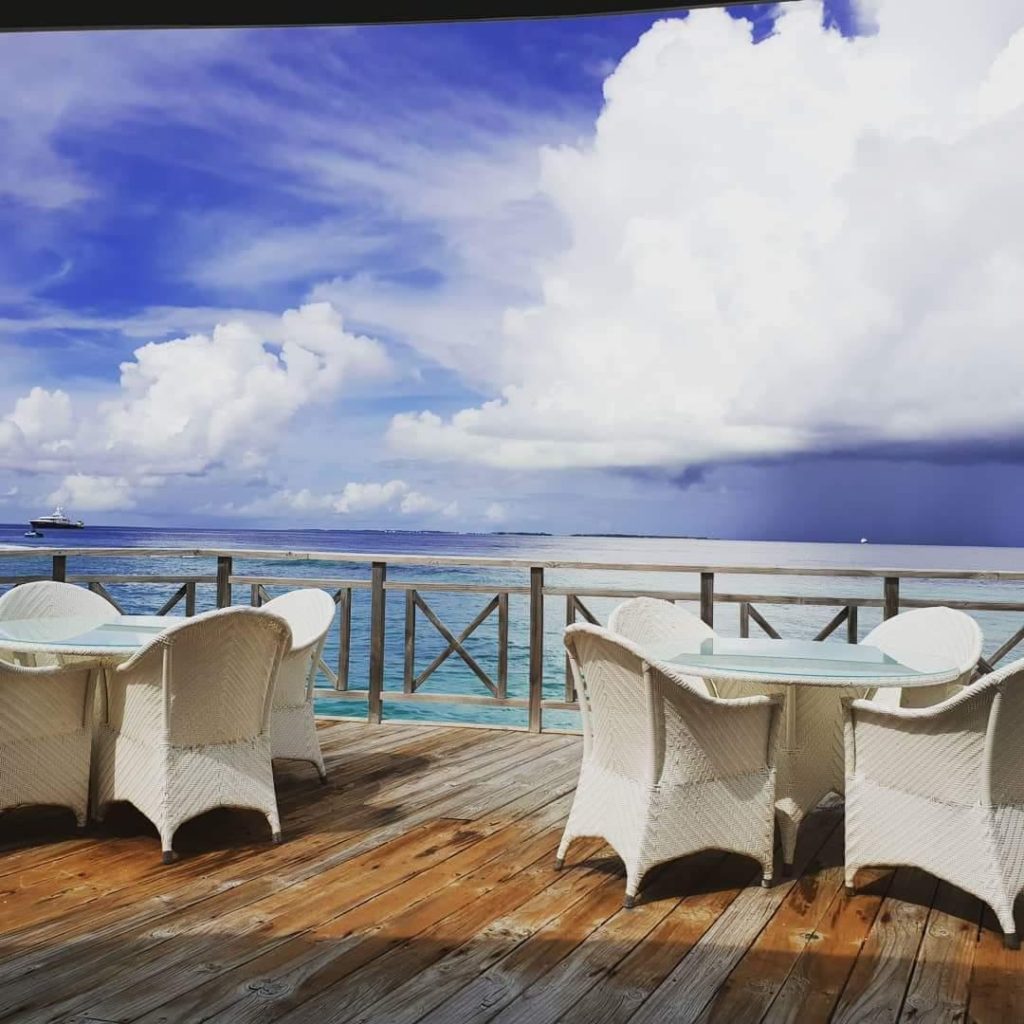 No need to pack your entire summer wardrobe
Oh how I learnt this lesson after my first trip. My idea of the Maldives was high end fashion meets paradise island, it was not the case.
I spent most of the day in a bikini and sarong so only really got dressed up at night. And it was hot, sometimes very humid. I found I kept wearing the lightest outfits I had packed. Ones that could withstand the heat.
Certainly feel free to take 1 or 2 nice dresses, shorts, etc…but I ditched the maxi dresses and went with shorter, more free flowing outfits. Of my nine days away I probably wore 3 to 4 of the same outfit.
That took my initial luggage on my first trip from 20 kg to only 9 kg on my second trip. That included all toiletries and snorkeling gear.
The same goes with shoes. Thongs are all you really need and maybe a nice pair of flat shoes. It was also the norm just to stay in bare feet, even at dinner time.
As for make up , I suggest a tinted moisturizer and some mascara to do the trick.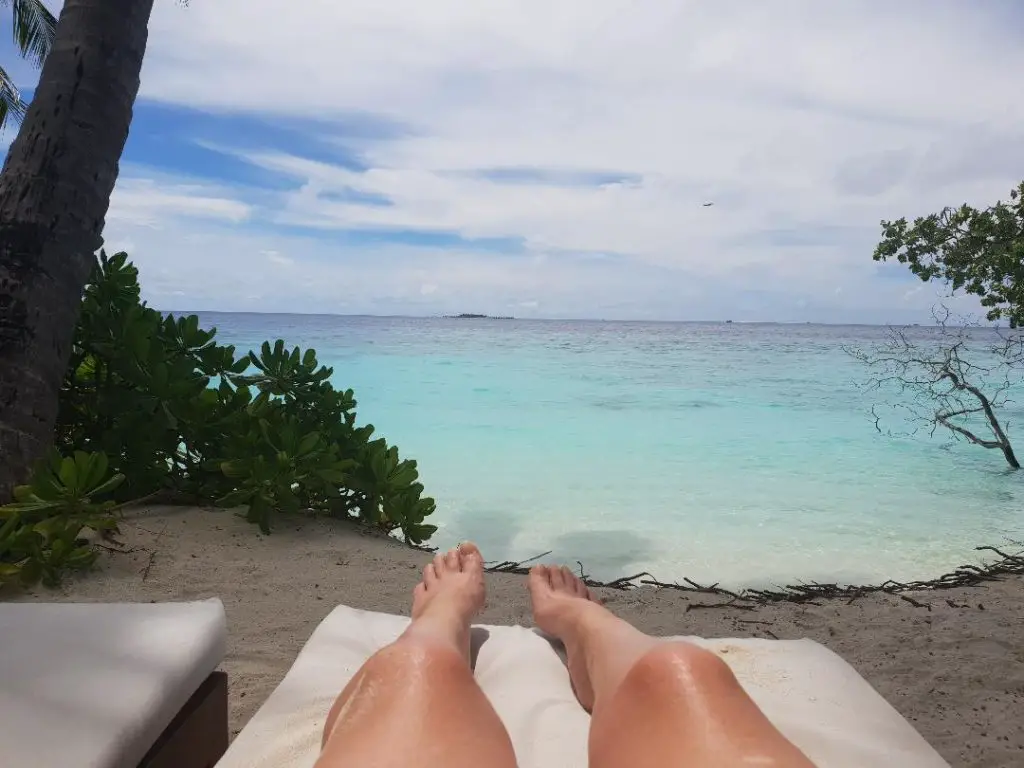 Don't spend all your holiday in Male
Male is the capital of the Maldives, an island densely populated by the local people and much infrastructure.
When you first arrive into the Maldives, you will most likely land at Male International airport (Velana Airport). While it is worth an overnight visit it is not the dream holiday you are probably thinking of. If you are wanting to experience something more authentic in the local culture, then a trip to a less populated local island is a better choice. That way you can relax on the more secluded beaches and enjoy walking on the sand rather than concrete pathways.
I always stay the first night here and the people are very friendly and welcoming. Be sure to take a Male City Tour to learn more about this amazing destination.
Read more: What to see on a Male City Tour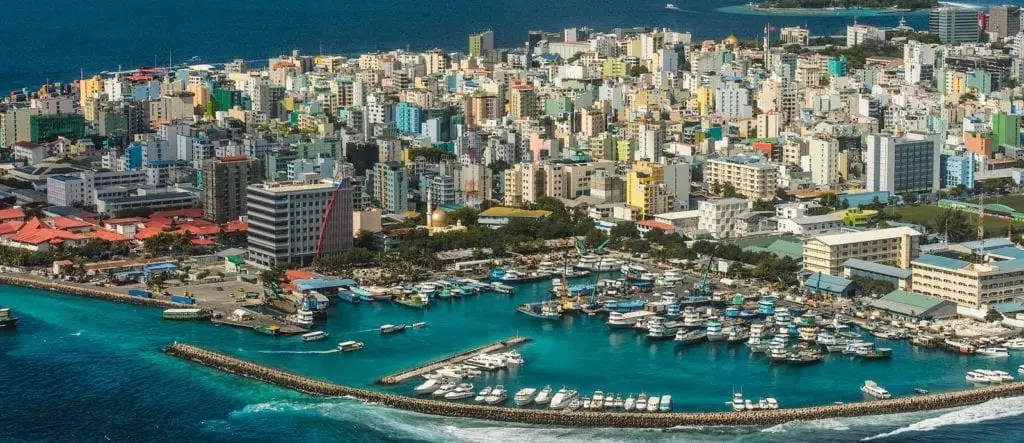 Visiting the local islands
If you have a chance to visit Male or any of the local islands you will need to dress accordingly. Many of the resorts offer half day trips in their activities. It's nice to see what island life is really like for the Maldivian people.
Generally shoulders and lower legs should be covered. Anything knee length and a t-short is fine. Some people wore mid thigh clothing and no one seemed bothered. It's more about being respectful so keep that in mind.
If you are visiting a mosque you should cover up fully. So full length skirt and pants and long sleeved top is required. A sarong comes in handy too if you need to cover your head.
Read more: Best local island in the Maldives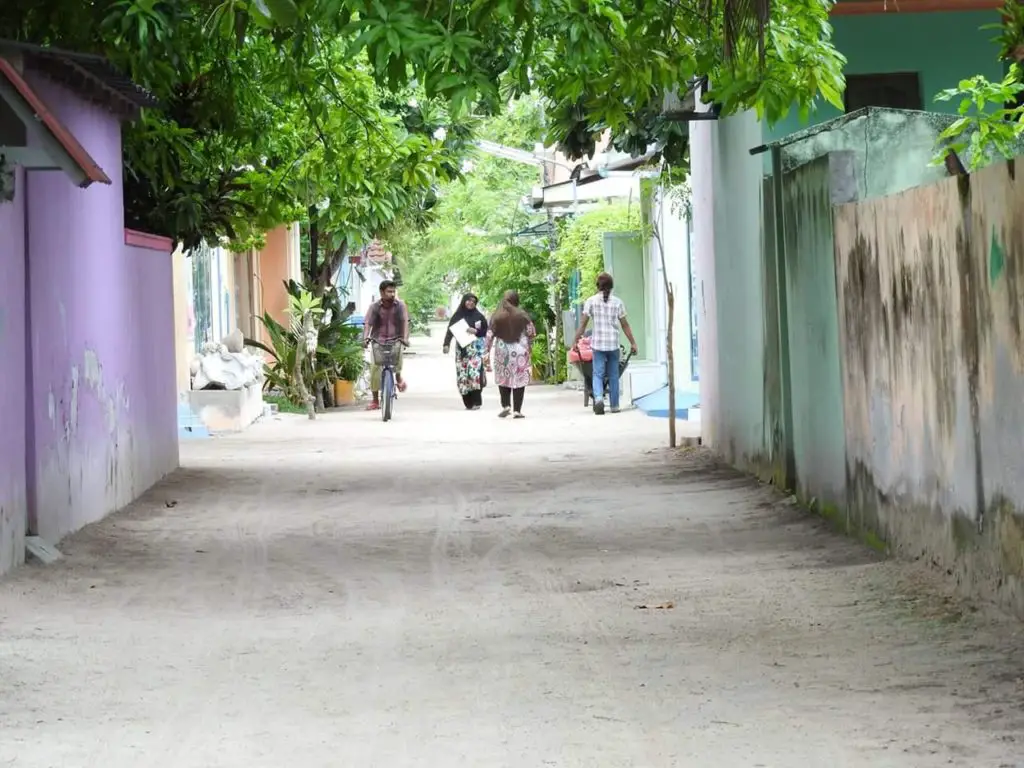 Best things to pack
for the Maldives
Sunscreen. That Maldivian sun can be ruthless. Even in slightly overcast conditions it can burn quickly. We all know how a bad case of sunburn can be terribly painful. You wouldn't want that to dampen your holiday.
Insect repellent is also not a bad idea. Mosquito's were out especially at night. I did notice one night the ground staff spraying but once you are bitten, it's hard not to scratch.
Camera to capture all those gorgeous sunsets the Maldives are famous for.
A good book to read for all that lounging you'll be doing.
A hat for keeping the sun away.
Hair ties is you have long hair. My long curly hair wasn't a fan of the humidity so I needed to keep it back most the time.
What you wont need to pack (if on the island resorts)
Umbrellas are not needed as the resorts will provide your room with one. (here's hoping you don't need it)
Beach towels are provided by all of the outer island resorts.
Snorkel gear. If you plan on doing some snorkeling and have your own gear it might be a good idea to bring it but if you don't have any, not to worry. You  can easily rent your gear on the island you are staying at.
I hope you have found this an interesting read and know a bit more about what to expect on your trip to the Maldives. Have a wonderful time.
If you have any questions feel free to drop a comment or if you have other insights on what to expect I'd love to hear it in the comments below.

---