As an Amazon Associate I earn from qualifying purchases. I get commissions for purchases made through links in this post.
Looking for the best dive resort Maldives? Scuba diving in the Maldives is considered a dream for any novice or advanced diver . This article relates to Bandos Island diving, the dive sites, costing and resort overview. 
All photos are original @scuba_traveler (except the manta shot) and captured on the Sony A6600 Body Compact Camera with underwater casing.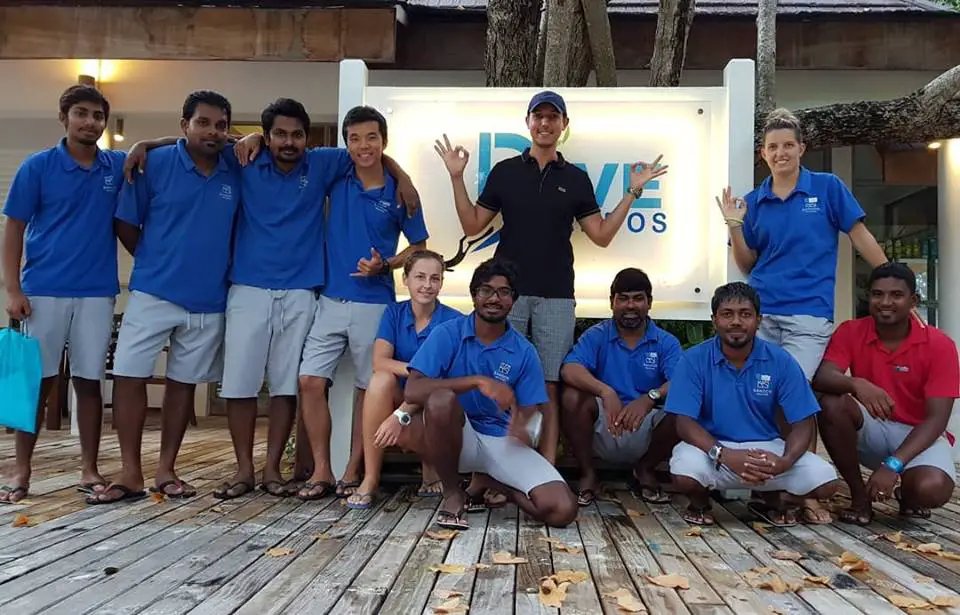 Two words "Dive Maldives."
If you are wondering, is the Maldives worth visiting for a diving holiday, absolutely. It's a dream destination.
Bandos Island provides some of the best diving in the Maldives.
This pristine diving destination has some of the finest coral formations and sea life and is absolute world class.
The North Male Atoll is a popular region for divers due to it's close proximity to Male International Airport , making it's accessibility convenient for long or short stays.
Sea temperatures rarely drop below 28 ° Celsius so divers can enjoy year round warm waters.  Sea currents can be strong in some areas but  Bandos Island Dive shop will cater to the divers abilities and level of experience. This Maldives scuba diving resort also has an incredible house reef which makes it a popular choice.
Bandos Resort Overview
Located 10 km from Male International Airport
Transfer Costs : US $94 return via speedboat
4 restaurants
5 star resort with guest rating of 8.8/10
various resort rooms on offer
has a decompression chamber (1 of only 4 throughout the Maldives)
incredibly family friendly with plenty of activities for non divers
A full review of Bandos Resort – click here.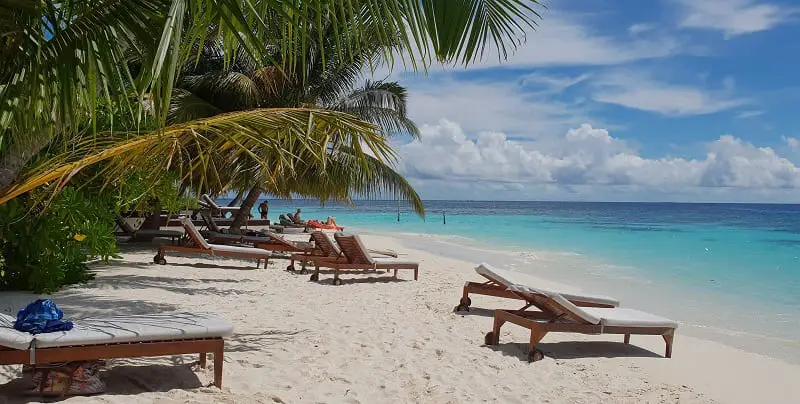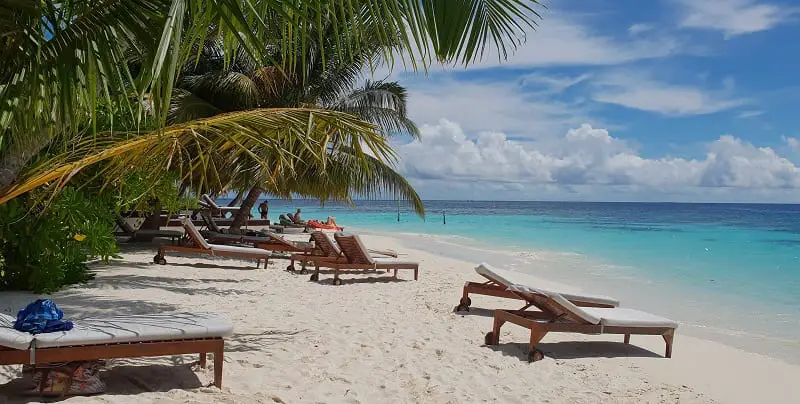 Maldives diving season
"the dive instructors checked the strength of the currents before we entered the water. If if was too strong, we moved immediately to another dive site". @scuba_traveler 
The best time of year to dive the Maldives is January to April when winds are low and sea conditions calm. The skies are predominantly blue and temperatures hot and dry. This is also peak season so if you are visiting the Maldives on a budget, May, November and December can be great months also to dive.
The water temperature is pretty stable year round with average temperatures ranging from 26 to 29 degrees.
The monsoon season runs May to October with June and July bringing the most rain. These monsoons will effect the current and ocean conditions.
The following dive sites were dived early May. We had relatively great conditions over the 9 days. The previous year in May also, we dived at Vilamendhoo Island in the South Ari Atoll and had perfect conditions.
 Maldives Dive Resort – Bandos Island 
Dive Company: Dive Bandos.
Location: North male Atoll region.
Getting there : 15 minute speed boat transfer from Male airport.
Dive Locations: Approx 30 minutes maximum boat time to each location.
Maximum depth: country law dictates that divers max depth is 30 meters and 60 minutes duration per dive.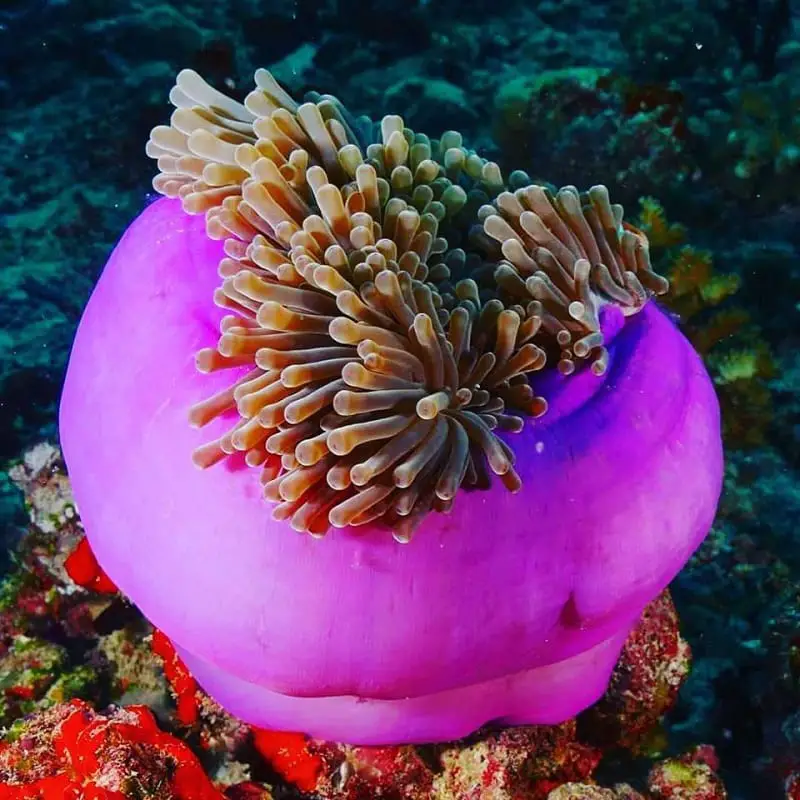 Bandos Island – Maldives Dive Costs
The Dive Centre on Bandos Island, along with the dive sites and the costs was the reason we chose this destination.
What they offer: 
PADI certified  Courses –

an extensive range of courses. Click here to view. 
Medical Centre and Decompression chamber.  24 hr Dive medical officer on site.
Equipment rental 
Boat dives and shore dives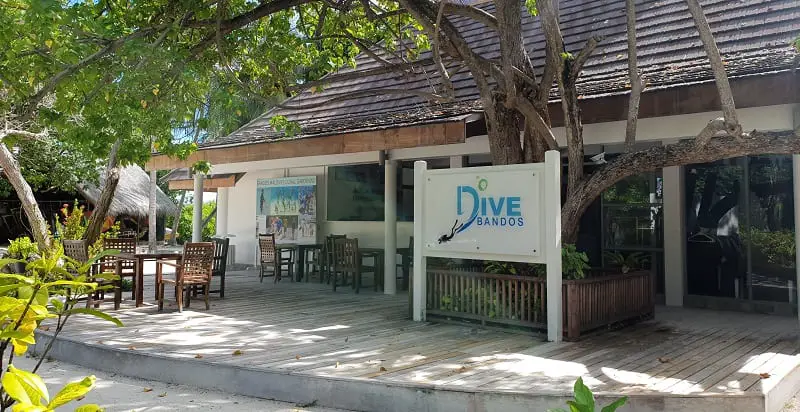 2020 pricing in US dollars
| | |
| --- | --- |
|  Certified Divers – tank & weights |   Certified Divers- full equipment |
| | | | | |
| --- | --- | --- | --- | --- |
| Orientation Dive | $49.29 |   | Orientation Dive | $73.92 |
| 1 to 4 dives (per dive) | $49.29 |   | 1 to 4 dives (per dive) | $73.92 |
| 5 to 8 dives (per dive) | $46.82 |   | 5 to 8 dives (per dive) | $71.46 |
| 10 dives package | $406.56 |   | 10 dives package | $652.96 |
| 15 dives package | $566.72 |   | 15 dives package | $936.32 |
| 20 dives package | $702.24 |   | 20 dives package | $1195.04 |
| 6 days non limit | $554.40 |   | USE OF NITROX FOR  |   |
| Additional Non limit | $92.40 |   | NITROX CERTIFIED | FOC |
single boat trip per day $22.18 / 2 boat trips per day $41.89 / Full day trip $49.28
Maldives Best Dive Sites- North Male Atoll
Bandos Island Dive Centre Maldives: Sunlight Thilah
Depth: 18.9 mts
Dive time 60 minutes
Experience: Beginners to Advanced (can incur strong currents)
A popular location for manta rays (March to October) due the large amount of plankton that is carried in by the winds from the south. A good site for spotting turtles.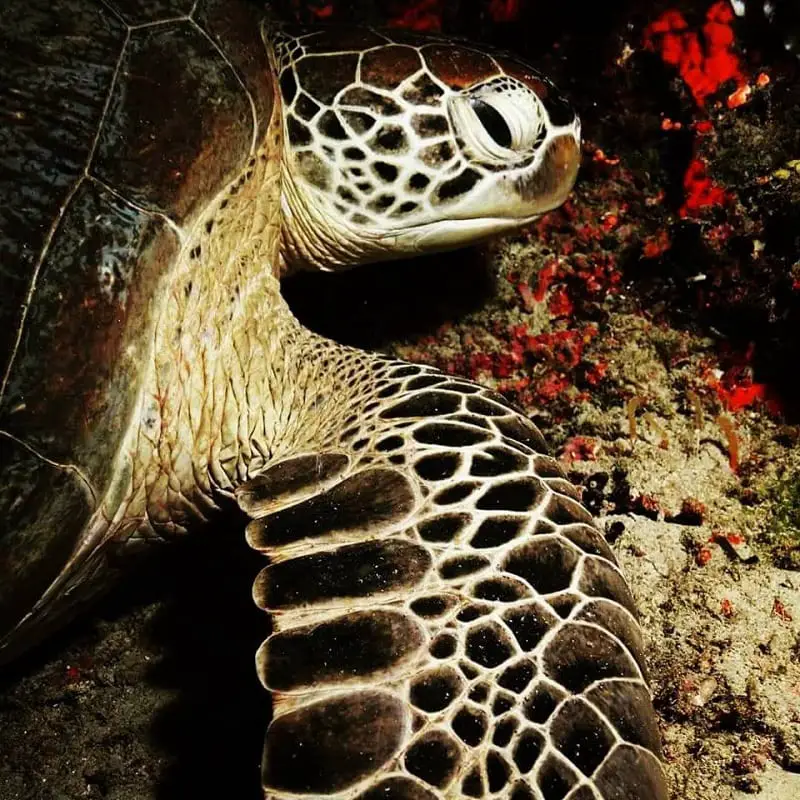 Bandos Island Dive Site: Hudhuveli Out
Depth: 19.5 mts
Dive time: 51 minutes
Experience: Beginners to Advanced
Hudhuveli Out is located just outside the atoll. The reef gently slopes upward from the depths below. Marine life is abundant here as some of the bigger species such as shark and eagle rays come through this area. You'll also most likely spot those little spaghetti eel popping their heads up out the sand and dancing against the moving current.
There is plenty to spot here for the avid photographer.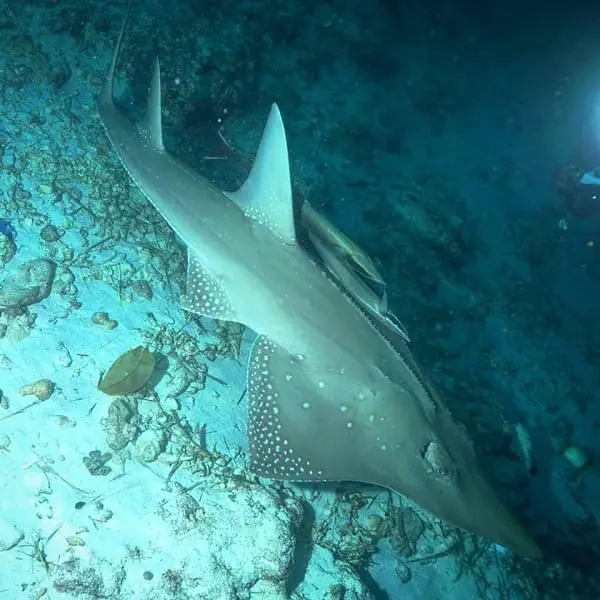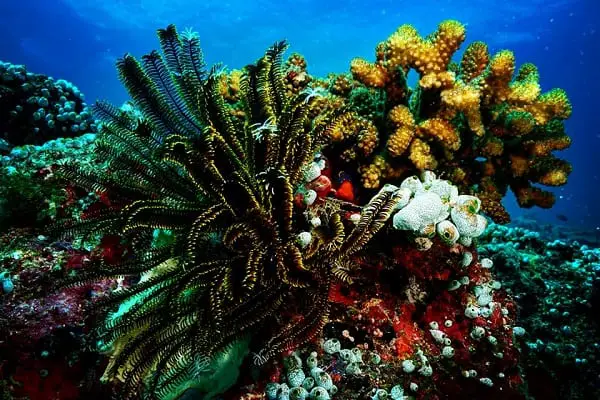 Bandos Island Dive Site: Kuda Haa Thila
Depth: 25.7 mts
Dive time: 48 minutes
Experience: Beginners to Advanced
This dive site is recognized by its two distinct pinnacles in the shape of a camels back. The protected waters are home to smaller crustaceans as well as macro life.
Other marine life includes barracuda, grouper and Napoleon Wrasse.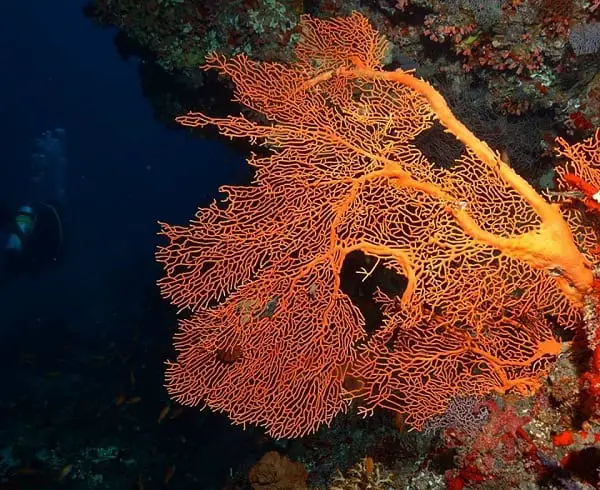 Bandos Island Dive Site: Feydhoo Caves
Depth: 19.8 mts
Dive time: 57 minutes
Experience: Beginner to advanced.
The reef is located close to Male and is great as a beginners dive. The sheer wall of coral starts at only 3 meters deep and descends to around 35 meters.
You will find much to explore here from caves and several openings to swim though.
The soft corals and sponges along with much marine life make this spot a great overall dive site.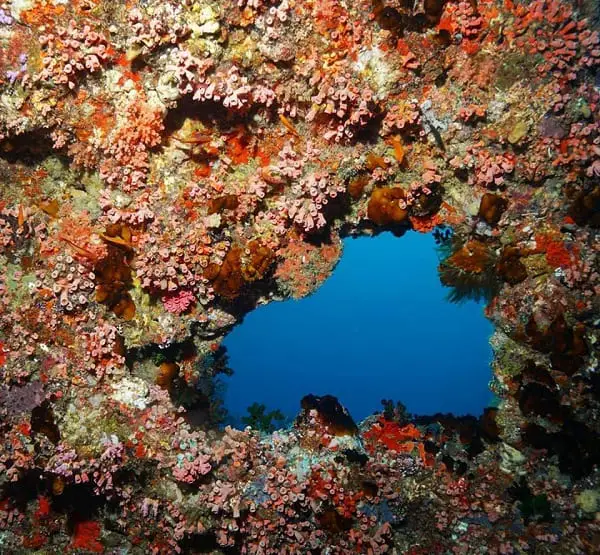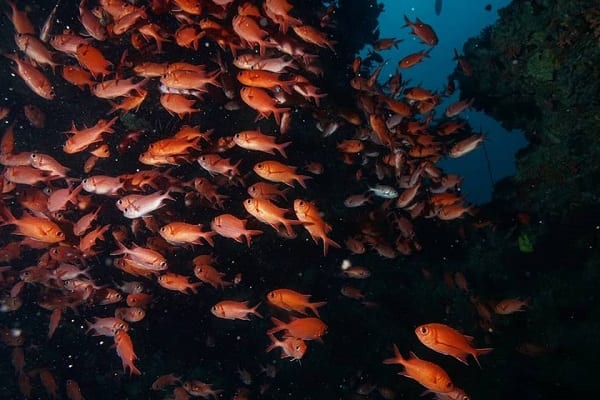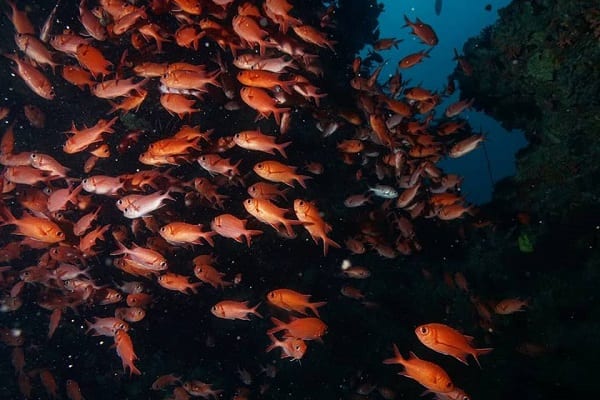 Bandos Island Dive Site: Stingray City
Depth: 30 mets
Dive time: 49 minutes
Experience: Beginners to advanced
This sunset to night dive takes you close to port near Male. The fishing boats that come in do their cleaning and empty all scraps overboard into the sea.
For this reason the area becomes highly attractive to the stingrays.
You can see them in their hundreds, all feeding off the leftovers left behind by the local fisherman.
This unique site offers the divers an incredible opportunity to get up close (or not) to observe the stingrays congregating in a mass feeding frenzy.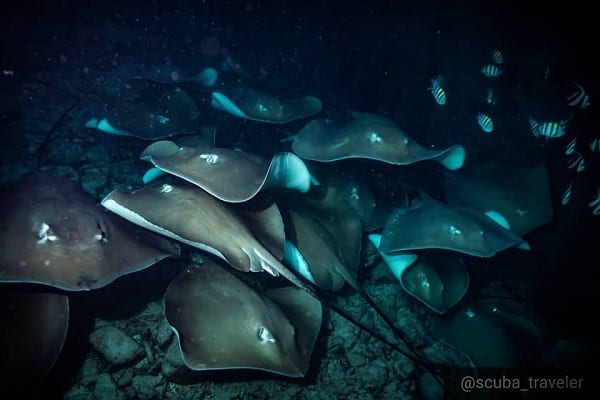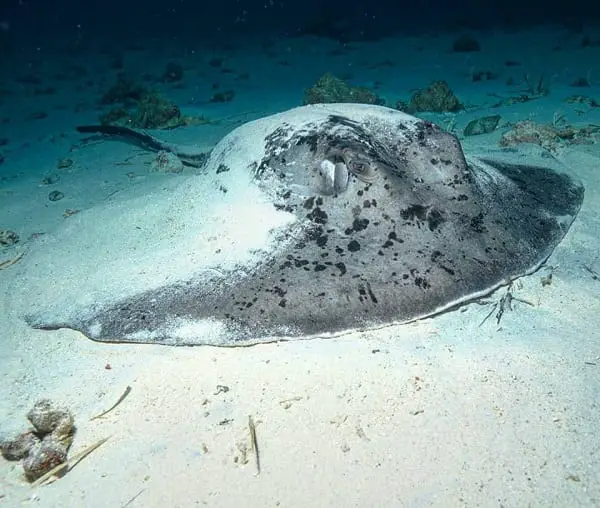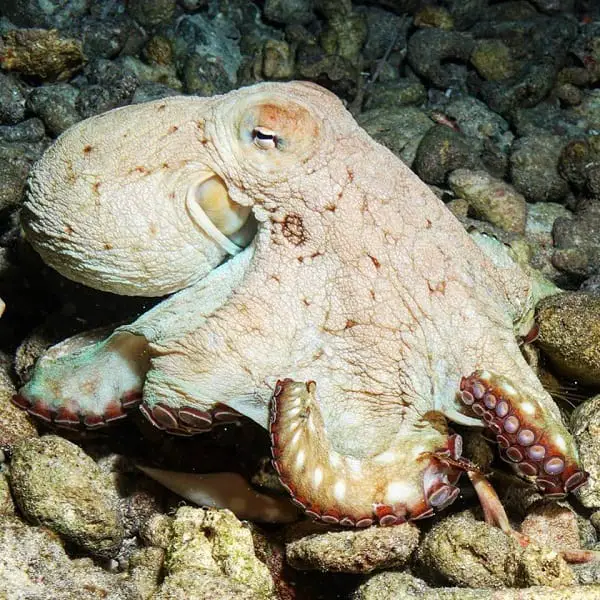 Bandos Island Dive Site: Aquarium
Depth: 25.9 mts
Dive time: 51 minutes
Experience: Beginner to advanced
The Aquarium has to be one of the true highlights of all dive sites within the North Male Atoll region. The sheer amount of fish that inhibit this site is absolutely spectacular.
Divers are protected from strong currents and can freely explore without much effort.
Blue stripe and humpback snapper are in abundance. You may also spot octopus and guitar sharks as well. The many coral formations are stunning which makes it a great place for underwater photography and video.
Not to be missed.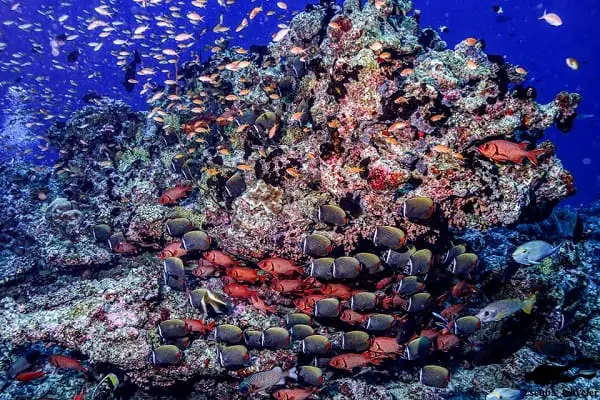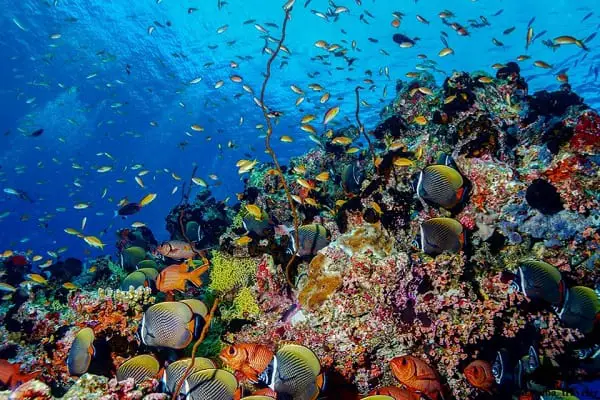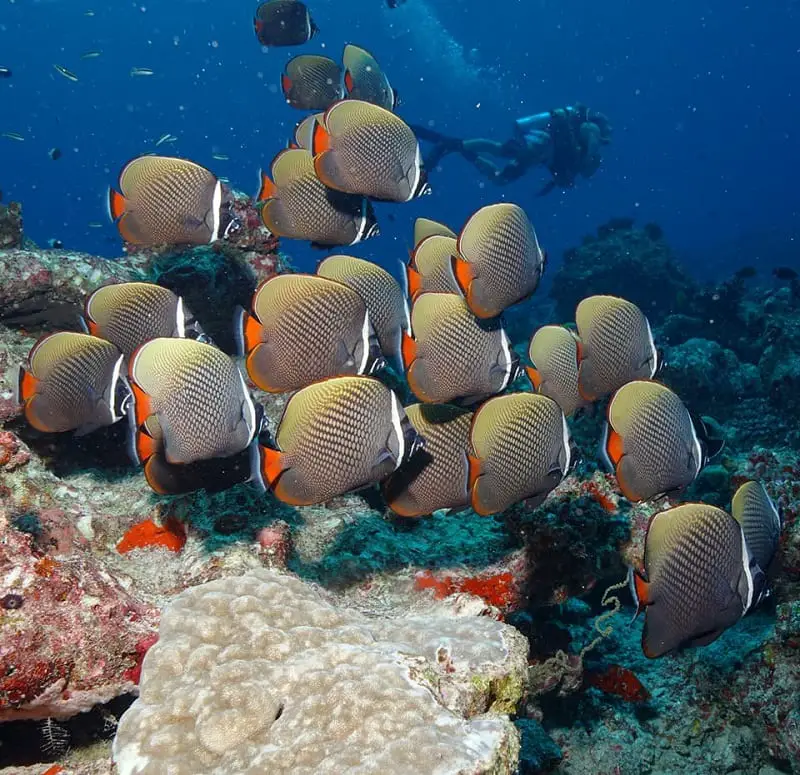 Bandos Island Dive Site: Potato reef
Depth: 27.2 mts
Dive time: 58 minutes
Experience: Beginner to advanced
Surrounded by soft white sand and around 100 meters in diameter , Potato reef is full of color. You will most likely spot large moray eels as well as small crustaceans.
This site is mainly covered in hard corals.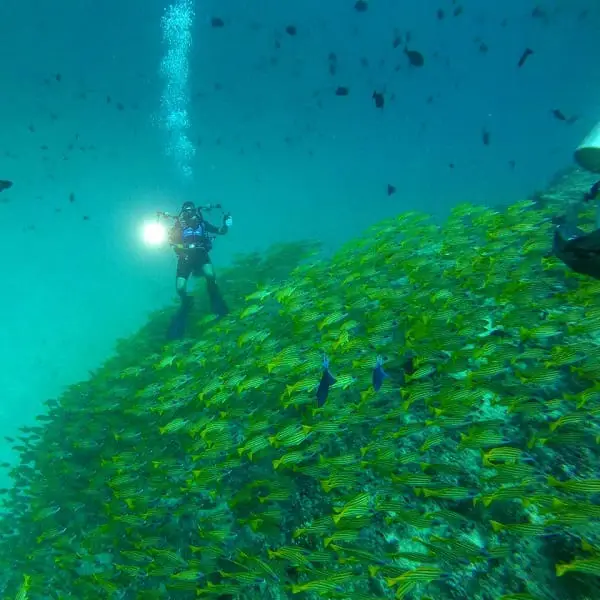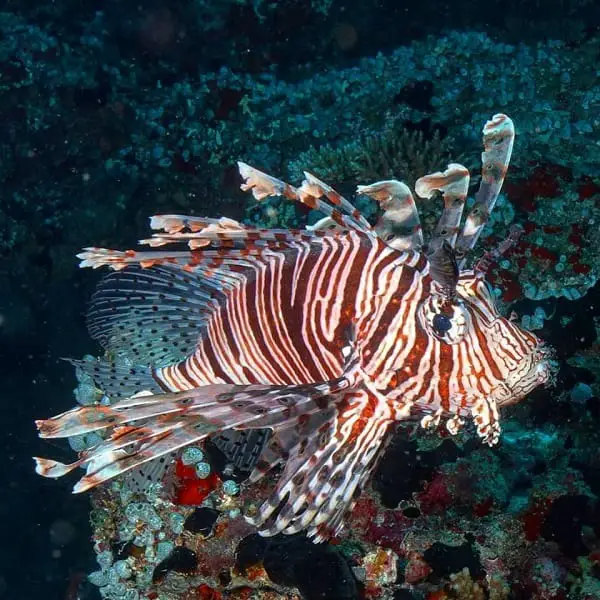 Bandos Island Dive Site: Lankan Reef (Manta Point)
Depth: 18.9 mts
Dive time: 51 minutes
Experience: beginners to advanced.
Currents can be strong here and divers are generally dropped off ahead of it. Staying close ot the reef is important.Those not comfortable in these type conditions may find this a harder dive.
There are several cleaning stations here for these huge intriguing creatures. Best time of year is June to November.
Divers need to stay well back to not disturb the mantas coming in to clean.
This dive spot is very popular and can sometimes be overcrowded.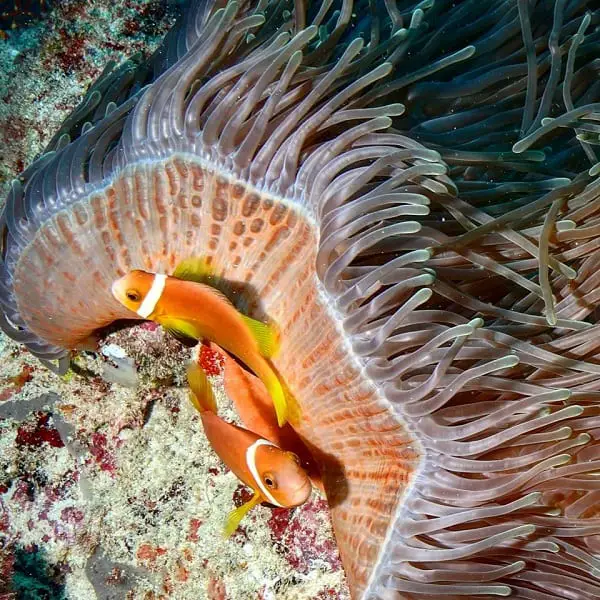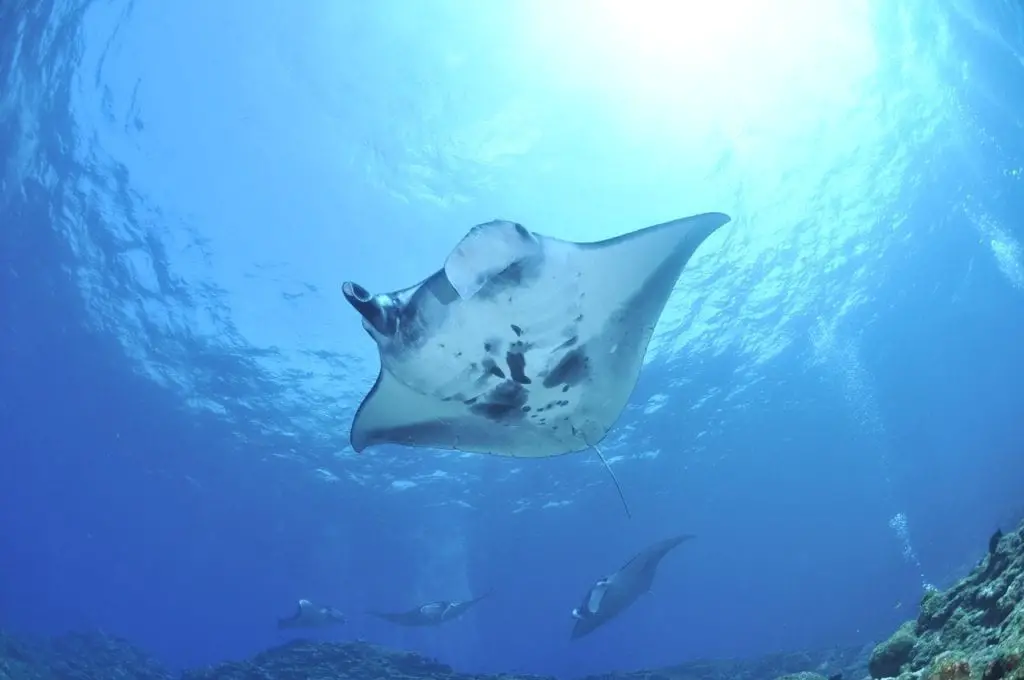 Dive Site: Bandos House Reef
Depth : 16 mts
Dive time: 60 minutes
Experience: Beginners to advanced
The Bandos house reef is very popular for those staying on the island. Straight off shore and into some pretty cool exploring of the soft corals and fish varieties.
An easy dive –  day or night.
You will spot many different fish species from the placid reef tip sharks to turtles and more.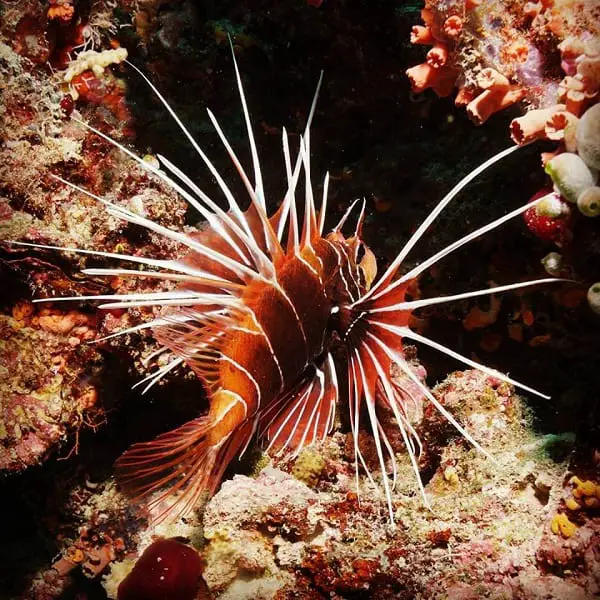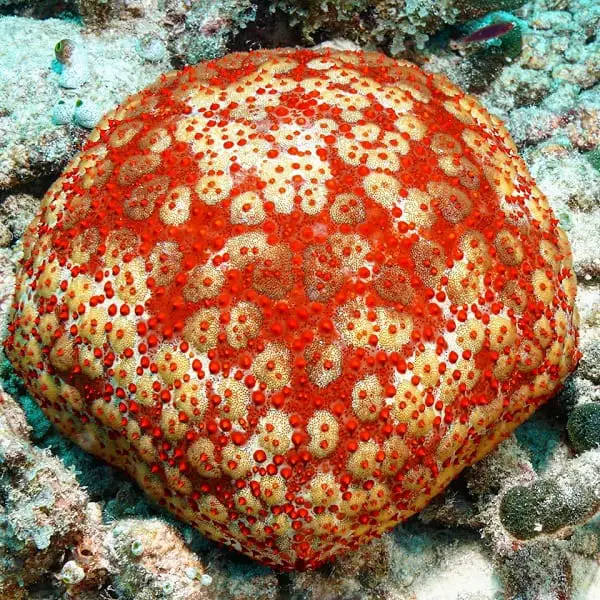 Diving in the Maldives is high on any enthusiastic divers wish list.
Beginner divers are well catered and advanced divers will be thrilled also, not to mention that all year round warm tropical water.
Bandos Resort is considered one of the best Maldives house reef for diving. See it for yourself.
Bandos Island – 5 star resort Maldives
House Reef
The House Reef at Bandos Resort can be enjoyed by everyone. So even if you have others with you that are not diving, they too will be able to enjoy the reef.
The island itself is resonalby large compared to many other islands so offers an extensive amount of reef to explore. There are several channels that connect the inner reef to the outer reef so snorkelers can enjoy either side.
Turtles, octopus, reef sharks and an impressive amount of colourful aquatic life is abundent here.
The dive shop has plenty of water activities and excursions on offer while you are out diving for the day.
Couples and Families 
Bandos Resort caters very well to all travellers.
For families, the reef provides a safe barrier for young children to enjoy the calm waters. There is also a pool on the island.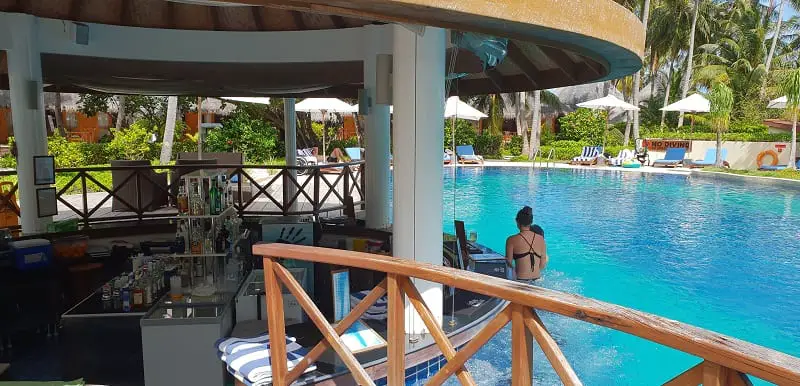 Bandos Resort is one of the best resorts for those looking for the best budget resort- Maldives.
Its close proximity to Male International means you'll be paying one of the cheapest resort transfer costs in all of the Maldives.
Also, Bandos Island has a range of dining options. So even if you do not have a meal package, the Seabreeze restaurant has daily meals for around US $15  each.
You can see my full review and guide below. 
Bandos Island Review – everything you want to know.
Accommodation Bandos Resort
You will find an extensive range of accommodation options on the island. There are 8 room types to choose, so finding the perfect style is guaranteed. From Beach Front Rooms to Beach Pool Villa  and standard garden rooms, Bandos Resort has it covered.
To see room rates and more : Bandos Resort Maldives