There is something wonderfully special and unique about the Maldives that keeps drawing me back each and every year. When the world declared a pandemic in March 2020, where was I? Yes, you guessed it, the Maldives. So while we all wait to resume our love of travel, we dream, we research, we plan ahead. So is Maldives worth visiting? Here are 21 reasons to visit Maldives, and why that question gets a solid YES!
Is Maldives worth visiting?
1. White sand & turquoise water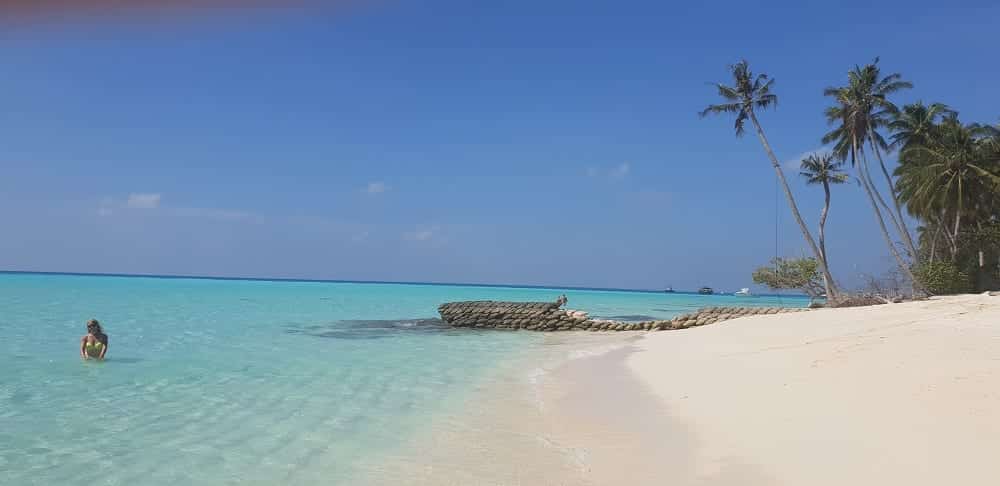 When we see pictures of the Maldives, we wonder 'is it REALLY that beautiful?" I'm here to assure you that is most definitely is.
The beautiful white sand is a dream, with tiny soft  particles that feel amazing underfoot.
And then you have that ridiculous turquoise water that is as clear as looking through glass, particularly when the ocean is calm. Not to mention, the water temperature is on average 28 degrees Celsius year round. No need to dip the toes first, head straight in.
2. The Maldives are warm all year round
With the equator so close, the Maldives is naturally warm all year round. So even if you can only go during the monsoon seasons, you will be blessed with warm to hot days and nights.
The best time to visit the Maldives is generally from December to April. These months provide the least amount of rainfall. I have been to the Maldives twice in May which is the start of the rainy season and had little to no rain. (May is one of the wettest months). You can also find some of the cheapest and best deals in the low season which is perfect for the budget traveller. 
3. You are spoiled for choice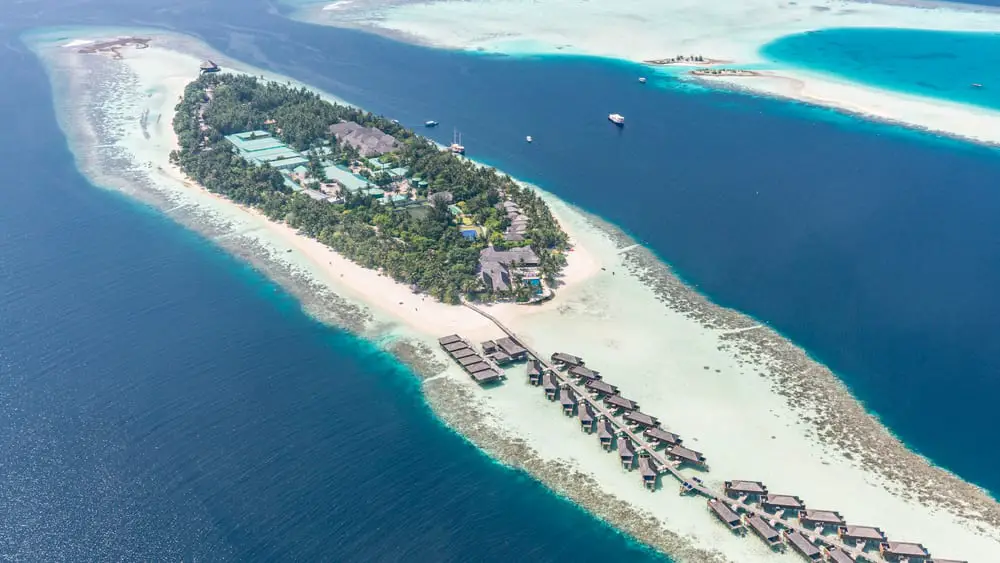 With over 200 inhabited islands, which includes local islands and resorts, there is plenty of choice. This also makes it a little hard to decide which one right!
While you may think, what's the difference? Well, there is some things to consider. Your budget might be important, what transfers you prefer to take, do you want to relax, snorkel, dive or even surf? Is this your honeymoon, a romantic getaway or family adventure? And do you want unparalleled luxury or just something incredibly amazing that you don't need a second mortgage for!
For first time travellers, I suggest reading more below.
4. Generous seclusion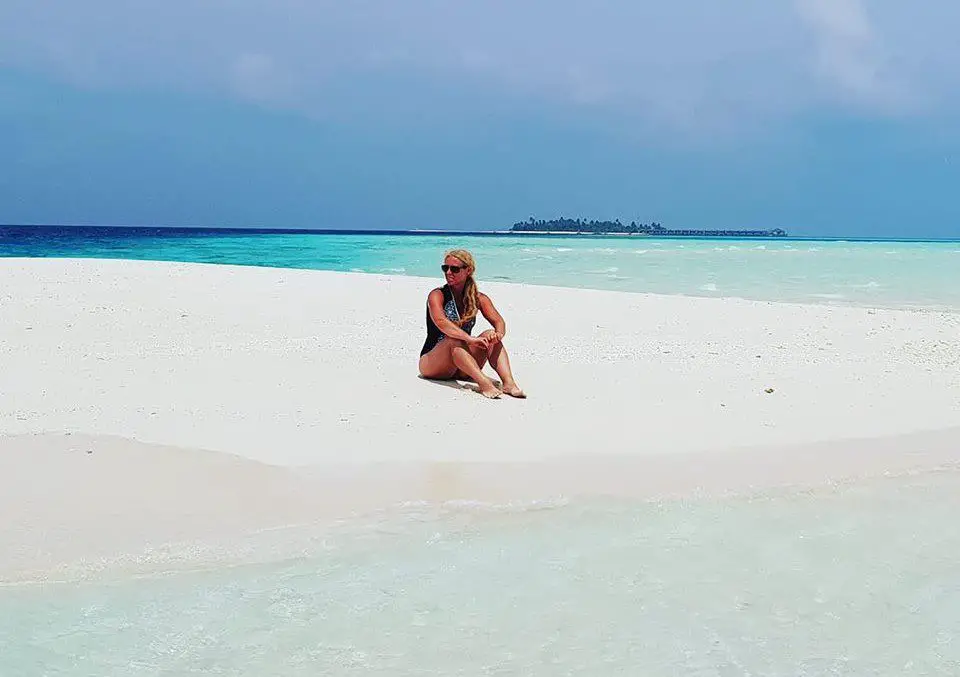 Imagine a place where crowds are low and you get to enjoy peaceful surrounds. There is no better place than the Maldives.
The islands provide a tranquil opportunity to "just be". If you need the perfect time out or want to enjoy a moment with your loved one, I can't think of a better location.
Staying at a resort means no overcrowding and plenty of space on the beach and in the water. You can stroll the island at leisure and soak up that serenity. There is always a quiet spot to go and replenish the mind and body, it's pure bliss.
5. The local people are generously nice
You live in paradise. You're on island time and have heaven at your disposal. There is not a lot to stress about, and is evidently displayed in the local peoples' way of life.
Being helpful and kind runs thick here. But they are also shy people at times so don't be confused between shyness and ignorance.
From the moment I stepped off the plane, people were there to help if I asked. They all seem to help each other too. It's a great way of life and I felt very welcome.
6. Incredible sunsets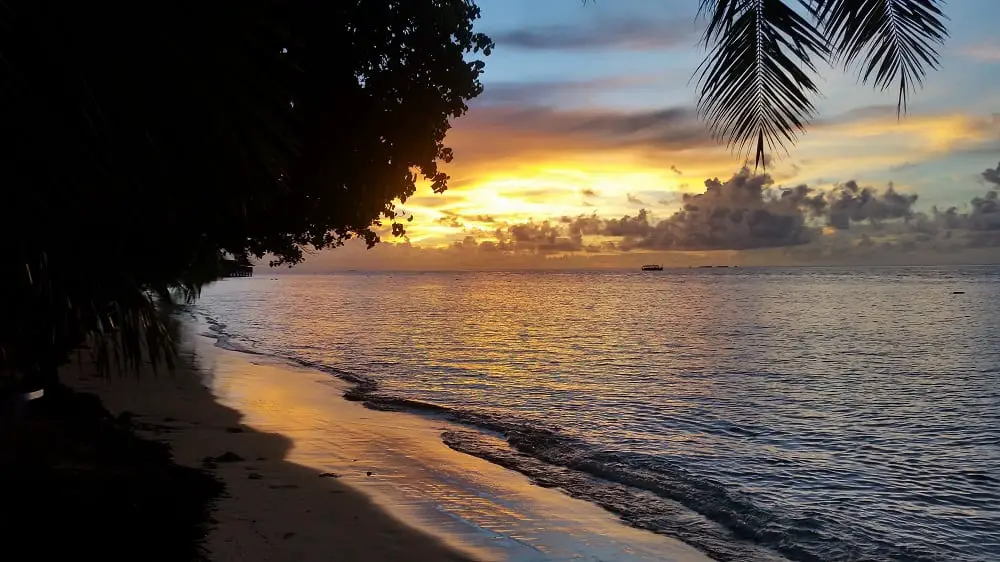 A Maldivian sunset is incredibly beautiful. Watch the sun descend and changing colours of the horizon from your special vantage point.
Because most of the islands are only small, you can easily wander to the waters edge to catch the nightly show. Many resorts have sunset bars, so you can sit back and enjoy the sunset with a signature cocktail in hand. Or find a place under the palm trees to take it all in, it is truly special.
7. Romance is everywhere
When looking for a destination of pure romance, the Maldives is right up there.
A haven for couples, the beauty of this place screams over the top romance. Imagine being whisked away on your seaplane adventure, looking out to the hundreds of coral atolls, then finally laying eyes on a tiny island that you will be calling home for the next few days. It's hard not to quietly applaud yourself at that moment.
You can lay on the beach and swim to your hearts desire. You can indulge in a spa treatment and enjoy a couples massage. Then onto a nightly cocktail while sitting back and watching the sun set on yet another perfect day. Then you finally retire to bed and listen to the sounds of the ocean gently rocking you to sleep.
So is Maldives worth visiting? Hang on, I still have 10 more reasons to visit Maldives to truly convince you to go.
8.Diving is a dream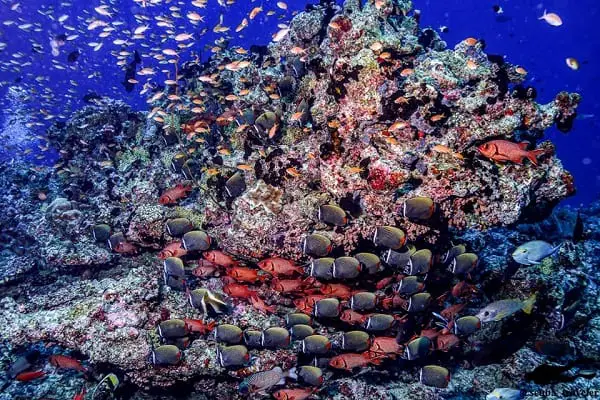 If you are a keen diver or trying it for the first time, you have come to the right place.
Diving is very popular in the Maldives for good reason. The soft and hard corals are an underwater world of bright colour. There are many great dive sites all over the Maldives. Aquatic life is also a highlight and quite prolific.
"The North Male Atoll provided some of the best diving I have experienced."( Scuba_traveller. ) You can see the resort and dive sites here if you need more convincing.
South Ari Atoll is another great place to dive or Vaavu Atoll for shark enthusiasts.
9. The Maldives are safe
Petty crime is low, significant crime is even lower. The Maldives are are safe as it's going to get.
That doesn't mean you're free to forget it all together. Always be mindful of your belongings and you'll be fine. I have walked the streets of Male City (the capital) at night and never felt concerned about anyone.
It's nice to come to a place where you are not sure of your surroundings, but feel completely safe never the less.
10. Swim with Whale Sharks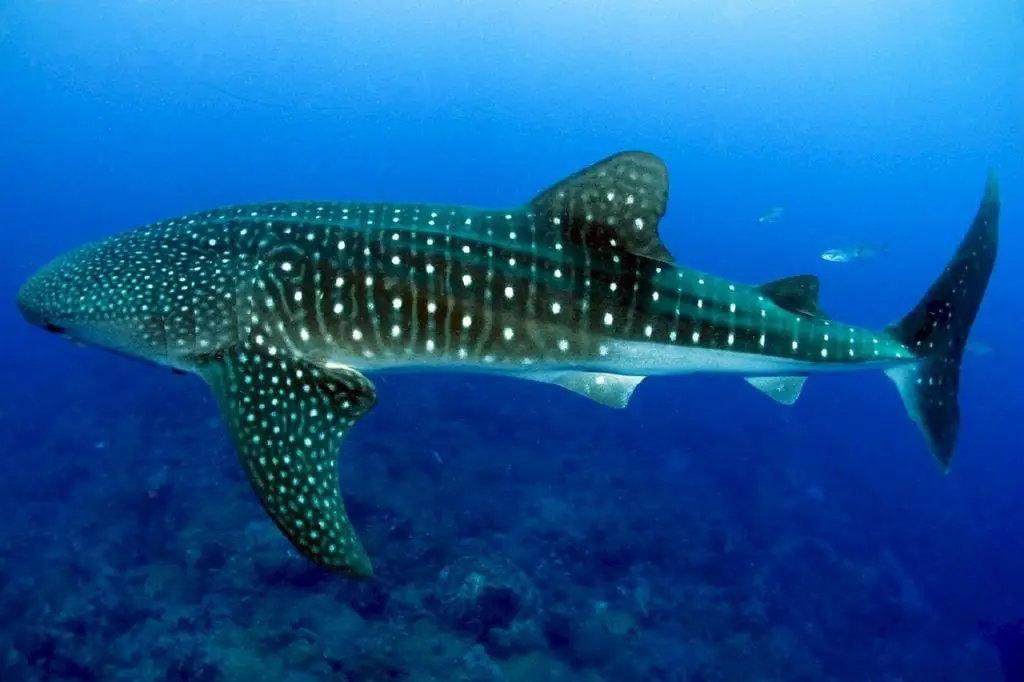 OK, so this is bucket list adventure.
To swim with a whale shark is one of the most incredible experiences you can have. I was lucky enough to get the chance while staying on Vilamendhoo Island. 
South Ari Atoll is the place to go to swim with whale sharks. Resorts will have excursions running regularly, and while it is not guaranteed, you will have more chance here then any other location in the Maldives.
What can i say, it was mind blowing and thrilling. The boat heads out in search of these giant and gentle creatures while you are on standby, ready to leap into the water at any given moment. I rate this as being in my top three animal encounters ever.
You can read my full review here: Swim with Whale Sharks Maldives
11. The Maldives caters to all budgets.
Big statement right! But it's true.
If I told you a spent a week in the Maldives for around $400 US dollars, or $633 including flights from Melbourne, Australia, what would you think?  So this all included flights, accommodation, activities and food. And no it wasn't during  the 90's. And all in peak season too.
I flew on a budget airline, stayed on a quiet local island and ate local and western food. It was heavenly in every way. You can read more here – Cheapest Maldives holiday. 
I have experienced the 5 star resorts as well, when finances are favourable. So you see, you can pretty much go on any budget.
12. Try the local food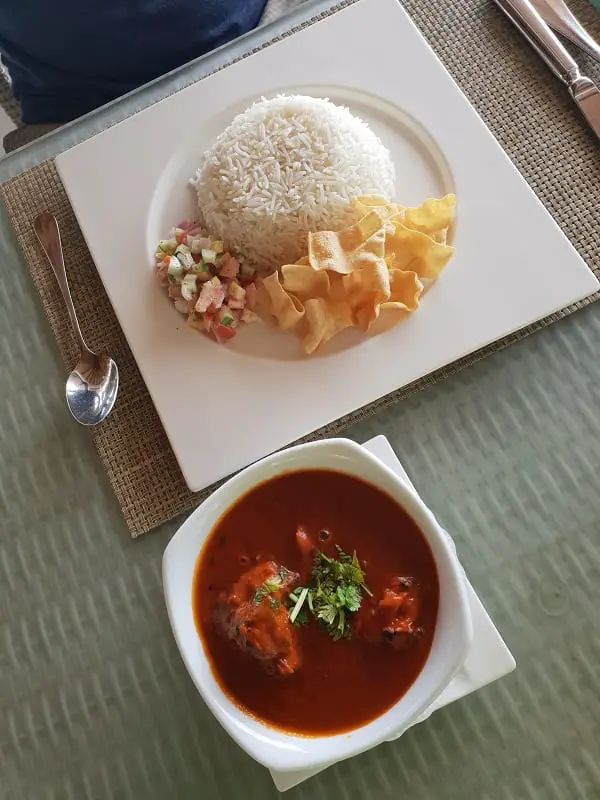 The Maldives cuisine is a mix of its neigbouring countries such as India and Sri Lanka. The most famous dish being a local fish curry. It is rich, full of flavour and uniquely different.
Coconut is widely used in many dishes including the breakfast staple, Mas Huni, a spicy tuna and coconut dish.
You will also find sweet potato being used as well as other vegetables such as pumpkin and eggplant in many curries. They also have a wonderful chicken curry. These are usually served with rice and chapati bread on the side.
Fruits such as papaya, mango, watermelon and banana is widely found throughout.
13. No shoes / No news
There are some islands in the Maldives that are  dubbed "no shoes, no news" meaning life is simple and beach life even more so. No need for footwear and definitely no TV or internet. I think we could all use this from time to time.
Even though you won't be getting any extra luxuries, the whole "Robinson Crusoe" thing sounds inviting never the less.
Islands such as Makunudu Island  purposely no have internet or TV to keep guests relaxed and fully unplugged. The four star property has a high returning guest rate which means many love this simple beach life for good reaosn.
14. A snorkeler's paradise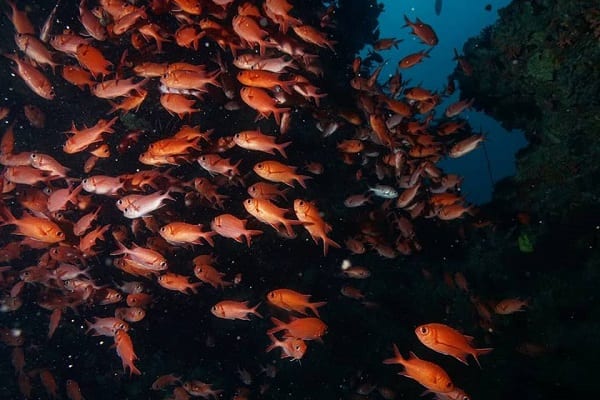 There are only a handful of places in the world that offer incredible snorkeling opportunities over such a vast area. That means you don't have to upgrade to some unattainable resort just to get the best reefs to snorkel.
For snorkeling enthusiasts, I highly recommend choosing an island that has a house reef. This means you can snorkel right off shore. So no need to book a boat tour.
Bandos Island has undoubtedly one of the best house reefs in all of the Maldives. The island is one of the largest so the encompassing reef offers hours and hours of fun.
15. It's relative easy to get to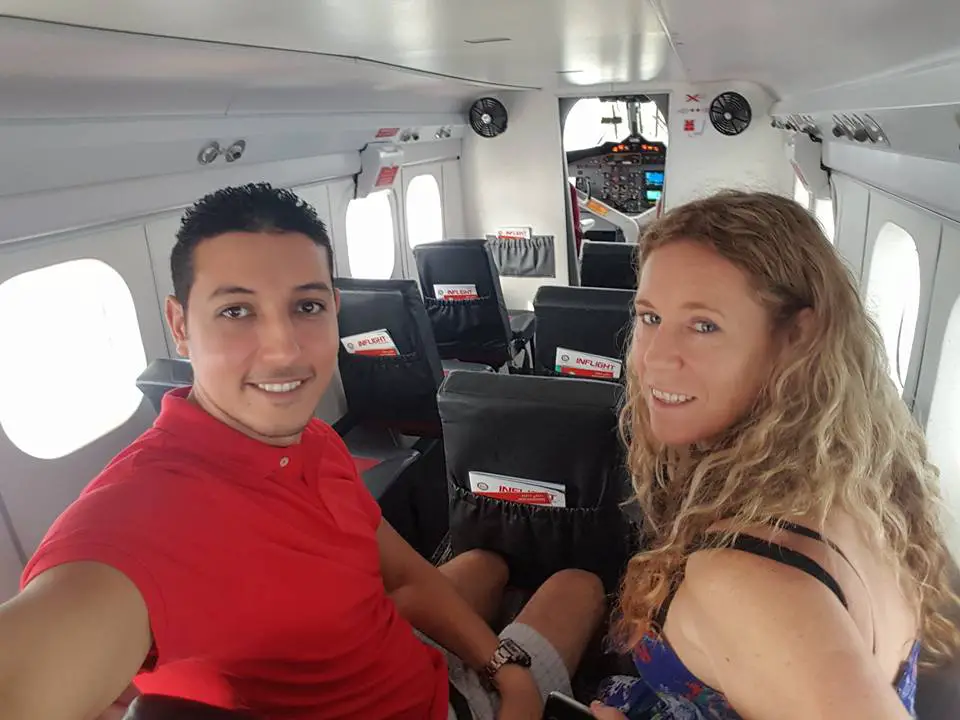 The Maldives are located in the Indian Ocean, south west of Sri Lanka.  They are part of South Asia.
Many of the big carriers such as  Emirates, Singapore Airlines, Cathay Pacific, Sri Lankan Airlines, Qatar, Etihad, Oman, Turkish Airlines, China Southern and Air France all fly here. Though it depends where you are coming from, many will need at least one connection.
Budget airlines such as Scoot and Air Asia also fly via Singapore and Kuala Lumpur.
The Male International Airport is located on a tiny island just off the capital of Male. It is the gateway for visitors heading to the outer islands.
16. Overwater bungalows for luxurious stays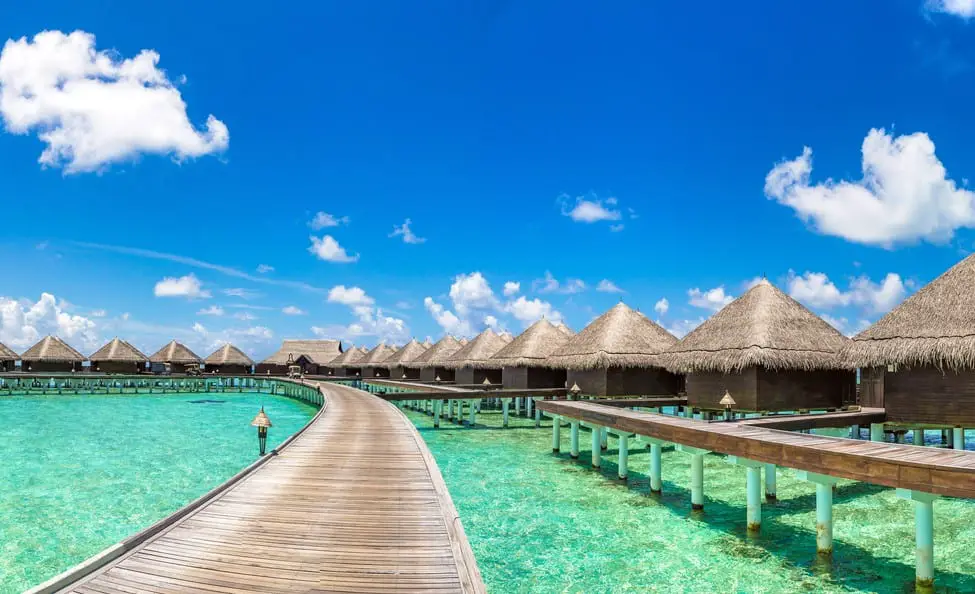 When viewing those stunning pictures of the Maldives, the overwater bungalows are a stand out.
Imagine stepping into crystal blue water right off your private villa. It doesn't get any better right! There are so many islands to choose from and they range from a few hundred to a few thousand per night. Popular with honeymooners, couples and anyone who dreams of being able to say 'I stayed there'.
You can see a range of the cheapest overwater bungalows right here.
17. Everything is taken care of
From the moment you step off the plane, you are warmly welcomed to your new home for the next few days or so.
If staying at a resort, a representative will meet you at the airport and arrange your transfers. You'll be welcomed with a smile and a drink at your chosen island, and shown to your room. The room is generally made up twice a day.
If you have full board or an all inclusive package then everything else is taken care of. I highly recommend at least half board. Where else are you going to eat on a secluded island?
18. Do as much or as little as you want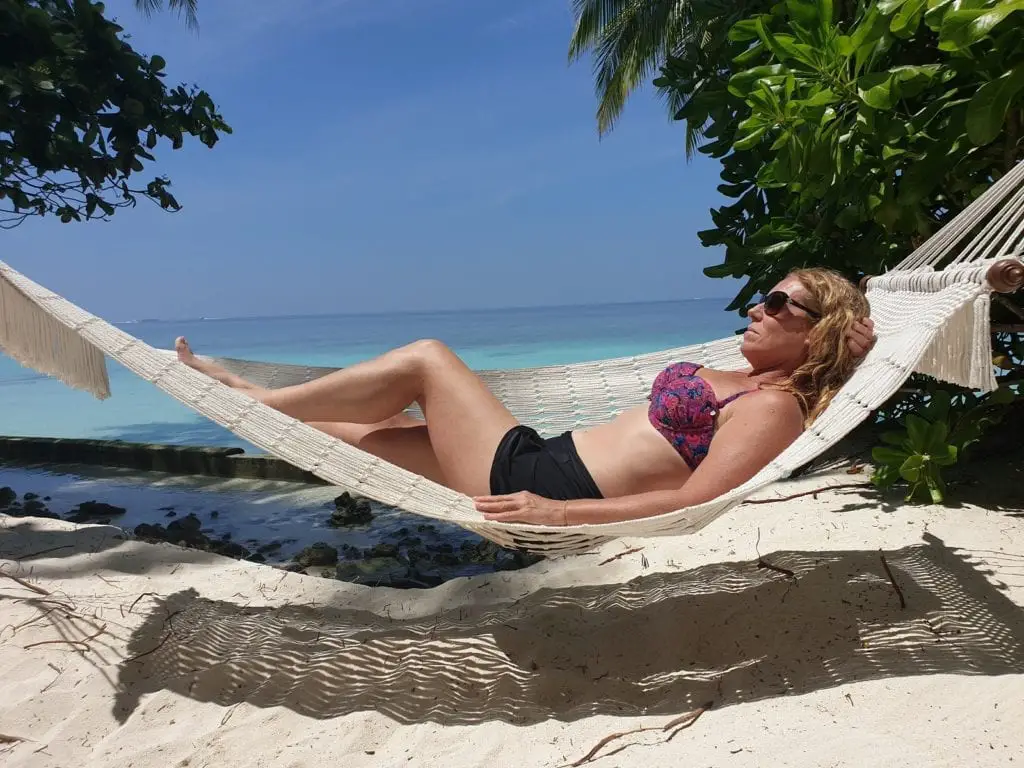 Feel like chilling out all day and night? No problem!
Want to indulge in spa treatments and all inclusive privileges? Of course.
Up for some fun water activities such as whale shark or manta rays excursions. Maybe dive or snorkel or take a fishing trip. You can even surf at some locations. The Maldives has it covered.
19. You can read a whole book
Every year I travel to the Maldives I take at least 2 books to read. It's an indulgence I don't get to do much while at home. And I miss doing it.
From the moment I pull up a hammock or sun lounge, I feel compelled to completely slow down. I try to keep off my mobile phone as much as possible, and only to post pictures to show my envious friends. Cruel, I know.
20.  Minimal luggage requirements
After my third trip I soon learnt that you don't need much in the way of luggage.
It can be hot during the dry season and even hotter during the wet season. This includes the nights, so that gorgeous outfit you had planned to wear suddenly takes a back seat to a sarong or light sun dress.
The daylight hours usually only require a bathing suit, and at night you are better off wearing something light and comfortable. And shoes, what shoes? Apart from what you wore on the plane, a pair of sandals or flip flops is suffice.
So I usually take the following (based on 7 – 10 days)
2 light sun dresses / 1 sarong / 2 x bathers / 1 knee length skirt and T-short if visiting a local island / 1 maxi dress / 1 pair slip on shoes + sunscreen and tinted moisturizer. (and any other toiletries and gadgets needed)
21. It is simply heaven on earth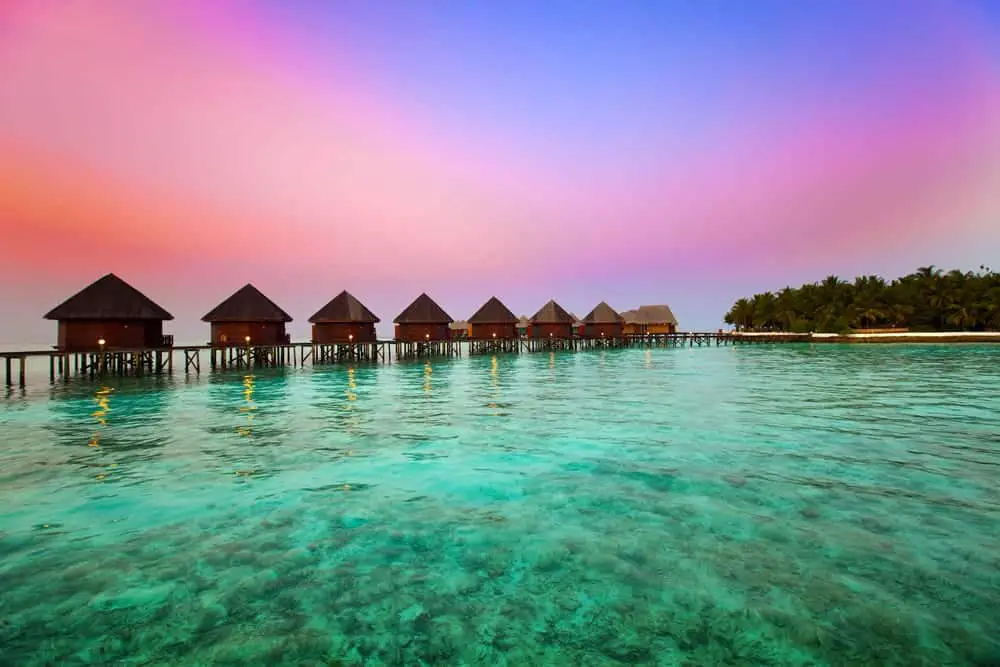 Do you know how often people say you should get to the Maldives before it all sinks. Being the lowest country in the world has something to do with it.
But while it may not be going anywhere anytime soon (we hope), you should still consider how long you are prepared to wait. Of course we have a pandemic to get over first. But I'm sure you are as keen as I to resume travel when things get better. So is Maldives worth visiting? I  say "YES!"
Why not start saving now with these handy travel saving tips. Hope to see you in paradise real soon.
Like it. Pin it for later.
This post contains affiliate links. That means I may receive a small commission at no extra cost to you, and it keeps me alive and running.