As an Amazon Associate I earn from qualifying purchases. I get commissions for purchases made through links in this post.
A Fulidhoo dive was more than just another underwater destination ticked off my adventure list. 
This article is told by my travel partner; @scuba_traveler
"I came with the understanding that this was shark territory. Absolutely it was. But fear not scuba diving enthusiasts, there is plenty of other amazing things to explore. This thrilling adventure was all thanks to the owners and crew of Fulidhoo Dive Centre."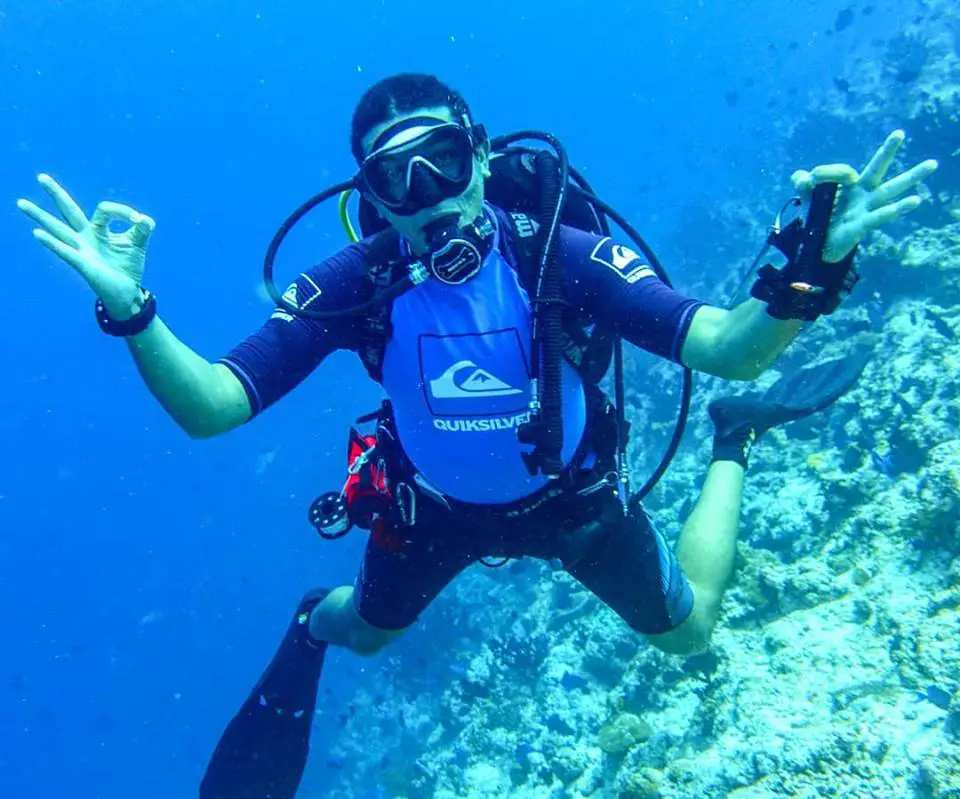 How Does Fulidhoo compare to other sites?
I had done quite a bit up to this point.
The Red Sea in Egypt , The Great Barrier Reef, Grand Cayman Island ,Hawaii, Cozumel Mexico, and other dive sites throughout the Maldives to name a few. After my first trip here I knew I wanted to come back straight away.
There are so many factors to fall in love with. The clarity is one, making underwater photography ideal. Secondly, the range of hard and soft coral depending on the the dive location is really appealing.
But I have to say that the Maldives, through my experience, has proved to be the richest in aquatic life. The schools of fish are extremely varied.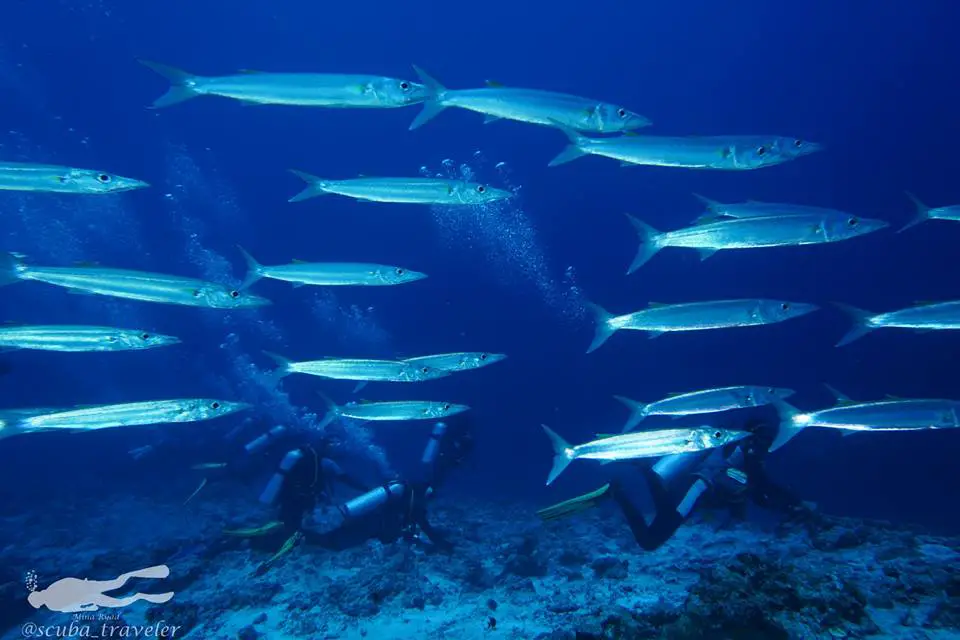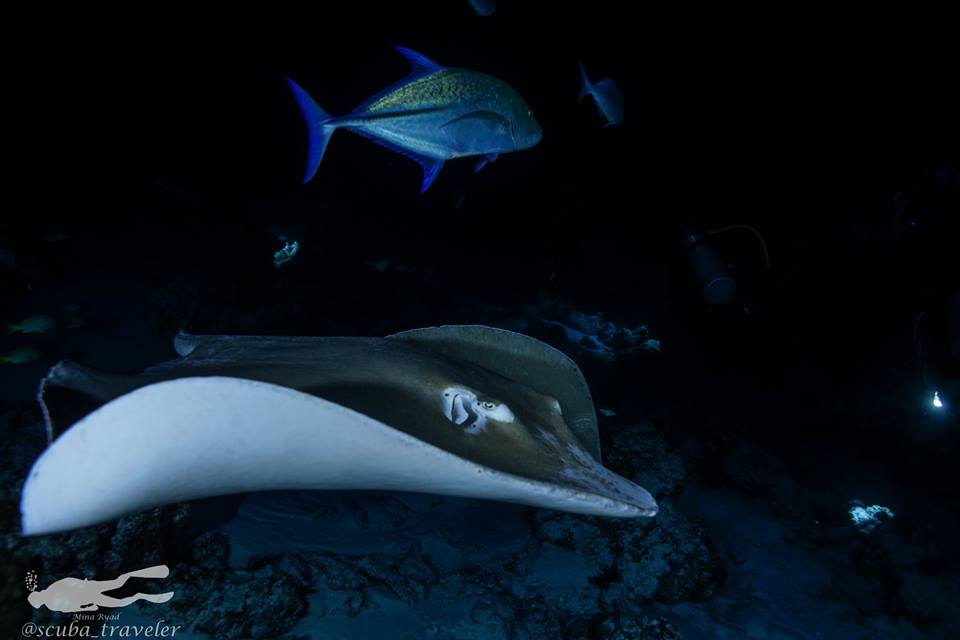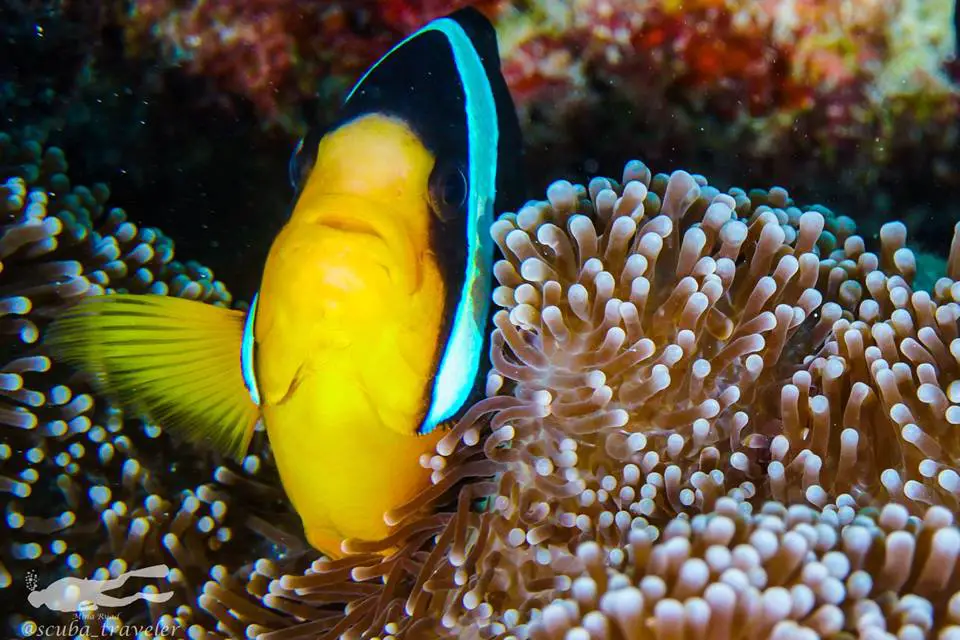 Getting to Fulidhoo –  tropical paradise
This small and isolated island is located on the edge of the Vaavu Atoll. It lies 56 km south of the capital Male. It is considered the best local island in the Maldives.
You can choose to take a speedboat transfer which will take just over an hour and set you back US $40 each way. It leaves every day and can be booked via the transfer website. Be sure to ask your accommodation also if they can organize it for you.
Alternately you can catch the local ferry which will cost a measly US $4 each way. Great for those visiting the Maldives on a budget.
The trip takes 3 hours and stops at the island of Maafushi along the way. Though not the most comfortable ride, the beautiful turquoise waters and passing islands seem to make it all worth while. Bookings need to be done at the ferry terminal and can't be pre-booked so just get there early to not miss out.
We took the ferry out and the speed boat back and both were comfortable.
Where to stay on Fulidhoo Island
We stayed at LaPerla Guesthouse which provided a free breakfast but I'm sure most guesthouses offer the same incredible hospitality.
For easy access to the dive shop Kinan Retreat was a popular choice too.
If you want to really save and put the money toward your diving then Fulidhoo White Inn is a cheap choice.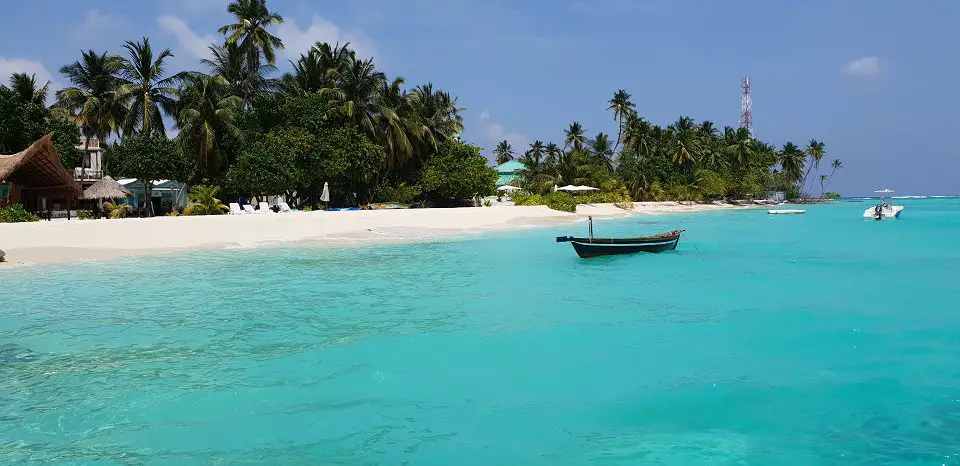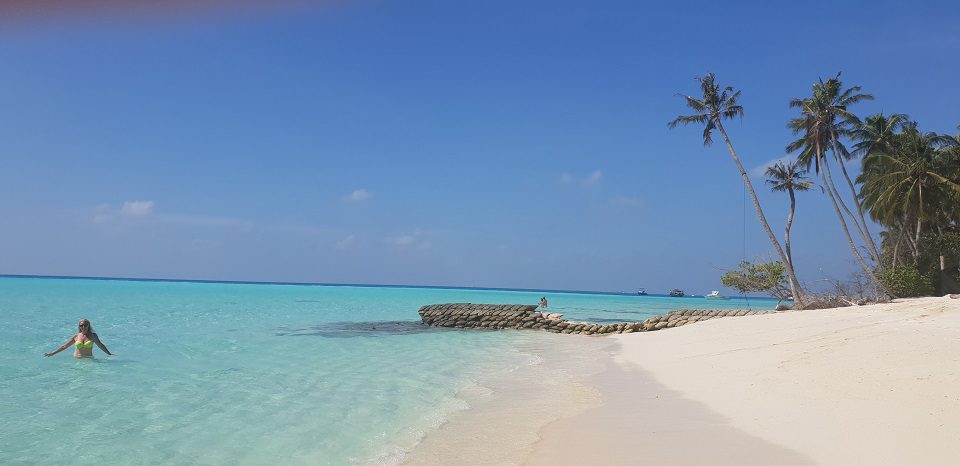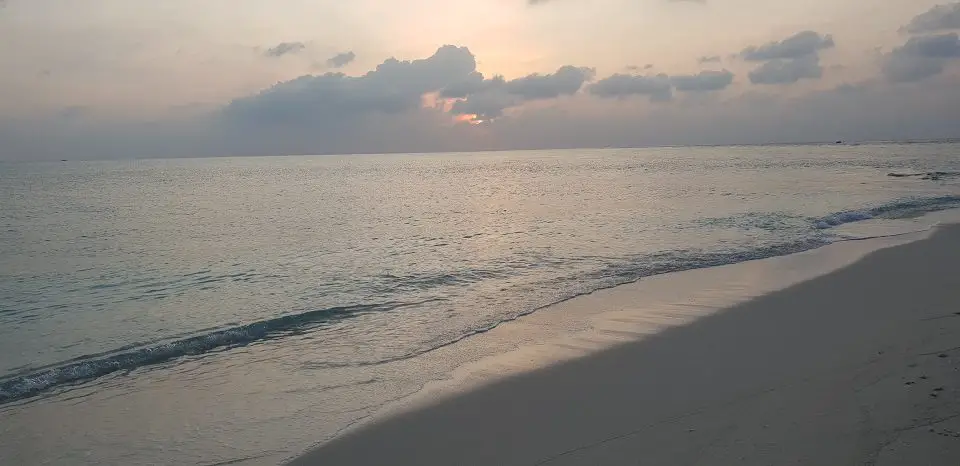 About the sharks dives
People come to the Maldives because it's paradise on earth. And divers come to Fulidhoo because it is known as "the spot" to see sharks.
I completed 10 dives over four days. This included day and night dives.
The channels that surround this area attract an abundance of sharks which is why you can see so many here compared to other parts of the Maldives. And it's all a short boat ride away.
The grey reef and nurse shark are the main types. As much as they were curious they were not bothered by our presence. Many cruised past within arms length and simply went about their business. They were not threatened by us and vise versa. It made for a calm and thrilling dive experience.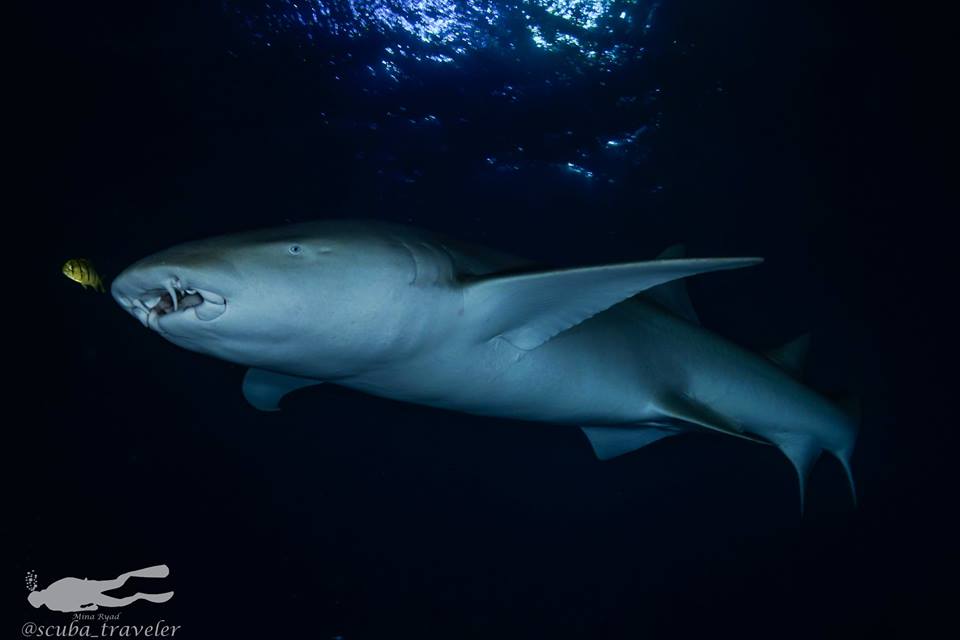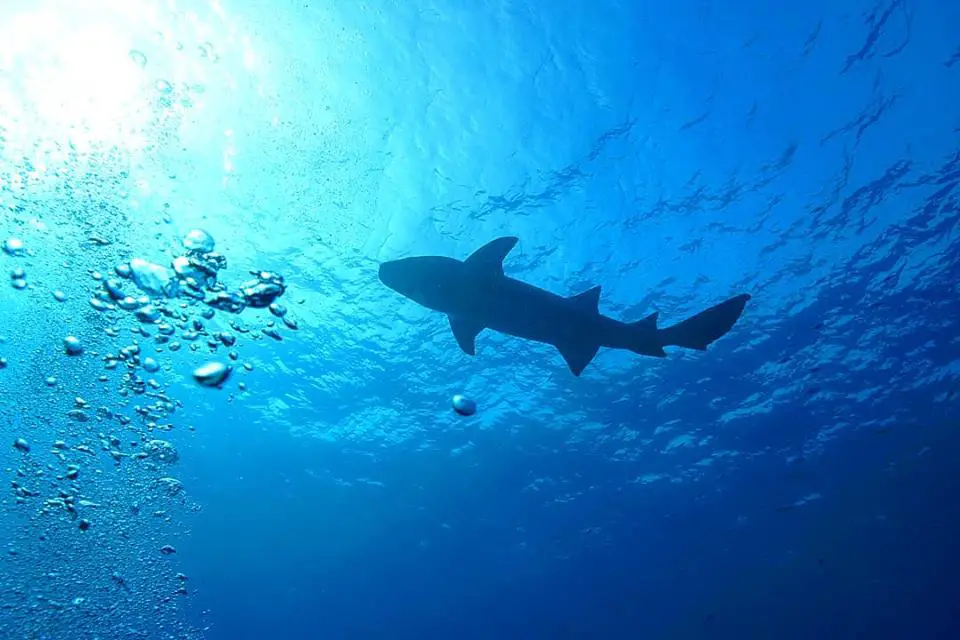 The night dive was my favourite. The nurse sharks approached from all directions and passed through the pockets of light that shown throughout. You could see the snorkelers above which must have been having a thrilling experience also.
If shark diving is not all you want to see then you are in luck as the area provides much more than just this.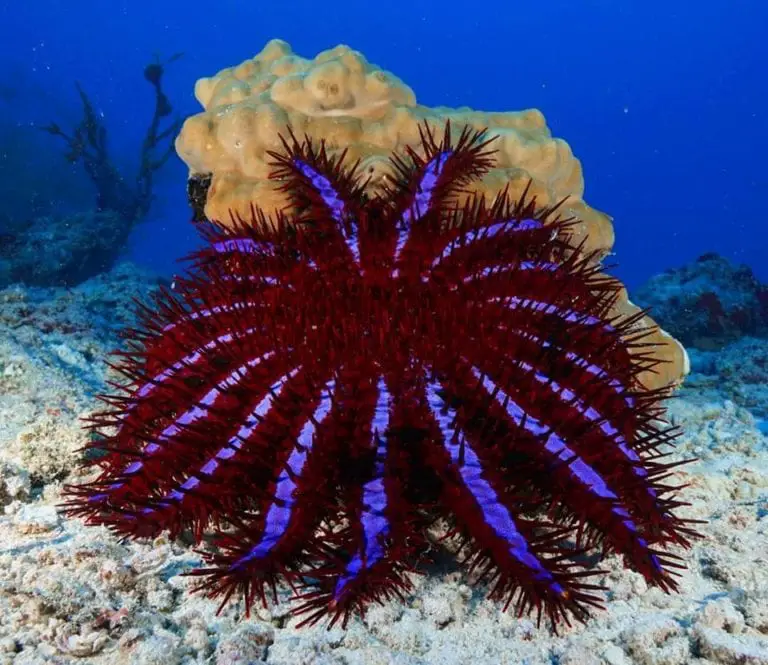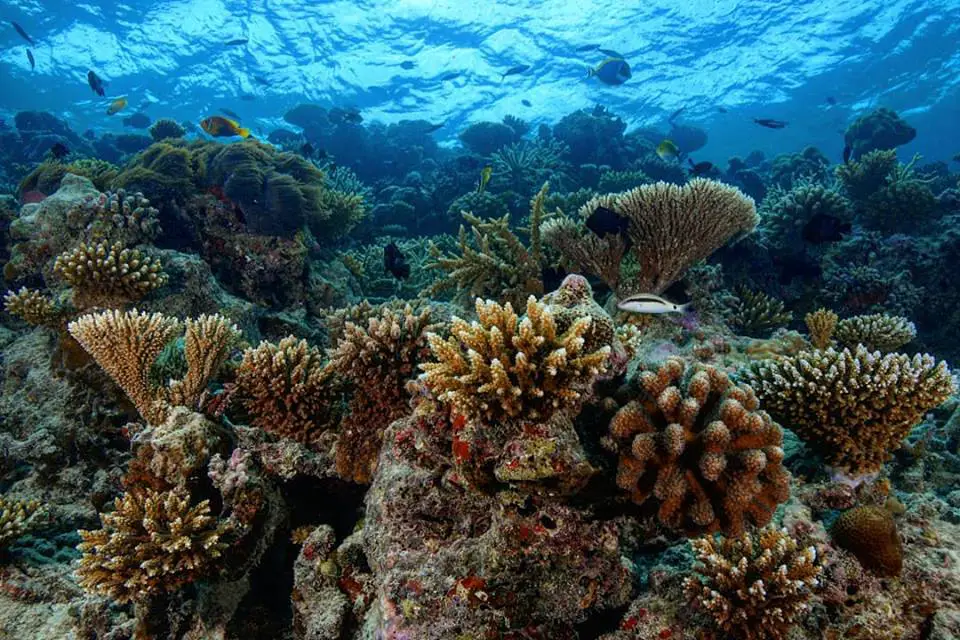 Fulidhoo dive shop crew – like old friends. 
A great diving experience might come down to ocean conditions, visibility and what you might encounter.
BUT a great crew and dive shop is where it all starts.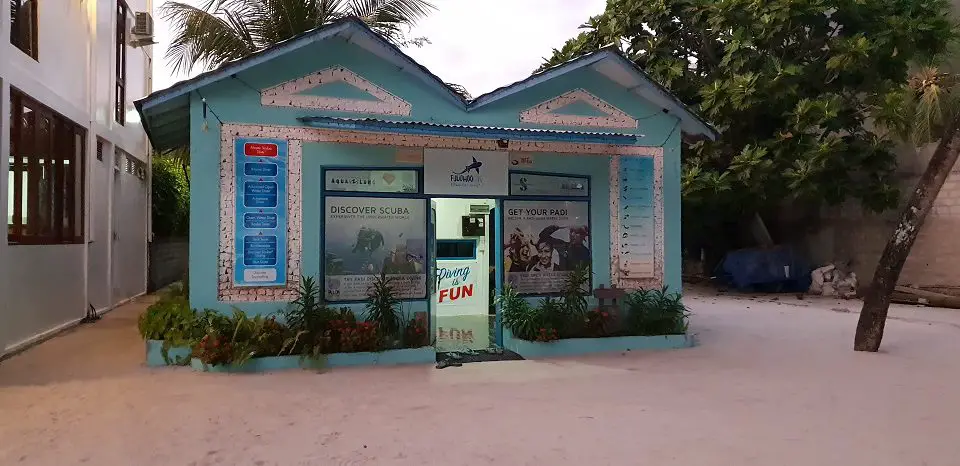 Fulidhoo Dive is owned by a terrific couple, Ali and Adele. Their professional and fun loving approach really got me excited to get out in the water.
Adele was my first point of contact well before I arrived. She helped with all my dive inquiries and was very patient in answering any questions. We spoke about transportation, accommodation, local culture and so much more. This stuff isn't even related to the actual diving but she took the time to go through everything. What a gem.
Ali has been diving this island for many years and knows it all very well. His local knowledge is outstanding and the way he treats everyone like old friends really stood out. There was nothing too much that he couldn't address to ensure we all had the best time.
As for the crew I can't say enough good things. From preparing our gear to getting ready, addressing our varied dive requests and washing and hanging everything once done, It's obvious these guys love their job and make sure we all have the best possible dive experience. Whether it was on the surface or below, they were there to lend a helping hand.
I have a  dive camera which is big and bulky and quite fragile. The crew were very caring in securing it and Adele offered a safe spot to store it.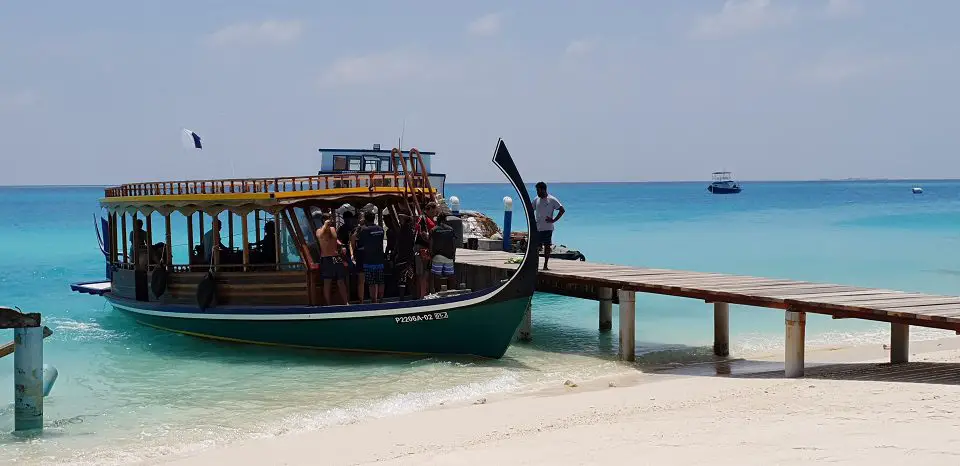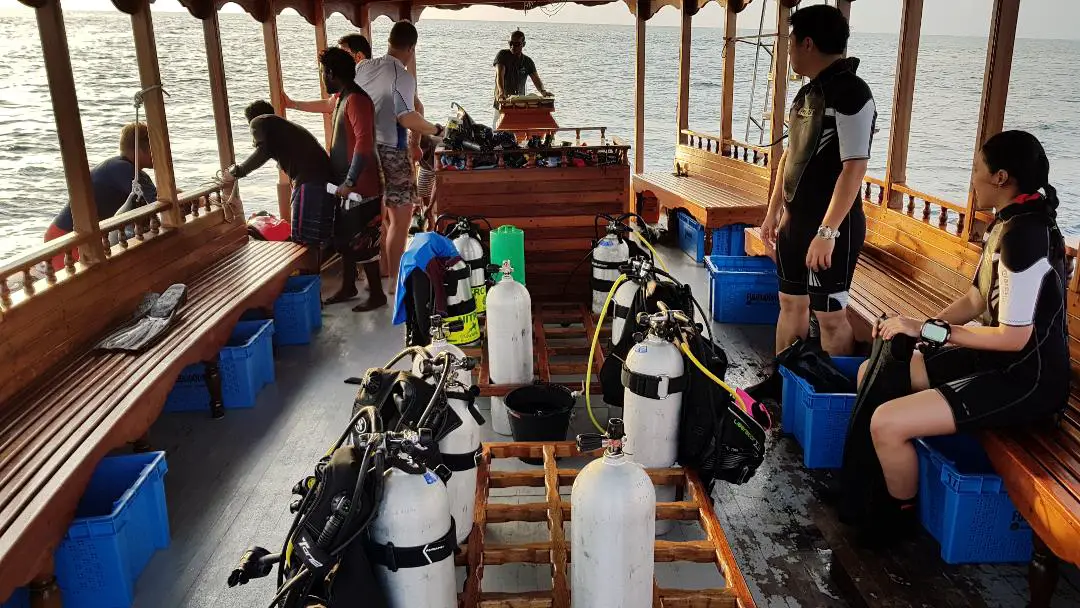 Budget costs – 5 star experience.
Being a local island means that you won't be paying the high costs associated with the high end resorts.
The island itself is simply stunning. From white sand beaches and crystal clear blue water, it is drop dead gorgeous. The locals are welcoming and doing a good job in keeping their island clean.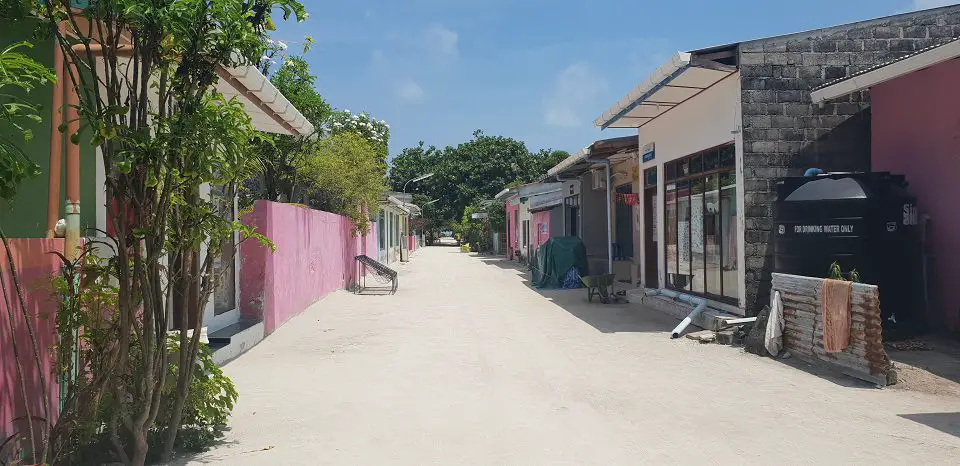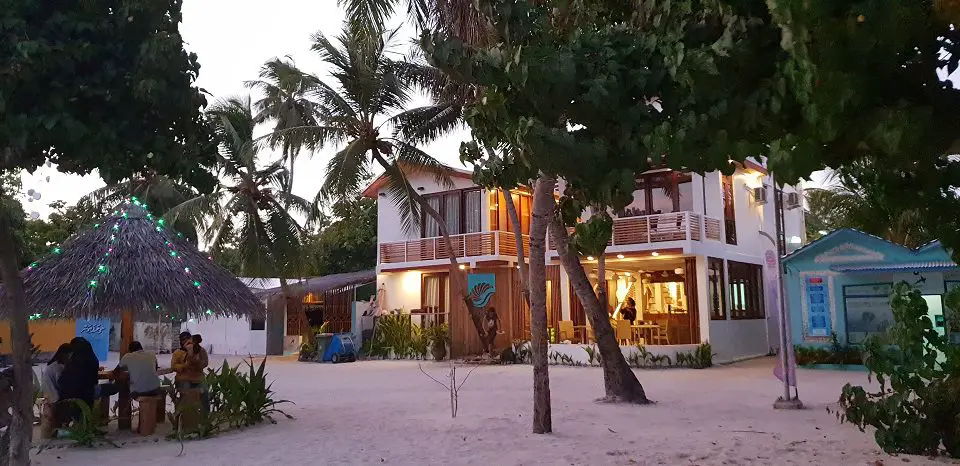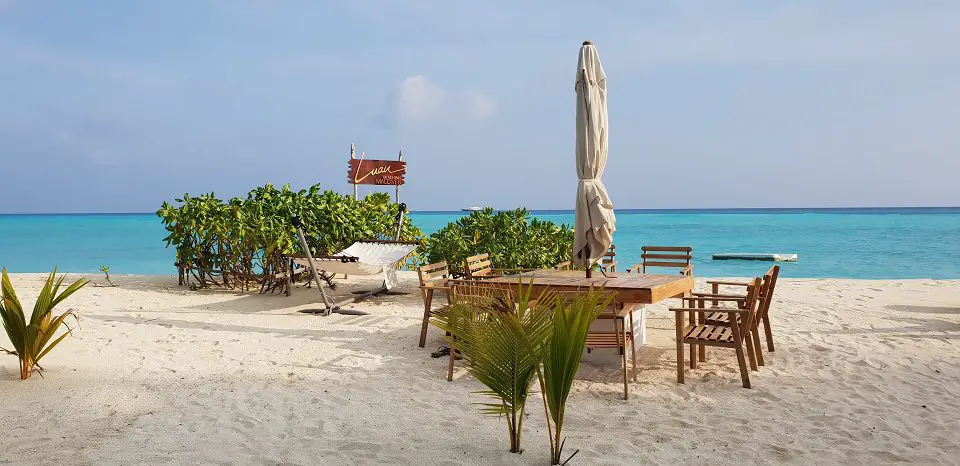 Dive prices will depend on how many dives you do and what equipment you need to rent
Adele can help with all that. Being in a place like the Maldives you might expect some pretty high prices but Fulidhoo Dive is very affordable. By staying on a local island you have already saved a tonne of money.
The dive shop can also organize a shark snorkel and a boat trip to a sandbar which I did. They also  have other trips worth asking about.
Further reading: Fulidhoo Island Maldives – complete guide to the best local island
PADI Dive Courses
PADI dive courses provided by the dive shop include:
Discover Scuba Diving
Open Water Diver Course
Advanced Open water
Enriched air diver
Emergency First Response
Rescue Diver
Dive Master
PADI Specialties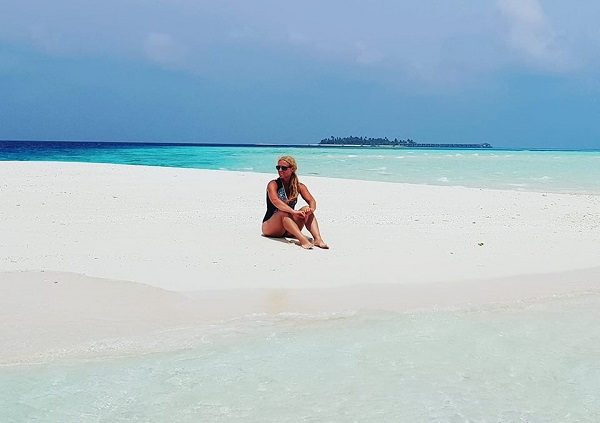 For accommodation options on Fulidhoo Island, Bookings.com has all the guest houses and the best prices. 
---