As an Amazon Associate I earn from qualifying purchases. I get commissions for purchases made through links in this post.
First time in Singapore? When planning a trip overseas it's always best to know well in advance what to expect. Check out these handy travel tips for Singapore.
A world class destination, Singapore appeals to both the holiday and business traveler. This electrifying city certainly knows how to put on a show and is drawing more and more visitors each and every year. There are certainly many wonderful reasons to travel to Singapore.
One of Singapore's greatest appeals is the ease in which it operates. It's just so tourist friendly but there are always handy things to know before you travel.
Looking for a 4 to 5 day itinerary: 5 day Singapore itinerary plus ho to make it affordable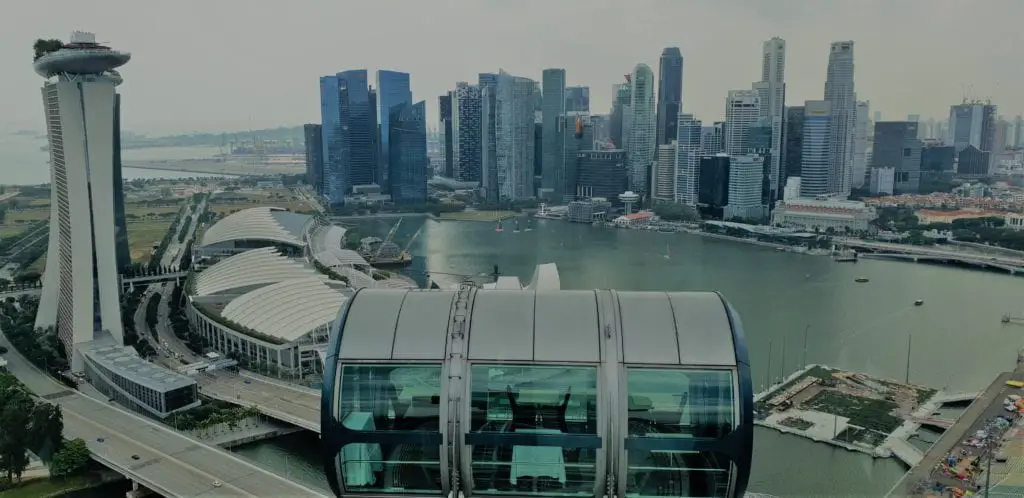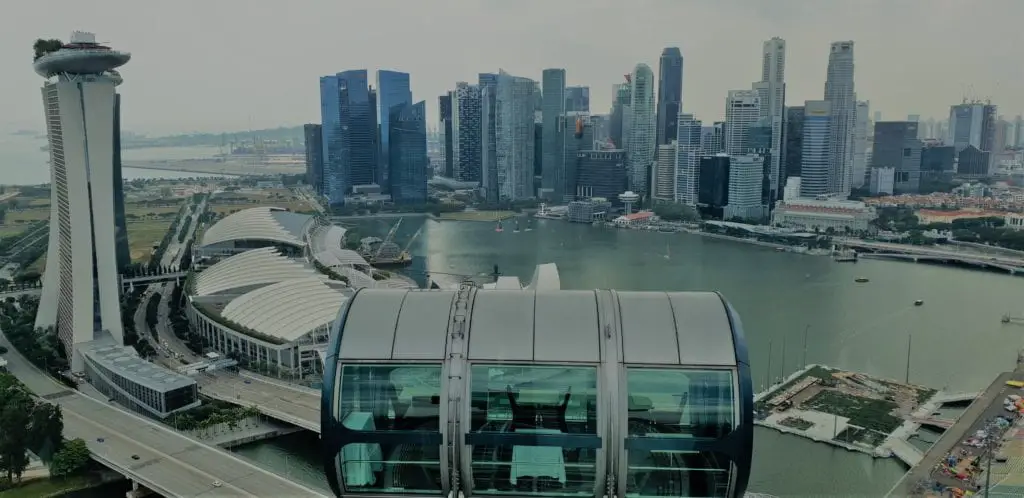 First Time in Singapore Travel Tips
Any worldly location needs some research, how much is dependent on what you already know right!
These Singapore travel tips are aimed at helping you prepare for an amazing Singapore itinerary.
Is Singapore budget friendly?
What I love first and foremost is how Singapore can accommodate the budget savvy or first class world traveler all the way.
But is not as cheap as many other South East Asian Countries so researching how to get your costs down is imperative. You can ready my extensive budget guide on Singapore here:
Singapore on a Budget- ultimate guide to the city
Precincts such as China Town or Little India have plenty of cheaper accommodation. For your meals you can go to the many Hawker Centres across the city. These large food halls are super popular for both locals and tourists alike. A $3 bowl of chicken and rice is delicious and will save you so much money.
Read: A cheats guide to saving money while travelling.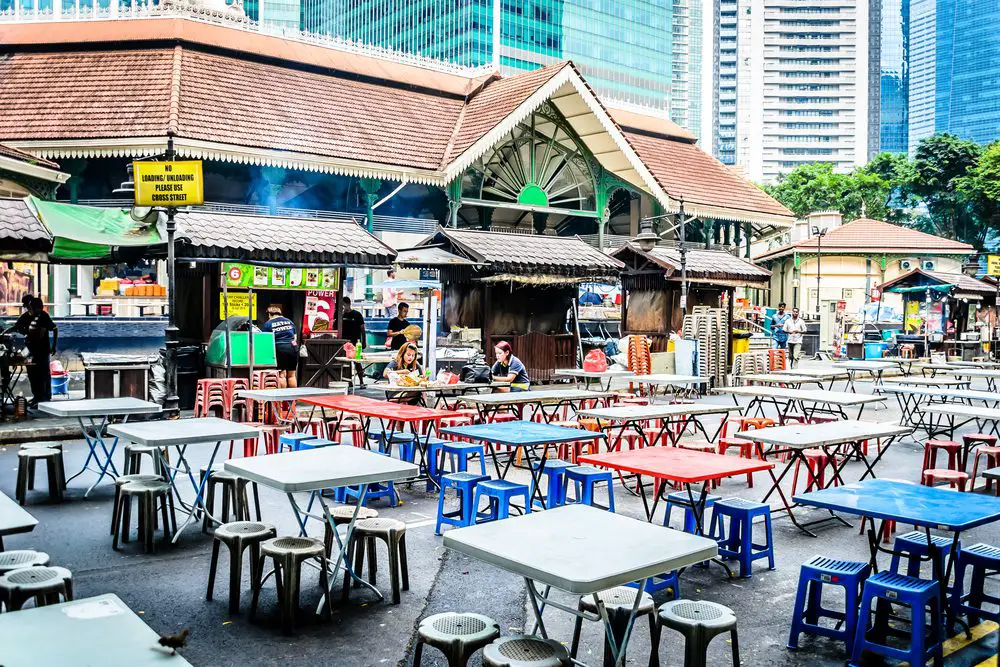 Is Singapore Safe?
For your first time visit to Singapore, you will immediately notice how safe the city feels. Apart from the usually petty crime most cities have, Singapore has no real issues.
This is a city that stays up late so even travelling on the MRT (train system) late at night or walking around in general is not a worry. For this reason, it's an amazing destination for solo travellers.
There are so many other people out till the wee hours it's really not an issue.
Getting around on the MRT (trains)
Like clockwork, the train system in Singapore is fast and reliable. For this reason, most tourists entering the country will use it as some stage.
Train stations are never far away on foot. You can be at your chosen destination in no time as each line runs every few minutes. The longest I waited for any one train was four minutes. There are several lines so connections aren't always needed, especially if you are staying in a central area.
Most single train trips cost between $1 to $2.50 within the greater city area. You can then top up yout ticket as you go.
Alternately you can purchase a tourist pass which will get you unlimited rides on the MRT, LRT and basic bus services.
Tourist Pass Costs
1 Day – $10 + $10 refundable Deposit
2 Day – $16 + $10 refundable Deposit
3 Day – $20 + $10 refundable deposit
BEST DEAL
3 Day – $25 No deposit required.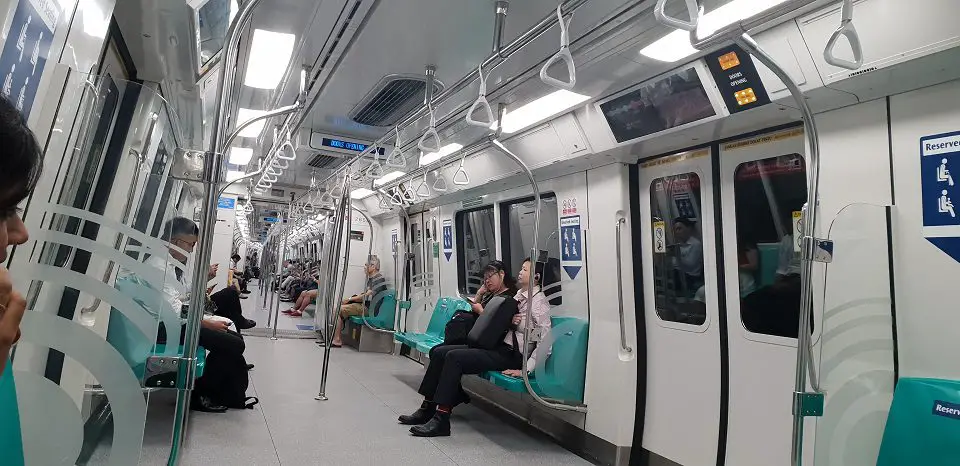 Hotel rooms are on the small side
Another first time in Singapore travel tip is regarding your hotel reservation.
Something to be aware of is the size of many hotel rooms. In most western countries you would expect the average room to be around 20 to 30 square metres but not in many Asian countries.
In Singapore, an average priced hotel might be only 9 to 12 square metres. That's just enough room for a bed and not much else. Even the bathrooms can be super cramped with showers virtually over the toilet. But it's not always like this, you might just want to check these details on your booking if it's going to be an issue.
Looking for cheap accommodation? : Best area to stay in Singapore for cheap hotels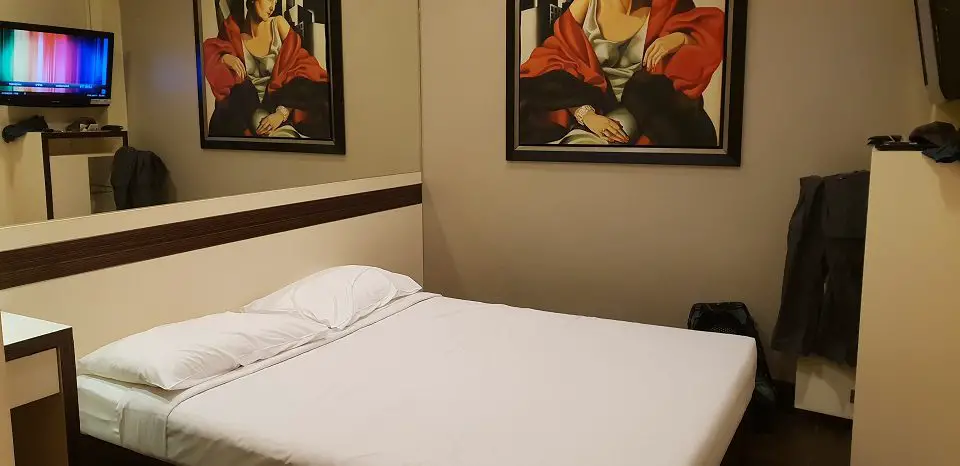 How does the exchange rate compare?
For Aussie travellers it's a pretty easy conversion rate. Let's say 1 for 1 approximately.
So a $1 bottle of water will cost you the same in Australian dollars. Obviously exchange rates fluctuate so be sure to check first.
It's hard to say if things like clothing and electronics cost more as I didn't really go to shop.
Otherwise I did find everything else was relatively cheap . For example, in an average restaurant a meal was around $10 to $15 dollars. if eating at a Hawker Centres, meals start from $2 and up.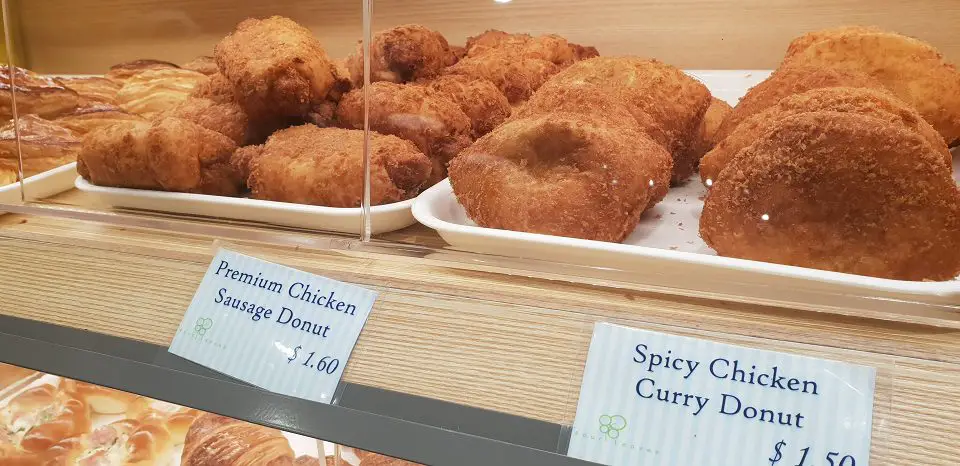 There's no language barrier
You'll be happy to know that English is widely spoken here. The Singapore people are also very friendly and happy to help with directions and anything else in general .
As much as they have their traditions and culture I felt an easy connection that linked us in many common areas such as dress style, humour and cuisine that wasn't their own There is definitely a Western style influence going on here. If you have travelled to other Asian cities you'll know what I mean.
Street signage, menus, train schedules and most advertising is all in English.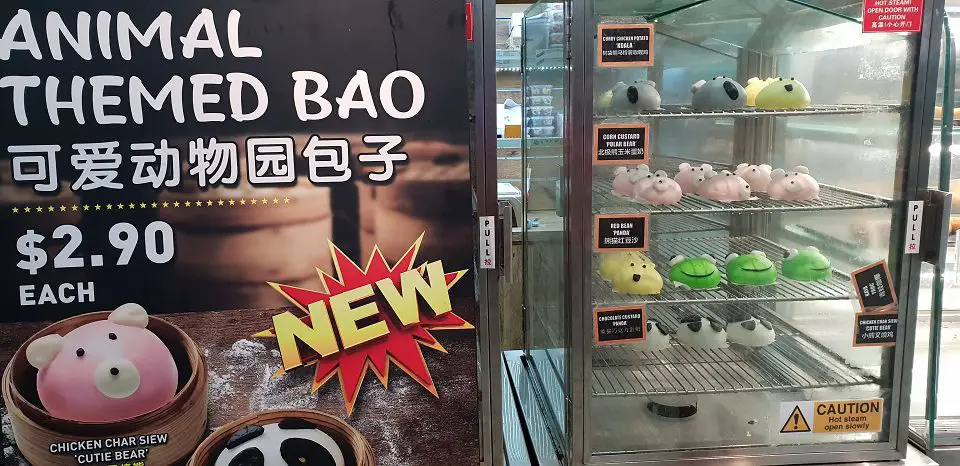 Staying connected is easy
Places with free WiFi Singapore
The internet is fast so staying connected has never been easier than here in Singapore.
Your hotel should most definitely have it and it should be working at full speed.
When you are out you're sure to find service throughout the day.
Head to Starbucks for morning coffee and sign in. This US chain is very popular and can be found everywhere including all shopping malls.
You will also find Free Internet at:
major tourist attractions
many restaurants
the MRT (trains)
Sentosa Island.
I love the Changi international airport also has free WiFi with no time or usage restrictions. Handy when you need to pass some time and connect to friends and family.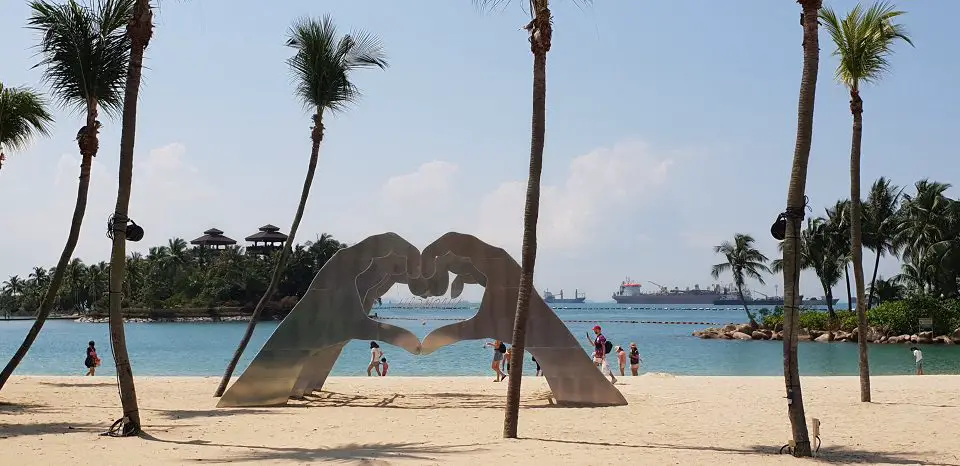 Escalator Etiquette
In a city so populated, there has to be some sort of uniformed guidelines.
Staying on the left when on an escalator is one of those guidelines. It means all commuters move in an efficient manner and those who need to get past don't have to push.
The local Singapore people use this system when walking through the busier train stations and you may notice it out on the street also.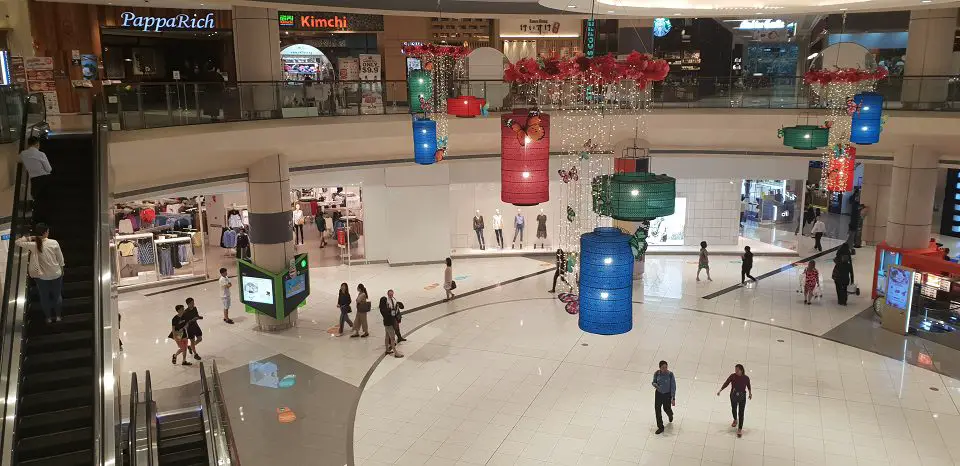 Eat the local food in Singapore without concern
You absolutely have to try some local treats during your first time visit to Singapore. I've been sick in many places and lived to regret it, but not here.
I happily tucked into some street food without hesitation and woke up fit as a fiddle the next morning.
Any foreign country you travel to will have different bacteria so you may end up with a case of sensitive belly. This can unfortunately stop a happy holiday in it's tracks.
Singapore is a very clean city and I ate without worry at many hawker centres and street stalls. So get out and try the local food in Singapore without any concern.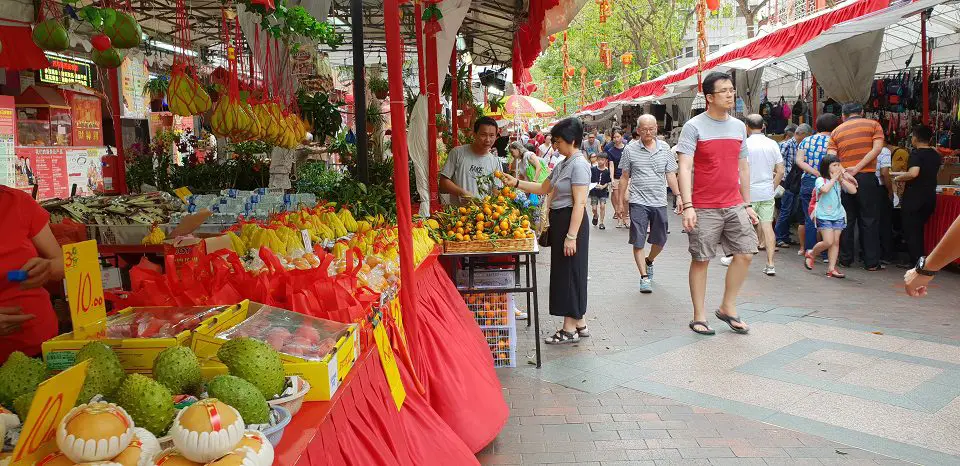 It's always hot in Singapore
The power grids must work around the clock here.
Singapore has two seasons. hot and stinking hot. The rain comes in but generally doesn't last too long most of the time. During the wetter months though it can bucket down like crazy.This causes the humidity to rise dramatically. With a yearly average of 88 percent humidity, heading inside is the best way to cool off.
Most indoor places are air conditioned. Hotels, train stations, shops and malls are all places of respite.
I found moving around the city was easy as a lot of the malls are connected to each other or to the train station, so you can walk great distances without looking like a frazzled mess.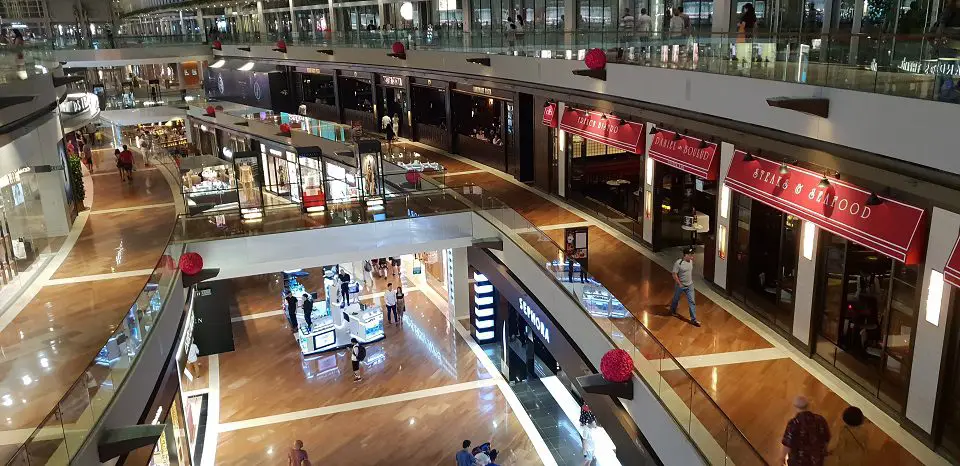 There's food even for the fussiest eaters
As I touched on earlier, Singapore has a big Western influence not seen in other Asian countries.
Apart from the delicious local food you will find many other international cuisines around the city. And I don't mean just here and there, it's everywhere.
Italian,Thai, Lebanese, Chinese and Japanese can all be found quite easily.
But the biggest influence here is most definitely the USA.
That goes not only in the food but also in many stores found here. You are never far away from home comforts whether that be fast food or something a little more healthier or comforting.
Vegan and Gluten free restaurants are also popping up more and more around the city.
Rest assured for the less adventurous eaters, Singapore has you covered.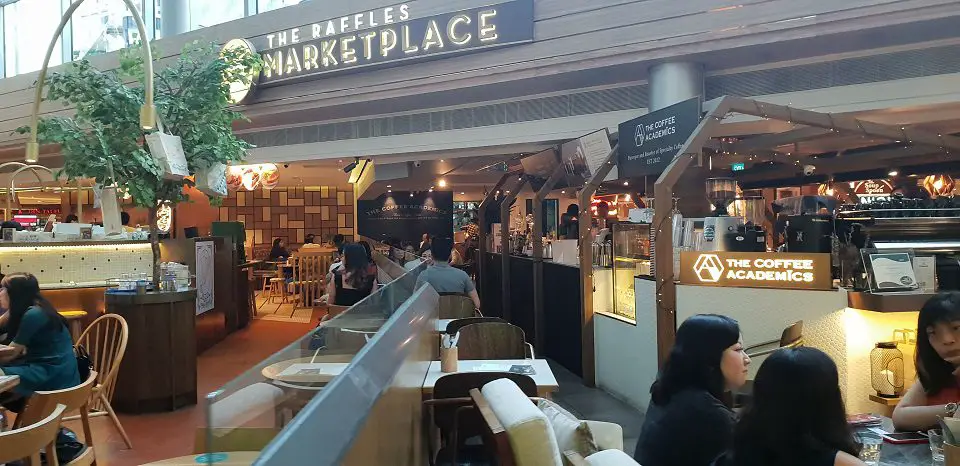 Tipping is not customary
Tipping is not expected here, but because the people are so helpful it's hard not to pass on a dollar or two sometimes.
I really only tipped the man carrying my luggage or an overly attentive waiter. It didn't set me back too much at all and I was happy to give a small tip for the great service.
But no, it's not customary so don't feel you have to if you don't want to.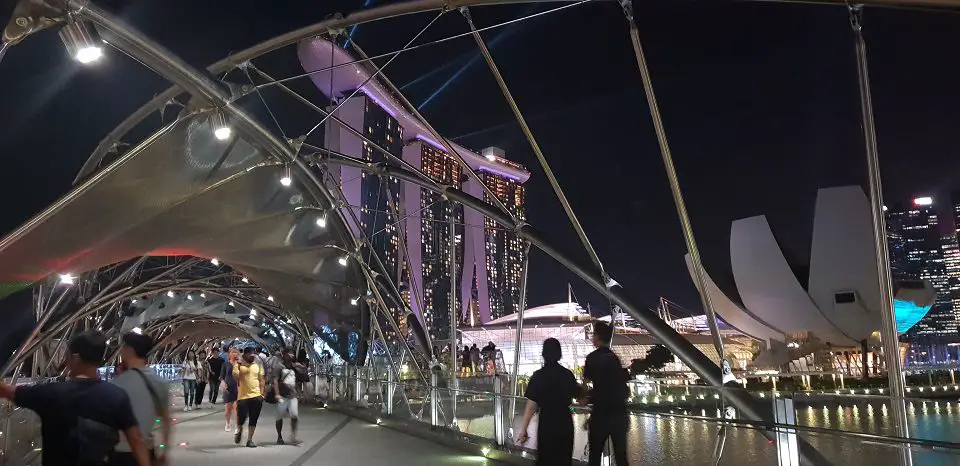 More travel tips for Singapore
They work on 220/240 volts. Visitors from Australia don't need a converter, but do need an an adapter type G plug
chewing gum is banned here and carries large fines and possible caning
spitting in public is also illegal and down right dirty
smoking is only allowed in designated public areas
dress code is relaxed. You can wear shorts, mini skirts and singlet tops without worry
Singapore is certainly catering well to international visitors. Please be mindful of what is expected because there is no leniency on those who are unaware of customs and laws. In saying that, the people are warm and welcoming and very helpful. You will definitely fall in love as I did.
---