As an Amazon Associate I earn from qualifying purchases. I get commissions for purchases made through links in this post.
Deadvlei is a white clay pan located near the more famous salt pan of Sossusvlei, inside the Namib-Naukluft Park in Namibia
We have just finished what was an amazing sun rise at Dune 45 and now we are heading for the Deadvlei. The landscape is one of the best there is to see. Huge sand dunes on both sides of the road yet the road is flat in between .We get to the first drop off point. From here on in it's 4 x 4 vehicles only as the sand is very deep.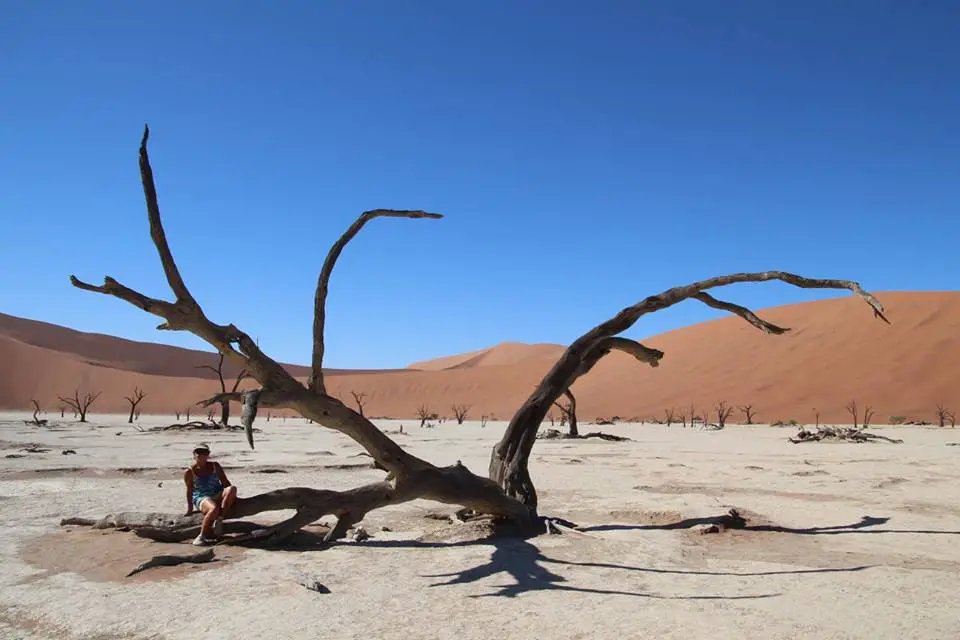 From the time we leave the pickup spot our driver decides we could do with some extra fun.
He starts going a little faster and with a few quick turns on the steering wheel we are now sliding all over the place and getting that famous African Massage (a very rough ride ). Everyone is hanging on yet having so much fun.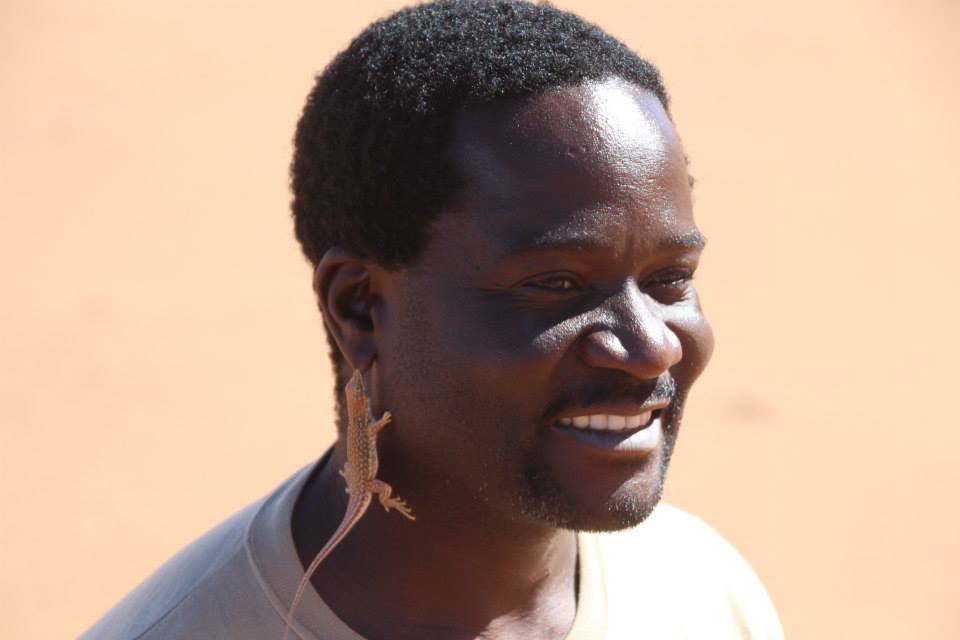 The walk into Deadvlei is about 1 km and easier than the previous walking of Dune 45.
We see lizards running up and down the dunes like their on skates and beetles darting under the sand. There is obviously a lot going on under our feet. Our guide catches a lizard and tells us all about life under the sand. We decide to take a closer look and suddenly it has latched on to his ear like an earring to the joy and laughter from everyone.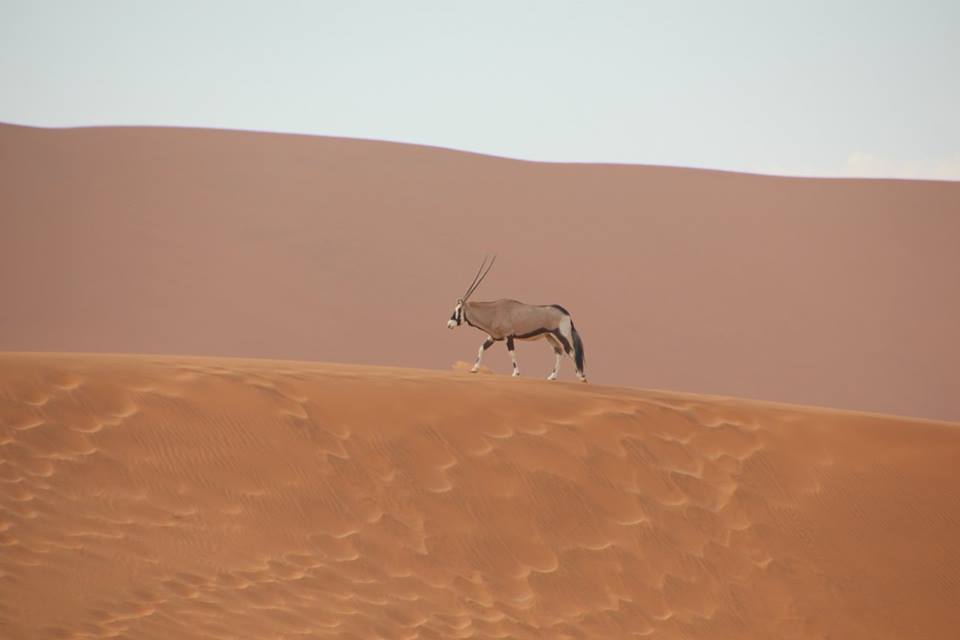 As we move on, a lone Oryx is spotted walking along the ridge. It's like some
thing from a movie, and it is the only animal we have seen for the morning. The timing couldn't be more perfect.
Walking to the top of the last sand dune, the view could be a scene from a fairy-tale.
Like a  frozen lake, as the ground is so white with just a scattering of dead trees. It really is a magical place.
Our guide gives us a quick history lesson and tells us this is a clay pan and the trees are Camel Thorn Trees and have been here some 900 years.
We are all eager to walk down the dune to explore this amazing place. As our shoes were full of sand, being able to take them off to walk around was a welcome relief.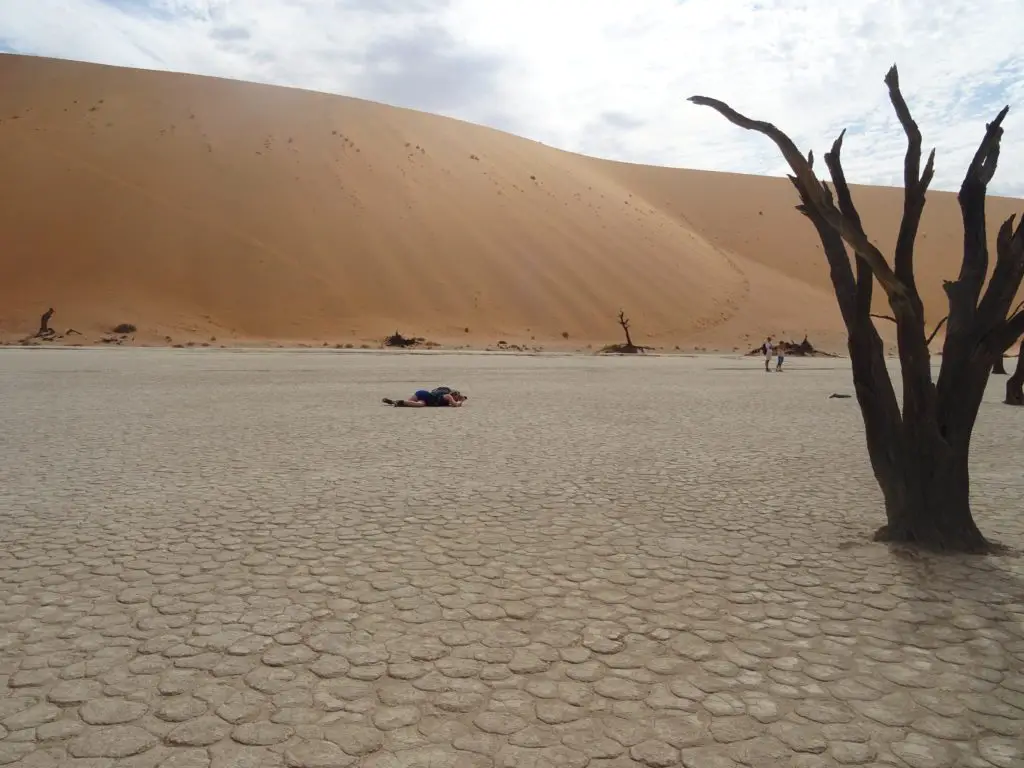 What is so surprising is that the ground in this area is not hot at all.
In fact quite cool, and what is more surprising to me is that the area does not get covered over by sand.
It's a beautiful place to just sit and take it all in. It is interesting watching people posing for photos or trying to get one that is just perfect.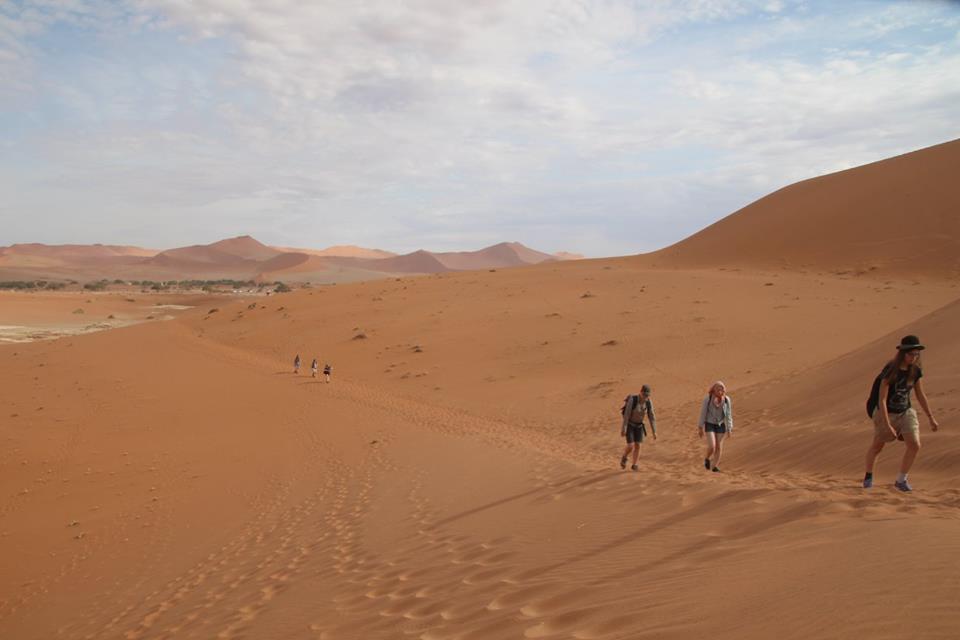 After a few hours the temperature has risen and we are ready for the long hot walk back to the vehicles for another African Massage.
You can already feel the heat of the sand on our feet, so glad this is a morning activity.
We have seen and done so much already today and it is not even lunchtime. Bring on the afternoon!
"Deadvlei should be on everyone's list of places to see."
---
[siteorigin_widget class="WP_Widget_Media_Image"][/siteorigin_widget]