As an Amazon Associate I earn from qualifying purchases. I get commissions for purchases made through links in this post.
Our day was an early start, everyone was up at 5.30 am so we could climb Dune 45 to watch sunrise. 
Dune 45 is in fact 45 km between the roads that connect Sossusvlei and Sesriem Gate. This is he main access point to the Namib-Naukluft National Park.
As daylight started to break those that were awake got to see the many sand dunes that make the Namibian Desert, a harsh but fascinating place.
Are we there yet!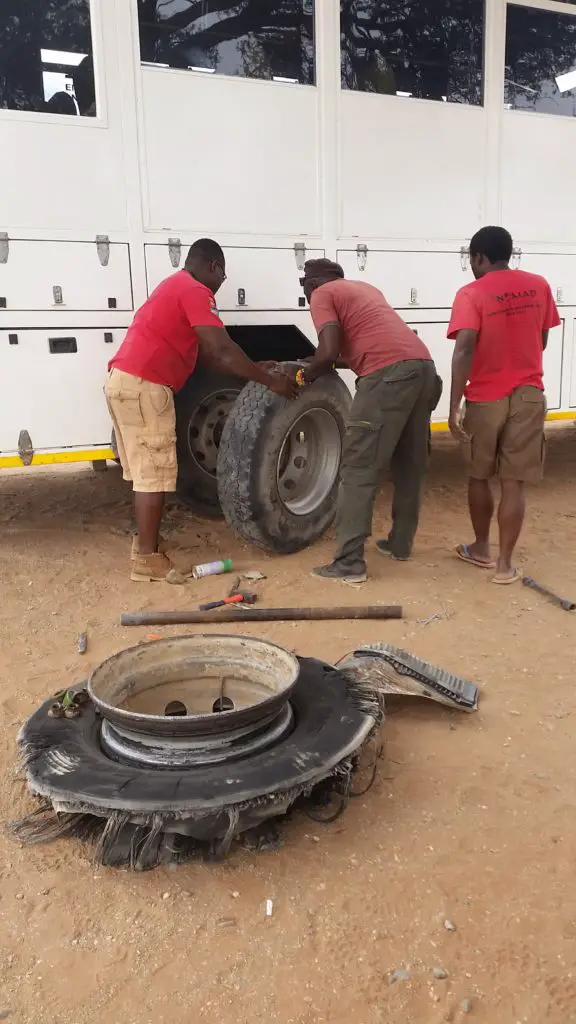 About half way to the dune the
truck starts making an awful noise
like it is going to break down. Everyone is now awake and all having their say trying to guess what the problem is.
The only sound is this rather loud noise. it appears to be coming from what we all agree is near the back wheel. What's on everyone's mind is "We didn't get up early to find ourselves and the truck stuck on the side road and miss the sunrise".
The truck is going slower and slower and people are wondering if we will make it. Finally we arrive at the parking area to discover the truck had blown a tyre.
In true spirit they kept going. We are all relieved and thankful to our amazing team for getting us there.
We are now looking in awe at this massive sand dune we are about to climb. The famous Dune 45.
At 170 metres in height, it is the star attraction for visitors in the area. 
The climb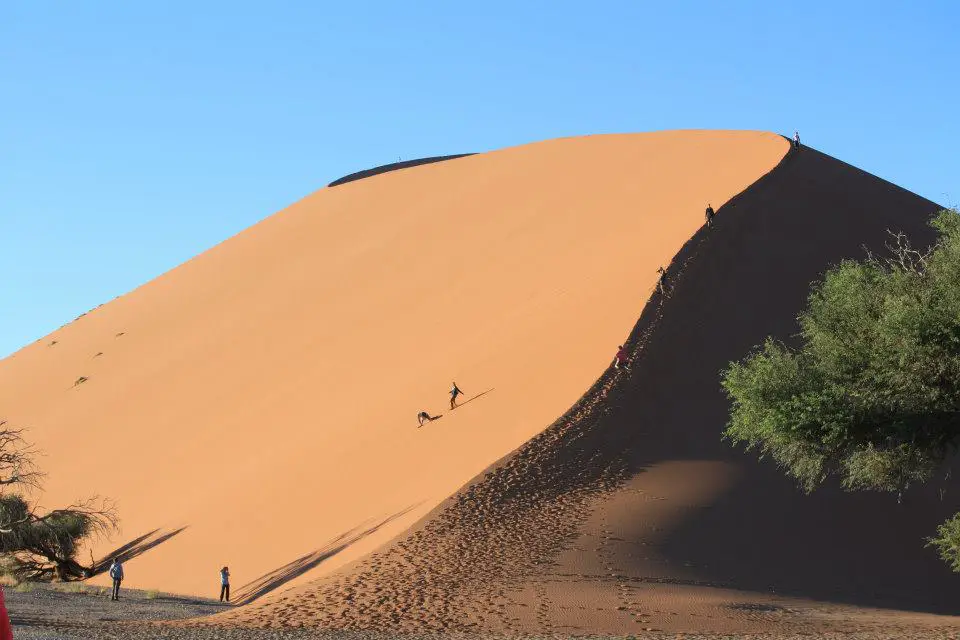 Those feeling energetic started running but of course that didn't last long.
I found that walking in socks was much easier as shoes fill up with sand. This makes walking more difficult.
The idea is to walk on the very top of the dune and in the foot prints of the person in front. It takes about 20 minutes.
Many people struggled as I did and at times thought my heart was coming out of my chest. It was never going to beat me though. I did get to the top with enough time to take in this incredible sight.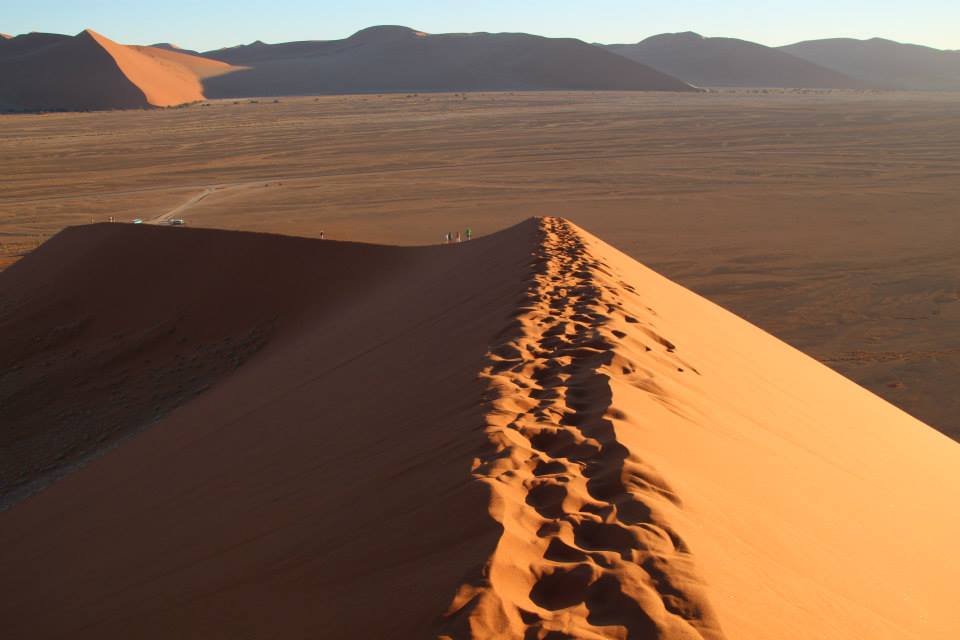 The View
You have to like sand dunes as that is all you see. So many and each one unique. Not everyone wants to get to the top. They are just happy to be sitting part way up on the famous dune. To be able to say I watched sunrise from Dune 45.
By the time I made it to the top so many people were already sitting and waiting for that incredible sunrise. 
As we all sit and wait there is hardly a word spoken. Most were getting their cameras ready making sure they had the correct setting.
The sun finally breaks on the horizon and it is breath taking. The changes of colours to the landscape and the sand dunes was incredible. It was just perfect. Everyone is furiously clicking away as we know it's not going to last long.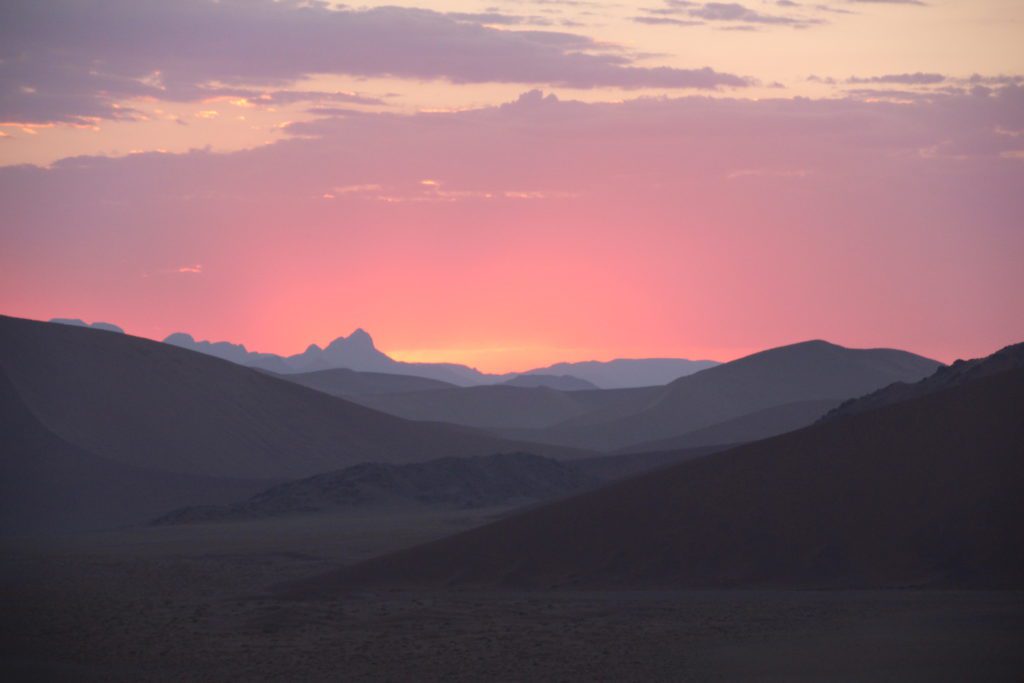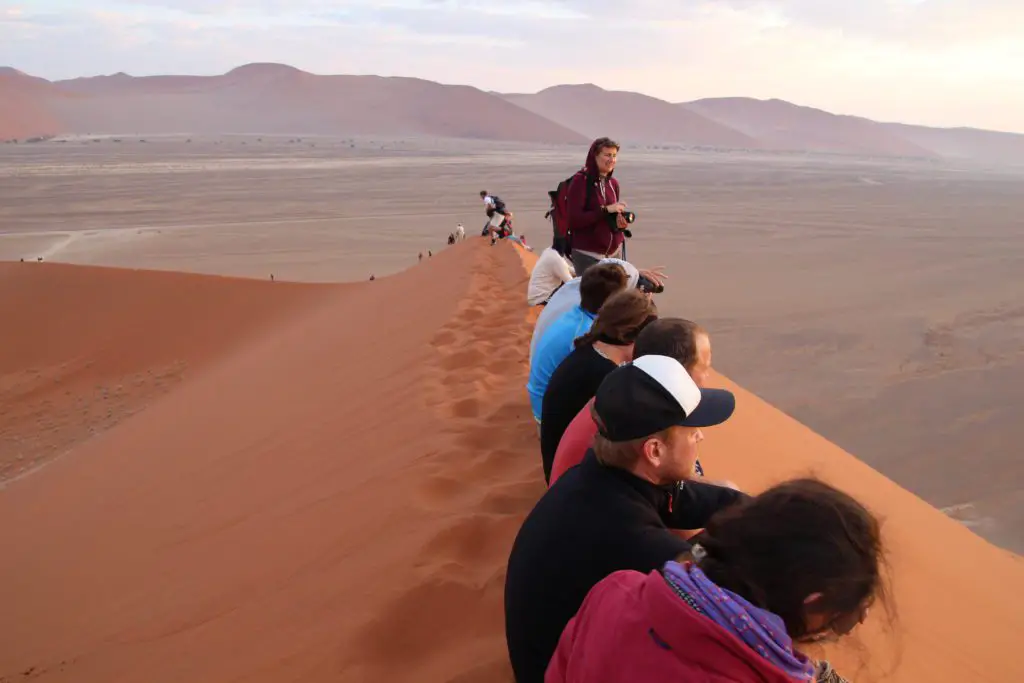 It is well worth the early morning, and yes it's everything one had hoped it would be.
I have now done this walk 6 times and still never tire of the view. They just need an escalator hidden under the sand for us older people.
As soon as it's over everyone is content to sit and take it all for a while. To look down on the truck and the people walking around you realize just how high Dune 45 is.
Walk, Run or Roll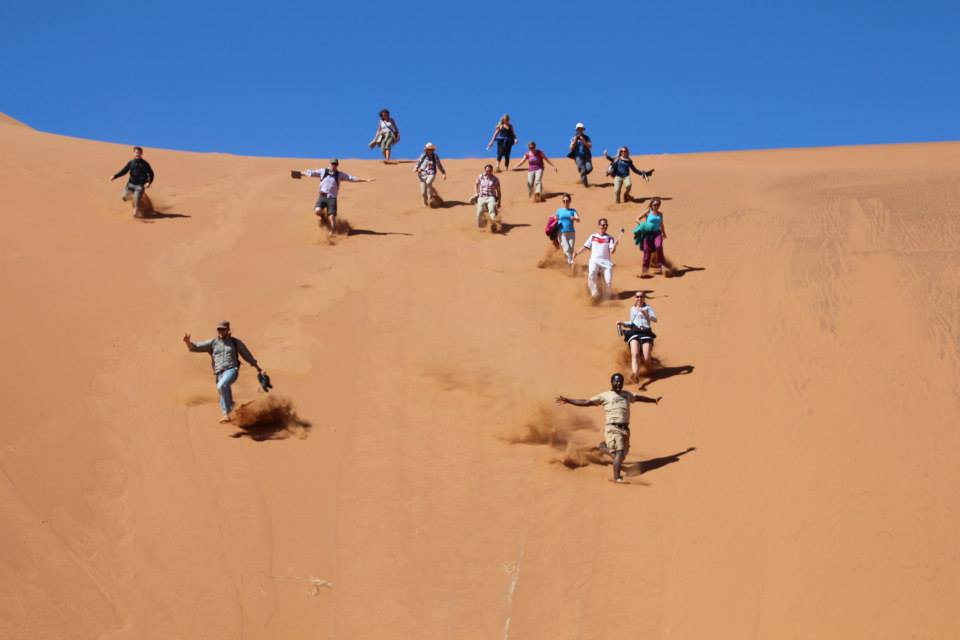 The decent walk down is the kind of walking I like. Nice easy casual stroll.
Some choose to take the short cut and either run or roll down in spectacular fashion. Back at the truck our guides have been busy preparing us a hot breakfast. What a way to start the day!
---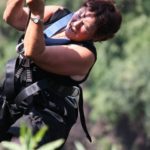 THE WRITER: Faye Anderson is none other than my outrageous and thrill seeking mother, an amazing independent woman who I have traveled with many times including our first overseas trip together. She is a seasoned traveler to Africa, particularly the East and South African regions.
Having done 12 trips in the last 6 years, all with Nomad Adventure Tours, her preferred travel company, Faye has many great insights into what to see and do, how to get the most out of each adventure and all on a moderate budget.