A trip to the Cape of Good Hope in South Africa is simply incredible. The drive alone is filled with stunning coastal scenery and is rated as one of the "must do things" when staying in Cape Town. But wherever you are coming from, it is certainly not to be missed.
We are here to embark on a overland safari that leaves from Cape Town but have a few days to see all the wonderful sights of the region including the Cape of Good Hope.
Cape of Good Hope Overview
The Cape of Good Hope is part of the greater Table Mountain National Park
it is a rocky promontory of the southern tip of South Africa
many believe it to be the most southerly point of South Africa but it it is actually Cape Aguthas located some 150 km away. It is the point in which ships begin to travel more eastward than southward.
it was discover by Portuguese explorer Bartolomeu Dias in 1488 and originally named "cape of Storms.
Antartica lies 4,650 km due south
it is part of the Table Mountain National Park
the Cape of Good Hope is a UNESCO World Heritage Site due to its' rich plant life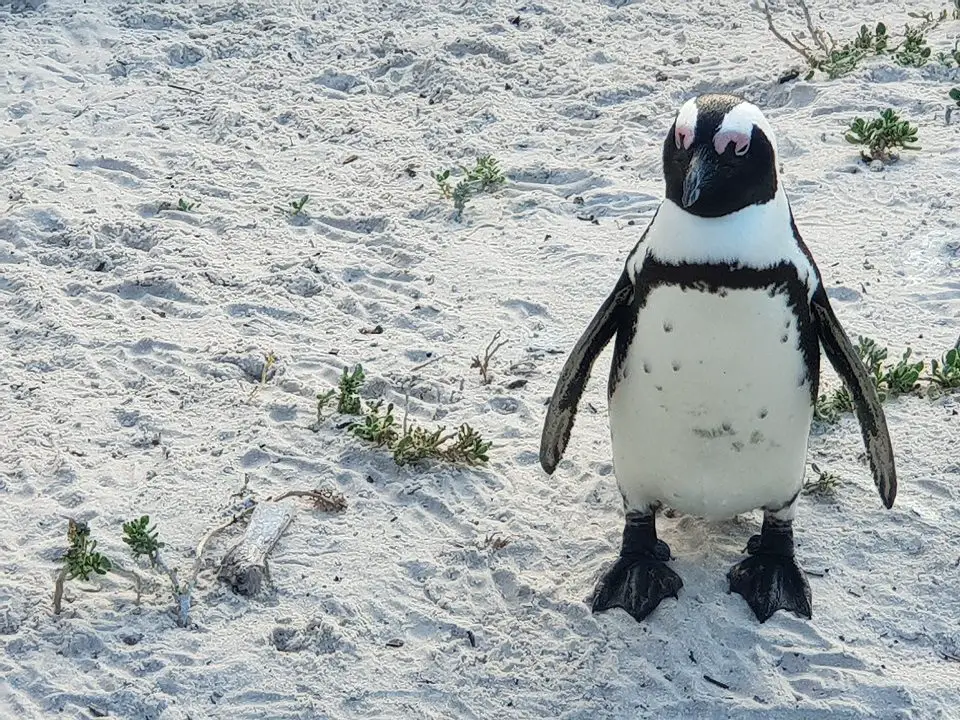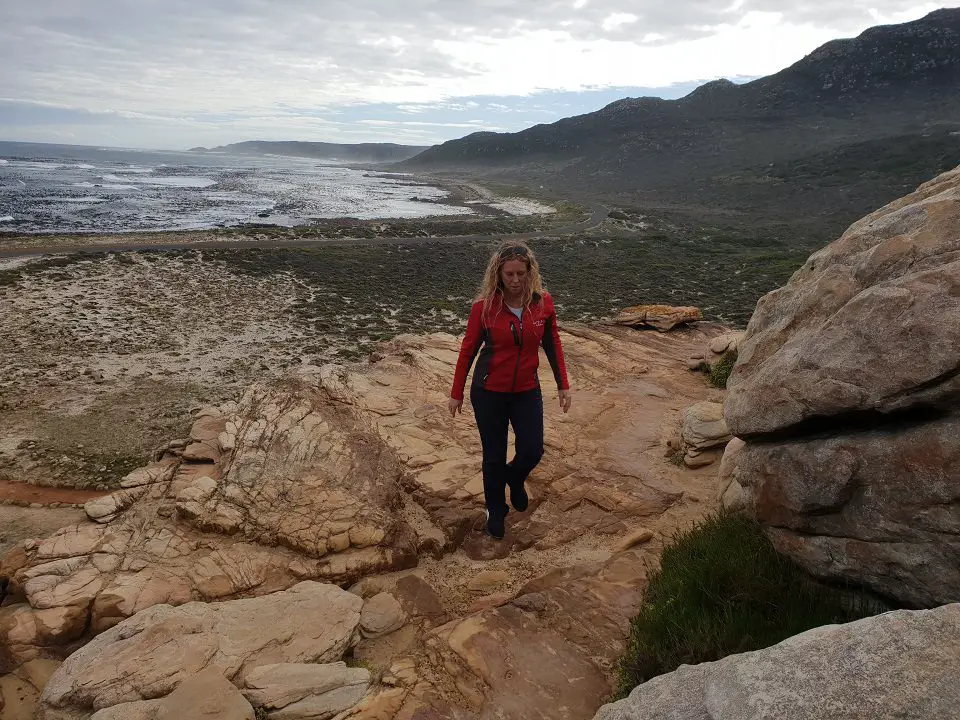 A day tour of outstanding highlights
This amazing region can easily be explored over just one full day, especially if time is an issue.
We decided  on an day tour from Cape Town that takes in a treasure chest of highlights. Nicely priced at under US$50, this was a better option than renting a car as it allowed us to sit back and relax and enjoy the breath taking beauty.
Driving along Capetown's stunning "Riviera"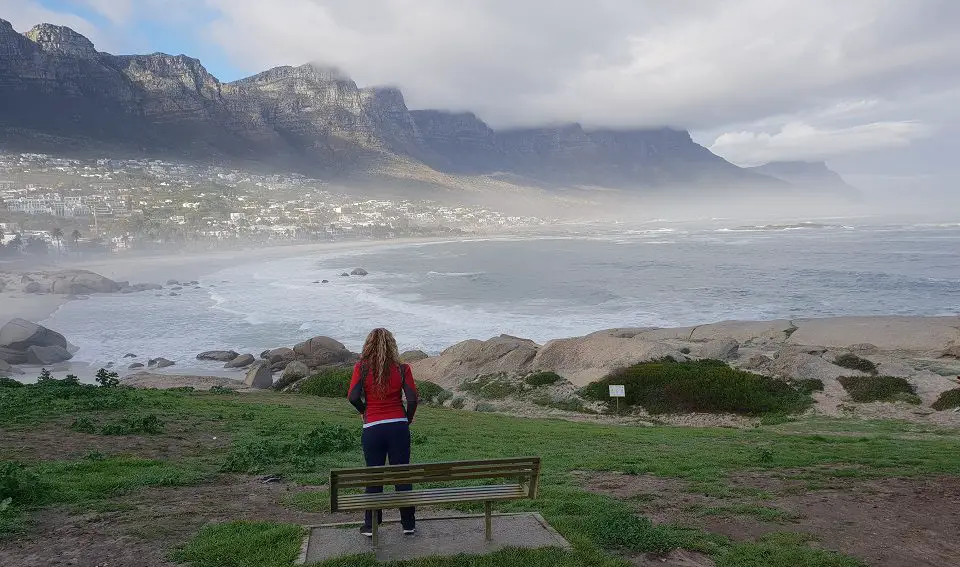 Leaving Cape Town behind we head out on the Cape Peninsula where a series of amazing views one after the other can be seen. The rugged coastline takes in some the regions best beaches and trendiest neighbourhoods.
Bantry Bay, Clifton Bay and Camps Bay offer up incredible panoramic views. We make stops along the way for pictures taking note of where we'd like to return on another day.
TIP: sit on the right hand side of the mini van for the best views. 
Cruise to Seal Island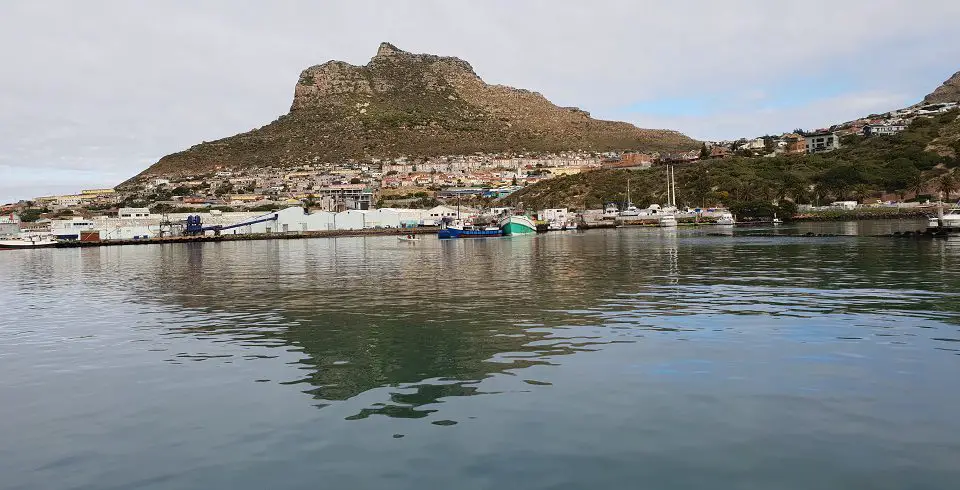 Our first major stop involves getting close to a colony of thousands of Cape fur seals.
Located in Hout Bay, this quaint fishing village is simply charming with the Sentinel Mountain Peak as its backdrop.
The 45 minute excursion only goes in good weather as the seas can get a little rough in and around the island itself.. It's only 15 minutes to get out to the location and you have another 15 minutes to watch and take photos before returning.
While it may look calm in the protected boat harbour, once you round the corner the seas pick up. How much will depend on the day. This excursion was part of our tour cost.
You'll find many open air shops here at the wharf  where you can shop while waiting for your cruise.
TIP: take motion sickness medication if in doubt. 
Chapman's Peak Scenic Drive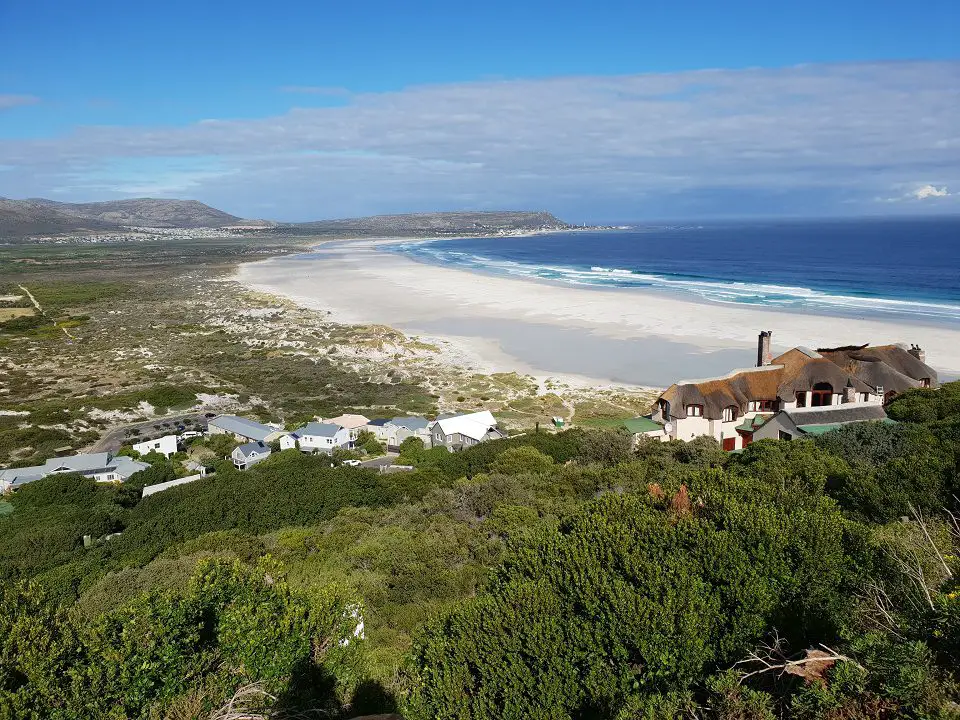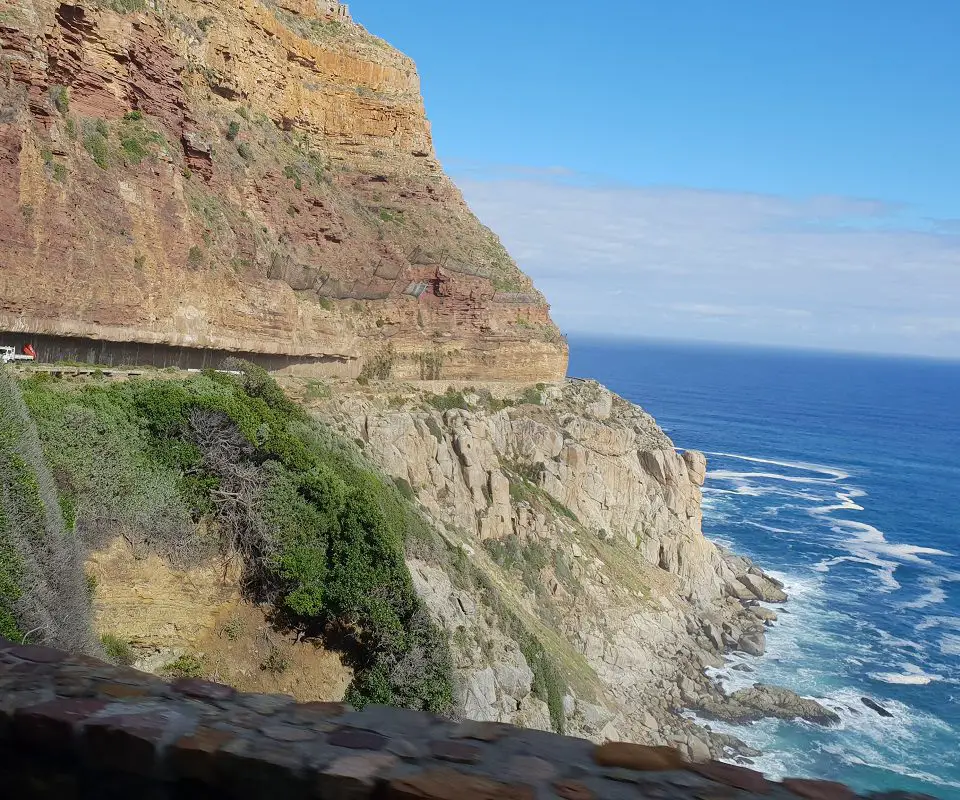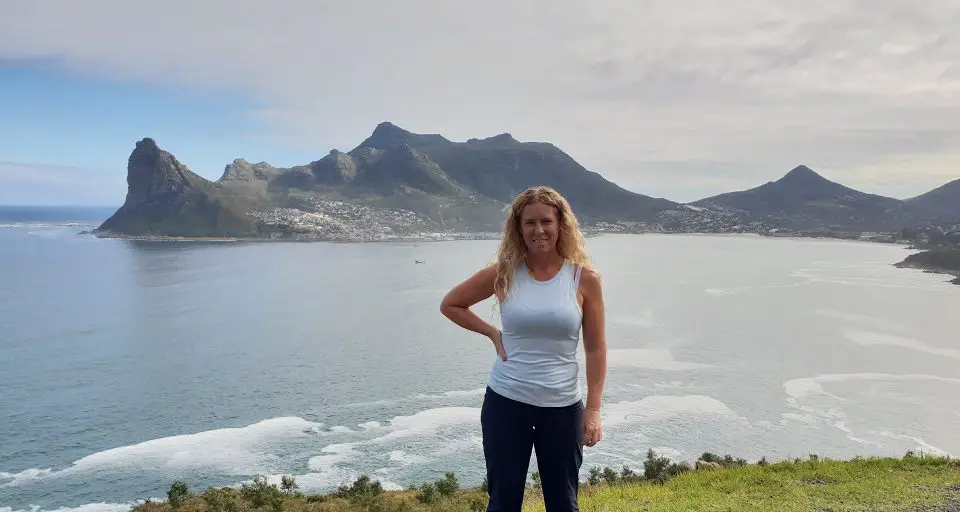 This particular stretch of the coast was without doubt the highlight of the days driving.
With 9 km of jaw dropping scenery and plenty of lookouts to take it all in, there is nothing more impressive than this.
The road hugs the coastline and winds its way around in dramatic fashion. There are times when the road is closed due to storms and debris but not today, it is picture perfect in all its glory.
We finish the drive at a scenic road side lookout over Chapman's Beach.
TIP: don't forget your sunglasses as the glare of the ocean can make it hard to see.
Cape of Good Hope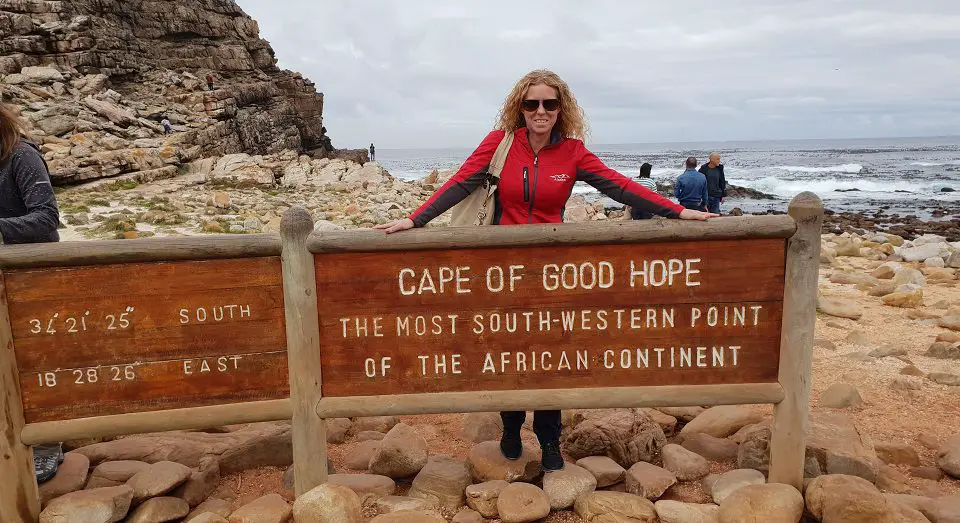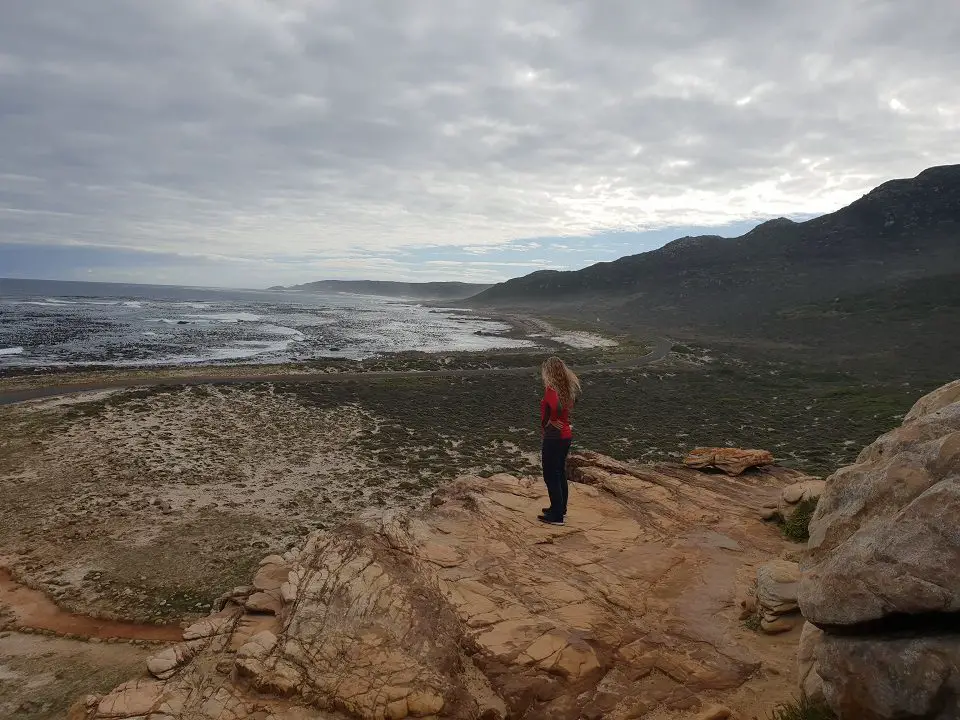 Arriving at the most south western point on the African Continent, here you can grab a picture as evidence you came.
There is a walk here that's takes you up to a great lookout over the Cape. Most people stayed on the beach but be sure to head up as the overview is much better from higher up.It only takes a few minutes and is quite easy.
Here we receive an orientation of the area and just how infamous this region once was.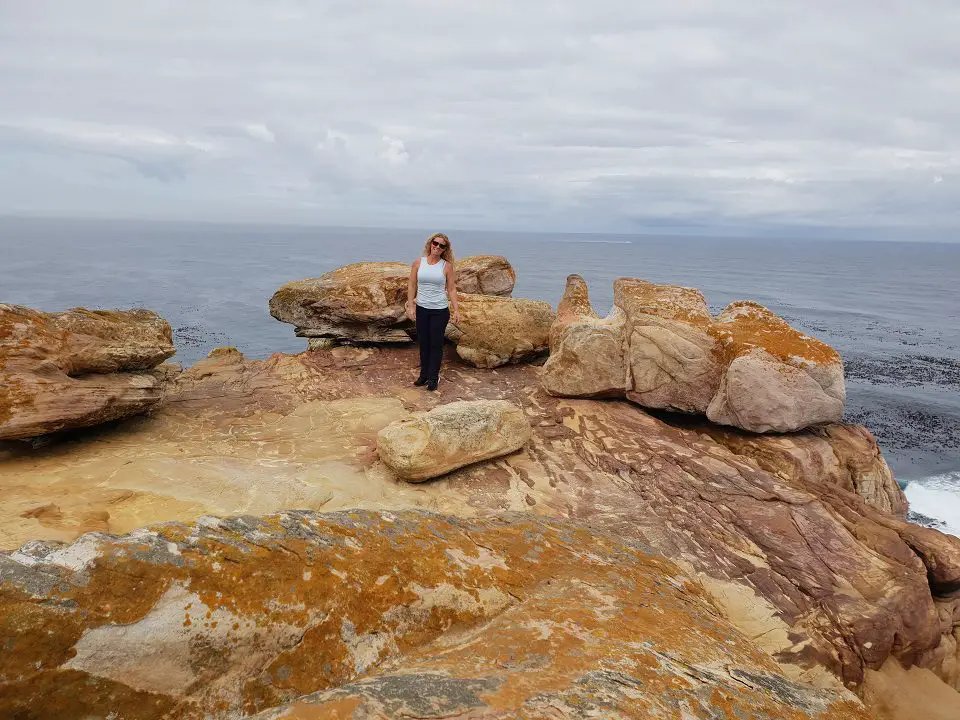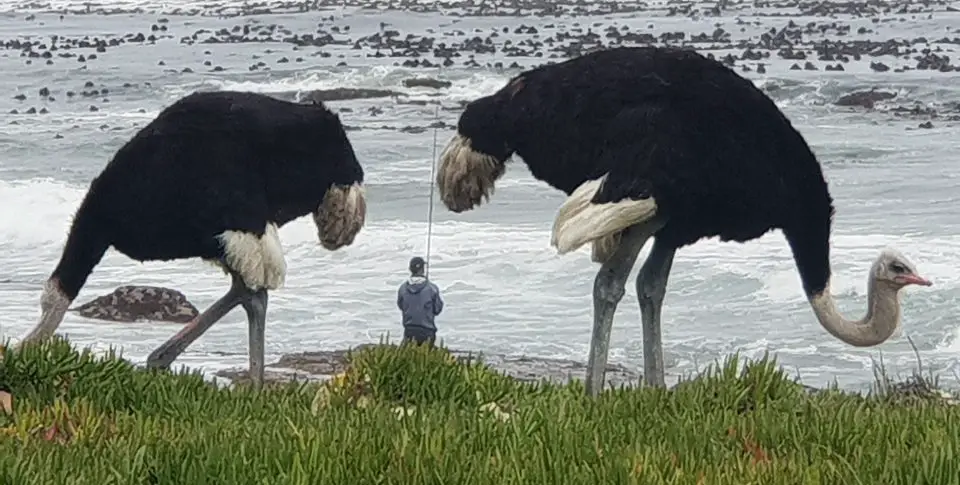 A graveyard of sunken ships lie here, their final battle with a raging ocean. Some 26 wrecks at this location alone. Two submerged reefs are the main culprit along with howling winds and unpredictable winter storms.
Today we are lucky as the sky is is a mix of cloud and clear weather and the wind is subtle. It was winter so the air is mildly chilly at times.
TIP: You may encounter baboons here but be warned, there are signs advising to stay clear as they can be aggressive.Leave food behind if you don't want to be harassed by them.
Cape Point Lighthouse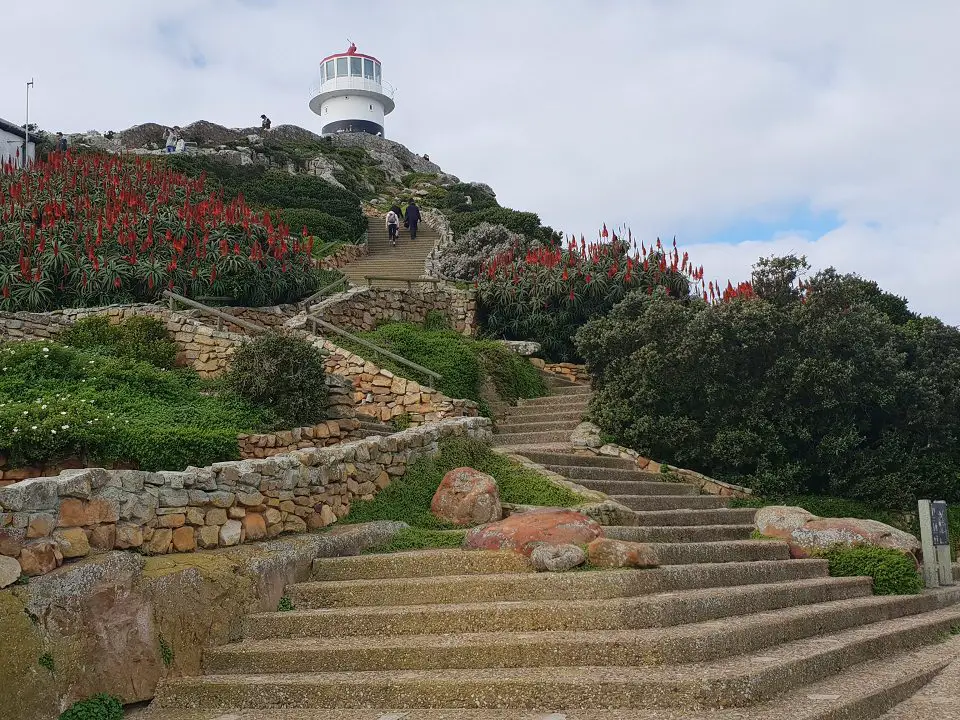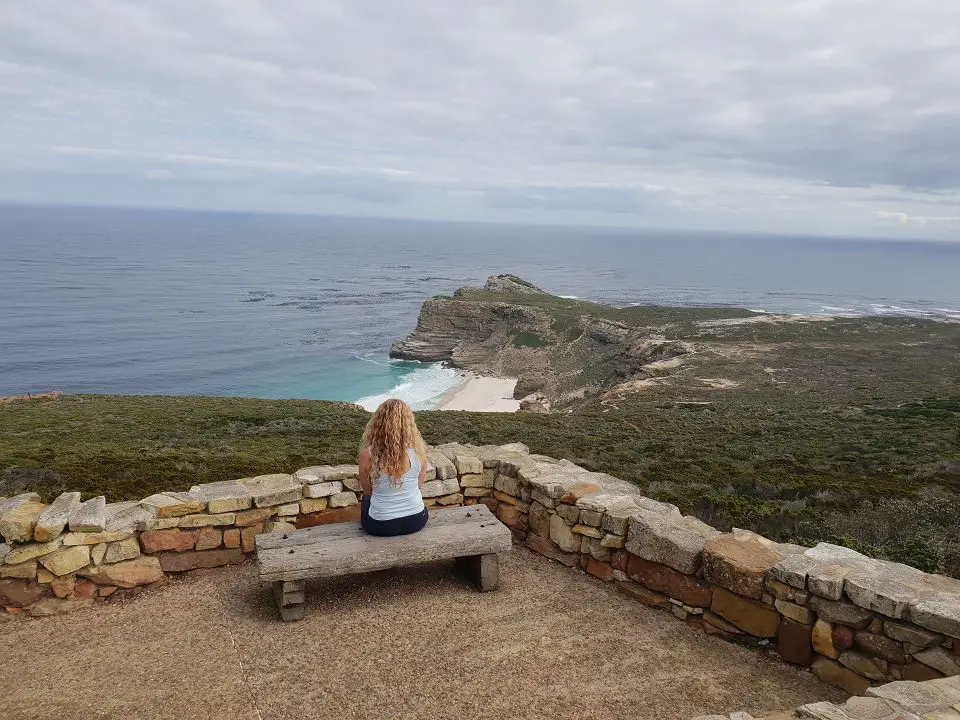 As part of the Table Mountain NP, the Cape Point lighthouse attracts many visitors. There is a restaurant, take away cafe , visitor centre and gift shop here.
The walk to the old lighthouse is well worth it as you'll get the best panoramic views from the very top.You can take the funicular cable car up if you prefer not to walk but the thought never entered my mind.
The views are unprecedented, taking in the unspoiled  natural environment that encompasses this region.Our cloudy but perfect day sees well off into the distance with glass like ocean
Lucky enough this is our lunch stop so we have a couple of hours to explore.but also just sit and enjoy the moment.
Tip: whether you ride the cable car or not, make sure you walk at least one way as the gardens and view points are well worth the effort. Expect baboons again so try not to carry food. 
Boulders Beach Penguins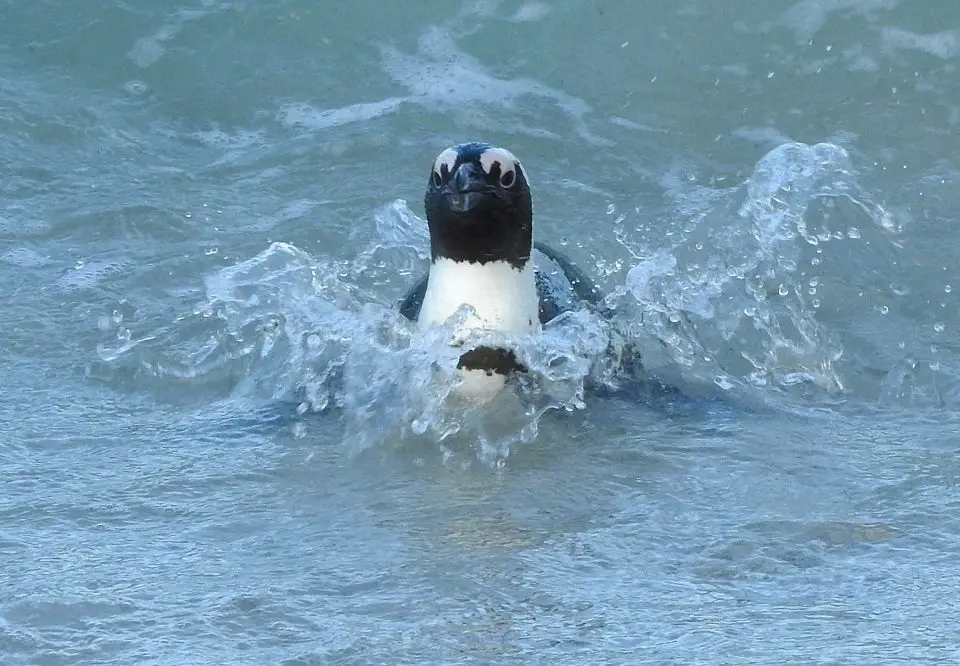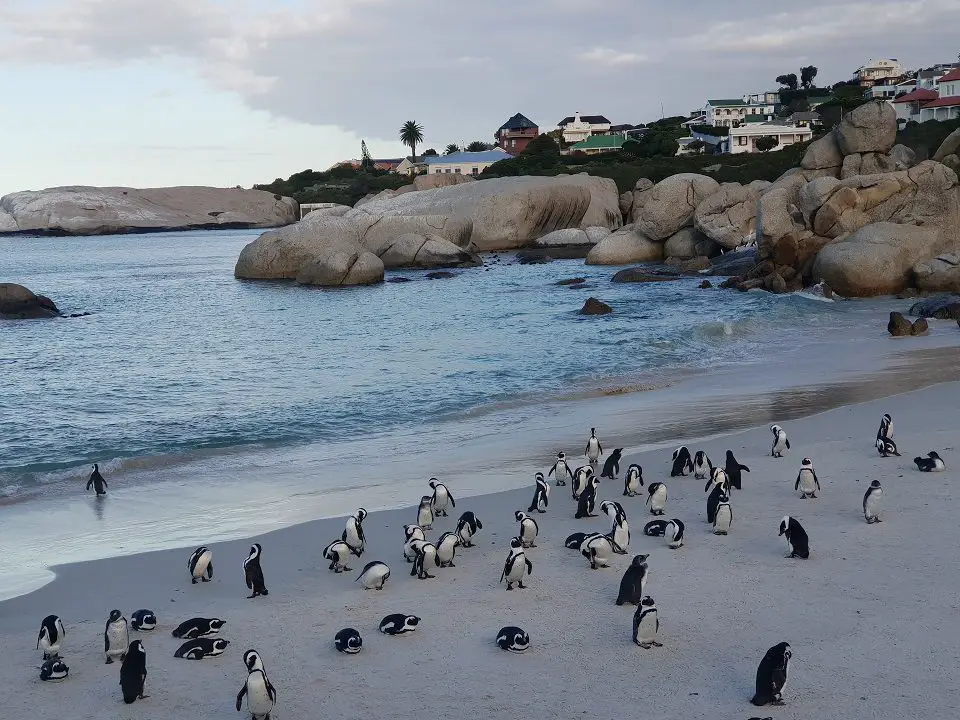 We head for Simon's Town to see earth's most cutest little creatures, the.penguins.
These African penguins are the only one's on the continent that breed, between the months of February and August. We have arrived in May, peak breeding time.
You'll pay an entry fee of 158 local currency or around US $10 to get in. There is an elevated board walk which takes you down to the beach.
Here you'll find hundreds of penguins on the beach with their little chicks nesting and feeding. It is quite incredible just how close you actually get and it made for a beautiful moment. I was very smitten with the whole experience.
Their characteristics are comical to say the least.
Tip: don't stop for anything along the way, your time with the penguins is too precious. We had around 45 minutes to view them. Take a jacket during the cooler months. 
Our day to the Cape of Good Hope was one of several highlights. This day tour from Cape Town was well organised and very informative.
For a look at the tour, click here. 
This post contains affiliate links. That means I may receive a small commission at no extra cost to you, and it keeps me alive and running.