As an Amazon Associate I earn from qualifying purchases. I get commissions for purchases made through links in this post.
Visiting the Pyramids in Egypt is a bucket list favourite
Egypt has a never ending amount of highlights but none other than the Great Pyramids them self.
And having family that live within view of one of the greatest shows on earth means I get to revisit every time I'm in Egypt. In fact, I was married at this ancient and symbolic location.
Here are a few things to consider to make your trip smooth and enjoyable.
Ticket prices
Visiting the pyramids is quite cheap. The cost is only 160 EGP (Egyptian pounds) . This is local currency which equates to around $12 US dollars. Bring cash, there is no credit card facilities.
This includes entering the sphinx complex but does not include entry to the Solar Boat Museum (100 EGP).or inside any of the pyramids.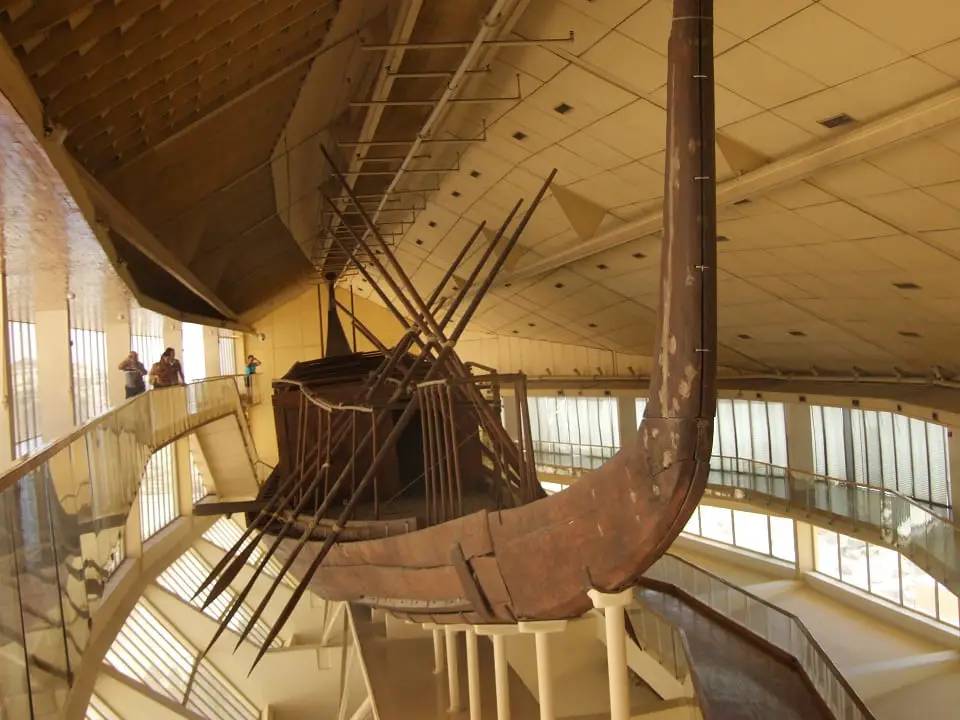 Getting to the pyramids
Whilst the Pyramids are not too far from downtown Cairo, it is the traffic that takes the most time. A 10 km trip could take 30 minutes or it could take an hour.
You can opt for public transport which is probably not up to the standard you are used to. For this reason I prefer taxi or Uber. if you do go for a taxi you MUST negotiate the price before you leave.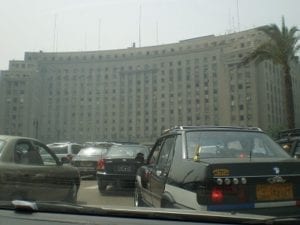 Unsure how much? No worries, ask them first what they charge and be clear about asking for it in Egyptian pounds. Then halve it and work your negotiating skills from there.
When visiting the pyramids, weekends are the best time as traffic is so much quieter. This is Fridays and Saturdays if that helps.
Best time of day to visit.
If you are heading in the hottest months of June to October, I recommend getting up early so you can be well out before midday. The desert heat can be extraordinary especially this time of year. It is not uncommon for temperatures to reach 40° Celsius.
The complex opens at 8 am so if you can be there before 9 am you will enjoy it much more.
Alternately, if you are visiting in the cooler months it will be nice to avoid the biggest crowds that arrive mid to late morning. An afternoon visit is also a better option.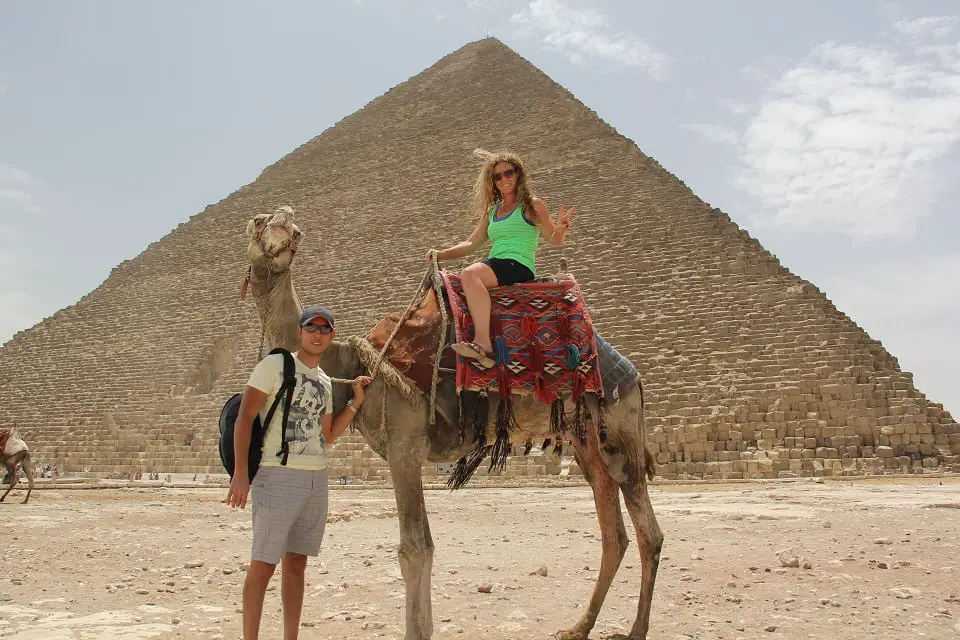 How long to allow yourself
I usually spend around 2 hours inside the complex.
This will include seeing the pyramids from close up and from the back photo points. And also time at the sphinx. You could probably do it in an hour but why would you go all that way to rush through it.
If you plan on going inside one of the pyramids, the Boat Museum or taking a camel ride then it may end up being closer to 3 or 4 hours. I can't imagine you need any more time than that.
As I mentioned it is best to visit before the heat of the day. Going during the hottest part of the day may cause you to shorten your time there.  You may think you can handle the heat but it is hard to stand in it for lengthy periods and there is next to no shade.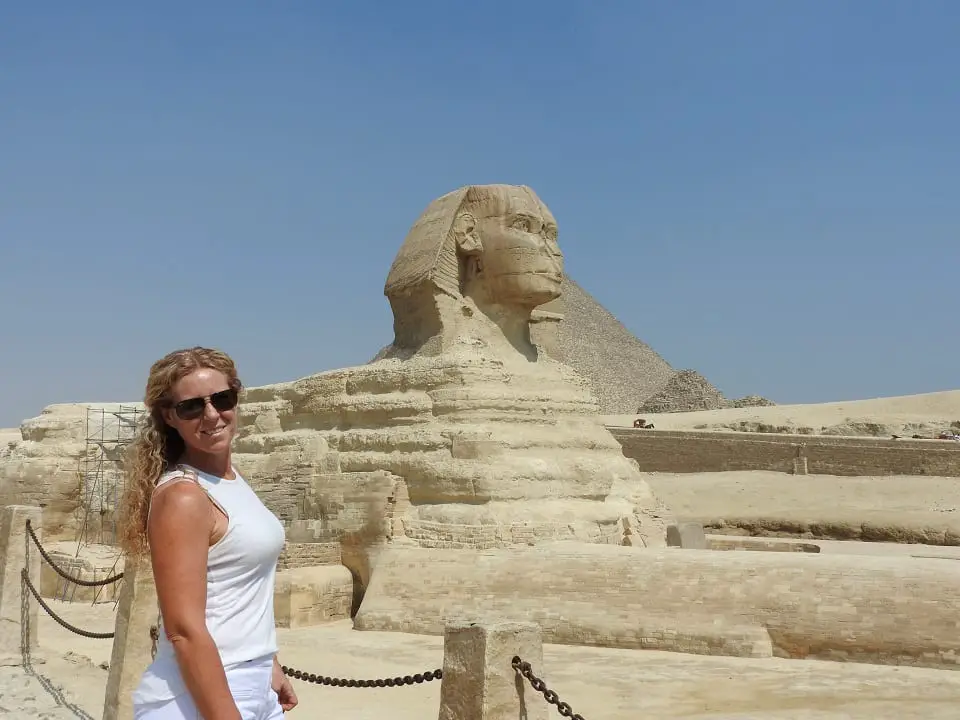 Transport within the complex
If you have entered on foot then you will most likely need transport around the plateau.
Whilst you can easily walk up to the face of the Great Pyramid and to the Sphinx it will be too far to head up to the market area around the back which is a must if you want the best overview and picture opportunity.
You can choose to take a horse and carriage ride which has been set at 350 EGP for an hour. This is not per person, it is per carriage and has been set as a government standard price.
Feel free to negotiate if you are comfortable and be sure to tip your driver as he is not the owner and only works off small wages. We were a group of two and tipped 20 EGP each. ( under $2)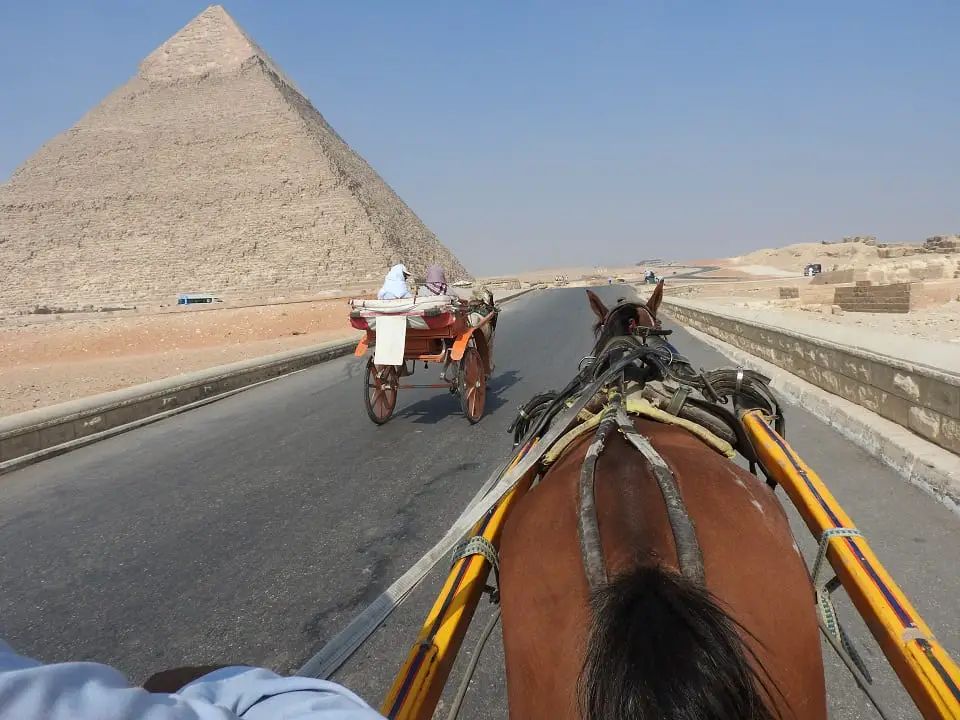 Going inside the Pyramids
Do you really need to go inside? Well, that's up to you and I admit I felt the need to see what was inside but it isn't a must if you are on the fence or not up for it.
There really isn't anything to see inside the chambers, it's more about the overall experience and seeing how it was built.
You can visit all three pyramids but there are only a certain amount of tickets released each day. Yes it is an extra cost of course. (Around 360 EGP for the Great Pyramid and 100 EGP for either of the other two.,
If you think the heat outside gets unbearable, be prepared for the hot and stuffy atmosphere inside.
It is not difficult but it can be a little claustrophobic as the hallways that you navigate are very low at times.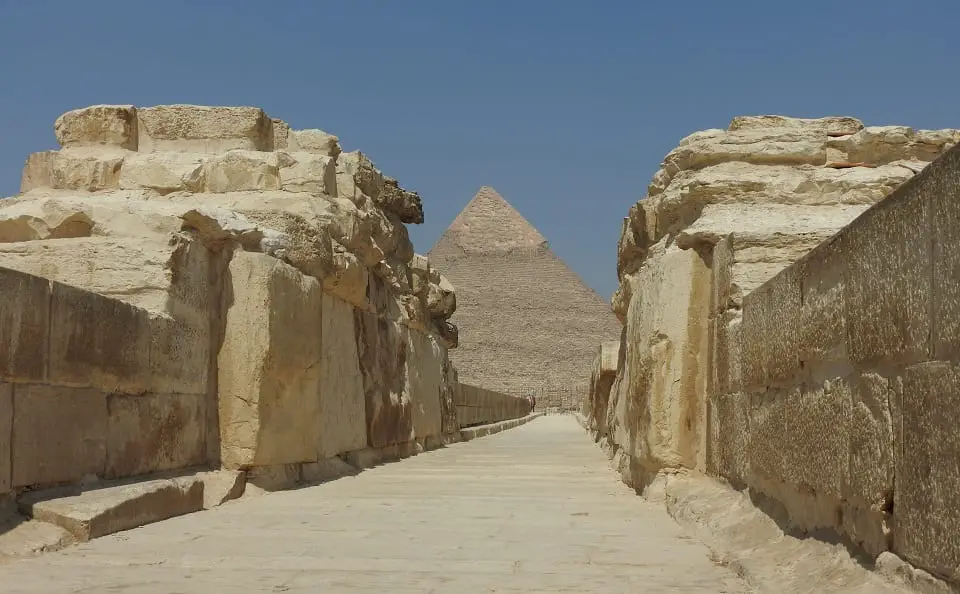 Surviving the haggling
Visiting the pyramids means that you are bound to be haggled at some stage. Whether it be to purchase something from the many stalls, to ride a camel or even an offer to have your picture taken.
It can be overwhelming for those who are not used to it but just be firm. I have learnt over the years that you don't have to be aggressive to get the word across. Having some simple Egyptian Arabic words up my sleeve has helped but is not necessary.
Now  a days I just smile and be polite, they get the message either way and I leave not feeling flustered anymore.
But be warned. If you do take an offer of a "free gift" or a minor service such using your camera to take a picture of you then expect that they'll expect a monetary return. Don't get caught out because you'll end up with unnecessary stress.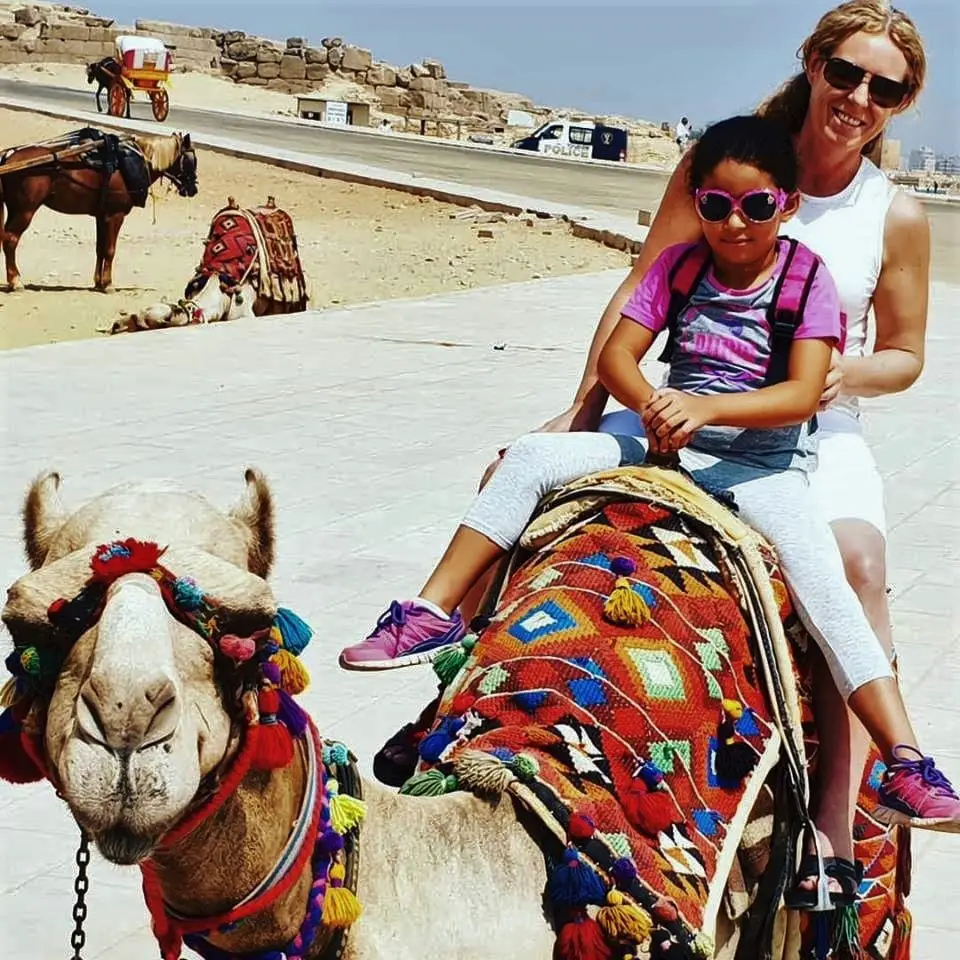 What to wear to the Pyramids
Normally you would be advised to dress conservative around Cairo but at the Pyramids you can relax a little.
The fact that it will most likely be warm to extremely hot means wearing light breathable fabric. Also, wear white if you have a choice.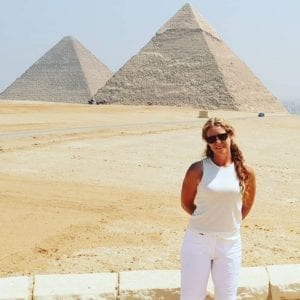 You can easily wear tank tops and mid length shorts or similar with a dress or skirt.
If you are planning on a camel ride – ladies, wear something appropriate.
Is it worth staying near the Pyramids ?
Absolutely!
I recommend staying in one of the small and clean hotels right out front such as Guardian Guesthouse.  
Though I normally stay with family I did stay here on my last visit as it was included in my flight package.
The hotel had an unprecedented view from some of the the rooms but also from their convenient roof top. Here you can watch the nightly Sound and Light Show which becomes free, a nice bonus.
For a range of other hotel options see here.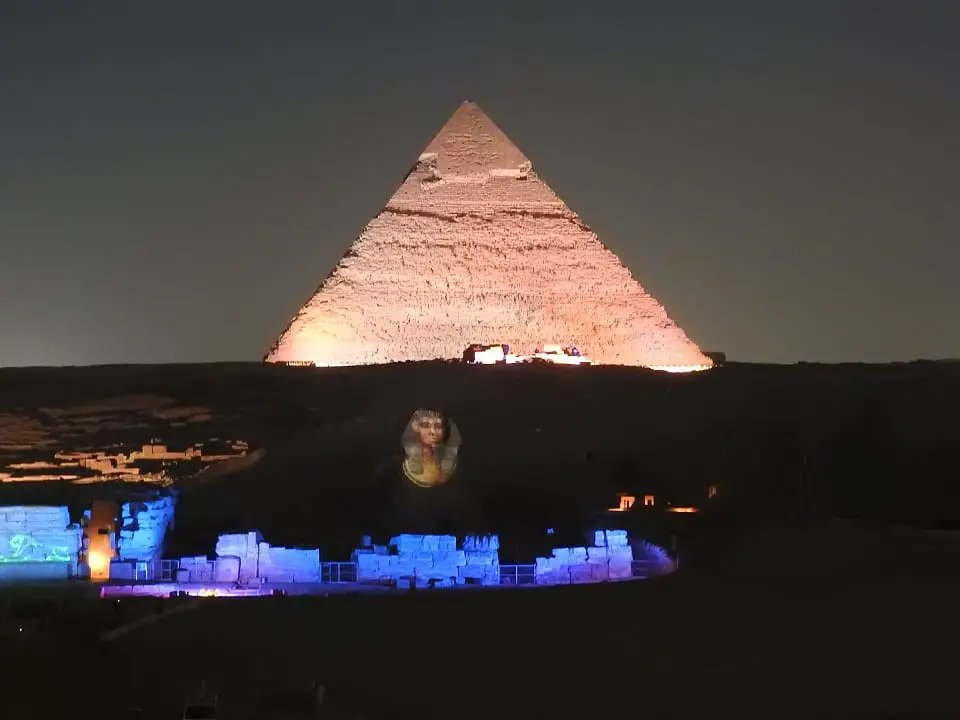 Final tips for visiting the Pyramids
take plenty of water
sunscreen and hat
keep your entry ticket as they may ask for it when entering the Sphinx area.
use the bathroom before you enter as there are none up at the site
there are two current entry points. I have never found one better than the other.
you will have your bags scanned before you enter
take small notes in case you need to give a tip