As an Amazon Associate I earn from qualifying purchases. I get commissions for purchases made through links in this post.
Discover the best of Egypt with this guide on the best Egypt experiences.
This bucket list destination has a wealth of ancient history to discover, but also has so many other things to do in Egypt you may not know about.
And yes, I have tried and tested them all.
Also, for those traveling to Egypt on a budget, my list of Egypt experiences are very affordable.
Further reading – Planning a trip overseas that you can actually afford
The absolute best things to do in Egypt
After 11 incredible trips to Egypt, my love affair with the land of pharaohs is well and truly still blowing my mind. So now I want to show you THE absolute must do experiences in Egypt.
I also recommend you read my Best Egypt travel tips from an expert – FAQ's answered
With a such a large amount of amazing and also unique things to do in Egypt, you may be wondering is it possible to complete them all?
In all honesty, you would need around 3 weeks to ultimately fit all these amazing Egypt experiences in. Alternately, choose the ones that interest you the most and work out an incredible itinerary from there. 
Further Reading – How to save money for travel – save $10,000 a year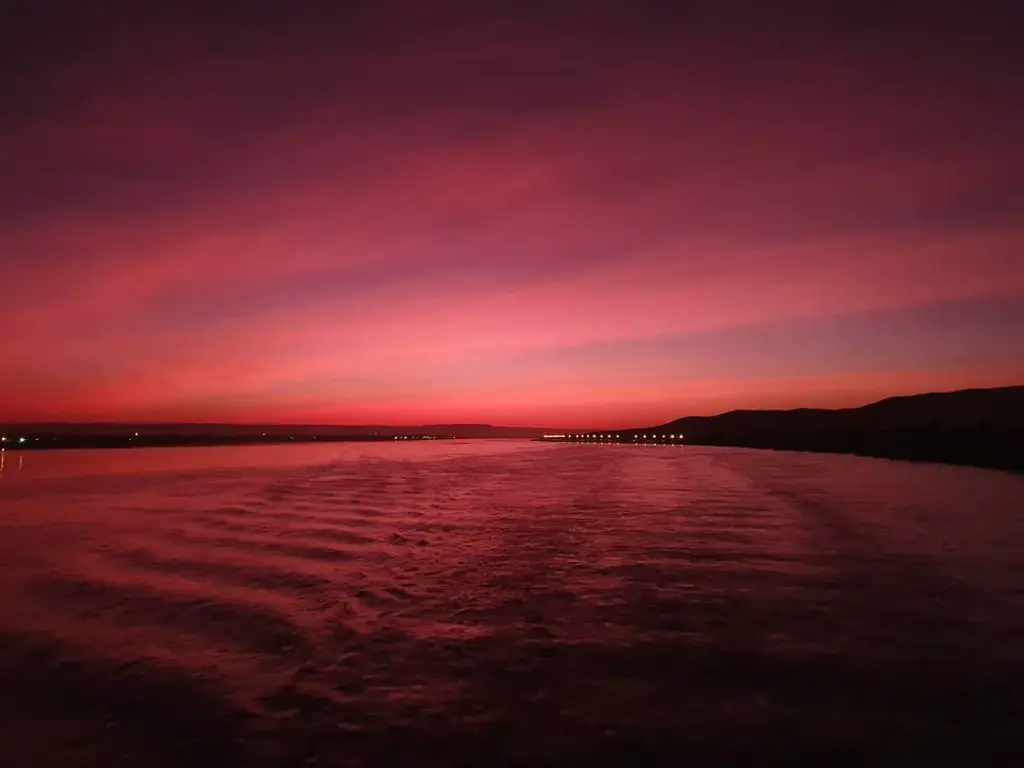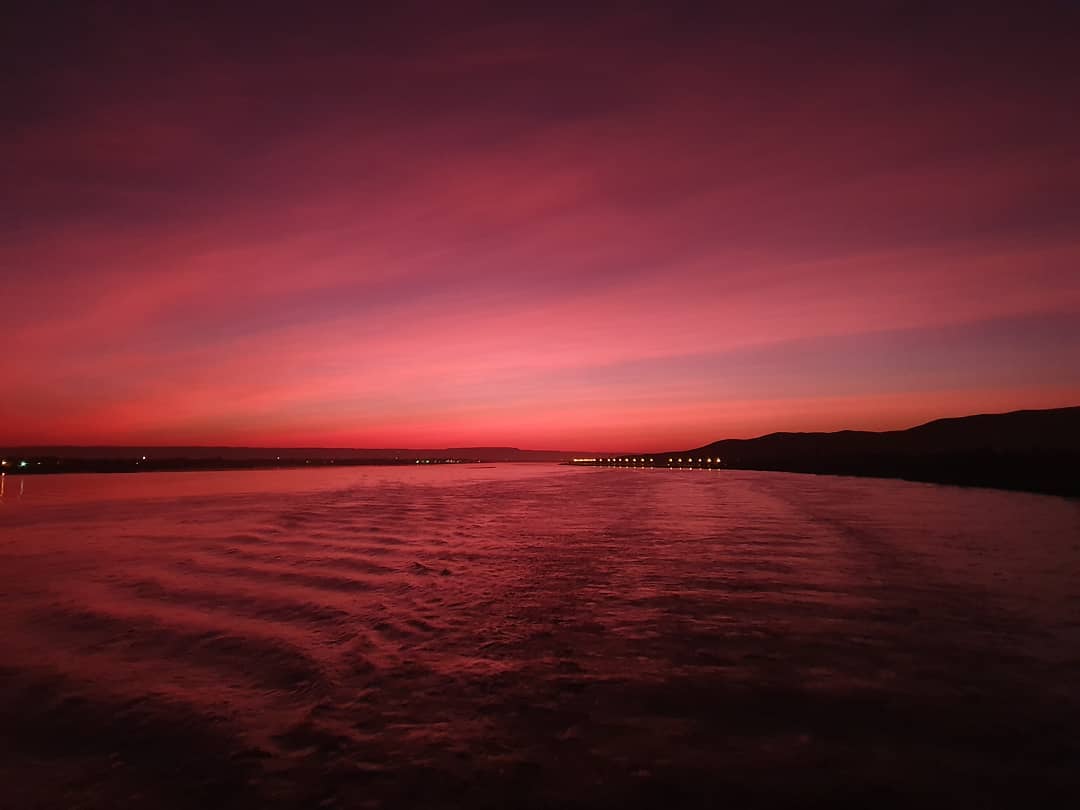 "An experience is one that leaves a lasting impression"
 My list of incredible things to do in Egypt are not just about what to see and do, but rather what to experience.
An experience is one that stays vivid in your mind for years to come. It touches you in a way that simply can't be put into words. So…you really have to experience it for yourself.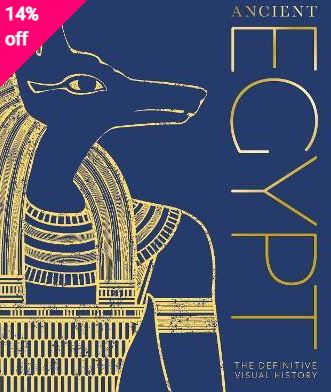 Before you set off : Immerse yourself in the history of Ancient Egypt – check out THE BOOK DEPOSITORY – with free delivery
Best  Egypt Experiences
1. Absorb the wonders of Giza Pyramids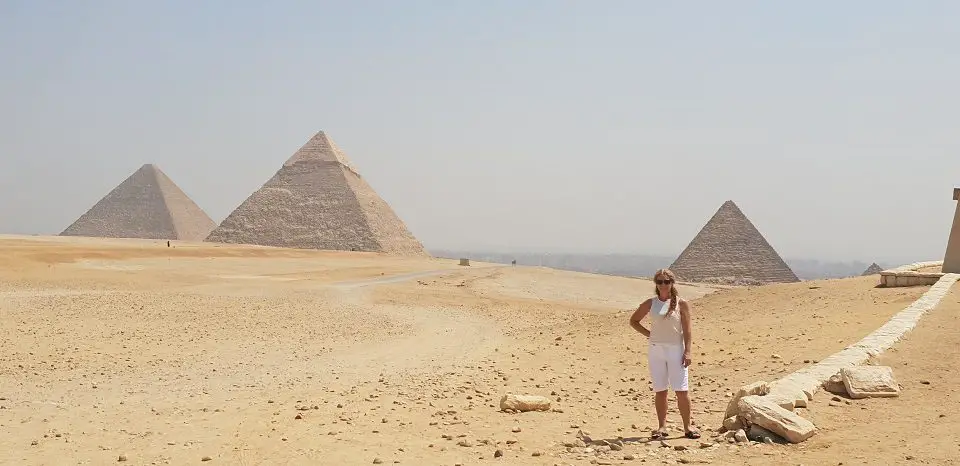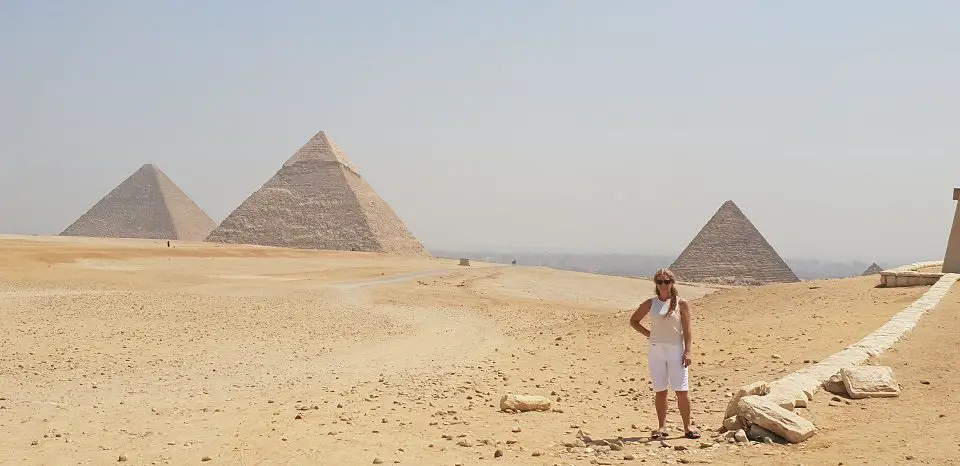 OK's lets start with one of the big reasons you have always wanted to visit Egypt. This ancient wonder of the world is not only the oldest but the only one to remain closely in tact.
It is believed the Pyramids took some 20 years and 100,000 men to build, and to stand in front of a thousands of year old wonder, thinking about the history that surrounds this iconic site is mind blowing.
While you can actually enter the Great Pyramid, I don't recommend it. It's tiny, stuffy and without much to see. A much better experience is to ride a camel out into the surrounding desert and view the Pyramids from different vantage points.
Be sure to check out my Visiting the Pyramids – Egypt. All you need to know.
BOOK A TOUR:
Half day pyramids tour (Viator) includes the Pyramids, Sphinx and camel riding with an experienced Egyptologist.
Priced from USD $37 per person.
2. Sail on a Felucca at sunset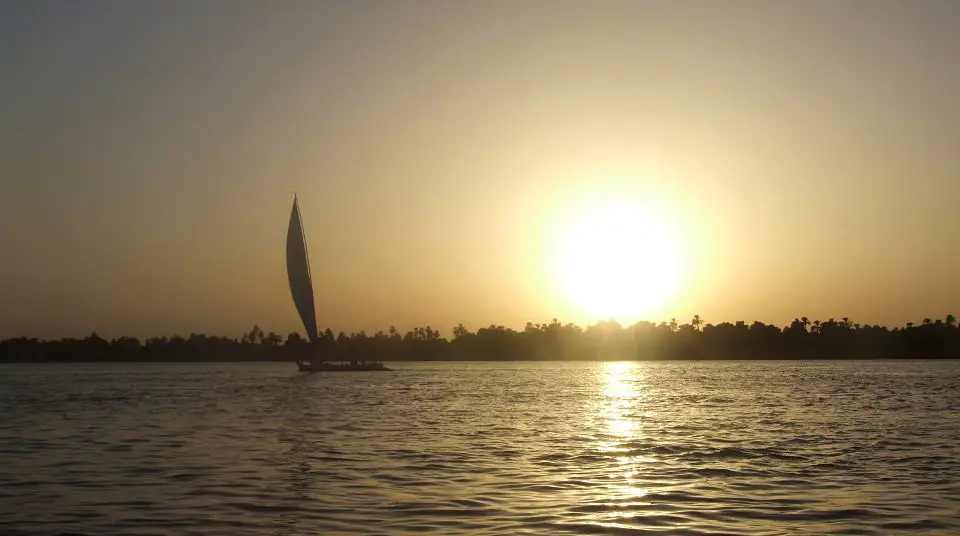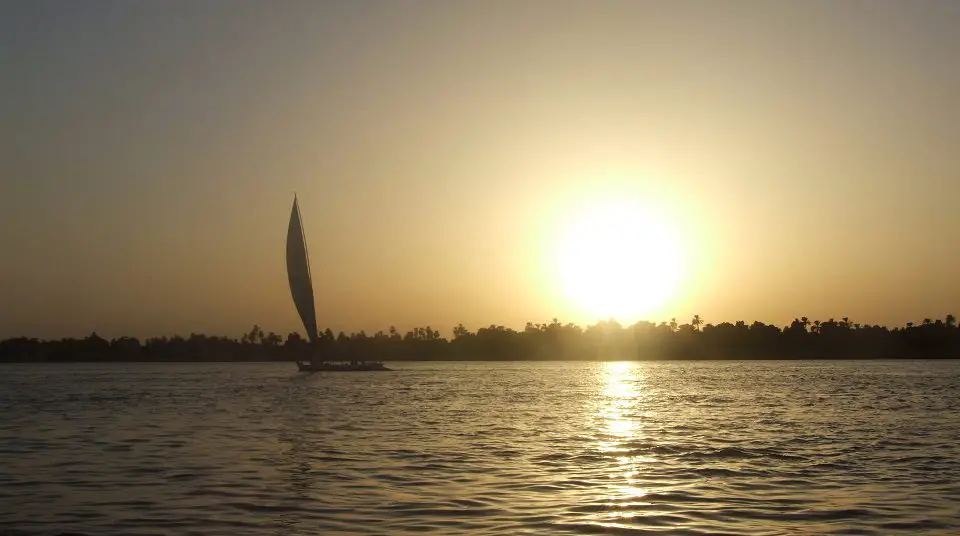 One of my most prized memories of Egypt was getting to sail up the Nile on a Felucca. The best places to do this is either Luxor or Aswan.
These traditional wooden boats gentle sail on the waters of the magnificent Nile River as you get to fully relax and take in the scenery around you.
My private tour was overnight as we slept, lounged and ate on the deck on soft mattresses and cushions. We stopped along the way during the day to explore local villages and lesser known ancient ruins, and slept under the stars at night. It was so surreal and I'll never forget how amazing this Egypt experience was.
If you prefer just a short tour sailing the Nile, I highly recommend a sunset sail. The tranquility and ever changing light reflexing off the water is simply mesmerizing.
BOOK A TOUR:
1 night/ 2 days Sailing the Nile in a Feluuca from Aswan- includes private tour (only your group will sail) traditional meals, attractions and hotel pick up.
Priced from USD $220.
2 hour sunset sail from Luxor – includes hotel pick up along with drinks and snacks.
Priced from only USD $20 per person.
3. Enjoy some beach time in Sharm El Sheikh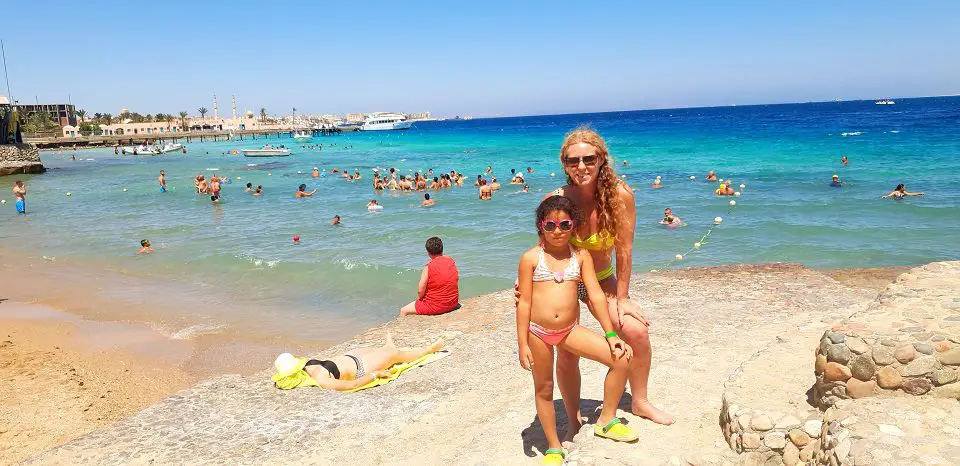 Dotted along Red Sea are some of Egypt's most popular resort towns including Hurghada and Marsa Alam. But my personal favourite is Sharm El Sheikh,.
The clear, cool and refreshing waters of Naama Bay are a welcome relief from the searing hot heat that can exist here throughout the year. It is a great for families and anyone who loves water activities. From diving to snorkeling, parasailing and banana boat rides, ther's plenty happening on the water. Also, Sharm El Sheikh has some of the best Egypt experiences which you will see throughout this article.
Naama Bay has many resorts right on the beach including the "all inclusive" Maritim Jolie Ville, or for the budget conscious you can't go past Oona Dive Club.
4. Wander the chambers of Luxor Temple at night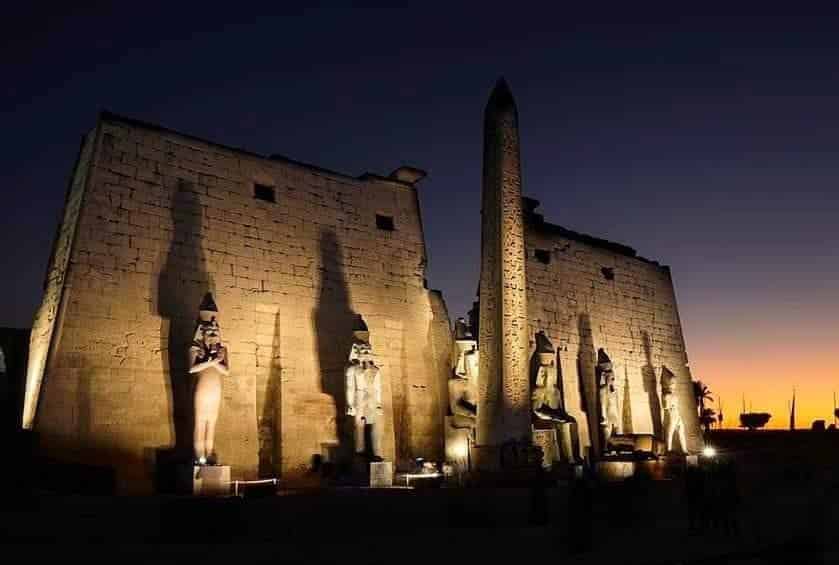 This ancient temple complex is one of the best to see in Egypt and is located on the east bank of the Nile. It was largely built by Amenhotep III but he passed away before its completion.
Tutankhamun and Horemheb completed Luxor Temple which was later added to by Ramses II. As you can imagine, Luxor Temple is of historic significance.
While many complexes close during the evening, Luxor Temple stays open for tourists providing a magical scene under the coolness of dark. You'll follow the procession of illuminated lights taking in the different chambers as you wander the site. A highlight is the shrine to Alexander the Great.
Luxor Temple is amazing any time of day, but either best early morning when the sun is not at its hottest or at night when it is even more spellbinding.
A tour here is best combined with Karnak Temple, which also hosts a nightly Light and Show Show.
BOOK A TOUR:
Luxor & Karnak Temple Half Day Private Tour from Luxor – includes hotel pick up and Egyptologist guide. (does not include entry fees)
Priced from USD $30 per person
Karnak Temple Light and Sound Show from Luxor – includes hotel pick up
Priced from USD $60 per person
5. Tempt yourself at the depth defying Blue Hole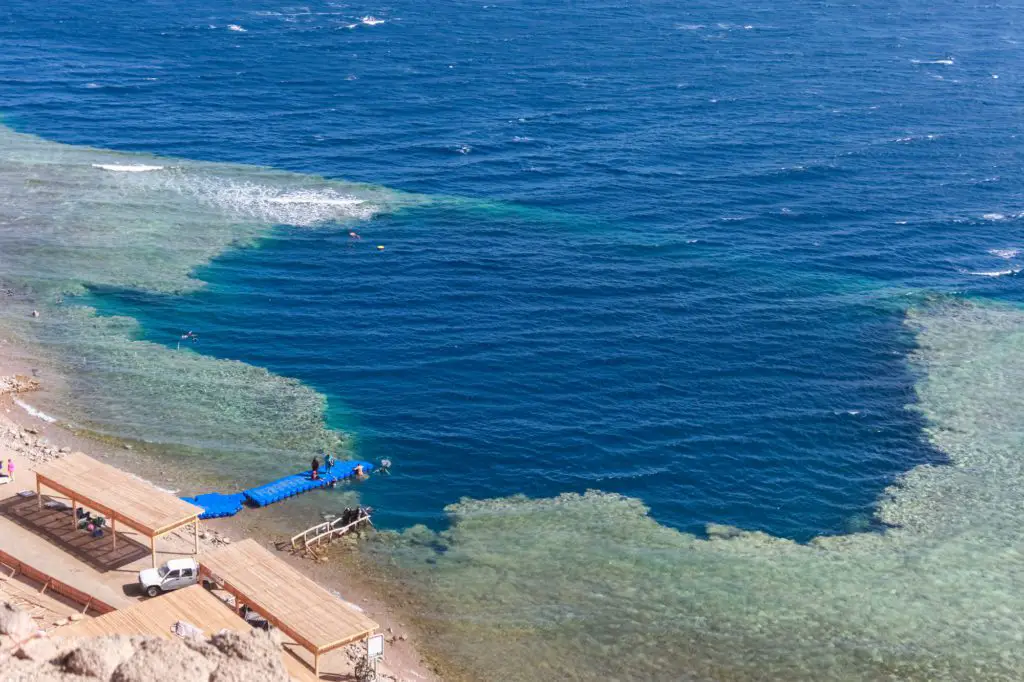 Dahab is home to the  infamous Blue Hole. This 100 meter deep submarine sinkhole attracts recreational divers all year round. It is known as the most dangerous dive site in the world, with some claiming up to 150 – 200 divers have perished there in the last 10 years.
Of course, there is more than just diving on offer, with snorkeling being a less intimidating option at the Blue Hole. My experience of swimming and snorkeling here was quite awesome.
To think of the how deep it was underneath me was something I tried to put aside, but every time I looked through my masks all I saw was blackness. It was quite exhilarating I must say and my usual fear of deep water just had to be put on hold if I was to experience swimming the Blue Hole.
You can access the Blue Hole directly from the beach which makes it extremely bazaar yet exciting. For those staying in the near by city of Sharm El Sheikh, tours run regularly.
BOOK A TOUR:
Full Day tour to Blue Hole from Sahrm El Sheikh– includes lunch, camel ride and colored canyon hike (see more on colored canyon #15)
Priced from USD $32 per person
Blue Hole Tour from Dahab – includes lunch and either jeep or camel transfer from hotel
Priced from USD $28 per person
6. Explore the expansive Valley of the Kings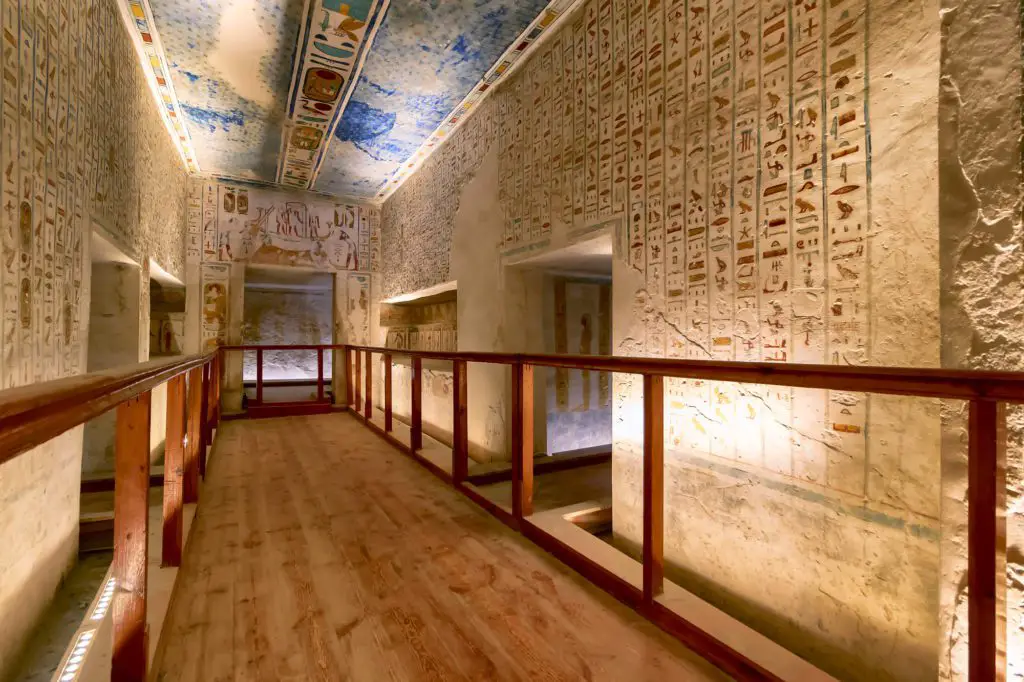 The world's most famous archaeological site is The Valley of the Kings.
The mass tombs and chambers that reside here were the final resting place of many royal figures. The most famous tomb is that of Tutankhamen, discovered in the 1920's.
There are over 63 tombs all containing a series of chambers, some up to 120 chambers. This gives you an idea on the massive size of this place.
Valley of the Kings is undoubtedly the most elaborate complex in all of Egypt and a visit here is one of the best experiences in Egypt you will do.
Located on the West bank of the Nile near the city of Luxor, visitors can gain easy access via an organised tour.
A visit to Valley of the Queens is also well worth it, as the colors that adorn the walls are so well preserved and even more vivid in my opinion than Valley of the Kings. You can see the Queen Nefertari tomb here, a true highlight. While many tend skip this stop, I recommend you go see it. Plus the crowds are much smaller which is a great bonus.
BOOK A TOUR:
Valley of the Kings / Valley of the Queens / Hatshuput Temple from Luxor – includes all entrance fees, hotel pick up and Egyptologist guide
Priced from USD $102 per person
7. Immerse yourself at Abu Simbel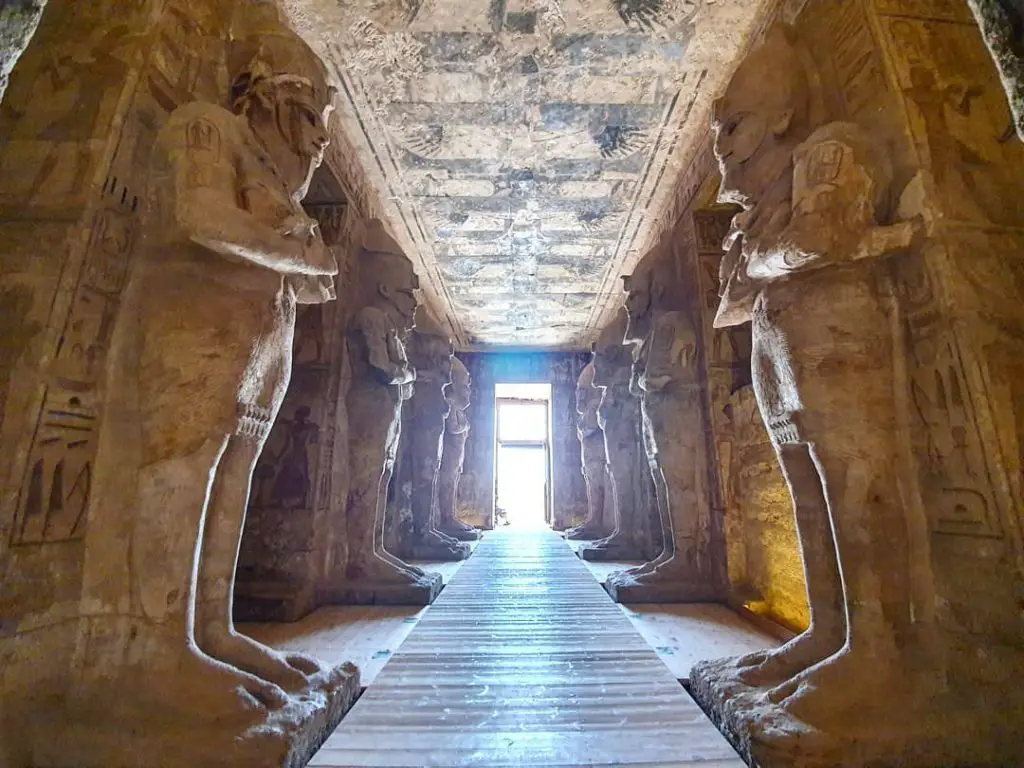 Abu Simbel is one of Egypt's most prized ancient sites, attracting visitors to make the journey each and every year.
These two towering rock temples are a monument to the king Ramesses II and his queen, Nefertari. Inside the sanctuaries you'll find incredible statues and hieroglyphs to view. To really gain an insight into Abu Simbel an Egyptoligist is highly recommended. Besides you've come this far not to just look at the beauty I'm sure, so do yourself a favour and make sure your tour has a fully qualified guide.
The whole complex had to be painstakingly relocated in 1968 after the creation of Lake Nasser which threatened to flood the area.
Abu Simbel is located in Upper Egypt near the border of Sudan.  Tours to the complex usually start in the wee hours of the night from Aswan in order to avoid the extreme heat, and takes around 8 hours return.
BOOK A TOUR:
Private tour to Abu Simbal from Aswan – includes hotel pick up
8. Sip Bedouin Tea in the desert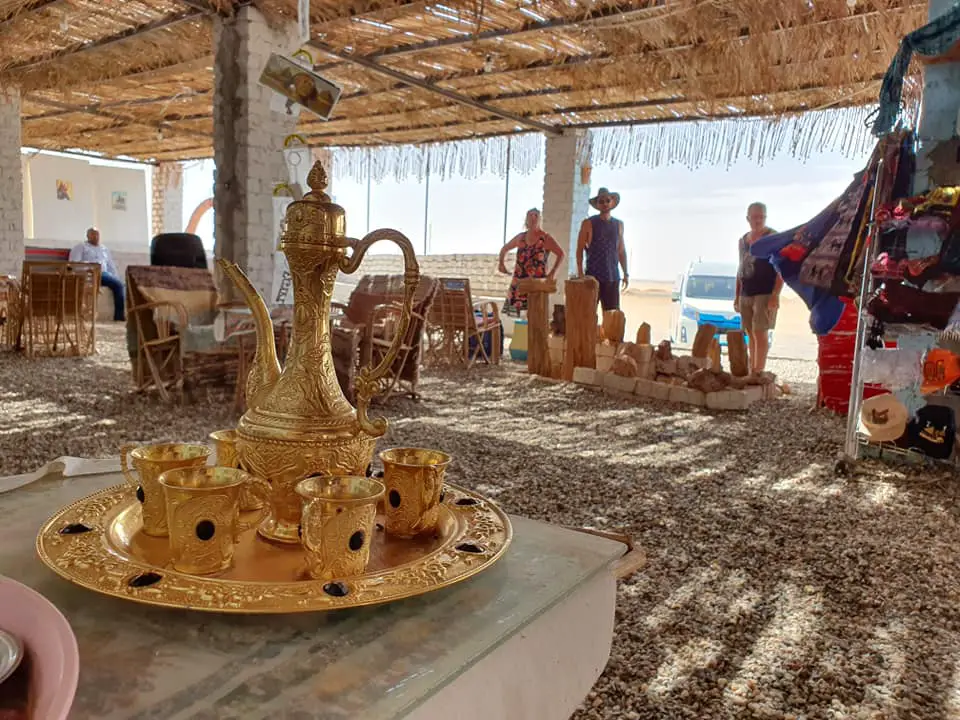 Experience the surrounds of the desert while sipping Bedouin Tea. While you may be wondering why drinking tea is considered an experience, you really have to try it to know.
Imagine being out in the middle of the desert in the harsh surrounds of endless sand, resting under the shade of a Bedouin tent sipping tea. A colourful collection of rugs and soft cushions is the perfect resting place for any weary traveler.
It was on my second trip to Egypt that I discovered the wonderful flavours of Bedouin Tea. A mix of loose black tea leaves and assorted herbs of marmaraya and habuck, the tea has long been consumed by the Bedouins who live in the deserts of Egypt.
This sweet tasting tea is actually a delight in the heat of the day and I always look forward to enjoying my next cup.
Traditionally Bedouins occupy the Sinai Peninsula which is the best place to experience it, but you can always ask a local coffee shop if they serve Bedouin tea.
9. See Coptic Cairo starting at the Cave Church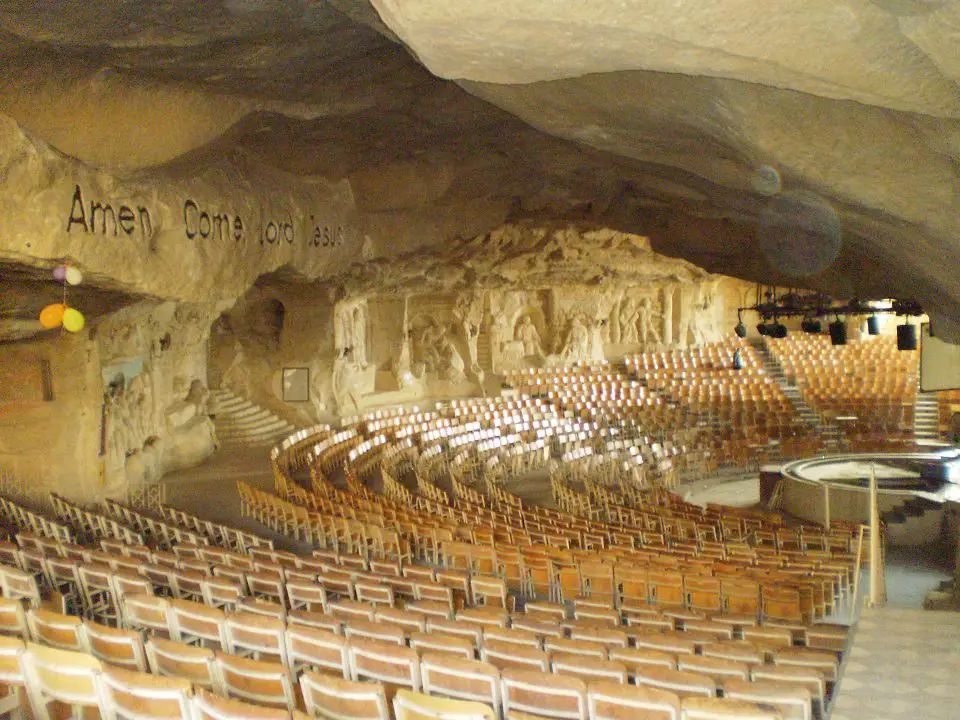 Did you know that only around 10% of Egyptians are Coptic Orthodox Christians, with the other 90% being Muslim. With the Musim conquest taking place around 641AD, Copts were either forced to convert their religion or pay a tax to keep it.
Visiting Coptic Cairo and the Cave Church is one of the best educational things to do in Egypt.
The Cave Church, also known as the Monastery of Saint Simon is in the Makattam mountain area. The cave walls offer a shaded and cooling place for all visitors to explore and marvel at the largest church in the Middle East.
Located in greater Cairo in an area known as "Garbage City" the drive through one of Egypt's most poverty stricken slums on the way to the church is somewhat depressing , but it also opens your heart to feelings intense compassion.
The Church itself attracts thousands of Christian worshipers each and ever week and you can gain access via car or on a tour.
Coptic Cairo is located in a separate region of Cairo, and has a large concentration of Coptic Churches which you can visit.
BOOK A TOUR:
Cave Church & Coptic Cairo Tour – includes guide and lunch
Priced from USD $50 per person
10. Climb the magnificent Mount Sinai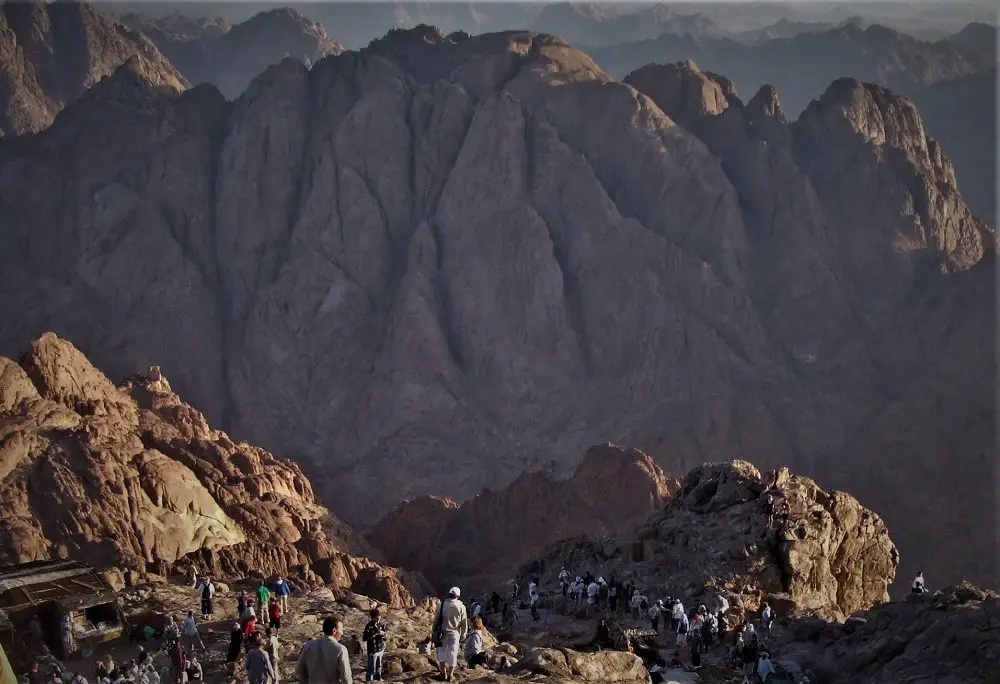 When it comes to unique travel experiences in Egypt, there is nothing more majestic and exhilarating than making the trek up Mount Sinai. it is known as the mountain where Moses was given the ten commandments. 
Having taken on the mountain on two of my previous trips to Egypt, I can happily testify that that this is a mind blowing adventure.
Guests will be picked up from near by resorts on the Red Sea such as Sharm El Sheikh, Taba and Dahab early evening for the drive through the desert to the base of the mountain.
The track winds its way slowly to the peak of Mount Sinai under the cover of darkness, with the night sky illuminating the surrounding mountains. Once you reach the summit it's a short wait for the early morning sunrise.
Significant and sacred, climbing Mount Sinai is on the top of my list as most incredible things to do in Egypt.
For a full overview of this tour, you can my personal account here – Climbing Mount Sinai in Egypt – What to expect
BOOK A TOUR:
Mount Sinai Tour from Sharm El Sheikh – includes Bedouin Guide and entrance fees plus a visit to St Catherine's Monastery
Priced from USD $48 per person
Mount Sinai Tour from Dahab – includes Bedouin Guide and entrance fees plus a visit to St Catherine's Monastery
Priced form USD $
11. Take a camel ride around the Pyramids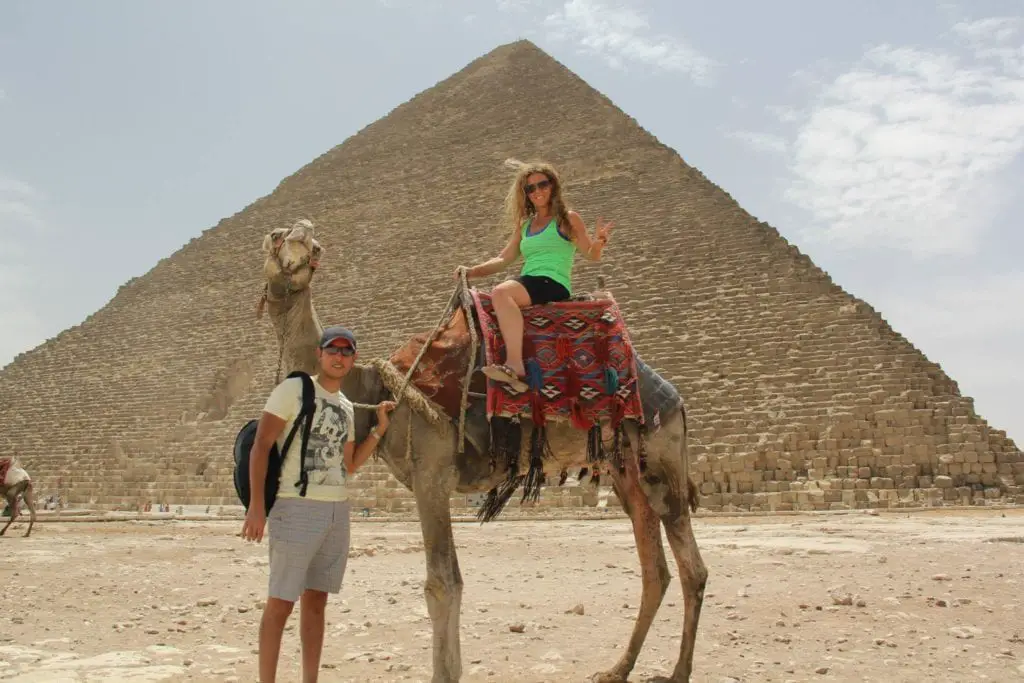 There are plenty of places to ride a camel in Egypt. From the pyramids to the beach resorts and wherever you are most likely staying.
Undoubtedly, one of the most popular places to ride a camel is at the Pyramids. The ride takes you further out into the desert to the Giza Plataea, which is where you can see some of the best vantage points of all the pyramids located here.
Book a tour:
Half Day Pyramids with camel riding – includes hotel pick up, entrance fees and lunch
12. Be amazed at the Grand Egyptian Museum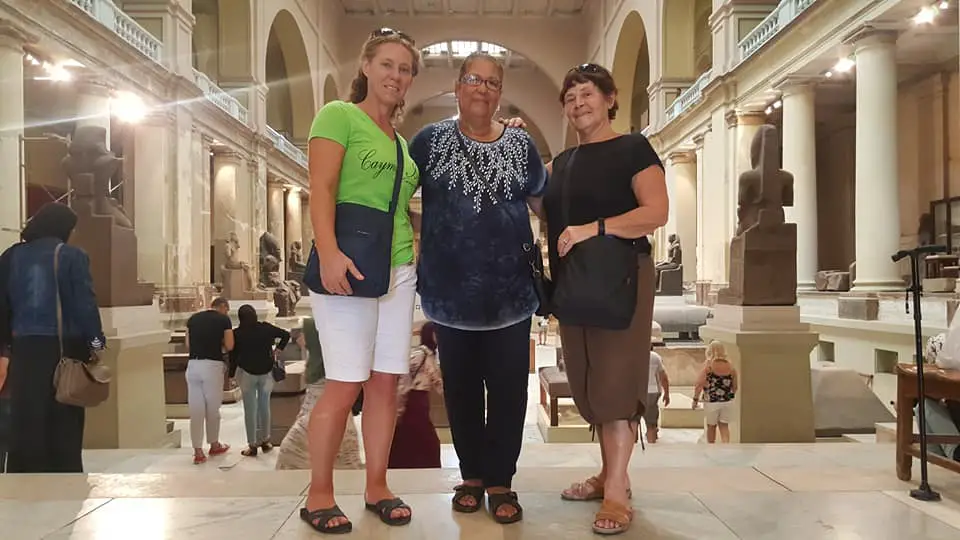 With the new Grand Egyptian Museum set to open in November 2022, I'm desperately waiting for the chance to see it for myself. Until, then, you can still access the old museum in downtown Cairo.
It's quite mind boggling when you tour the museum, to fathom how ancient yet how so well preserved the artifacts are. You'll need to allow up to 3 hours at least to see it all, if not more.
The latest museum is located out near the pyramids and will be the largest in the world dedicated to one civilization. With over 100,000 artifacts on display and over 20,000 of those never seen before, it is going to be quite an experience.
Expect to see the entire Tutankhamun collection and every ancient Egyptian civilization represented here. Also, King Khufu's Boat which has always resided at Giza Pyramids has now been moved the new Grand Egyptian Museum.
The massive project to build and relocate has been pushed back several times but I'm guessing it will be worth the wait.
13. Spend a day in Alexandria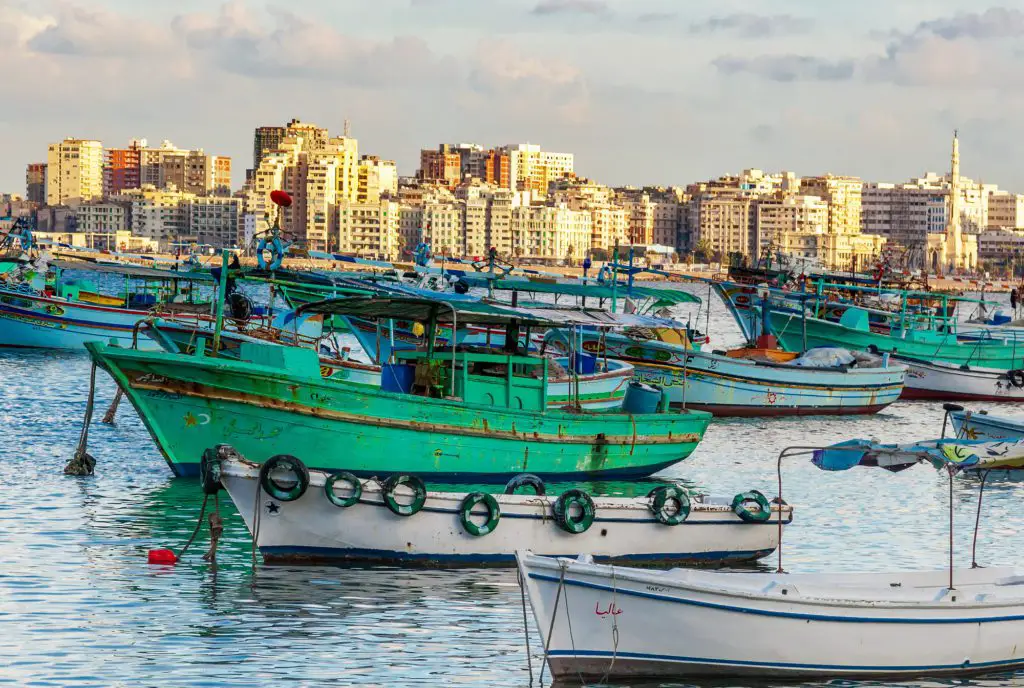 The city of Alexandria is home to a vast amount of experiences and well worth a day visit from Cairo. Located in the northern part of Egypt on the Mediterranean Sea, Alexandria is Egypt's second largest city.
You'll be able to see a lot of impressive attractions on a day trip here including the impressive Roman Amphitheater, Built in the 4th century AD during the reign of the Romans in Egypt, it was only discovered after workers clearing the land for construction found iron columns indicating something was buried underneath.
Be sure to also visit the Library of Alexandria, an architectural masterpiece of museums and galleries .
The Catacombs of Kom Ash Shuqqafa are another marvel you must see. Discovered in 1900 when a donkey fell down a shaft, it really makes you realize why Egypt is considered so mystique.
Finish on the coast at the Citadel of Fort Qaitbay. Once a defensive fortress built in the 15th century, a wander inside is quite interesting. You'll notice the Mediterranean breeze that penetrated the inner halls and the views across the city and out to sea are stunning.
BOOK A TOUR:
Alexandria Day Tour from Cairo – includes Roman Amphitheater, Pompey's Pillar, Alexandria Library, Citadel of Fort Qaitbay & Catacombs. All entrance fees, guide and lunch included.
Priced from USD $110 per person
14. Wander the endless alleyways of Khan El Khalili Market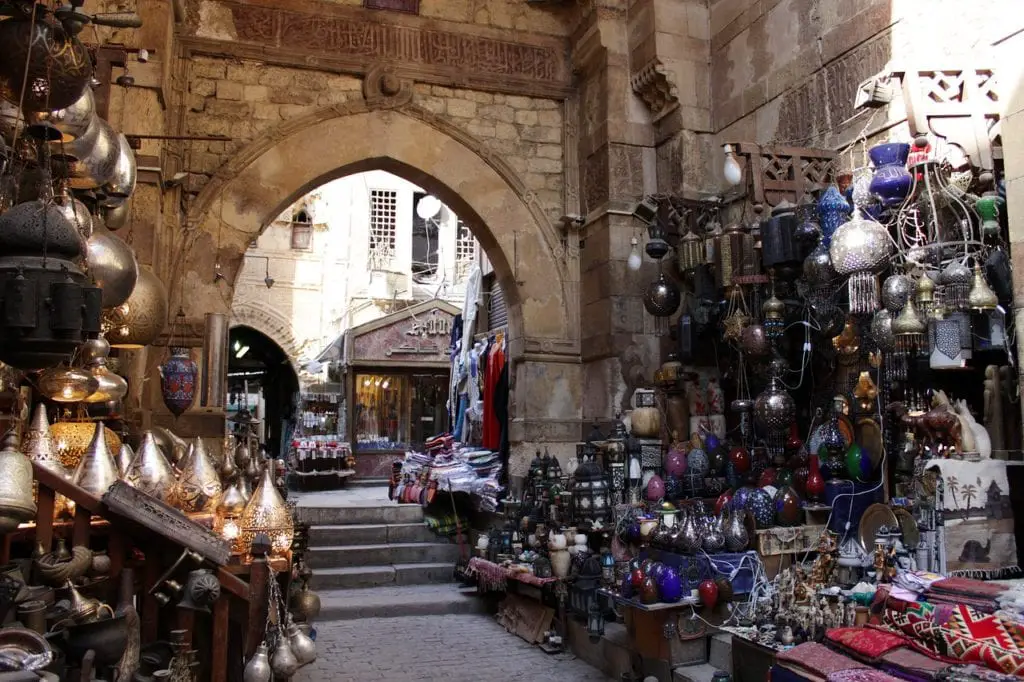 Located in Cairo, Khan El Khalili Market is the biggest and best souk market geared toward tourists and run by locals.
You can purchase everything from rugs, lanterns, cushions, clothing, home wares and so much more.
Original trading began here in the 14th century with it now being a major attraction for foreigners and locals alike. You'll have to brush up on your bartering skills if you plan to purchase anything, otherwise simply explore the many hidden alleyways and stay for a meal in one of the many cafe you'll find here.
15. Wind your way through Colored Canyon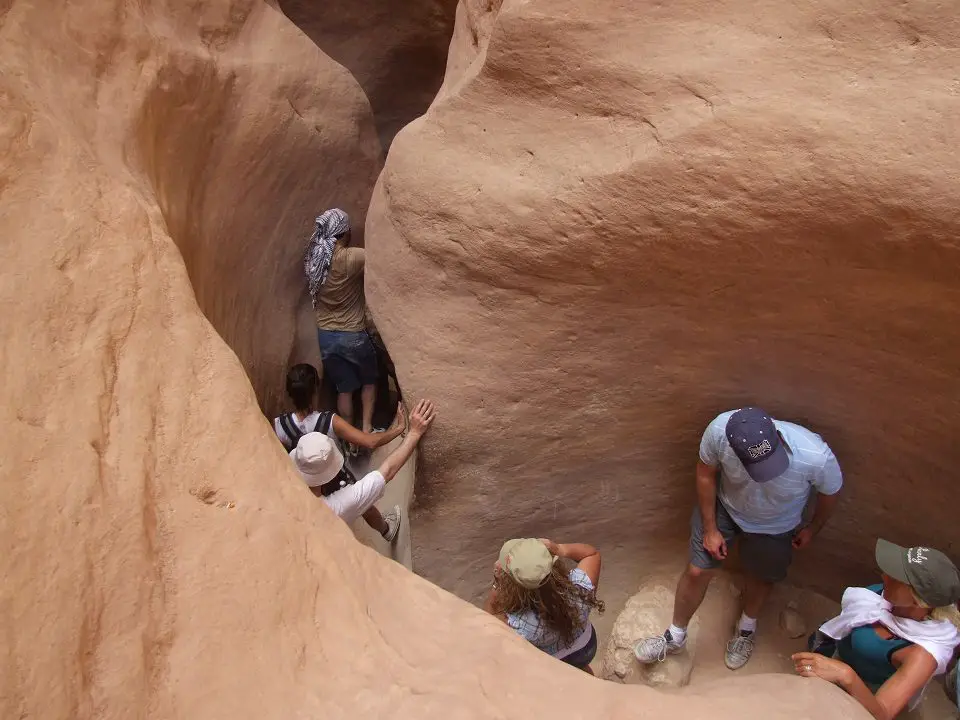 One of my favourite places on the Sinai peninsula is Colored Canyon. You'll traverse over 800 meters through the canyon, capturing the ever changing colors of the rock wall within. Visitors must manoeuvre around rocks and through tight crevices to access the canyon, making it an exciting and adventurous attraction.
This magical place is located in South Sinai near the town of Nuweiba.  A natural wonder , the canyon is both striking in color and contrast and I highly recommend pursuing this Egypt experience during your time in Egypt.
Visitors can take a tour to the Colored Canyon from Sharm El Sheikh which also includes a visit to the iconic Blue Hole.
BOOK A TOUR:
Colored Canyon Day Trip – includes lunch and visit to Blue Hole in Dahab.
Priced from USD $60
16. Camp in the magnificent White Desert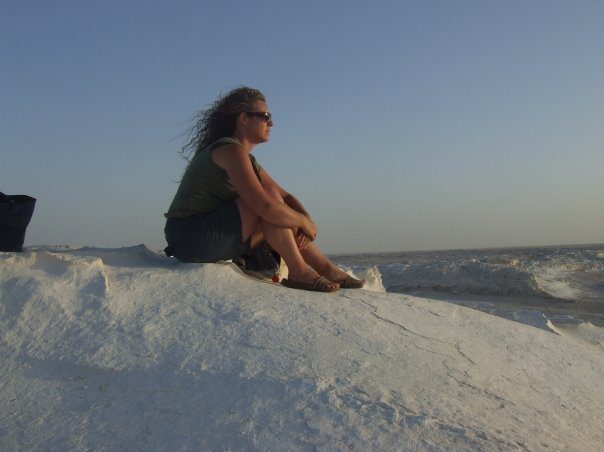 The White desert is part of the Greater Western Desert and is quite an amazing phenomenon. The chalky mushroom formations and white landscapes make this place very unique.
Located between the cities of Cairo and Luxor, the White Desert is not seen by many tourists due to the distance you need to travel to get there. I think it makes it even more special when you do decide to see it for yourself, and the best way to see it is by camping there.
You'll feel completely isolated and at peace during your time in the White Desert. A truly unique experience.
BOOK A TOUR:
2 Day Camping White Desert + Bahariya Oasis – includes all camping gear and meals
Priced from USD $264 per person
17. Pay your respects at El Alamein War Cemetery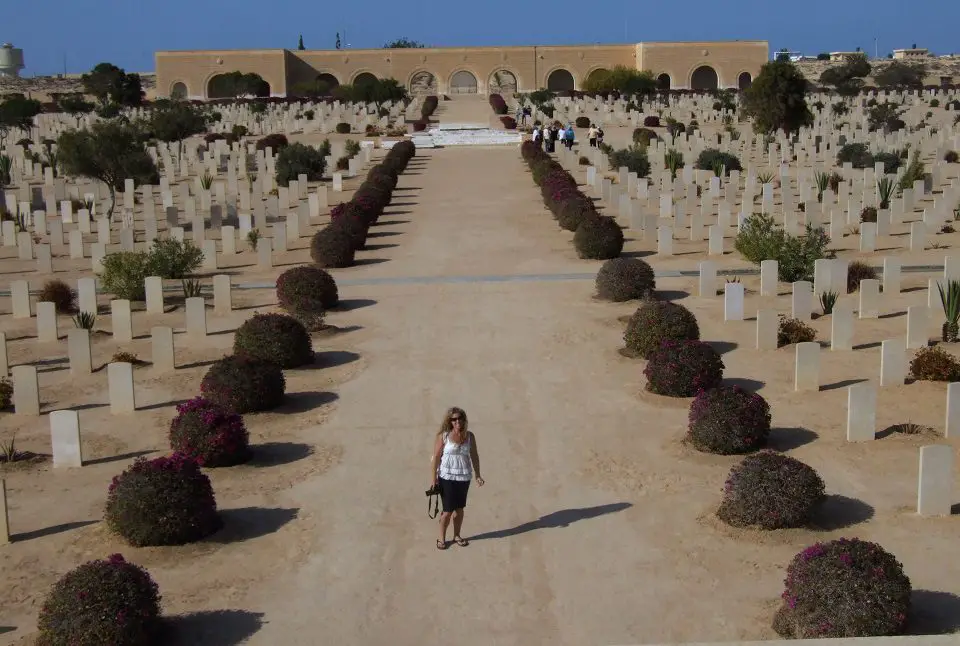 Situated on the Mediterranean coast 106 km west of Alexandria, the El Alamein War Cemetery is the final resting place of nearly 7000 Commonwealth soldiers. Many fought the battle of El Alamein which was part of the Western desert Campaign during World War 2.
Australia, Great Britain, New Zealand and Canada are all represented here.
The long rows of regimented graves can be visited out of hours when a police guard oversees the area.
BOOK A TOUR:
Full day tour to El Alamein form Cairo – includes private tour
18. Dive or Snorkel the magnificent Red Sea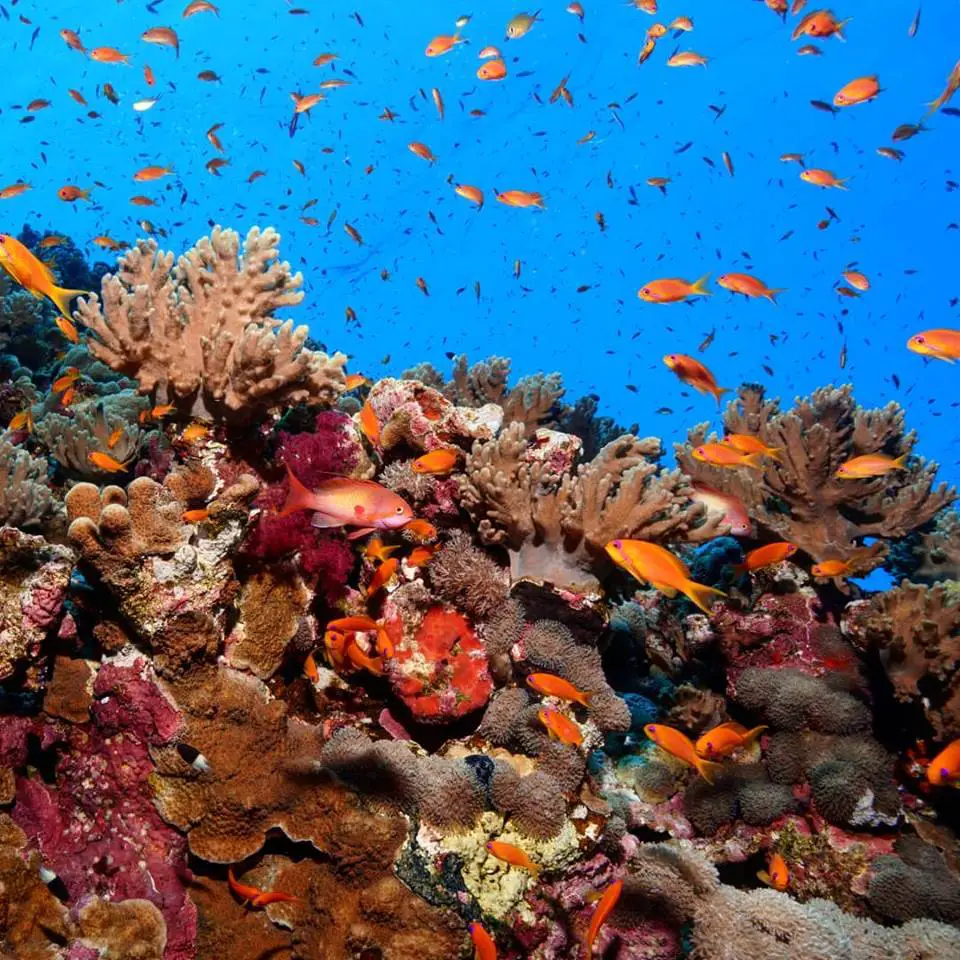 There is no better location than the Red Sea to go on a dive or snorkel trip. The warm tropical waters are home to some of the most beautiful soft and hard coral formations as well as marine life you could ever witness.
Most of the coast line of Egypt is fringed with reef so you can access it from many resort locations including Sharm El Sheikh, Dahab, Hurghada an Marsa Alam.
Diving or snorkeling the Red Sea is without doubt an Egpyt experience you will want to make time for. While boat excursions will take you to some of the best locations, you can also snorkel off shore in plenty of locations too.
19. Enjoy a Traditional and Cultural Show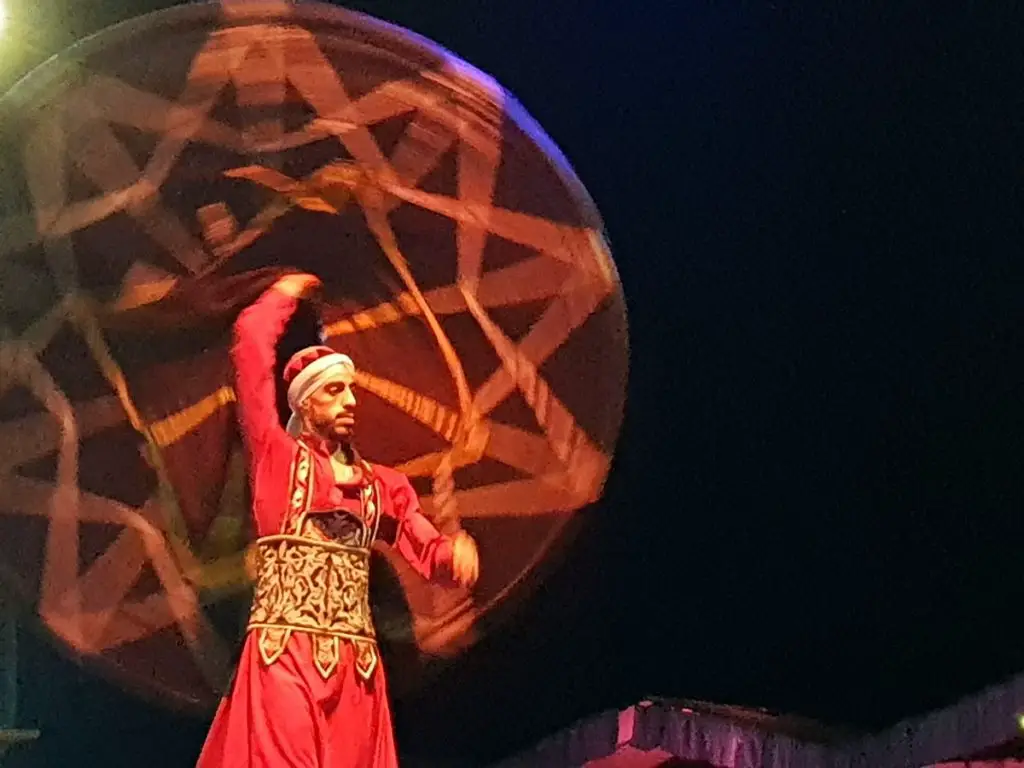 The magic of a tradition Egyptian show is one that should be witnessed. You can see them all over the country, particularly in high traffic tourist areas such as Luxor, Hurghada and Sharm El Sheikh.
Of course, a true Egyptian show would not be without seeing Belly Dancing. Originating in Egypt, this Arabic expressive dance is powered through the torso and hips.
If you also get a chance to see the Tenoura dance while in Egypt, you'll be wowed. The dancer wears a large weighted skirt which is spun at great speed non stop for the entire show. I think you have to be there to appreciate how difficult this looks.
20. Indulge in Egyptian Food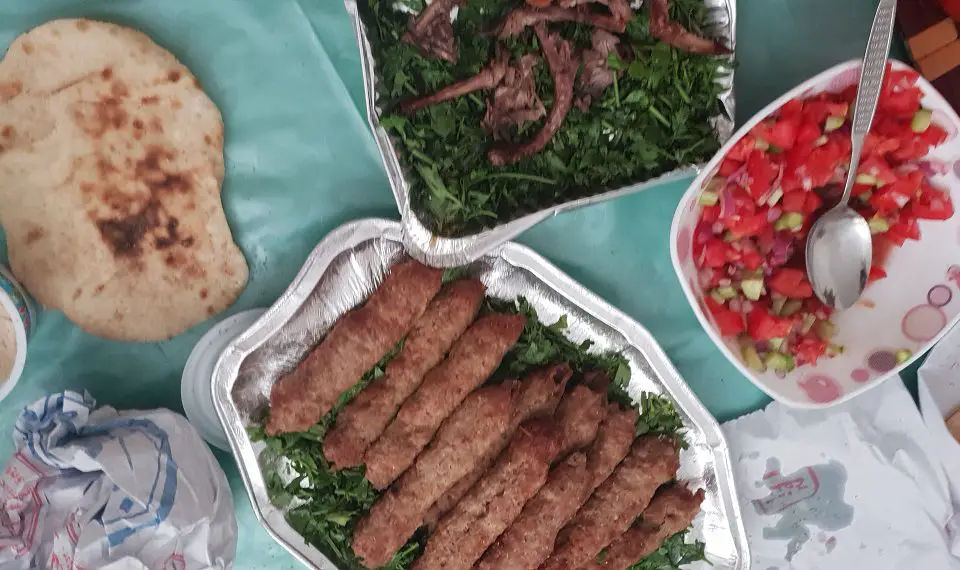 If we are going to talk about things to do in Egypt, then trying the local food is a must.
Think BBQ meats, kebabs, pickled vegetables, flat bread, dips and falafel. It's exotic, loaded with spices and wonderfully delicious.
Some of Egypt's best dished include:
Kebabs – mouth watering pieces of grilled meat goes well with flat bread and salad.
Kofta – ground meat and spices rolled into a sausage shape
Shawarma – thinly sliced grilled meats and salad wrapped in a flat bread
Kushari – rice, lentils, pasta and tomato sauce makes a great vegetarain option
Falafel – chick peas ground and rolled into balls then deep fried.
For sweets you can't go past Basbousa, a syrupy semolina cake and Kunafa which is made with shredded pastry, soft sweet cheese, nuts and plenty of sugar sweetness.
21. Soar into the sky in a Hot Air Balloon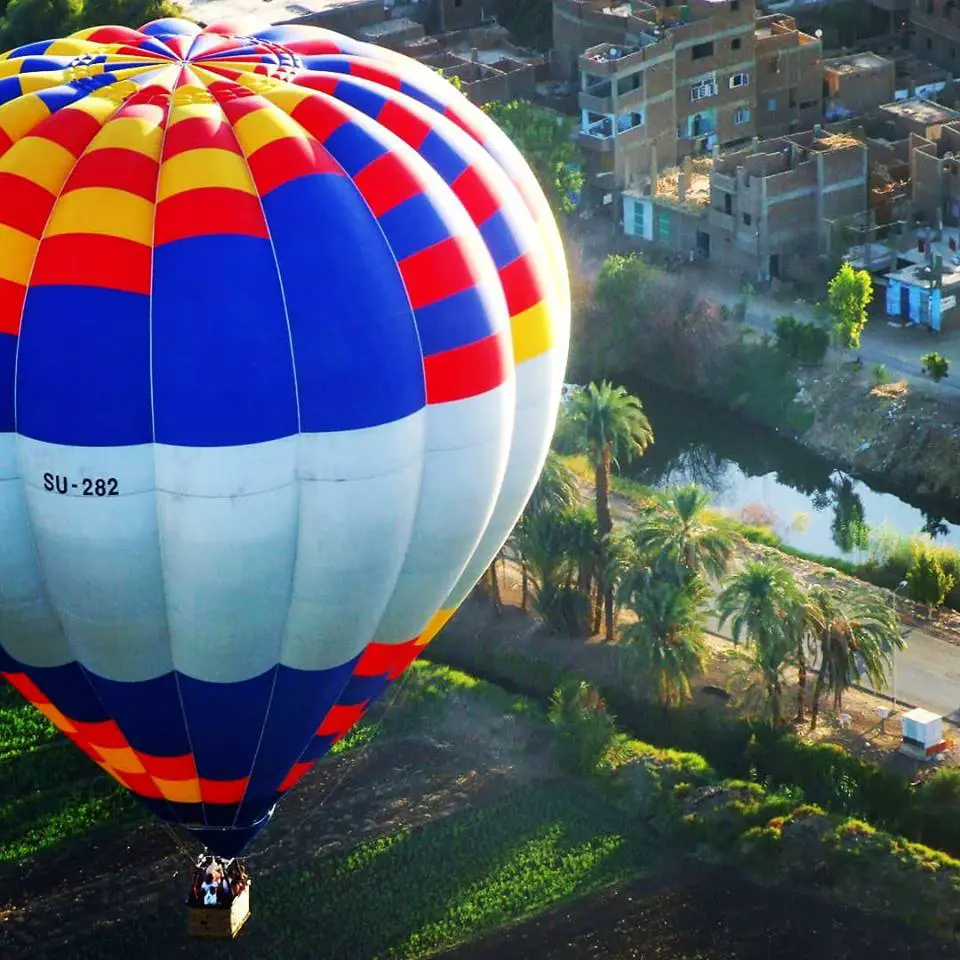 My first ever hot air balloon experience was in Egypt, soaring over the Nile.
I was apprehensive due to my fear of heights, but my traveling companion insisted on it. I figured, if I was going to go on a hot air balloon ride, it might as well be in an iconic location.
A hot air balloon rides always seems to require waking up extra early and hitting the skies at sunrise.But I must admit it is quite a magical time.
Tours depart from Luxor and travel along the west bank of the Nile. The trip length and conditions on the day will determine how far you float before descending back down again. If you are lucky you'll get to see the temples of Karnak & Hatshepsut Temples and Valley of the Kings.
It is also worth noting that many of the cheaper tours do not venture far and only hover above your starting point. For this reason, pick your tour carefully. Expect most trips to allow 45 minutes in the air.
BOOK A TOUR:
45 minute Hot Air Balloon Ride from Luxor – includes hotel pick up, refreshments and boat transfers across the Nile. Yes, this tour includes seeing the iconic sites in the area.
Priced from USD $120 per person
22. Tour the dramatic Sakkara Pyramids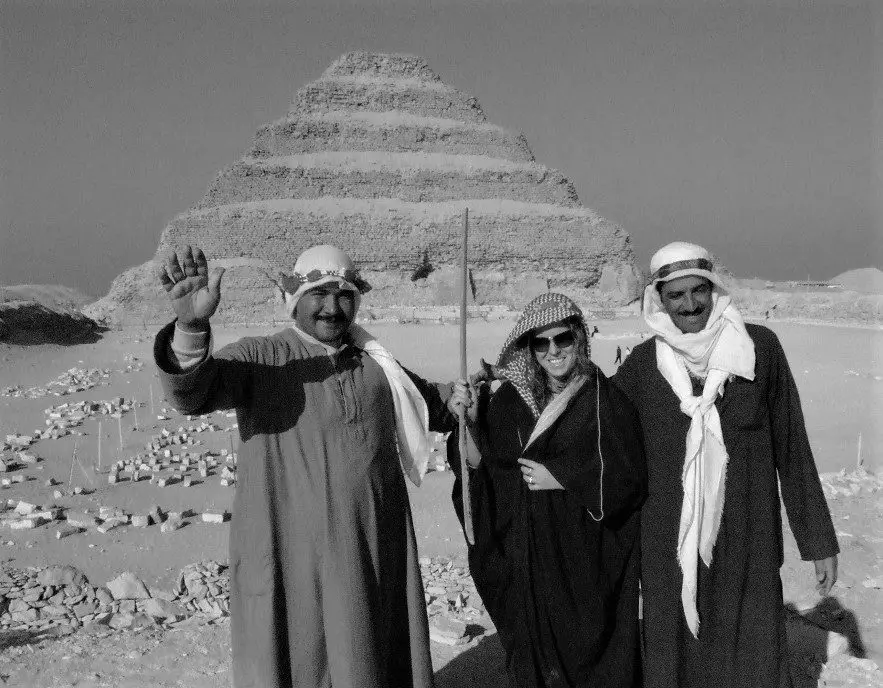 Sakkara contains many pyramids including Djoser, which is also known as the Step Pyramid.
It is an absolute must see Egypt experience and completely different from the Pyramids of Giza.
Once people see the Great Pyramids, they assume they don't need to make the trip out to Sakkara, but I beg to differ. While it may not seem as elaborate, I can promise you'll get a completely different experience here. But I do believe you need a tour guide to appreciate its history and relevance.
Something you might not know is that Sakkara Pyramids are older than Giza by around 200 years. The other big difference here is the underground chambers and tombs you can see here that you won't at Giza. It is an absolute treasure trove of things to see within this ancient burial ground.
Located south of Cairo, Sakkara is a wonderful place to visit while in Egypt.
Half Day Sakkara, Memphis and Dahshur Tour from Cairo – includes all entry fess, Egyptoligist guide and hotel transfers
Priced form USD $60 per person
23. Dip into the waters of Ras Mohammed Marine Park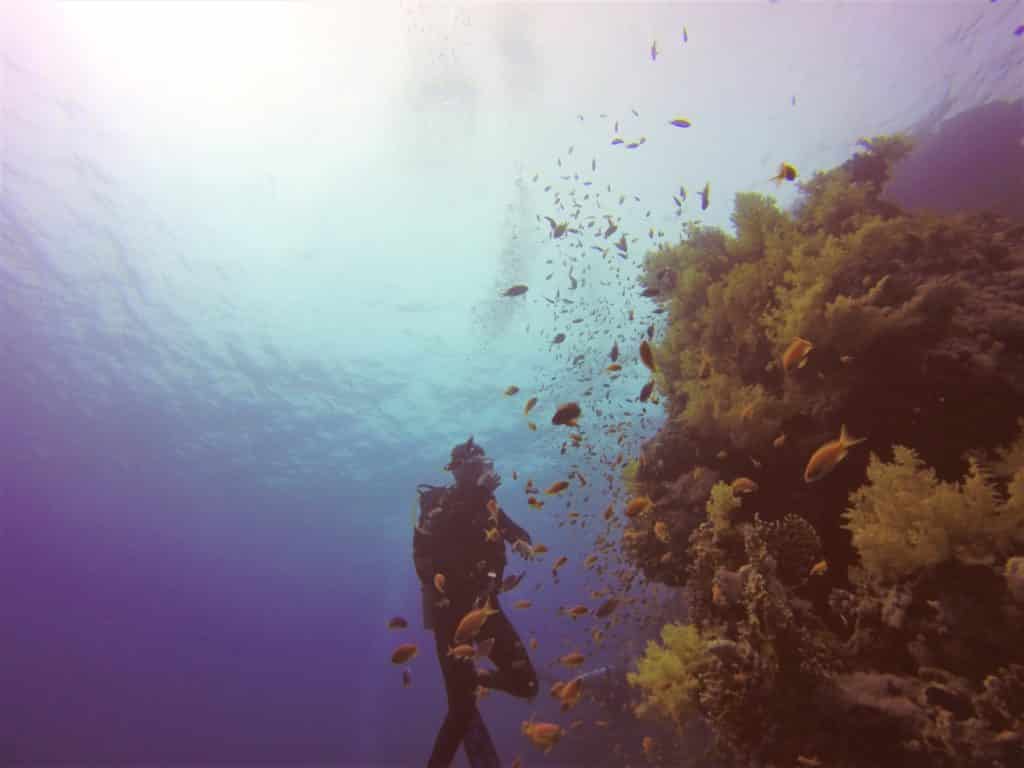 A trip to Ras Mohammed is unmissable for those who want to experience world class diving or snorkeling.
The reefs in this area are outstanding, and of all the snorkel spots in Egypt I would not miss this one.
More than 220 species of coral are found here, 125 of them soft coral. It is also home to an abundant amount of sea life making it truly amazing. The park is characterized by vertical overhangs and expansive coral gardens. Simply put, it's an absolute must.
Half Day Ras Mohammed Snorkel by bus – includes transport and entry fees
Priced from USD $20 per person
Ras Mohammed DIVE by boat – includes hotel pick up, entrance fees and lunch
priced from USD $76 per person
24. Spend a night under the stars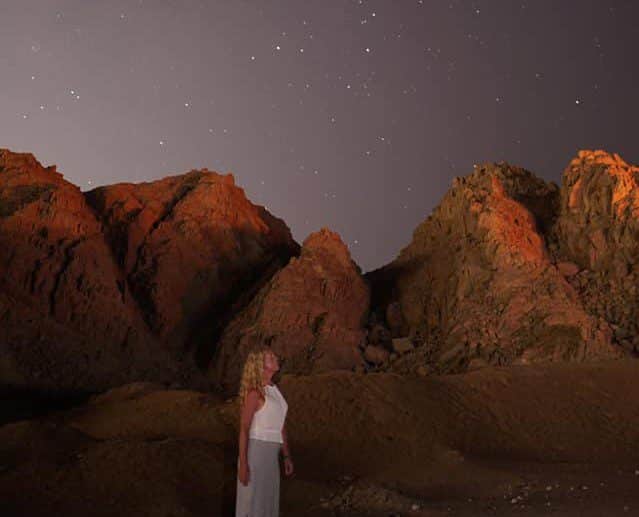 Star gazing in the deserts of Egypt is one of those really special experiences.This photo above was taken near Sharm El Sheikh where we drove away from any light pollution.
It's not till you move away from the cities that you get to see such a wonderful light show. Throw in a hot and arid desert landscape and it becomes incredibly magical.
25. Cruise the mighty Nile River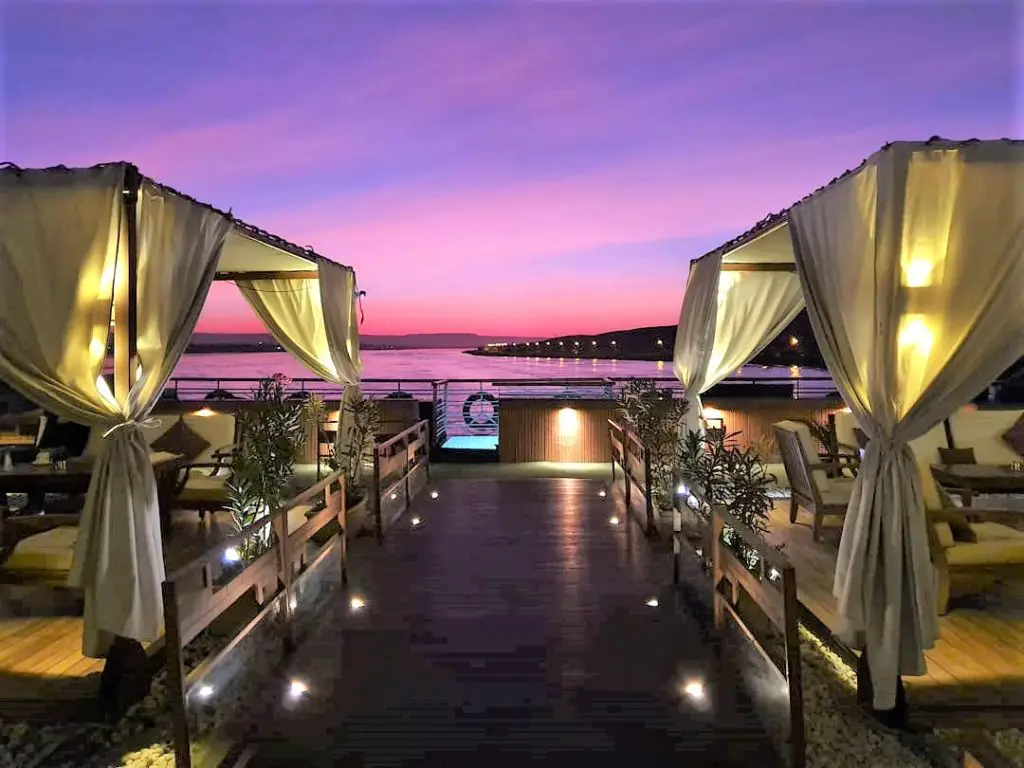 After exploring so many ancient sites, a cruise on the Nile is a welcome way to relax as you take in the sights.
The cruise ships either do Luxor to Aswan or Aswan to Luxor. Most are 3 to 4 nights on average and it includes all meals and onboard entertainment.
This is your chance to see Egypt from a new perspective while you make your way from one city to the next. Most cruises will also make stops along the way to see points of interest and you can choose to stretch your legs or stay back and enjoy the scenery instead.
SPECIAL TOUR PACKAGE– see the following tour including 3 night cruise, all meals, entertainment, Hot air balloon ride and Abu Simbel package.
Priced from USD $343 per person
26. Experience the best of Egypt on an organised tour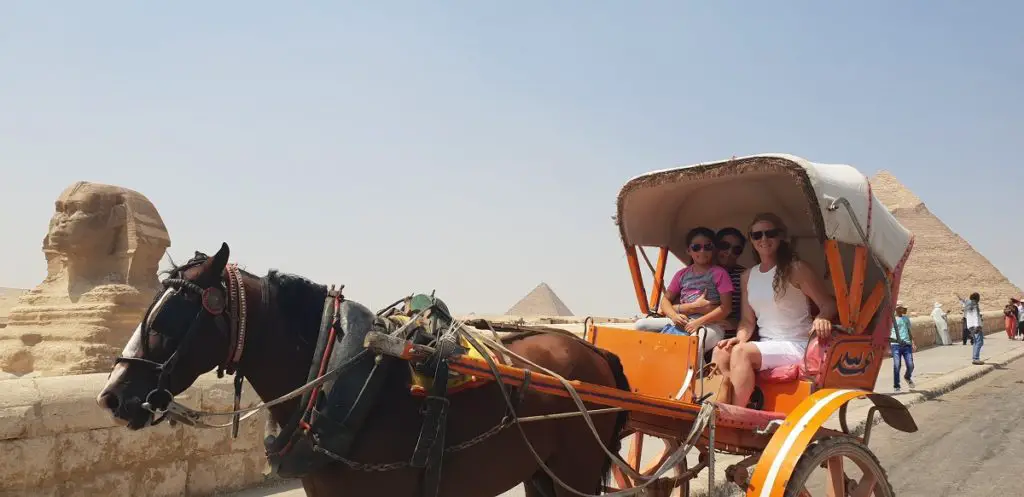 I hope you liked all my Egypt experiences and incredible things to do in Egypt.
It's understandable that you may be feeling overwhelmed about seeing Egypt independently. If that is the case, I recommend an Egypt tour for your peace of mind.
This 8 day tour of Egypt takes in Cairo, Luuxor and Aswan including Abu Simbel, 4 day Nile cruise and Hot Air Balloon Ride. It also includes all meals, transfers and Egyptologist Guide for USD $800 per person.
In addition you could add a couple of extra nights in Cairo to explore more experiences in Egypt and a few nights on the Red Sea at your chosen beach side resort. As mentioned, I personally love Sahrm El Sheikh for added attractions and incredible dive and snorkel opportunities.
You can read more on my What to do in Sharm El Sheikh – 22 amazing things to do here.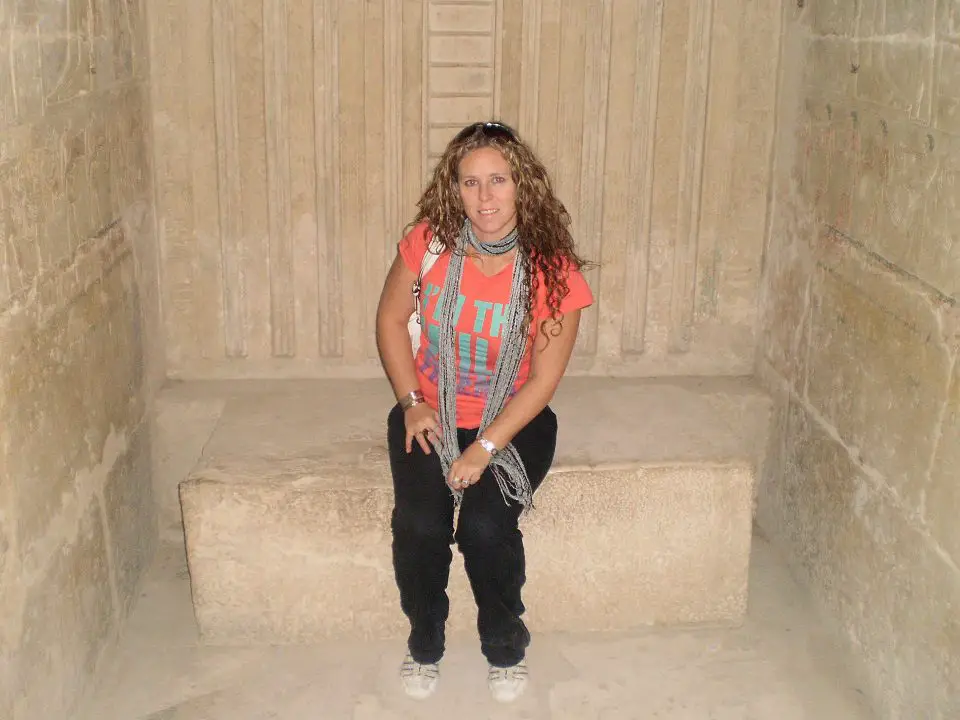 ---
I love this wonderful and mysterious country. It is forever surprising me and has become my second home.
Do yourself a favour and book some of these amazing Egypt experiences. Also, spend that bit extra on a qualified tour guide in places like Abu Simbel, Sakkara and Alexandria, It makes all the difference to learning more about the history versus only looking at it and knowing nothing.
See you in Egypt xx
More Egypt articles