As an Amazon Associate I earn from qualifying purchases. I get commissions for purchases made through links in this post.
This EGYPT 2 WEEK ITINERARY features the most sought out locations and ancient wonders that you could possibly imagine. But it also features the best and unique "must do"things you simply shouldn't miss, with all estimated costs included. (under USD $1200 per person) While many Egypt itineraries only include the usual tourist activities, I promise to deliver a stunning itinerary that comes from having done over 11 trips to Egypt. Thoughtfully curated, this action packed 14 day Egypt itinerary is simply stunning from start to finish.
Egypt is not just a destination, it is truly an experience
Traveling to Egypt on a budget? Read these related articles.
The BIG 2 week Egypt itinerary Highlights
This 2 week itinerary for Egypt is based on my extensive travel around Egypt over the last 14 years and trips totaling 11 so far. Yes, I plan to keep visiting more in the future.
Be sure to also read my article on Best Egypt travel tips from an expert – FAQ's answered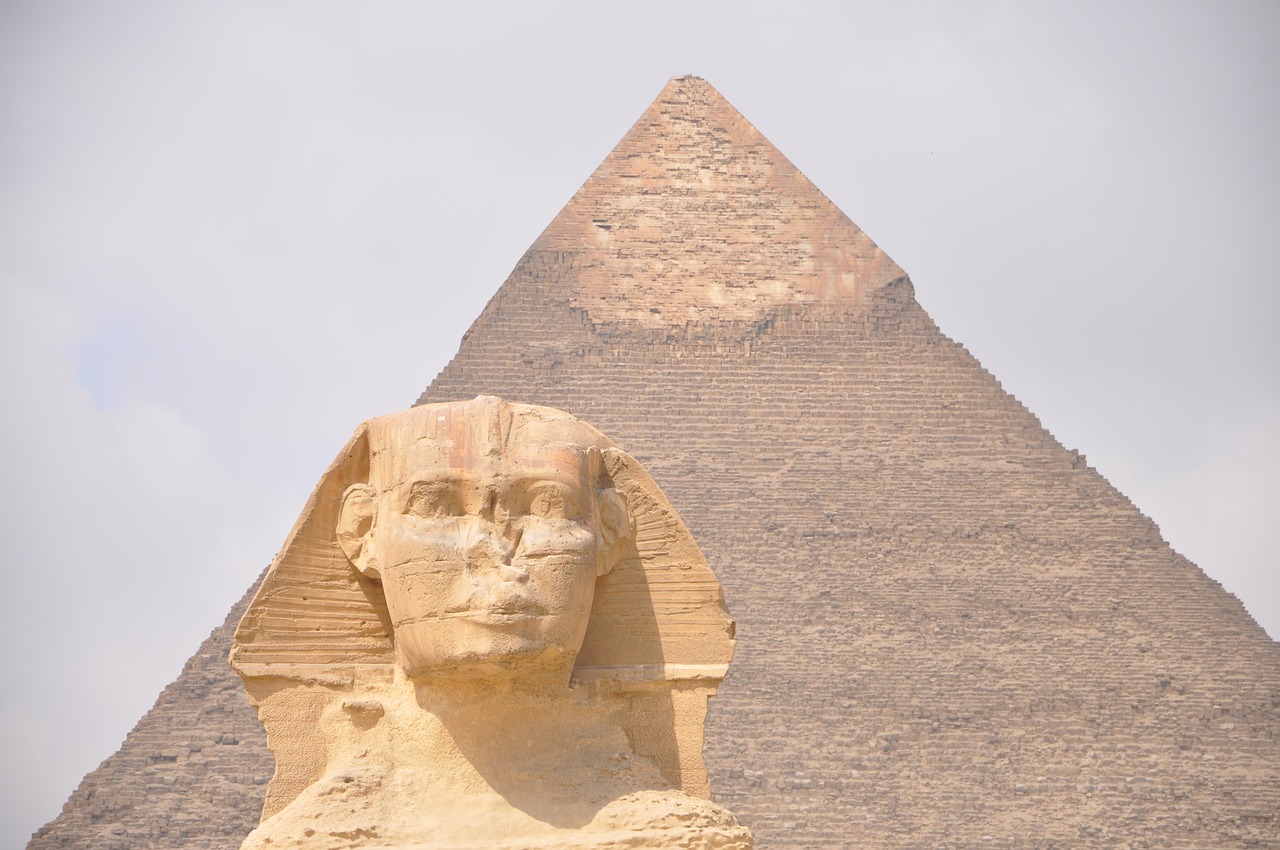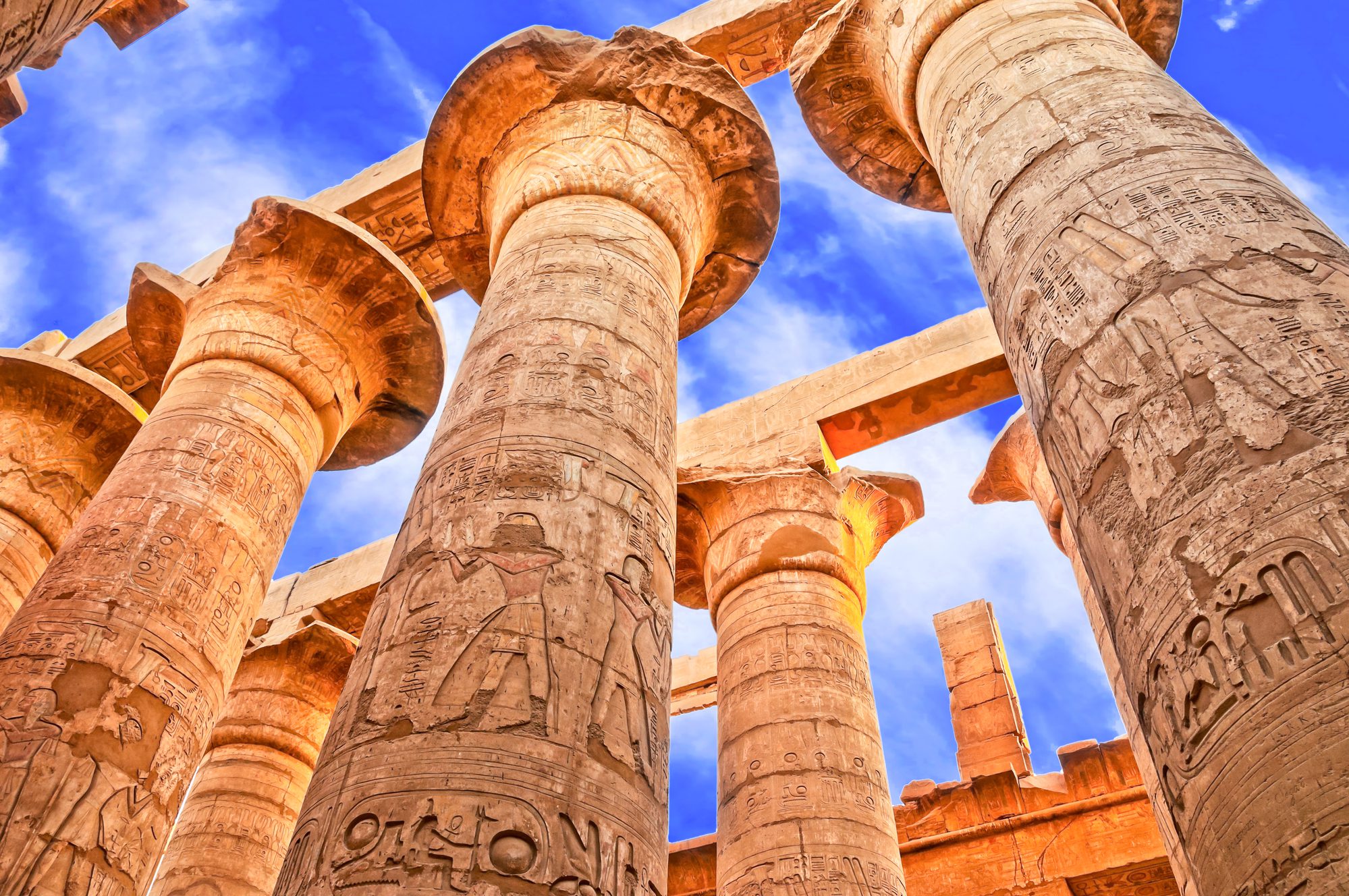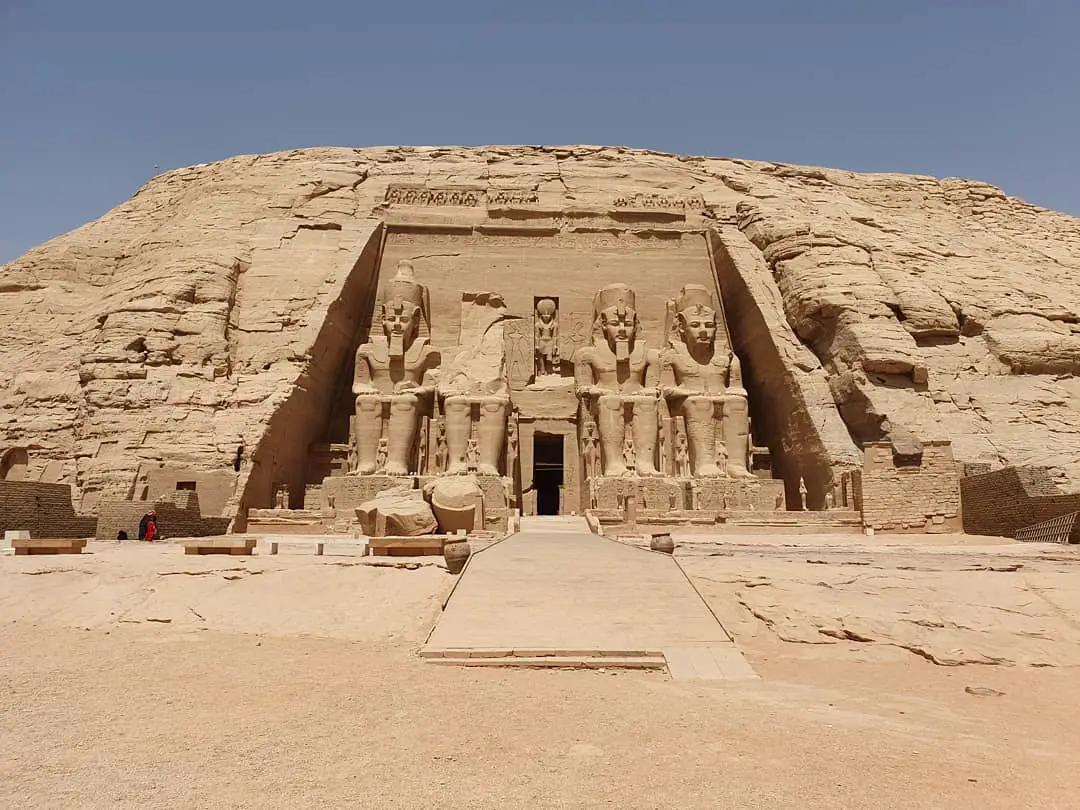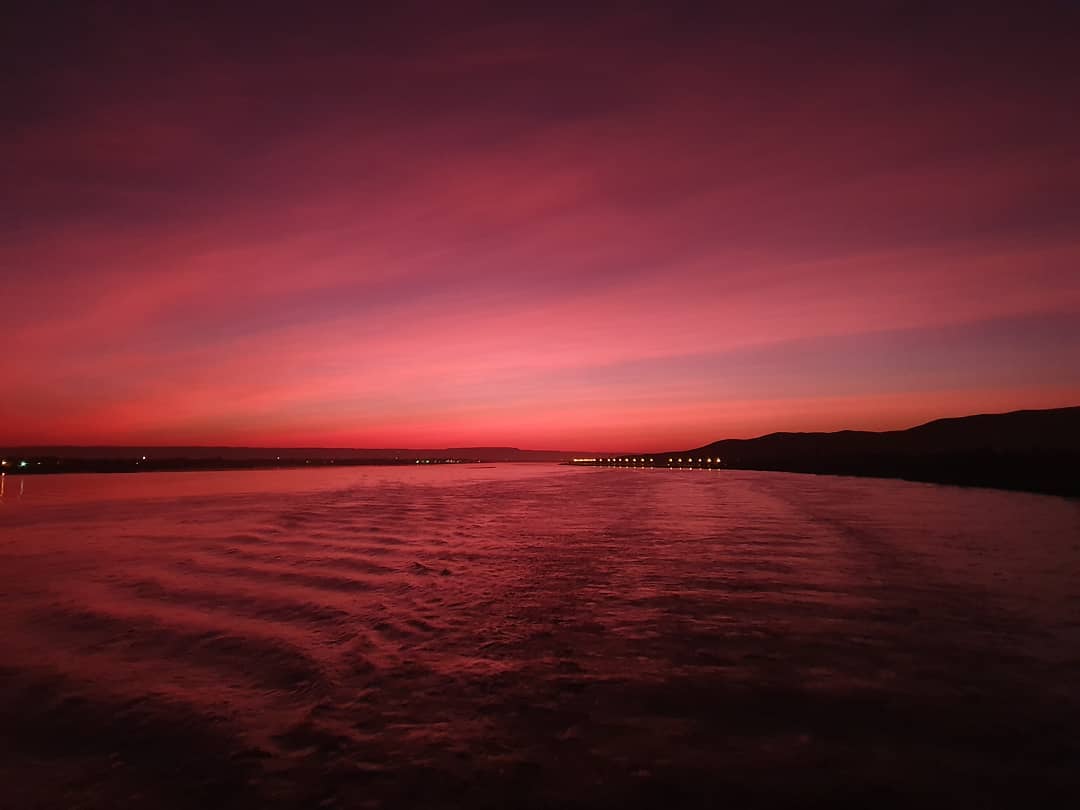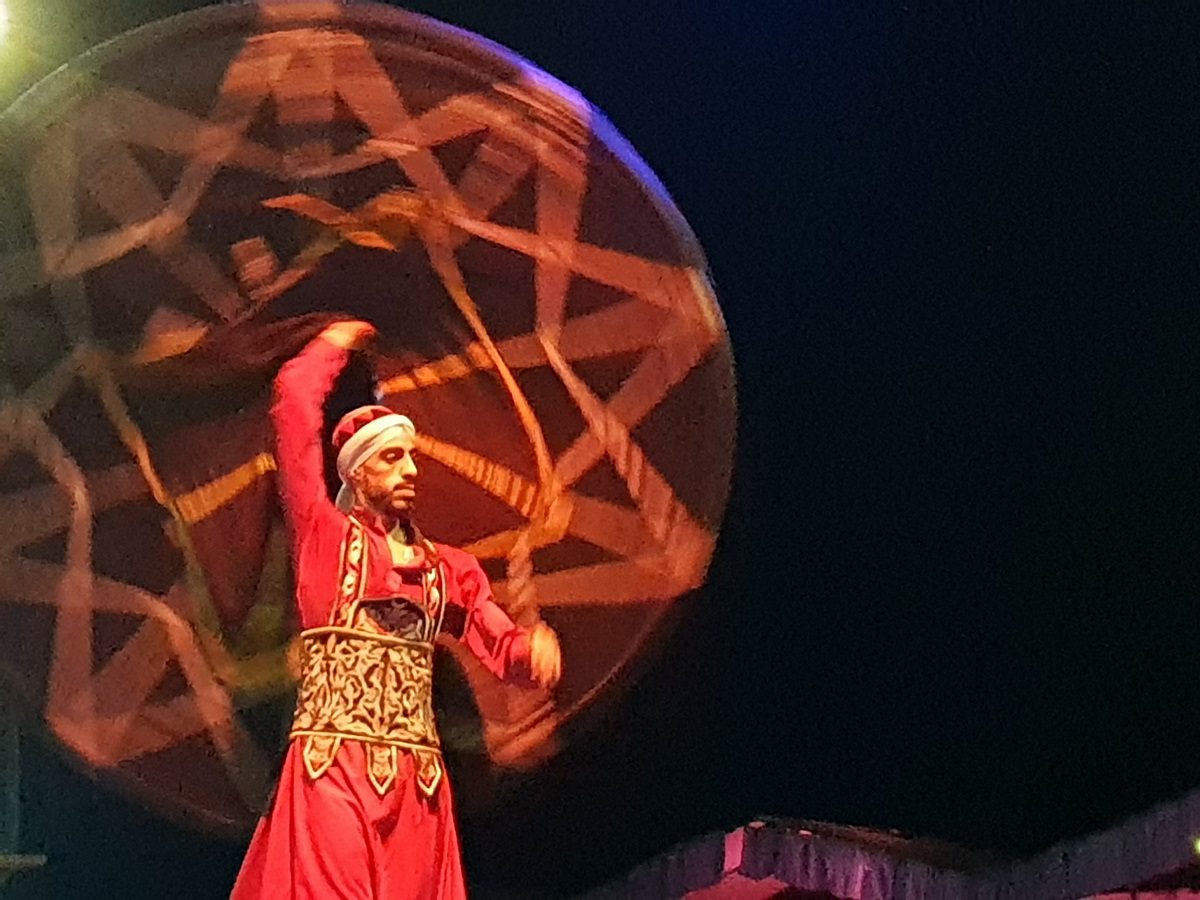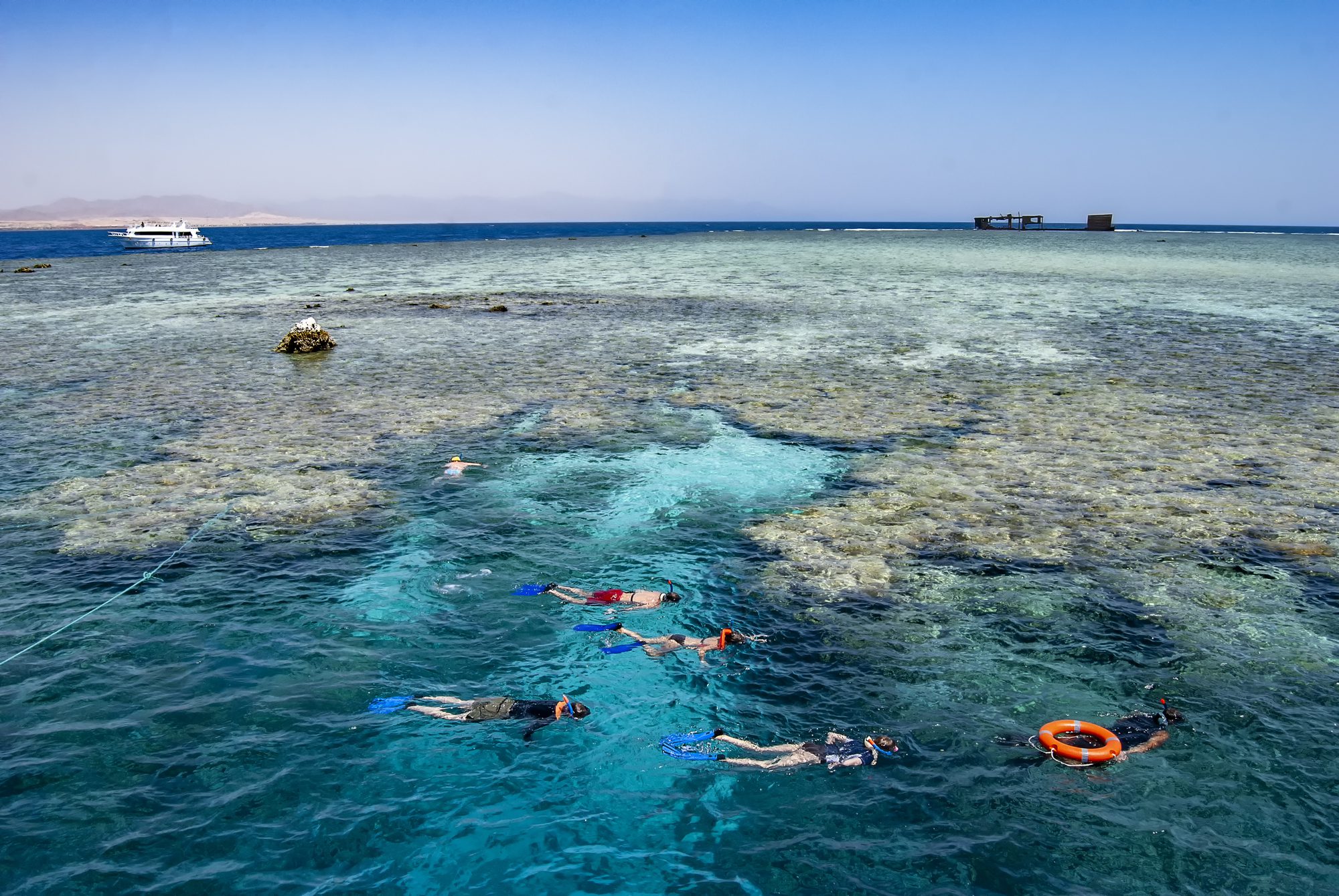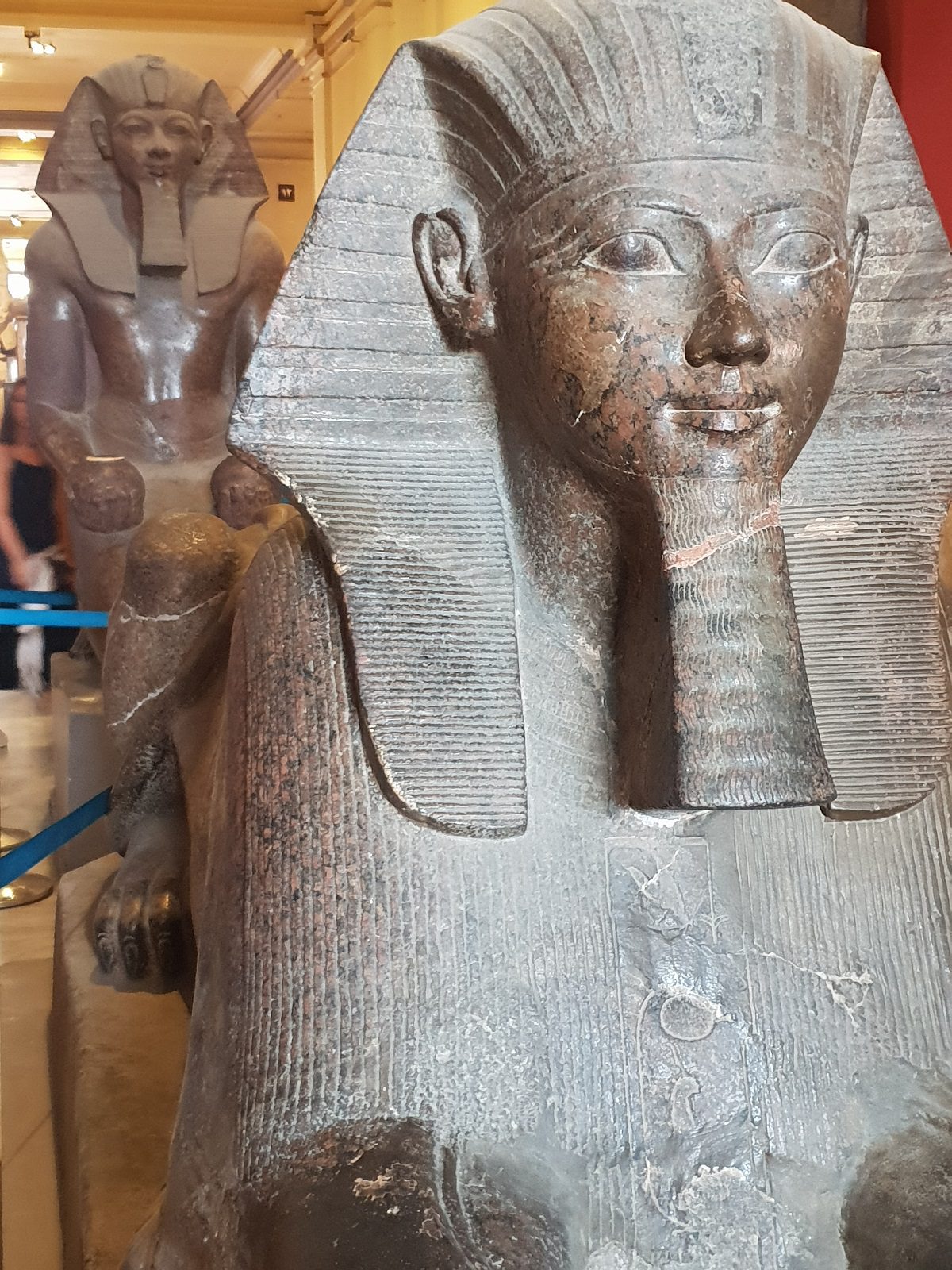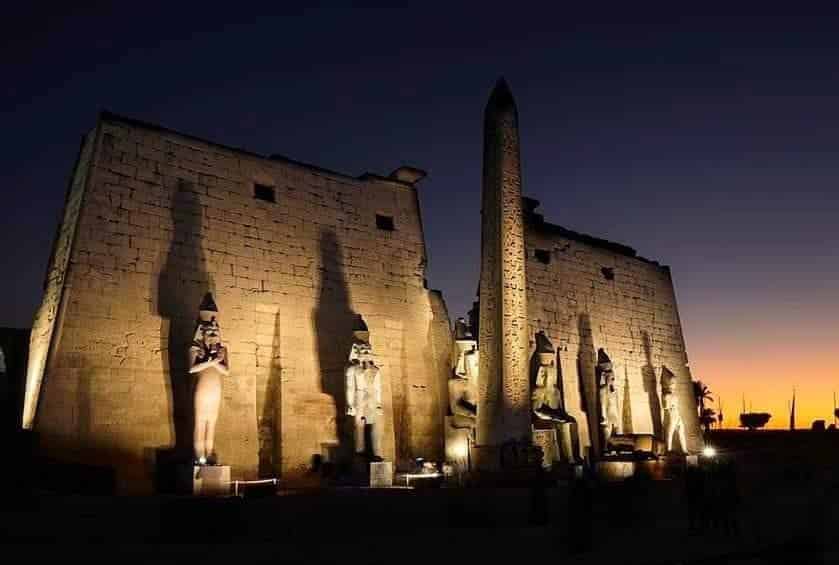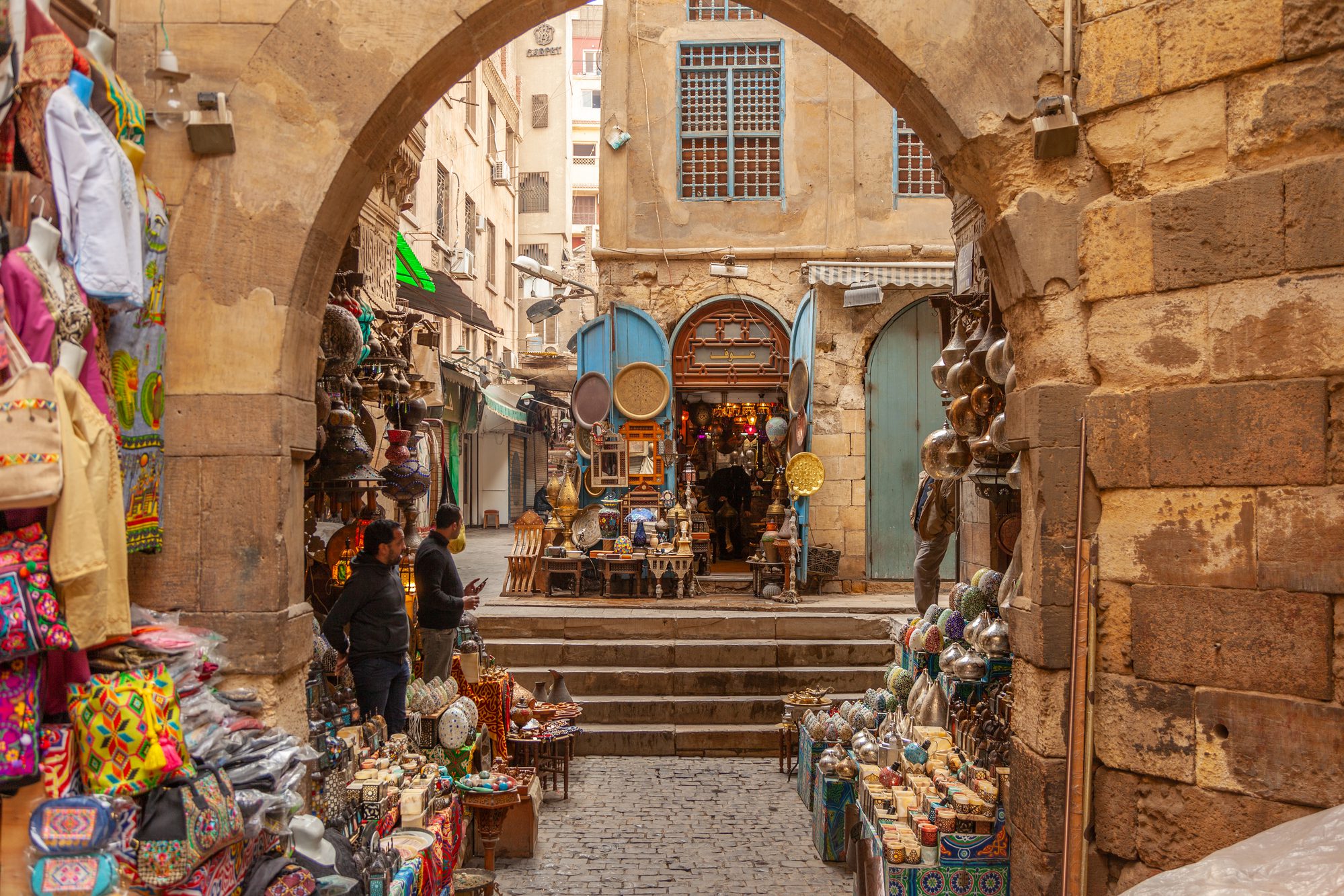 What you can expect from my 14 day Egypt itinerary.
the most famous sites including Pyramids of Giza, Valley of the Kings and Abu Simbel
overnight camp in White Desert
The historic cities of Cairo, Alexandria, Luxor and Aswan
Cruising the majestic Nile River
Cultural experiences including Coptic Egypt and local shows
Museums & Historic temples
Mount Sinai sunset hike
Beach time on the Red Sea including snorkel or dive trip, or just pure relaxation
Shopping opportunities
PLUS Unique and lesser known experiences
How much does it cost to go to Egypt ?
A trip to Egypt is truly a once in a lifetime opportunity and I'm sure you keen to know how much it costs to go to Egypt.
My 2 week Egypt itinerary has been devised for you to have the absolute best experience but at an affordable price.
it gives you a good understanding of what to expect from reasonable accommodation and transport costs, as well as the big highlights for your 2 weeks in Egypt.
| | |
| --- | --- |
| Egypt 2 week itinerary costs | USD pp |
| Accommodation per person based on twin share | $158 |
| 2 night Nile River Cruise including meals | $128 |
| Transfers – taxi's / overnight train / domestic flights | $300 |
| Activities / Tours / Entry tickets | $281 |
| – overnight White Desert Camping Safari | $156 |
| Estimated Meal Costs – an average cost for 12 days | $170 |
| TOTAL COSTS PER PERSON | $1193 |
Looking for more affordable itineraries?
You can read all my affordable itineraries right here.
Is Egypt Safe to travel independently ?
Many people want to know if Egypt is safe to travel, especially when you are wanting to do it independently.
Overall, yes it is safe to travel to Egypt. But like most destinations there are always best practices. You'll be happy to know that crime in Egypt is relatively low, and crimes against tourists are most likely in the way of scams such as trying to overcharge, and general theft. For this reason, always keep your possessions close by and avoid taking any unnecessary valuables that you don't need to flaunt.
I highly recommend reading my full article on the most asked questions about Egypt from travelers below. It includes best time to visit, getting around, local culture and much more.
Best Egypt travel tips from an expert – FAQ's answered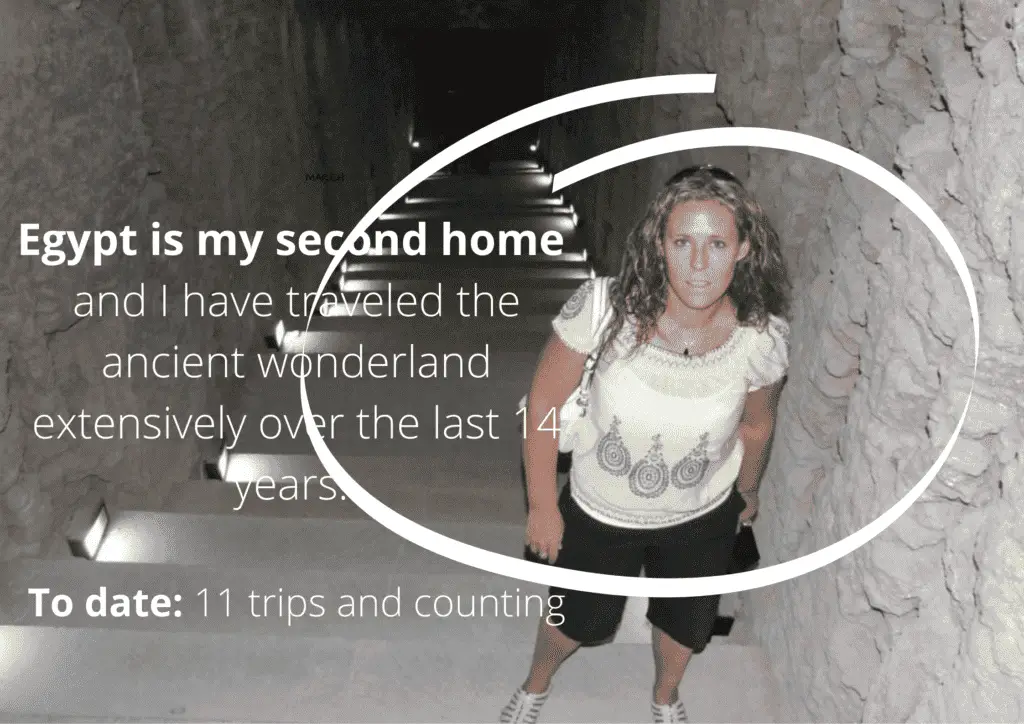 Fast Facts about

Egypt
Population: 102 million
Capital: Cairo
Driving – right hand side
13 million visitors per year (2019 stats)
Local currency: Egyptian pound but the US dollars also trades in many places
Religion : 90% Muslim & 10% Coptic Christian
Language spoken: Egyptian Arabic – with many locals speaking basic to advanced English                                                          
Egypt 2 week itinerary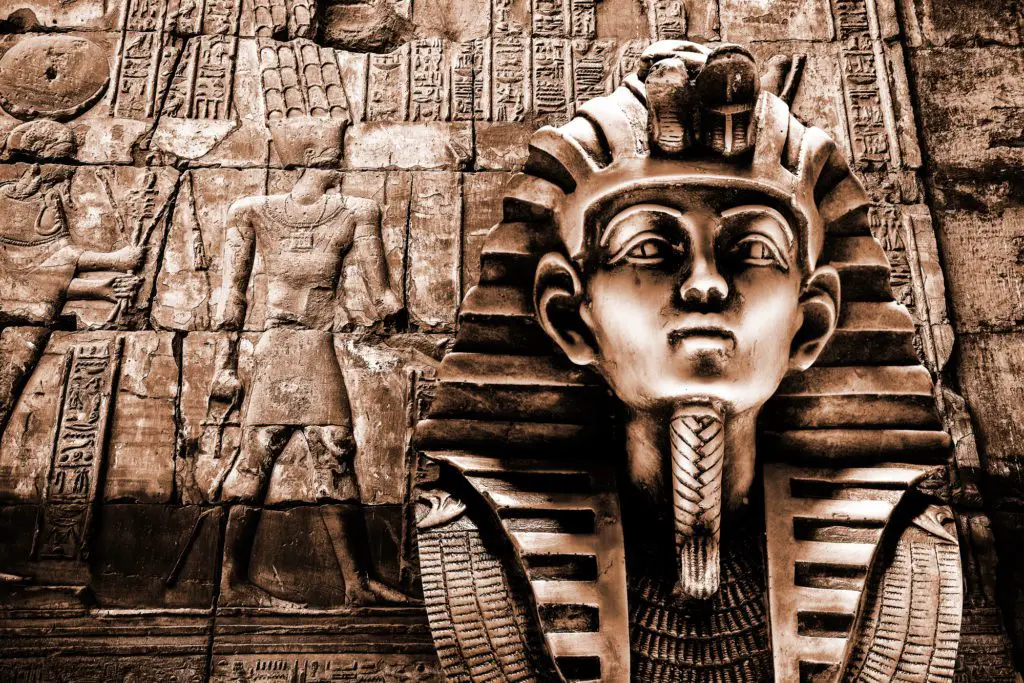 Egypt Travel Itinerary: 14 days (2 weeks)
Accommodation stops: Cairo x 3 nights / White Desert x 1 night / Luxor x 2 nights / Aswan x 2 nights / Nile Cruise x 2 nights / Red Sea x 3 nights
---
Day 1:

Arrive in Cairo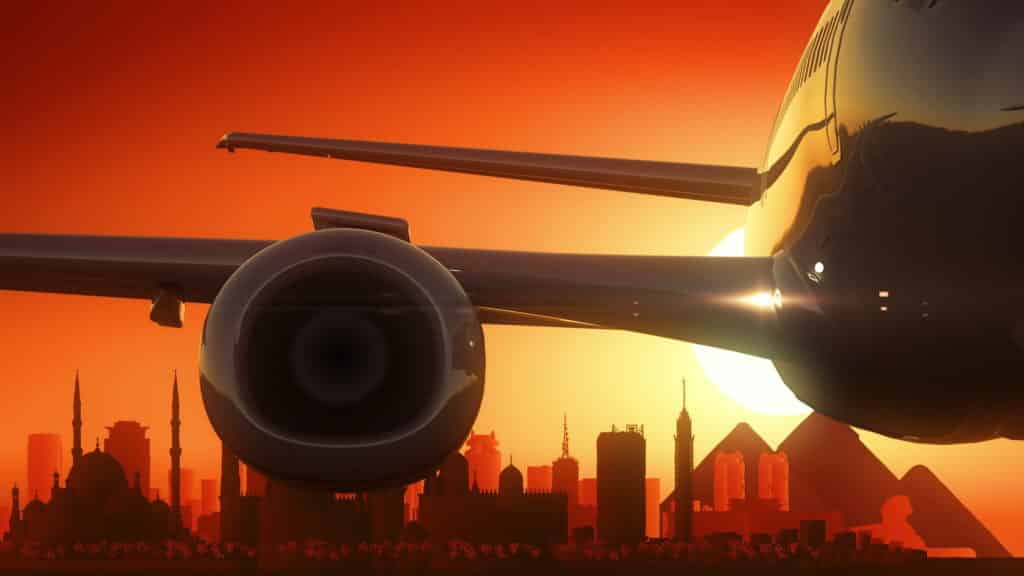 OK, are you ready for the most amazing Egypt 2 week itinerary!
Today you arrive in Cairo and make your way straight to the Pyramids of Giza where your hotel is located. You'll be here for the next 3 nights taking in the great attractions and experiencing all this bustling city has to offer.
It also includes a day trip to Alexandria, which many people mistakenly miss.
Depending on what time you arrive will depend on what you can do for the day, but you are free to settle in and explore your surrounds. Alternately, get a goods night sleep and rest up for tomorrow.
Accommodation in Giza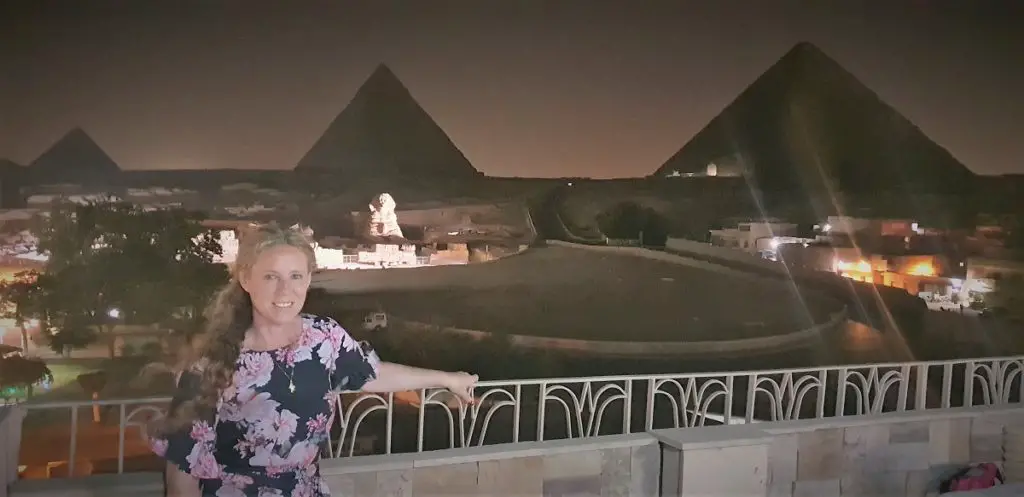 The Deluxe Double or twin rooms rate highly and are walking distance to Pyramids. You'll have great views of the Pyramids and can watch the nightly Sound and Light Show for FREE, a great bonus. Rates start from $38 per room per night.
Day 2 : Cairo Ancient Wonders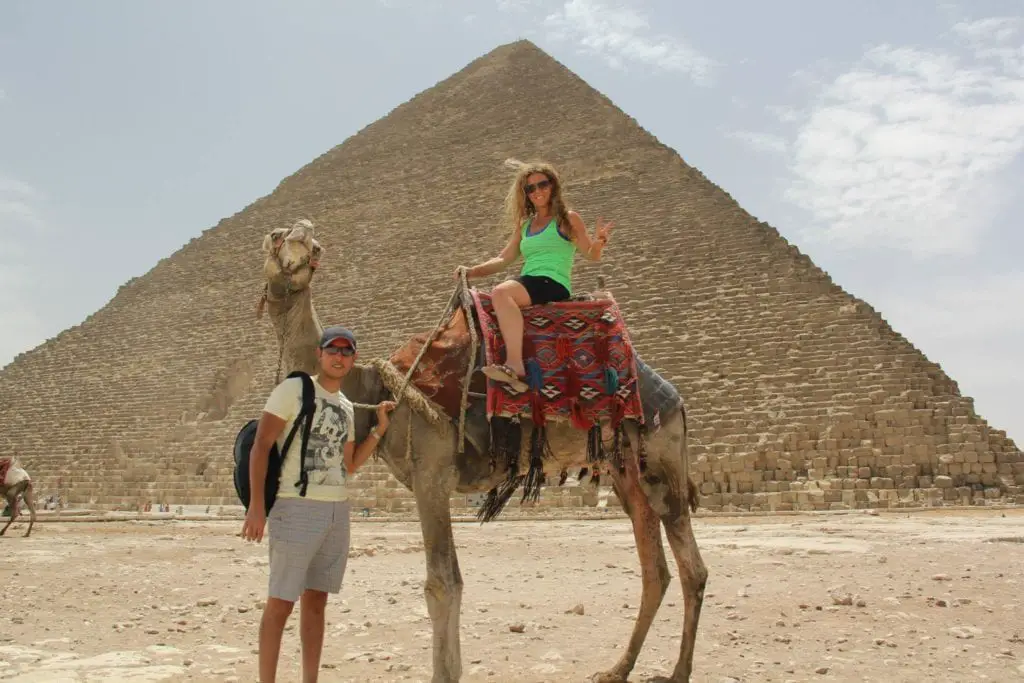 Pyramids of Giza
Grand Egyptian Museum
Sakkara Pyramids
Coptic Caves Church
Khan El Khalili Markets
Today includes bucket list attractions where you'll immerse yourself in the most famous archaeological sites in the world.
I suggest getting an early start around 8 am if you want to include the following attractions.
Pyramids of Giza – including sphinx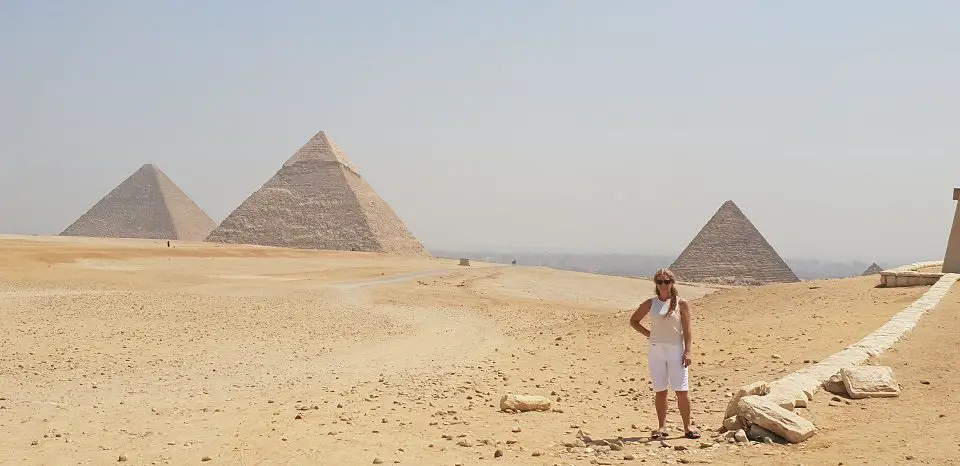 This ancient wonder of the world is an easy walk from your hotel.
It is believed the Pyramids took some 20 years and 100,000 men to build, and to stand in front of a thousands of year old wonder, thinking about the history that surrounds this iconic site is mind blowing
You can choose to just take in the site only, or alternately add a camel ride out to the surrounding desert. Pyramids/ Sphinx/ Camel Ride/ Lunch:
Price for Pyramids of Giza: 80 Egyptian Pounds / Estimated time: 2 hours
Be sure to check out my Visiting the Pyramids – Egypt. All you need to know.
Grand Egyptian Museum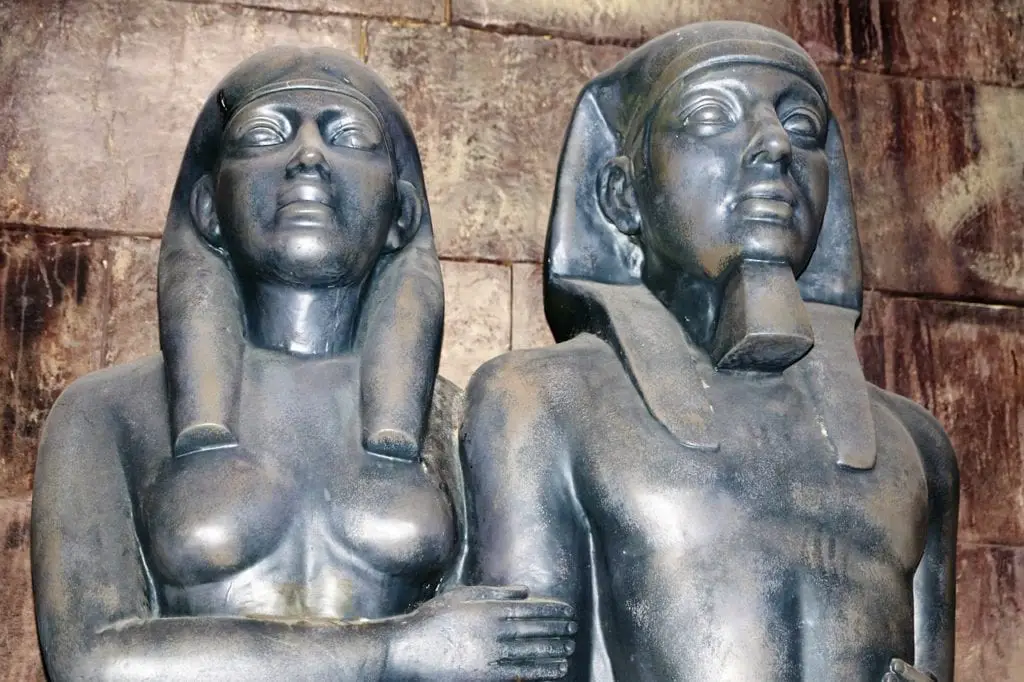 Also not to be missed is the new Grand Egyptian Museum where more than 50,000 artifacts are displayed dating back thousands of years. (open from November 2022)
Price for Grand Egyptian Museum 400 Egyptian Pounds / Estimated time: 3 to 4 hours
Sakkara – Pyramids / Memphis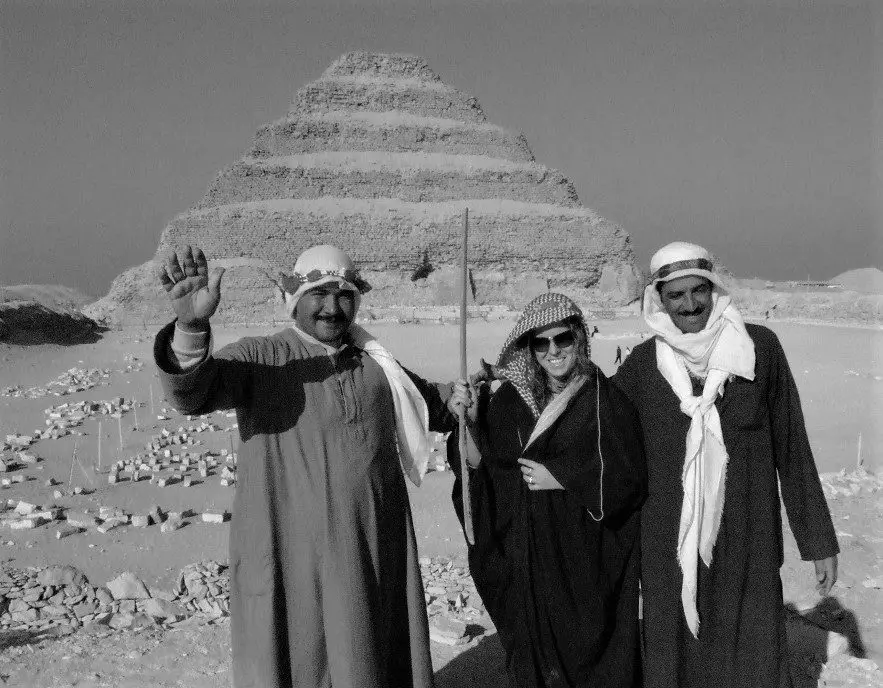 You will need to jump into a taxi to make your way out to Sakkara. Though not as impressive as Giza, I highly recommend you pay a visit here and also hire a guide to explain more about the site. Be sure to barter the price down to a reasonable amount.
Expect to see underground tombs as well as hieroglyphics on the ancient tomb walls as you tour the impressive grounds here.
Price for Sakkara: 80 Egyptian Pounds / Estimated time: 2 hours at site and 1 hour drive time (approx 100 EGP)
Caves Church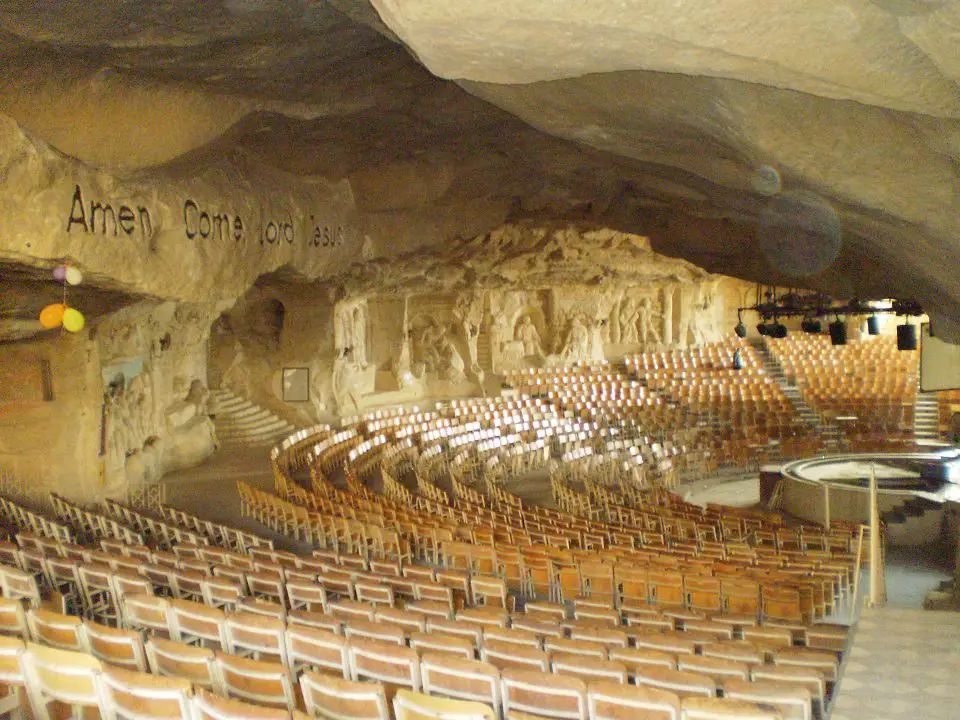 If time is available, a drive up to the Coptic caves Church is one not to miss.
The Cave Church, also known as the Monastery of Saint Simon is in the Makattam mountain area. The cave walls offer a shaded and cooling place for all visitors to explore and marvel at the largest church in the Middle East.
Price : Free / Estimated time: 1 hours at site and 1 hour return drive time (approx 200 EGP)
Khan El Khalili Markets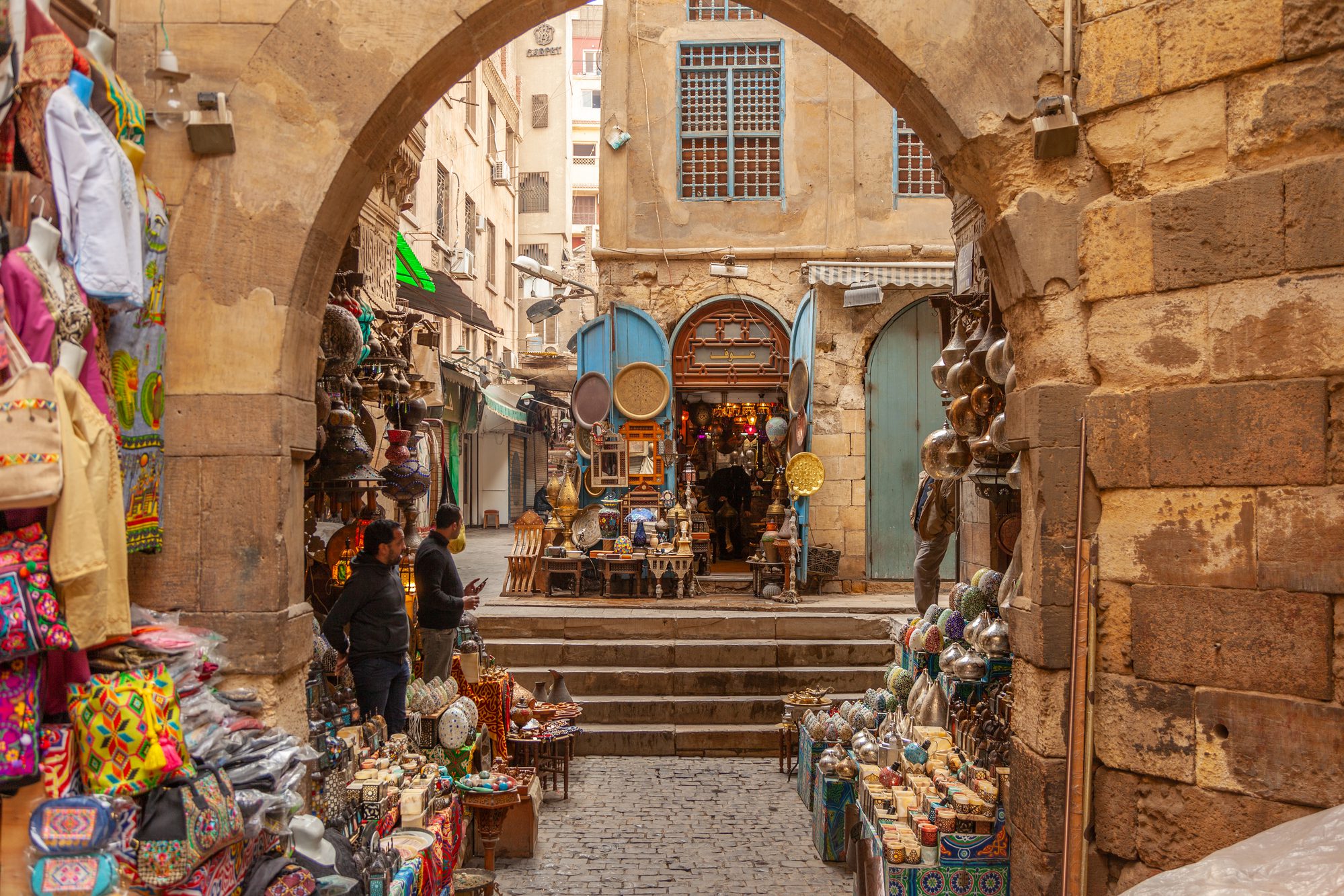 The vibrant and popular Khan El Khalili Markets are located close by via taxi, and are open well into the evening.
You can shop for almost anything here, including everything in the tourist sector. Thinks lanterns, rugs, shoes, clothing, home wares and everything else you can imagine.
Price: free / Estimated time: 1 to 2 hours
---
Day 3. Private day tour to Alexandria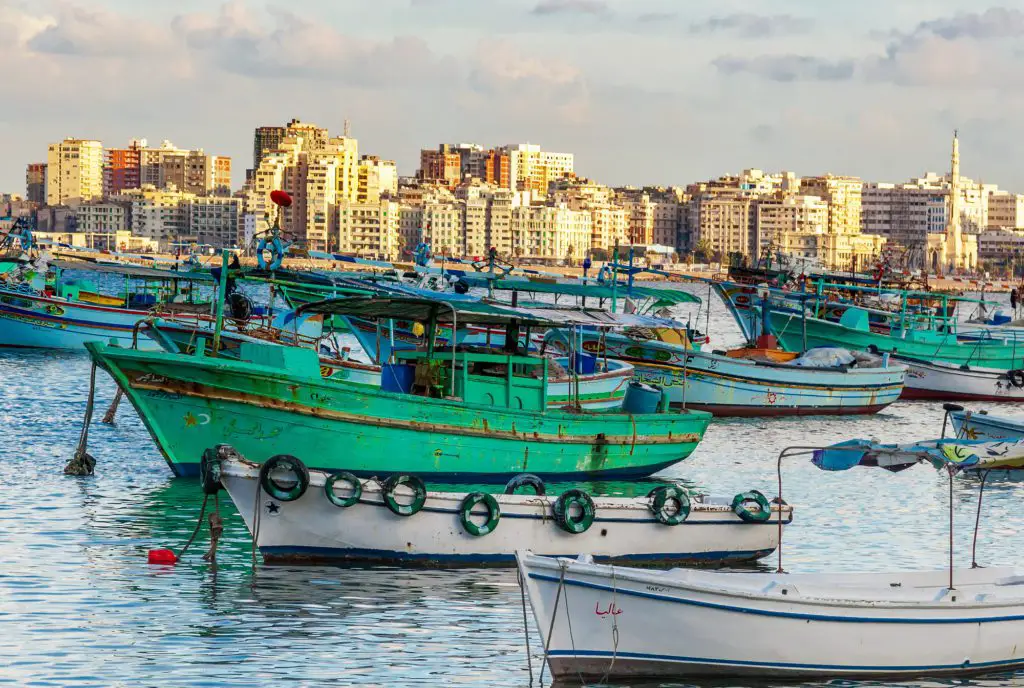 Located on the Mediterranean Sea, Egypt's second largest city is home to historic Greco-Roman influences such as the Roman Amphitheater and Pompey's Pillar.
A city that often gets missed on many people's itinerary, a trip to Alexandria promises a different side of Egypt's ancient culture and attractions.
Alexandria Full Day Tour
By taking a day tour, you save the hassle of making your own way there and losing precious time getting around. Also, by having your own private tour guide, you'll learn so much more than doing it on your own.
This 10 hour full day trip includes all the big sights such as Roman Amphitheater, Pompey's Pillar. Catacomb of Kom El-Shoqafa, Alexandria Library, and Fort Qaitbey. Click below for a full overview of the tour.
Price for Full Day Tour to Alexandria: from USD $34 / Estimated time: 10 to 12 hours
Day trip to Alexandria by private vehicle
---
Day 4 & 5 – The White Desert Camping tour
White Desert Camping Tour
A truly unique experience, is the White Desert. My time here was simply amazing and I'm sure you will love it too as part of your Egypt 2 week itinerary.
So it's time to get out of the city and head into the desert on an overnight camping tour. The White Desert is incredible stunning and I love that you get to experience something that not many others get to do.
The lunar landscape is quite memorizing, with white chalky mushroom type formations scattered across the entire area.
Though the whole tour is fully organised for you, it does include a public bus transfer to and from the station which is included in the cost.
You'll be picked up from the bus and driven out into the desert via 4 x 4 vehicle for a night under the stars. Other highlights include the Black Desert and Chrystal Mountain. All meals are included during your stay as well as camping gear.
The White Desert is one of my "must do" unique experiences while in Egypt.
To read more on this amazing overnight tour, click the link below.
Price for overnight Camping Tour White Desert: from USD $156 / Estimated time: 2 days
Overnight White Desert Camping Safari
On arrival back into Cairo, make your way to the train station for an overnight trip heading for Luxor.
Accommodation: Overnight train to Luxor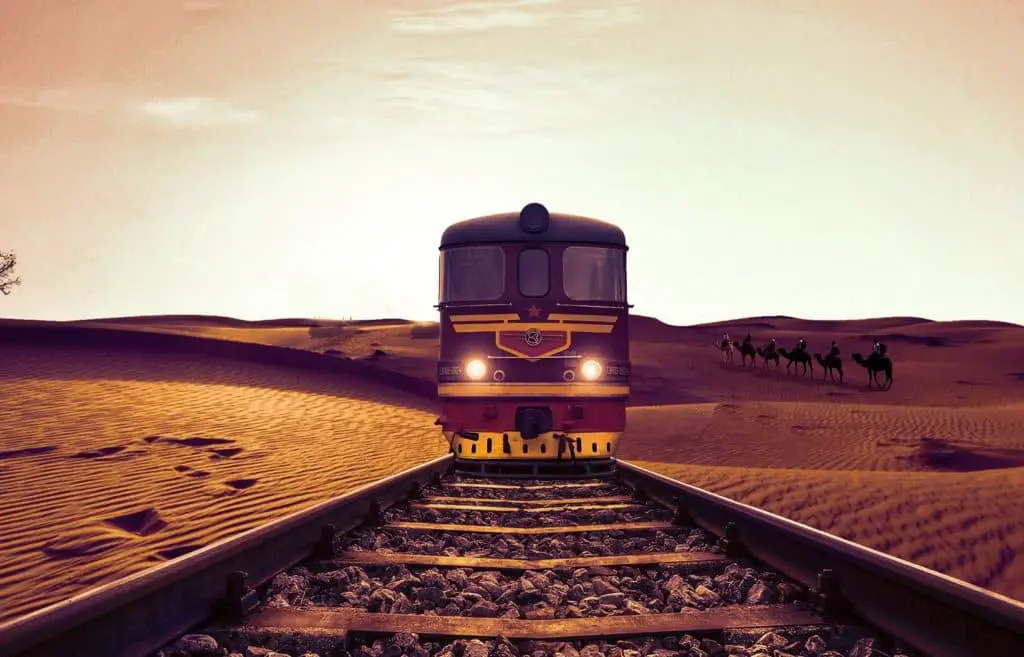 It's time to leave Cairo behind and take the overnight train to the great city of Luxor. Tonight, you'll skip accommodation and instead sleep on the train.
There are different classes of travel and i highly advise either the first class option as it is a much cleaner and more comfortable ride, or the sleeper cabin which caters to singles as well as doubles.
Expect to pay around USD $42 for a comfortable seat or starting from USD $90 for a sleeper cabin.
The travel time is roughly 9 to 10 hours so you'll arrive in Luxor early morning if you catch the 9 pm train.
Sleeper Overnight trains from Cairo to Luxor and Aswan
---
Day 6 – Luxor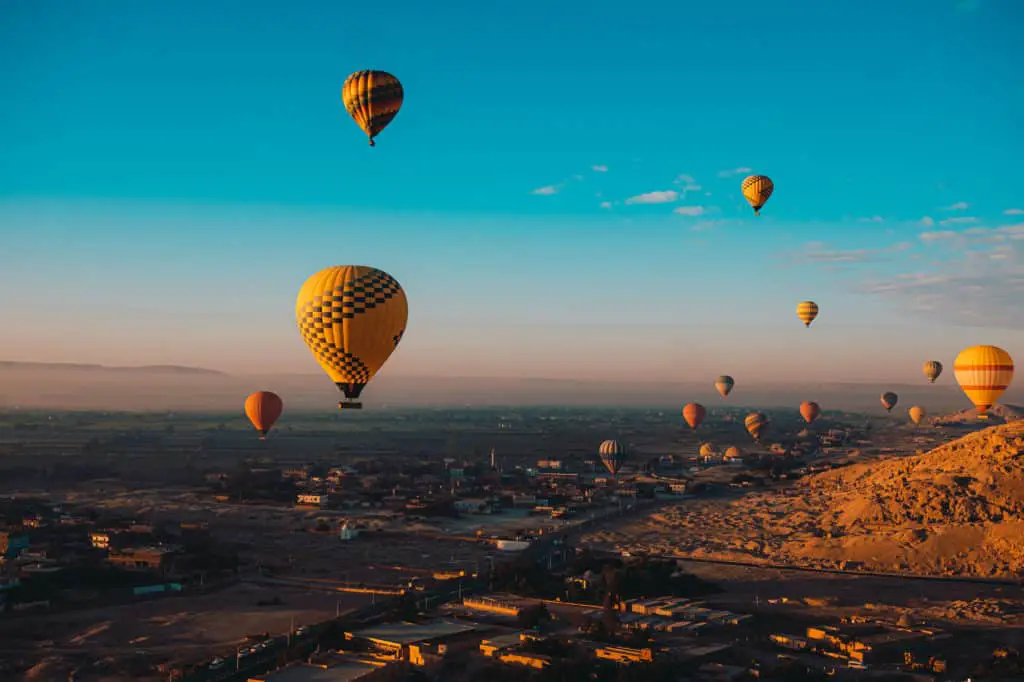 Valley of the Kings & Queens
Karnak Temple
Luxor Temple
Hatshepsut Temple
The city of Luxor lies on the east bank of the Nile,
The surrounding area is a treasure trove of ancient wonders, making it a must see city for anyone visiting Egypt. It is also perfect for those wanting to see Egypt on a budget, with plenty of affordable accommodation and amazing attractions.
The following attractions can be done over a day and a half and Luxor Temple and Karnak can be done together the following morning.
Luxor Temple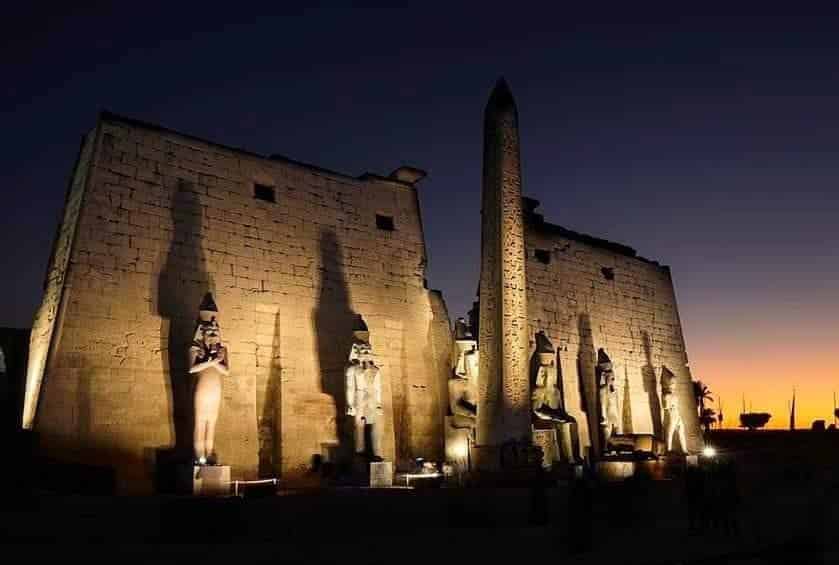 This ancient temple complex is one of the best to see in Egypt and is located on the east bank of the Nile. It was largely built by Amenhotep III but he passed away before its completion.
Tutankhamun and Horemheb completed Luxor Temple which was later added to by Ramses II. As you can imagine, Luxor Temple is of historic significance.
Price: 100 Egyptian Pounds / Estimated time: 1 to 2 hours
Valley of the Kings and Queens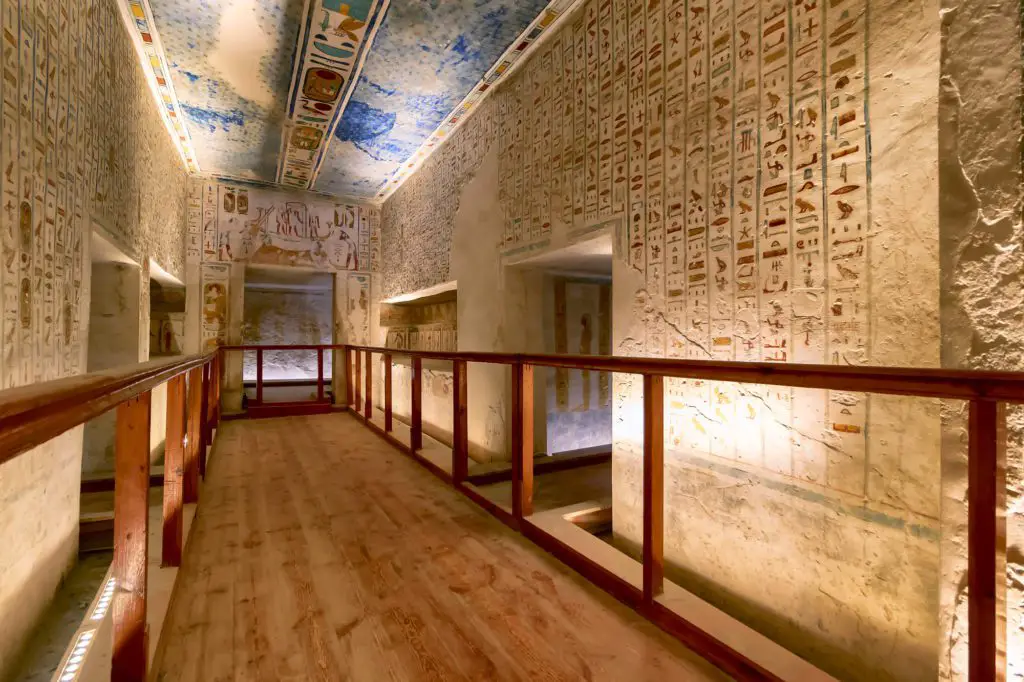 This is the world's most famous archaeological site.
Valley of the Kings is undoubtedly the most elaborate complex in all of Egypt and a visit here is one of the best experiences in Egypt you will do.
As for Valley of the Queens, this is again another site that many choose to miss but i highly recommend you not. The colors that adorn the walls are so well preserved and even more vivid in my opinion than Valley of the Kings. You can see the Queen Nefertari tomb here too, a true highlight.
Price: 100 Egyptian Pounds each / Estimated time: 1 to 2 hours
Karnak Temple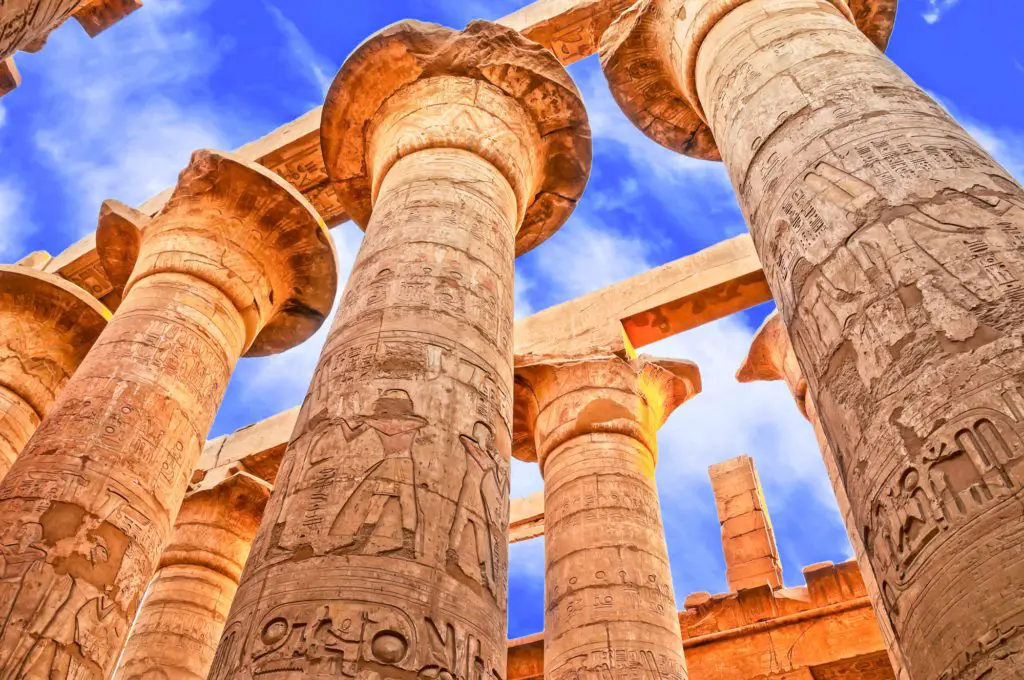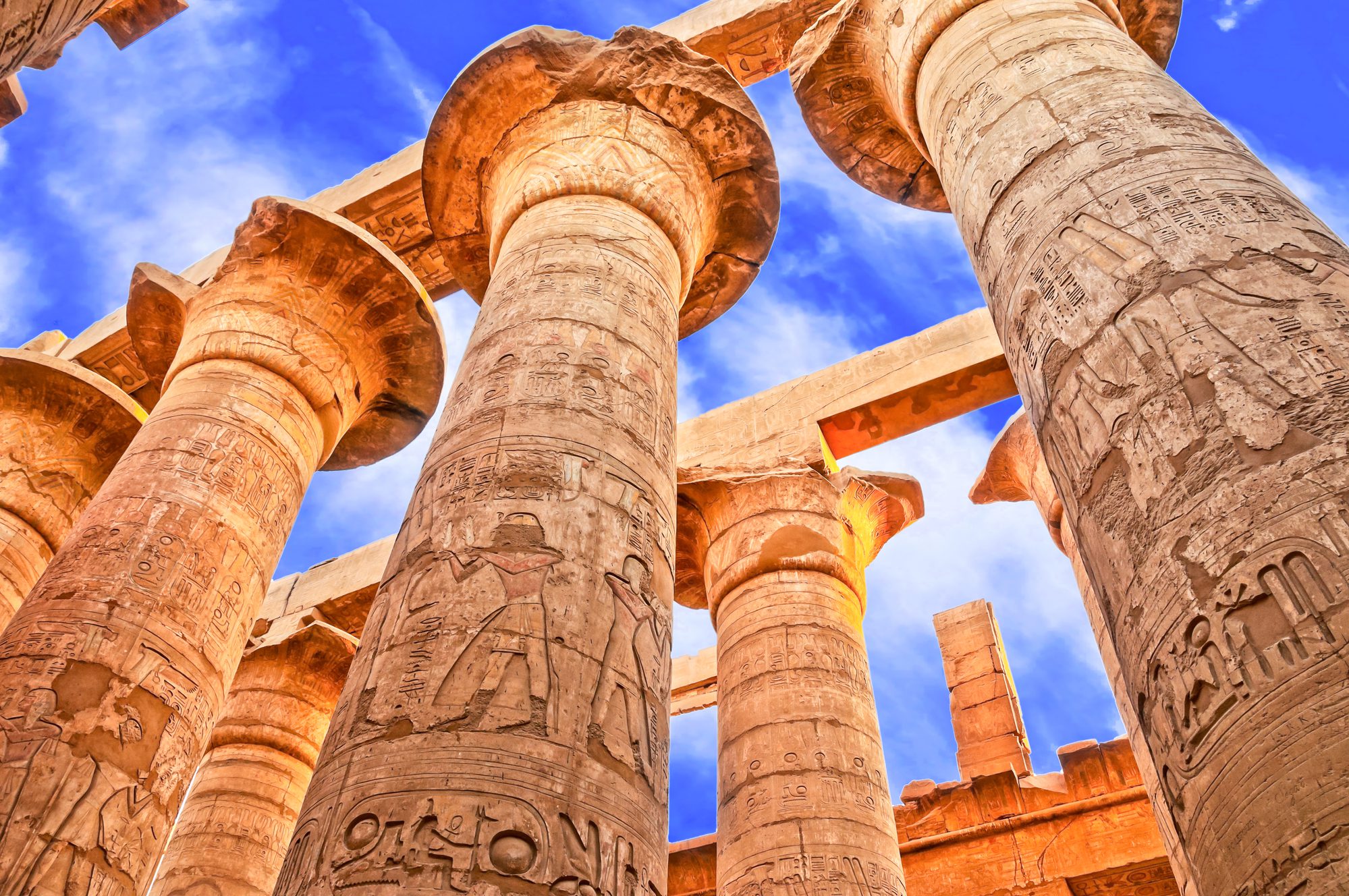 Over 1000 years old, Karnak Temple is a mix of decaying temples, chapels and pylons and was one of the most important religious complexes in all of Egypt.
Price: 120 Egyptian Pounds / Estimated time: 1 hour
Temple of Hatshetsup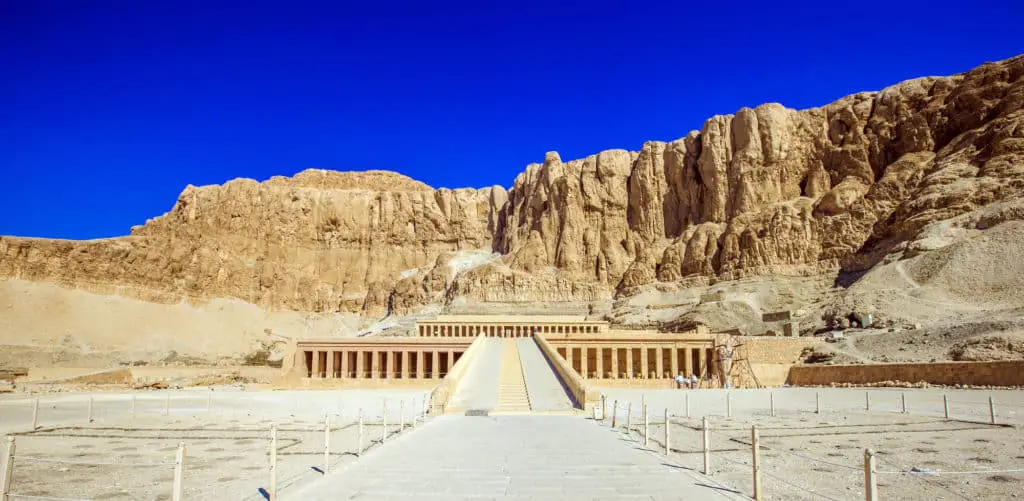 Built by Queen Hatshetsup, this mortuary temple stands opposite the city of Luxor.
The architectural site is so well preserved and is an impressive view upon approach.
Price: 80 Egyptian Pounds / Estimated time: 1 hour
Accommodation: Luxor
This ground floor apartment feature kitchen and air conditioning. There is a restaurant and pool on site. Priced from USD $24 per room per night.
---
Day 7 & 8 – Nile River Cruise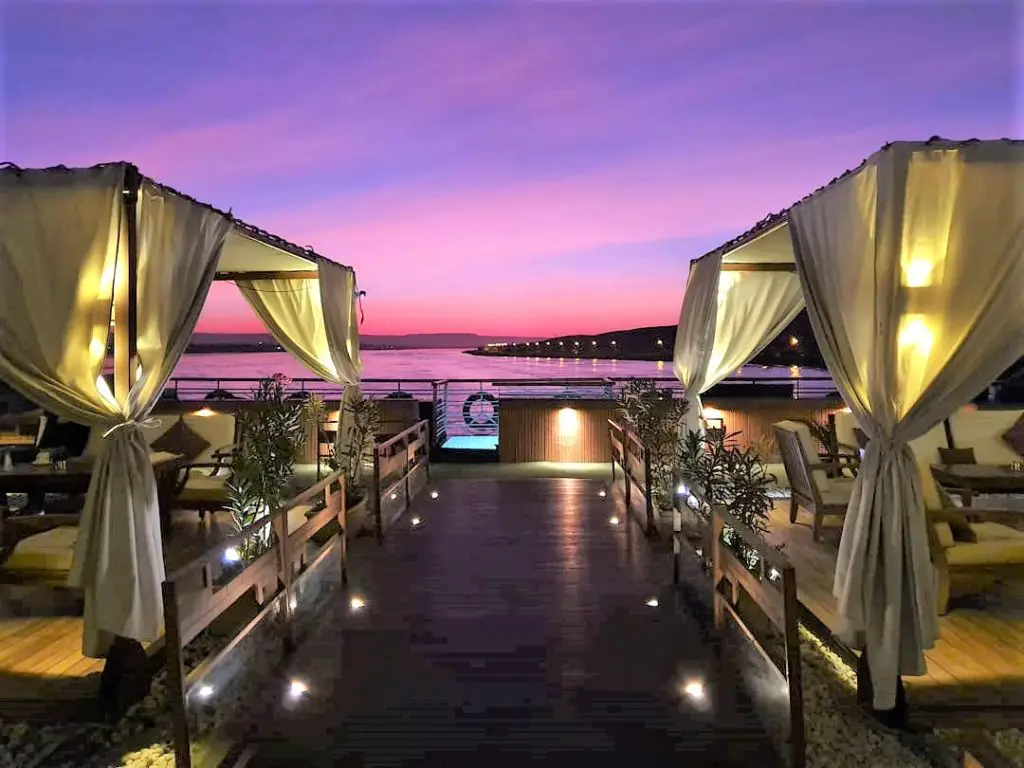 All aboard this scenic and fully relaxing cruise headed for Aswan.
The cruise leaves just after lunch so if there is anything you missed from yesterday, you still the morning to see and do. Alternately, if you have time on your hands I recommend a hot air balloon ride. As the tour leaves early, you'll have plenty of time to complete it before heading to the boat.
Be sure to choose a reputable hot air balloon ride tour as they are not all the same. Avoid the cheaper ones which only go up and then back down without seeing much. This particular tour uses experienced guides who soar above the Nile and over the Valley of the Kings region.
Nile River Cruise
It's time to change things up and put your feet up for a 2 night cruise along the mighty Nile River. The cruise includes all meals and various stops along the way.
I love this change of pace itinerary as we wind our way, heading south through Upper Egypt. The days are restful as you enjoy 5 star meals and service at a bargain price in my opinion.
The cruise is one of my favourite things to do in Egypt and certainly is well deserved at this point, before embarking on more of Egypt's most famous and unique attractions.
Price: USD $128 / Estimated time: 2 nights
2 night Nile River – Luxor to Aswan
---
Day 9 & 10 – Aswan & Abu Simbel
Felucca Sailing
Abu Simbel
High Dam
Early this morning you disembark from your epic cruise along the Nile and spend the day exploring Aswan as your own leisure.
Sailing on a Felluca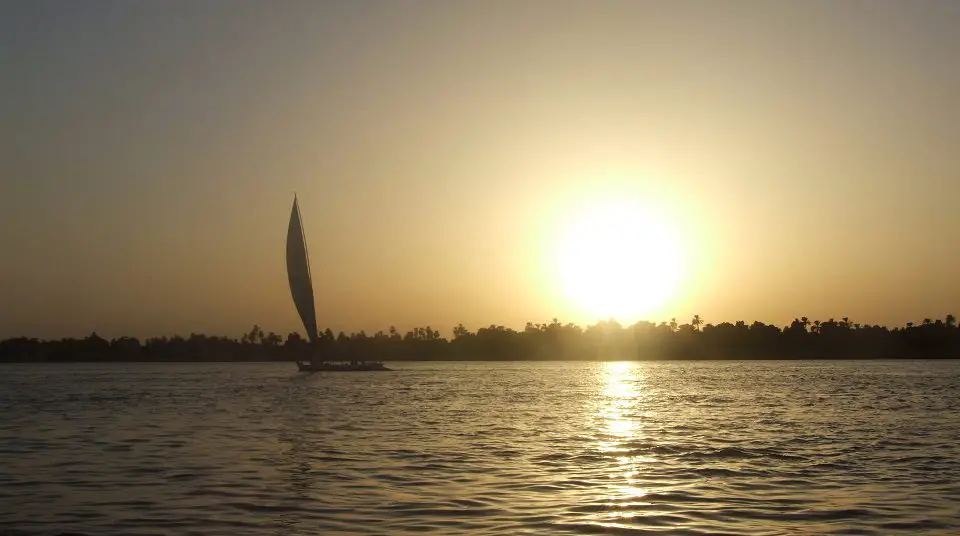 You absolutely must sail on a felucca while in Aswan. While I know you came off a cruise ship. this is totally a different experience. You can even sail to some of the surrounding attractions such as Elephantine Island and the Botanical Gardens to really make the most of your stay.
Alternately, this 2 hour cruise is the perfect tour for those who want to experience sailing on a traditional Egyptian sailing boat without taking up too much time.
Price: USD $19 / Estimated time: 2 hours
2 hour Felucca Sailing in Aswan
Spend the remainder of your day in Aswan exploring the area. and be sure to head to Mezze restaurant for some authentic and delicious Egyptian Food.
Abu Simbel Tour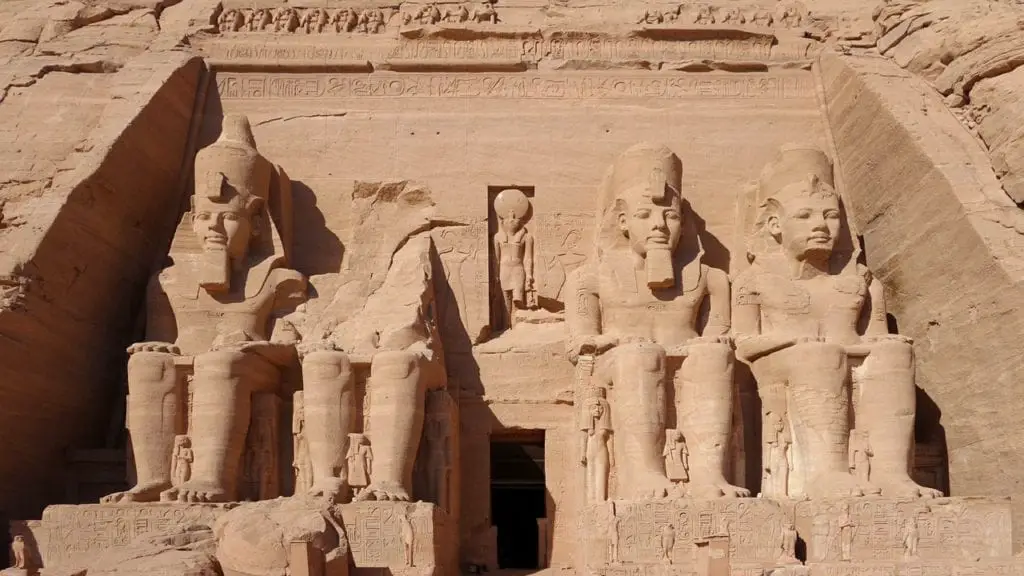 Abu Simbel is one of Egypt's most prized ancient sites, attracting visitors to make the journey each and every year.
These two towering rock temples are a monument to the king Ramesses II and his queen, Nefertari. Inside the sanctuaries you'll find incredible statues and hieroglyphs to view.
Fascinating and historically significant, Abu Sinbel is truly a must for this Egypt 2 week itinerary.
Price: USD $65 / Estimated time: 10 hours
Accommodation in Aswan
With walking distance to beach (3 mins) , a restaurant on site and breakfast included, the Mango Guest House is a great choice. Priced from $22 per room.
Day 11,12 & 13 – Sharm El Sheikh (Red Sea)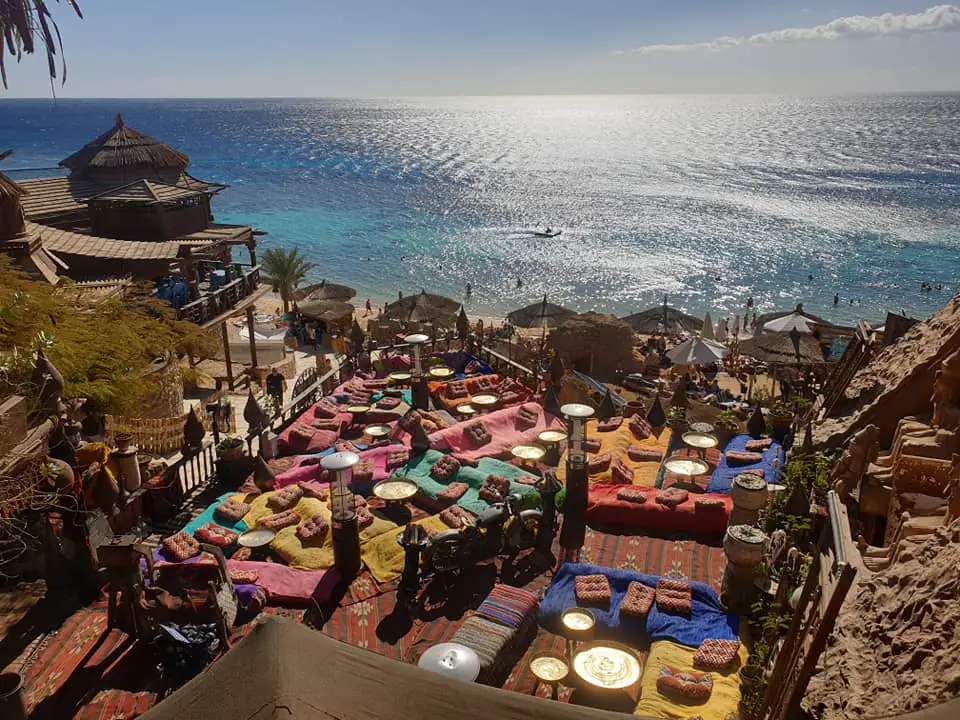 Ras Mohammed Marine Park
Mount Sinai sunrise hike
Tanoura and Belly Dancing Dinner and Show
beach time
As we wind down on this epic Egypt 2 week itinerary, there is no better stop than on the famous Red Sea. The turquoise waters are home to pristine coral and aquatic marine life.
You'll enjoy beach time, traditional dancing and the option to dive or snorkel the Red Sea.
It is worth mentioning that for many this trip would finish in the Red Sea resort town of Hurghada as it's closer. But after experiencing both destinations numerous times, I really don't think you can beat Sharm El Sheikh.
Located along side the majestic Sinai Mountains, the area including the attractions are like no other and something you won't find in Hurghada.
During your stay, a visit to Farsha (as pictured above) is a wonderful experience day and night. The cliff side cafe features meals, drinks and shisha to the sounds of soothing music.
Be sure to read my full guide : What to do in Sharm El Sheikh – 22 amazing things to do
Ras Mohammed Marine Park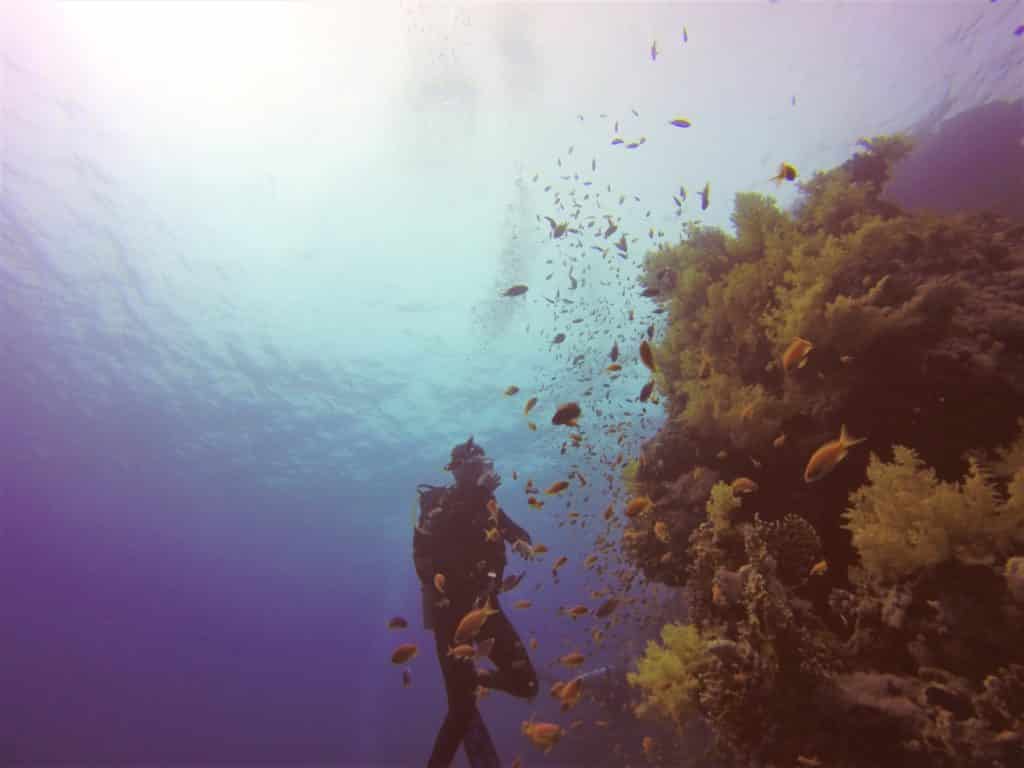 World famous for divers and snorkelers alike, Ras Mohammed Marine Park is a big highlight during your stay in Sharm El Sheikh.
The reefs in this area are outstanding, and of all the snorkel spots in Egypt I would not miss this one.
More than 220 species of coral are found here, 125 of them soft coral. It is also home to an abundant amount of sea life making it truly amazing.
You can get on a boat tour to do Ras Mohammed but to save money, I prefer just to drive there and snorkel straight off the beach.
Price: USD $20 / Estimated time: 6 hours
Half Day Ras Mohammed Snorkel by bus – includes transport and entry fees
Mount Sinai Sunrise hike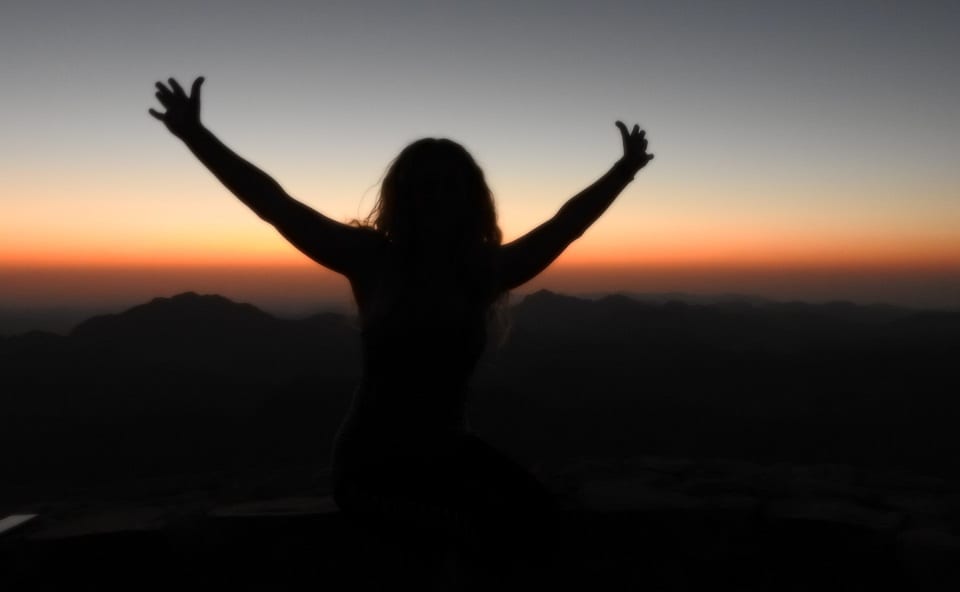 When it comes to unique travel experiences in Egypt, there is nothing more majestic and exhilarating than making the trek up Mount Sinai.
It is known as the mountain where Moses was given the ten commandments and I have taken on the mountain twice and loved it.
You'll be astonished at the desert surrounds as the first light of day breaks on the horizon before making your way back down. Finish by paying a visit to St Catherine Monastery before making your way back to Sharm El Sheikh.
Price: USD $48 / Estimated time: 16 hours
Mount Sinai Overnight Sunrise Hike
Traditional Egyptian Dinner Show with Camel Ride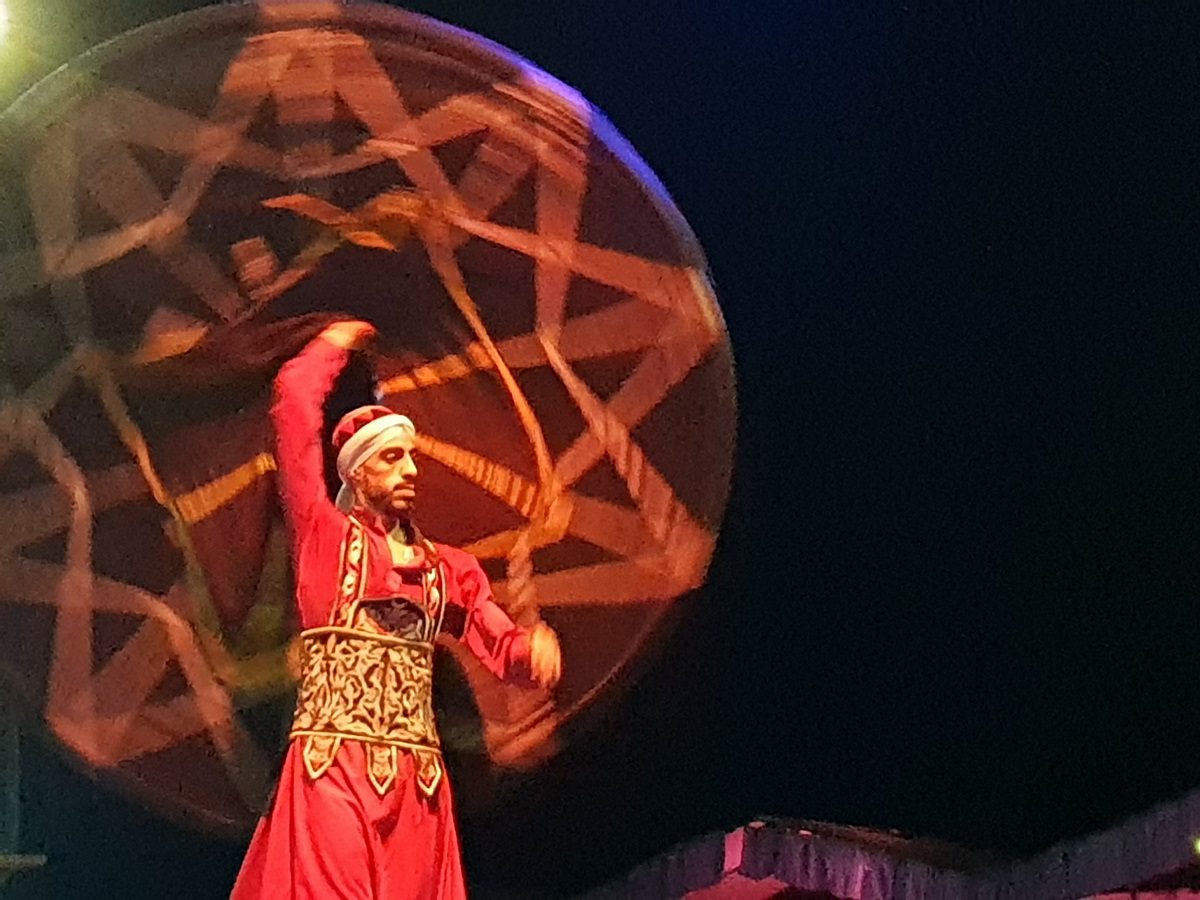 The magic of a true Egyptian show would not be without seeing Belly Dancing and Tanoura.
Originating in Egypt, Belly Dancing is powered through the torso and hips while Tanoura involves the dancer wears a large weighted skirt which is spun at great speed non stop for the entire show. I think you have to be there to appreciate how difficult this looks.
The show is aptly located in the desert under the stars and is a great affordable night out.
Price: USD $38 / Estimated time: 5 hours
Accommodation in Sharm El Sheikh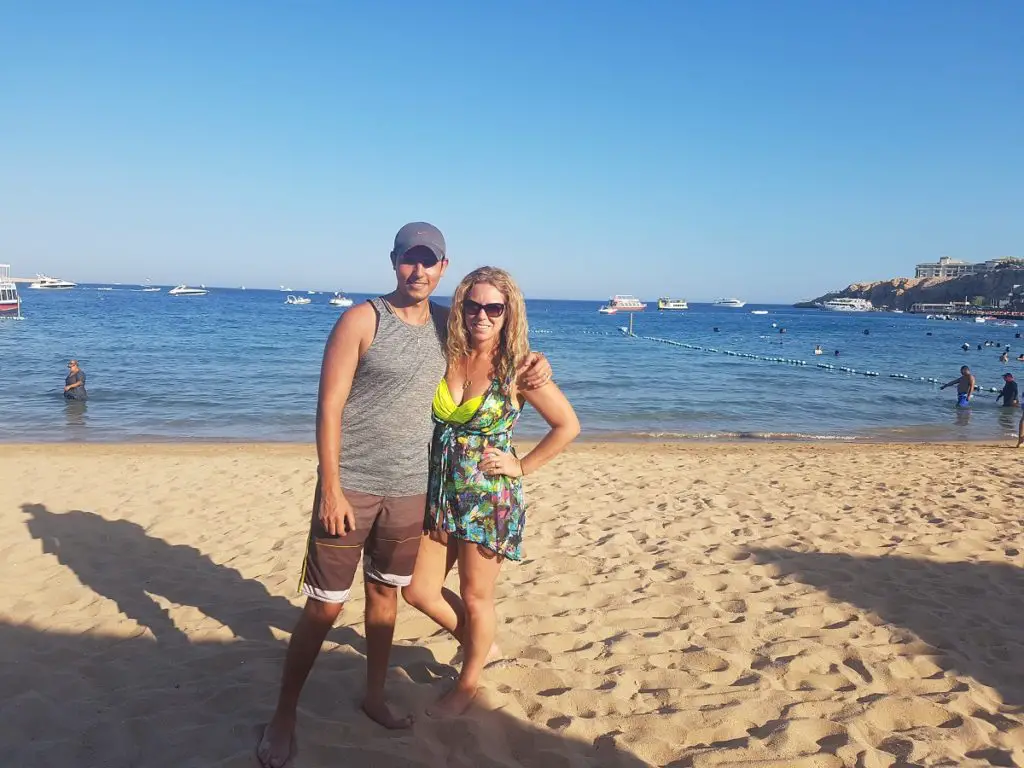 Located on beach front right in the heart of Sharm El Seikh, Oonas Dove Club is an affordable option without spending too much. Priced from USD $
---
Day 14 – Final Day of Egypt 2 week itinerary
A sad goodbye to Egypt as you make your way back to Cairo for your flight out.
Flights start at around USD $70.
This insanely epic Egypt 2 week itinerary is over but not forgotten. The many popular, as well as unique things you have experienced will live on for a very long time.
More Egypt Articles