A Melbourne river cruise to Williamstown is the perfect day out for visitors. Whether you are a local or from out of town, this is a great way to see the city from a whole new perspective. You'll also have the chance to leave the hustle and bustle behind, taking a cruise on the Southbank to Williamstown ferry.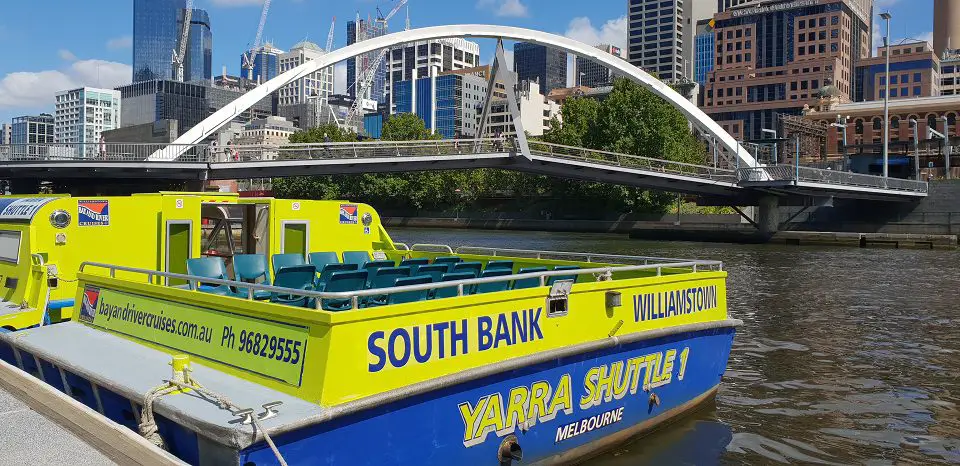 Southbank to Williamstown ferry overview
This ferry from Melbourne to Williamstown perfect is a great family day out and one of the great things to do in Melbourne.
The Williamstown ferry cruise will have you on the other side of the bay within and hour where you can disembark and enjoy some time on land before cruising back when you are ready.
Most other companies ONLY cruise so there are no stops. This is the advantage of taking the Williamstown option.
Leaving from Southbank, the ferry heads out on it's two hour return cruise. The overview of the city is stunning, taking in Southbank and the Docklands precincts.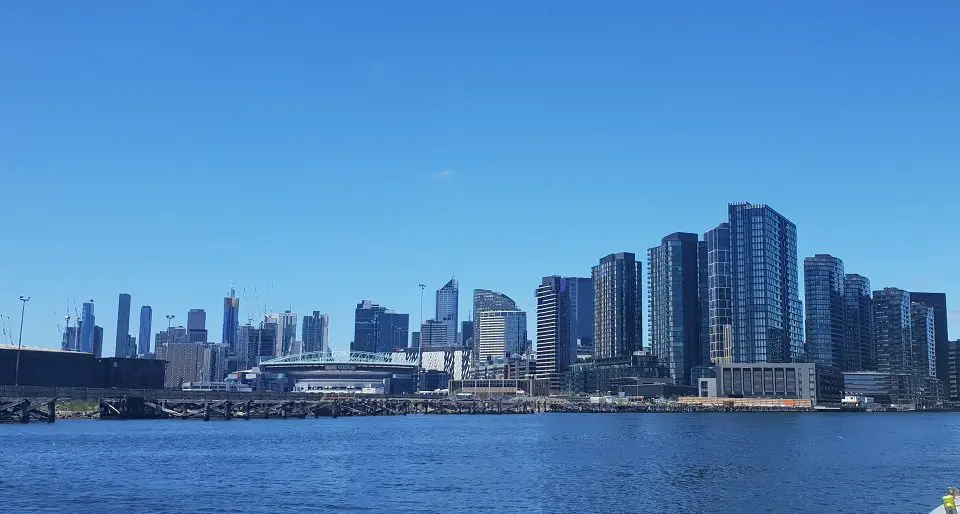 Soon you'll be cruising past some pretty impressive townhouses and private boats before heading under the Bolte Bridge.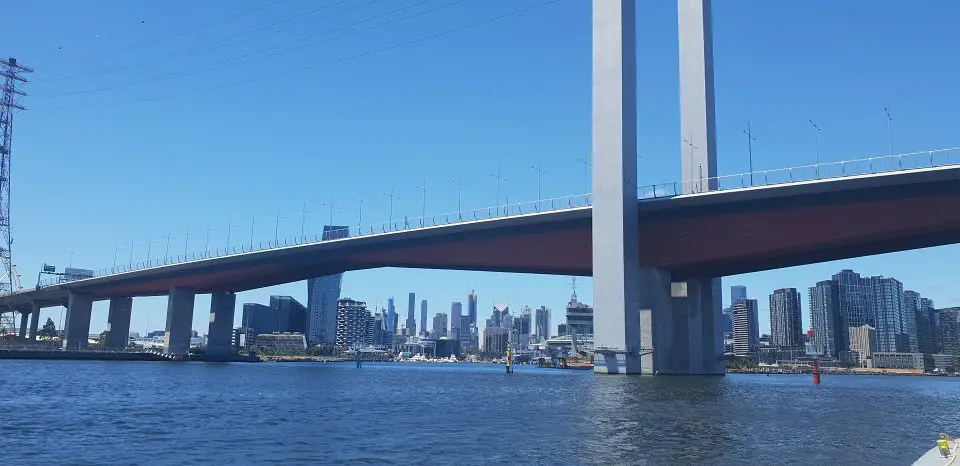 Entering Melbourne's shipping channel, large container ships and mammoth cranes dominate the area. This is one the largest ports of containerized and general cargo in Australia.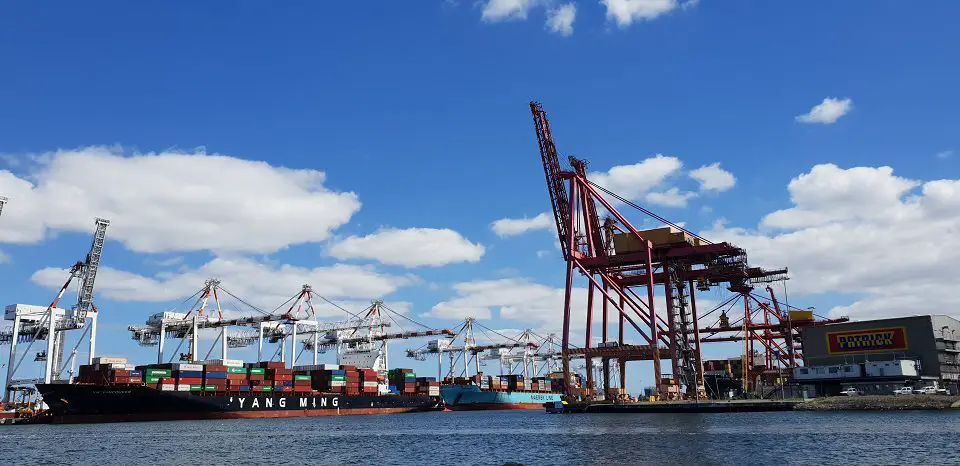 From here the iconic Westgate Bridge comes into view as we continue on wards and into the protected waters of Port Phillip Bay before finally docking in Williamstown.
 Things to do in Williamstown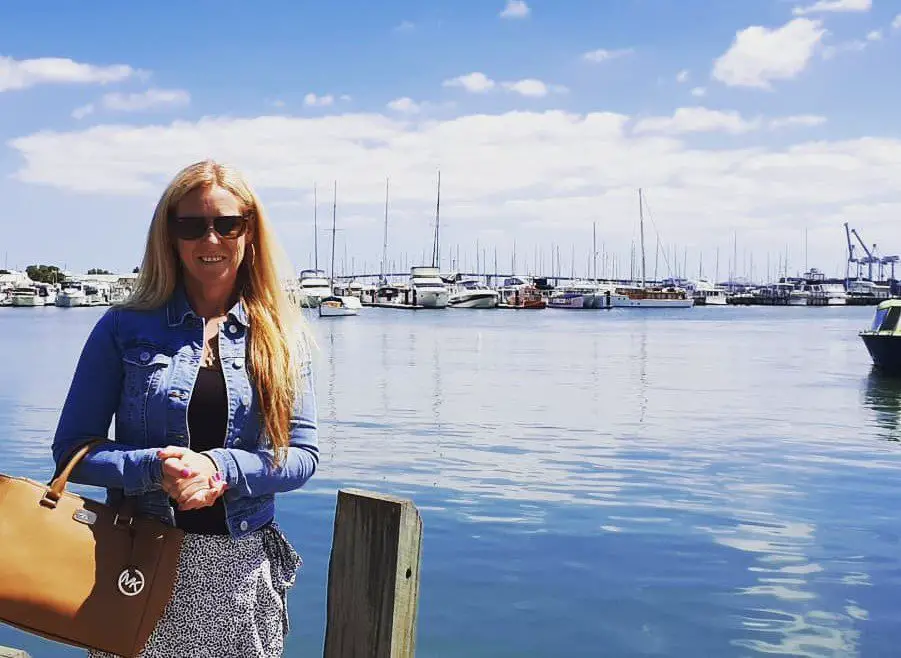 Williamstown is a quaint and charming port side village. It is known for it's maritime museums and colonial landmarks. But that's not all it's about. There is plenty of great things to do in Williamstown.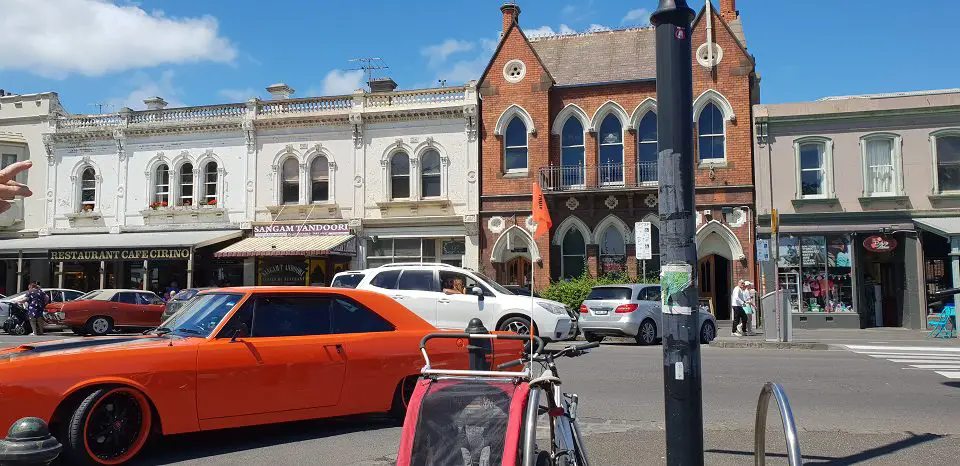 The parkland right on waterfront is spacious and picturesque. Head across the road to discover a range of trendy cafes, galleries and interesting shops to explore. There is also a visitors centre directly out front from the pier.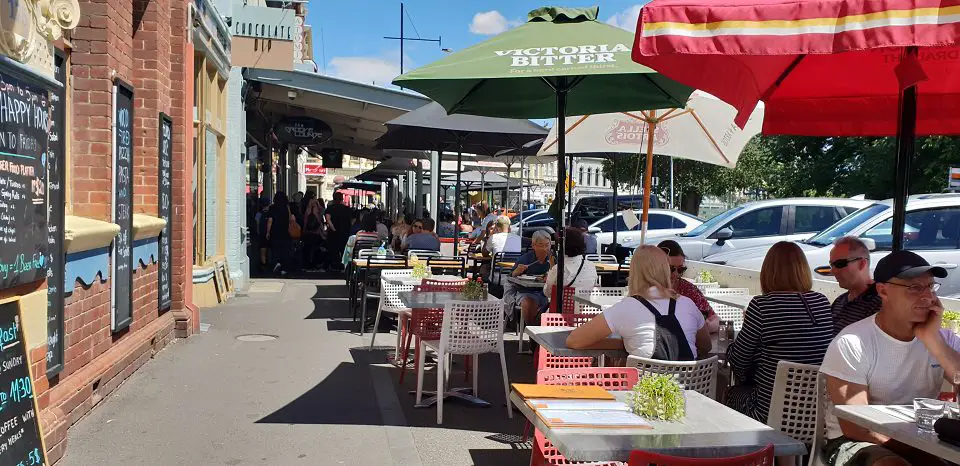 If you plan on heading to the Maritime Musuem, turn left and walk a short distance. Entry fee is simply a donation.
Off the pier itself is HMAS Castlemaine, a naval ship constructed during World War II. You can step aboard for a closer look at only $8 for adults and $20 family ticket. Hours can differ so click here for website details.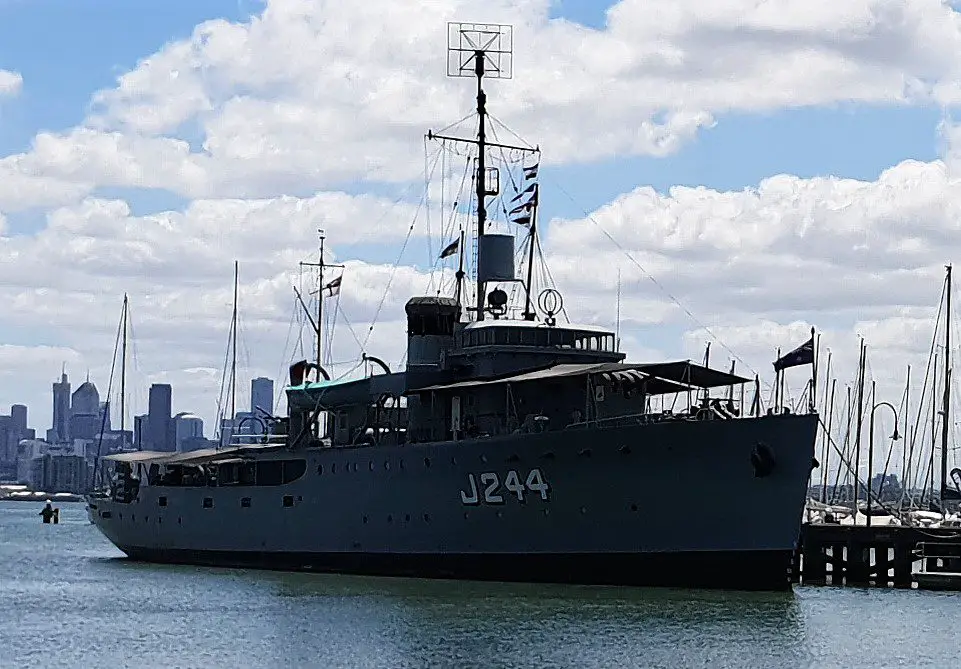 On a sunny and warm day a serving of fish and chips in the park overlooking the marina seems like a choice idea. You can grab lunch from Off the Pier Fish and Chippery and enjoyed time in the sunshine before re-boarding the ferry back to the city.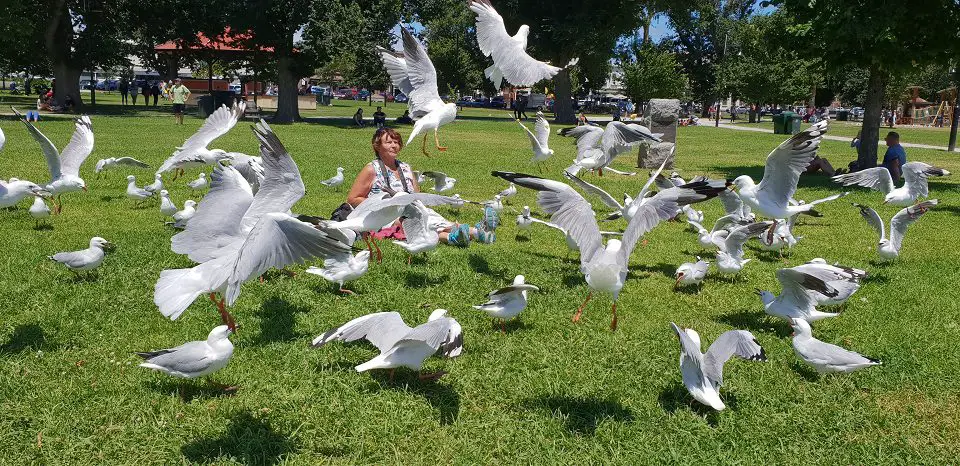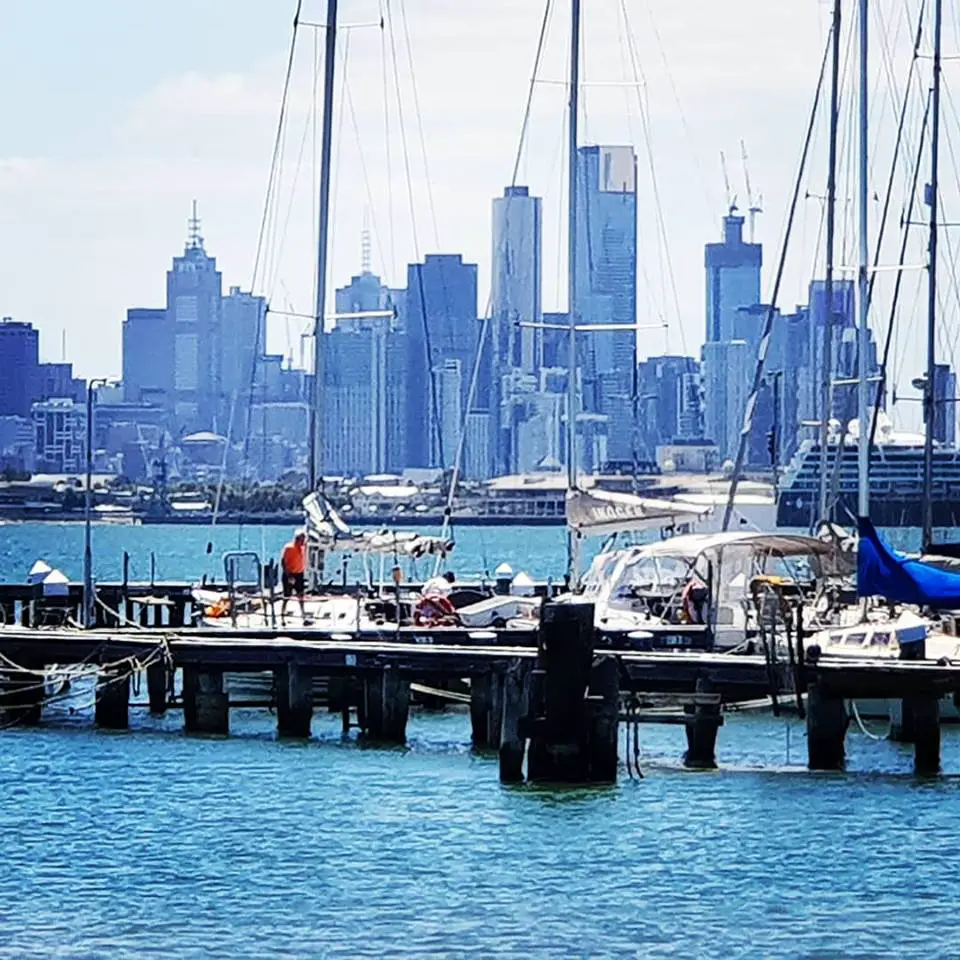 You can also purchase fresh seafood at Gem Pier Seafood right on the water.
Tickets for this cruise are well priced at under thirty dollars round trip. For pricing and schedule click here.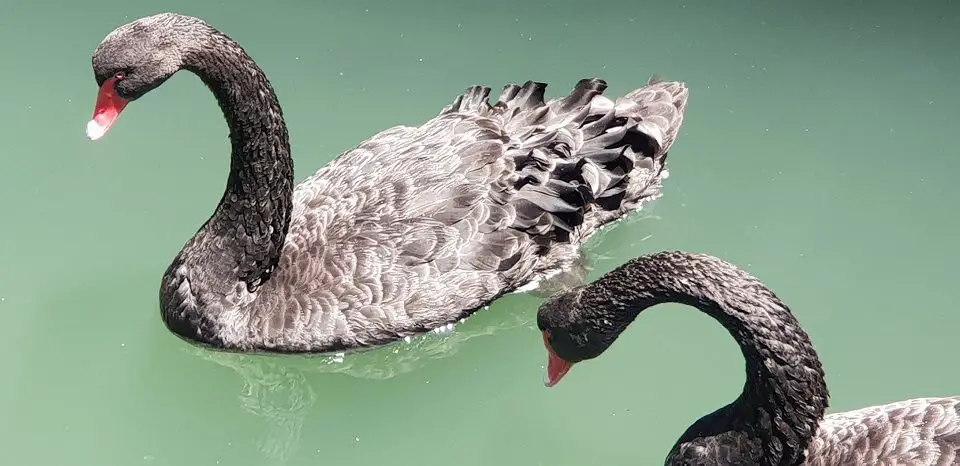 This is a really great day out whether you take all day or just a few short hours. Alternately you can just do the cruise and not disembark.
The Southbank to Williamstown ferry starts from $24 per person one way and $35 return.
---
This post contains affiliate links. That means I may receive a small commission at no extra cost to you, and it keeps me alive and running.