As an Amazon Associate I earn from qualifying purchases. I get commissions for purchases made through links in this post.
Visiting the snow monkeys of Japan is truly a privilege. For first time travel to Japan, it is an experience that will reward you with amazing memories. Our unique day out was from Hakuba to snow monkeys but you can also access them from many other locations including Nagano and all the way from Tokyo.
These cute creatures are absolutely intriguing in every way from their incredible facial expressions to their habitual grooming of each other that leaves you spellbound from start to finish. It is one of the best animal encounters you will ever experience.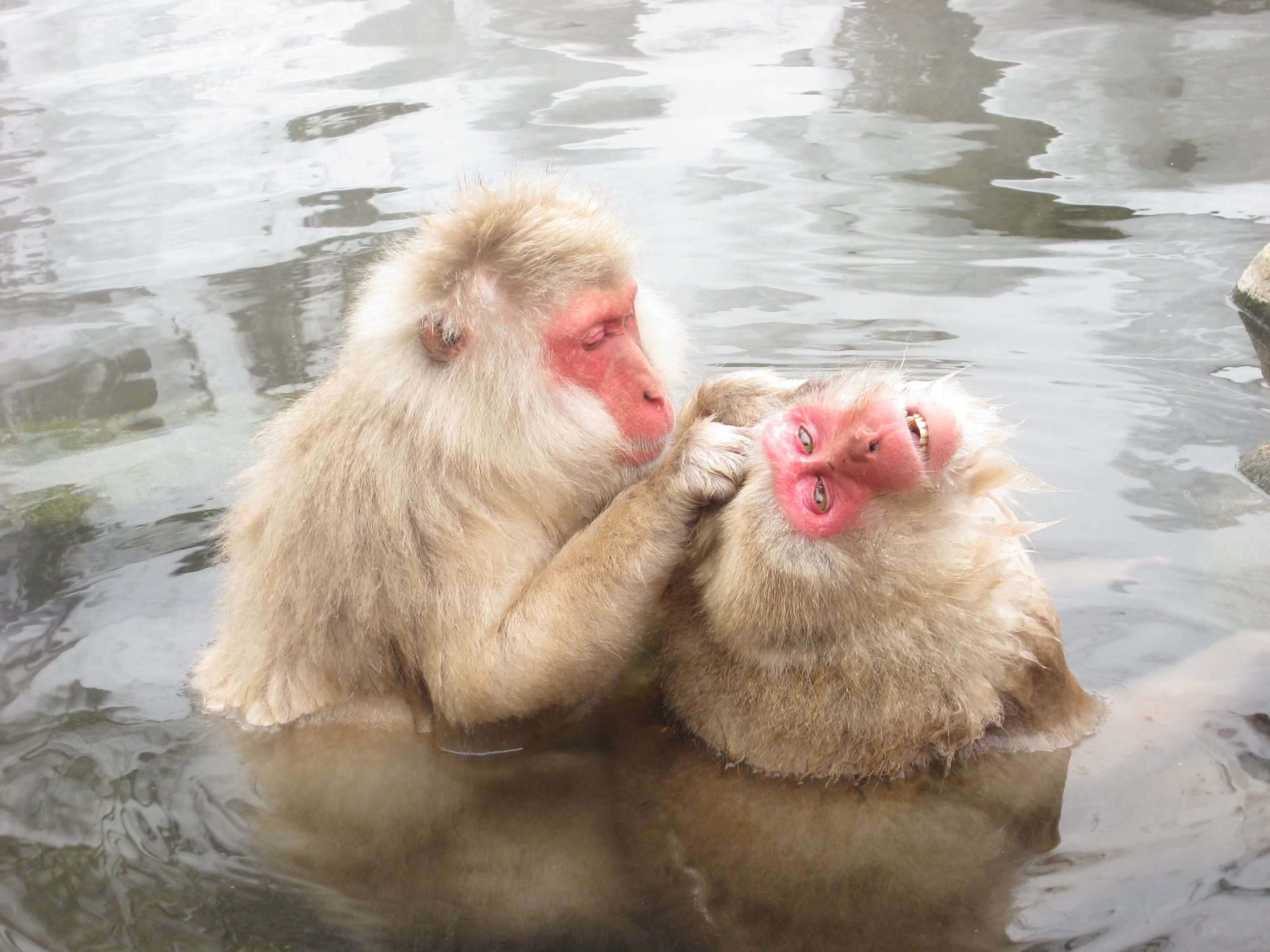 Snow Money Tour from Hakuba
Tour time: approx 8 hours and includes lunch, sake brewery & Zenko Ji Temple Tour
Snow Monkeys of Japan Facts
Japanese Macaque – known as snow monkeys
found in various locations but nothing as famous as Jigokudani Monkey Park near Nagano
long thick grey to brown fur with hairless bright red faces
up to 90,000 visitors per year come to see the monkeys
can be seen all year round but most active in the hot springs during winter and autumn
harmless to humans
If you have ever encountered the monkeys in Malaysia at Batu Caves or monkey island , you will know how aggressive they can be. The snow monkeys are completely timid in comparison.
Where is the famous Snow Monkey Park in Japan?
The closest main city is Nagano but people travel as far as Tokyo to catch a glimpse of the famous monkeys. Cities such as Osaka and Hiroshima are much further and would require at least 2 long days of commuting.
How to get to the Snow Monkey Park
Being so popular, many people are keen to visit the park. So getting from Hakuba to snow monkey park is easy. The daily snow monkey tour from Hakuba leaves from various stops. Alternately make your way there independently by car.
General Transport Options
By car – it is 76 km from Hakuba / 272 km from Tokyo / 34 km from Nagano
By train – take the train to Nagano Station. From here you will need to transfer onto a bus for the 40 -45 minute ride out.
By tour bus – sometimes the easier option is a tour bus. You'll enjoy independent time in the park without worrying about how to get to and from.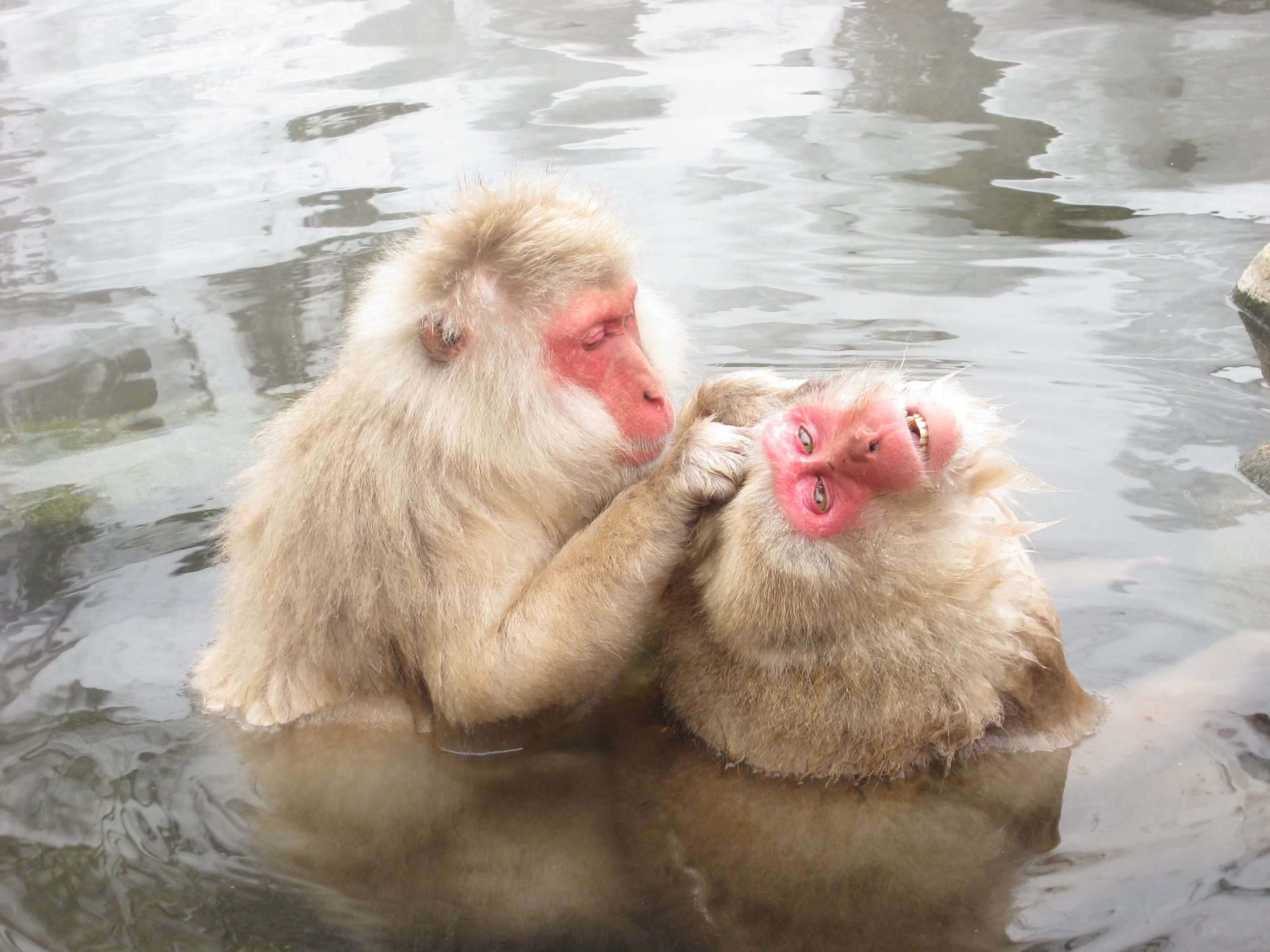 Snow Money Tour from Hakuba
Tour time: approx 8 hours and includes lunch, sake brewery & Zenko Ji Temple Tour
The history of Jigokudani Monkey Park
The Jigokudani Monkey Park was established in 1964. The founding of the park was by a man called Sogo Hara, previously employed at the Nagano Electric Railway (Nagano Dentetsu) company.
Back in 1957, he hiked through the area known as Jigokudani, which translates into Valley of Hell. This place owes its name to the steep mountain sides and hot spring steam coming out of the ground. Sogo came across a troop of snow monkeys and marvelled at them. He decided then and there that he wanted the world to know about the snow monkeys and founded the park.
A unique bathing experience in an Onsen
Watching these lovable creatures play and relax in the hot spring pools (known as an Onsen) is what drives hoards of tourists to come and see it for themselves.
Monkeys are not exactly known for liking water. So why does this particular breed spend hours in a day doing just that?
It is believed that the monkeys would watch people bathing in the onsen near the entrance to the park and obviously became very intrigued by this behaviour. Over time they started to do the very same within their own region.
You will need to walk to the monkeys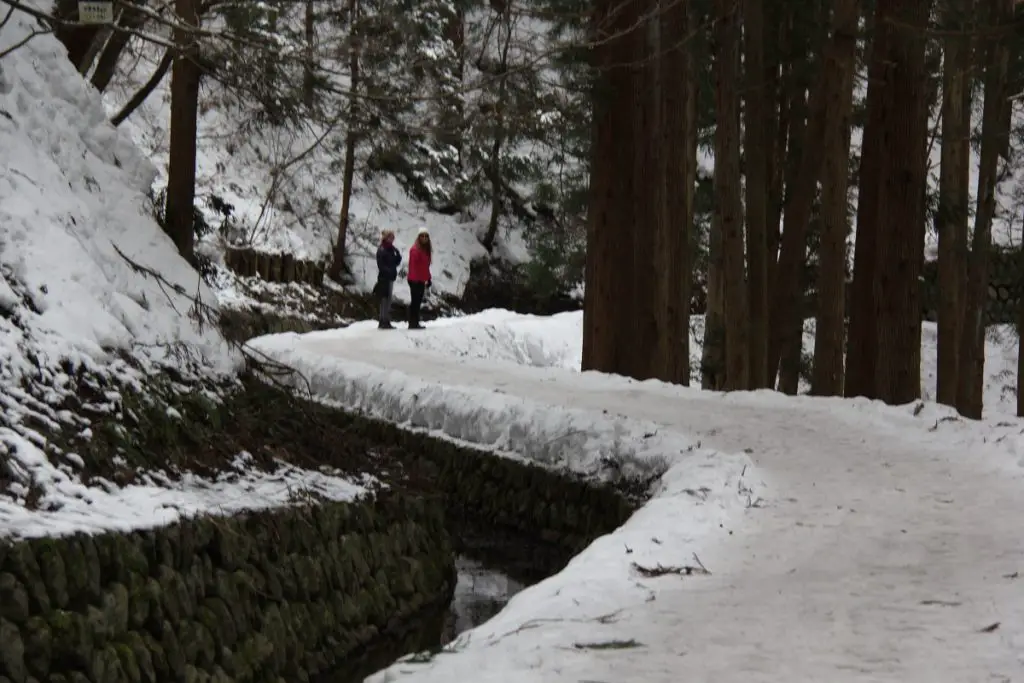 The 30 to 40 minute walk from the entrance is through a snow covered forest. It is very tranquil and doesn't feel that long as its so pretty. Be sure to dress the part, wear warm clothing including beanie, gloves and waterproof shoes.
Your first glimpse of the snow monkeys is an incredible sight. They are so adorable with their relaxed behavior and don't seem bothered at all by human presence. Watching the monkeys bathe is quite a unique sight and you'll be able to see it from a close distance.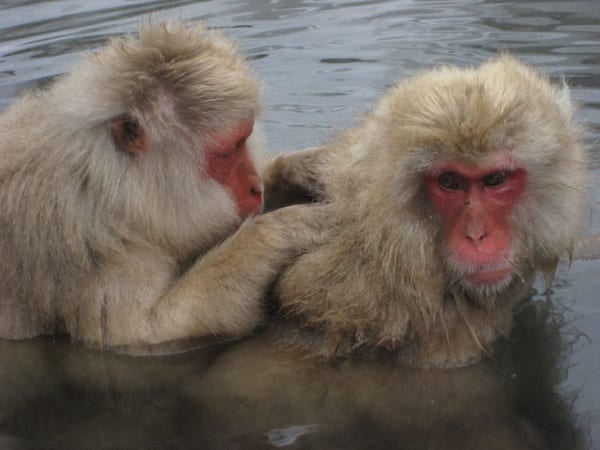 Enjoying watching the monkey business
One thing you commonly see with the snow monkeys is that they like to groom each other. This is for hygienic reasons, like removing lice, dandruff and any other unwanted things, but it also has a definite social and dietary meaning attached to it.  By consuming the lice and other insects stuck in the fur, they get their much needed protein.
Young ones frolic in the snow and wrestle with each other in a playful display. They chase each other along the boardwalk unfazed by all the attention. It's a sheer delight to capture the monkeys in this environment.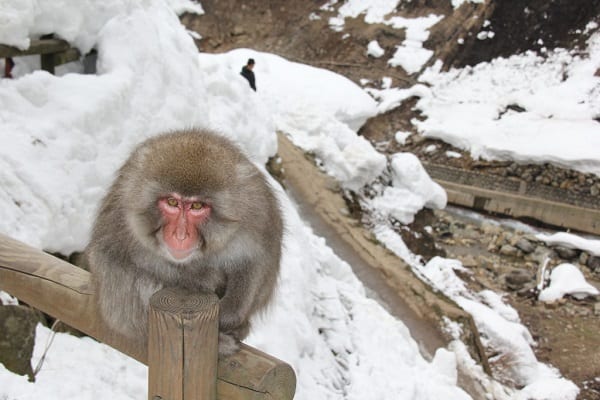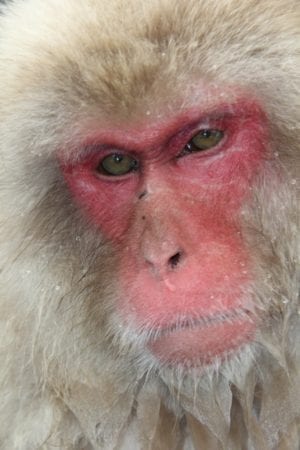 How to book a tour -Hakuba Snow Monkeys Tour
If you are staying at a ski resort near by such as Hukuba, you'll eventually need a break from hitting the slopes. As this is the only place in the world where you can see such a thing, it wold be a crime to miss it.
During the winter peak season the Hakuba Snow Monkeys tour runs daily. Thereafter the tour will run around 3 days a week.
The tour includes a traditional Japanese lunch in the historical town of Obuse and a visit to the 1,400 year old Buddhist  temple, Zenkoji. You'll also visit a Sake Brewery for some sampling as part of your tour.
Overall, the tour takes approximately 8 hours.
For more information on tours from Hukuba, you can book through Viator below and pay in your preferred currency.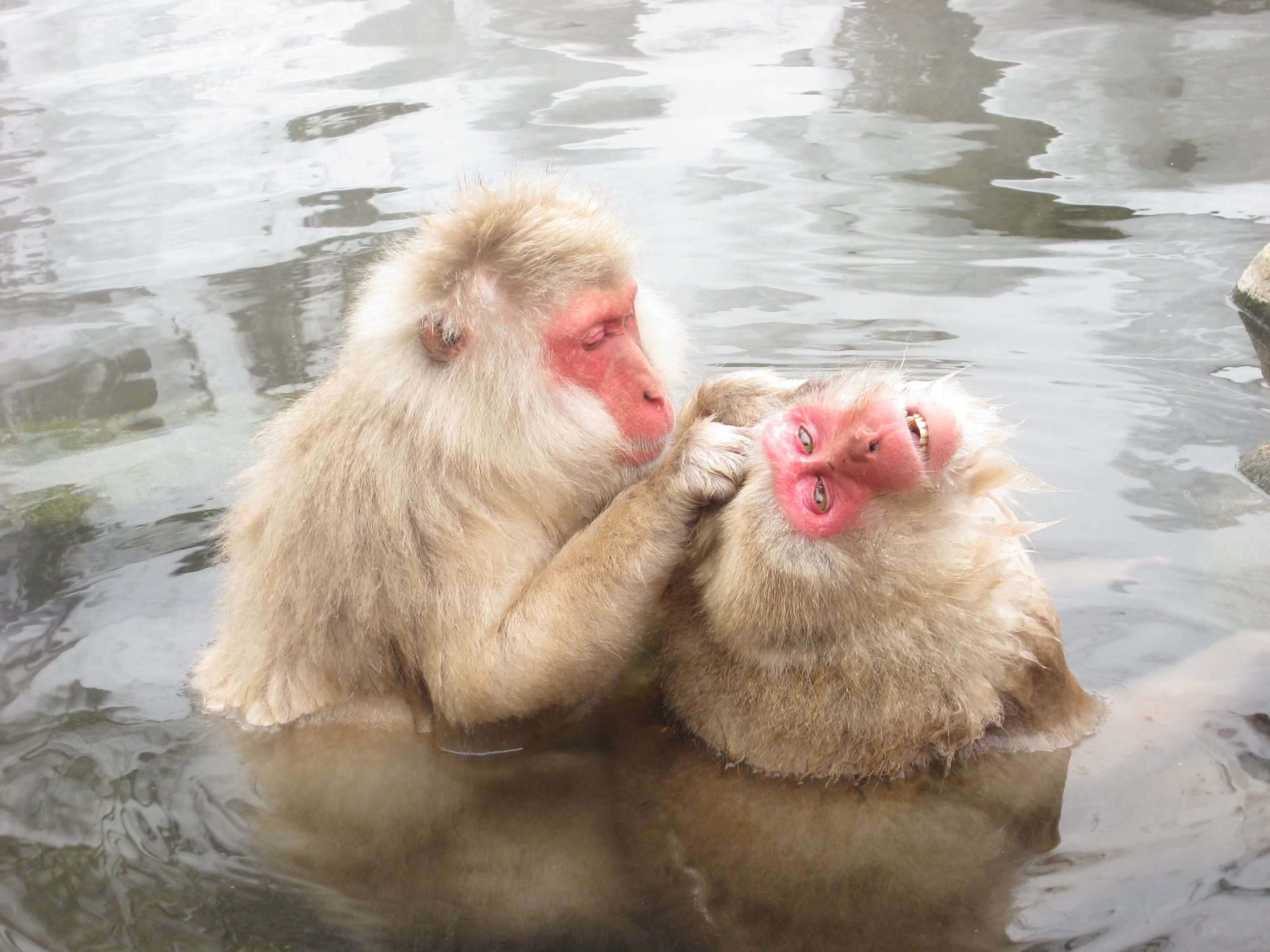 Hakuba Snow Money Tour
Tour time: approx 8 hours and includes lunch, sake brewery & Zenko Ji Temple Tour