As an Amazon Associate I earn from qualifying purchases. I get commissions for purchases made through links in this post.
Thinking about a visit to the little town of Boort in Victoria! The perfect place for a weekend visit or even all week long, you may be surprised just how lovely a stay here is for couples and families in need of a break. Boort is one of the best small towns in Victoria for your next road trip with the Boort caravan park nestled right on the edge of the town's biggest draw card, Lake Boort.
Looking for more small town articles:
10 Best Small Towns in Victoria – great mini breaks
The lively little town of Loch Village – South Gippsland
9 Ultimate things to do in Metung – Gippsland Lakes
Where is Boort?
The town of Boort is located in central northern Victoria in the Lodden Shire. It is 254 km from Melbourne and takes around 2.50 hrs to drive.
It's population of 873 means the town enjoys a quiet lifestyle with Boort Lake taking centre stage during the warmer months. But any time is really a great time to visit.
The impressive Lake Boort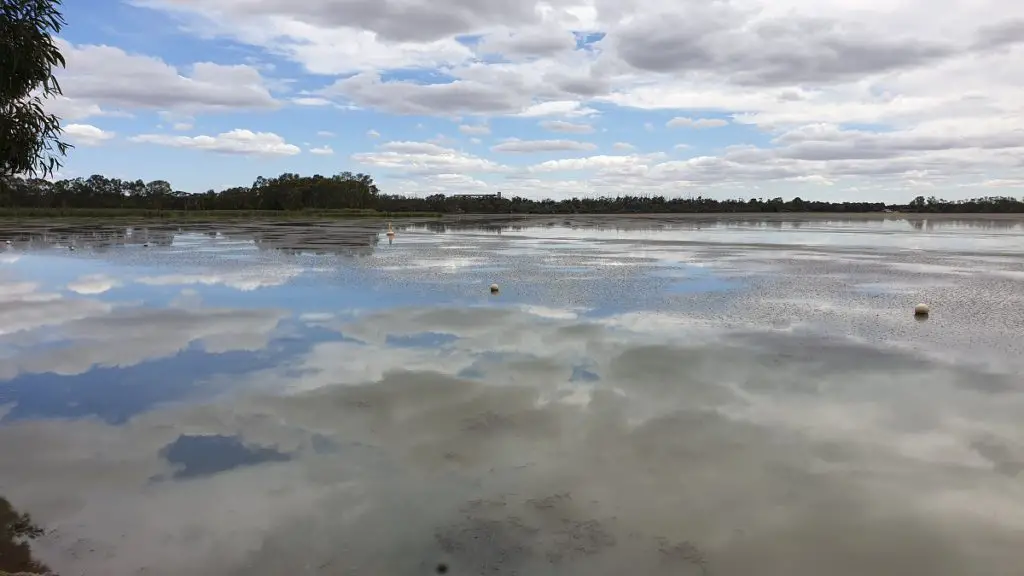 There are actually 3 lakes here and Little Lake Boort is where you can enjoy a scenic walk all the way around the 3.7 km circumference. It is also a great scenic location for bike riding.
Known as Federation Walk, it is a fully accessible footpath with some parts fine gravel. The walk officially starts at Nolen's Park and will take you in either direction.
You will certainly see a varied amount of bird life on your walk including water bids, pelican and plenty of parrots and corellas. Early morning and late afternoon are perfect times to wander the tranquil walkway in the ever changing light.
The Metal Sculpture Trail (as part of the walk) sees recycled works of art dotted along the trail giving you a chance to stop and admire these interesting art features.
Facilities include seating and covered BBQ areas plus a children's playground. You will also find public toilets and plenty of parking available.
Little Lake Boort sees many visitors water skiing, paddle boarding and riding tubes though out the warmer months. It becomes a stage of entertainment for many families who can easily access the lake from the boat ramp right next to the caravan park. The lake is not too deep either.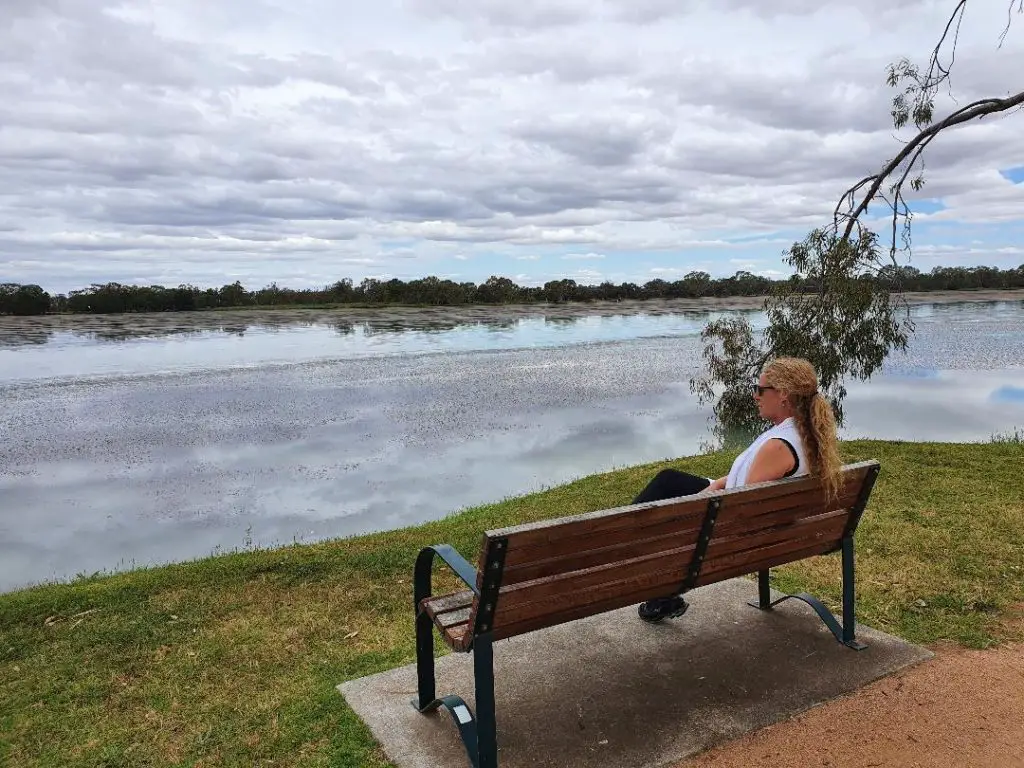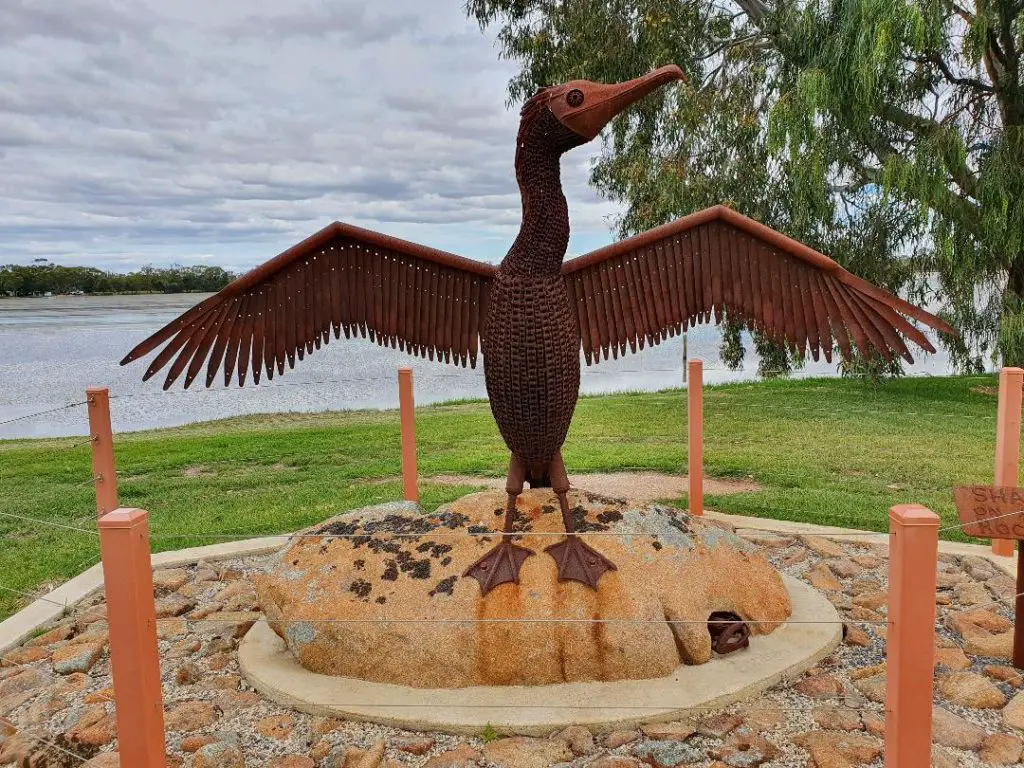 Boort Park Run
Boort Lake walkway has only recently been fully completed and now will be able to host the Boort Park Run. attracting even more visitors to the area.
The 5 km event held on a Saturday morning (Sundays for juniors) has become a major event across Australia with over 431 registered park runs on the calendar.
It is free to participate and new comers just need to register. You can do that here: parkrun.com.au
Staying at Boort Caravan Park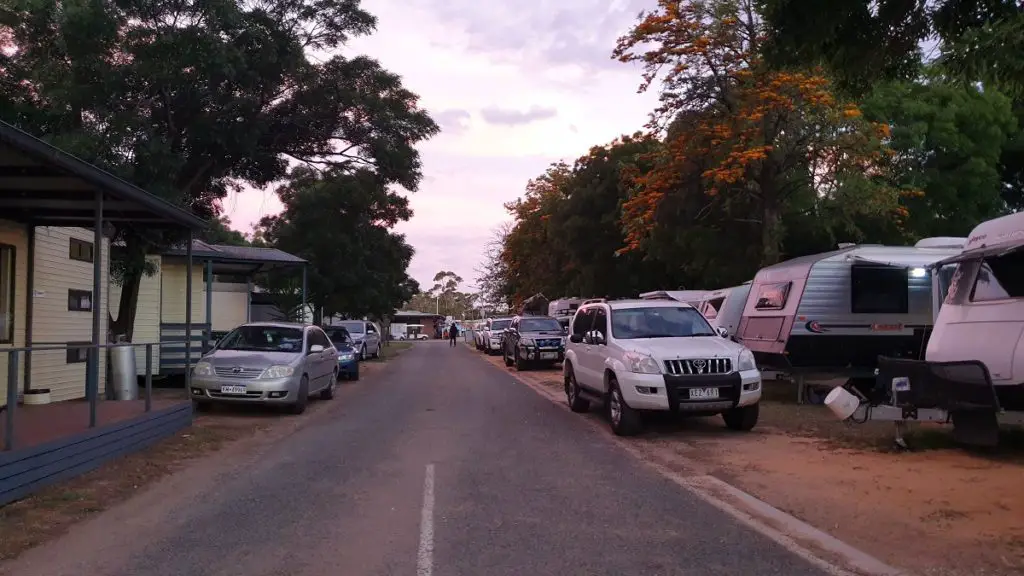 A stay at Boort Lakes Holiday Park is a must of you come to the area. Having prime position in front of Little Lake Boort is not only convenient but very picturesque.
The Boort caravan park is situated on 10 acres and provides lake side cabins, camping and caravan sites. Even if you don't get front row to the lake, you will be mere metres from the waters edge.
We stayed in a comfortable studio cabin with en-suite and cooking facilities, and enjoyed a quiet beverage while watching the sun set over the lake.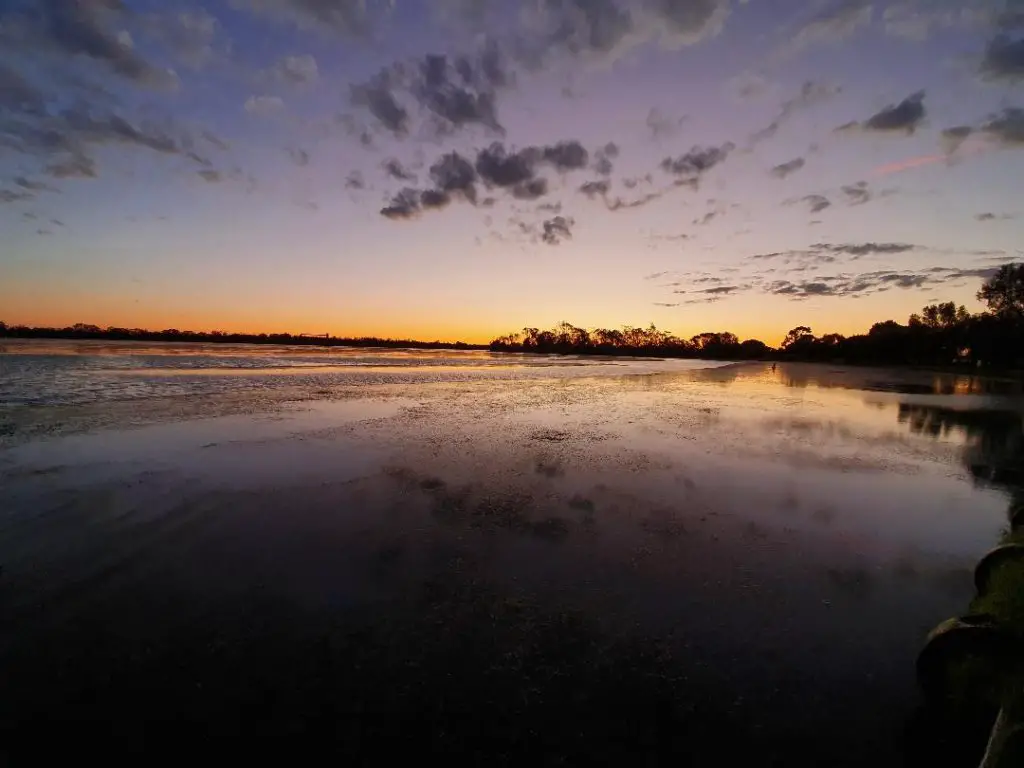 For boat enthusiasts, the boat ramp is right beside the park while the main street is only a couple of minutes walk.
Facilities within the park include a jumping pillow, push bikes, canoes and water bikes. Some will incur a fee.
This is a really friendly park with families and friends enjoying the grassy areas around the lake. The owners are also super nice and do a great job at providing a place to relax and enjoy the outdoors.
Other things to do in Boort
The larger Lake Boort is just south of the town and has a highest concentration of scar trees in Australia. Lake Lyndger to the west is a natural wildlife reserve and is great for photographers.
For fishing enthusiasts Boort is the perfect place to drop a line. Whether you prefer bait or lure fishing, the banks of little Lake Boort are an ideal location.
Boort Swimming pool is conveniently located near Nolen's park and is a great spot over the warmer months. You can see more information here: Boort Swimming Pool
Simply Tomatoes is located in the main street in the Country Shop, They specialize in green tomato products and are open Monday to Saturday.
Salute Oliva is a family run olive grove in Boort. You can purchase first class extra virgin olive oil and table olives plus a range of other products.
Facilities in Boort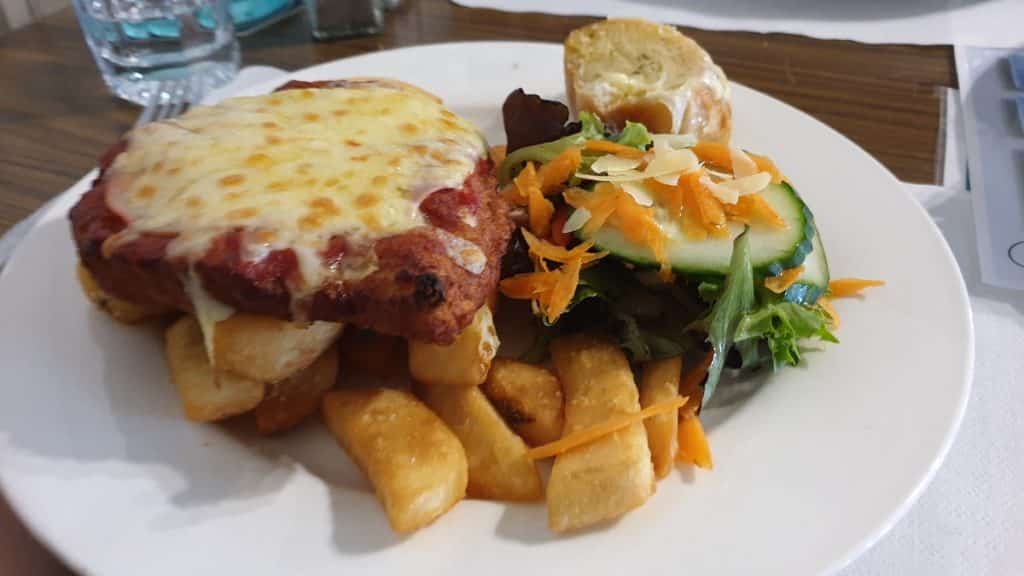 Boort is only a small town but probably has everything you will need during your stay.
There are two pubs in town as well as a great little coffee shop, Godfrey and Bear. For groceries, IGA has a small but ample store and there is also a Home Hardware.
Just down the road opposite the caravan park is a BP service station which has a cafe.
Where to stay in Boort
Boort Lakes Holiday Park – cabins / camping / caravan sites
NAB&B luxury self contained Accommodation – 3 bedroom / sleeps 8
Events in Boort
Boort Annual Fishing Competition and family weekend – October
Agricultural and Pastoral Society Show – October
Boort Truck Show – October
Boort Christmas Festival – December
Eater Tennis Tournament – Starts Good Friday (4 days)
To see more about all these Boort events go to : Boort Events
Amazing Lake Boort Conclusion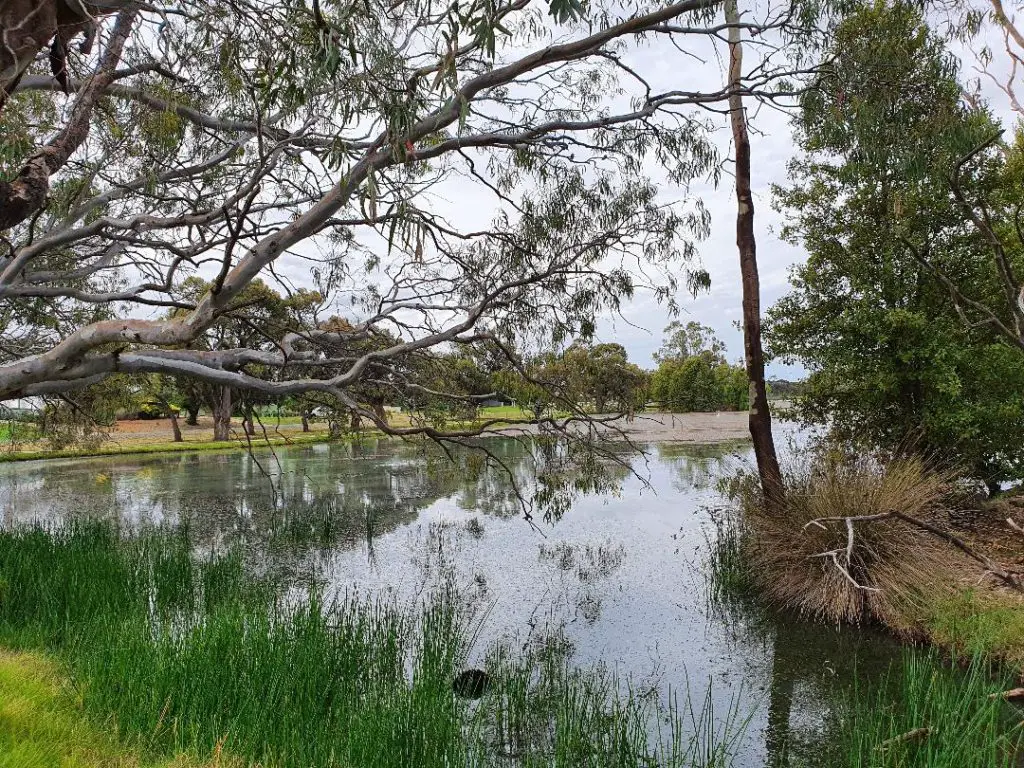 Boort is perfect for your next getaway. Whether looking for a relaxing weekend or fun with the family, the small Victorian town is a great location away from your busy life.
I really enjoyed my time there and would love to go back for a more extended stay. I hope you make it too.