Looking for things to do on Phillip Island?
The Swan Lake Trail is located on Ventnor Road, just before the Penguin Parade car park and on the same road which takes you to the Nobbies. It's only a short 15 minutes drive from the main town of Cowes. 
About Swan Lake Trail
The walk to Swan lake is relatively short, only a few minutes. The gravel path that leads to the board walk is fully accessible, though not overly wide. It's lush and surrounded by trees and bracken fern. You can't actually see the lake till you reach it but you might spot a wallaby or two along the way. It feels peaceful as I haven't actually seen anyone else as of yet.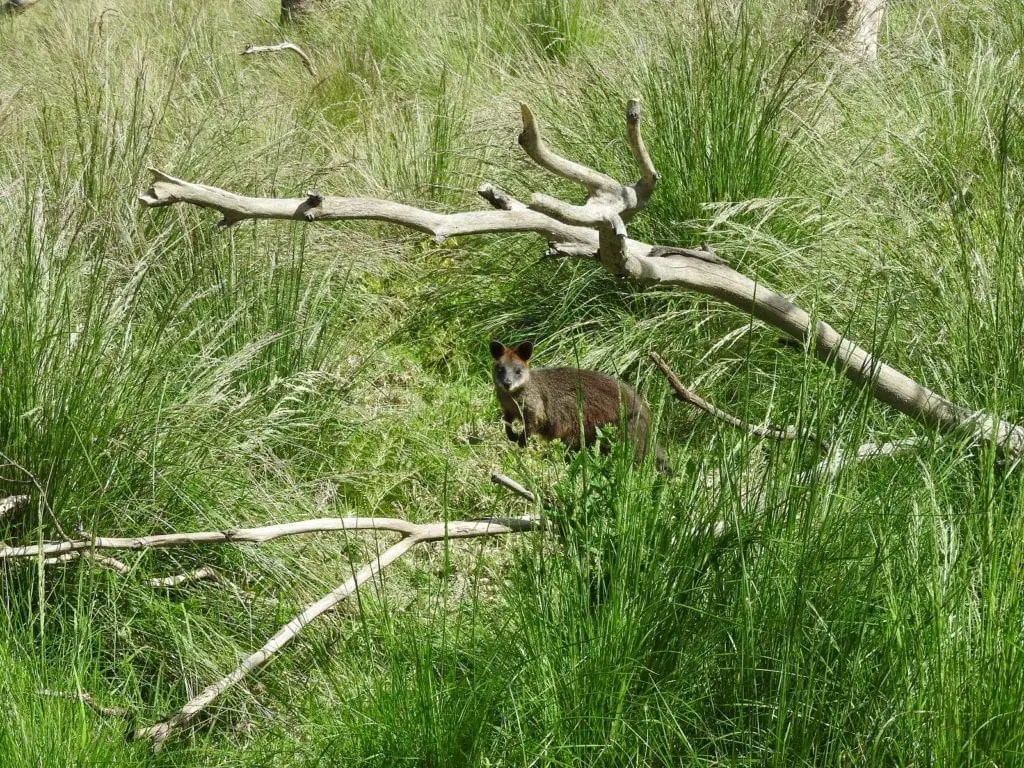 Once you reach the start of the boardwalk you can already hear the sounds of birds on the water just ahead. The area is a swamp ground with plenty of dead trees but you are well elevated.From here, you can start to see the lake in the distance. It's very close.
I notice the hundreds of burrows in the dunes and remember reading about the Short Tailed Shearwater birds that make Phillip Island their breeding ground over the summer months from September through to April. Migrating from Alaska, thousands of Shear Water make the long journey over an eight week period. They raise their chicks before returning home late April. The Island has a program in place to protect them from being ran over by cars. Speed limits are reduced as the bitumen becomes a runway for the many young who are new to flying. I believe they also turn the lights off at night on the San Remo bridge for 2 weeks in order to not attract them toward the bright lights.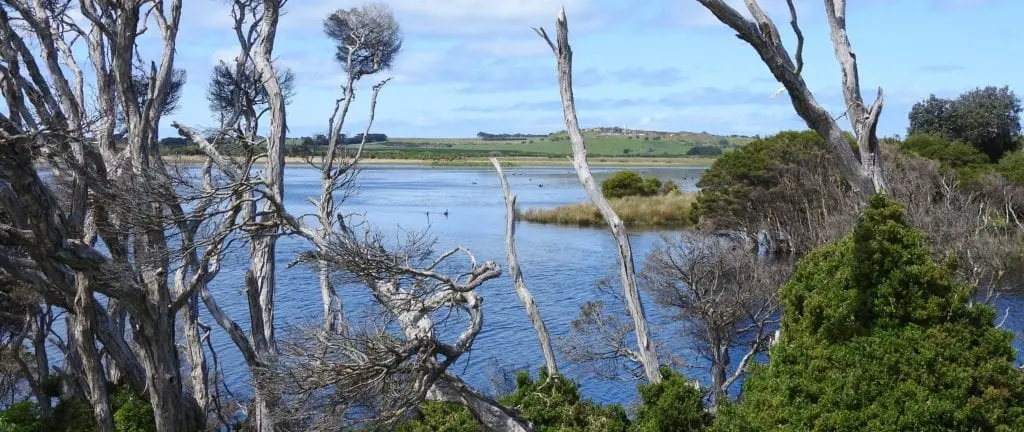 A peaceful Sanctuary.
As you would expect from the name, there are many black swans that call this place home. They always look so graceful as they gluide effortlessly through the water. But these aren't the only birds I spotted.
Cape Barron Geese were predominantly seen along the sand scrub, feeding off the plant life. I also spot a few Purple Swamphen and ducks. I imagine a visit near sunset would be a nice time to visit.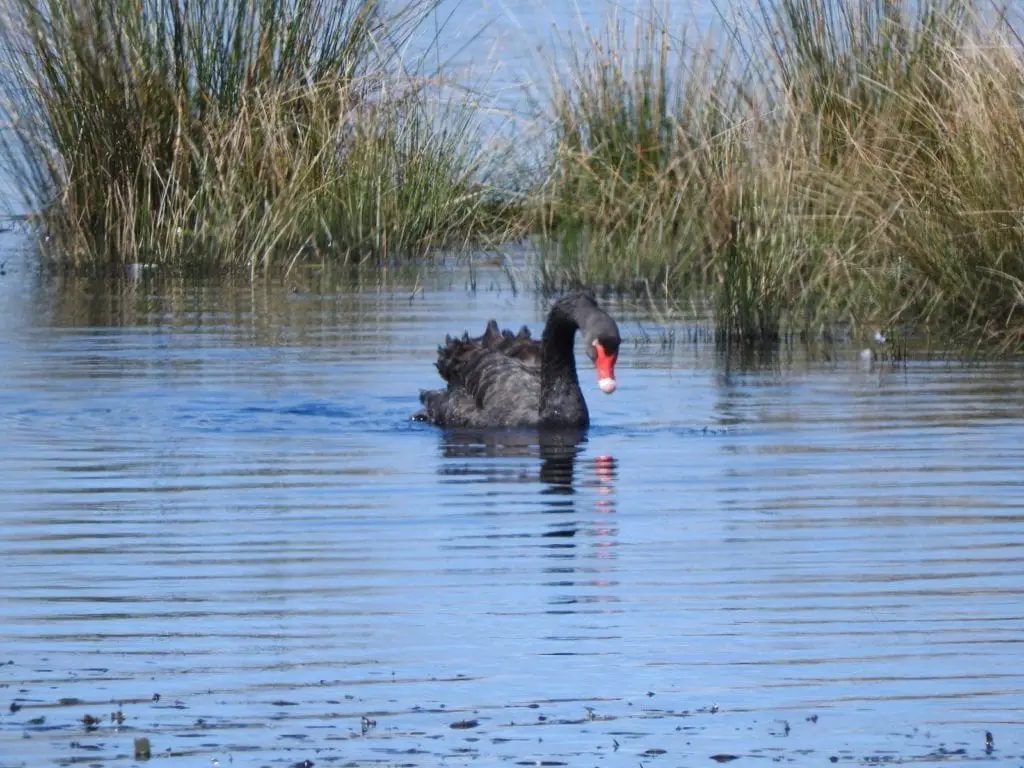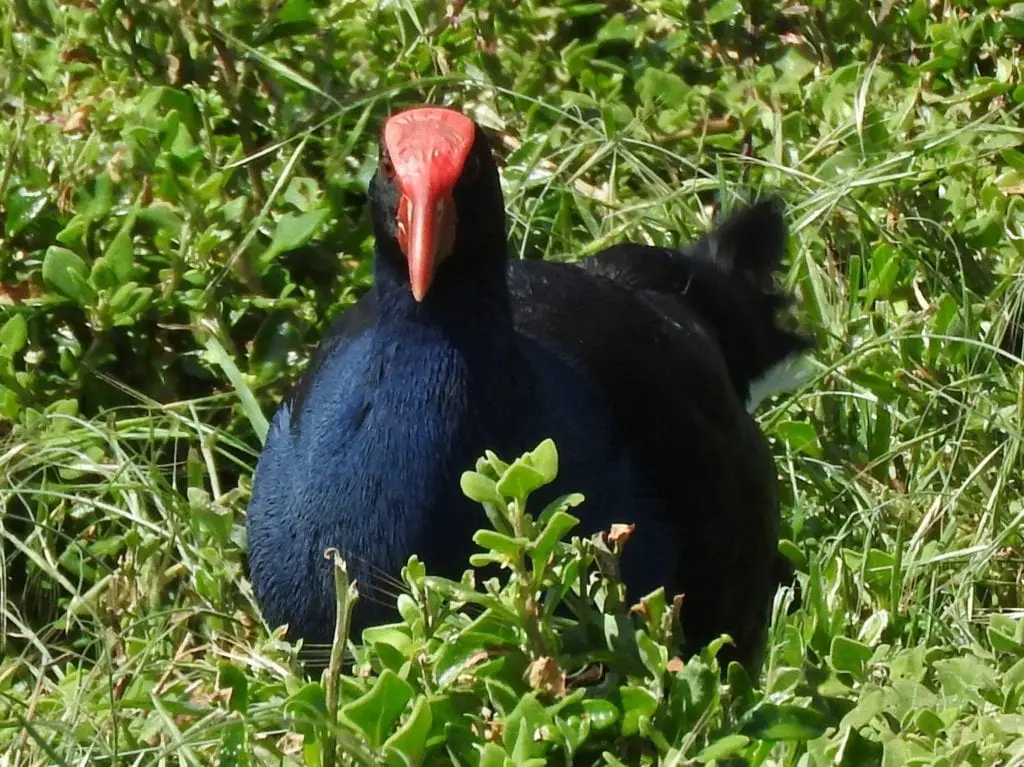 Swan Lake is the only permanent fresh water lake on Phillip Island and is set up for visitors to get a closer look without disturbing the ecosystem.
You will notice along the board walk there are huts or bird hides as the are officially called. These provisions allow visitors to view the birds without disturbing them. They sit on the edge of the water where you can view the activity and get those shots you was after.
Bird lovers especially will enjoy this experience but also anyone after a tranquil walk and families alike.
It's a very easy walk and a short stop if you have other plans as well. You can incorporate it into your trip to the Nobbies.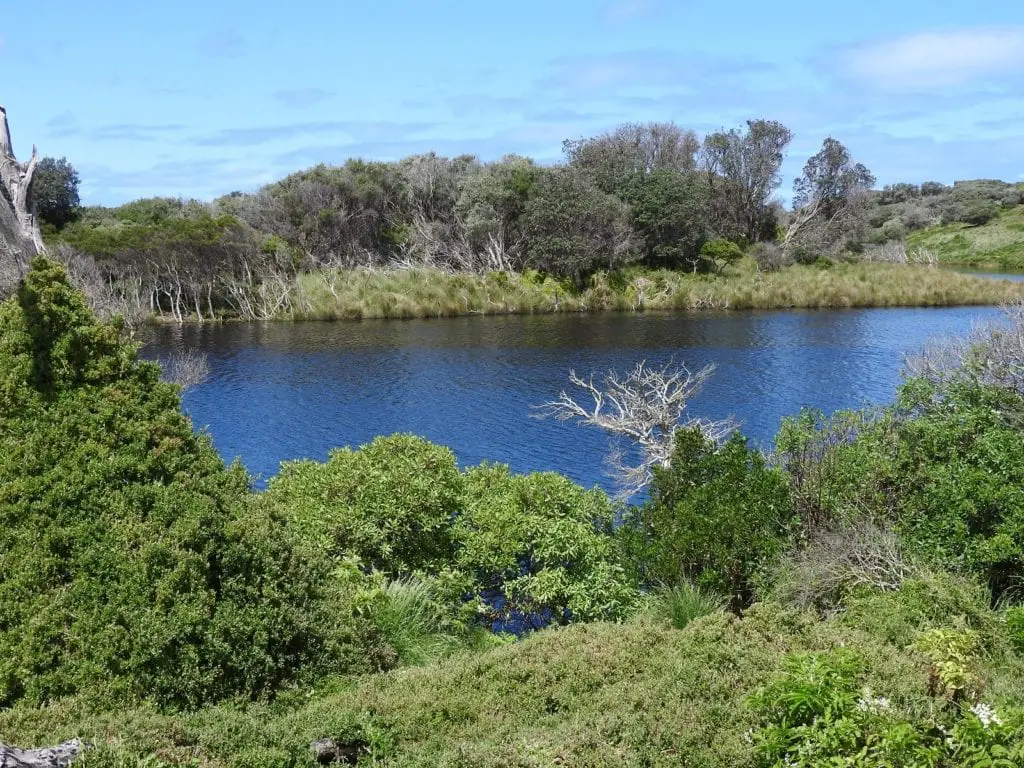 The trail is open 24 hours and is FREE.
You can check out Swan Lake Phillip Island reviews on Trip Advisor. 
Check out more Phillip Island Attractions
Phillip Island Walking and Bird Watching Tour
Day Tour Phillip Island Nature Parks & Penguins
Phillip Island Seal Watching Cruise
Phillip Island Helicopter Tour
Phillip Island Wine Experience Tour
This post contains affiliate links. That means I may receive a small commission at no extra cost to you, and it keeps me alive and running.