As an Amazon Associate I earn from qualifying purchases. I get commissions for purchases made through links in this post.
It's been a long 5 month wait, dreaming of the moment when I could finally say " I went to Antarctica for the day', It can only be described as a true bucket list experience and one that won't be forgotten easily. This Antarctica Flights Review will cover everything you can expect from the moment of take off to flying high above the seventh continent.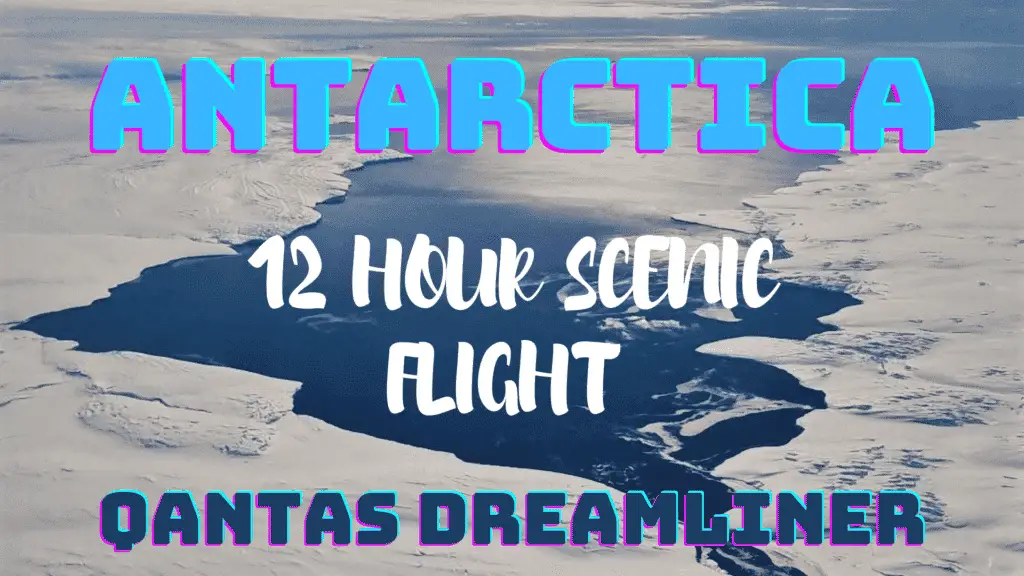 About Antarctica Flights
Antarctica Flights have been flying exclusively from Australia to the polar continent since 1994. 
The season starts early November till toward the end of February, and for those lucky enough to secure a seat it is without doubt one of the best shows on earth. 
For myself, I booked 5 months out, going on a waiting list in the hope they would get back to me with good news. That day came a few weeks later and so the excitement and anticipation could finally begin. 
Further reading: Planning a trip overseas you can actually afford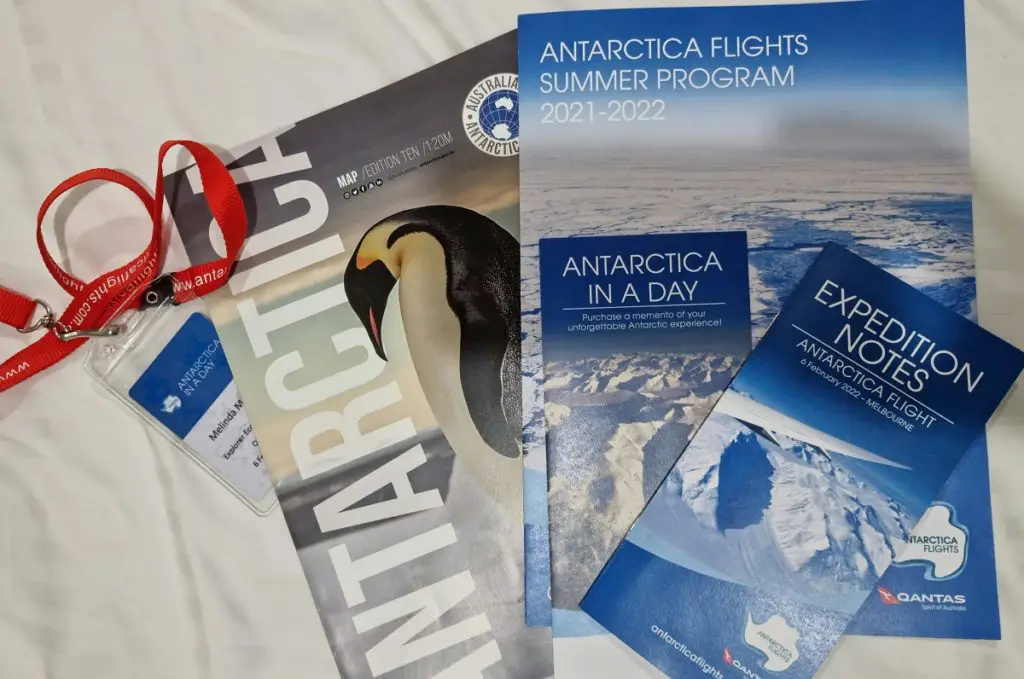 What cities fly to Antarctica
This exclusive bucket list adventure has limited flights so it's not worth contemplating for too long. 
The are 7 cities within Australia where you can depart from for your Antarctica Flight..
The number of flights is based on the season (Nov to Feb)
Sydney – 2 flights – Nov 6th 2022 / NEW YEARS EVE 2022
Melbourne – 2 flights – NEW YEARS EVE 2022 / Feb 19th 2023
Brisbane – 2 flights – 20th Nov 2022 / Feb 12th 2023
Adelaide – 1 flight – Feb 5th 2023
Perth – 1 flights – Nov 27th 2022
Hobart – 1 flight – Nov 13th 2022
Canberra – 1 flight – Dec 4th 2022
Flying on the Qantas Dreamliner – why it is the perfect aircraft to fly to Antarctica
As part of my Antarctica Flights Review, let's talk about the Dreamliner.
Antarctic Flights charter Qantas aircraft, pilots and crew for all flights to Antarctica. Only until recently has the Qantas Dreamliner (Boeing 787) been introduced to flying to Antarctica, replacing the Boeing 747. 
What does this mean for passengers? 
The biggest and most important difference is the extra large windows, the biggest in all current aircraft type. This makes viewing optimal at all times. Even for those peering over another passenger's head, you'll  get a great view that would otherwise be difficult on the older aircraft. 
This shot I took from the aisle over another passenger. 
Further Reading: Qantas Antarctica Flight- are the cheap seats worth it?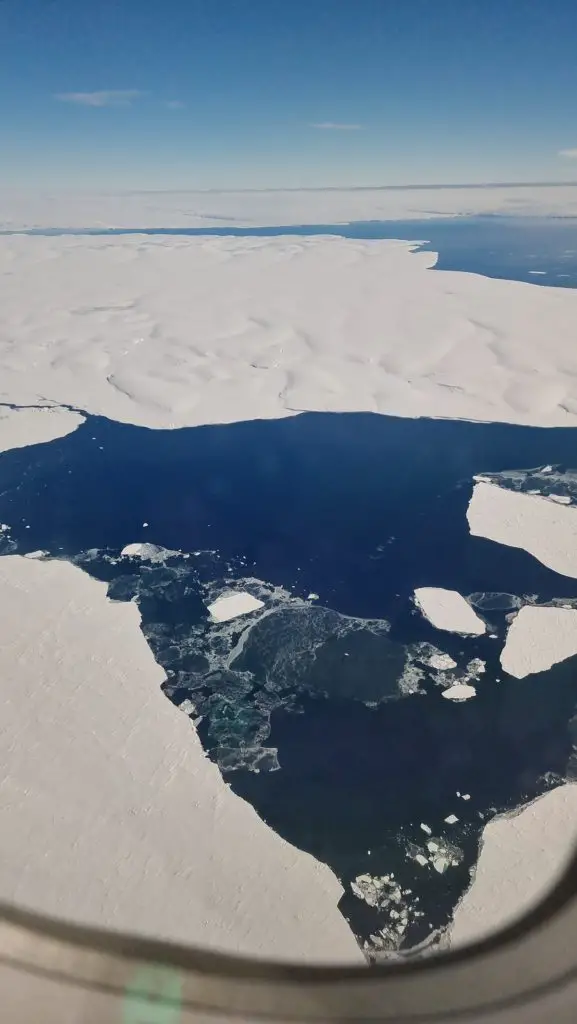 Another impressive feature is all those lovely extras that come with a newer and more modern aircraft. Tinted windows that change in a single touch rather than pull down shades, and USB port to charge your important accessories such as camera and mobile phone.
Even the seats feel comfier on this flight.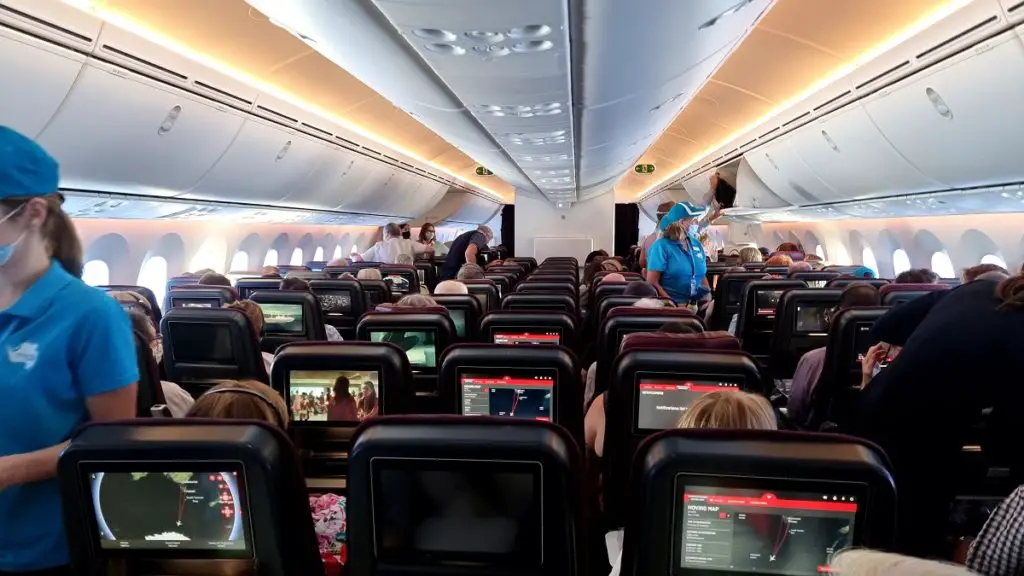 An overview of the flight to Antarctica
How long is the flight ?
This is a full day of flying and you can expect around 12 hours in the air. This includes approximately 4 hours to the outer sea border, 4 hours prime viewing and another 4 hours return. 
I must say it did not feel like 12 hours in the air due to the ongoing commentary and of course the incredible scenery you wouldn't normally see.
What is included on an Antarctica Flight?
This is a full service flight with Qantas so all meals and drinks are included. 
We were well fed during the trip with 2 meal services, a hot snack at the half way point, cheese, crackers, fruit, a snack bag with lots of goodies and an ice-cream to end the day. It was seriously so much food I couldn't eat it all and was glad I skipped breakfast before boarding the flight.
Alcoholic drinks included champagne at 9am (we were in high spirits from take off), beer, wine, gin, whiskey and vodka. Each flight may be slightly different as to what exactly is being served. 
The entertainment system is just as you would get on any long haul flight. Movies, TV shows, radio and games ready to go, but I doubt you will use it very often. I managed to watch 1 movie on the way back and took advantage of the commentary on the way to Antarctica.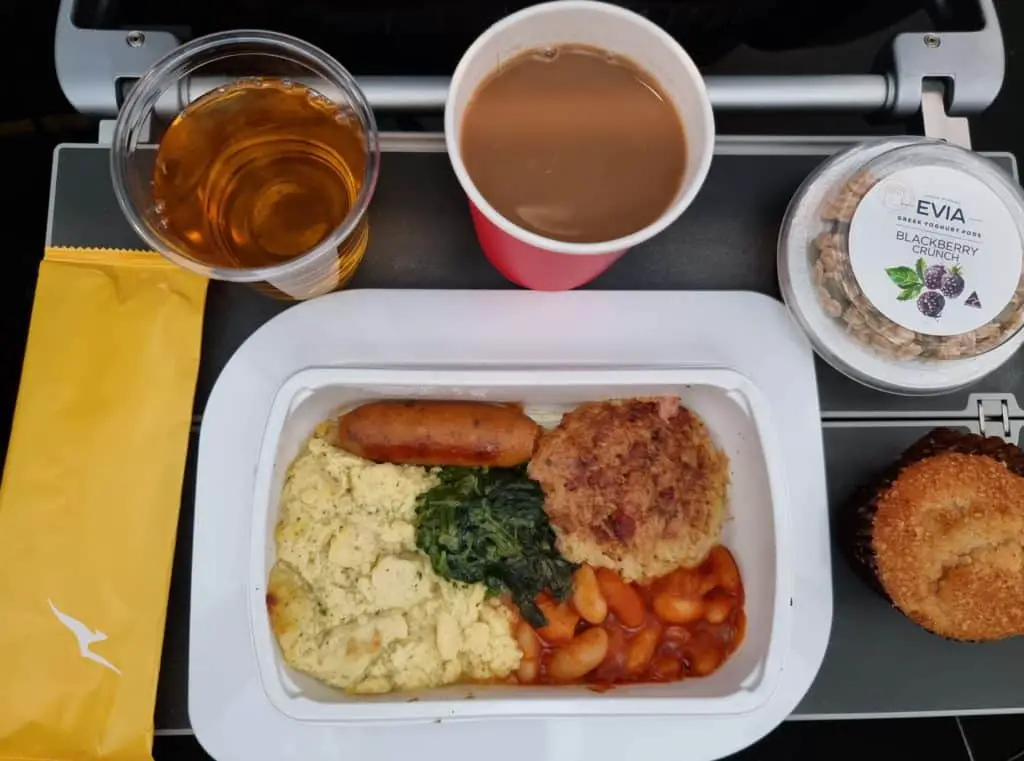 Experts on board
Two weeks before our departure we were mailed an Antarctic program. 
This included a lanyard with our name and seating details. We were also given some great brochures on the flight routes, on board services, some information on the research stations and Australia's work in Antarctica, and a map of possible flight routes. 
We were joined on our flight by the team from Antarctica Flights who came around and spoke with passengers and answered any questions, which was many. It was nice that they then broadcast the questions over the PA system and gave us some great additional information. 
Antarctic experts Rachael Robertson & Narelle Rawnsley were also on board speaking of their time living and working in Antarctica. It was very fascinating from both to hear their stories, and a real honour to have them on board with us. It really elevated the experience on so many levels. 
And finally we were lucky enough to hear from a scientist via satellite call from the cockpit who was live on the ground from Casey Station, an Australian Antarctic research Station. 
It really couldn't have been more well catered from everyone involved putting this experience together. 
The Flight Route
There are 19 possible flight routes that pilots can take. It all comes down to weather and getting the absolute best viewing conditions on the day. 
The weather can change quickly so the flight route is not decided till usually the day prior. We certainly understood this first hand when our viewing was hampered by heavy cloud over Dumont d'Urville Station. This meant heading further down the coast in search of cloud free viewing. I have to say, the pilots were incredible in how they navigated their way in search of pristine conditions. 
We stuck largely along the coast for this reason, flying at 10,000 feet. 
While the aircraft flies at 10,000 ft., the distance to the ground varies. For example when you fly over mountainous regions the distance between the plane and land can get as low as 2800 ft.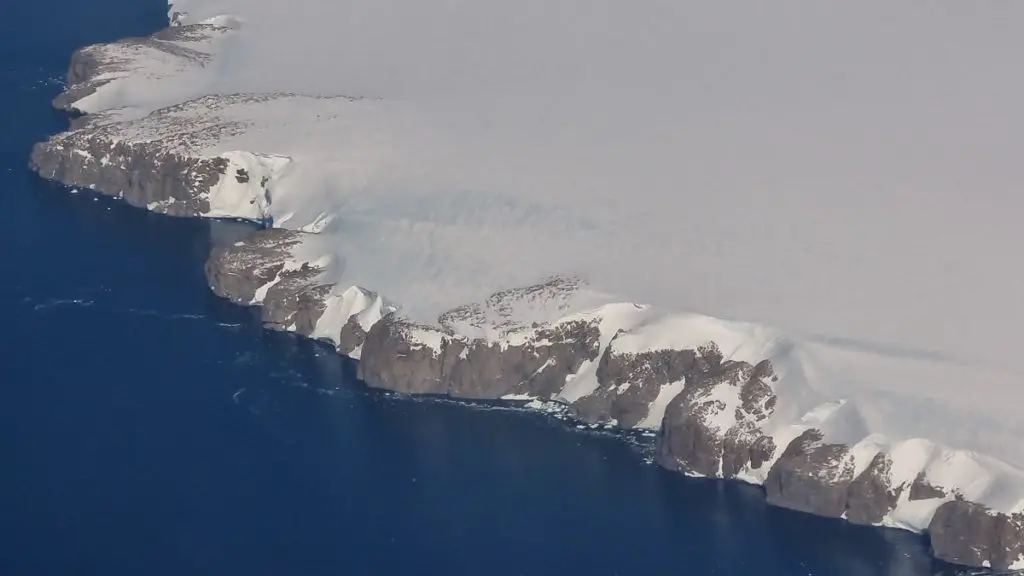 Antarctica Flights Review – the best day ever!
This Antarctica Flight review covers my full day from start to end.
I'm flying out of Melbourne for my much anticipated flight to the white continent.
We have arrived the night before, staying at Melbourne Airport Motel. It's a cozy and comfortable stay on Mickleham Road and close to Jetport parking. 
I have packed all my camera gear and proudly display the lanyard around my neck that states I'm about to embark on the trip of a lifetime, for just one day.
Arriving at the airport before 7 am, we make our way straight to the departure gate where our boarding passes are issued. I have my photo taken with the penguin mascot that will be accompanying us on our flight today.
It's time to board.
Note: you do not know your allocated seat number till the day of departure when you pick up your boarding passes at the gate. So no check in, it's straight to the gate.

You will be departing from the DOMESTIC TERMINAL – not International, so no passport needed, just some form of photo identification.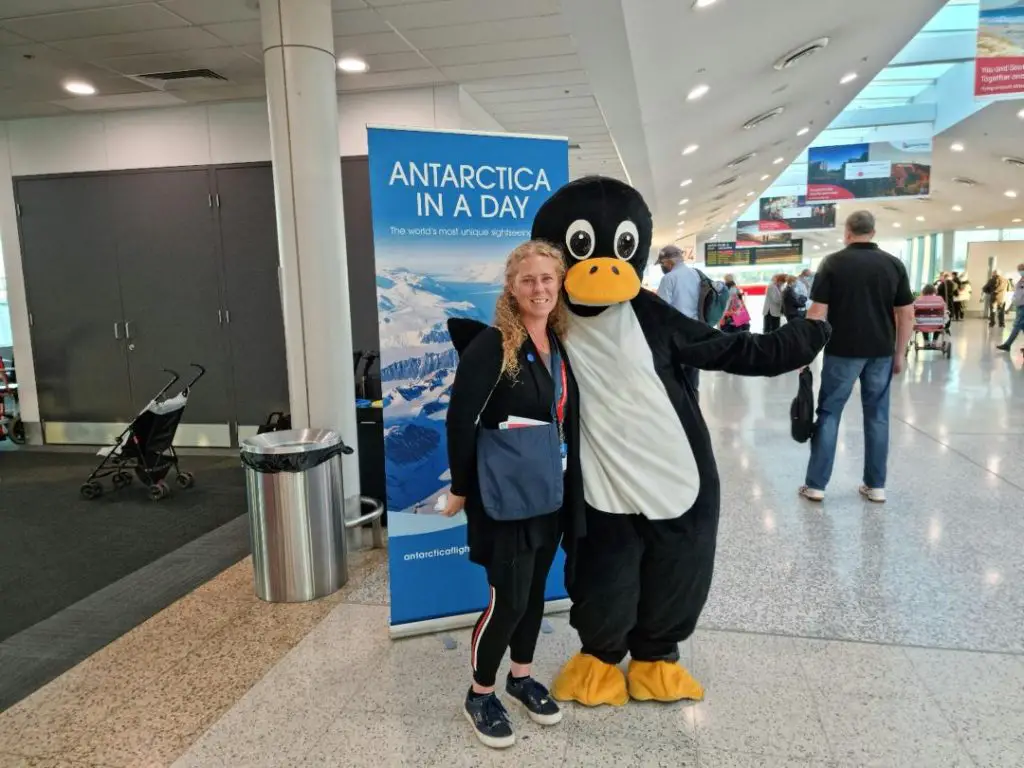 Time for take off
We take flight right on time at 8am and head south over Tasmania before making a bee line for the coast of Antarctica. Drinks are served and everyone is already in party mode with champagne and mimosas going down a treat. 
The captain is joined by 2 other pilots and first officer as they brief us on the days events. Next we hear from the crew of Antarctica Flights who will be passing on their expansive experience of time spent on the seventh continent. 
Next we are served our first meal, the first of many things on offer today. The flight crew are in great spirits along side all passengers. We all know how incredible it feels to be on this special flight.
Before we reach land we hear from a scientist currently residing at Casey Station, an Australian research Station in Antarctica. He talks about the conditions, the many roles they take on, working conditions, electricity, food supply and what they do for fun. 
He goes on to say that during Australia Day this year they all went out in freezing conditions to have a BBQ with some choosing to don shorts for the occasion.
Reaching the edge of insane
Our first encounter with land is duped by heavy cloud as everyone peers out in search of evidence of our location. It's time for plan B, making our way further down the coast for better visibility. 
After 20 or so minutes the clouds slowly open up and we are finally rewarded with our first sighting of ice. It's an incredible moment and one that solidifies that we have indeed made it to the outer edge of Antarctica. 
The view is simply sublime, with huge expanses of ice as far as the eye can see. It's as dramatic as one would imagine with the sound of cameras going off left right and centre. Everyone, including the flight crew are glued to the windows relishing in this unique spectacular. 
We receive full commentary during our time over the ice and along the coastline. Glaciers and sheet ice roll on for ever but it never gets dull,  how could it! The changing hues of white, grey, blue and aqua marine are on display throughout, it is a magnificent sight indeed.
Even the landscape is forever changing. From soft cloud like formations to brilliant streaky ice and stark interesting patterns from the sheet ice. It's enough to keep the camera button on full speed.
Then I remember,  I can't forget my husband reminding me to look beyond the camera and see as much of it as I can away from the lens. GREAT TIP!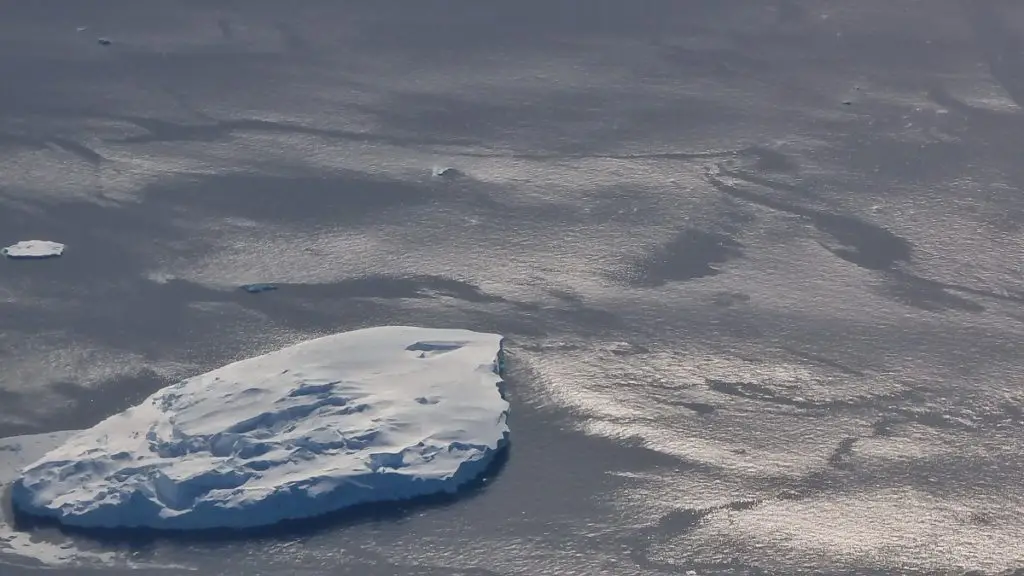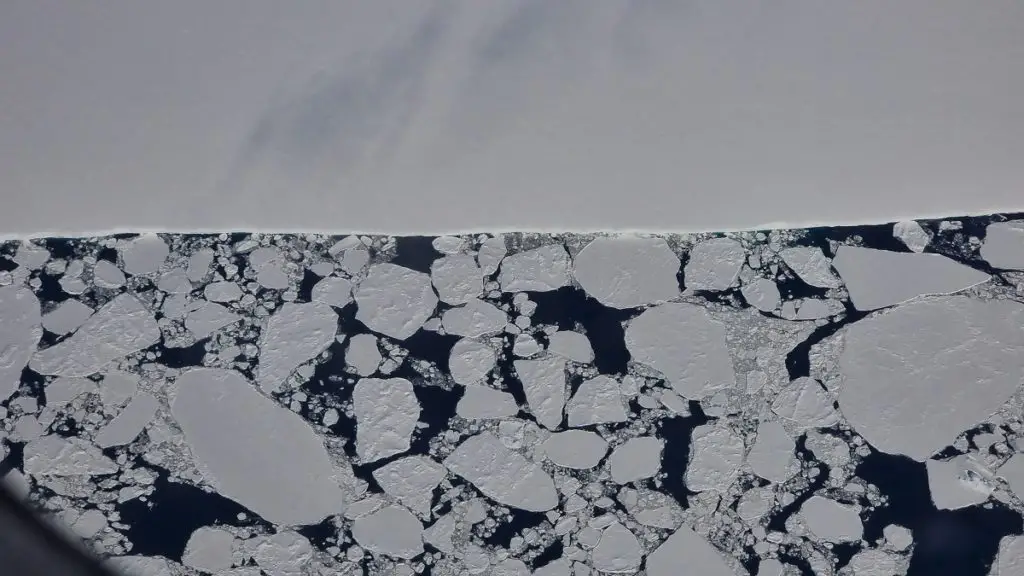 For the best viewing opportunities
Of course not everyone has a window seat. In fact you cannot book a window seat for the full flight, you will need to change half way through with someone who has booked the same seating. 
As mentioned, the windows on the Dreamliner are quite big in comparison to other aircraft, so even those standing in the aisles are rewarded with great views. And for those who payed for the middle budget seats (yes that's me) we have the back windows which are not occupied by seating. 
In fact, it was awesome being able to move around freely and take in the views from either side. I actually feel like we had a leg up on those who didn't move at all. 
The pilots would gently bank the plane, dipping the wing from side to side.  That was my cue to change position and look out the other side of the aircraft. They also performed figures 8's so those seated always got prime viewing. 
I really enjoyed flying along the coastline the most. The brilliant dark blue water and Antarctic ice shelf is a picture that is simply mind blowing. Also the gathering of sheet ice to form the most incredible patterns seen from above is pretty special too. 
Though we missed out on seeing the mountainous region and a research station, I couldn't have been happier with our coastal route. I guess I can always go back to see another side which I totally would.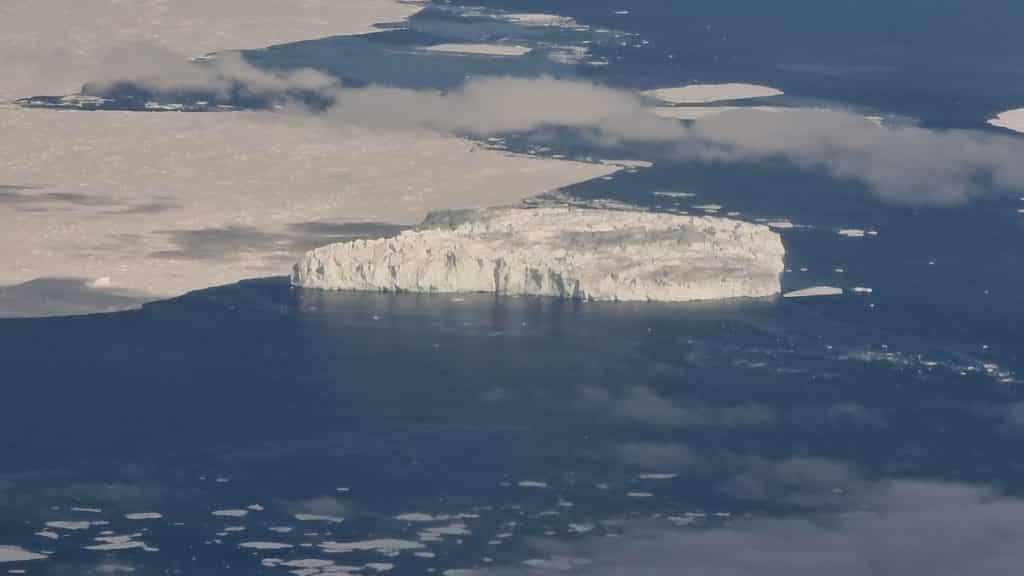 Camera versus mobile phone for picture taking
I took both my Nikon 60x zoom camera and the Samsung Galaxy S21 Ultra and the mobile did a much better job. The stabilization performed much better and I didn't have to muck around with settings. The colours really popped better as well. 
For those more handy on a camera than me, I've seen some seriously good photos but I just don't have the capacity to take exceptional shots every time.
The Samsung ultra is also extremely good for video shots which I took more of than still photos.  
I recommend bringing both on the day if you have a good camera and testing out the quality of both. That way you have no regrets when viewing them back later. 
You can go to the Antarctica Flight website where they talk more detailed about camera equipment.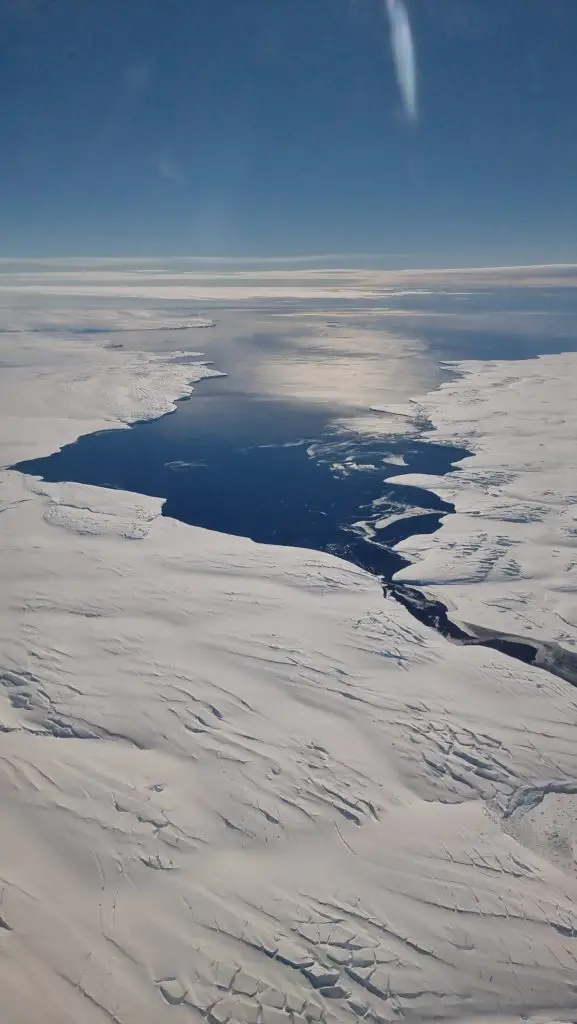 Antarctica Flight Costs
The cost of flying to Antarctica start from around $1199 for the Economy Explorer seats. this means siting in the middle rows, though you have free run of moving through the aisles and up the back of the plane to the extra windows. 
At the other end of the Antarctic flight costs, you can score yourself a business class seat for $7999 Aussie Dollars. 
I like that you have a range of budgets, so for those who would love the chance to go but are budget conscious, it is still possible. 
There are 6 seating classes on this flight

Business Class Deluxe $7999 – Dark blue
Business Class $6499 – Light Blue
Premium Economy $3999 – Dark green
Superior Economy $3199 – Light green
Standard Economy $2199 – Dark Pink
Explorer Economy $1199 – Light Pink

FAQ's
How long is the flight?
The flight is approximately 12 hours total flying time, with 4 hours of scenic viewing.
What meals are included?
This pertains to economy class. 2 full meals, a snack bag of goodies waiting for you as you embark the aircraft, a mid way snack such as mini quiche, plus more ongoing snacks available during the flight.
What about luggage limits?
There is no checked baggage on this flight. Normal cabin allowances must not exceed 7kg (though they were not checking.) It is stipulated that you can take a cabin bag and another handbag or camera case. 
What should I take on the flight?
Sunglasses were highly recommended to us before our flight as the ice glare can be bright at times.
I also recommend taking both your camera and mobile phone for the best possible pictures and wear comfortable clothing, it's 12 hours remember. 
Also don't forget any chargers for your equipment as they have USB ports at your seat.
Do I need my passport?
You do need some form of identification but your drivers license is fine. So no you do not need your passport. Also, the flight leaves from the Qantas Domestic terminal, not international. 
Will I suffer jet lag?
The Dreamliner has a reputation of reducing jet lag, but also because you are not changing time zones, you shouldn't expect any. It will  feel more like a long day than anything, though the time went quicker than any flight I've ever taken. It's always best to drink plenty of water and avoid too much alcohol. 
Can I use my frequent flyer points?
No, as this is a flight booked only through Antarctica Flights, not Qantas. You will neither accrue any points frequent flyer points.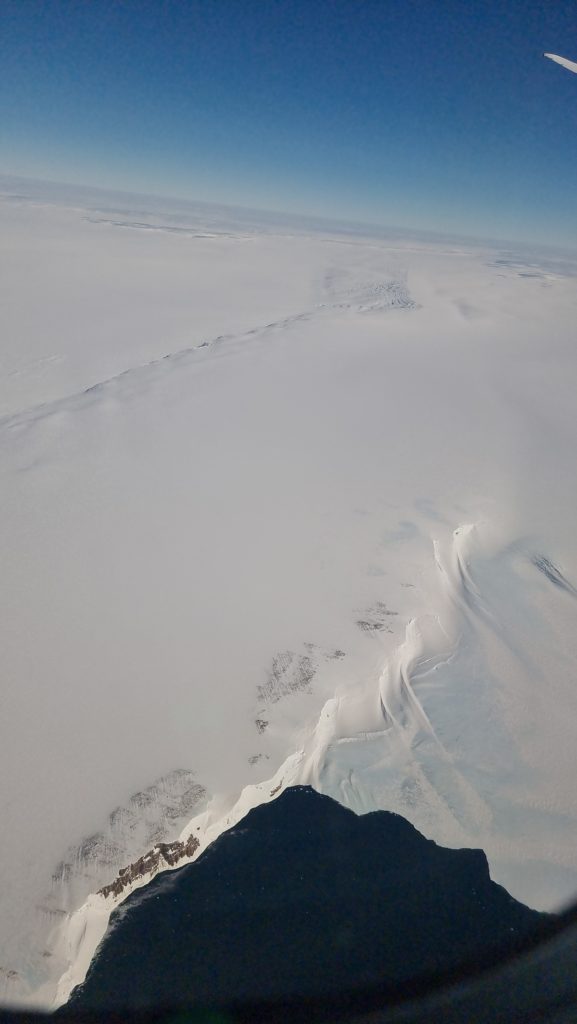 Conclusion to Antarctica Flights Review
How lucky we are that we live in a part of the world that actually flies down to Antarctica in a day. 
It's almost crazy to think that a continent that is so inaccessible can actually be reached on a scenic flight. 
I was moved by this experience in so many ways. I think it has to do with the fact that this is a whole continent that is not only uninhabited by the every day person, it is wild, unforgiving and completely untamed in every way.
But above all, it is seen by very few people. And though I hope my next adventure is to actually set foot on it's landscape one day, I realized that seeing it from the air was a perspective that those on a cruise ship don't get to see. 
So if you are wondering after my Antarctica Flights review " is this trip worth it"? It's a BIG YES from me.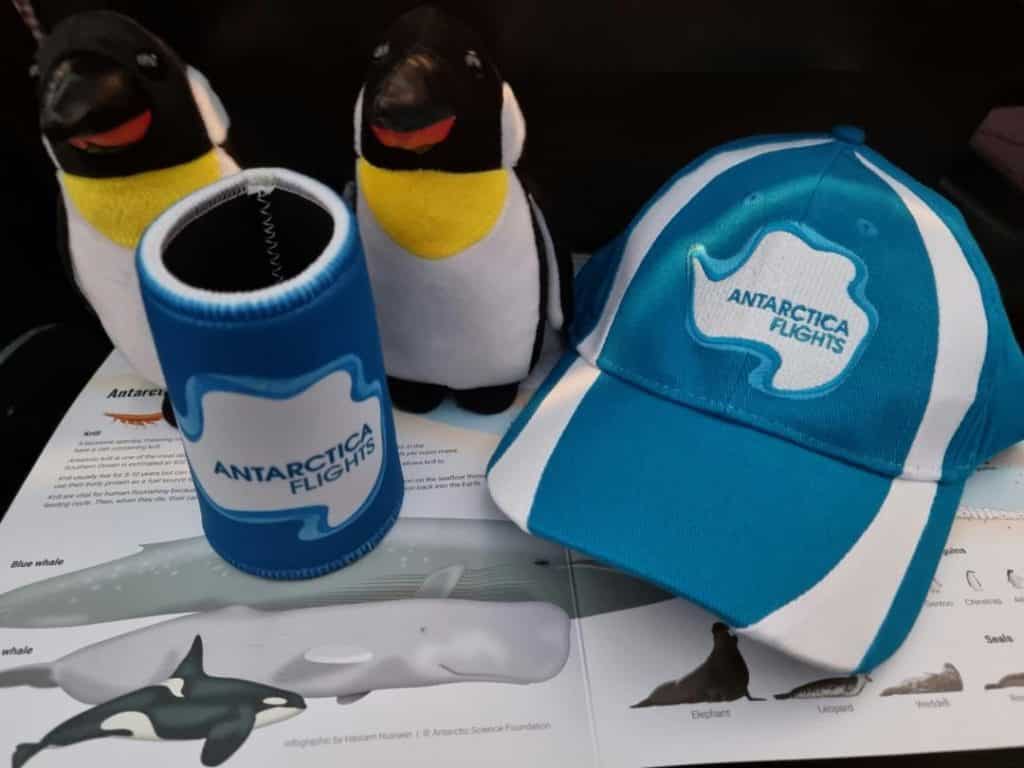 To BOOK your once in a lifetime trip to Antarctica – go to Antarcticaflights.com.au