As an Amazon Associate I earn from qualifying purchases. I get commissions for purchases made through links in this post.
There is way too much to love about the USA. This New York City itinerary covers all the great places and attractions that you don't want to miss, places of interest,shopping & unique stores to visit. It also includes where to stay centrally and for convenience. Visiting NYC for the first time is a mind blowing experience.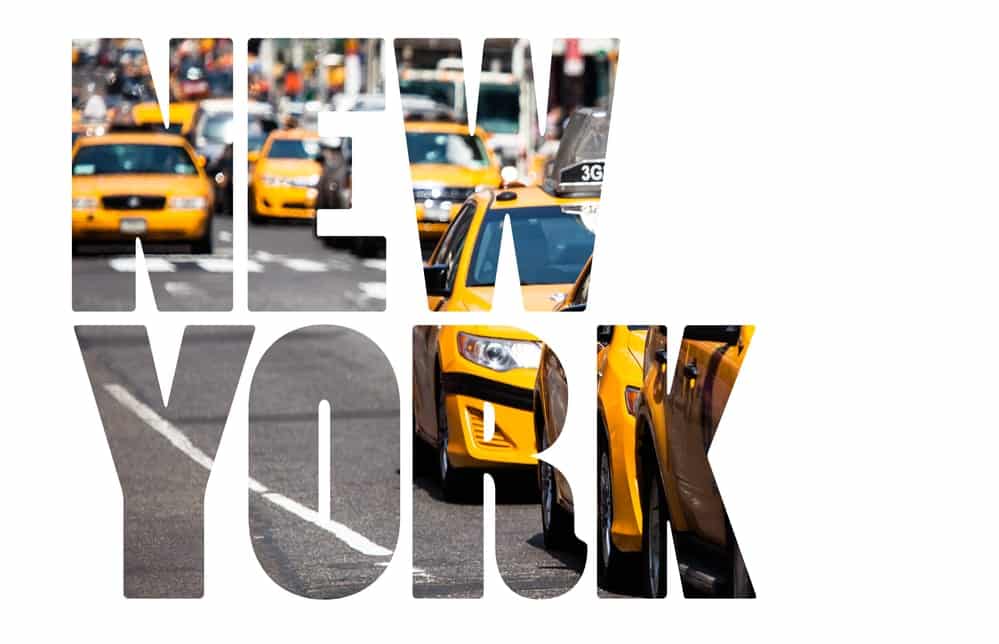 Attractions, events, sight seeing, it's never a dull moment. So whether you have a couple of days or a couple of weeks, making the most of your stay means you'll be gathering a lifetime of memories. This New York City itinerary is perfect for 3 to 5 days, allowing you to see it all and have time to explore on your own.
This was my second trip to the 'Big Apple" and my fifteenth trip to the USA. Usually not a big fan of crowded cities, there is just something wildly attractive about this place. For me, it's like a giant amusement park. There's just so much to see and do, it's crazy!
Visiting NYC for the first time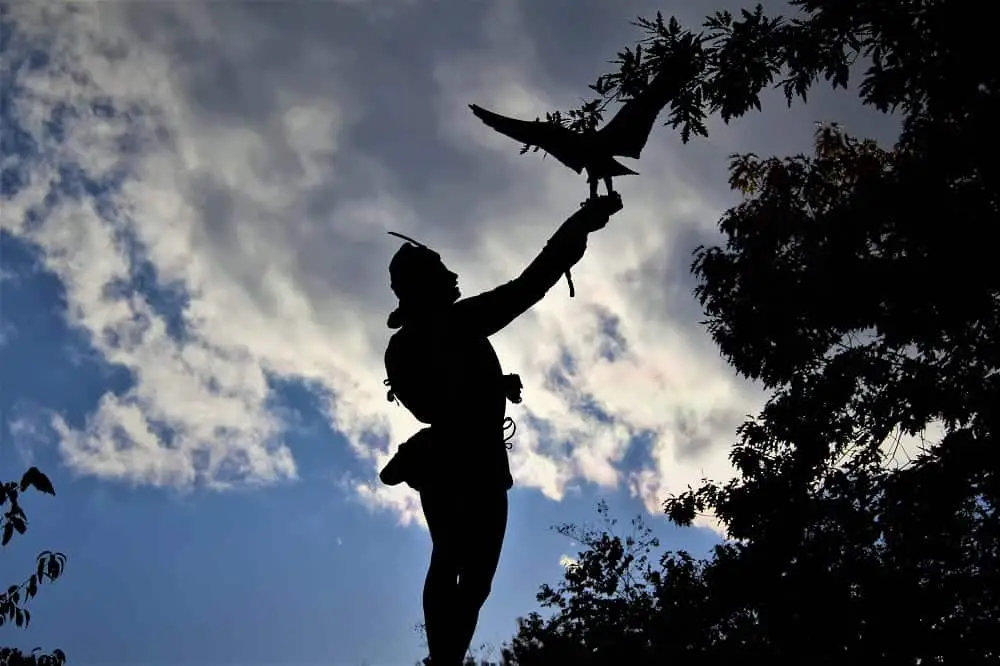 If you are visiting NYC for the first time, you will love it.
I spent a total of five days in New York and could have spent much longer. You are simply spoiled for choice so be sure to plan ahead to get the most out of it. You have to remember, this is a big city and getting from one side to the other takes time, even with an extensive subway system. Also, you'll want time to explore on foot, find cool places to eat and at times, just sit and take it all in.
Booking attractions in advance
I recommend booking your admission tickets to the places and attractions you are guaranteed to do.
The New York City Pass is valid for 9 days and includes 6 top attractions (you choose which ones). It also enables you to skip the lines, a big time saving bonus.
Top attractions included:
Empire State Building
American Museum of Natural History
Metropolitan Museum of Art
Choice of Top of the Rock Observation Deck OR Guggenheim Museum
Choice of ferry access to Statue of Liberty and Ellis Island OR Circle line sightseeing cruise
And Choice of 9/11 Memorial and Museum OR Intrepid Sea, Air and Space Museum
You can see the New York City Pass here
Pace yourself
You are probably going to accumulate a fair few miles on foot so good footwear is a must. Also, the crowds can be extremely congested so it  takes time to get places.
Sightseeing all day and parting all night can be draining. I certainly didn't have the energy to keep going all night. In saying that, after dark is a great time to get out and enjoy the town, so even midnight feels early when crowds are still everywhere you go. This was another reason to stay somewhere central so we could just walk back to our hotel.
Stay somewhere central
As mentioned, the city is expansive. If you are already close to many attractions, you'll save time. Trust me, the extra you might pay for your accommodation will save the back and forth if you are located further from the action. So even if you are on a travel budget, there are a few hotels that are reasonably priced.
Budget Choice
Millennium Premier New York Times Square
Hilton Garden Inn Times Sqaure
For  5 star luxury near Central Park – includes the highest customer ratings
Best time to visit New York City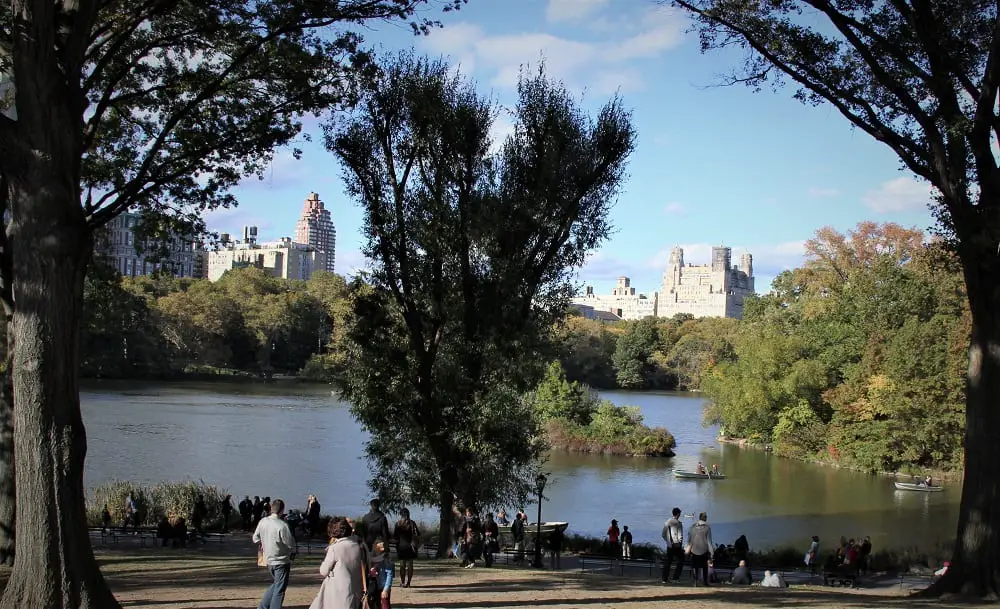 Summer can be an extremely hot and humid time to visit,  while Winter can be bitterly cold. It's not to say New York City is best avoided, but you will need to dress appropriately and consider the conditions.
Spring and Fall on the other hand is probably the best time to visit New York City in regards to weather. In particular, I love the fall months of September to early November when the trees are changing their leaves, and the autumn colors of orange, red and yellow lights u Central Park precinct in particular.
New York City itinerary- the best attractions
OK, so for the  first time visitor to New York City, I'm sure you want to see it all. Here are all the top tourist attractions and places not to miss.
The Rockefeller Center 
for the best views in town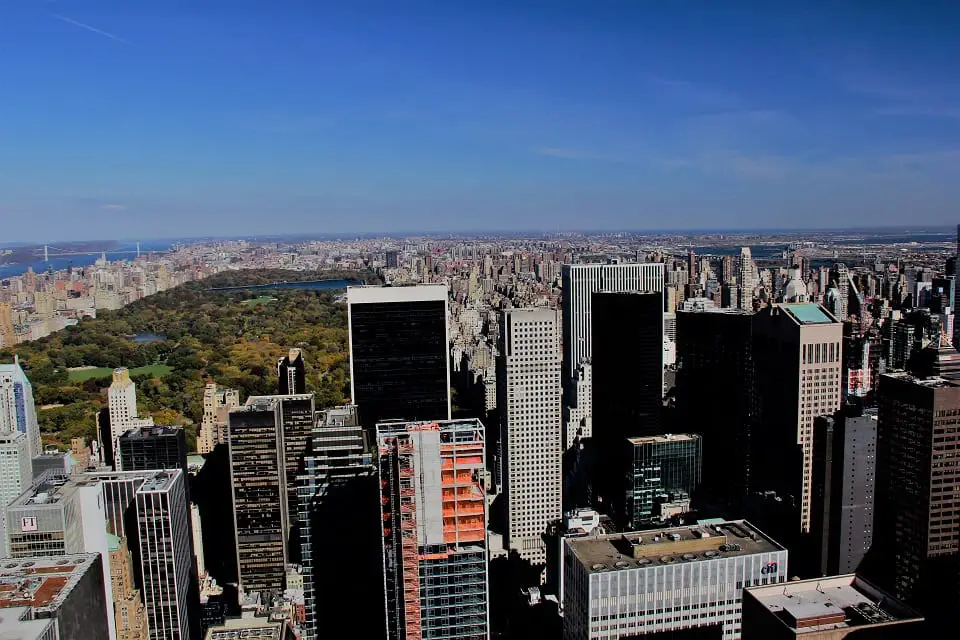 Located in the heart of midtown Manhattan, the Rockefeller Center is truly a highlight for any visitor.
The main attraction is the Top of the Rock Observation Deck.
Ascend 70 floors for a spectacular view across the city and beyond. It is quite simple a panoramic  view like no other. See world famous landmarks like the Chrysler Building, Statue of Liberty, Central Park and the iconic Empire State Building.
Open 8 am to midnight.
For those visiting the Rockefeller Center during the late fall and winter months, ice skating is popular for families and individuals at the outdoor rink here. I was happy to just watch and sit this one out.
For up to date ticket prices – Top of the Rock Observation Deck
Times Square
the center of everything entertainment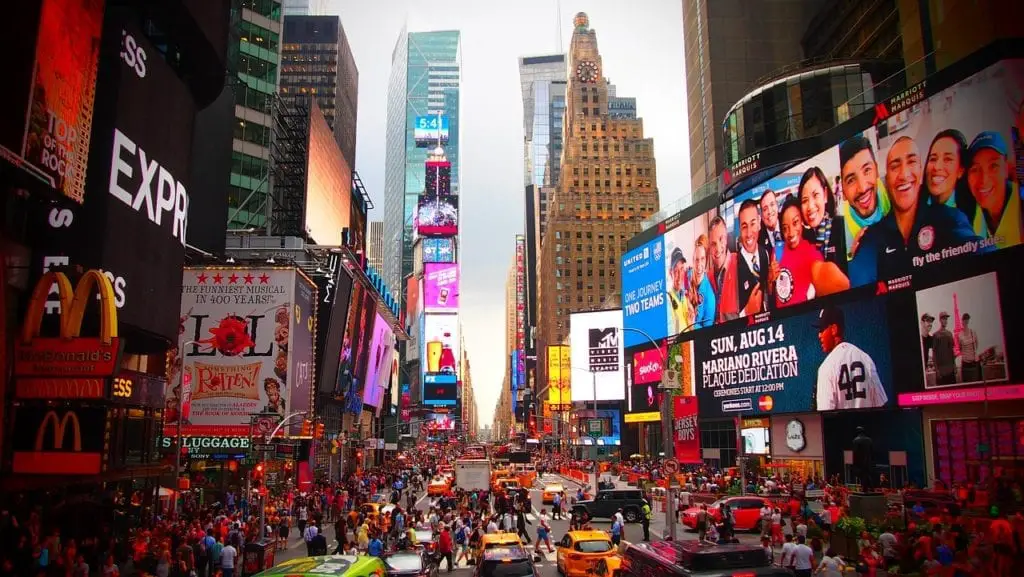 A major commercial intersection, Times Square is where it is all happening.
Your New York City itinerary has to include a visit to Times Square. Brights lights and large neon signs, the crowds are forever huge. Make sure you visit during the evening to see it in all its glory.  Head to the top of the red stairs for an overview and some of your best selfies you'll get.
There are plenty of restaurants and well known retailers here, including M&M World, Hershey's Chocolate World, Apple, H&M, Forever 21 and Adidas.
It is also home to the Broadway theater district so if seeing a show is on your wish list, you've come to the right place.
Central Park
for a change of pace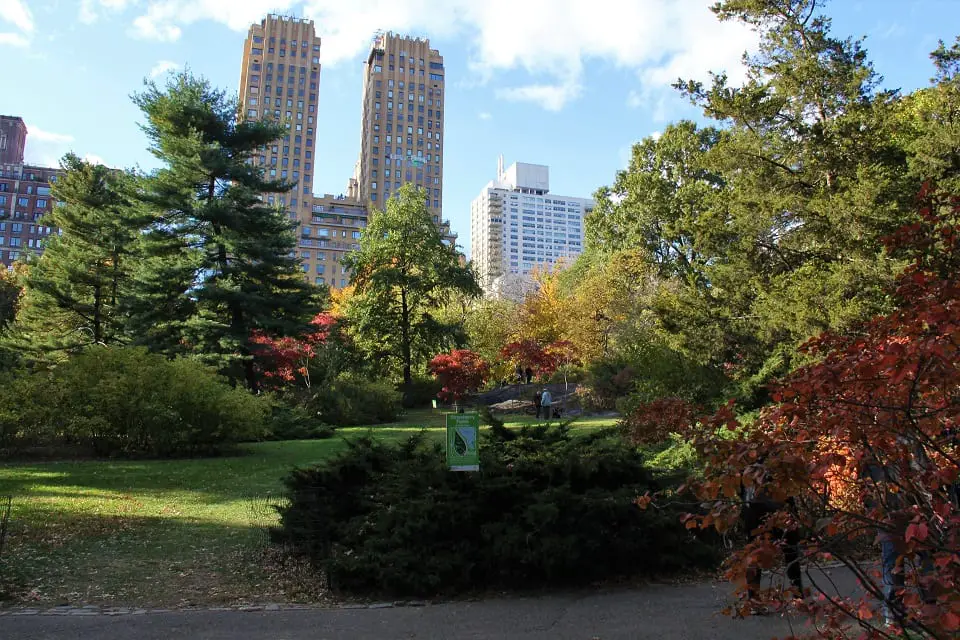 Does any one go to New York and not walk through Central Park?
It is a must for anyone and everyone. 40,000,000 visitors a years can't be wrong.
Located between the Upper West and Upper East Sides, the park is 843 impressive acres in size. For the first time visitor to New York City, you may think you can walk the whole park, but it's really big. Consider taking a bike tour to cover more ground.
Fall is a particularly good to time to visit when the foliage is a stunning array of color.
I really enjoyed slowing the pace down here, though there is still lots happening.
Attractions include Bethesda fountain, Strawberry Fields and Belvedere Castle.
Activities include bike rides, hiring a boat on the lake or taking a horse and carriage ride.
Alternately take a picnic lunch and relax on the expansive lawns of Sheep Meadow.
How about taking a tour around Central Park!
TV show & Movie sites Walking Tour (2 hours) 
Row Boat (1 hour) & all day bike hire
Horse and Carriage Ride (45 mins) 
Broadway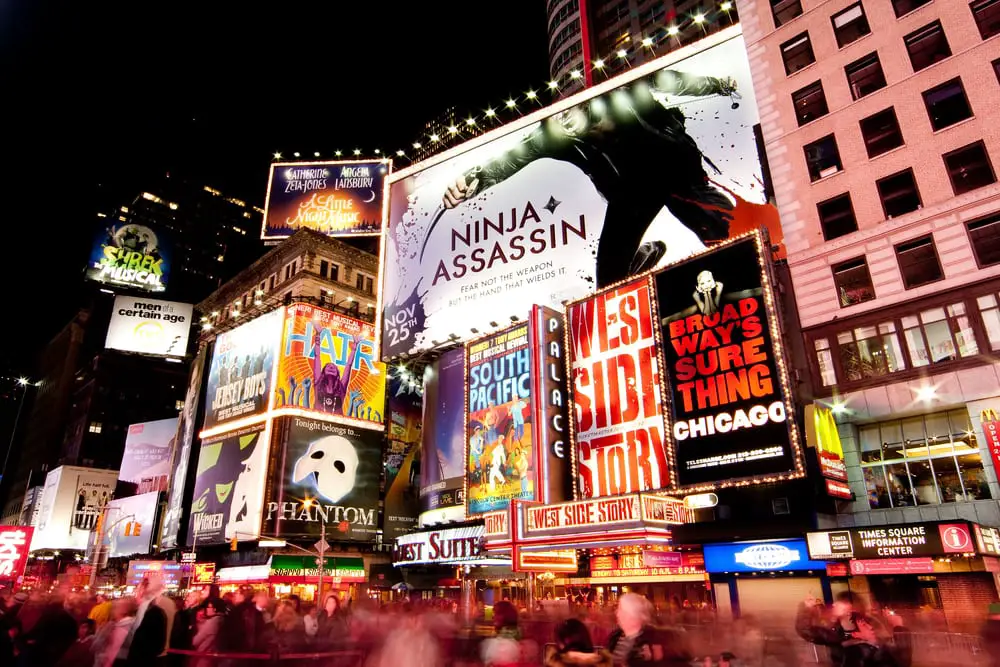 A trip to NYC is not complete without taking in a show at Broadway.
Many famous musicals such as Wicked, Chicago and Lion King are playing here, as well as a long line of others. With over 4o theaters on Broadway, here is something for everyone.
You can check out what's playing here. Broadway.com
It is conveniently located in Midtown and next to Times Square.
The High Line
Enjoy a unique roof top walk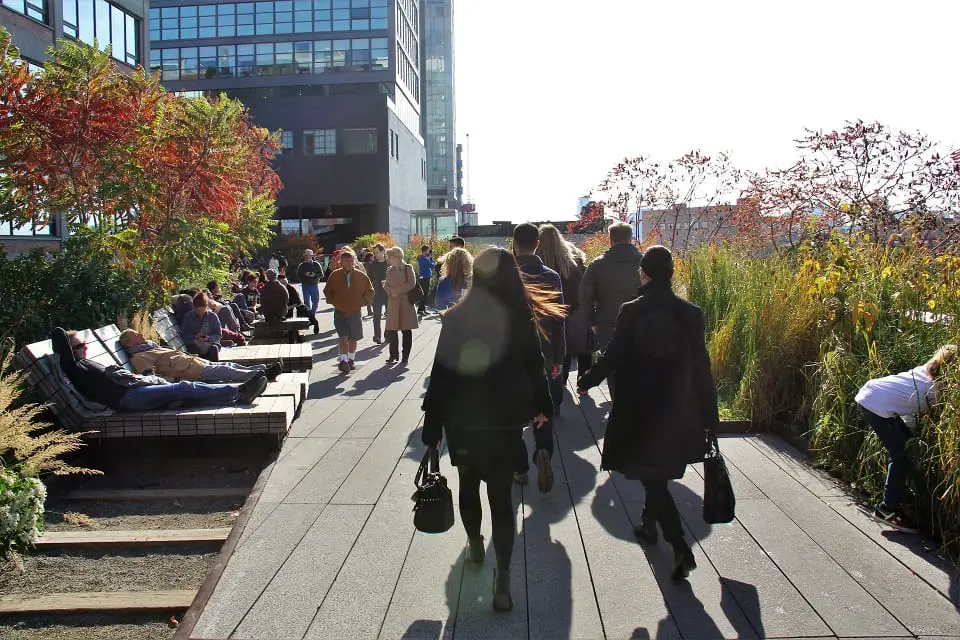 Located in Manhattans West Side, the High Line is a public park built on a former railroad line.
For a really cool experience, The High Line is perfect for your New York City itinerary.Opened in 2009, the 1.45 mile long path offers up a place to wander and explore.
The simplistic design of the gardens and featured art make this little oasis a pleasant place to come. It works it's way through the Chelsea and Meat Packing district of New York.
You'll see glimpses of the city and Hudson River, but it's the quiet containment and subdued calmness away from the hustle and bustle below that make the High Line a nice change of pace.
Chelsea Market
An historic local institution.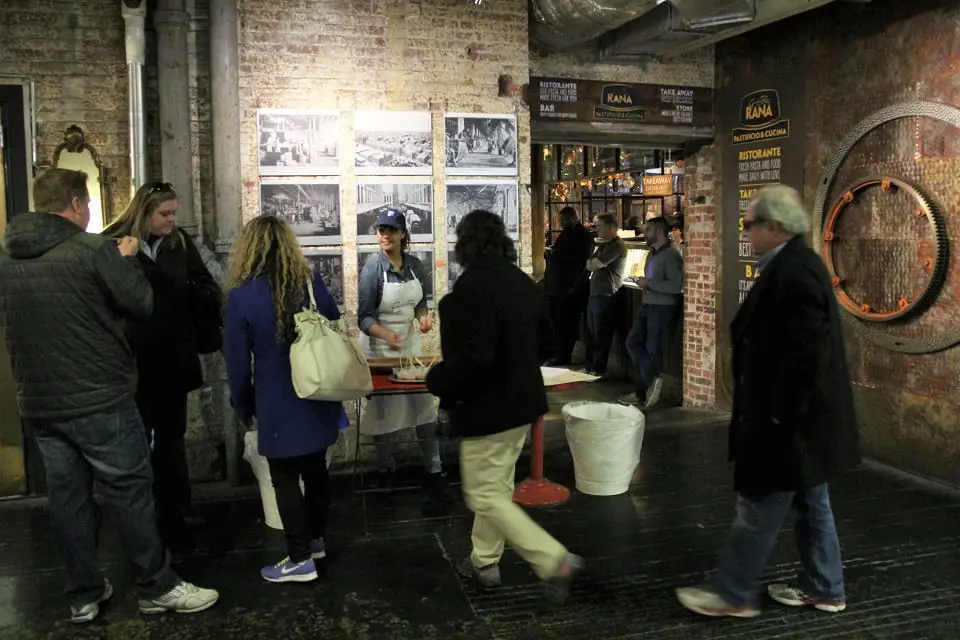 Open 7 days a week, the Chelsea market is a renowned food hall.
It also comes with some interesting history. Once the National Biscuit Company, this is where the famous Oreo cookie was once made. Set below the High Line, you can easily drop by for a visit.
Worth coming with an appetite, dine in for breakfast or lunch and leave with some tasty delights for later.
Empire State Building
The cities greatest landmark.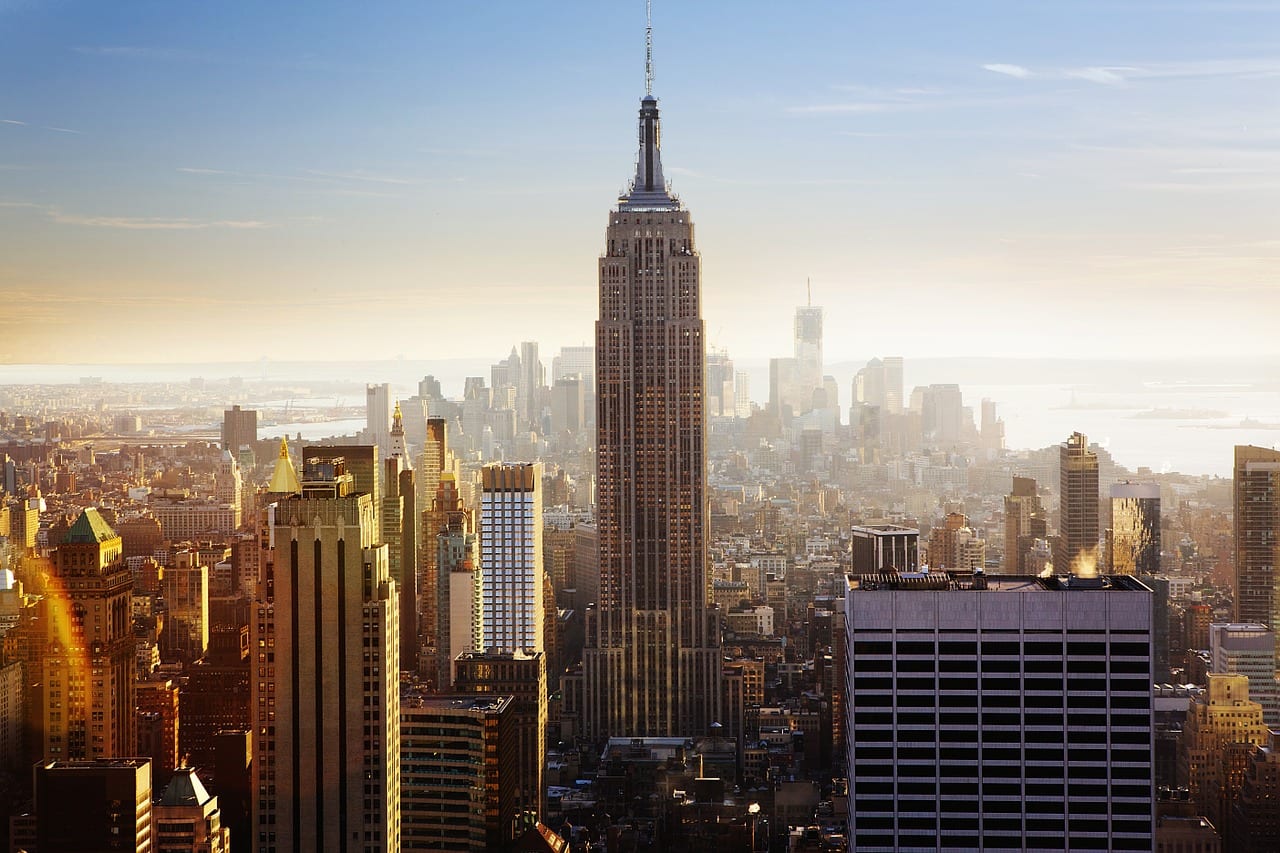 Let's face it, there is nothing more iconic than the Empire State Building.
Coming here is on the top of many people's wish list, and for good reason. The art deco design stands out against the more modern skyscrapers and is therefor easily sighted from around the city.
It's a symbol of glory and man's greatest fetes, once being the tallest building in the world with 102 floors.
It has featured in such movies such as King Kong, Sleepless in Seattle and An Affair to remember.
Completed on May 1st, 1931 the photo art work on display depicting the men who put their lives on the line to build it is compelling.
 American Museum of Natural History
For history and nature lovers.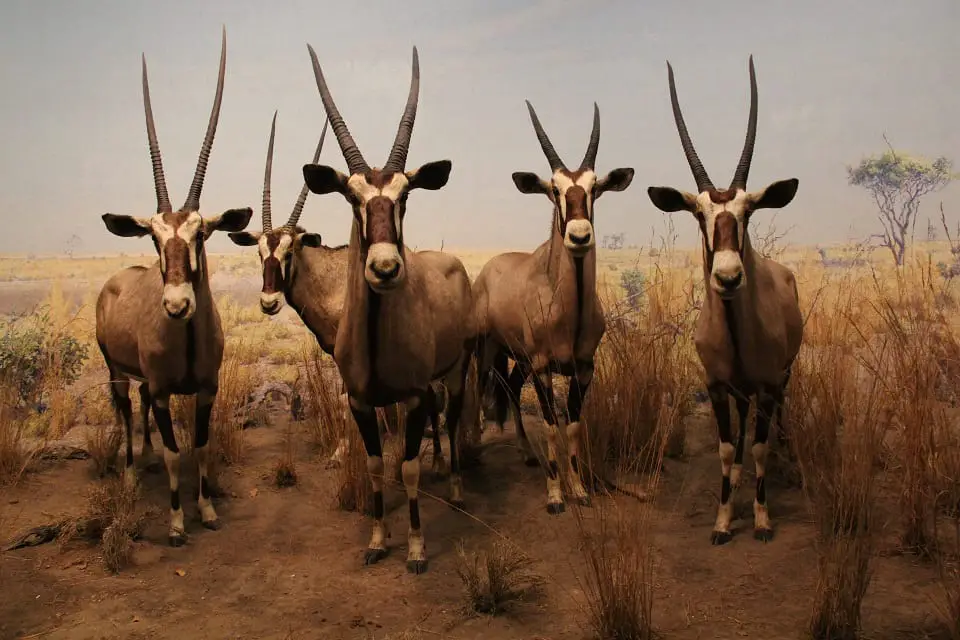 I'm not much of a museum geek. i just don't get some peoples perception of art and the weird and wonderful. But i do like history and love nature. If this is a little like you too then I recommend the American Museum of Natural History.
The animals exhibits and dinosaur displays are a highlight.
See the Margaret Mead Hall of Pacific Peoples, the giant Galapagos Tortoise and "Lucy" one of the oldest and most complete skeletons ever unearthed.
A great family museum and located opposite Central Park.
9/11 Memorial
Ground Zero Memorial and Museum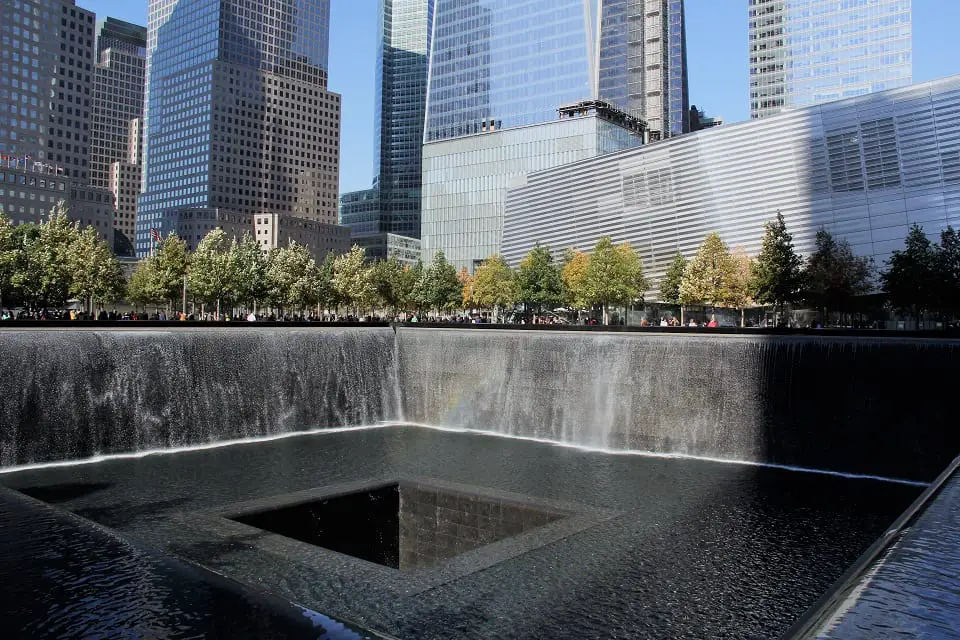 I was in New York not long after 9/11, the day that shocked the world. The destruction was still very evident and it was clear it would take some time to clean up.
Coming back some years later to visit the site once again was quite special. I was touched to see how beautiful a tribute the city had created. It isn't elaborate, it is thoughtful and simply meaningful.
Make sure you also take some time in the museum for further reflection.
For up to date ticket prices: 9/11 Memorial and Museum – skip the line
Intrepid Sea, Air and Space Museum
History, Exploration and Technology.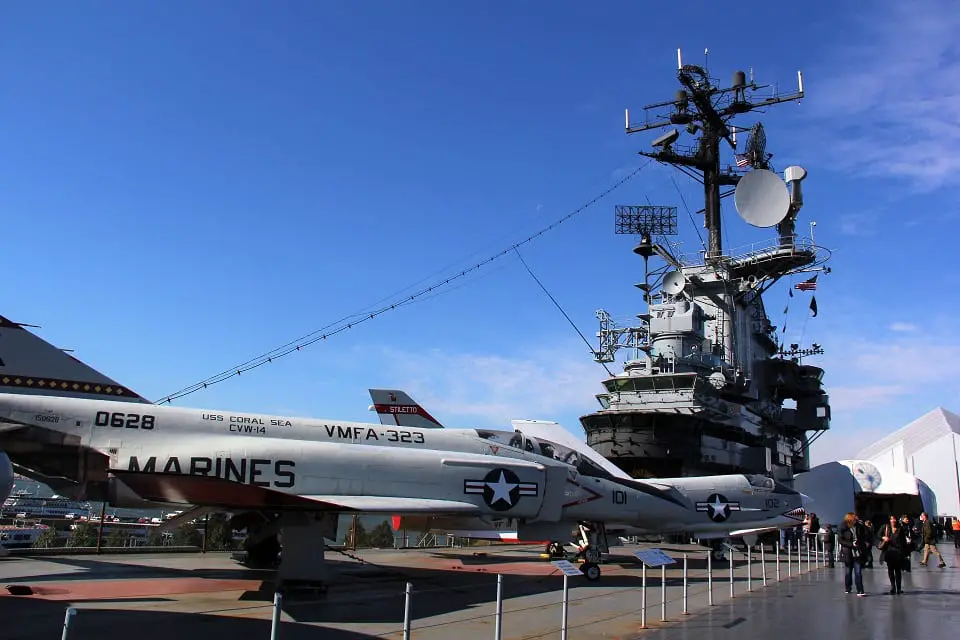 An impressive displays of exhibits from this American Military and Maritime Museum.
Wander around the decks and inside the Aircraft carrier, Intrepid.
Head inside to the Space Shuttle Pavilion to see the Enterprise, the shuttle that paved the way for space exploration.
The display of aircraft here are represented well through Army, Marine Corps, Navy, Air Force and Coast Guard.
A highlight for me was the tour of the Concorde, the fastest commercial aircraft to cross the Atlantic ocean. Sit in the cockpit and first class cabin while hearing the fascinating facts and workings of Concorde.
Staten Island Ferry
A free attraction for visitors.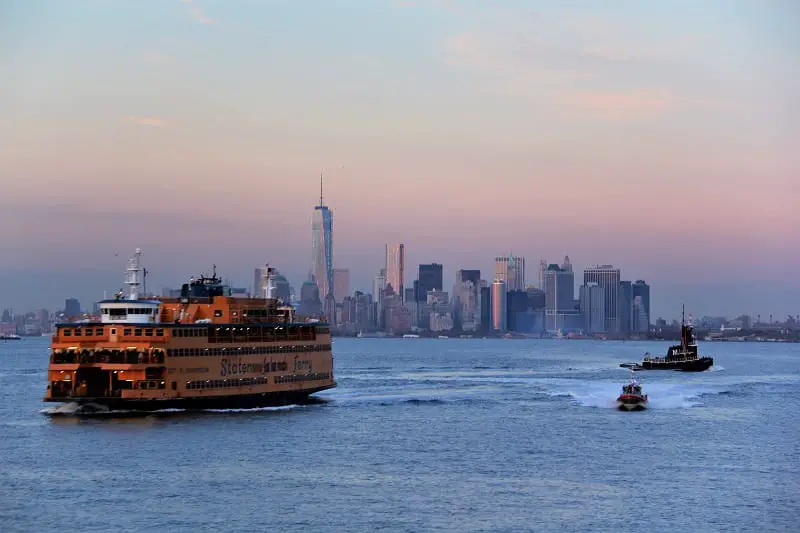 Taking the Staten Island Ferry is the perfect way to see the Statue Of Liberty and take a free ride across New York Harbor. It runs 24/7, seven days of the week.
The views looking back toward city are outstanding.
The ferry was established to serve one purpose, to commute Staten Islanders back and forth from Manhattan. Using the ferry during peak times, early morning and late afternoon in generally pretty packed. Yet I believe later in the day when the sun is setting can be the most beautiful time to go.
If you are around on a weekend and want to make the trip (around 25 minutes one way) then this would be the best option. And it's FREE.
Brooklyn Bridge Walk
For panoramic views on foot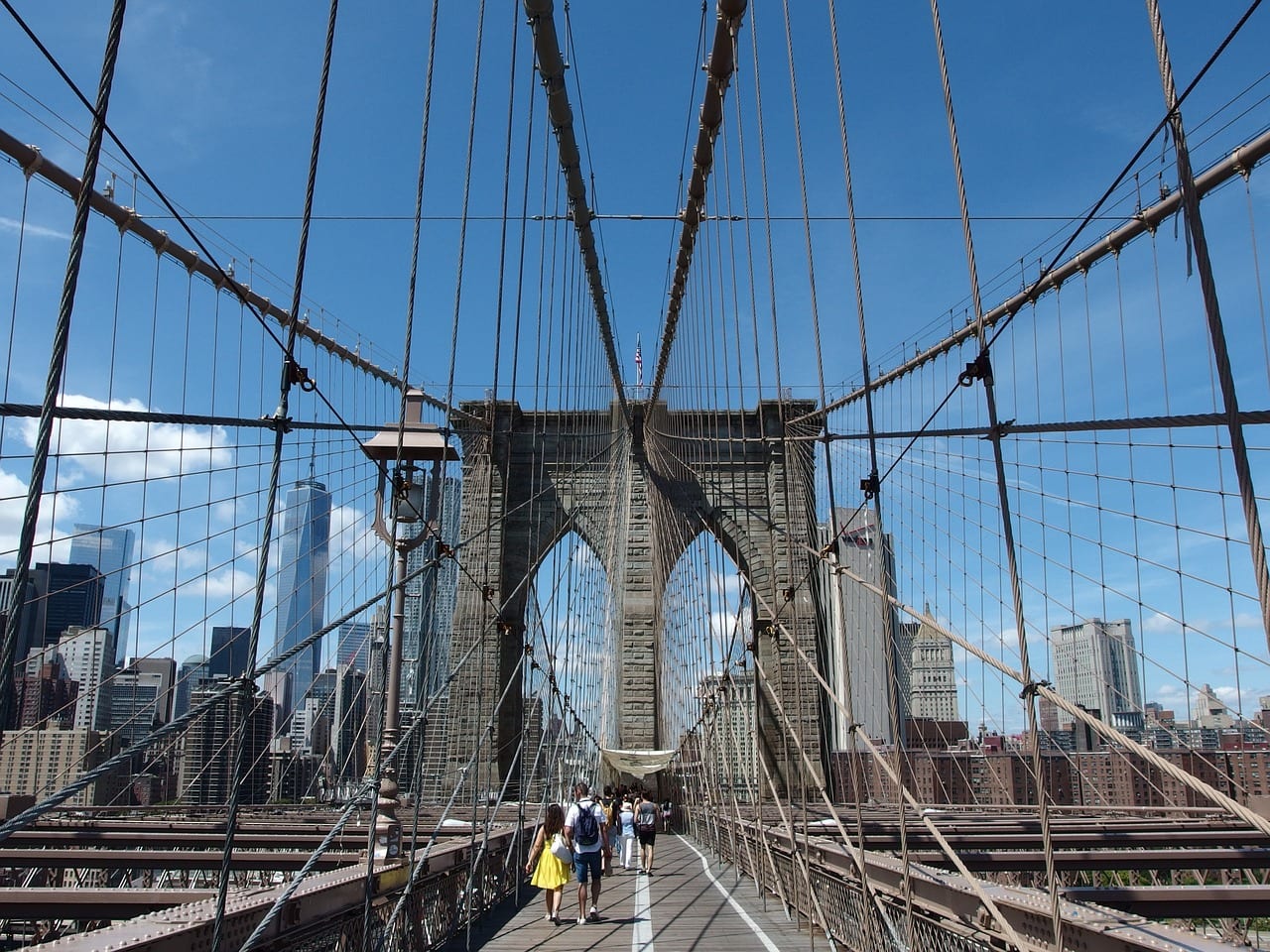 The Brooklyn Bridge is one of the oldest suspension bridges in the USA. It was completed in 1883 and took 14 years to build, connecting Brooklyn to Manhattan.
The walk across is 1.3 miles in length and can take anywhere from a 30 minute brisk walk to an hours leisurely stroll.
Taking into account you'll be most likely be taking photos along the way and admiring the views, expect to take the latter amount of time.
Commuters and tourists will be sharing the walkway so it can get pretty busy any time of day.
You could always walk to the half way mark and turn back. You'll be rewarded with a striking view. You may also opt to see it at sunset and during the evening as the city lights up. There will be plenty of others doing the same if safety is on your mind.
There is also a bike lane for those with wheels.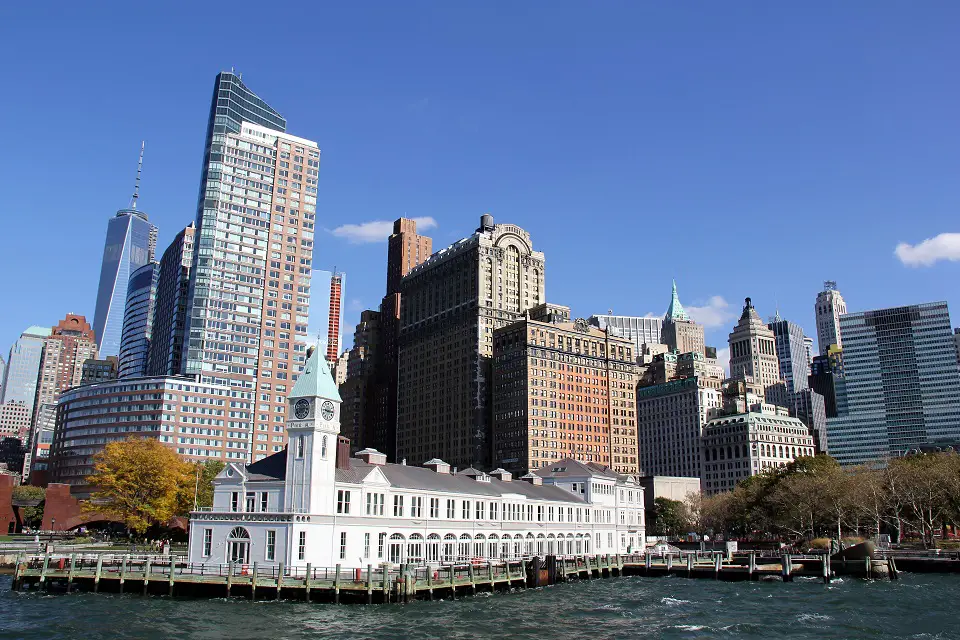 5 Stores to visit in New York City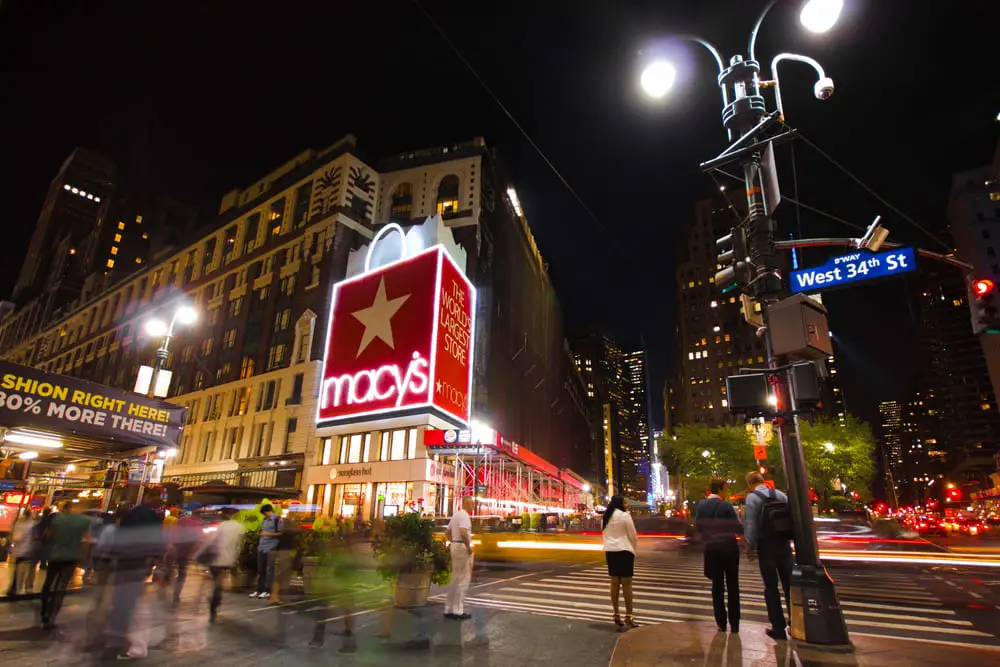 Macy's
Welcome to the world's largest store, Macy's Herald Square.
Situated over 10 floors, this iconic department store houses some of the biggest brands, including Calvin Klein, Estee Lauder, Tommy Hilfiger, Martha Stewart and so much more. For anything and everything in clothing, bags, cosmetics, jewelry and sunglasses, it is a one stop shop for shopping.
Location: 151 West 34th Street
Tiffany's
Even for  international visitors, Tiffany & Co is well known as a world wide brand of luxury jewelry.
But it is much more than canary diamond rings that run into the tens of thousands of dollars. They also sell china, crystal, fragrances, watches, leather goods, sun glasses  and even pet accessories.
They encompasses the word "romance" over and over again, with their specialty pieces and unique design.
Location: 6 E 57th Street
Christmas and City
Who needs the holiday season to celebrate all things Christmas.
The largest Christmas store in New York, your year round Christmas shopping starts right here. A glittering display of trees, ornaments and many different decorations,  you can even sit down over coffee and enjoy the magical displays.
Grab a New York souvenir to take home or a gift that will live on each and every year.
Location: 142 Mulberry Street, Lower Manhatten
M & M's World 
Located right in the heart of the Broadway district and all within the excitement of Times Square, is the colorful  M&M's  store.
Over two story's of chocolate sensation, divulge in your favorite milk, peanut and specialty M&M's. You can even create your own with the personalized printer in store. Create custom messages that are printed in around 2 minutes.
Location: 1600 Broadway
The Lego Store
Are you a big kid at heart? Then you must visit the Lego store.
Located in Rockefeller Centre, the crowds can be pretty huge, but I guess that's expected from a brand that's been around for so many years. Even if you aren't a Lego fan from your childhood, the sculpture alone are well worth checking out.
Location: 636 5th Avenue (Rockefeller Center)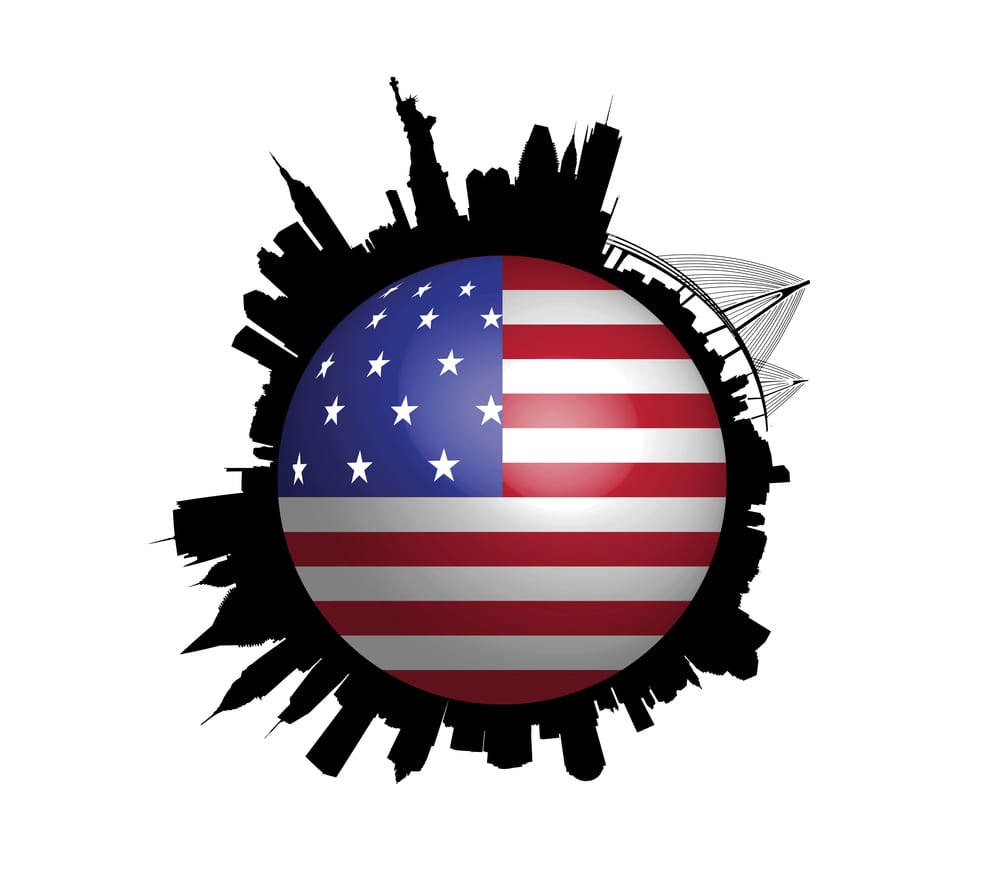 Your New York City itinerary is sure to jam packed. In a city with an endless amount of possibilities, the only thing that's missing is extra days to see it all.
So if you are visiting NYC for the first time, try to stay somewhere local as mentioned. Midtown Manhattan is a great choice, simply for the convenience of getting around and having some of the best attractions within walking distance.
I highly recommend a 3 to 5 day New York city itinerary at the very least, but if you have shorter then be sure to make the most of your days. Besides, I hear sleep is overrated in the city that never sleeps.
If you prefer to get on tour and have all the hard work taken care of, you can book a range of tours and enjoy your city stay –  NEW YORK CITY TOURS.
What to read next
2 week national park Road Trip USA
Like it. Pin it for later.