As an Amazon Associate I earn from qualifying purchases. I get commissions for purchases made through links in this post.
Grand Teton National Park is located in northwestern Wyoming. It encompasses over 480 square miles of  incredible mountain range, sweeping valleys and various wildlife. This one day scenic drive through Grand Teton National Park is all about the stunning views and peaceful surrounds.
Everywhere you looked there was another photo opportunity waiting around the corner with grand lakes, snow capped mountains or wildlife spotting .
Map of drive through Grand Teton
Our drive starts at the south entrance of Yellowstone after a 3 day itinerary in Yellowstone National Park. 
We are on a 2 week National Park road trip through the USA after completing a 7 day road trip through Alaska and then another 7 days through the Rockies in Canada.
While I'm not keen to only have one day in Grand Teton, it is what it is. But we have the whole day and I know that's enough to see some pretty cool things.
The driving distance today is just over an hour, but there is plenty of reason to take our time and make a few stops to soak up the jaw dropping scenery.
About Grand Teton
Some fast facts.
The park attracts over 3 million visitors each and every year
It is separated by Yellowstone NP by 31 miles
Grand Teton is the highest peak
There are 4 park entrances
242 miles of hiking trails

Grand Teton things to know
Grand Teton is considered a smaller National Park compared to its neighbor of Yellowstone which is nearly ten times the size. But don't think for a minute you won't fall in love with the expansive views along highway 191.
Entrance Cost for Grand Teton
The park entrance fee is US $35 per private vehicle. This is valid for 7 days.
Alternately,if planning more national park visits- an America the Beautiful Annual Pass is only $80 per vehicle.
You can purchase an annual park pass from the online USGS store.
Best time of year to visit Grand Teton
Mid May to late September are considered the best months to visit, when all the visitor centers, trails and roads are open.
October brings in the start of much cooler weather and the possibility of snow fall. Wildlife such as grizzly start to retreat.
It was a gorgeous scenic drive through Grand Teton National Park during early September. The weather had recently changed only the day before, seeing the first signs of snow while in Yellowstone. Luckily this day was dry but overcast, a good day to be driving.
Stop at Colter Bay 
Colter Bay Village is the perfect stop for a break in the drive, and because it's so darn pretty.
Grab something to go at Cafe Court or sit down and enjoy a hearty meal at the Ranch House. Open for breakfast from 6.30 am, lunch and dinner to 9 pm. Note; both these properties are open seasonally from late May to late September.  If you are after supplies such as groceries, the General Store is the place to go.
Next, head into the Gift Shop for a range of souvenirs and gifts. It is quite a large store with lots of nice things to see.
Jackson Lake – Colter Bay
Colter Bay is located on the edge of Jackson Lake. Be sure to make a stop here and maybe have a picnic or use one of the BBQ grills.
The views of the Teton Range are expansive and beyond magnificent. It truly was a stop I was not in a hurry to leave. The glass like deep blue lake and stunning snow capped mountains in the backdrop was a picture postcard. It brought some of best photo opportunities within the park for us.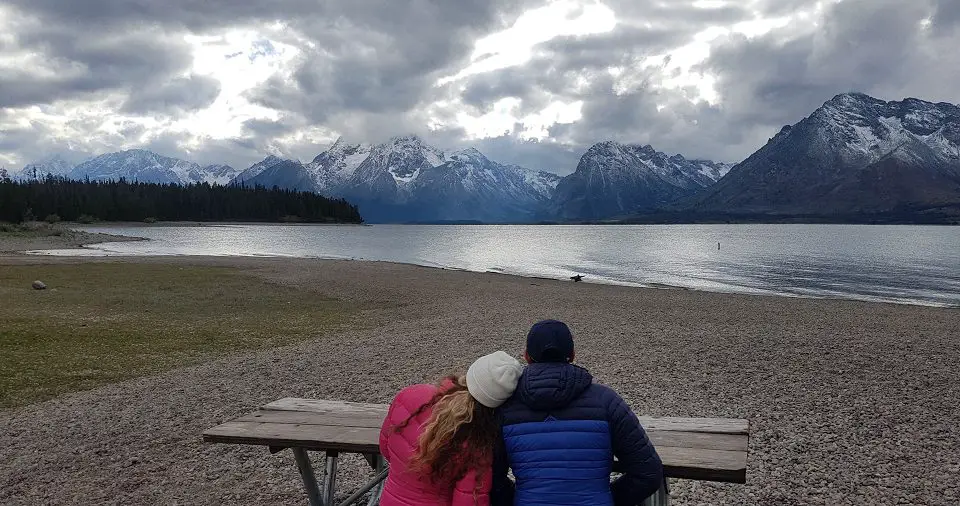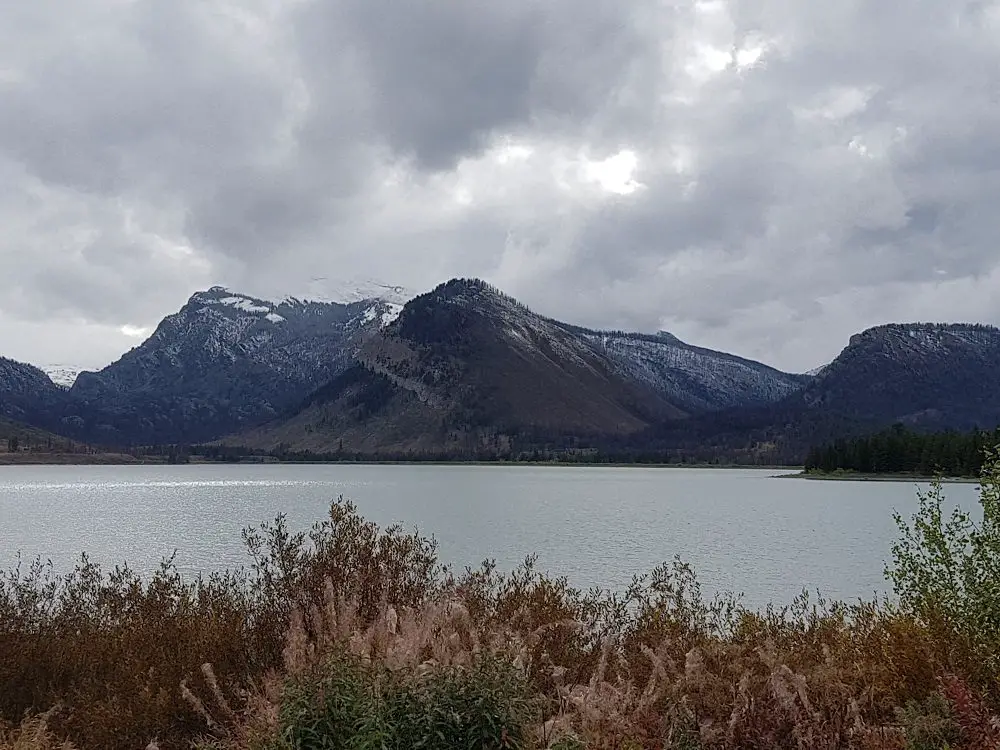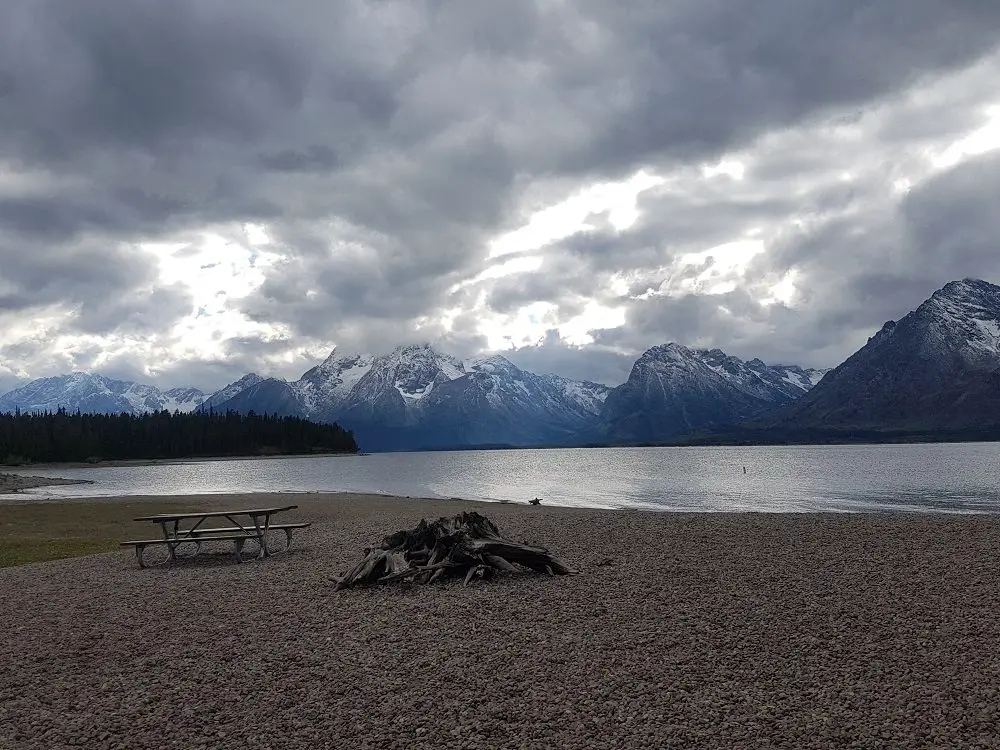 Wildlife spotting in Grand Teton
Your drive through Grand Teton National Park bring the possibility of seeing some incredible wildlife.
It is home to many exciting animals including moose, bears, bison, elk, wolves and beavers to name a few.  For this reason, it is always important to be on the lookout and slow down when necessary.
Moose-Wilson Road is one of the most popular wildlife spotting areas, especially to see moose. You will need to exit the main highway near the town of Moose, then reconnect further down near Wilson. This 16 miles of roadway can get heavily trafficked at times as everyone is chasing the chance to see something incredible.
Antelope Flats is another great drive within the park. The open grassland is home to herds of bison and possibly wolf, fox and coyote. To access this area, you will turn off the main highway 2 miles north of Moose.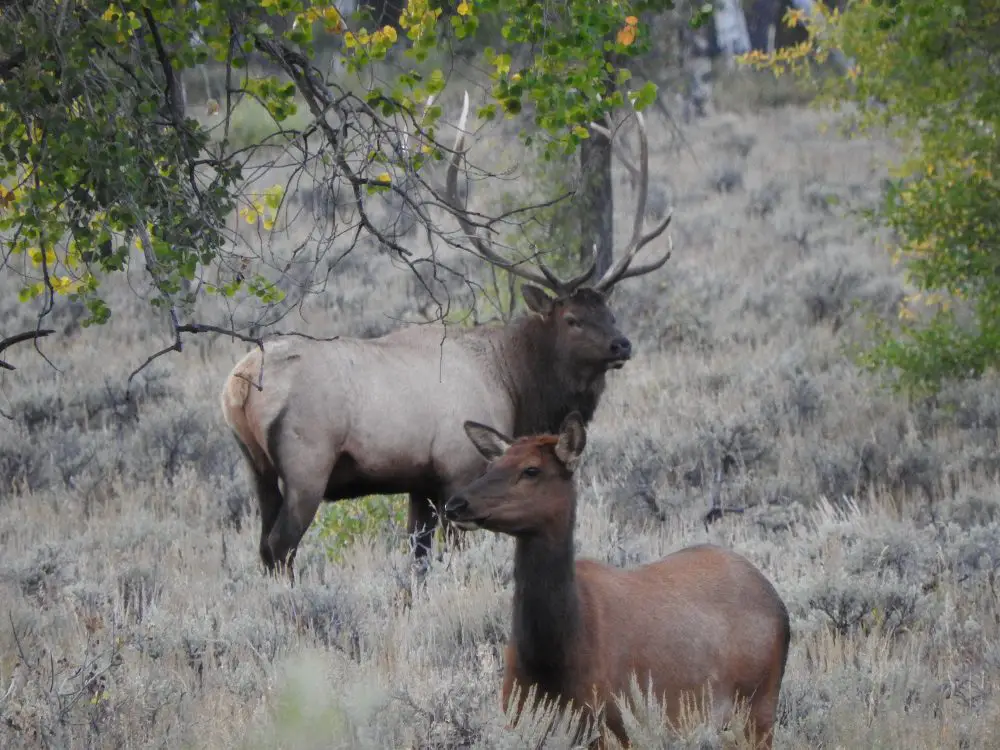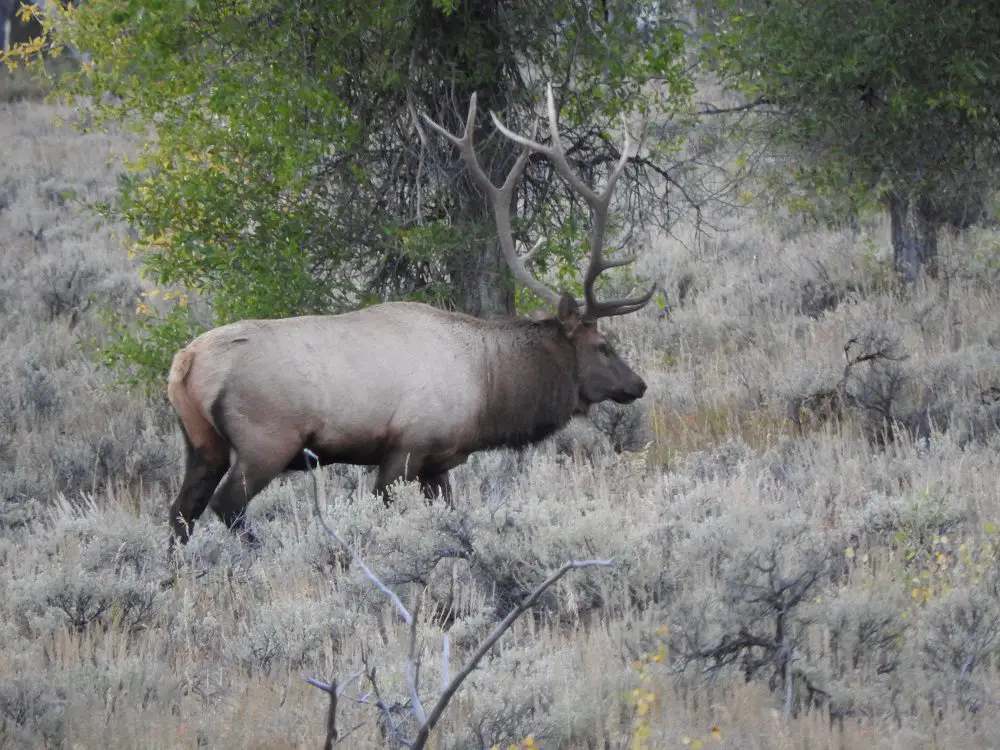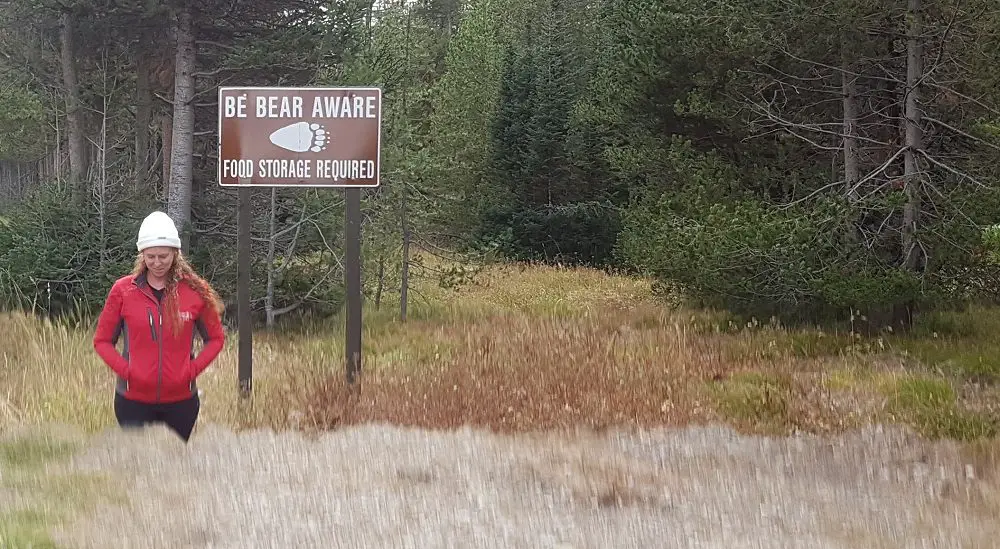 Why you'll love a drive through Grand Teton National Park
Think wild expansive landscape and endless space, oh how I love the feeling of space.
I also love that it is not overwhelming large like its neighbor of Yellowstone, so seeing many of the best sights doesn't take you too off course. And even though Grand Teton is getting more visitors than ever, with 2021 set to break all visitor records, it still doesn't feel like a circus at many of its most popular locations.
The stand out within the park is certainly the Grand Teton Mountain Range. It has a habit of showing up in nearly all your best pictures. It is the star of the show everywhere you look.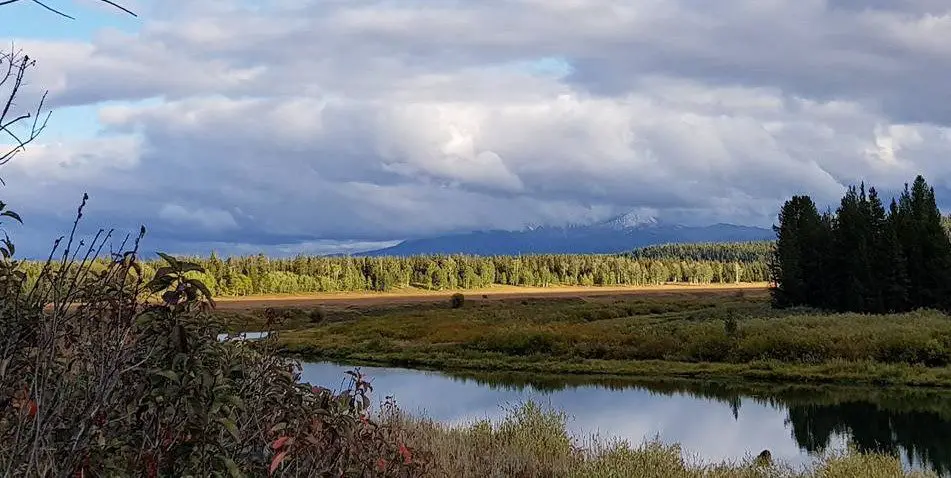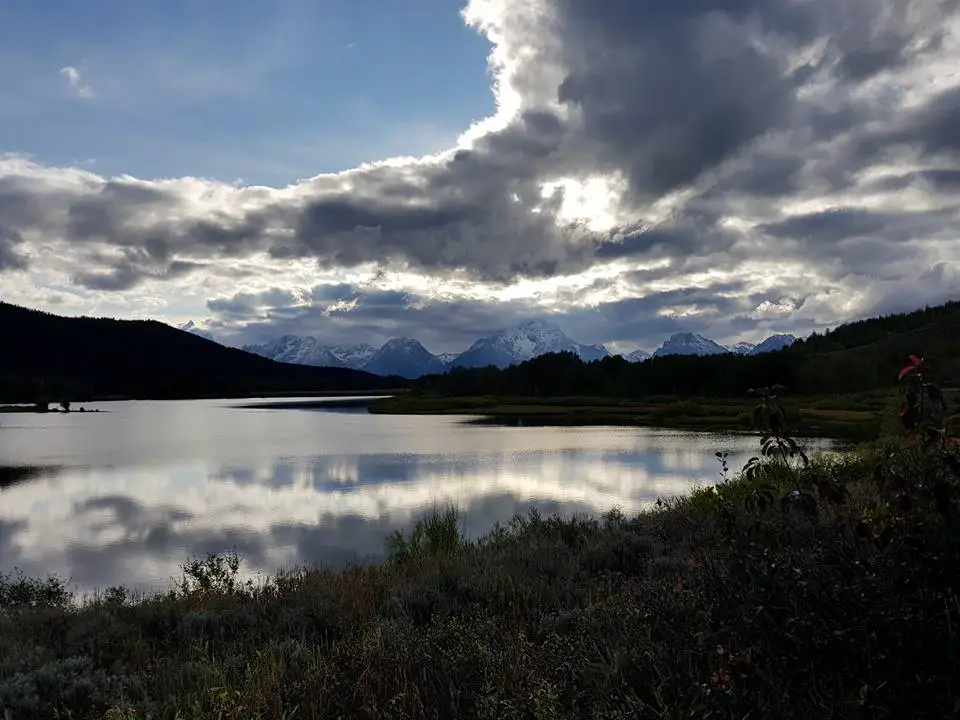 Staying in Jackson
Jackson is the biggest town in the area and the perfect place to stay for a night after our big drive through Grand Teton National Park.
Fast fact
Jackson is the name of one town within the whole region of Jackson Hole. So sometimes you'll hear them interchangeably. 
We stayed at The Lexington Hotel right in the heart of town. The rooms were really nice and well provided, and the breakfast made a great start to the next day.
Be sure to stop by the Cowboy bar, right in the heart of town. They have a lively atmosphere and regular live bands playing.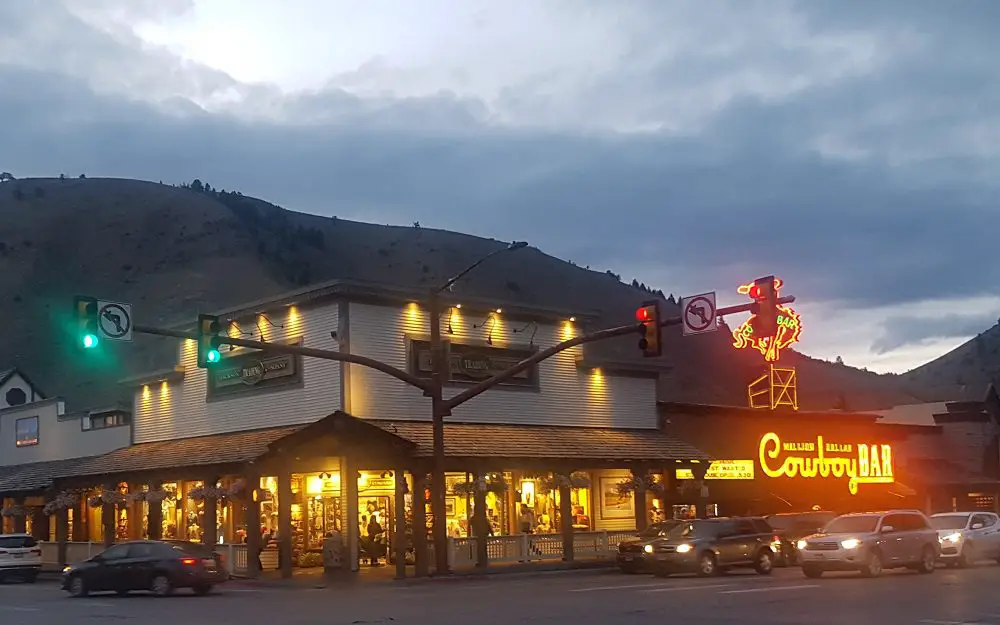 The next morning it was sadly time to hit the road, we had a huge drive of over 900 km to Moab in Utah.
Our drive through Grand Teton was certainly glorious and I only wished we had more time to stop. But if simply passing through is all you have time for, at least you have the most scenic route possible.
What to read next:
2 week National park Road Trip USA