As an Amazon Associate I earn from qualifying purchases. I get commissions for purchases made through links in this post.
For anyone visiting America for the first time, these travel tips & valuable things to know will help you plan a better trip.
Whether hitting those bucket list locations such as New York City, or taking on the great outdoors on an epic USA road trip, it's well worth being prepared with some handy knowledge.
Visiting America for the first time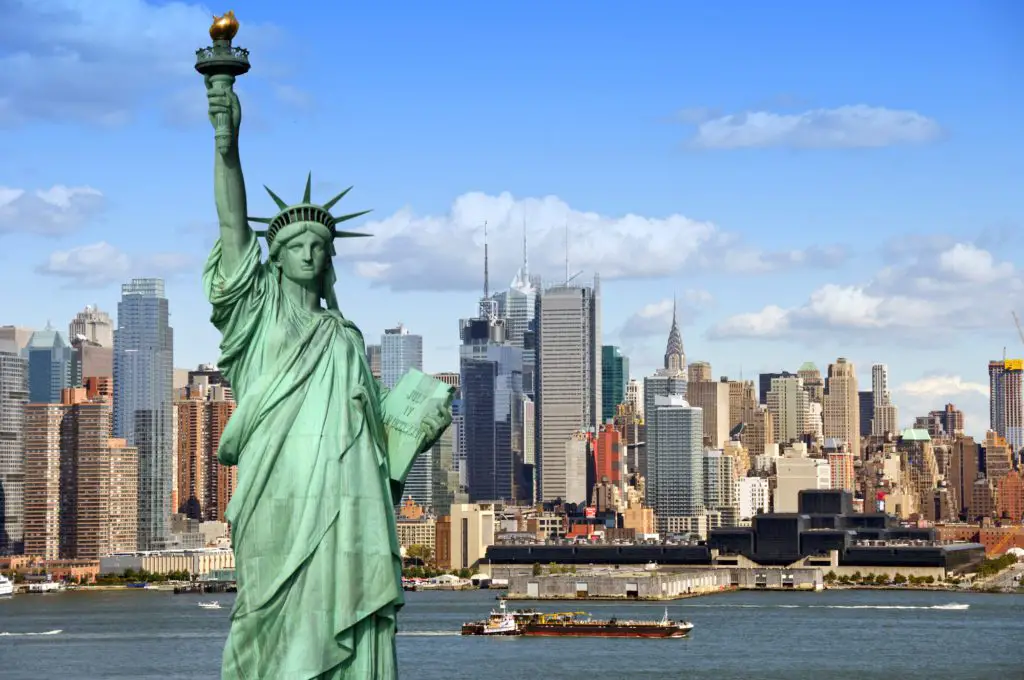 1. Don't try to see all of it in one trip
The USA is a mighty big place so it's impossible to see it all in one trip. I've been 15 times and still haven't begun to scratch the surface.
For this reason. when planning a overseas trip, choosing just a few of your bucket list places is a much better idea. Also be sure to consider the distances and whether you would be better to fly or drive to each.
2. You'll need an ESTA or visa to enter
Most nationals will only need an ESTA (Electronic System for Travel Authorization) to enter the USA.
ESTA processing fee $14
Nationals who DO NOT require a visa must apply for the ESTA (excludes Canada and some other countries)
ESTA is valid for 2 years and covers multiple trips into the United States (unless your passport expires)
single entries are valid for 90 days maximum
Applications are typically processed within 24 hours
to see your entry requirements got to esta.cbp.dhs.gov
3. Try not to get sick during your travels
The health care system in the United States is pretty dismal so getting sick is something I always try to avoid.
When visiting the USA for the first time my travel companion got sick and needed some heavy duty pain medication. Before we could even see the doctor they wanted us to fork out nearly $200, plus even more for the consultation. It would end us costing us around $500.
It's a hard pill to swallow (no pun intended) when where we live it would only cost around $30. So stock up on your vitamins and try not to get sick.
4. Get travel insurance
So the good part of our doctors visit story is that we were able to claim most of the medical expenses back due to having travel insurance.
It may be a cost you hate to pay but the expenses you might incur are a much bigger headache. So one of the most important things to do before travelling to the USA is to get travel insurance.
5. Most domestic airlines will charge baggage fees
For those planning on traveling across country, baggage fees can certainly add up.
The big airline carriers in America include American Airlines, United, Delta and South West Airlines. There are also many smaller commercial airlines operating throughout the country. Many will charge baggage fees for domestic travel.
General luggage allowance is 50 pounds / 23 kg.
American Airlines $30
United Airlines $35
South West – first 2 checked bags FREE
Delta $30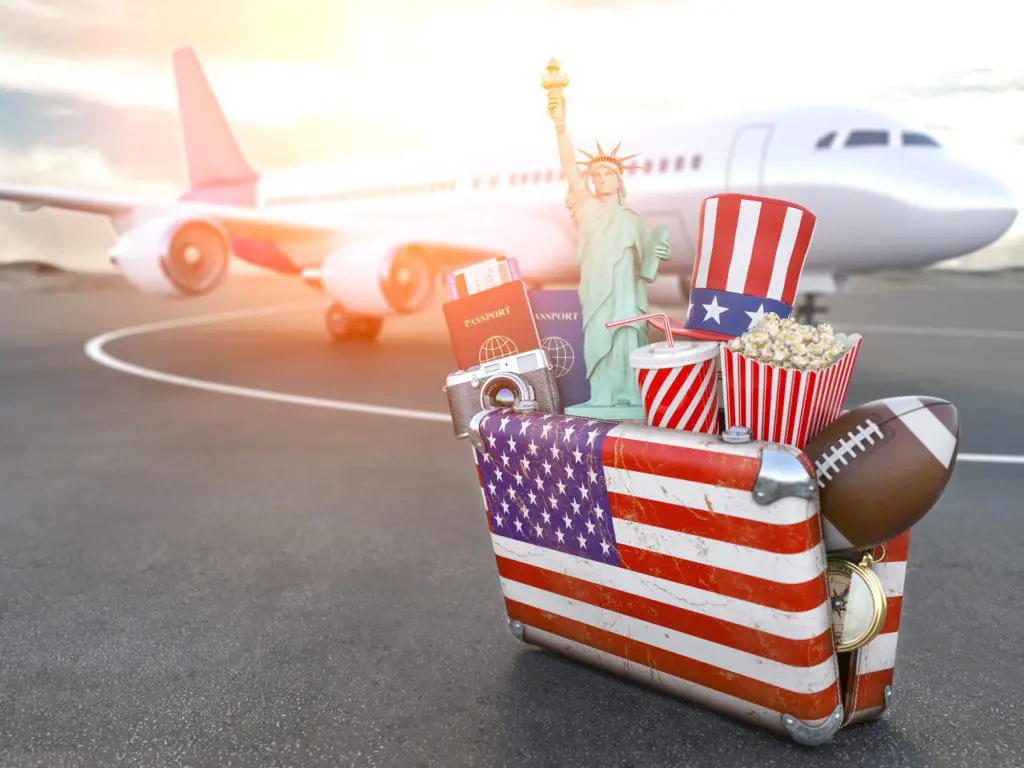 6. Tipping is inevitable
If tipping is not a requirement or customary in your place of residence then getting your head around tipping is not easy. But in the USA it is part of life and tipping is politely expected for most services. Think restaurants, taxi fares, tour guides, hotels and bars.
With the minimum wage being so low, tipping your waiter is a gesture of good service. As a rough guide aim to tip 15 to 20%.
To give you an idea of how much you might spend on tips, during my first trip to the USA I spent nearly $400 in tips over a 1 month period.
Related article: A cheats guide to saving money while traveling.
7. The USA is king of food chains
It's no surprise that the United States comes in first as having the most food chain restaurants in the world. And while you might think this all means lots of fast food, there are actually some really great chain restaurants that are perfect for travellers.
Chain restaurants usually means cheaper food expenses so if you are travelling the USA on a budget, they may just be your best friend. Some of these include P.F Changs, Red Lobster, Outback Steakhouse, Texas Roadhouse, The Cheesecake Factory and Olive Garden.
8. Food portions are huge
While we're still on the subject of food, you certainly won't go hungry during your stay. The food portions are absolutely huge so don't be shy to ask for the rest to go.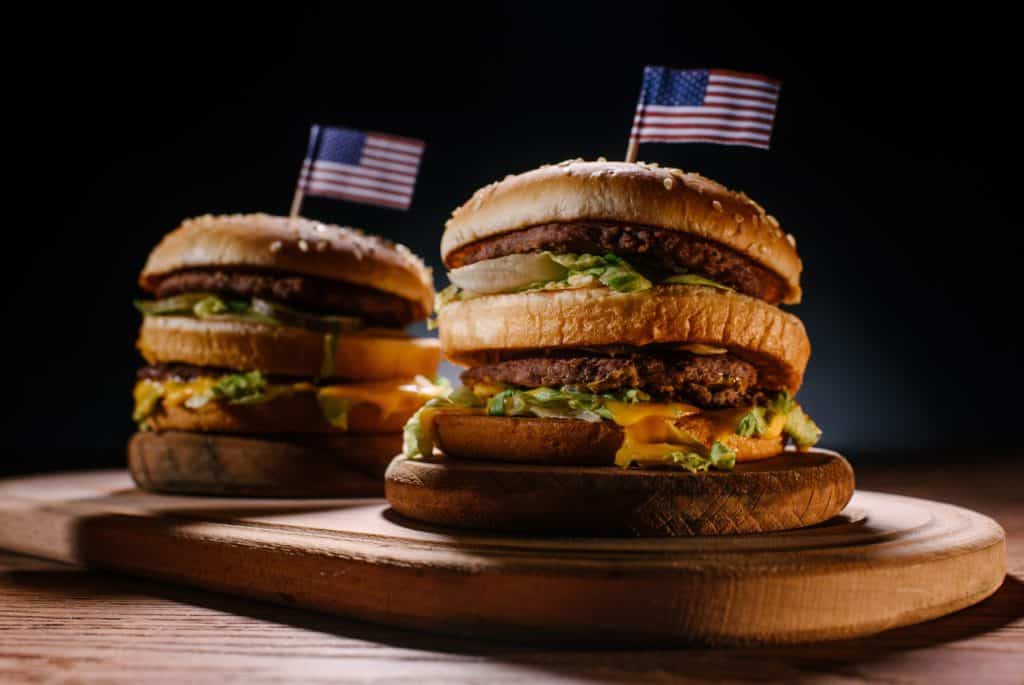 9. Don't forget your power converter
Power plugs are sockets for the USA are type A and B. Standard voltage is 120 V.
I recommend an international power adapter so you can use it for all your future travels. This handy converter with 4 USB ports is all about traveling lightly.
10. There are 9 climate zones in the USA
Weather in the United States can change dramatically from one state to the next. When visiting America for the first time it's a good idea to brush up on where you are going in regards to expected weather and temperatures.
While regions such as Florida can be hot and humid all year round, head further north and you could be dodging a snow storm during the winter months.
Places such as Utah are also known to be extremely hot during the summer months yet still see snow and extreme cold during winter time.
11. Be aware of extreme weather events
Hurricanes, tornadoes, polar blizzards and firestorms can occur in America without warning. These kind of weather events are prone to certain areas and can sure ruin your vacation in an instant.
Hurricane /Cyclone Season – June 1st to November 30th, peaking between August to October. Florida, Texas, North & South Carolina and Louisiana are the highest hit states.
Tornadoes – these damaging funnels or air are generally formed when cold dry air meets moist warm air. Tornada Alley sees the highest occurrence in Texas, Oklahoma and Kansas.
Polar blizzards – these freezing snow storms can happen in many states throughout the USA but are more prone to the Northern and Eastern sides. Even southern states such as Texas and California have seen snow storms where altitude are higher.
Firestorms – these ravaging and life threatening fires occur mostly in the state of California during times of high heat, thunderstorms and prevailing winds. Texas and Colorado also have seen their fair share of firestorms.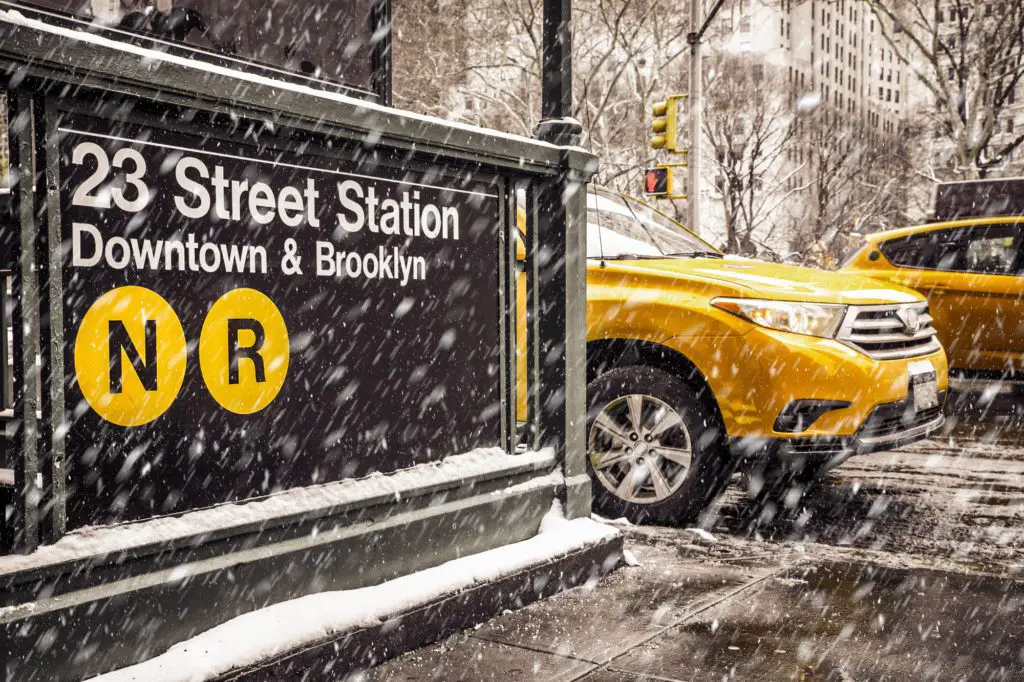 12. You have to be 21 to drink alcohol
You might be disappointed to know that the drinking age in the USA is 21. So if you are planning on celebrating your birthday in America, best you be over this age.
13. Keep your passport with you at all times
If you look up to 30 years of age in the USA, you will most likely need to show some form of identification if purchasing alcohol. While a driver licence is usually enough, some establishments may ask to see your passport as proof of age.
There are also other times when your passport might just save your arse. This occurred to me while in San Diego when I was pulled over by police for walking in a unbeknownst dodgy part of town. After much questioning and a flash of my passport I was eventually let off, a little shaken by the experience.
14. The USA is the place to take a road trip
Road tripping is one the best experiences when visiting America for the first time.
Head out on the wide open roads in search of adventure and jaw dropping scenery. From the popular coastal route along California's Pacific Coast Highway to Route 66 which crosses 8 states, taking a road trip is one of the best vacation ideas for your trip.
Rentalcars.com covers all the main car rental companies in order for you to find the best deal.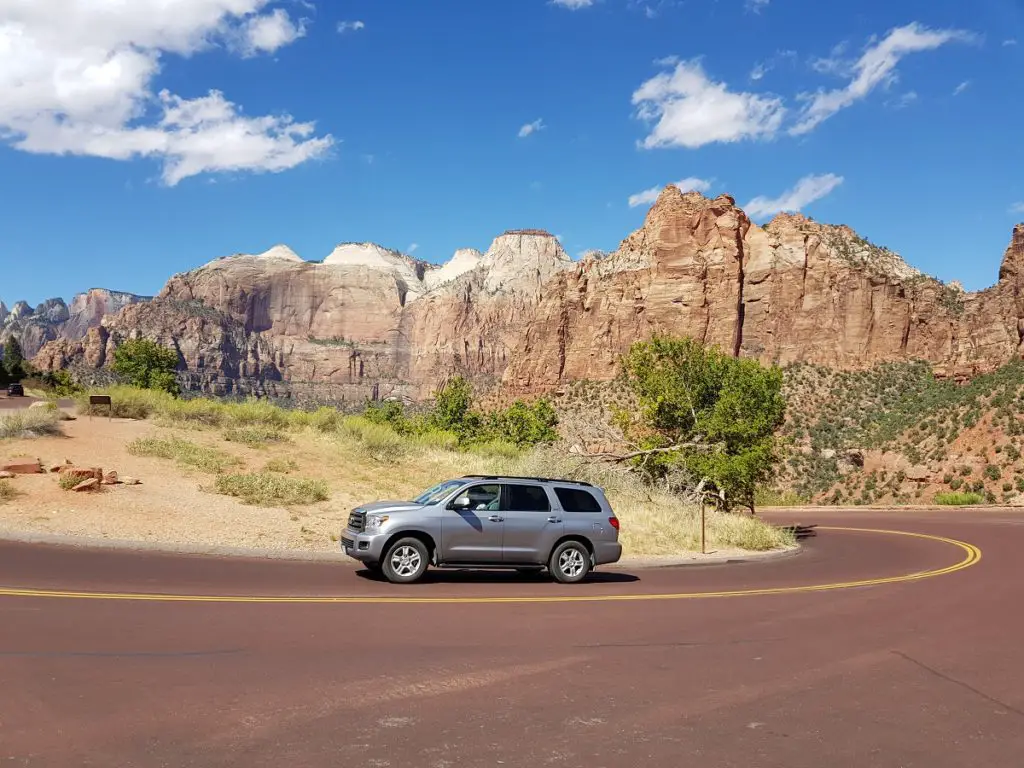 15. You may want to visit one of the 423 National Parks
The USA has some of the world's most incredible and diverse National Parks in the world.
The Grand Canyon is by far the most popular for tourists and can be accessed via a range of tours. Personally, I have seen it via a road trip and also on a scenic flight.
Another super popular National Park is Yellowstone with it's thermal and volcanic activity. It truly has to be seen to be believed. Head further south and you can do the join the Grand Circle Loop, taking in parks such as Zion, Arches, Bryce and Canyonlands.
The Great Smoky Mountains National Park is situated on the eastern side of USA and borders North Carolina and Tennessee.
The top 5 visited USA National Parks by international tourists are:
Grand Canyon NP
Yosemite NP
16. A National Parks Pass can save you money
America the Beautiful Annual Parks Pass – costs $80 per vehicle.
While there is no shorter term for visitors to the USA, it still works out to be a cheap option visiting several parks.
For single entry you will pay up to $35 (eg. Yellowstone & Yosimte NP) so it makes sense to purchase one. You can either go online to purchase or grab it as you enter your first park. I recommend the latter as the park may be unattended when you arrive.
17. There's some seriously incredible and dangerous wild life
The wildlife in the USA is a big reason many tourists are visiting USA for the first time.
Seeing a Bear, Moose or American Bison are incredible moments and worthy of multiple picture taking. But you must also remember that they are wild and a safe distance must be kept at all times. Yellowstone and the Grand Tetons are known for having the best wildlife sightings in the country.
Other wildlife to be weary of include the elusive Mountain Lion which is also known as a cougar. These creatures inhabit many states including California, Montana, Arizona and Florida to name a few.
With 30 species of venomous snakes throughout the country, it's worth watching where you set foot when out and about in the great outdoors. With the rattle snake being king of dangerous snakes, Arizona tops the state with the most deadliest snakes.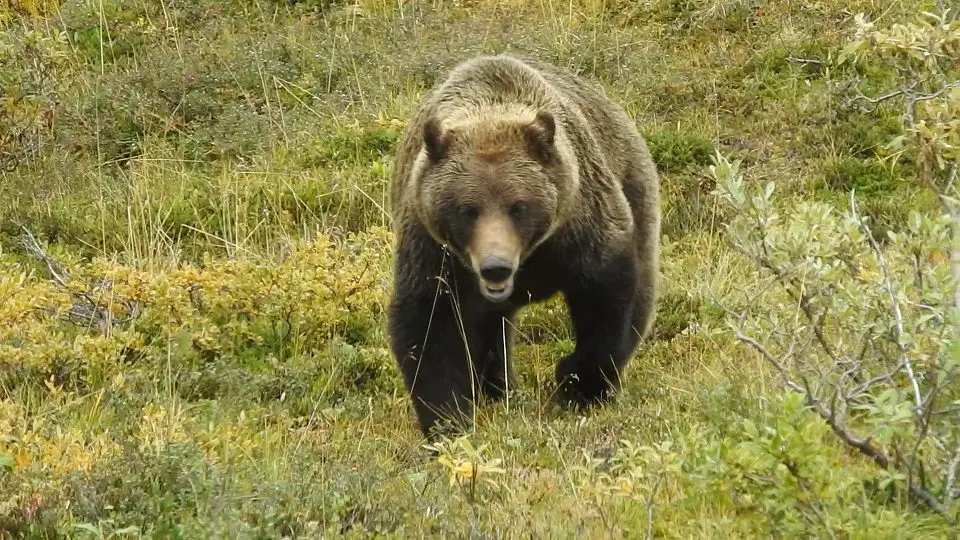 18. Los Angeles is a traffic nightmare
One place to ditch the car is most definitely Los Angles.
Known as having the worst traffic congestion than any other city in the United States, Los Angeles is best avoided on road simply for your insanity.
As a visitor to the great city, I would opt for public transport and covering as much as possible on foot. Alternately a Hop on Hop off bus tour would be a better option than a rental car.
19. America is an incredible melting pot of cultures and ethnicities
Home to over 45 million immigrants, the USA sure is a diverse and cultural place to visit.
Mexico makes up a large portion of this number so knowing a little Spanish goes a long way, particularly in the southern states.
20. You have to try the local cuisine in each region
Back to food. It appears everywhere you go you'll be met with local delicacies you absolutely must try.
Food trucks and street carts in particular are a cheap way to eat, and this is where you will find some amazing things to try.
Each state appears to have a local cuisine they are best known for so be sure to give them a try.
Here are a few to remember.
New York – best for street carts – includes Pizza, hot dogs and breakfast bagels
New Orleans – Cajun and creole cooking – jambalaya, gumbo and red beans and Rice. Also try the famous Po-Boy and Cafe Du Monde French Beignets.
New England – for the best Clam Chowder
San Diego – for Mexican food. Shrimp tacos are the best and can be found in many restaurants and food trucks.
Texas – juicy and delicious BBQ cook ups as well as pecan pie.
Southern States– fried green tomatoes, southern style chicken, shrimp and grits, biscuits & gravy.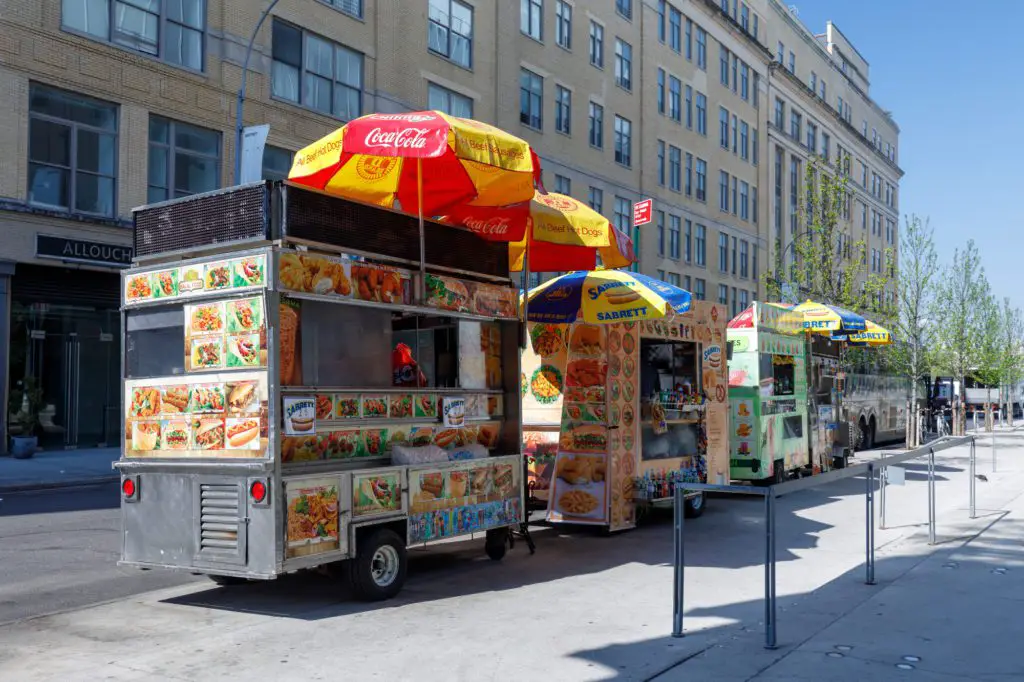 21. Public transport is not so popular with tourists
Public transport in the United States is not particularly loved by many locals let alone tourists visiting. This makes it really hard to traverse the USA on a budget.
While you can certainly get away with using buses and trains, it's not exactly up to date with the modern world, hense needing a serious upgrade.
Trains and buses can also be an intimidating prospect during night time, though many would have no issue using this means of transport.
Most tourists choose to either fly or rent a car for long distances rather than take a train or bus. For short distances and city commutes during the day you should have no issue on public transport, and I regularly used the New York subway when in town during the day and early evenings.
22. Ride Share options in the USA
Uber and Lyft are the country's 2 largest ride share companies.
Uber: there are approximately 1 million drivers in the USA. It is available in all 50 states.
Lyft: there are approximately 700,000 + drivers in the USA. It is available in 40 states currently.
23. America is generally safe but…
Every country has crime so I'm certainly not picking on this one. In fact, of my 15 trips to the USA I never had an issue.
But is is worth noting if this is your first time in USA, crime happens and you should be aware of it. Violence and burglary is not uncommon as well as muggings. So be sure to keep your things close by and never assume every stranger means well. This would be the same advice for any country.
I like to carry a money belt to keep my passport and credit cards safe when travelling. You can also store your mobile phone and keys too. The RFID blocking component helps protect your credit cards chips being read.
You can purchase a RFID money belt via Amazon here.
24. Outlet shopping is worth saving for
Though not an avid shopper, the USA is my one exception. And for this reason heading to the many outlet shopping centers is a great place to find super bargains in all departments.
In particular, big brands such as Calvin Klein, Michael Kors, Coach and Kate Spade are high on my radar. Other great brands include Nike, Polo Ralph Lauren, Levi and Tommy Hilfiger.
So if you are also concerned about how much restraint you might or might not have, I suggest when saving for your overseas trip, you save a little more for some incredible bargains.
The top outlets in the country include:
Woodbury Common Premium Outlet – New York
Citadel Outlets – Los Angeles
North Premium Outlets – Las Vegas
Premium Outlets – Seattle
Waikeke Premium Outlets – Hawaii (Ohau)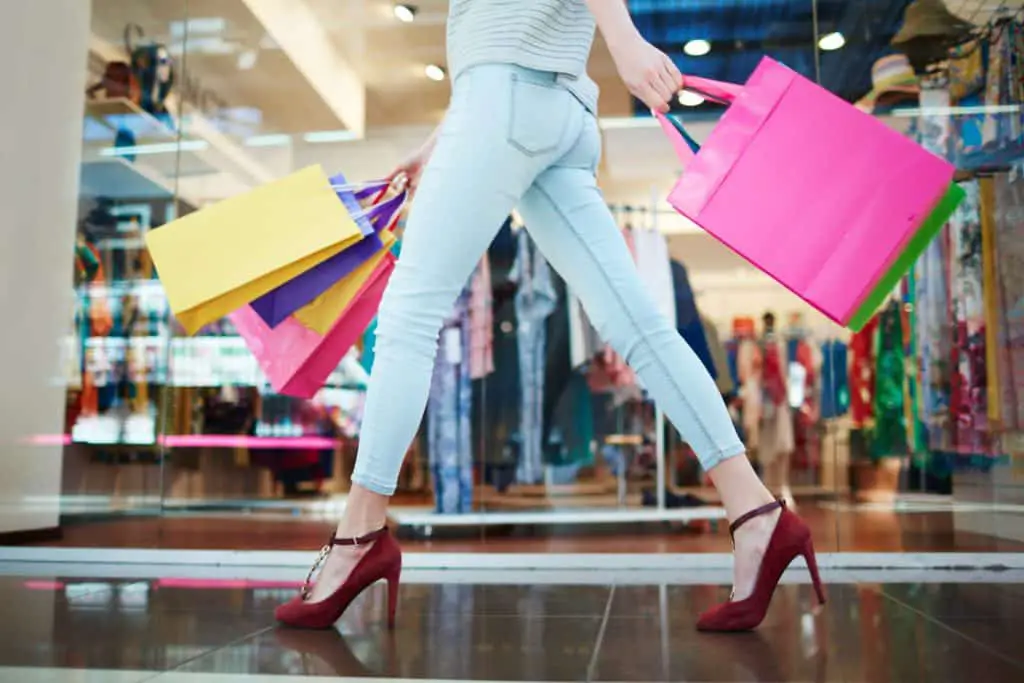 25. States with no sales tax
Along with tipping, paying sales tax in addition to the advertised price is sometimes confusing.
Just think, you've come across something pretty awesome that takes your eye and the price is even sweeter. Then you get to the cashier and the price instantly goes up. That's because sales tax is added to the price you see out on the shop floor.
Though the average tax is 2% to 7% with California having one of the highest in the country at 7.25%.
There are 5 states with NO sales tax – Alaska, Montana, Delaware, new Hampshire and Oregon. That means what you see is what you pay.
26. Try not to talk politics
Never have I seen a country so torn by the word 'politics".
When you hear of families been torn apart by opposite political views, you know it's serious. So when I was in the USA during Trumps reign I made a note not to bring up the subject in fear of hearing more than I needed to.
27. Pack light for several reasons
Lugging your luggage around is no fun when moving from location to location.
After so many trips to the USA I made it a note to keep it light as possible. Of course I still take checked luggage but try to keep it under 15 kg. Using public transport and staying in cheaper hotels that have no elevator don't make the situation any easier. Trust me, you'll thank yourself for it.