As an Amazon Associate I earn from qualifying purchases. I get commissions for purchases made through links in this post.
Travel USA on a budget covers everything you should know in order to make your vacation the absolute best, without spending your life savings. After 15 international vacations to the USA I have worked out a real "can do" attitude when it comes to travelling the USA cheaply.
The USA sure is a mighty big place. It consists of some of the world's most bucket list cities like New York and Las Vegas, but it also has a long list of National Parks such as Yellowstone and Yosemite that are stars in their own right. So deciding where your travels will ultimately take you and for how long will depend on your USA travel budget.
Related posts to help you budget and save:
What this Travel USA on a budget includes:
How to find budget flights
The best budget accommodation
Average daily costs
Top tips for saving money while travelling the USA
Planning a USA road trip on a budget
Further reading: 2 week National Parks Road Trip USA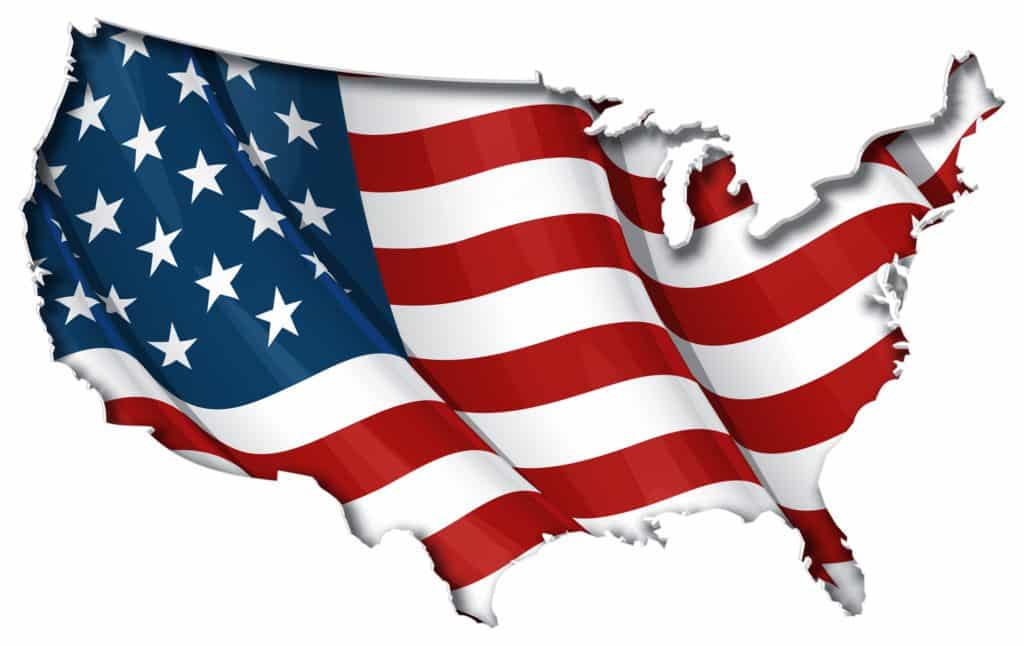 Is USA Expensive?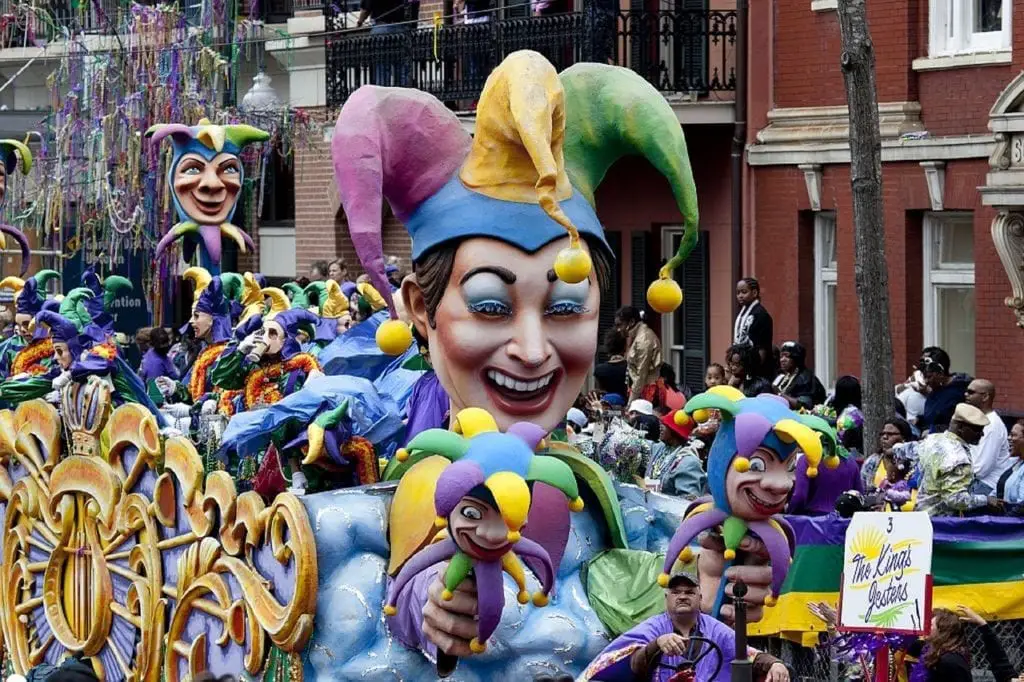 Travel in the USA does not have to be expensive. In fact, you can have a really cheap holiday if you want. But that might mean staying in hostels, seeing the cheap and free things within a city, and eating fast food or preparing your own.
But if you really want to experience everything about the USA, I suggest deciding what you are happy to budget with. I don't particularly like staying in a hostel unless I can get a private room. So instead I look for cheap accommodation and try to eat in less expensive restaurants to get my costs down.
But that is just the start of it. There are plenty of other ways to reduce your overall costs when you know how. It also comes down to what you are willing to sacrifice in order to meet your travel goals.
This is my travel motto –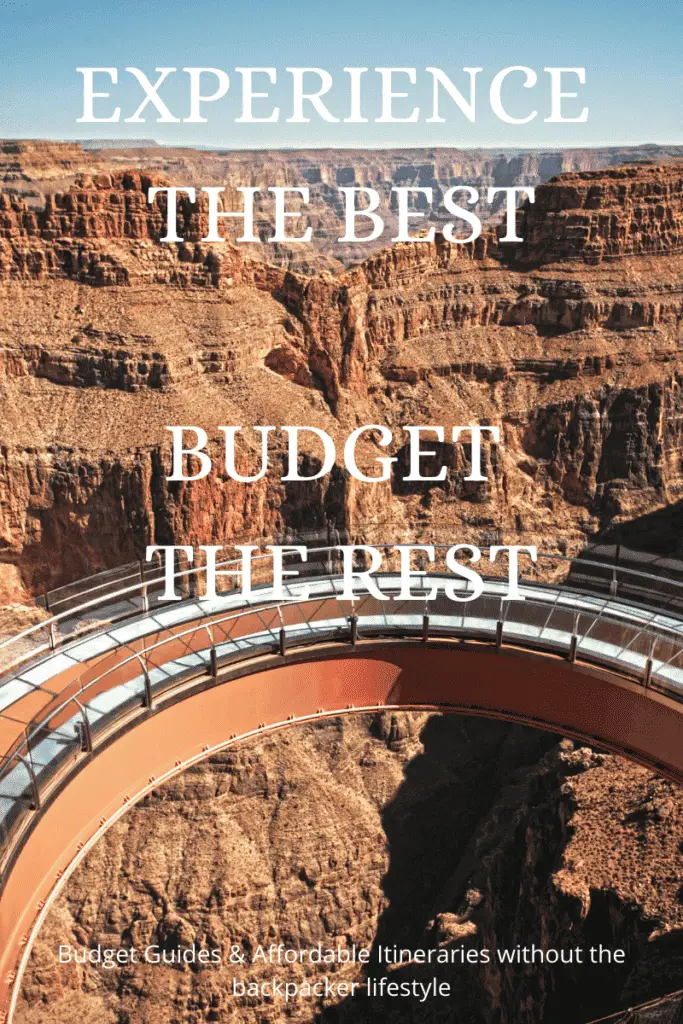 Having a budget in mind before you set off
Having a cheap vacation in the USA means knowing up front what your budget looks like. Imagine planning a truly incredible vacation only to discover that it's going to cost so much more than you first imagined. That would be so disappointing right!.
So starting with at least an idea of how much you want to spend is a good way to understand what it is gong to take to make it happen. After some initial research you might discover the USA is more expensive than you expected. Or even cheaper than you thought. Wouldn't that be awesome!
Having a budget in mind also helps you become much more savvy in how to get your costs down. You know from the get go that you can't be staying in lux accommodation or booking business class flights.
One of my favourite vacations to the USA involved a 6 week road trip starting in Alaska and ending in Las Vegas. We wanted to see all the big National Parks like Yellowstone, Denali, Glacier National Park and the Grand Tetons. It also included another 7 days of cruising the Alaskan inside passage from Anchorage to Vancouver.
This was a big trip that would ultimately cost $10,000 without applying any budgeting skills. I ended up getting it down to $6000 without skipping any destination or leaving any amazing experiences out.
It included return flights from Australia, all accommodation, a 7 night cruise, all meals, transport and activities.
So once you absolutely know what your itinerary looks like, you can start applying your own skills to see if you can get your costs down, and if you can't, you have to make a decision:
Can I save more money to afford the trip of my dreams
Do I need a revised itinerary – less attractions, less destinations, less days away.
Can I reduce my main trip costs even more – flights, accommodation, transport, food.
Itineraries for the USA you might like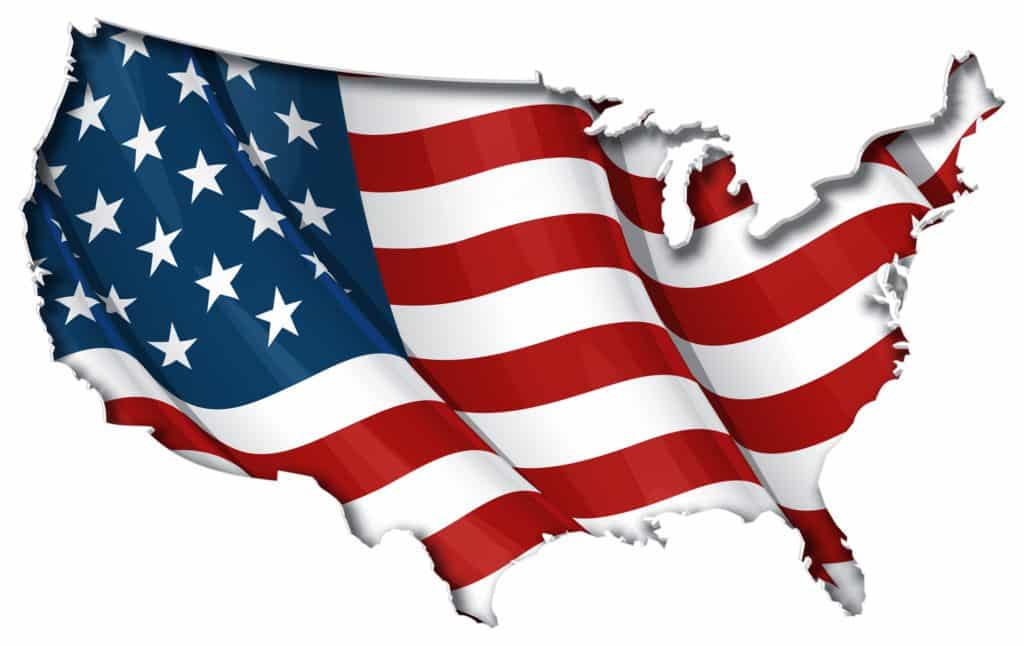 USA Trip Costs – estimated daily costs
Your budget trip to USA comes down to the travel style you like.
Now, let's face it, everyone's budget is going to be different.
Are you a couple, family or flying solo?
Are you looking a dirt cheap holiday or just cheaper alternatives to everything?
Firstly, I always suggest having some backup funds in case…well just in case.
Type of travel – back packing
dorm room in hostel
Free attractions
public transport
eating on the run / supermarket supplies
Expect to pay USD $60 – $80 / EURO $55 – $75 / AUD $80 – $105 per person per day
Add a mix of paid attractions – an additional US $40 – $60 / EURO $35 – $55 / AUD $50 – $80 per day
Type of travel – Budget Couple – based on 2 people
cheap hotels in cheap locations – twin share
a mix of free and paid attractions
public transport or rental car
a mix of cheap take out, supermarket supplies & affordable restaurants
Expect to pay USD $150 – $180 / EURO $140 – $165 / AUD $200 – $250 per person per day
Type of Travel – Budget travel- family of 4
cheap hotels – sharing the same space
a mix of free and paid attractions
rental car + public transport
a mix of supermarket supplies & cheap restaurants (chain restaurants)
Expect to pay USD $370 / EURO $340 / AUD $500 per family per day
Be sure to read my Cheats Guide to Saving Money while Traveling
Choosing the best USA itinerary?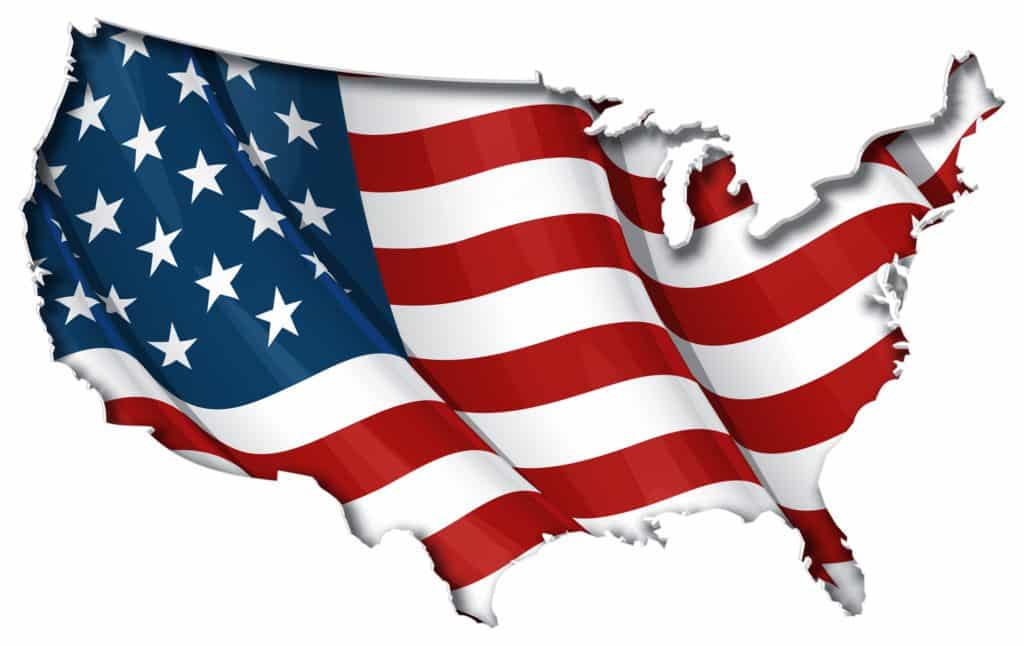 The USA is one of the biggest countries in the world, similar to the size of Australia and Canada.
With 50 states , it's simply too big to navigate in one trip, So choosing your perfect itinerary might mean traversing east to west and north to south as you take in your dream destinations.
Major locations & attractions
East Coast : New York City / Boston / Washington D.C / Florida
West Coast : Los Angeles / Seattle/ San Francisco
Northern USA: Chicago / Niagara Falls / Montana / Mount Rushmore
Southern USA: New Orleans / Texas / Las Vegas
Interior USA: Memphis / Yellowstone NP / Grand Canyon / Salt Lake City / Colorado / Nashville
Other USA destinations: Alaska / Hawaii
Fast Facts about USA
Population – 332 million
Currency – US Dollar (conversion AUD to USD dollars aprox 0.75 / EUD to USD dollars approx 1.09 )
Official Languages – English
Yearly Visitors – 79.3 million (2019) pre pandemic
Top visiting countries: Canada / Mexico / UK/ Japan / China
Top tourist destinations to visit : New York / Las Vegas / New Orleans / San Francisco / Seattle
Climate – The USA has a range of climates which means it is always sunny somewhere. It also experiences snow and arctic temperatures in various regions throughout the year.
Average Stays in USA- the average tourists spends 18 days in the USA. .
Budget Travel USA – How to Save Money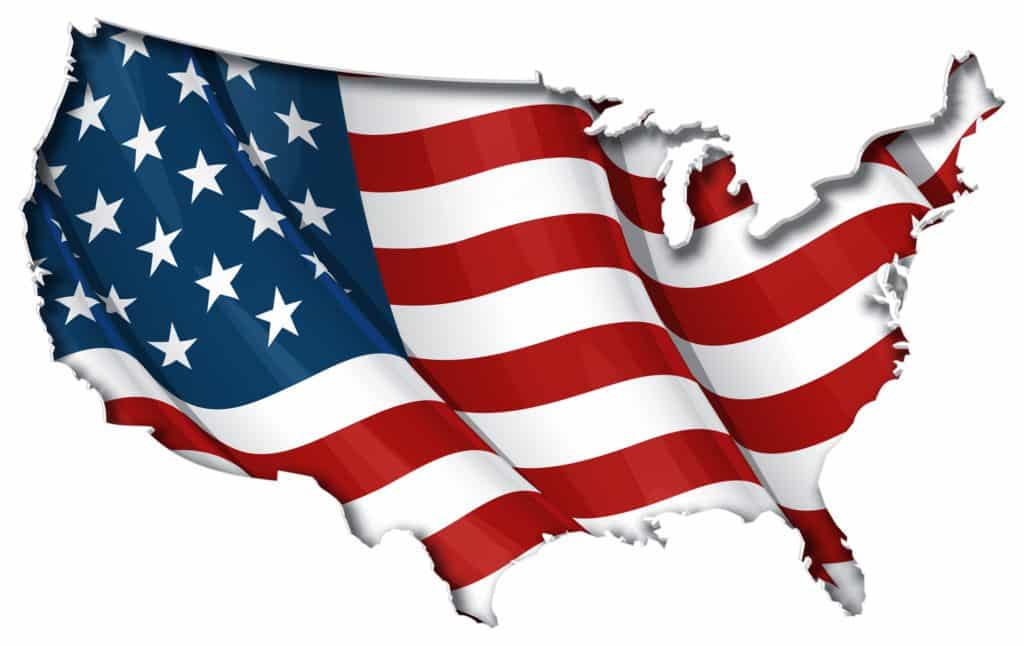 We now look at all the ways you can save for your budget travel USA.
These include hacks, how to save and where to find the best travel deals .
Further reading: Planning a trip overseas you can actually afford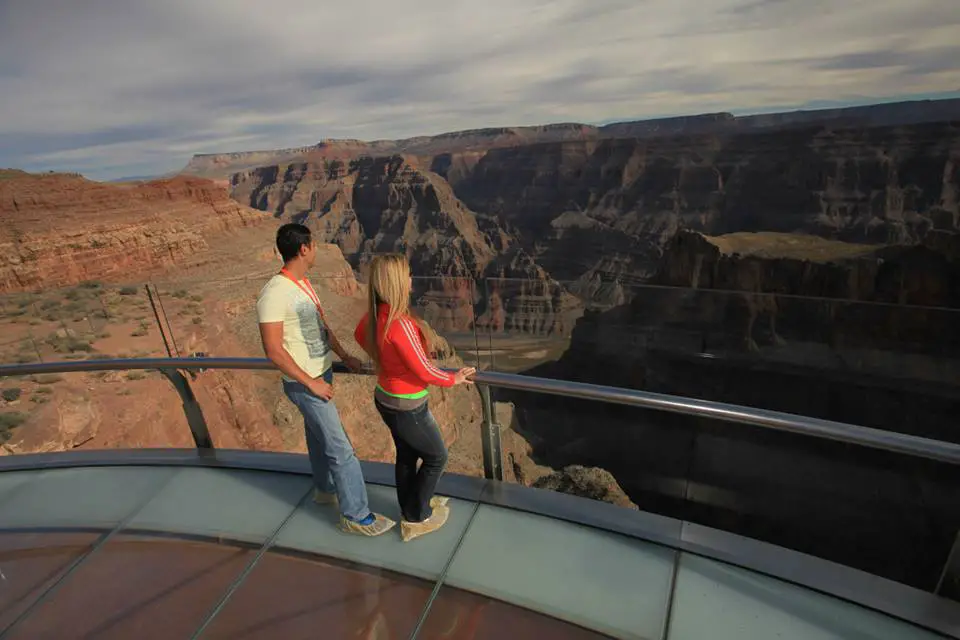 How to get cheap flights to USA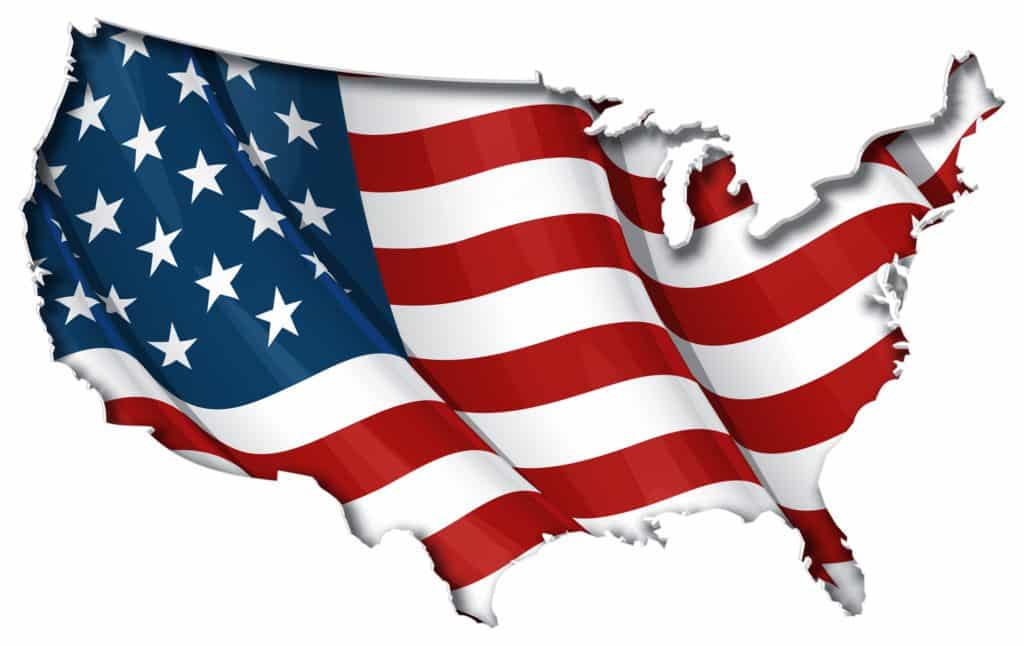 Use your frequent flyer points
sign up for travel alerts via secret flying
fly into the closest city from your destination
fly into main airport hubs where cheaper flights are offered
start your flight search well in advance and look out for sales
book via budget airlines
be flexible with your flight days and/or months of travel
sign up to newsletters and notifications from the airlines direct
Use a multiple search across all airlines such as CheapOair or Skyscanner.
International flights will generally arrive via a main USA city before connecting to other smaller cities.
Use your frequent flyer points
IF you have frequent flyer / frequent mileage points you could ultimately get your flights for free from your home destination. Also, many of the big US air carriers such as United & American Airlines have alliances with other airlines that could also fly you internally throughout the USA.
I flew to Alaska on a 7 day road trip from Melbourne, Australia using my Qantas points on an American Airlines flight. The trip via Los Angeles cost me only $100. (this is the taxes required)
Look for direct flights from your destination
The main point of entry to the United States from Australia is somewhere along the west coast such as Los Angeles and San Francisco. So starting your vacation here is going to be cheaper than flying to New York.
For tourists coming from Europe, the east coast cities of Miami, Washington D.C and New York for example will draw cheaper flights.
Start your search for cheap flights early
As soon as you you know you're ready to lock in your vacation then start looking out for flight deals.
All carriers tend to offer flight sales at some stage which you can take advantage of. If you are keen to find out when these sales happen try doing a google search from the previous year to see if any major sales show up. This might include birthday sales, black Friday and end of year. It might give you an indication of when the next one will come out.
Fly budget airlines
If you are planning to fly internally throughout the USA it is worth looking into the many budget airlines that operate within the region. Jet Blue, South West, Frontier, Spirit, Allegiant and Sun Country are all budget airlines that fly in and out of various cities across the country.
Be flexible with your dates
Being flexible is your best way of obtaining the flights you want at the right price. Be sure to check other days and sometimes even the week or month before of after. While many suggest the best prices appear around 50 days out of flying I would hate to wait till the last minute to book, especially if you have everything else booked. It's not a guarantee and you could end up with a sold out flight or one that is more expensive. So if you are happy with the price you have found, grab it while you can.
Related article: Travel Rocks but long haul flights suck – how to beat jet lag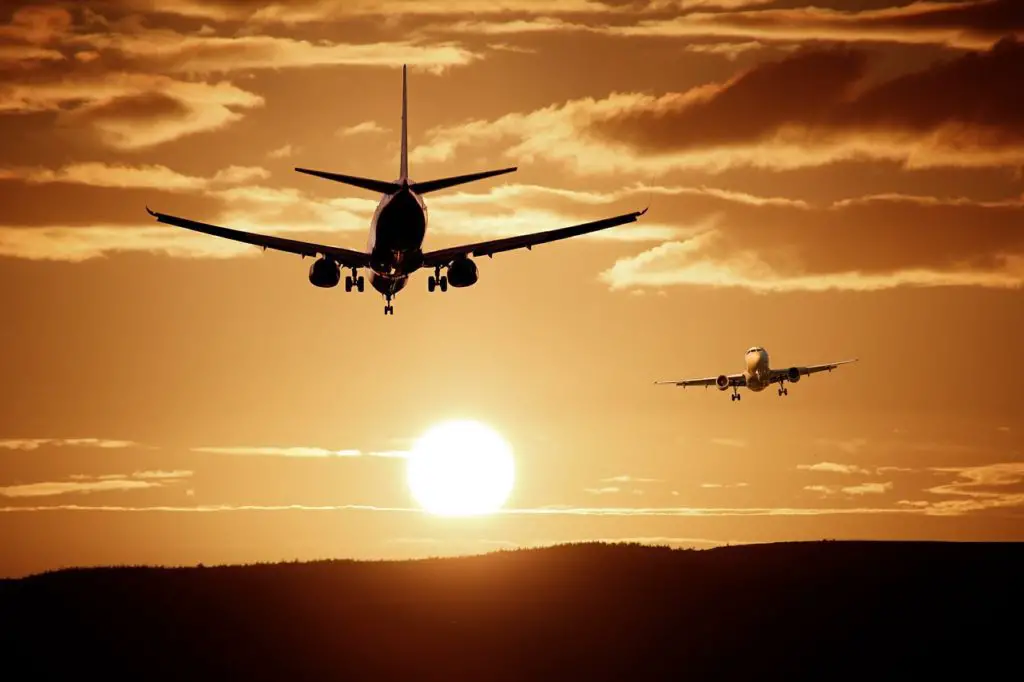 Budget Accommodation USA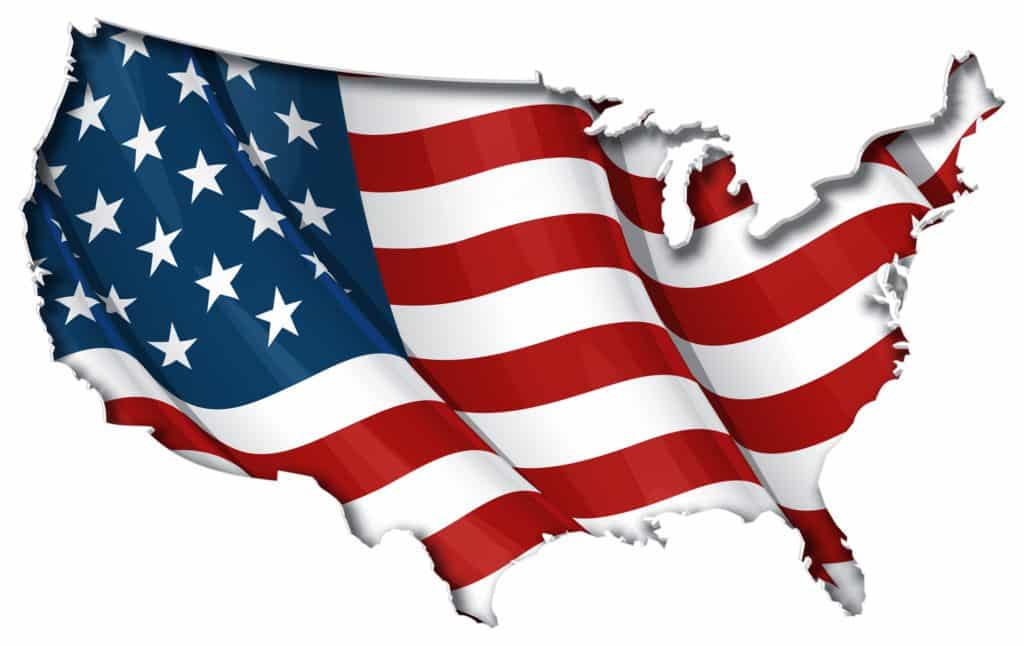 look for hotels with free breakfast
book private rooms with shared facilities for cheaper rates
stay further out when handy public transport is available
book a hostel with private room
avoid weekends in come cities eg. Las Vegas
for families, book one room with multiple beds
Just how much you might expect to pay for a budget hotel in the USA is dependent on a few factors.
What city you are in.
Larger cities will most likely attract a higher price, especially in popular precincts. Sometimes staying just a bit further out can help reduce these costs considerably.
What time of year it is.
Some locations are prime tourists spots at certain times of year. During the rest of the year they can lay almost dormant, awaiting a new tourist season to start. Also summer hot spots, holiday season and events such as spring break can effect the rise in prices in certain locations. It is worth knowing if you are paying a higher price for something that you can potentially avoid.
How remote your location is
For those heading on a road trip around the USA, you may find yourself in locations a little off the beaten path. This may mean hotels are scarce and you will need to pay whatever the going rate is. This is particularly true for National Parks such as Yellowstone and Yosemite where accommodation sometimes outweighs the amount of tourists wanting to visit.
Finding the best budget accommodatio
n

in USA main cities

The following accommodation prices reflect what you might expected. to pay if you were on a budget and looking for cheaper deals. Most properties are around a 3 star rating at most.

Note: prices may fluctuate at different times of year, and you may also find cheaper prices if on sale.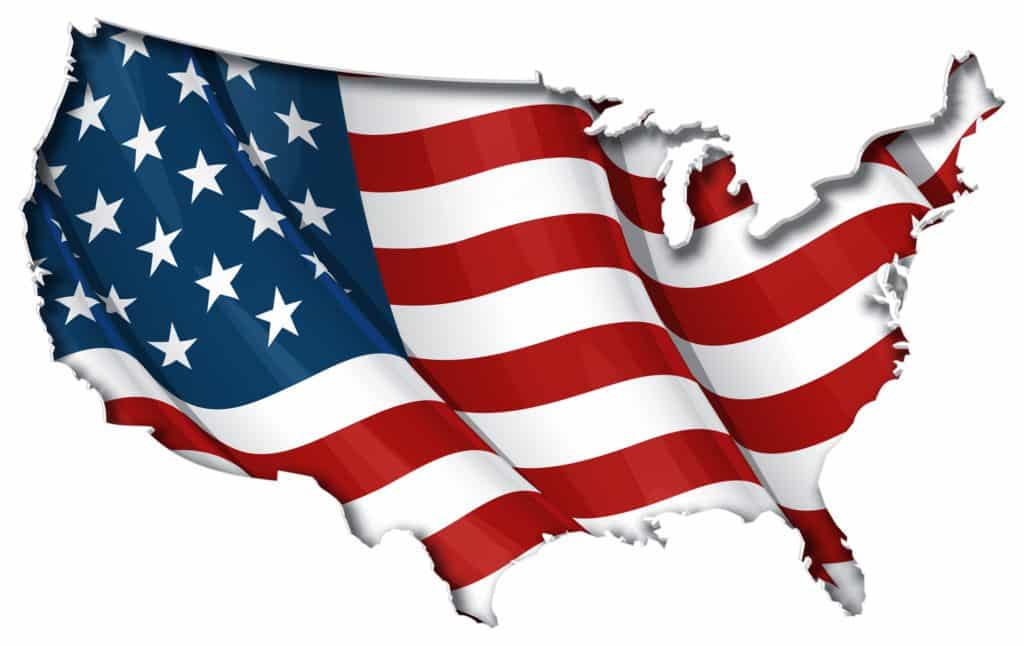 Transport Options
stay in central locations
walk as much as possible
use public transport where possible and ditch the car
Use a hop on hop off bus when short on stays and time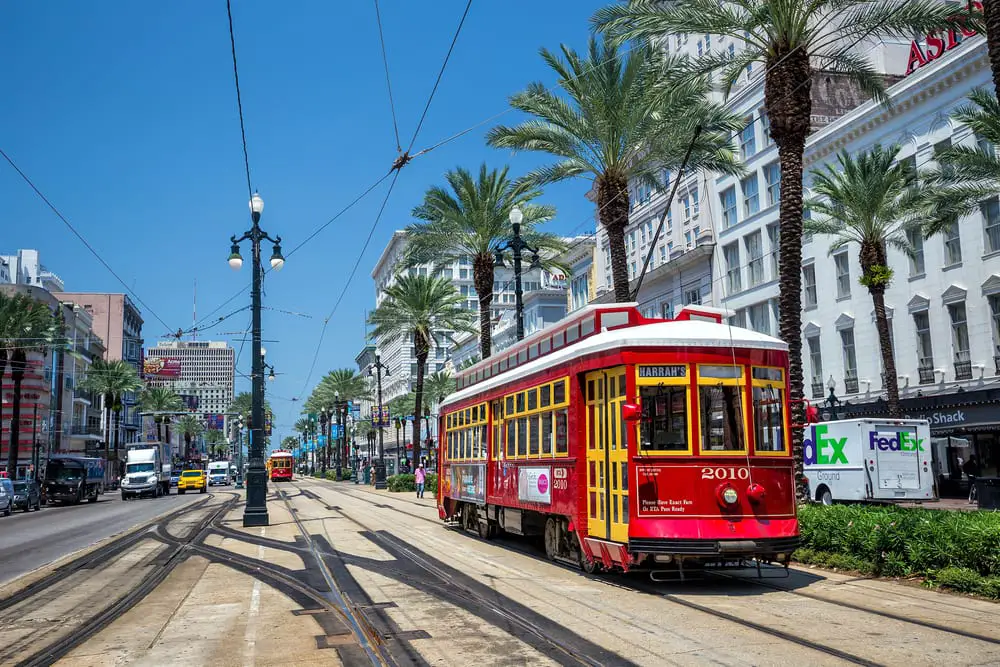 Getting around the USA is going to be dependent on exactly where you are going.
Most larger cities have decent public transport and this is going to be the most convenient option. For those with a car, you'll need to consider the parking costs for inner city stays because it's never cheap.
Destinations such as Los Angeles are known for having poor public transport. Hence why there so many cars on the road and traffic congestion is torturous. We did on one occasion have a car when in Los Angeles and it was a nightmare to get out of the city when it came time to leave.
Popular cities public transport
Los Angeles: Metro operates across the city for approx $1.75 for a one way ticket (good for 2 hours). Alternately grab a day pass for $3.50
Alternative: Los Angeles Hop on Hop off bus
New York City: Metrocard is good for subway and buses. Single ticket is $2.50 or a 7 day pass is $29.
Alternative: New York City Hop on Hop off bus
Chicago: Chicago Transport Authority utilizes trains and buses. Single tickets start from $2.25 or a day pass from $5
Alternative: Chicago Hop on Hop off bus
Miami: Miamidade operates train and bus passes. A single trip is $2.25 otherwise download the app and top up for single day and multiple day passes.
Alternative: Miami Hop on Hop off bus
San Francisco: BART – The rapid transit no longer issues paper tickets so commuters must purchase a clipper card and add their funds to it. Single fares start from $2.50. Add a Visitors Passport to you clipper card and ride the iconic San Francisco trolley (cable car)
Alternative : San Francisco Hop on Hop off bus
Las Vegas: while you can choose to walk the Strip, other options include the Deuce, a double-decker bus or monorail. The Deuce costs $6 for 2 hours, $8 for 24 hours or $20 for 3 days. The monorail costs $5 per ticket or $13 for 24 hours. To get to the Las Vegas South premium outlets, you'll need to the Deuce,
Alternative: Las Vegas Hop on Hop off bus
Seattle: Orca Cards offer a variety of public transport options. From light rail, bus, streetcar& more. Orca cards cost $5 and can be topped up as you need. Alternately you can pay for single use transport starting from $2.25
Alternative: Seattle Hop on Hop off bus
San Diego: the best way to get around the area is by train or bus. The Coaster, Sprinter (train) and Breeze (bus) connect the San Deigo area as well as neighboring cities. Tickets start from $2.50. You can also take the Pacific Surfliner to Los Angeles.
Alternative: San Diego Hop on Hop off bus
New Orleans: The city is compact enough to get around most of it by foot. Otherwise you can ride the famous streetcars here where fares start from $1.25
Alternative: New Orleans Hop on Hop off bus
Dallas: Use the DART (Dallas Area Rapid Transit) with day passes starting from $6.
Alternative: New Orleans Hop on Hop off bus
Denver: RTD offers rides on public buses and trains, starting from $3 for a 3 hour pass or $6 for a 24 hour pass.
Road tripping around the USA on a budget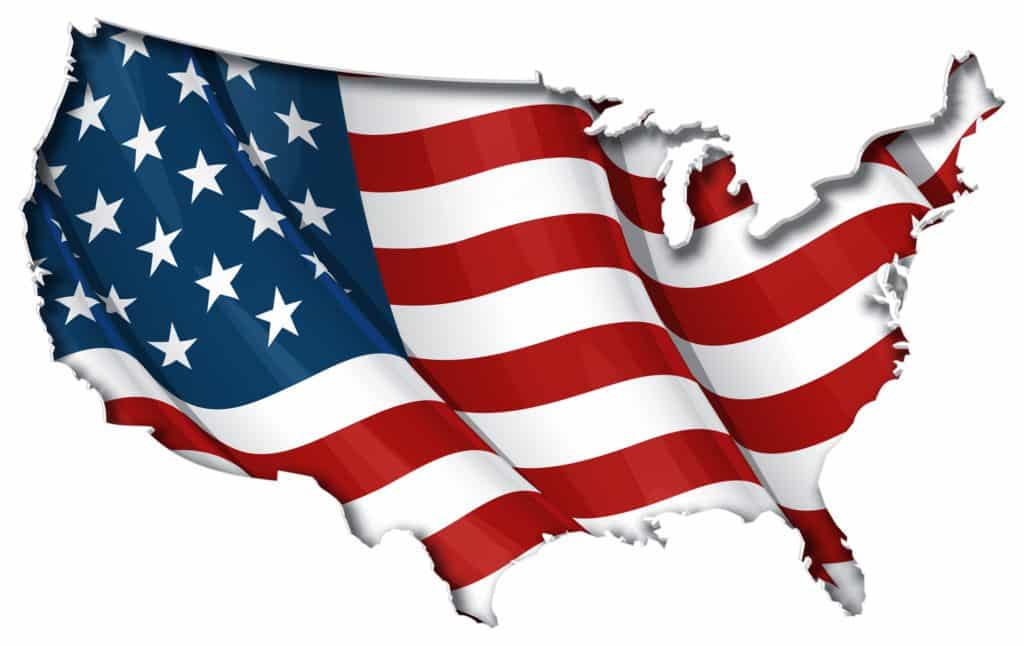 Taking a road trip around the USA to some of the countries most popular sights is a must for those on a budget.
It's a great way to explore some the countries less visited places or those that are a little more remote.
You can read my 2 week USA road trip here starting in Montana and ending in Las Vegas.
National Parks are one of those places that require little money apart from a rental car. You only need to pack the car with food and snacks from the supermarket and pay your park entry. Whether you choose to camp or stay in budget hotels is up to you.
You can read more about National Parks and other road trips below.
There is a tonne of great things to do during your stay in the USA. Some free, some budget friendly and some on the more expensive side. Seeing we are talking about USA on a budget, let's jump into affordable options.
Budget & Free Attractions in USA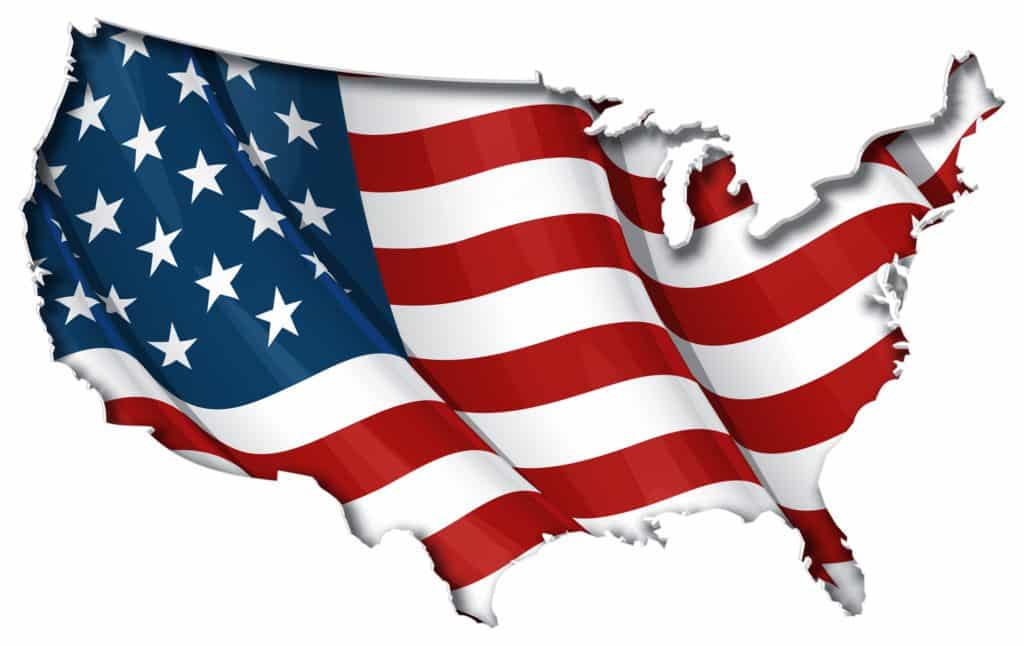 When it comes to working out what attractions and activities you want to do in the USA, start with the free things you can do in each city and location and attractions that are not too expensive.
Consider what cities offer lots of fabulous free things where you could get away with not spending very much money. Places like New York City, Washington D.C and Miami are actually perfect for roaming around and just checking out the architecture, museums. beaches and parks.
Las Vegas on the other hand can be more expensive as you might want to see a show, maybe gamble a little, dine in popular hotels and restaurants and go shopping.
Here's 2 ways you can approach each location based on your budget.
Allocate a set budget amount for each location, such as $50 or $100 per person. This way you'll be inclined to forgo the things that don't really interest you and start looking for free things to enjoy.
Allocate a set budget in total for your entire trip. This way you can plan exactly what you want to see and do regardless of price. and focus on free attractions in other locations.
A great example was when I went to Alaska and decided I wanted to do a scenic flight over Denali National Park. It was over $400 per person which was a big chunk out of my activity budget. To make up for this I decided that during our cruise along the Inside passage of Alaska we would not be participating in any other activities, and would just use our land based stops to walk around and enjoy the scenery. It helped get our budget back on track and I realized that a handful of smaller experiences couldn't replace this one epic experience I really wanted to do.
Free and cheap attractions itinerary – approx $100 per person
The following is an itinerary of free and budget attractions you could see and do in different cities in the United States.
It is based on a cost of around $100 per person and is a great way to stick to your budget.
NEW YORK CITY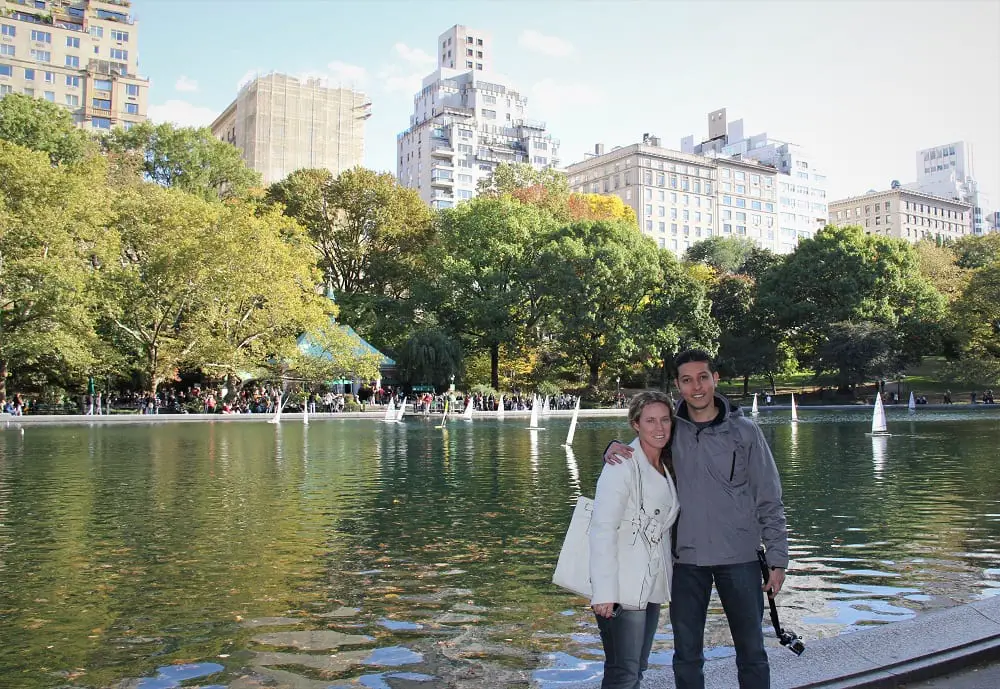 Wander around Central Park – FREE
visit Times Square – FREE
Explore Battery Park – FREE
Take the High line Roof top walk- FREE
Visit Chelsea Market – FREE
Staten Island Ferry – see the city from another angle -FREE
Walk across Brooklyn Bridge -FREE
Total cost for the above itinerary $109 per person
LOS ANGELES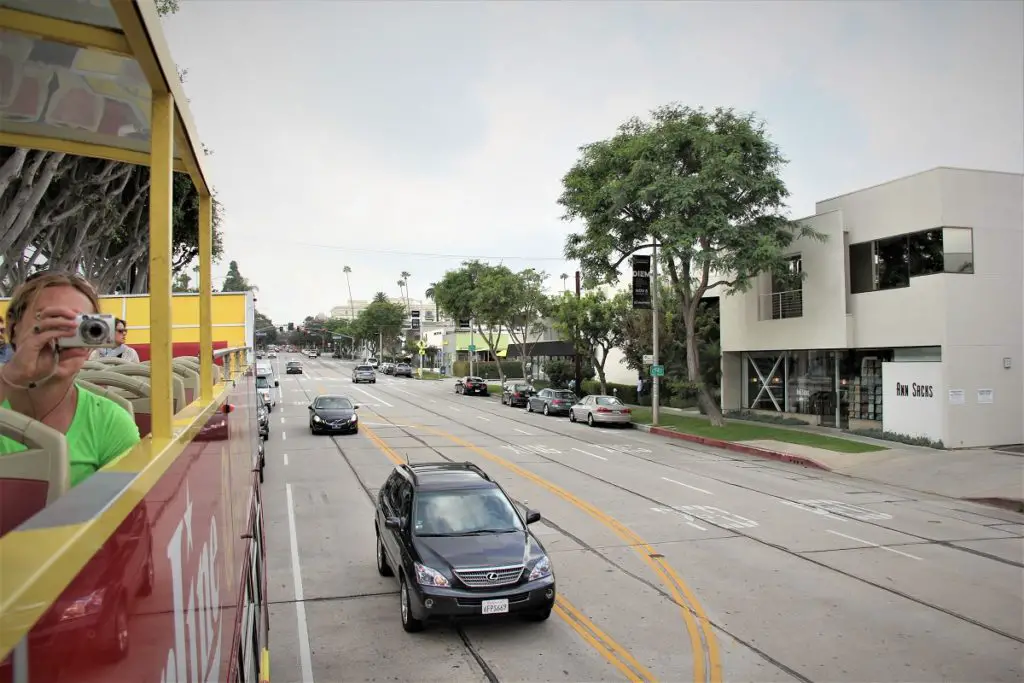 Explore Santa Monica beach – FREE
Go window shopping on Rodeo Drive – FREE
Cruise the Hollywood walk of Fame on foot – FREE
Visit the Getty Center Museum – FREE
Total cost for this itinerary $102 per person
MIAMI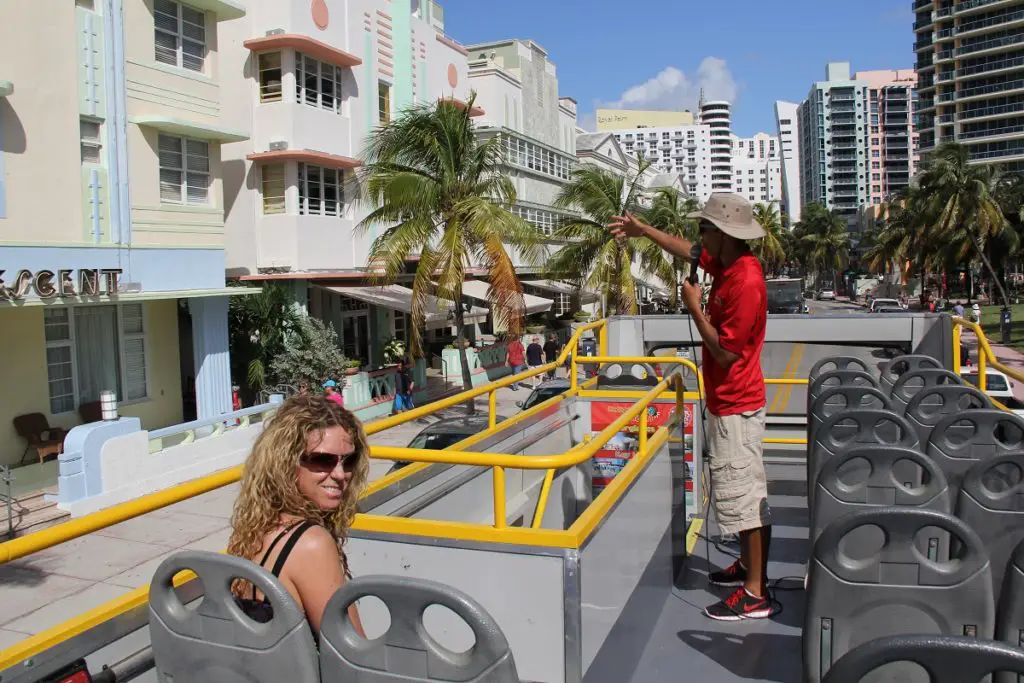 Hit Miami Beach for some fun in the sun
Explore Wynwood neighbourhood for incredible street art
Visit eh Art Deco District – famous for Miami
Take in the ultra cool sights of Ocean Drive
OR take an Everglades Airboat Adventure with hotel transfers $53
Total cost for this itinerary $104
SEATTLE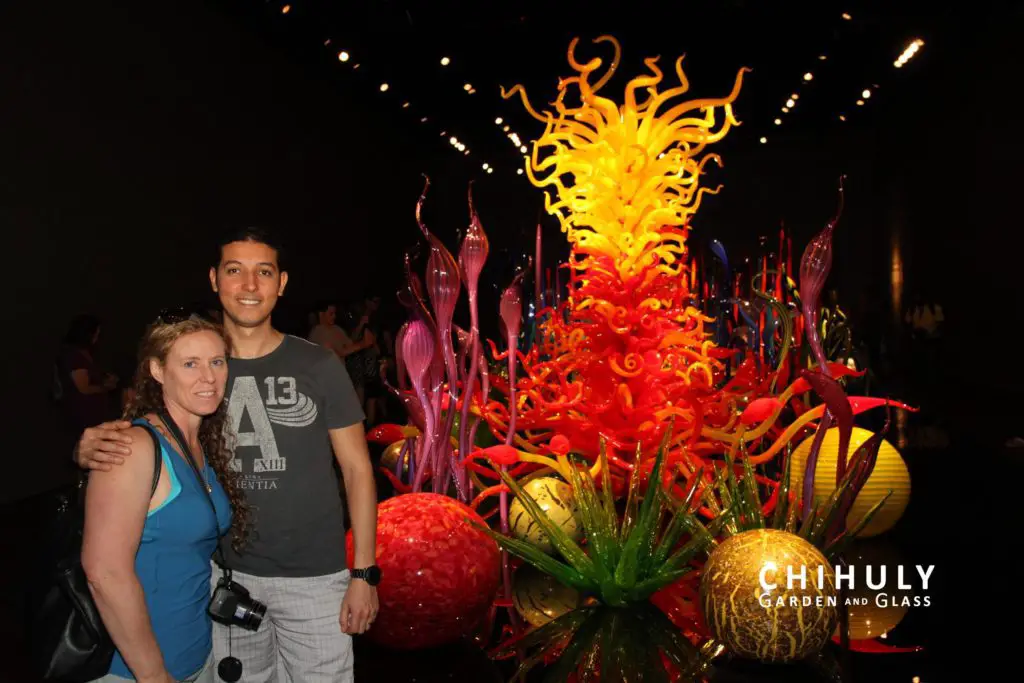 Eat your way around at Pike Market Place -FREE entry
Wander around Olympic Sculpture Park
Stroll along the Seattle Waterfront
Catch a blues show while in town – varied prices
Total cost for this itinerary $66
SAN FRANCISCO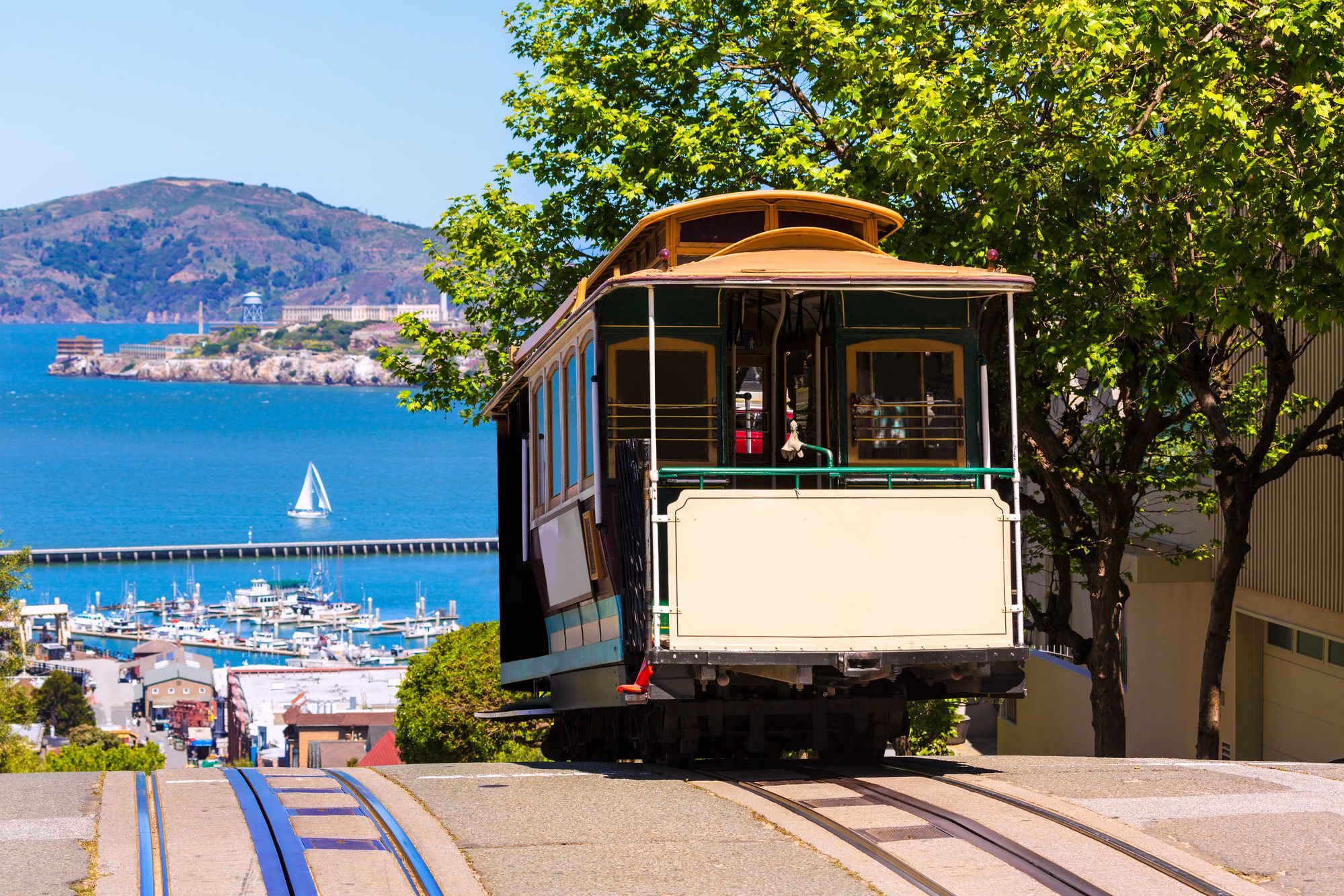 Take in an epic view of the Golden Gate Bridge
Take in the many activities happening in Fisherman's Wharf
Wander around Pier 49 and check out the hundreds of sea lions
Explore Golden Gate park
Total cost for this itinerary $98 (or $125)
NEW ORLEANS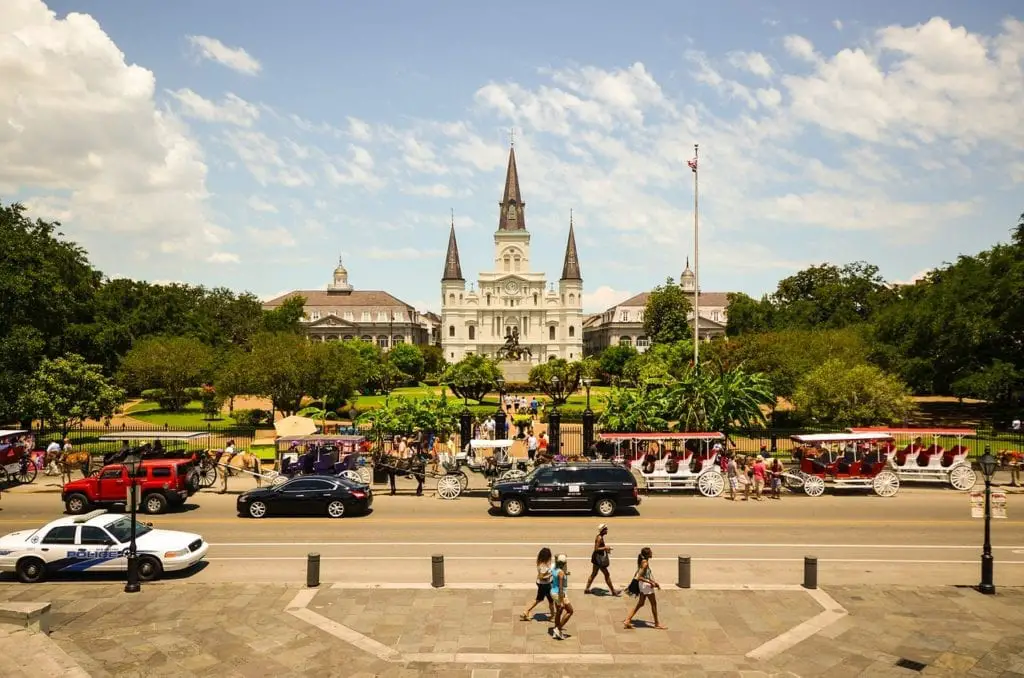 Spend a wild night on Bourbon Street – FREE or not
Visit the French Quarter – FREE
Spend time in this iconic location – Jackson Square- FREE
Stroll along Riverfront Park – FREE
Visit Louis Armstrong Park- FREE
See some live jazz music – FREE
Total Cost for this itinerary is $92 per person
Estimated Food Costs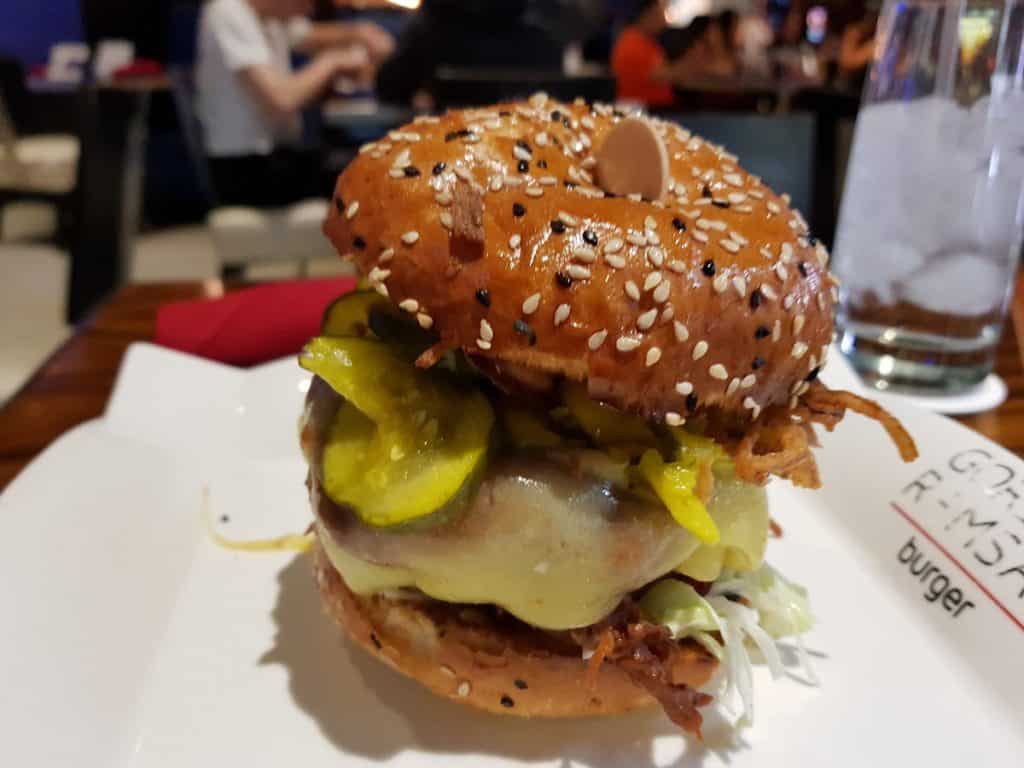 Food costs are going to vary for many reasons including:
where you are
type of travel (Eg, back packing versus road trip)
You may also decide to heavily budget one day and then be eating steak at a prime restaurant the next. Hey, you're holiday right so you probably want to be able to live a little too.
I recommend if you can get a free breakfast in your hotel cost then that's one meal taken care of. Also, you can usually grab a piece of fruit or two as you leave to have as light healthy snacks.
Here are some estimates you an work on based on your type of travel
Grocery store food / making your own meals : budget approx $10 – $15 per person per day
Mixture of making your own meals and take away meals only $15 – $25
Eating at chain restaurants and cheaper take away meals: $20 -$30 per person per day
PRO TIP: avoid seated service where you will be expected to tip for your meal. Buying food from the supermarkets and only purchasing food to go will help you avoid this.
Getting free WiFi in USA
Getting free WiFi in the United States is getting easier every year. This is particularly true for larger and tourist hop spots such as NYC, Las Vegas and Los Angeles.
For example, you will find free internet in New York City at many subway stations, museums and hot spots in parks such as Central Park.
Other places you will most likely find free WiFi is :
Your hotel
McDonalds
Starbucks coffee shops
Museums
Restaurants
Airports
Apple store
Many tourist attractions
You may not necessary know if a place offers free internet so always be sure to simply ask.
WARNING: never use internet banking or enter passwords on public WIFi. This is a sure way to get hacked.
Conclusion to USA on a Budget
A trip to the USA is one of exciting adventure. The itineraries are endless when it comes to what you could possibly do. It's just unfortunate that the wallet, and so budgeting down is a must.
A reminder to decide on what you really have your heart set on. Then budget the rest.
Interested in Hawaii or Alaska? Read my other posts below.
Also consider if crossing from one side of the continent to the other is your best idea. Maybe this is another trip down the line. I have been tot he United States 15 times because I just couldn't do everything in one go, and I didn't want to rush it either. Also, for me to do everything, I would need $20,000 so it was best I broke my trips ups. That way I was travelling to the USA every 18 months or so on another epic holiday. That I could afford without getting out the credit card.
Consider looking at you big costs first and then working out how to make it even cheaper if needed.
1.Accommodation is a major cost that will most likely make up much of your budget, so it makes sense to work out a nightly or weekly budget you are happy with.
Also, the earlier you start looking, the more likely you will have more options. Look for hotels with free cancellation so you can secure the hotel now yet pay for it later or change the dates if needed.
Go to Booking.com for the biggest range of affordable hotels
Go to Hostel World for a range of cheap city dorms and private rooms
2. Book some of your activities at discounted rates before you go. That way you can keep saving before you go and have more money in your pocket once there.
Go to Viator for a range of all location activities.
3. Start looking for flights early and waiting on sales in particular to come up. Be flexible with your choice of airline and what day you travel if possible.
Have a great rip!
All Booking resources for a budget travel
CheapOair – these guys service over 400 airline carriers with huge discounted prices.
Booking.com – the biggest range of hotels / apartments / entire homes
RentalCars.com – why look at one car rental company when you can look at them all.
Viator – for day tours from a range of tour suppliers
Klook – for all your entry tickets plus skip the line